Tyrrhenian sea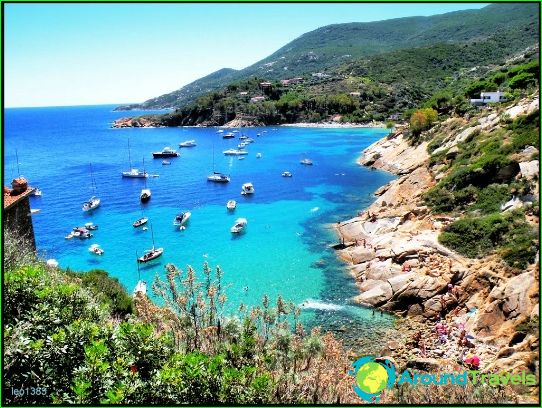 The western coast is washed by the Tyrrhenian Sea in Italy. It refers to the Mediterranean Sea and is located between the islands of Sardinia, Sicily, Corsica and the peninsula. On the coast of the Tyrrhenian Sea, located areas such as Campania, Lazio, Tuscany and Calabria. The Romans designated its waters as Lower Sea, while the Adriatic Sea is their Superior.
Geographical information
Tyrrhenian Sea is located in the basin, mostdeep place which reaches 3719 m. The area is located rift between Africa and Europe, causes seismic activity. So here are underwater mountains and active volcanoes: Vulcano, Stromboli, Vesuvius. Stromboli volcano is active for more than 3000 years. Its eruptions occur 4 times per hour with a different force. In the sea are the island of Vulcano, Salina, Stromboli, Egadi.
With the waters of the Mediterranean Sea is connectedStraits: Bonifacio, Corsica, Sardinian, Messina, Sicily. Map of the Tyrrhenian Sea demonstrates that ports are major cities such as Palermo, Naples. Bastia, Cagliari.
Climatic conditions
The area is dominated by the Tyrrhenian SeaMediterranean climate. It causes the fine weather and light winds. Here, hot summers and mild winters. Wind direction changes during the day. In the afternoon sea breeze blowing, which is directed from the sea to the coast. Average water temperature in August is 25 degrees. In February, it drops to 13 degrees. The salinity of seawater is about 38 ppm. Tyrrhenian Sea is the most transparent of all the water of the Mediterranean waters. This is one of the main advantages of the resorts along the coast.
The natural world of the Tyrrhenian Sea
The water area of ​​the Sea of ​​weakly associated with the Atlantic. The mild climate, the high salinity of the water, a weak flow of river water - these are the factors that have contributed to the formation of a special flora and fauna. In the Tyrrhenian Sea there are the same inhabitants, as well as in the Mediterranean Sea. In the waters of small zooplankton and phytoplankton.
The value of the Tyrrhenian Sea
Today it is a popular seatourist attraction. In addition, it is the shipping area, which is operated intensively. It operates maritime passenger transport, which connects the mainland with the islands. In the Tyrrhenian Sea developed excellent fishing. Of particular importance is the fishing of tuna and sardines.
Photos of the Tyrrhenian Sea