Returned home and preparing for the next trip. True, they have not decided so far, much further. Whether in Serbia, or go to Sochi. In the meantime, we think, you look already and winter will come, so in general it will be necessary to move to China already. It is hard to be irrational, everything is constantly changing and every time all these trips do not normally fit with each other.
And this time we left for a week, were in Kolomna 3 days, then in the settlement Interfluve 3 days and a day drove in Nice. We decided not to go to the camp site, but according to friends. Then I'll tell you about Kolomna separately, and now I'm talking about the trip, feelings and plans.
The content of the article
It's a little easier to travel
In total we drove a car 1000 km. Long time we did not wind up such miles. Apparently our long-standing trip to Gelendzhik, after which I wrote a post about travel with a child. Oh, and we then. Although now I remember only good moments. So then our main problem was that Egor categorically did not want to sit in the car seat. But the years go by and now he is the only one who drives it, after long tantrums and explanations could teach (hallelujah!). Therefore, traveling by car has become somewhat easier. True, my mother has to entertain him in every way, in the course are toys, books, a tablet with a cartoon, and a wonderful Lego. Straight some kind of salvation, the child can stick for an hour, the main thing is just in time to pop up a new item. And after all, we had such a constructor, but a pseudo-Lego, and for some reason he did not produce such a furore as the original one.
And with sleep it became easier too. Egor, though he did not begin to sleep in the car, but now we have only one day's sleep, and sometimes they can be sacrificed without any special consequences. The main thing is not to sacrifice for several days in a row and stop to rest for a day, stopping in houses / apartments.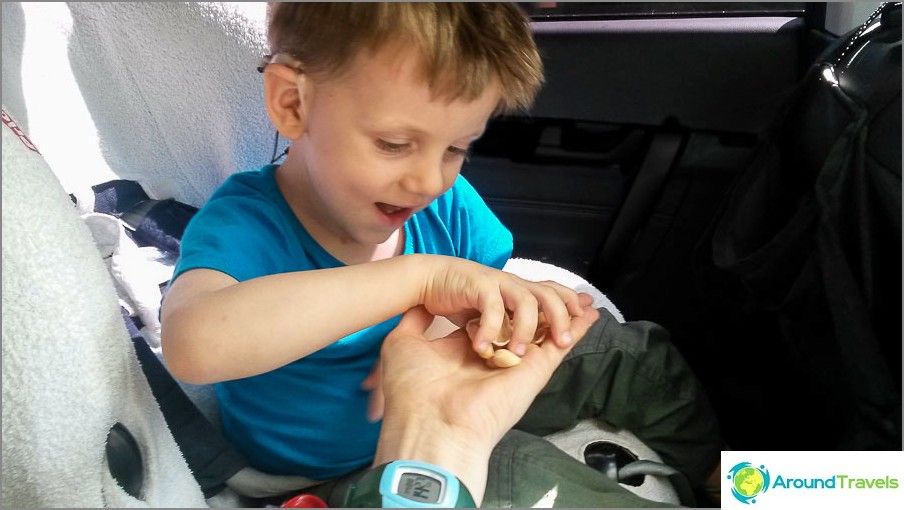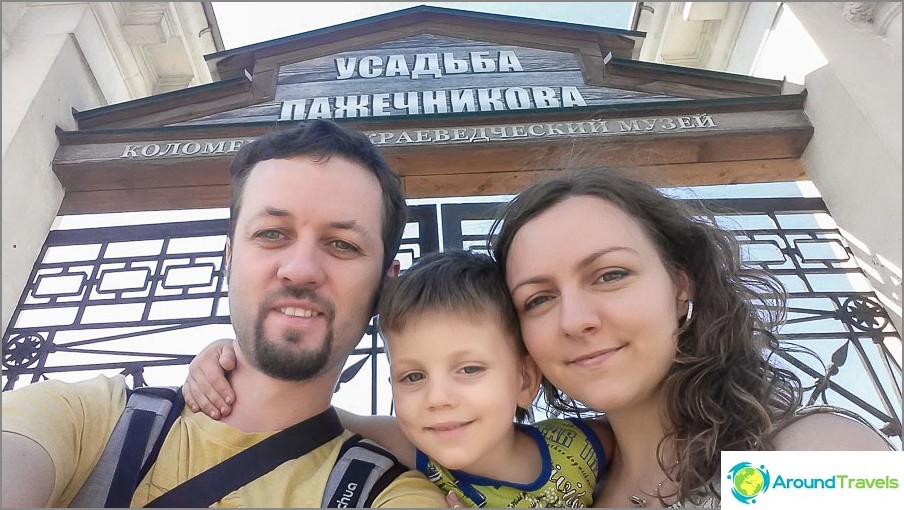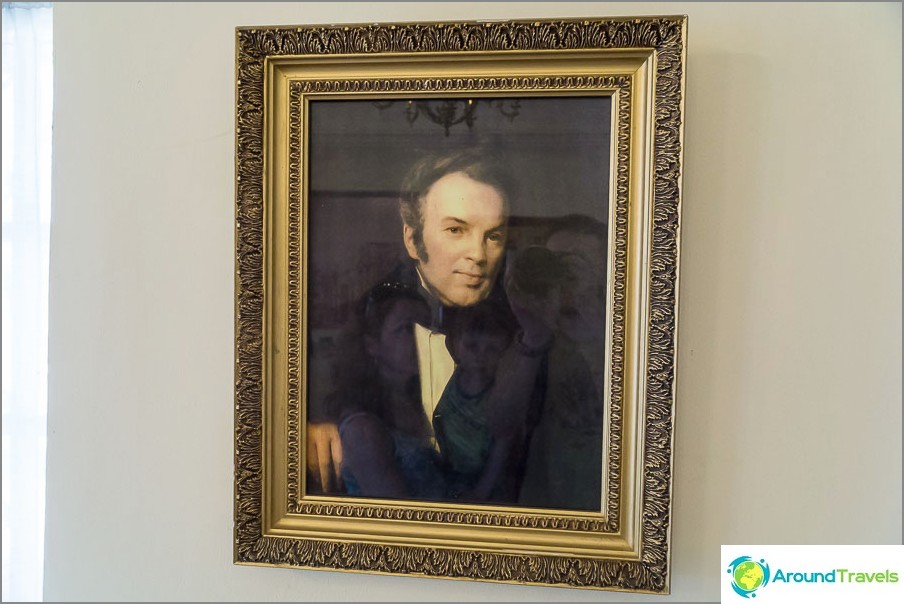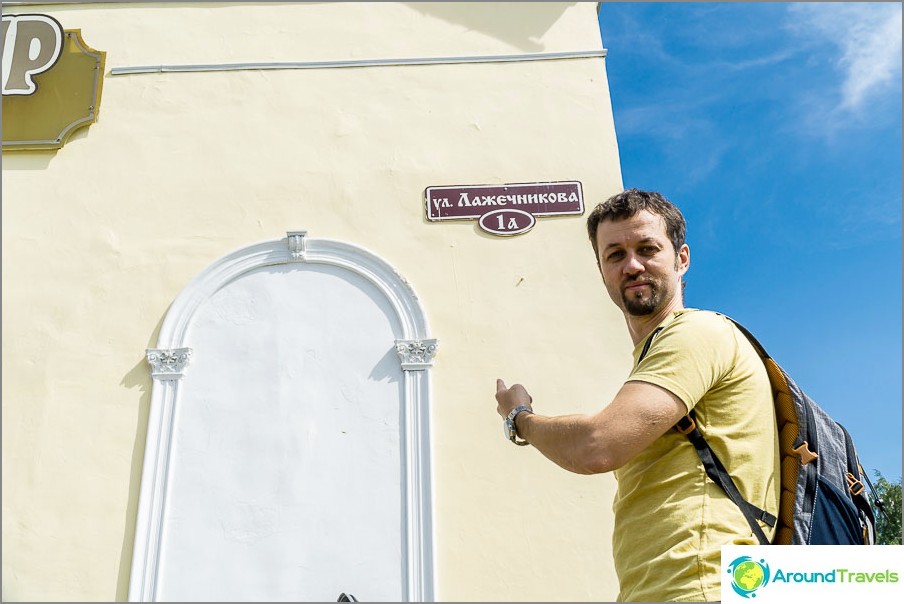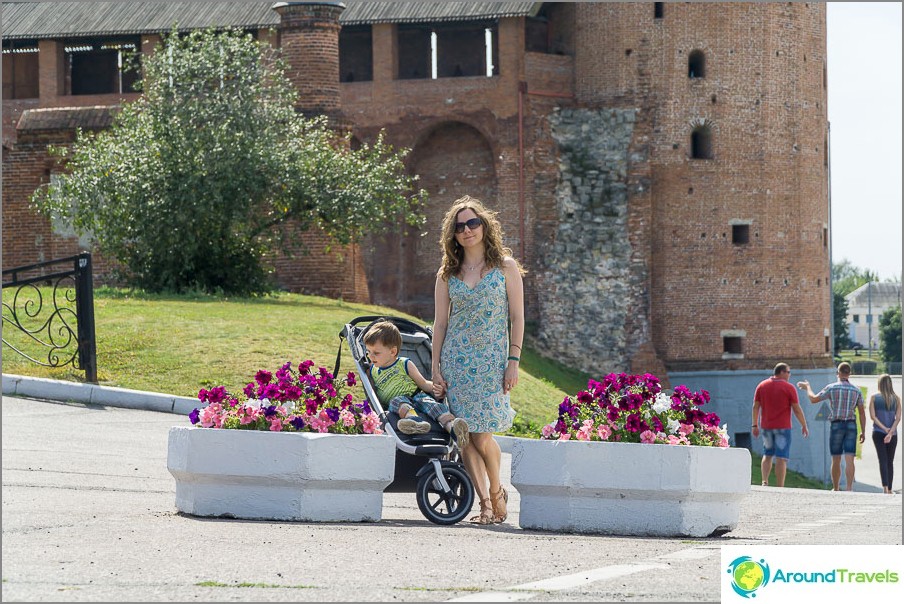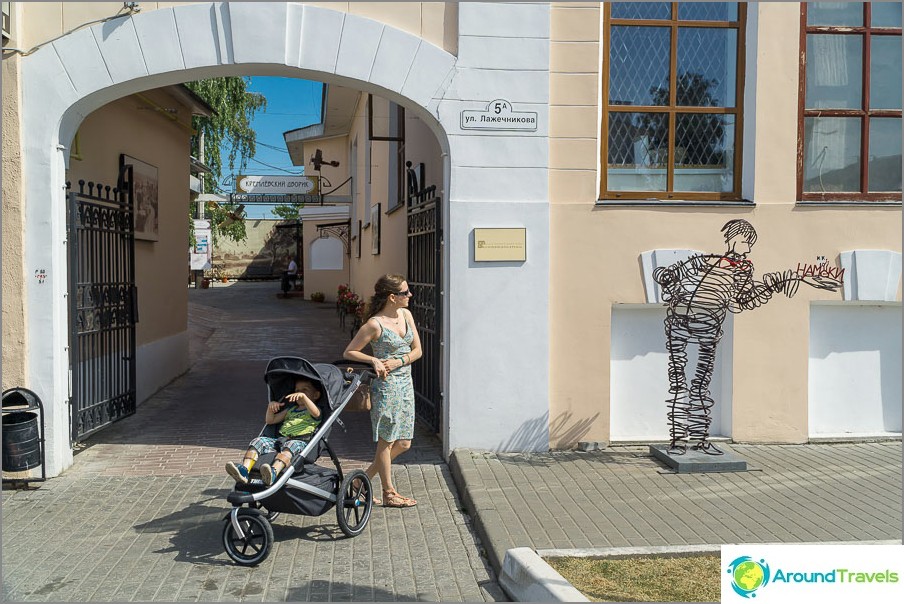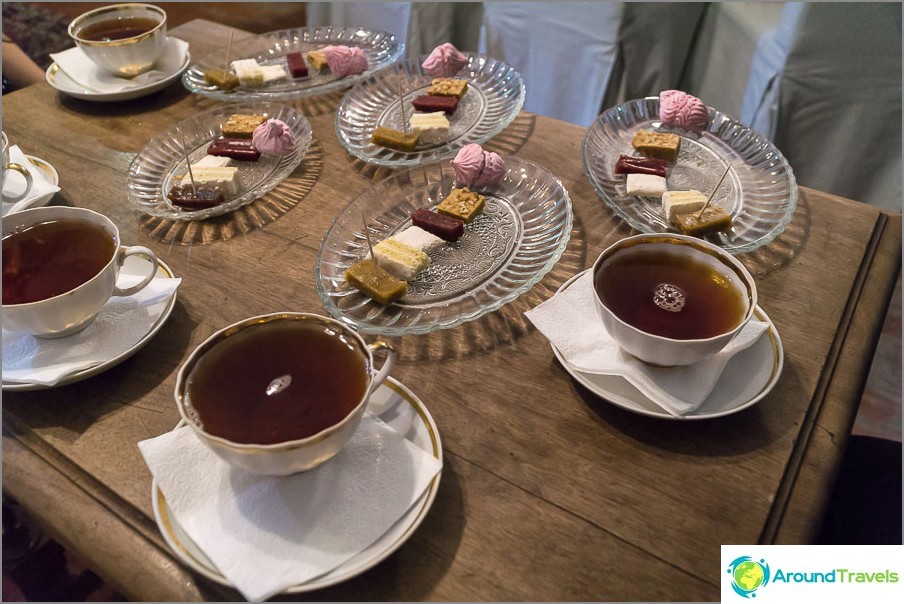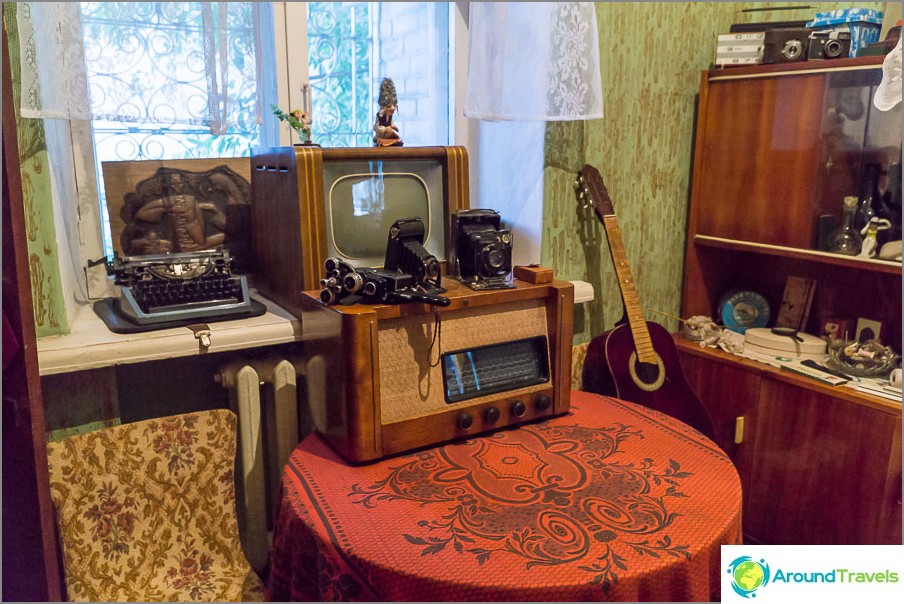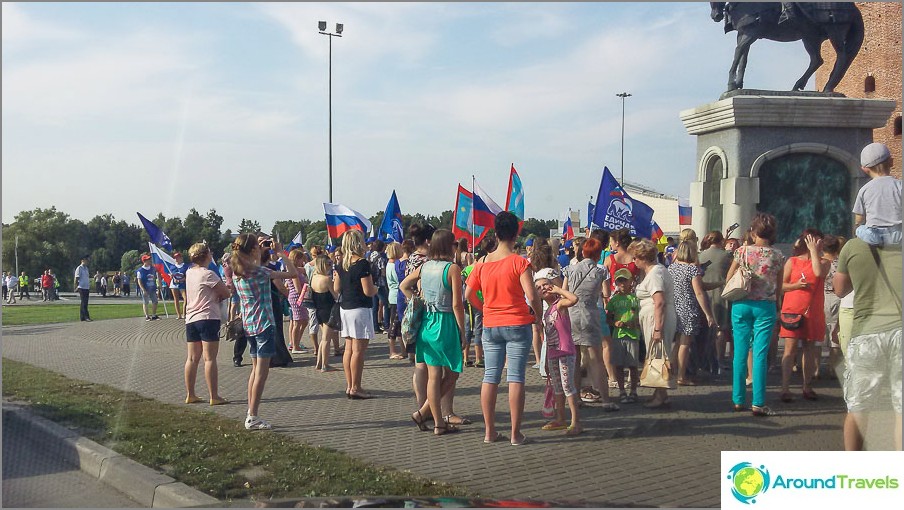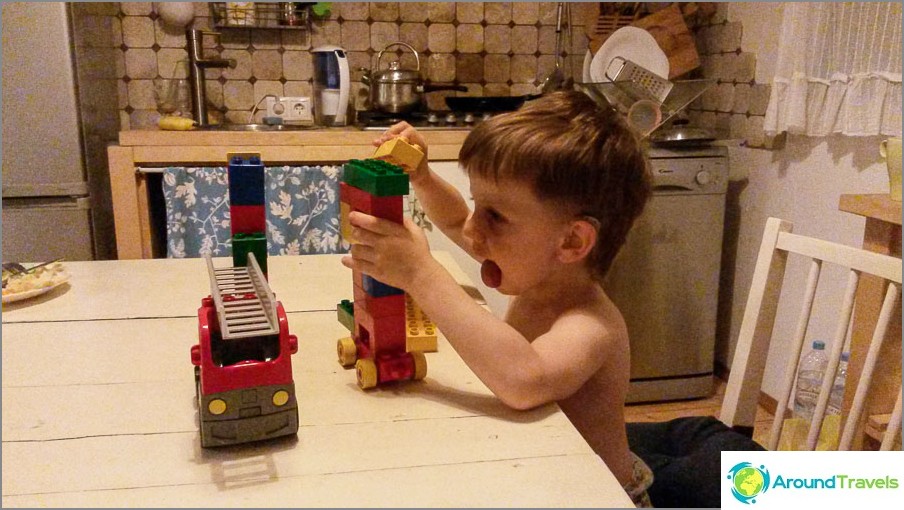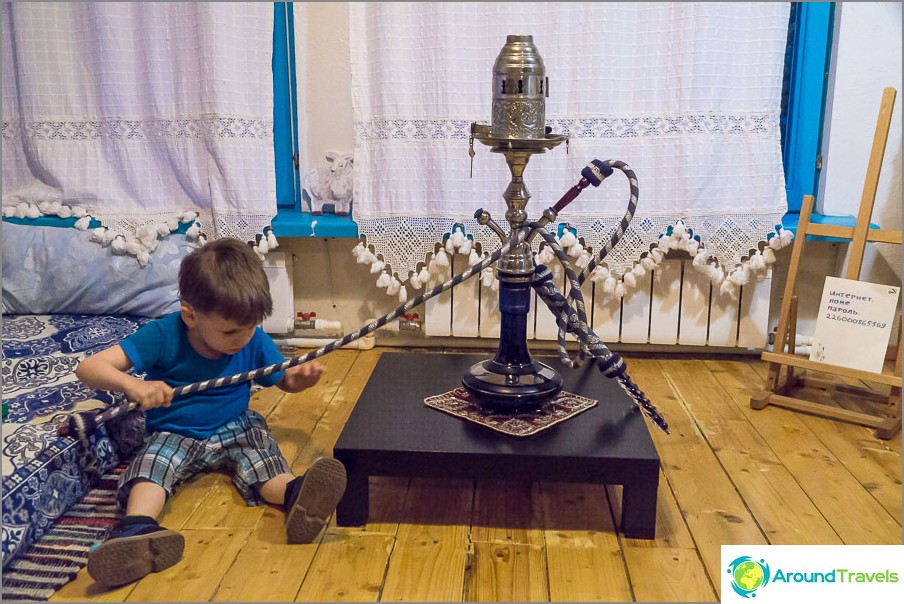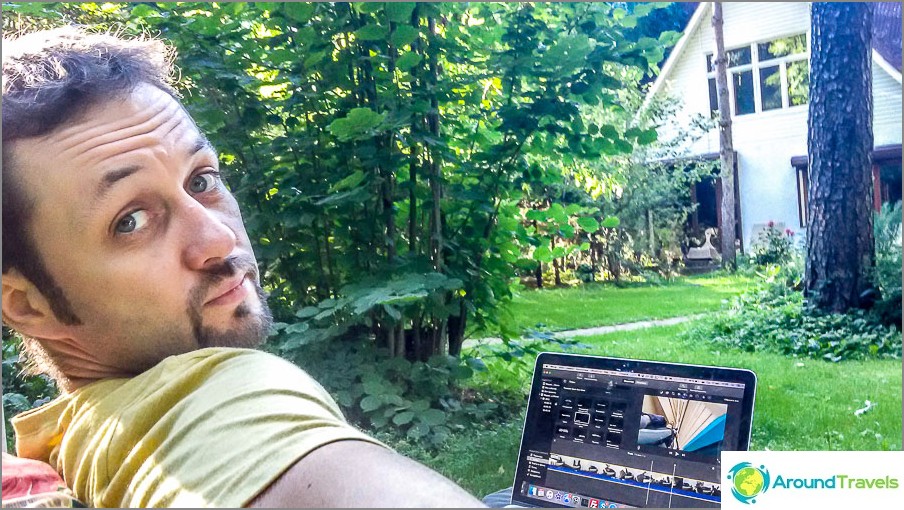 By the way Thule stroller showed itself well in the journey. She was comfortable walking around Kolomna, she was able to drive on dirt roads in the fields. Tent Arpenaz Family also did not let us down, now I am assembling / disassembling it much faster.
Future plans
The trip was a test to see, we canDo we go a further distance. We decided that we can, at least in one direction. Anyway, the car is needed on the spot, so I drive it to my destination anyway. And, if the long mileage seems too complicated, then I will go back alone, sending my people by plane. It remains only to decide where further. The soul requires Serbia, the work says that it would be necessary to travel around Russia, and Egor would do it in general. Though straight share
But in fact, before the next rehabilitationin any case, it is necessary to rest more, and then Daria will go there without me and it will be more difficult for her. Something over the summer didn't work out, then rehabilitation was, then things that had been accumulated were doing, Egor gave heat with his night waking up (by the way, not quickly sleep at night, exhausting a couple of times). In general, we decided that while we still need some rest, and then, when my people leave for rehabilitation, I will continue to work hard, and then the crisis and all that, the foreign tourist flow falls. But there are good prospects for the Russian direction, so it may well be that it's time to take a ride on the Golden Ring and its ilk, trips from Moscow for the weekend most likely will not stop among the population.
As usual, everything is foggy and we will decide ongo. And then on the same Sochi two times had to go, and the trip was broken both times, then Daria was sick, then things arose. But I really hope that we will visit Krasnodar Krai, Serbia and a couple of Russian cities, such as Veliky Novgorod or Kazan (where there is a night train ride from Moscow) before the winter.
Again, thinking about the house in nature
Hehe, again we have these thoughts about the house. Drove by friends living in theirown homes and this annoying thought of his house again pinned his head. Honestly, if you stay stuck in Moscow / Russia for a long time, then you want to live in a house where both the area is large and the forest from the window is visible. Well, or at least not to live, but to come for a few days (or a week after a week), for example, on weekdays, since we are not tied to the weekend. If the house is 100 km from Moscow, then go very long. Frankly, this is probably the only option that would suit me. Therefore, either to emigrate or to the house. It is also desirable that the house was not far from the house of friends.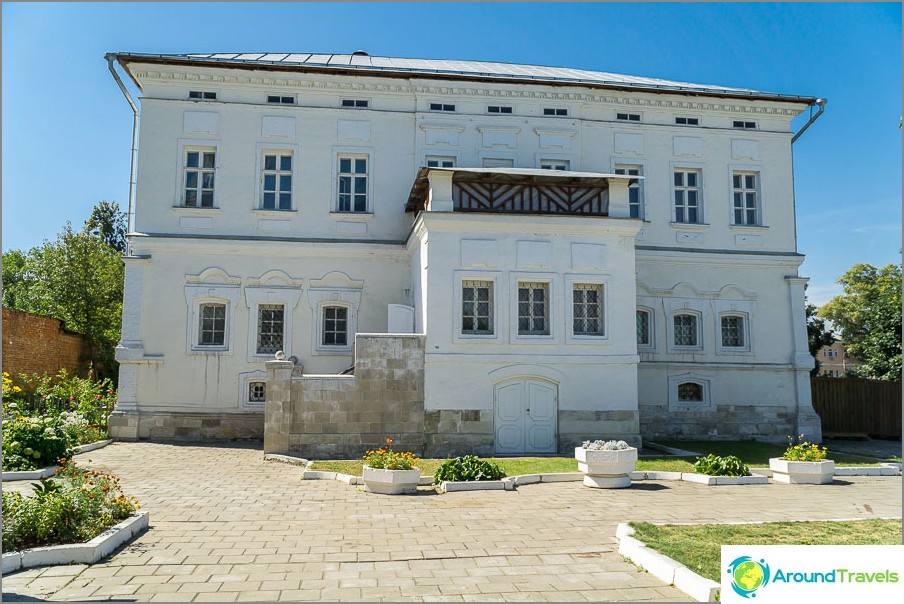 After Kolomna, that is, the remaining 4 days we have notit was the internet. Megaphone did not catch 3G, and it wasn't up to it, we hadn't seen each other for a long time and talked with friends. In addition, they spent the night in a tent, swam in the river, and conducted marching life. It's funny, but after several days of voluntary downshifting it is very hard to return to the city realities, to work, to business, to the dollar rate, to social networks. Straight some loss of freedom is felt, a return to the forced rat race. So, the less you need materially, the freer the person is, once again convinced of this. And if everything is in order with incomes, then freedom is formed on both sides: there is money and there is no need to spend it. And also in nature, straight you want to move more, eat less stuff, and your mood improves. It may sound romantic, but I, as an urban person, obviously lack nature in life. Here are some photos from Mesopotamia.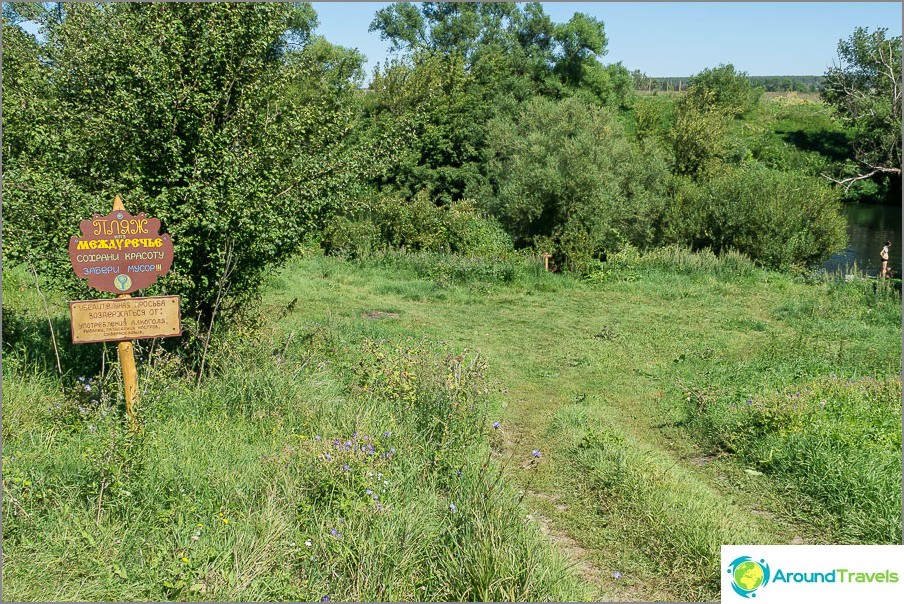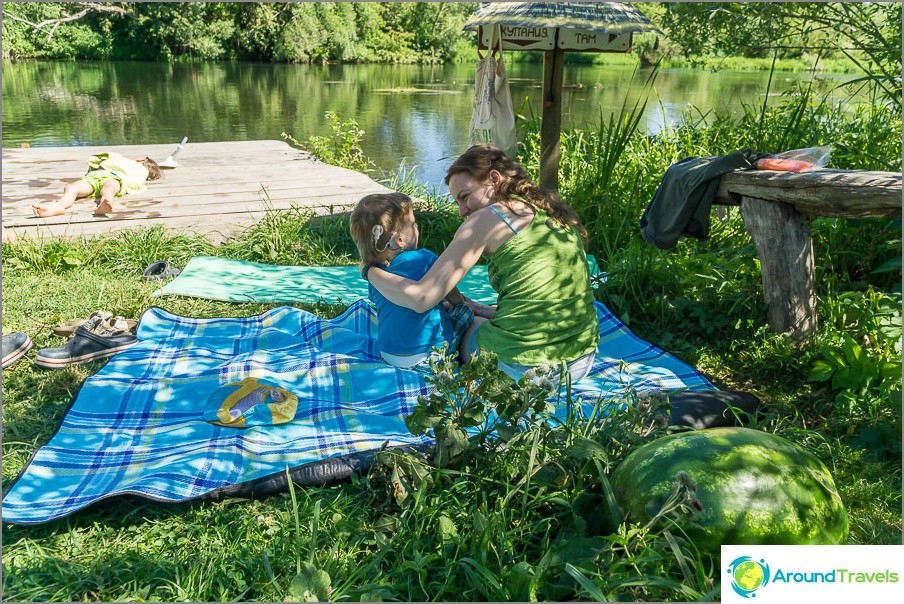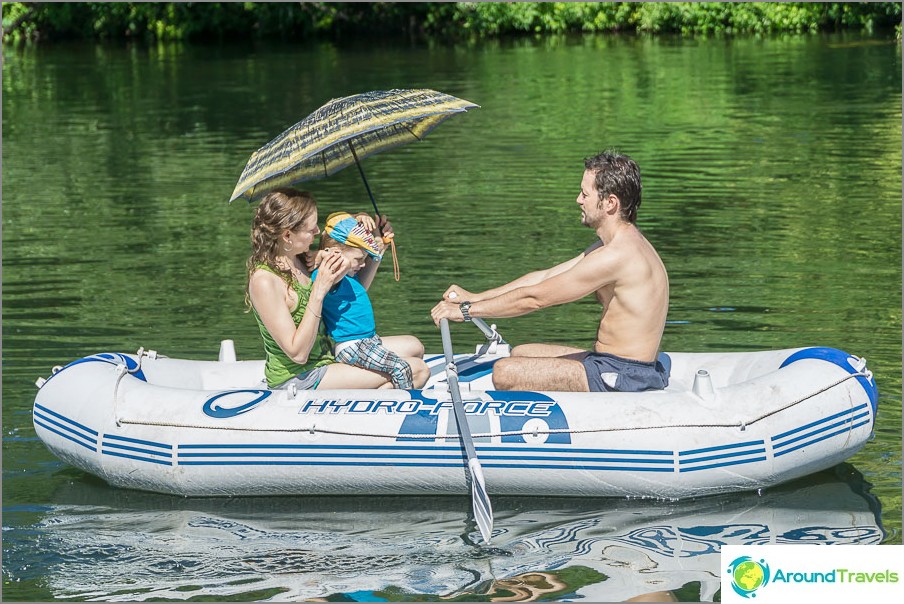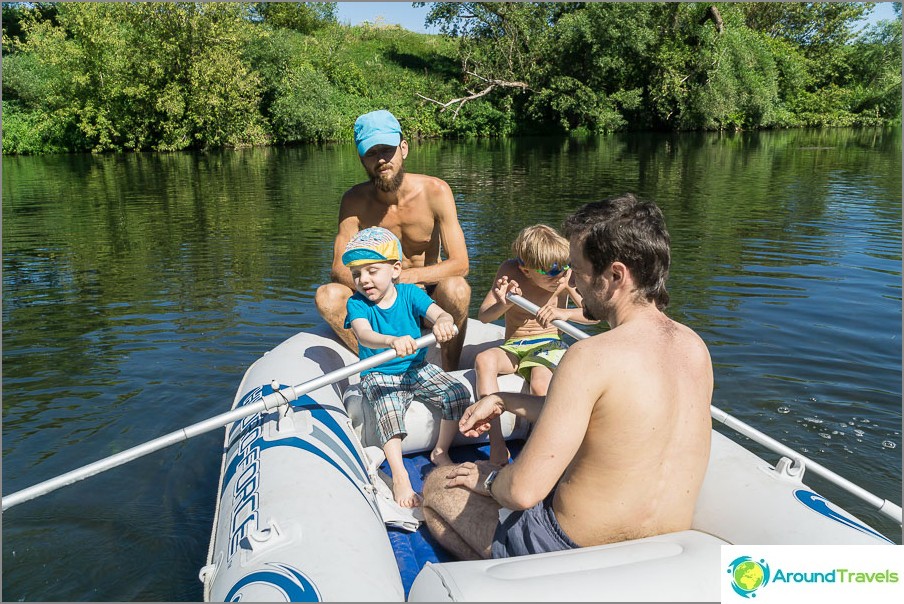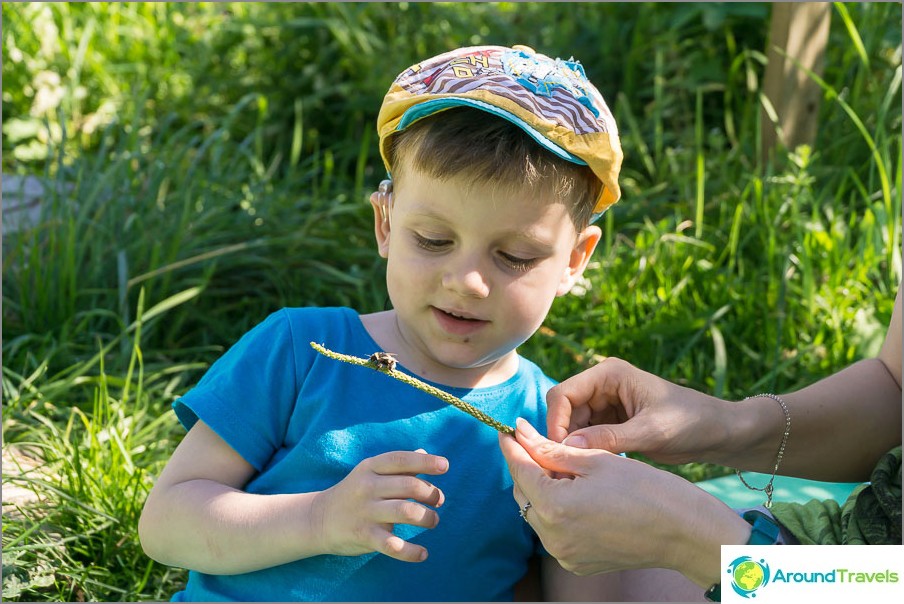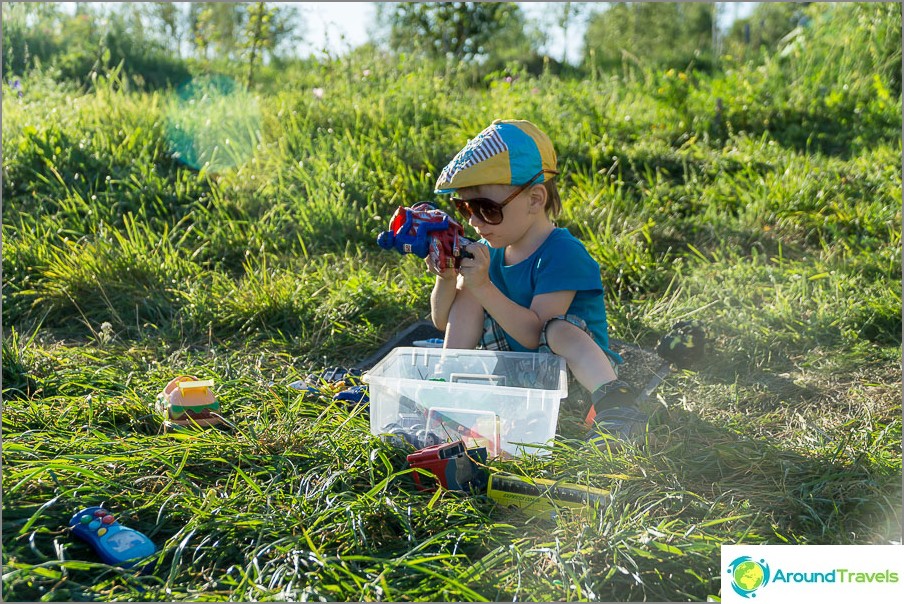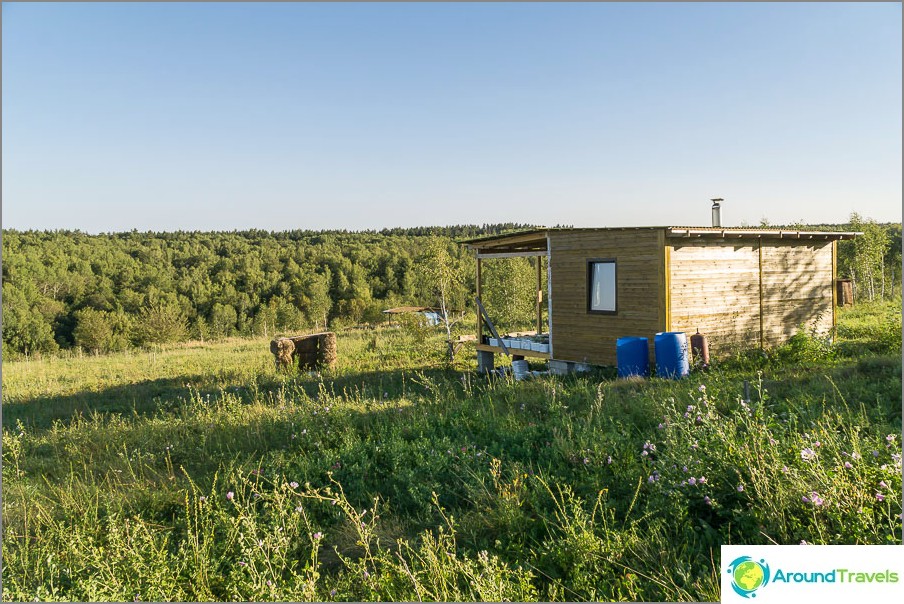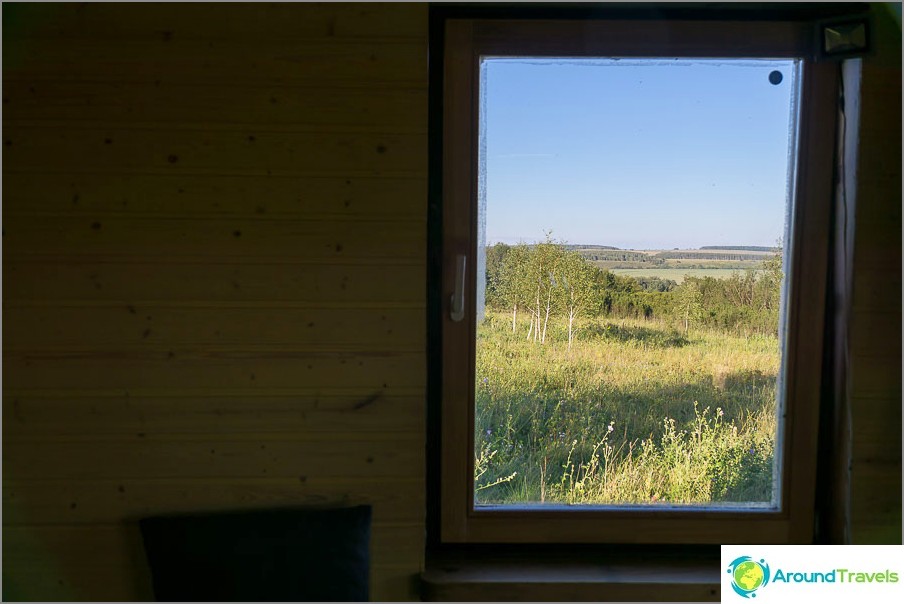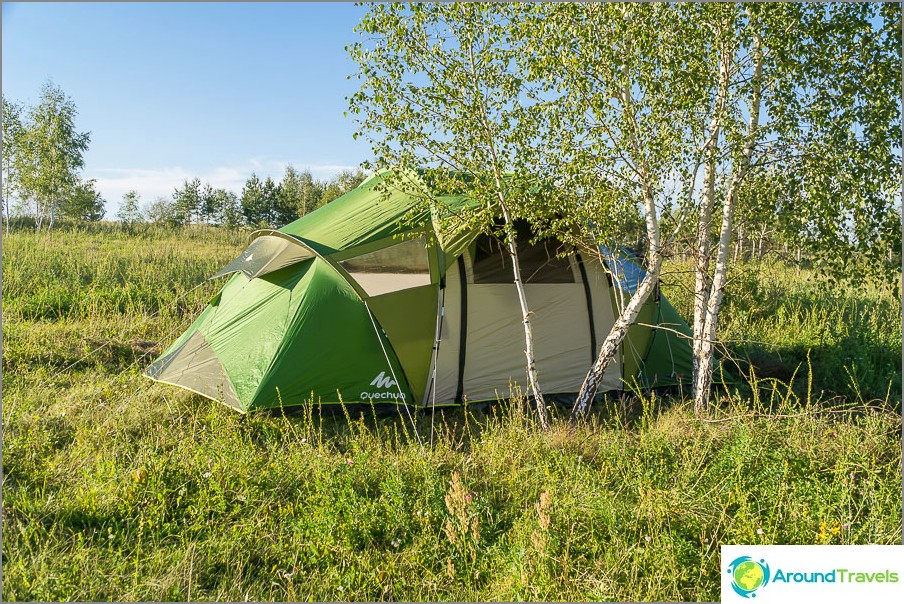 Life hacking - when ordering online on the website of Decathlon,but through the Letyshop cashback service, there will be a 2.5-5% return for all goods, and tents as well. If you do not know, they have a delivery, so you can order everything home. By the way, there is not only cashback from Decathlon, but also from hundreds of other stores, look.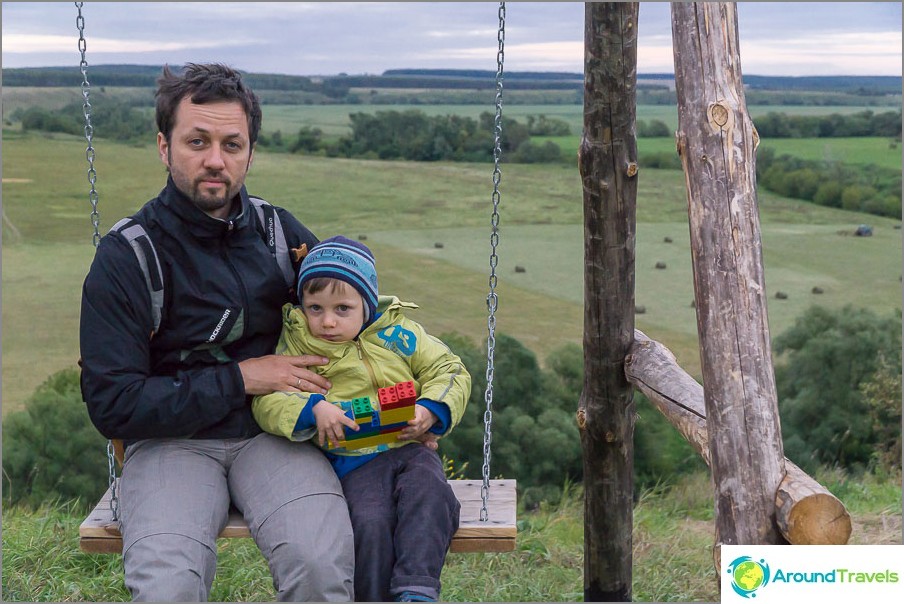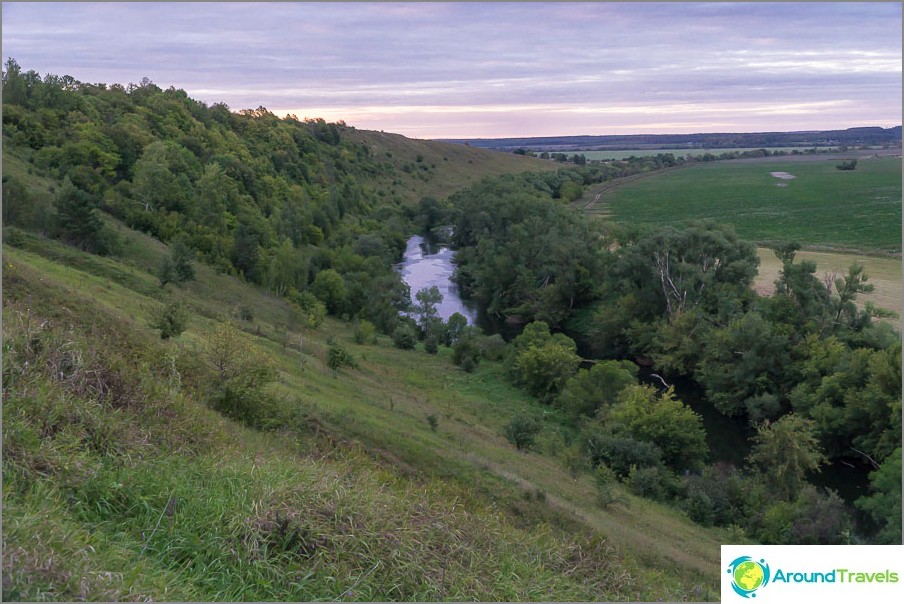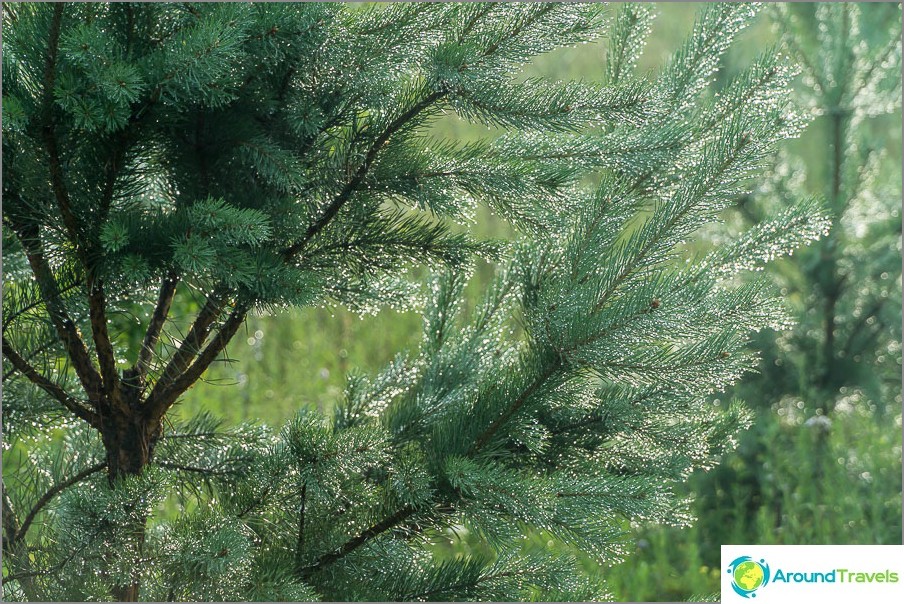 P.S. Post just a brief little sketching of our trip.
Life hacking 1 - how to buy a good insurance

Choosing insurance is now unrealistically difficult, so to help all travelers, I compile a rating. To do this, I constantly monitor forums, study insurance contracts and use insurance by myself.

Life hacking 2 - how to find a hotel 20% cheaper

First, choose a hotel on Booking. They have a good offer base, but the prices are NOT the best! The same hotel can often be found 20% cheaper in other systems through the RoomGuru service.

Discount hotels