Basic data
District: Ao Nang
Type of housing: house
Distance to sea: by transport
Number of bedrooms: 2, bathrooms: 1
Rental price, baht / month: 12000
Pool: no
Air conditioning: yes
Household appliances: refrigerator
Additionally
If you need help with renting, send me onmail request through the form below. I also remind you that it is better to search for hotels in Thailand through RoomGuru, as it shows discounts at once in 30 booking systems, and not just in the usual Booking'e, which is not the main one in Asia.
Send request
Description
Two double houses near the road. The road is quite busy, but not the track. In front of the house is a very small area with land and remnants of grass. On the one hand there is a fence, but on the other it is not, that is, the fence is only for beauty. One house with air conditioning in each bedroom, the other without air conditioning at all. In the photo that with kondeyami. They are also different furniture.
The house inside is simple and has the least of it.appliances only refrigerator. The mattresses are on the floor. The owners seemed to have initially handed them all empty, so there is only what is left of the guests. And at the time of viewing at the house the railing of the staircase and the balcony fence were rotted away. The hosts promised to do, but they do not fulfill their promises for half a year.
For a long time or with the ability to bargain, I am sure you can bring down the price.
To the sea (Aonang or Noparattar) go 10 minutes by bike or car.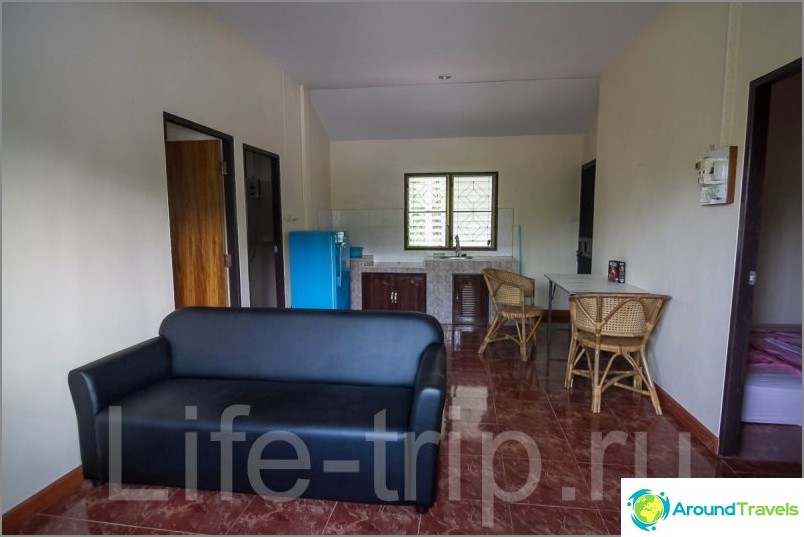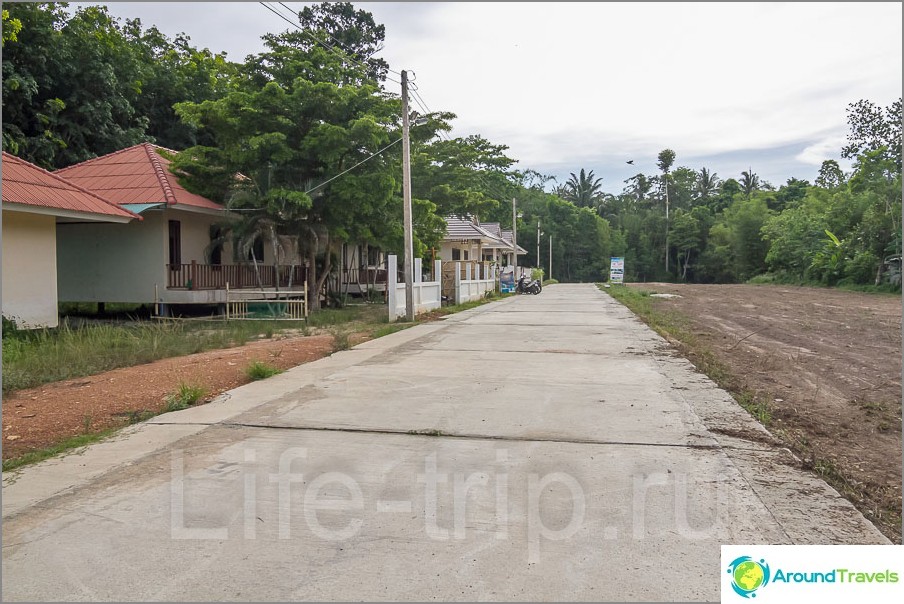 The owners are not far from these houses on thatsame side. Finding a master's house is not difficult, you need to drive a little further in the direction of the highway about 300 meters, and when the road turns slightly, there will be a resort with a recognizable thatched roof, so here it's the master's house.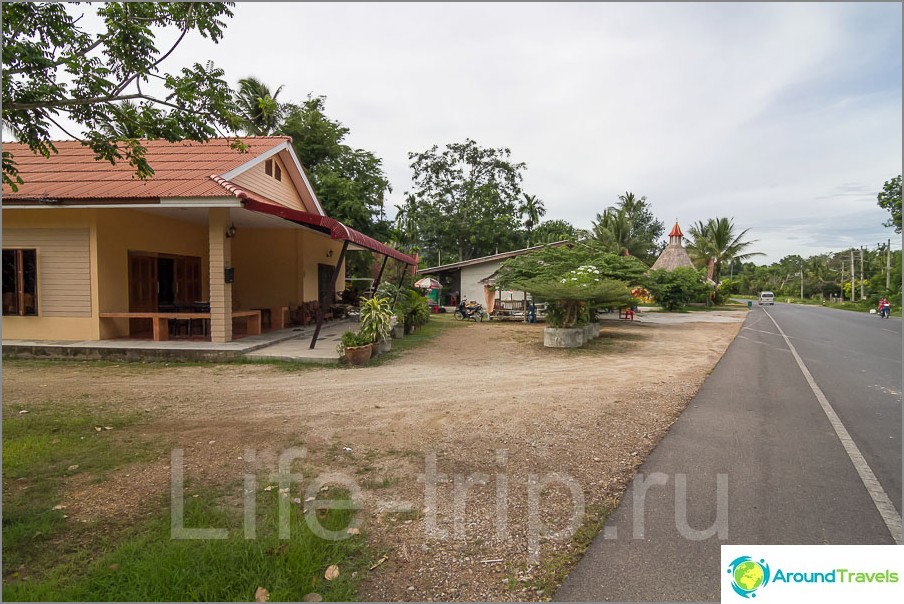 509. 2 bedrooms? house in Ao Nang
509. 2 bedrooms? house in Ao Nang
2 bh, 12000 baht / month
See the house
2 bed, 12000 baht / monthSee the house
Life hacking 1 - how to buy a good insurance

Choosing insurance is now unrealistically difficult, so to help all travelers, I compile a rating. To do this, I constantly monitor forums, study insurance contracts and use insurance by myself.

Life hacking 2 - how to find a hotel 20% cheaper

First, choose a hotel on Booking. They have a good offer base, but the prices are NOT the best! The same hotel can often be found 20% cheaper in other systems through the RoomGuru service.

Discount hotels