Basic data
District: Ao Nang
Type of housing: house
Distance to the sea: 10-20 minutes walk
Number of bedrooms: 1, bathrooms: 1
Rental price, baht / month: 15000
Contact host: http://www.amp-resort.com/ 085-113-1373
Pool: shared
Internet: there is
Air conditioning: yes
Household appliances: fan, TV, refrigerator
Additionally
Electricity, baht / unit: free
Water: free
If you need help with renting, send me onmail request through the form below. I also remind you that it is better to search for hotels in Thailand through RoomGuru, as it shows discounts at once in 30 booking systems, and not just in the usual Booking'e, which is not the main one in Asia.
Send request
Description
Several detached houses in the middleswimming pool with children's section, a cafe and laundry. The host husband and wife live here in the next house. Small houses, TV, hot water, Wifi, mini-fridge. There is no kitchen. Terrace, 1 room, it is a bedroom, a bathroom. Electric and water included.
Ao nang mountain paradise, it is marked on google. But they do not have a clear fixed price for monthly living. From experience: some pay 22,000, others 18,000. Below 13,000 it is very difficult to bargain. But someone managed to knock down the price even before 11,000, perhaps because it was not the season, or they simply knew how to bargain well.
Green area, about 15-20 houses, mini breakfast (tea, coffee, jam sandwiches) included. Walking distance (1-1.5 km to the sea).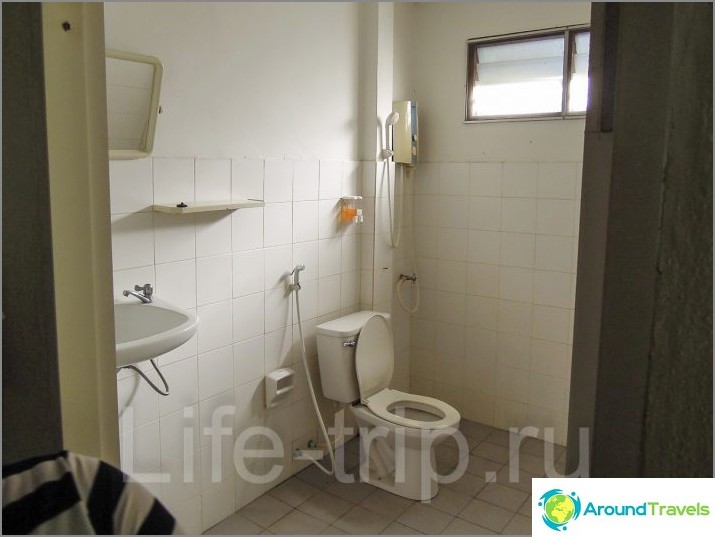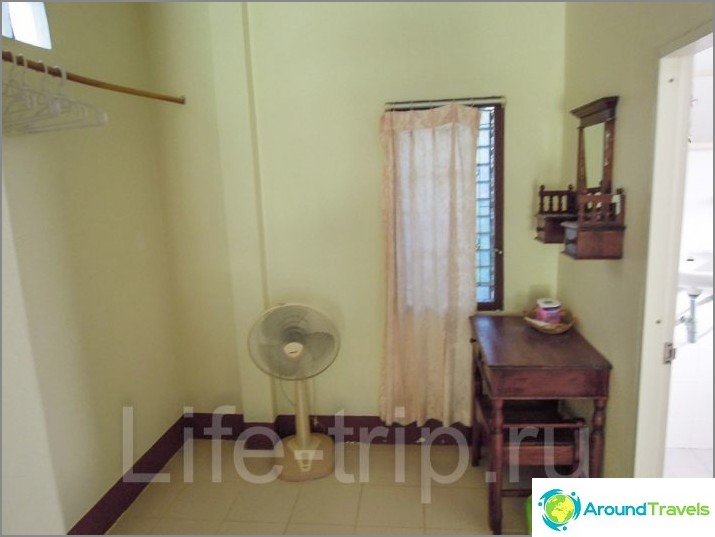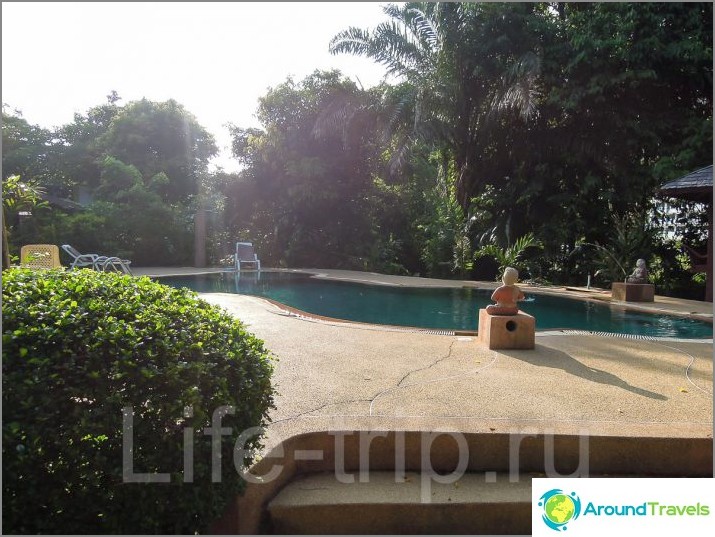 Photo http://diary.travel/
556. Aonang mountain paradise - 1 bedroom houses
556. Aonang mountain paradise - 1 bedroom houses
1 bh, from 15,000 baht / month
See the house
1 bh, from 15 000 baht / mo View house
Life hacking 1 - how to buy a good insurance

Choosing insurance is now unrealistically difficult, so to help all travelers, I compile a rating. To do this, I constantly monitor forums, study insurance contracts and use insurance by myself.

Life hacking 2 - how to find a hotel 20% cheaper

First, choose a hotel on Booking. They have a good offer base, but the prices are NOT the best! The same hotel can often be found 20% cheaper in other systems through the RoomGuru service.

Discount hotels