I once wrote that we in Thailand didimagine business cards. We thought for a long time, waited for something, and did it right before we left, although they were no longer really needed. But this thing is very convenient, and it will be useful to us in the next trips. So, being in Phuket, I found only one office that dealt with printing business cards. It looks very serious, but when I tried to find out from them what format they needed, what requirements for the layout, I was mumbled something, they say jpg will fit any size. I thought strangely, but since the business card was needed not for work, but in order to quickly give my email to new friends, I made an order.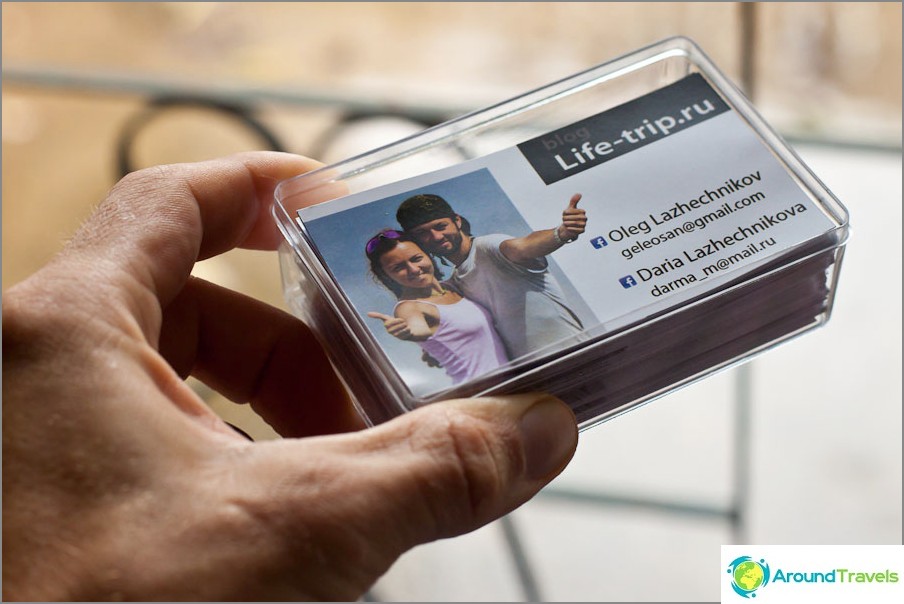 Now we are already in Russia, and there will be soonthe need to make another batch of business cards. I found a good company that deals with all kinds of printing: business cards, booklets, brochures, and even the development of corporate identity. The latter is not yet relevant to me, but the rest can be useful.
So nice to see the whole page dedicatedwhat should be the layout. Everything is clearly and clearly - the file format and the program, the required indents, color model and resolution. And not just give us jpg and print something to you. Although perhaps they can offer this, then just no complaints. After which I now think, how so? Thais are not demanding on the quality of printing? Are they any color picture for happiness? After all, their country from the point of view of progress, modern Russia will be - and they have all the buses comfortable and air-conditioned, and the roads are chic, and everyone has telephones with touchscreens.
Moscow now has such a huge selection of printing housesthat you can order printing anywhere. And I am sure that everywhere they will be able to intelligibly explain what will be required of you to provide for printing. Well, or as an option, it will be offered to adjust your source code to the required format in place. So, if you go to Thailand (I don't know how other countries in Asia), then make business cards or booklets for your trip in advance, as it's not a fact that quality will triple on the spot. Well, or prepare to explain what exactly you need, and then control all the work.
Life hacking 1 - how to buy a good insurance

Choosing insurance is now unrealistically difficult, so to help all travelers, I compile a rating. To do this, I constantly monitor forums, study insurance contracts and use insurance by myself.

Life hacking 2 - how to find a hotel 20% cheaper

First, choose a hotel on Booking. They have a good offer base, but the prices are NOT the best! The same hotel can often be found 20% cheaper in other systems through the RoomGuru service.

Discount hotels