When we flew to Poland last timeit so happened that our flight was in the evening andfrom Sheremetyevo. We go far there (Domodedovo is much closer), and my son Egor has a nap of the day, which is undesirable to miss. And then a brilliant idea came up to use the room of the mother and child, arriving at the airport early and putting the child to sleep in it. Really cool and comfortable thing this room! Even just waiting for a couple of hours.
The content of the article
Room mother and child in Sheremetyevo
I want to remind you that at least the child must be sure to make travel insurance. And preferably working, and not the first available. Take a look my insurance company ratingth and principles on which to choose. Otherwise, if suddenly the child gets sick, then you can get money. I was so stupid already.
Actually, we did. We arrived in the first half of the day and immediately came to Terminal D, from where the flight was. It is about this terminal that will be discussed, and I do not know which children's rooms are in other terminals. By the way, the tickets were monitored simultaneously through Aviaseels and SkyScanner, and there is no difference, everywhere the prices were the same plus or minus.
Yegor ate, slept, played, and just came upour departure time. The room is comfortable and turned out to be better than we imagined beforehand. Firstly, this is not one room, but several (we initially thought there would be one room at all), and secondly, there is a kitchen with highchairs, a kettle, a refrigerator and a microwave, and a playroom with toys (almost a playground ) and a common room with sofas and a large TV. And in addition to the toilet there is also a shower, if suddenly that. Well, by itself there is a place for swaddling.
There are two rooms for sleeping: one for small children especially with cribs, and the second for pregnant women and older children, where there were sofas and bigger beds.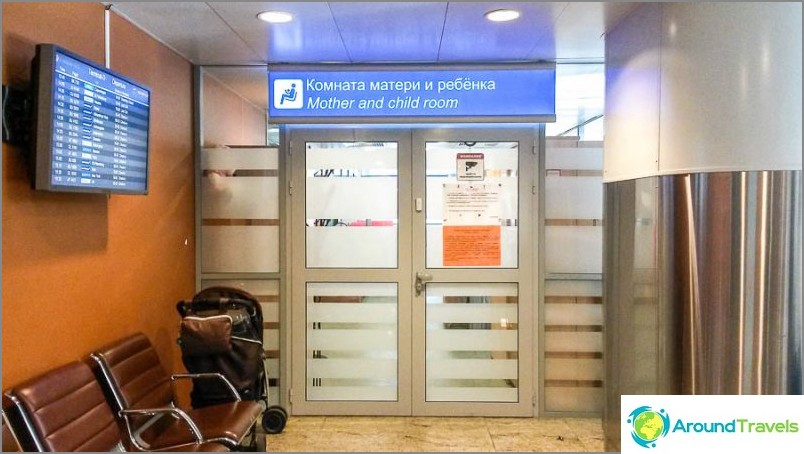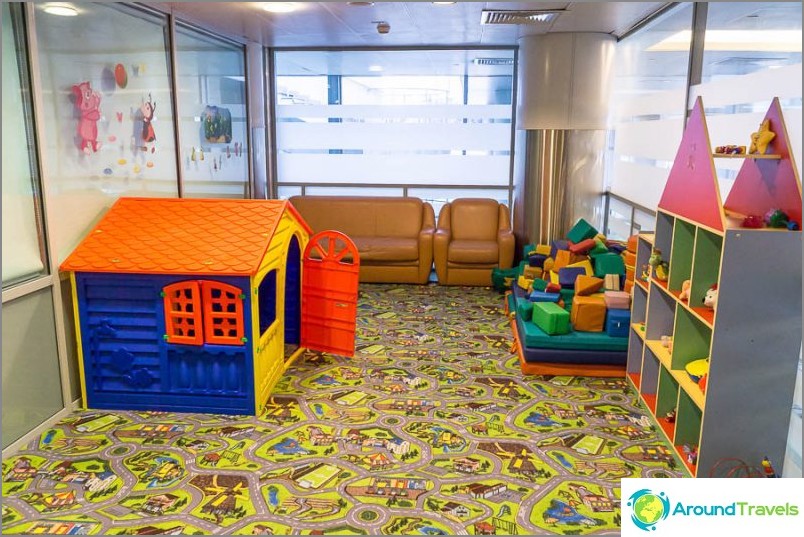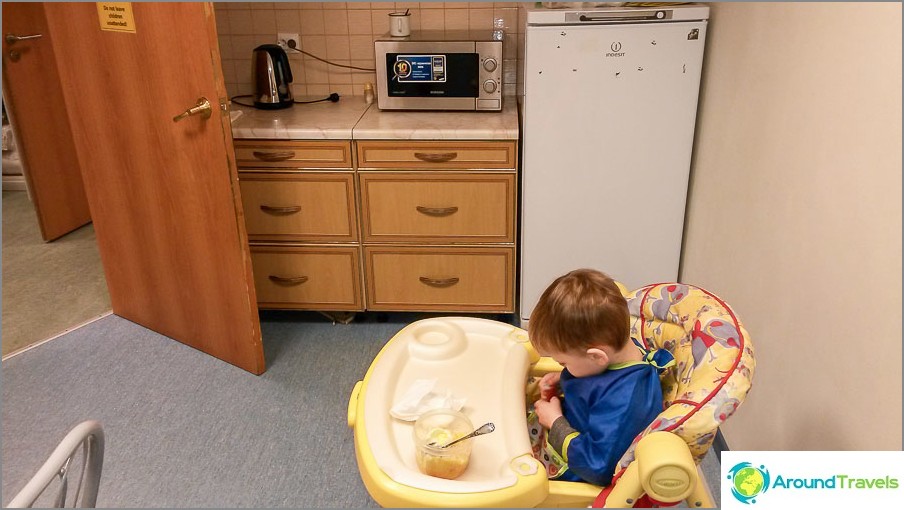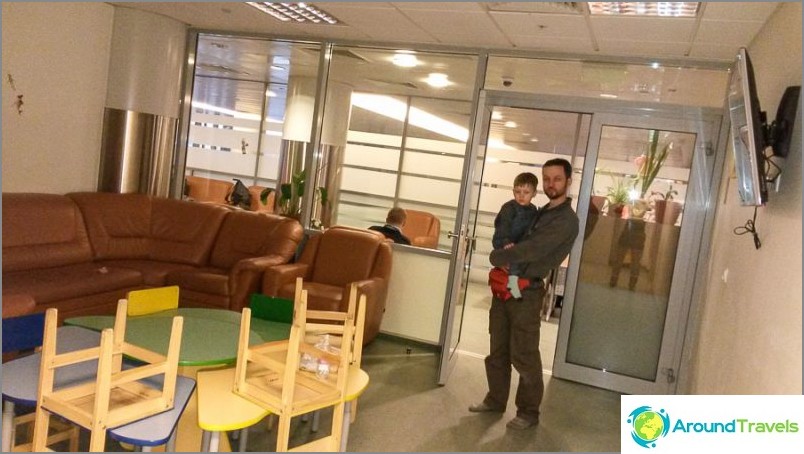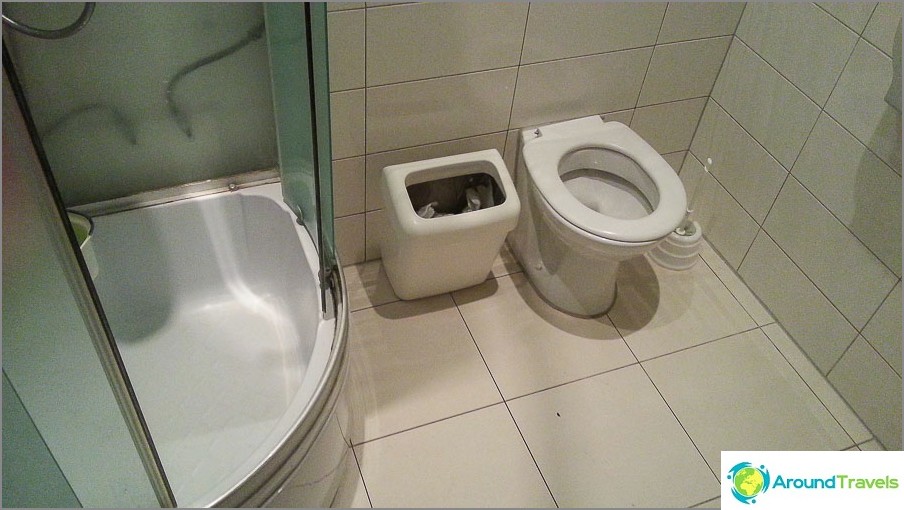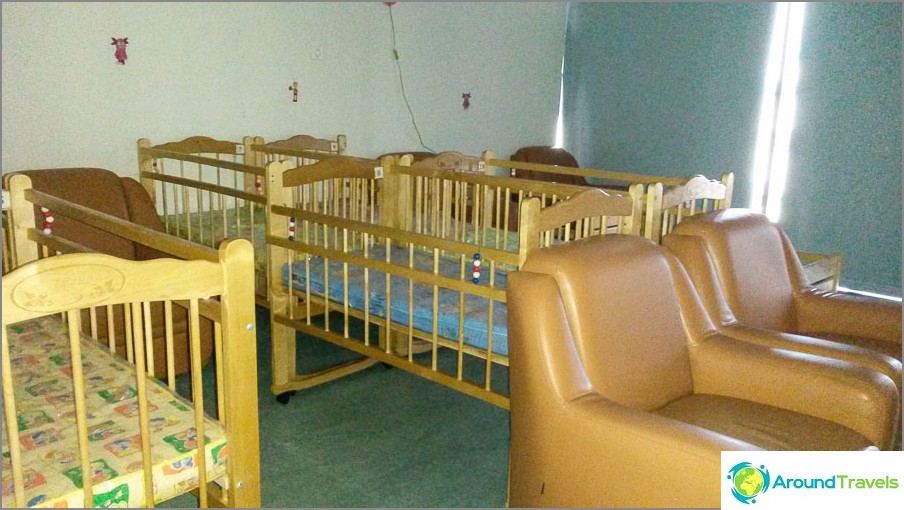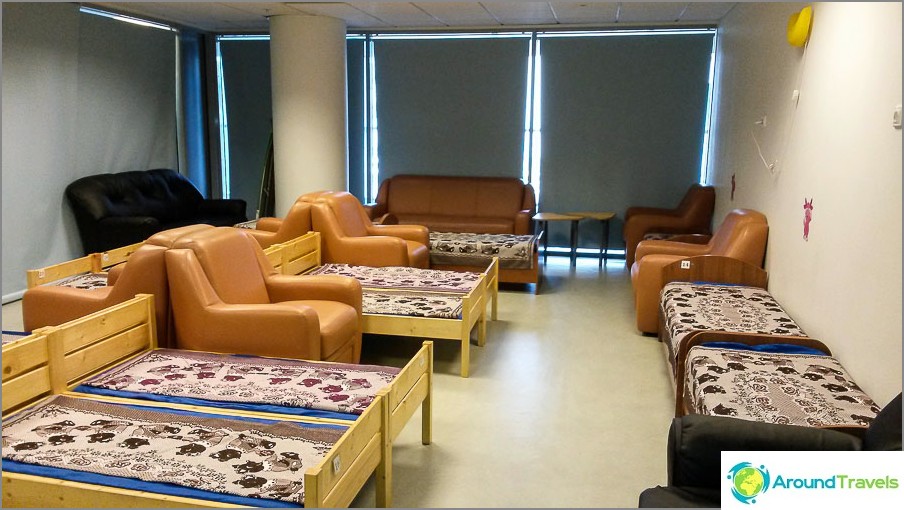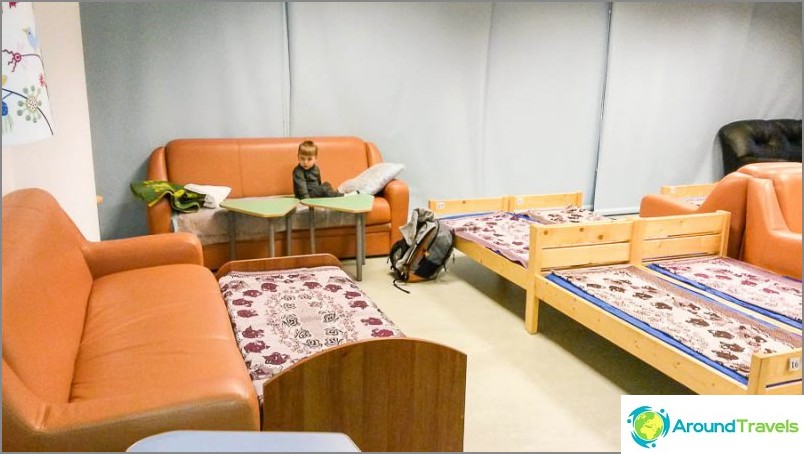 Yegor wanted to put in the crib, becausehe is still small, but his wife asked for a room for large children (to lie down next to, and not to sit in the chair), where they were assigned a sofa. I don't know if this is a private case or you can always ask, but it's great that we went to a meeting. Otherwise, Yegor would not really sleep in an unfamiliar room.
Rules of stay
The most important rule - the room is designed for departing passengers who have a ticket or boarding pass. You also need to show your passport.
The room is free and open around the clock. Designed for children under 7 years of age and pregnant women (the second half of pregnancy). The maximum time of stay per day, but may ask earlier if the airport is heavily loaded.
The second rule is that only one parent canstay here. More precisely, one parent per child. This means that if a child is only one, then dad or mom have to walk somewhere at the airport all this time. In principle, if you use such a room for just a couple of hours, then I think it would not make it difficult for one parent to sit somewhere in a cafe with a cup of tea, surfing in a local Wifi. I suppose that such a restriction is related to the number of people, well, so that it is less. Although it is still not entirely clear how a family can be separated, especially in reality I will not say that there was a full house in the room.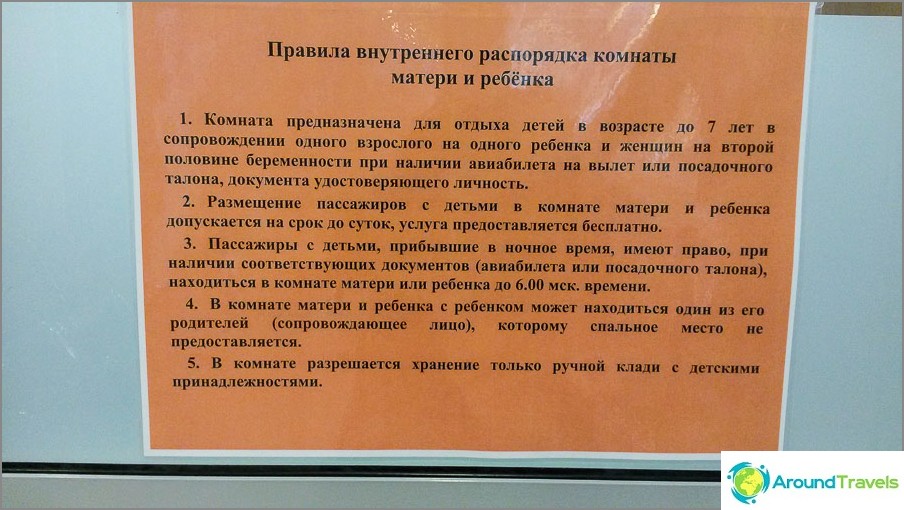 It's nice that the staff of the children's room enteredour position (disability of the son), and allowed me to attend too. And then I had to sit outside the door and periodically run around for help. We were also told that there is a room for people with disabilities on the floor below (both attendants can be there), but she is not very sharpened for children, so we better stay in the standard room of the mother and child. That's it. And, and also they themselves offered us to use the escort service, when a special person conducts through passport control and inspection without waiting in line to the door of the aircraft.
Where is the room
Located in Terminal D, on the second floor in the right wing of the building. Even before passport control
Also, there are still playing areas after passingpassport control. If you need to entertain a child while waiting for a flight. They are at gate 14-15 (working around the clock) and gate 17-18 (working from 6 am to 12 at night). There are playgrounds and there are televisions. The accompanying person must be with the child. Designed for children under 5 years.
Life hacking 1 - how to buy a good insurance

Choosing insurance is now unrealistically difficult, so to help all travelers, I compile a rating. To do this, I constantly monitor forums, study insurance contracts and use insurance by myself.

Life hacking 2 - how to find a hotel 20% cheaper

First, choose a hotel on Booking. They have a good offer base, but the prices are NOT the best! The same hotel can often be found 20% cheaper in other systems through the RoomGuru service.

Discount hotels