Wandering through the expanses of the Internet, sometimes you come acrosson interesting and useful services for travelers. I have a lot of thoughts in my head, what could be so useful to do on a travel theme, what else doesn't exist, or what is not as functional as it should be. But, either the spirit is not enough, or the knowledge is sufficient, so for now I just go through the sites and see what people do that possess all that is necessary. That's how I found the recently appeared social network for travelers - tripcatcher.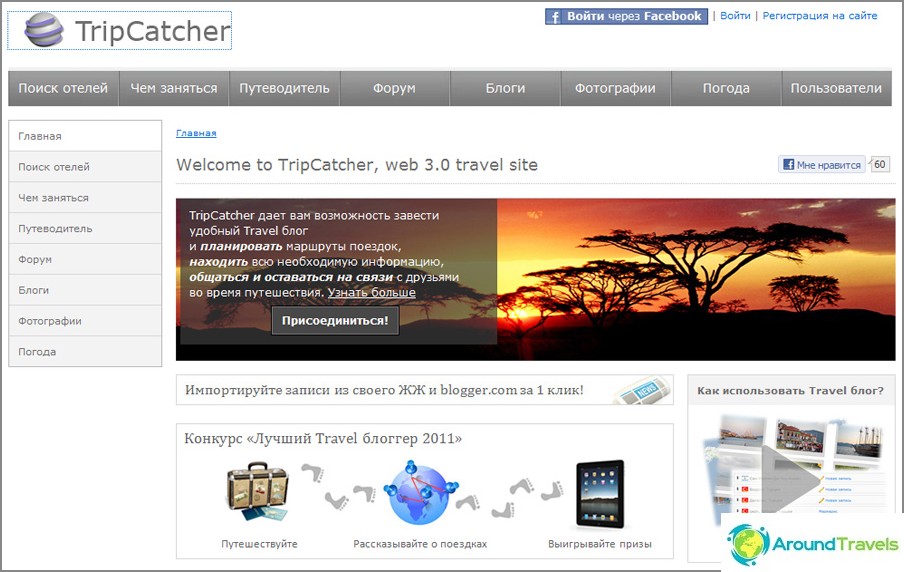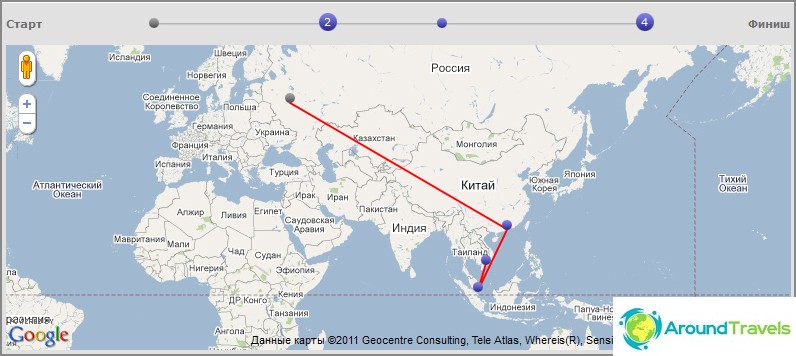 The project is still damp, but considering whatambitions of its creators, it can firmly occupy its niche on a par with competitors. Already, he combines the functions of different resources in one place, which it was high time for someone to do it. It is immediately a guide to countries, and a platform for travel blogs, and a convenient tool for planning your route.
The content of the article
Site structure
The structure of the site looks like this: You and thousands of other people create their blogs on this platform, lead them, talk about their trips, post photos. After that, all the records are tied to specific points on the map, and structured for easy search, thereby creating guides to all countries. In addition to posts from blogs, the site creators themselves add information to guidebooks: weather, climate data, general articles about a country or a city.
Maps on travel blogs
One of the innovations in the maintenance of a travel blog, whichI have never seen anywhere else - this is the creation of a map of my journey in the form of a diary, where you can navigate points on the map, revealing stories attached to them. Conveniently, agree. By the way, these cards can also be inserted into your regular blog or on LiveJournal, or simply created for the convenience of planning a route without stories about your trip.
Wikipedia Guidebooks
Another innovation is that eachThe user can add any material in the guidebook in the manner of Wikipedia. No less convenient, since the information will always be relevant. I am sure, with similar functional innovations, the creators will please their users quite often.
Standard functionality
Of course, the site also has a standardfunctionality for projects of this kind: a forum, search for hotels, a list of users with the ability to add them as a friend, a friend's news feed, broadcasting entries to social networks. Although the latter is not all.
I want to wish the creators to develop their project andfurther, as well as to recruit a specialized audience for travels, so that the guidebooks and the information in them will be really useful for independent travelers.
Life hacking 1 - how to buy a good insurance

Choosing insurance is now unrealistically difficult, so to help all travelers, I compile a rating. To do this, I constantly monitor forums, study insurance contracts and use insurance by myself.

Life hacking 2 - how to find a hotel 20% cheaper

First, choose a hotel on Booking. They have a good offer base, but the prices are NOT the best! The same hotel can often be found 20% cheaper in other systems through the RoomGuru service.

Discount hotels