This post want to open a new column"Journeys of readers", in which I will post stories about the journeys of my readers and friends, as well as guest posts from other bloggers. At first I didn't want to make this heading, but after that I repeatedly faced questions about it, I decided why not.
My friend Andrew, recently traveled to the Maldives inHoneymoon. And he was happy to share his photos from there, and also briefly tell about this place, which is still the ultimate dream of many Russian people ...
My story about going to the Maldives will be shortfor me everyone will say the photos. We liked it there, did not regret the money that we spent, and if there is a choice where to go, we will go there again. Once a year you can afford it.
Where are the Maldives? The Maldives are located in the Indian Ocean and are officially referred to as the Republic of Maldives. This is a chain of coral islands, there are as many as 1192 there. The time difference of the Maldives Moscow is -1 hour. The capital is Male, and all the planes arrive here at the only airport. How many fly to Maldives? 9 hours direct flight, and 12-14 with a transfer.
From Male all vacationers scatter around the hotels toseaplanes, or delivered by boats. The islands are small, so one island is one hotel. Our island was big, about 1300m by 500m. All the leisure at the hotel, it ate, bought, slept. Well, diving with snorkeling. Although in Egypt I liked the corals more. All excursions that are here are also connected with the sea. They take a boat or look at the corals, or feed the stingrays and sharks.
There is really white sand, so the seait seems green. Almost no wind. And for some reason there are no stars. Palms are imported, and native trees are tall. Season in the Maldives from the off-season differs only in the presence of clouds in the sky, and rare rain. The weather is always warm, about 30 degrees. The water temperature is also the same. We were not in season, in the summer, and we were all arranged. Locals look like Arabs. Friendly, but service is unobtrusive. In English, few people speak, but there is no language barrier, because where there is a need, there are English-speaking Europeans.
Maldives photos: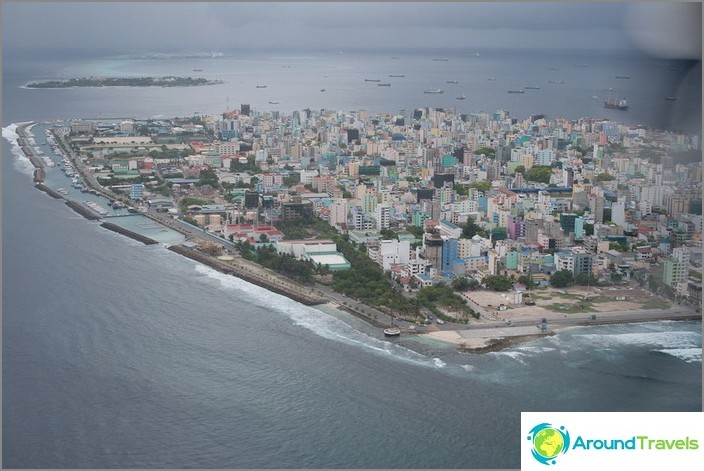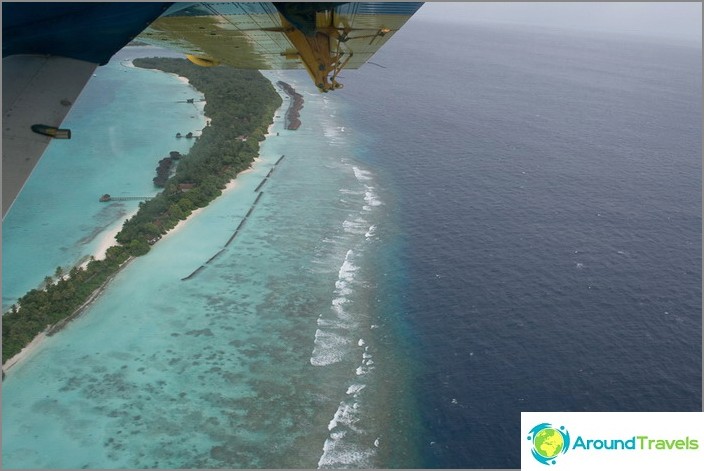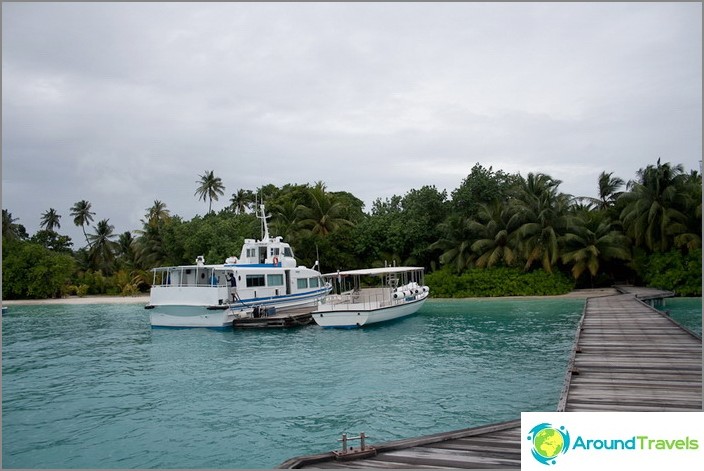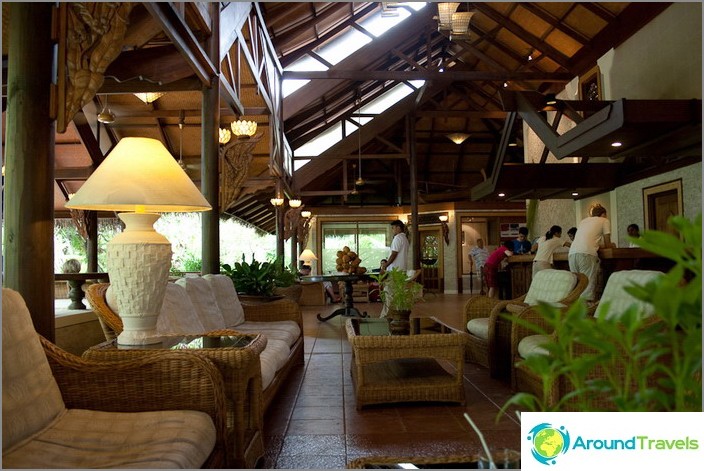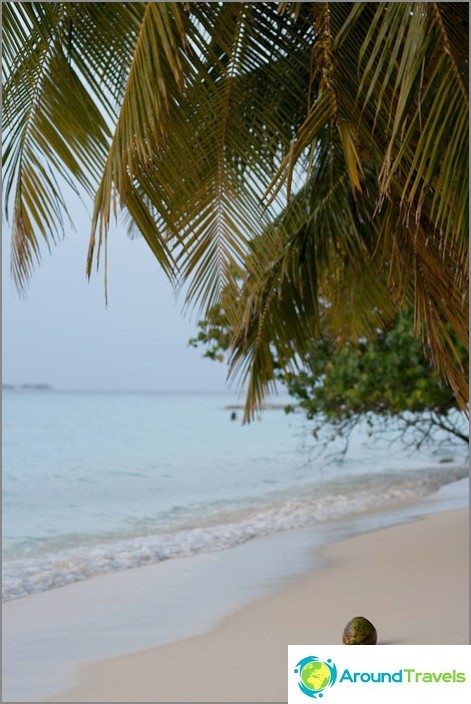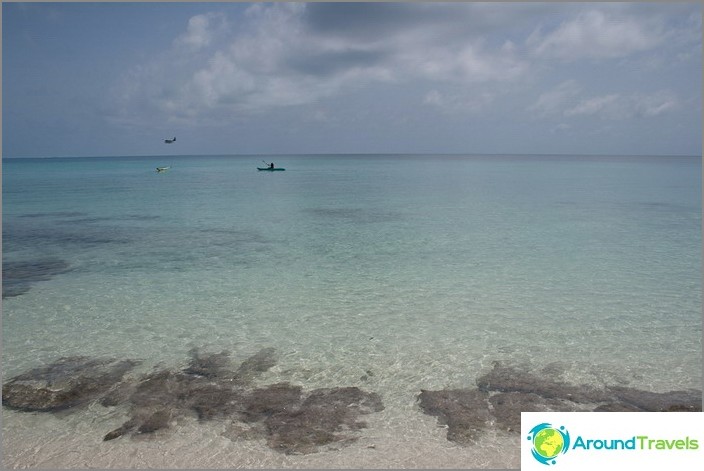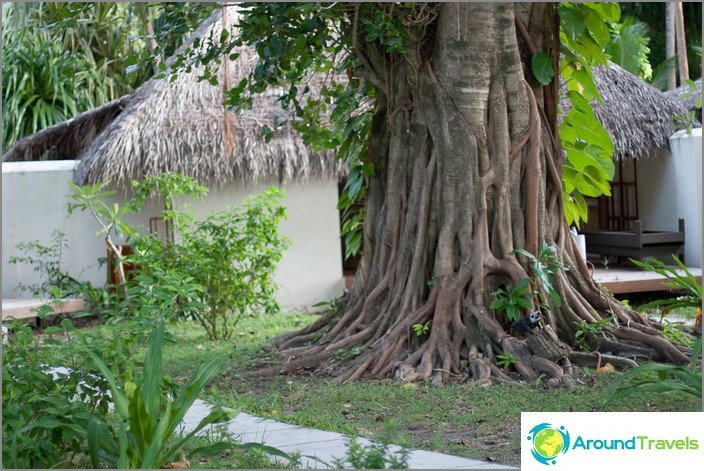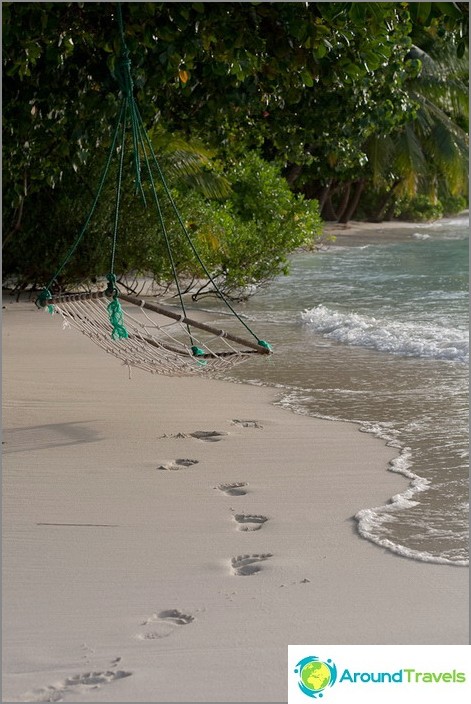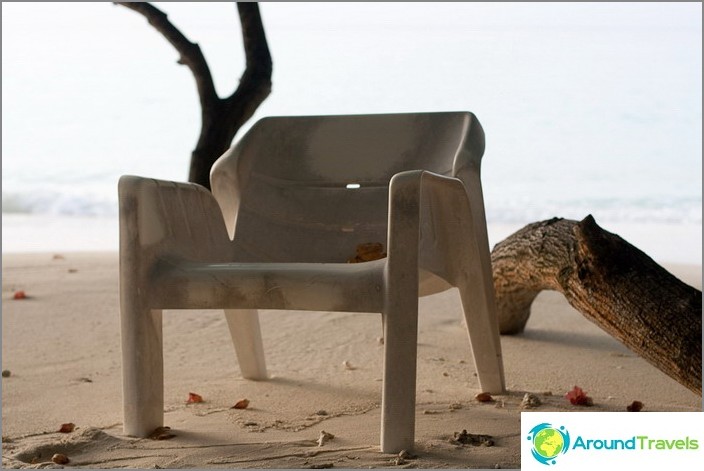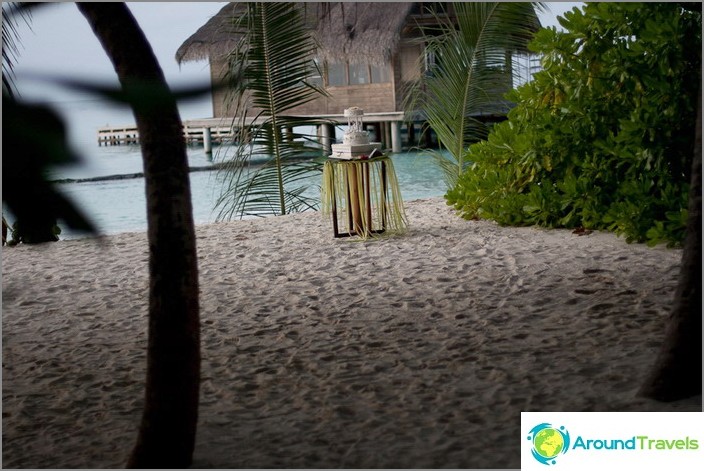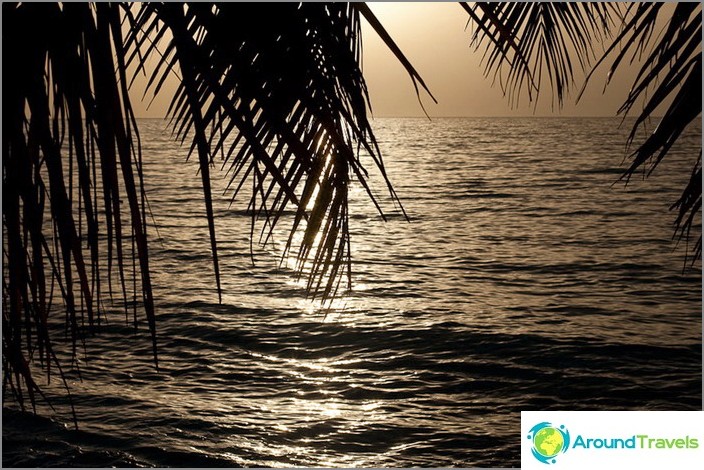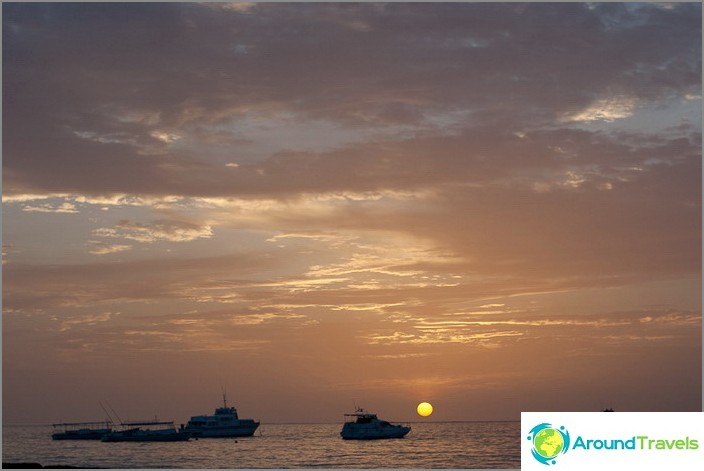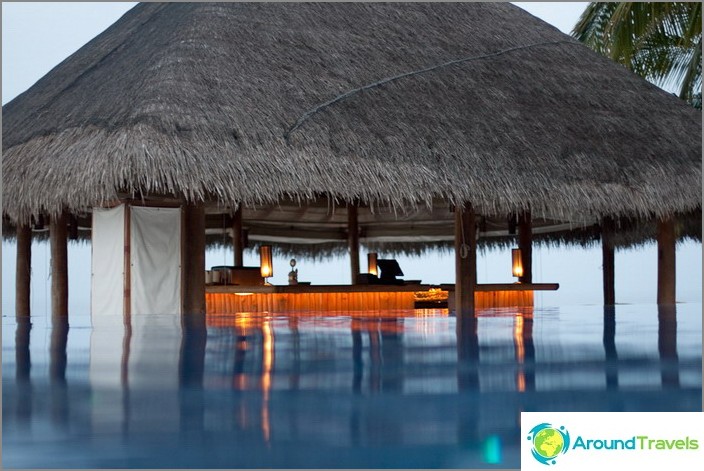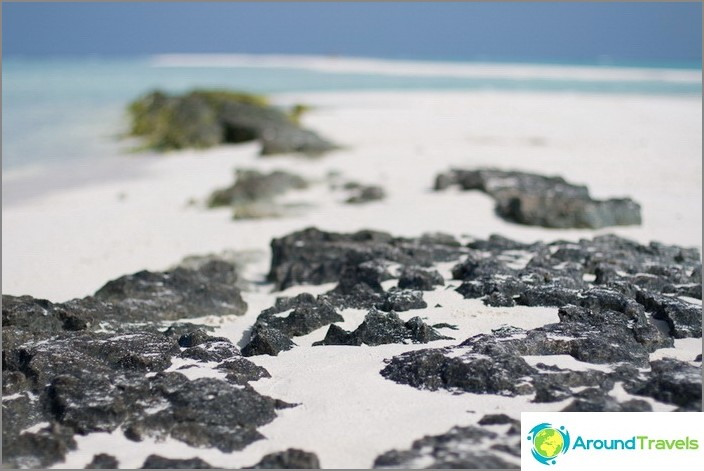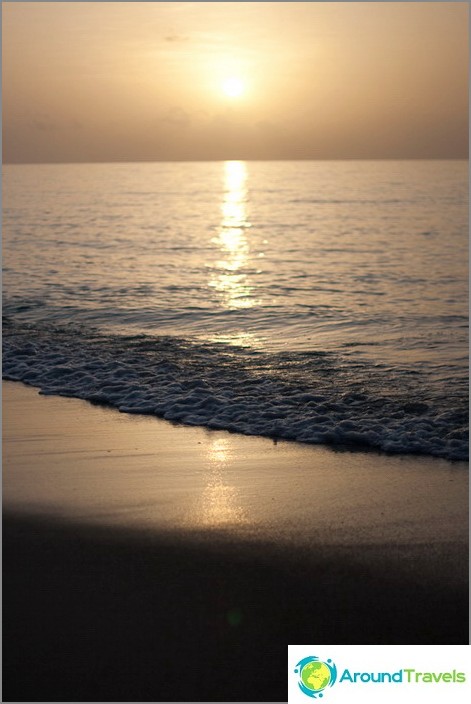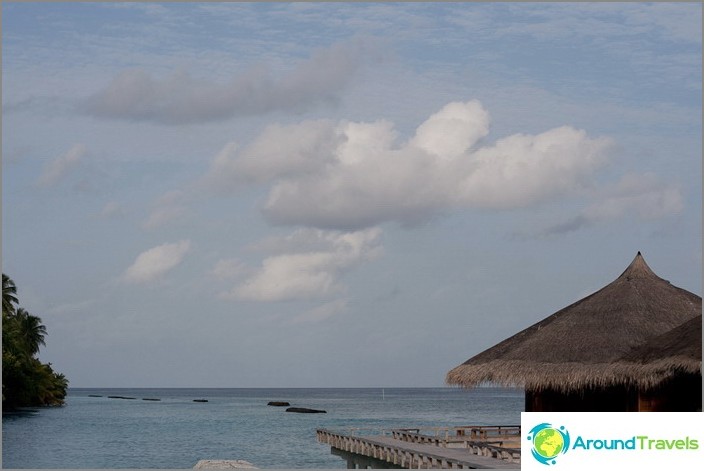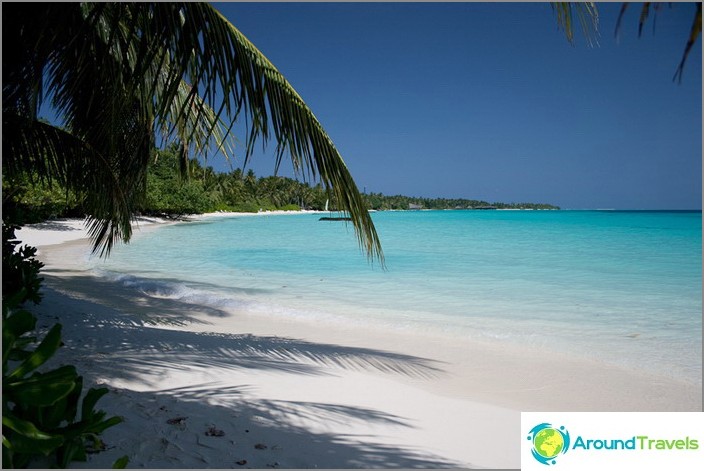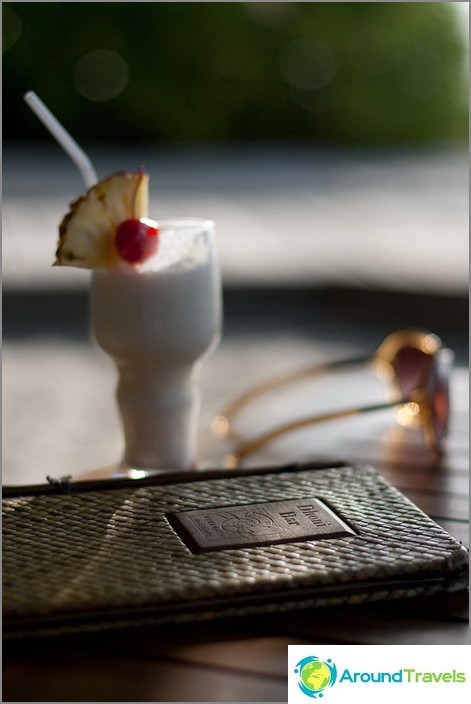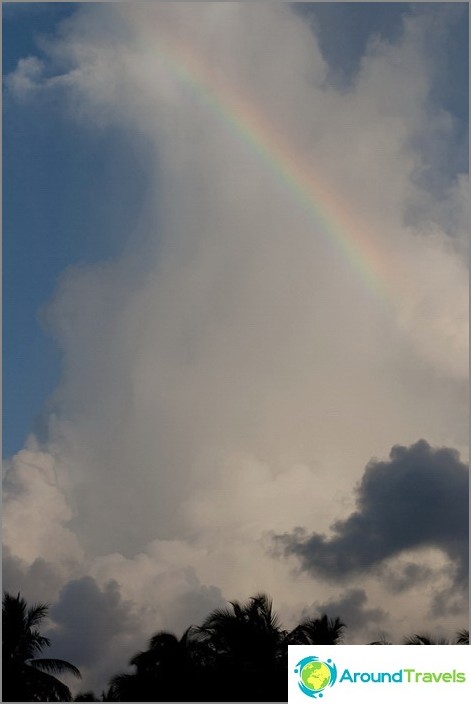 Life hacking 1 - how to buy a good insurance

Choosing insurance is now unrealistically difficult, so to help all travelers, I compile a rating. To do this, I constantly monitor forums, study insurance contracts and use insurance by myself.

Life hacking 2 - how to find a hotel 20% cheaper

First, choose a hotel on Booking. They have a good offer base, but the prices are NOT the best! The same hotel can often be found 20% cheaper in other systems through the RoomGuru service.

Discount hotels