For a long time we have not published guest posts on our blog. Yes, yes, sometimes we do it. The last one was from my mom about her independent travel to Thailand. Today I bring to your attention an article fromone of our readers, Elena Rezanova, who checked on her own experience how to live a whole year in Europe without a residence permit, and decided to share general information on this topic.
I remember that morning a year ago. Our first morning in Paris, where we arrived with a one-way ticket. We walked along the Capuchin Boulevard with a croissant in one hand, a paper cup of coffee in the other, we walked because we could not sit in a cafe. The wind blew from our heads the remains of project deadlines, meetings, presentations. And the remnants of the Moscow air, which we breathed yesterday.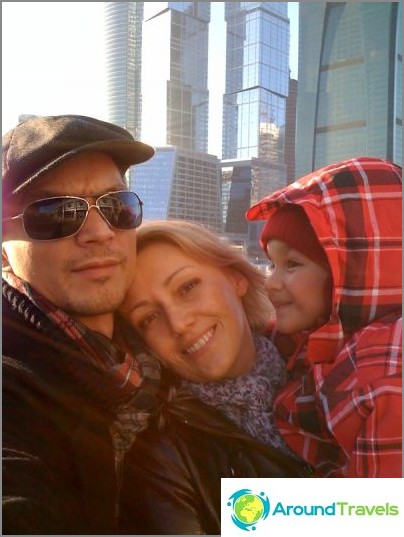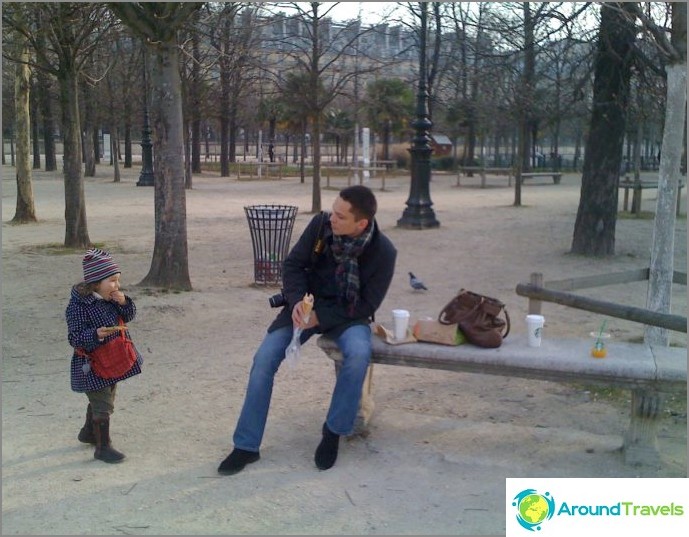 Stop. Well you are not reading this in order to warm our memories. Surely you want to know how you can go to Europe, spend a year there with an adequate budget and at the same time not die a brave death when you draw up documents. Maybe? Yes.
Important! We are not talking here about immigration to Europe, but about the possibility of spending six months or a year there. And then we will see.
For a year in Europe without a suitcase of money and a residence permit
Based on our experience, I suggest you two options:
Tourist

To arrive on a tourist visa, to savesettle in the provinces, travel from Schengen (this is necessary) to the budget countries of Europe (Serbia, Croatia, Slovenia, etc.). All this is easily combined with remote work / study on the Internet.

Student

Come on a student visa, learn a language orsomething else, living in the city, traveling only in my free time. It requires more time to prepare documents, it is more difficult to obtain a visa, less flexibility in movement. But then you have a year without having to go somewhere.
Now more about visas:
The first and easiest option (my daughter and Idone): get a tourist visa, Schengen annual multivisa 90 days. This means that every six months you have the right to stay in Schengen for 90 days, and the remaining 90 you need to spend outside the Schengen area.
Pros: The procedure for obtaining a tourist visa is simple, and even the lack of help from work does not bother everyone. For example, the French with a bang take a certificate from the bank, and this is enough to confirm the finances. Another plus is that the availability of funds in the bank requires significantly less than a long-term visa - from 500 euros.
Cons - you have to plan trips and entries,but if you wanted to travel, and not just sit in one country, then it is quite convenient. We originally conceived it. And besides Schengen they visited Croatia, the Seychelles, and Mauritius.
The second option is a long-term visa. It was received by my husband who went to Paris to study as a chef. Exercise is costly in time and nerves, but doable. Remember, for each adult you must show at least 17,000 euros on your account. This is France. Other countries may have other requests.
Pros: the most obvious advantage - you can be all year round in the country where you want. The second plus is that a student visa can be extended on the spot.
Cons: a package of documents obscenely impressive. It's better to do all this while you still have a job. So you prove that you are a reliable friend.
Another minus: if you are applying for a visa to study, and the training is only necessary nominally for a visa (for example, a foreign language), you will still have to study. If you stop attending classes, the school is obliged to report where necessary, and your visa will be canceled.
And another minus: at the time of a visa, and it should start in three months, you will need to show a contract for housing, and in Europe you will not be fooled with this. Accordingly, if you want to change the apartment, pay the owner a fine - at least a month of rent.
We wrote about visa subtleties in detail in our blog; we cannot put them in one article, but I outlined the general strategy.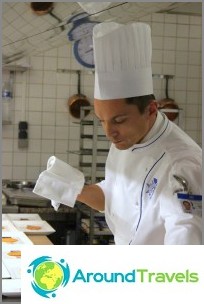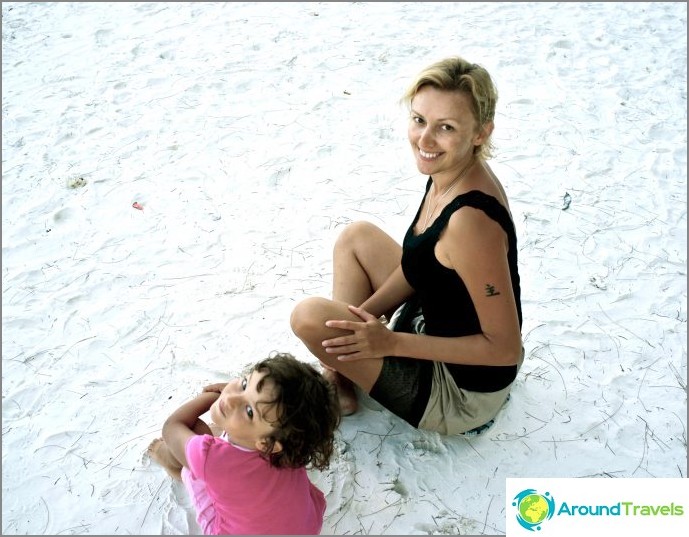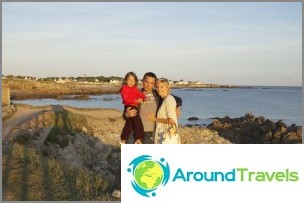 About money
The formula for the minimum budget = housing + food + transport. Plus study if you are going to study. In each of the categories, you can choose a lot of options - from the budget to luxury. Depends on requests.
Housing. Our most affordable suite was to live in the center of Paris in a studio for 1,550 euros / month. Then we moved to the 15th district in a dvushka for 1250, then we left for Savoy, in the Alps, and there you can already find a studio of 400. If you live in any capital, lay a housing for at least 1000 euros. This is the bare minimum.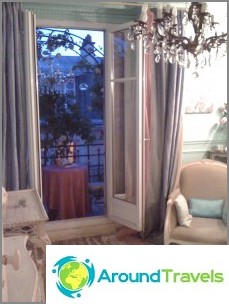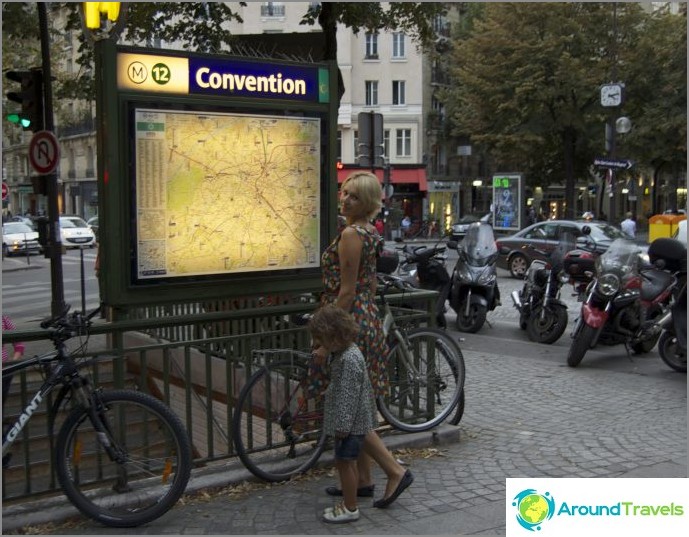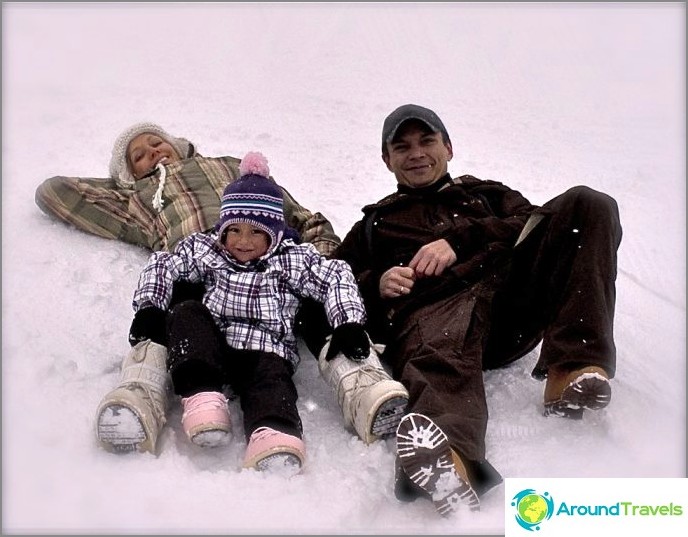 Food - hypermarkets and markets at your service. If you cook at home, the budget for two adults per month is about 300 euros. Of course, depends on your preferences.
Restaurant trips are a separate item of expenditure. I think until you get rid of the vacation symptom, you will go there often. When you feel local, expenses will creep down.
Transport. In Paris, a car for rent is not needed. There is a metro and a convenient bus system. A pass for everything costs 60 euros. In the provinces, on the contrary, one cannot do without a car. From 700 per month.
And now attention, trap. If now you do not live in a limited budget, then get ready - it will not be easy to get used to budget life. And it will happen every time: in a restaurant, shop, on trips. You will choose hotels, food, clothes such as you are used to. There are two ways out - either budget with a margin, or tightly control yourself in daily expenses. You can train now.
Preparation: we have been preparing for nine months. For six months, warned the employer. Probably, it is possible and faster, but if you leave your family, then everything must be clearly planned.
Of course, the last three were the most intense.months - pack and transport everything to the warehouse, sell the car, go to the visa application center, find a decent room in Moscow for the eldest son, do some medical care, prepare parents and so on. The question of an apartment in Moscow we, fortunately, did not stand, because we lived on a rented apartment. Dogs and hamsters did not start.
So, the year in the good old Europe. If this was your on-duty dream, it could well become an objective reality. Proved by experience.
Well, croissant?
Elena Rezanova (www.life-is-now.org).
Life hacking 1 - how to buy a good insurance

Choosing insurance is now unrealistically difficult, so to help all travelers, I compile a rating. To do this, I constantly monitor forums, study insurance contracts and use insurance by myself.

Life hacking 2 - how to find a hotel 20% cheaper

First, choose a hotel on Booking. They have a good offer base, but the prices are NOT the best! The same hotel can often be found 20% cheaper in other systems through the RoomGuru service.

Discount hotels