Very small cafe with Thai food, lunchhall about 6-8 tables. A simple interior, stands right on the shores of Tonsai Bay. I believe that Amp Cafe is a paradox cafe. He has a high rating on Tripadvizor, but the majority of votes are from Russian and English speaking tourists. At the same time, the restaurant staff speaks only Thai, and the owner knows only one other foreign language - Chinese. Therefore, in the cafe, the Chinese are felled by the shaft, who do not write reviews at all, but make the store a cashier. Negative reviews always contain complaints about slow service, but when I went there, they brought my order in five minutes.
The content of the article
Cafe Amp
Cafe Amp on Phi Phi Don - this institutionopen type, so there is no air conditioner, and not everyone will like to sit on a stuffy evening under half-dead fans. Although it is a common thing for Asian restaurants and experienced people it will not be difficult to choose the right table and warm up soda with ice before eating.
Cafe I would not say that deserves the assessmentthat she was assigned to Tripadvayzore, the usual mediocre institution, though with good prices and Wi-Fi. They serve excellent watermelon necks, hellishly sharp penang curry, and here is a good view of the sea. Provided that you managed to stake one of the three tables near the water. The entire restaurant is slightly Chinese-style, and there are stand-ups in Chinese on the street.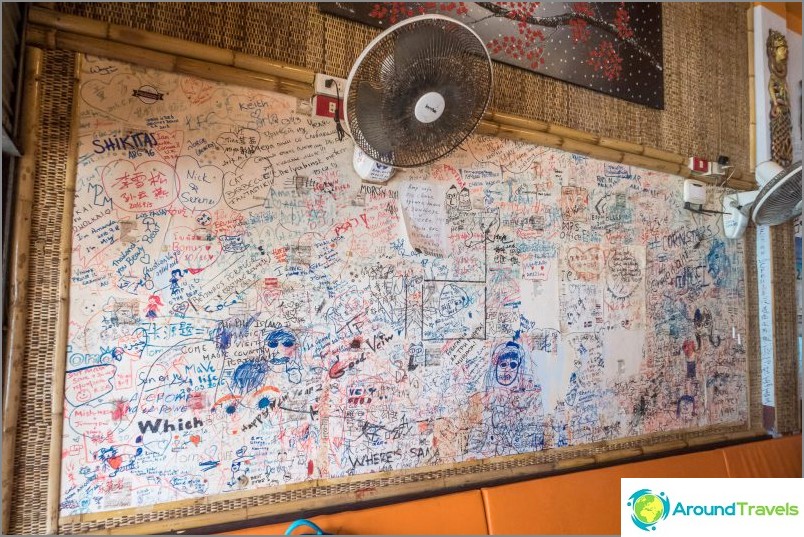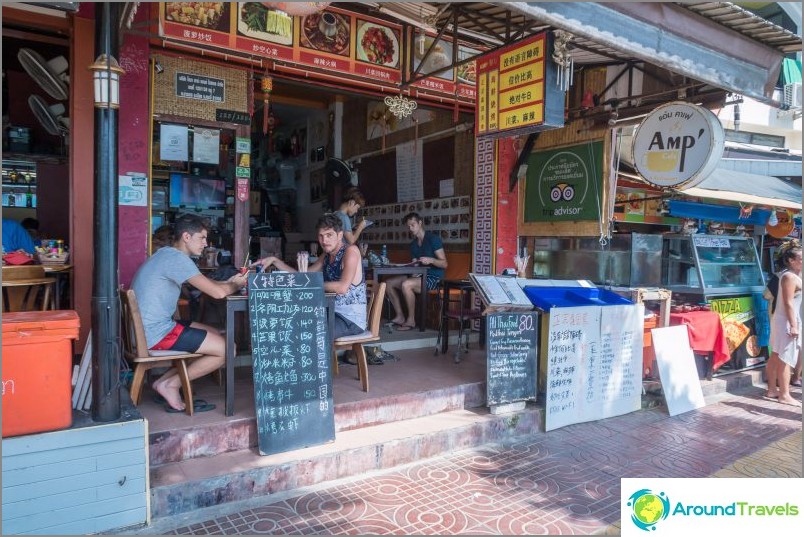 As seen in the photo, they also have a stand with inscriptions by visitors. I wonder who stole the idea from someone, they are from the next cafe Thank you or vice versa.
Information to visit
Prepare instantly, at least in my experience, it was so. It was during the day, but food was brought in 5 minutes.
Ordered "cashew nuts seefood" for 120 baht. The portion is small, but the food supplies are more or less normal compared to the same. Carpe diem. Yummy.
They work from 10:30 - 23:30 every day, in the evenings everything is simply crammed with Chinese.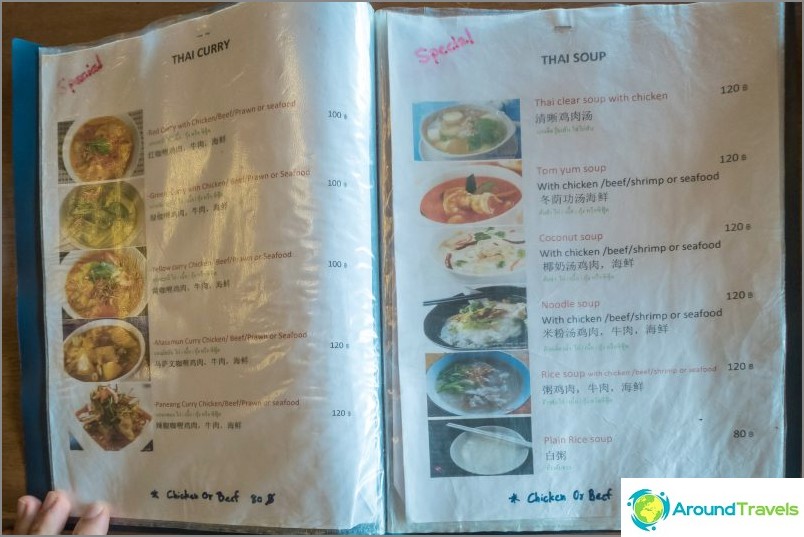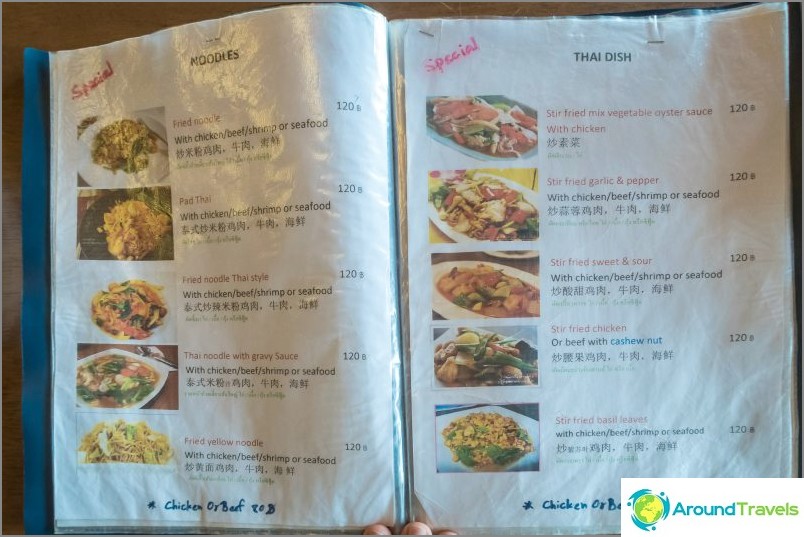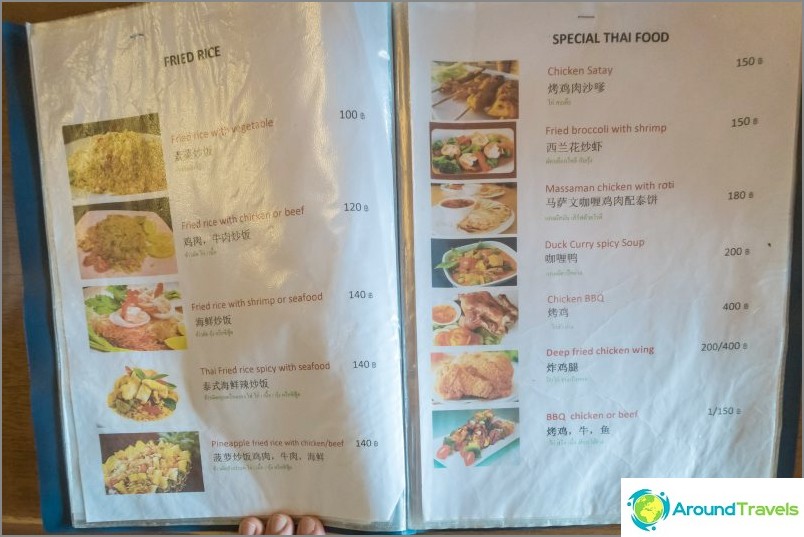 On the map
Cafe Amp Cafe
Cafe Amp Cafe
A small cafe with Thai food, very quickly cooked.
More about cafe.

A small cafe with Thai food, very quickly cooked. Read more about the cafe.
Life hacking 1 - how to buy a good insurance

Choosing insurance is now unrealistically difficult, so to help all travelers, I compile a rating. To do this, I constantly monitor forums, study insurance contracts and use insurance by myself.

Life hacking 2 - how to find a hotel 20% cheaper

First, choose a hotel on Booking. They have a good offer base, but the prices are NOT the best! The same hotel can often be found 20% cheaper in other systems through the RoomGuru service.

Discount hotels