Long before the Bahamas becamea haven for many tourists from various countries of the world, they were constantly monitored by leaders of various nationalities. Despite the vicissitudes of fate, today the Bahamas are one of the most luxurious resorts in the world. In this paradise, tourists can swim with scuba and see the beautiful underwater world of these islands, replete with bright colors of nature.
Bahamas include more than 700islands, however, only 30 are inhabited. Of course, each island can please with various services. For example, Paradise Island is aimed at tourists who prefer active recreation, while smaller islands, such as San Salvador, have a peaceful atmosphere, suitable for a quiet and relaxed holiday on a sun lounger. Rest in the Bahamas guarantees a lot of unforgettable impressions, but when planning your trip, remember that it is cool and rainy in spring and summer. The hottest time for the islands is winter, which entails a price increase. But not only hot sand and warm sea entail tourists. The Bahamas have stunningly beautiful flora and fauna, it's not for nothing that these islands are considered one of the best places for bird watching. The Bahamas are the very "warm lands" where many species of birds migrate for the winter period. Some hotels in the Bahamas are located in old buildings, including the hotels of Nassau. For nature lovers, there are eco-hotels here, which receive energy from solar panels, the decoration of rooms made from natural materials is used in cooking natural products.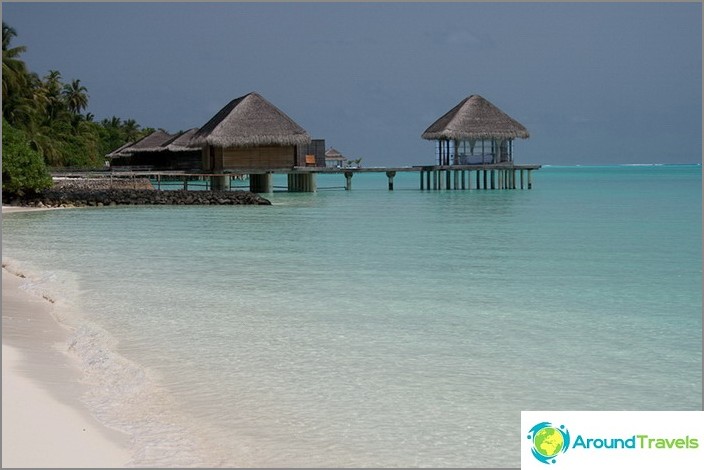 For lovers of affordable shopping, the best timerest in the Bahamas, is undoubtedly spring. In the spring, there is a decline in tourist influx. At this time, prices are much lower than during the "tourist peak". Whatever goals you pursue, go to the Bahamas. The tropical climate, quiet beaches and the amazing beauty of nature will leave you indelible and vivid impressions for a long time.
Life hacking 1 - how to buy a good insurance

Choosing insurance is now unrealistically difficult, so to help all travelers, I compile a rating. To do this, I constantly monitor forums, study insurance contracts and use insurance by myself.

Life hacking 2 - how to find a hotel 20% cheaper

First, choose a hotel on Booking. They have a good offer base, but the prices are NOT the best! The same hotel can often be found 20% cheaper in other systems through the RoomGuru service.

Discount hotels