In our super cheap, but all inclusive tour,included a free tour of Anatolia, with a forced visit to the shops. I don't even know where we were more on historical sites or on commercial ones. Once again, I was convinced that if you go somewhere, then you will see and remember much more. Although if free, and there is a desire zataritsya dust collectors and leather jackets, it is. On the jacket, by the way, we dropped the price from $ 1000 to $ 350, only we didn't buy the truth, had fun.
According to our laconic guide, to the cityAntalya is now moving a lot of Russian and buy their own housing, as it is cheaper than in Moscow it turns out. She showed us the houses in which such people probably live. Not bad, however, the view of the sea, everything is green around, the sea is near, the mountains, the weather is better, the sun is brighter.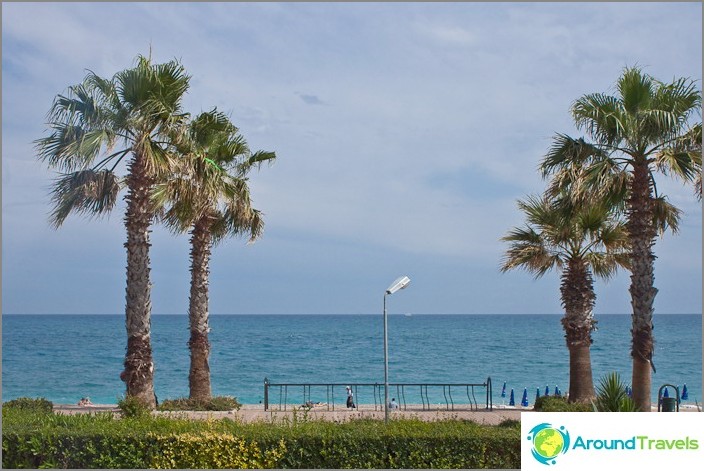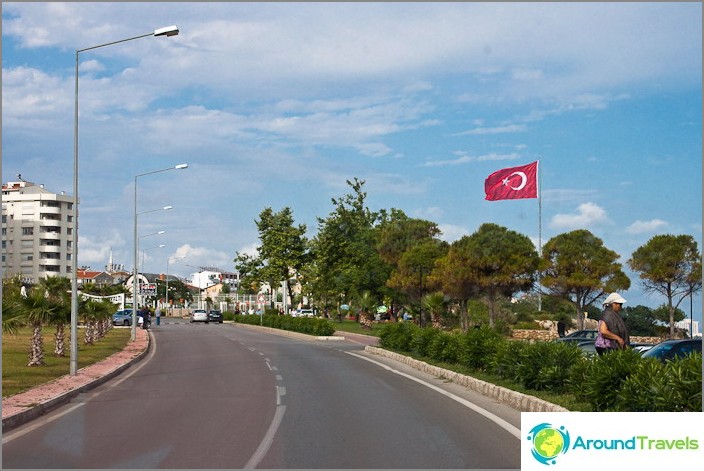 First we visited the mini-city, the museum under the opensky, where you can see the main attractions of Turkey in miniature. It is quite entertaining for yourself, you look and choose what is worth seeing in real life from this. True natural objects are almost not represented.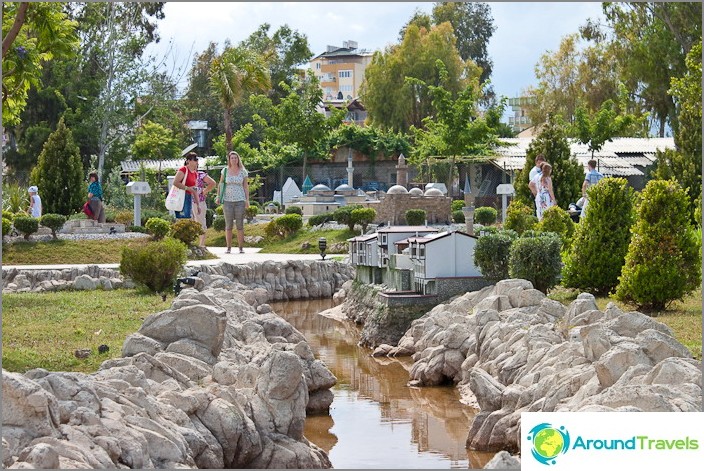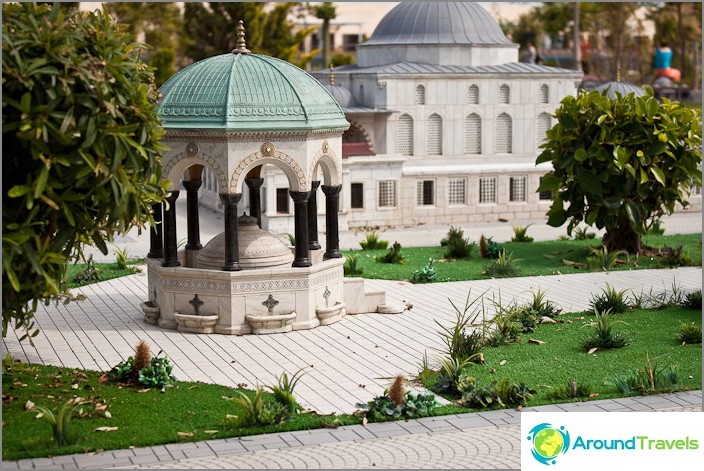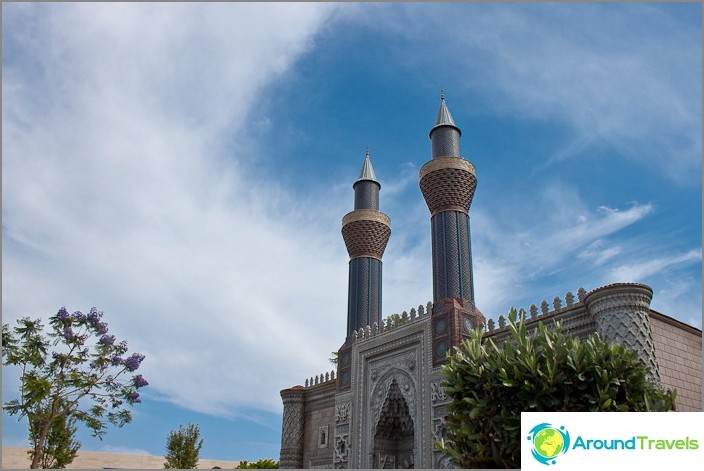 We visited the old city of Antalya - houses with red-tiled roofs on the rocky shores of the Mediterranean. Just 15 minutes, the guides give this place. Fiends!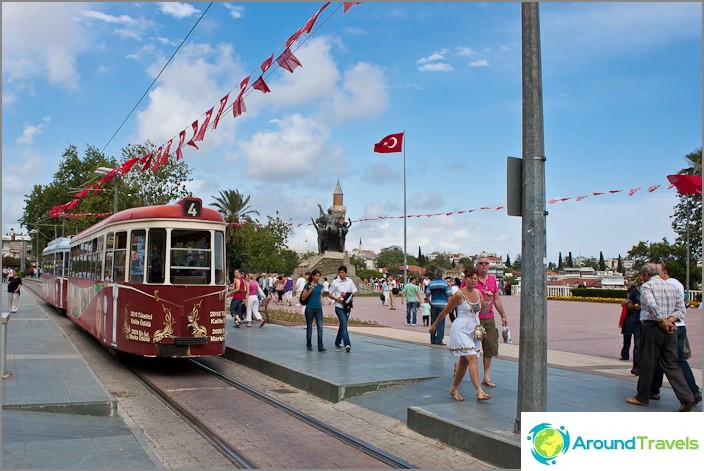 Not far from the old city of Antalya, they accidentally saw an "exhibition of corpses." Apparently this is a kind of Turkish advertising shawarma. Creative, but after that how to eat?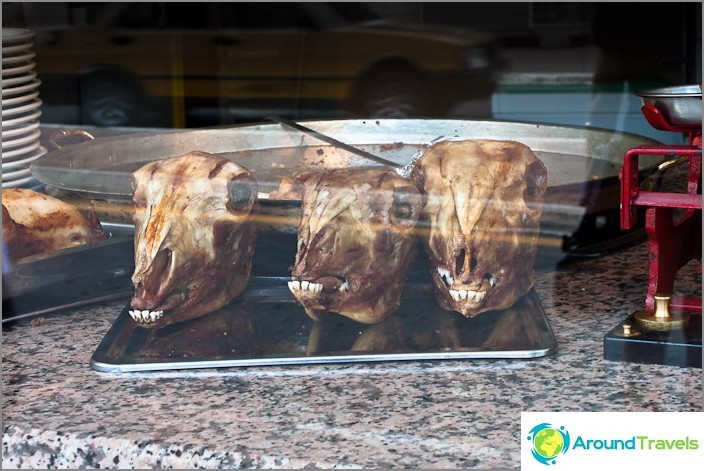 The next attraction of Antalya is the gate of Hadrian, built before our era, and well preserved.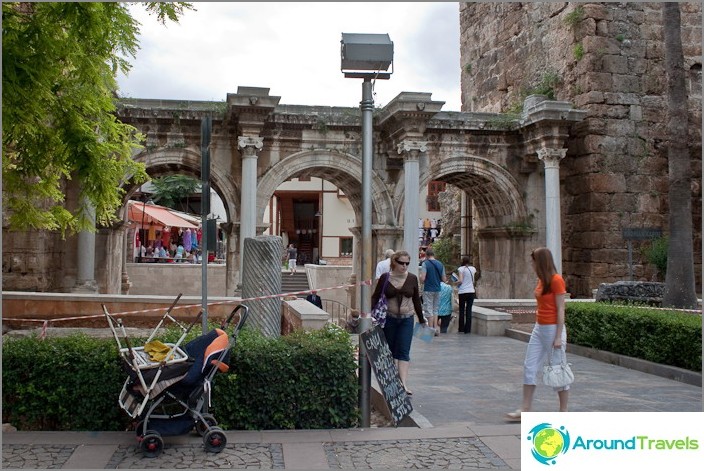 A magnificent spectacle was the Lower Waterfall.Duden falling into the sea from the high bank. And this is all inside the city of Antalya. Very nice, I recommend! There is also Upper Duden, but only he is not included in the list of attractions of Antalya, provided for a free tour.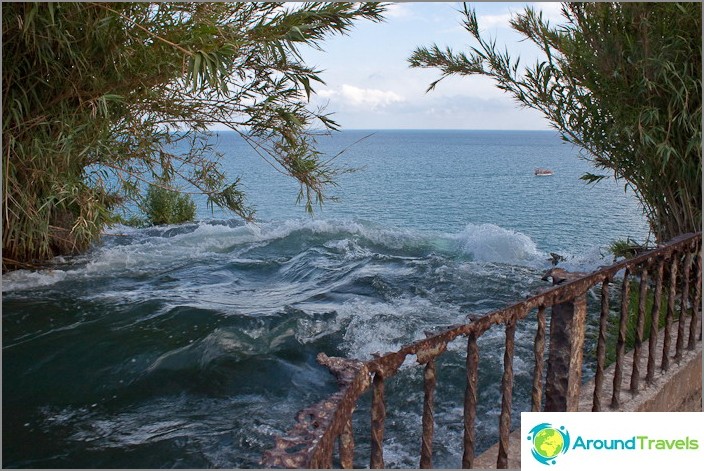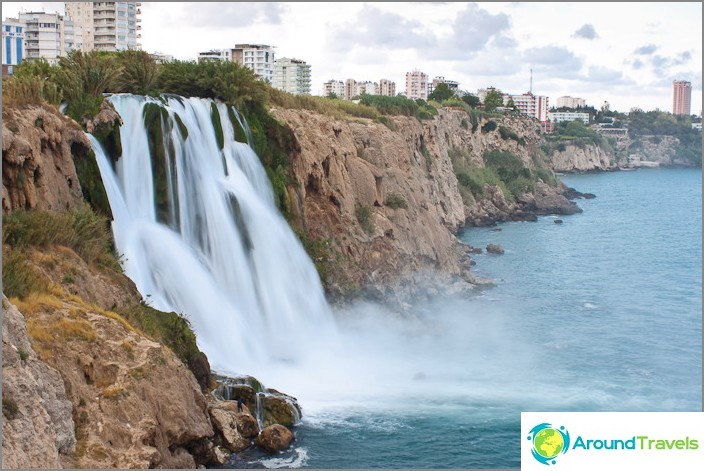 And then…. The shops began: a jewelry store, a leather shop in Sokolniki, a souvenir shop, some kind of supermarket for cheap items. At the entrance they give out badges of a certain color with numbers for a reason, apparently the tour operator has a percentage of sales in such stores, unless of course they belong to him at all.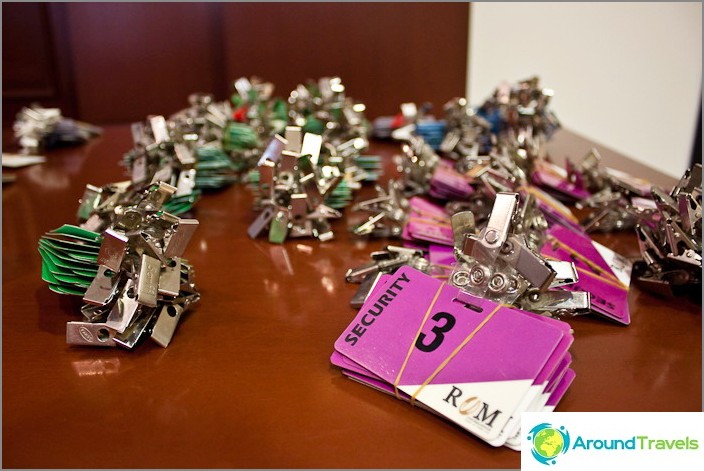 They tortured us completely, but only one thing warmed up -Tour of Antalya is free. Here it is our Russian mentality! And the shops are cleverly made, entrance from one side, and exit from the other, and the bus, respectively, is waiting at the exit. Therefore, I quickly went out and breathed fresh air, and at the same time caught airplanes into the lens.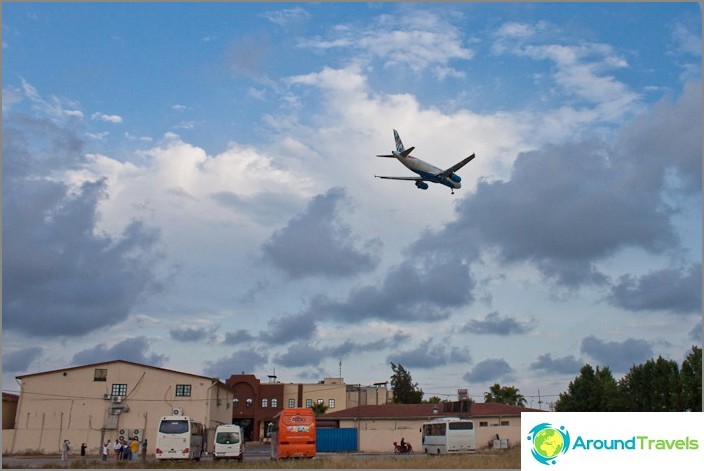 Here is such an excursion around Antalya. Half a day and we are again in Kemer.
And this is a picture of a cool truck. What a cool do not know. I just love old cars ...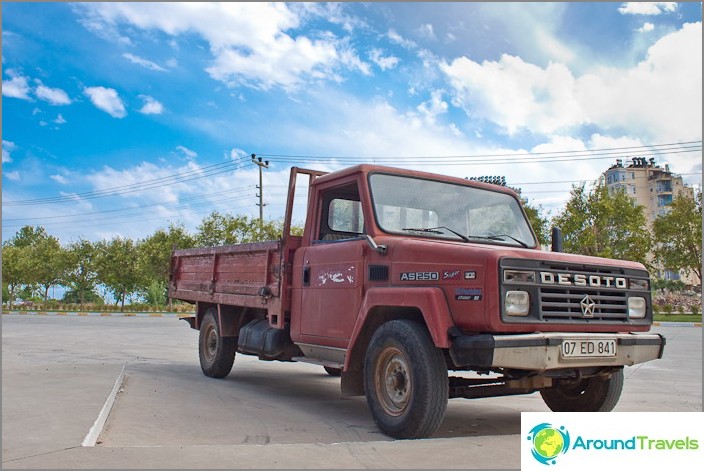 Where to stay in Antalya
In advance, just in case, I picked up hotels where you can spend the night, suddenly come in handy, because Antalya has an airport, and if anything, you will have to fly home from here. I share with you. Hotel Twenty and Ozmen Pension. The reviews are good, also conveniently located in terms of tourist facilities, in general, you can safely book.
All parts of the story about our independent trip through Turkey:
Route - Kemer - Antalya - Demre (Worlds) - Olympus and Cirali. - Side - Lake Beysehir - Cappadocia - Goreme - Ankara - Adapazar - Karasu - Istanbul
Life hacking 1 - how to buy a good insurance

Choosing insurance is now unrealistically difficult, so to help all travelers, I compile a rating. To do this, I constantly monitor forums, study insurance contracts and use insurance by myself.

Life hacking 2 - how to find a hotel 20% cheaper

First, choose a hotel on Booking. They have a good offer base, but the prices are NOT the best! The same hotel can often be found 20% cheaper in other systems through the RoomGuru service.

Discount hotels