Once we lived in Bangkok for 3 months, anddespite the fact that I don't really like big and noisy cities, despite some of its minuses, Bangkok somehow sunk into the soul. And now, by the will of fate, we are again in it. Maybe I like it here, because it is calmer in my soul and civilized - there is medicine, all the shops, affordable taxis, a large choice of housing, and of course, various activities, development centers, etc.
I already wrote how we lived in apartment on the 29th floorlaid out instructions for finding apartments, and today I would just like to briefly tellabout another apartment in which we live now. We rent it daily and it is located 200 meters from Samitivej Sukhumvit Hospital, in fact, that's why we are here.
The content of the article
Price and reservation
For starters, here is a direct link to the data.apartments from Airbnb. The price is only 1,400 baht per day. In this area there are other housing, you can also see, here is a link to the whole of Bangkok. I saw there is something similar for 1000 baht, but we are far away.
Our apartment is located near the metro stationBTS Thong Lor, walk 10-15 minutes and 200 meters from Samitivej Sukhumvit hospital, which makes it very convenient for living for those who need to visit the hospital. This area is quite expensive (for the center) and we lived for several days at the hotel for 1000 baht, which was a small room without a window, with a bed, toilet and mini-fridge. Having paid only 400 baht more per day, we received housing several times higher. Therefore, I consider the price for these apartments more than adequate when it comes to daily delivery. Unfortunately, the agent (surrenders through the agent) does not make a discount for the monthly surrender, so for the monthly rent you need to look for something else.
And about the price. Once upon a time, when we almost did not use Airbnb's mega-service, we lived in a similar dwelling, but it was a hotel and it cost 2500-3000 baht per day (here he is)! Good, but obviously more expensive and much easier to equip. So, I was once again convinced how comfortable it is to live in apartments.
Sign up on the link and get a discount of $ 32from Airbnb to apartments around the world. Valid on the first booking, the reservation must be from $ 70. The bonus can be used for the whole year.
Get $ 32 off>
Interior
So, what do we get for this money. The apartments consist of two rooms: a rather spacious bedroom and a kitchen-living room of a decent size. In general, apartments are rather large for 1-bedroom housing, usually smaller. Everything is clean, cleaned, nothing is broken, all furniture and appliances are in new condition. A soft comfortable mattress, a sofa made of normal leatherette, two large TVs, two working places, two air conditioners, a washing machine and a bathroom, a balcony without view, Wi-Fi. The kitchen is also equipped perfectly: kettle, coffee maker, electric stove, microwave and toaster. In general, I do not know what else could be done in this apartment, everything is here!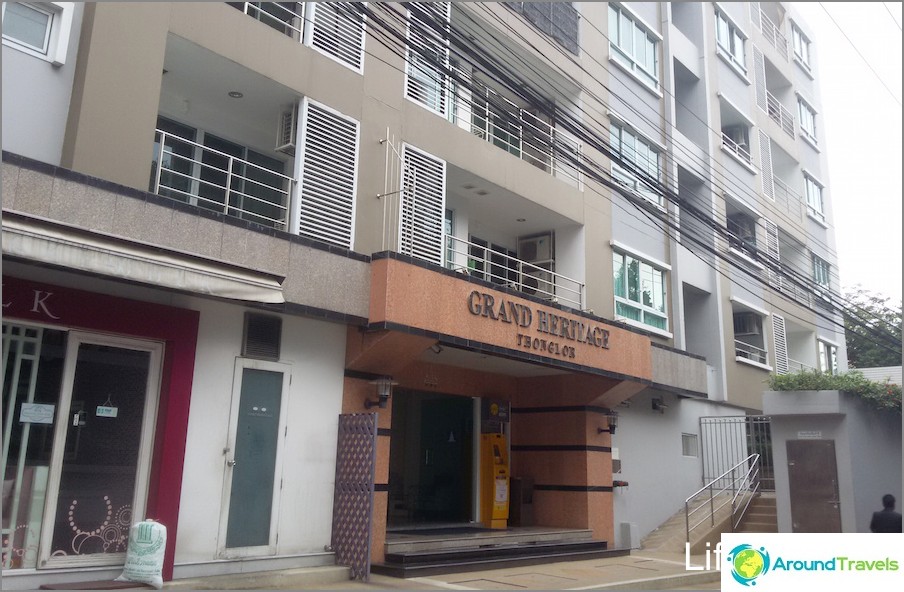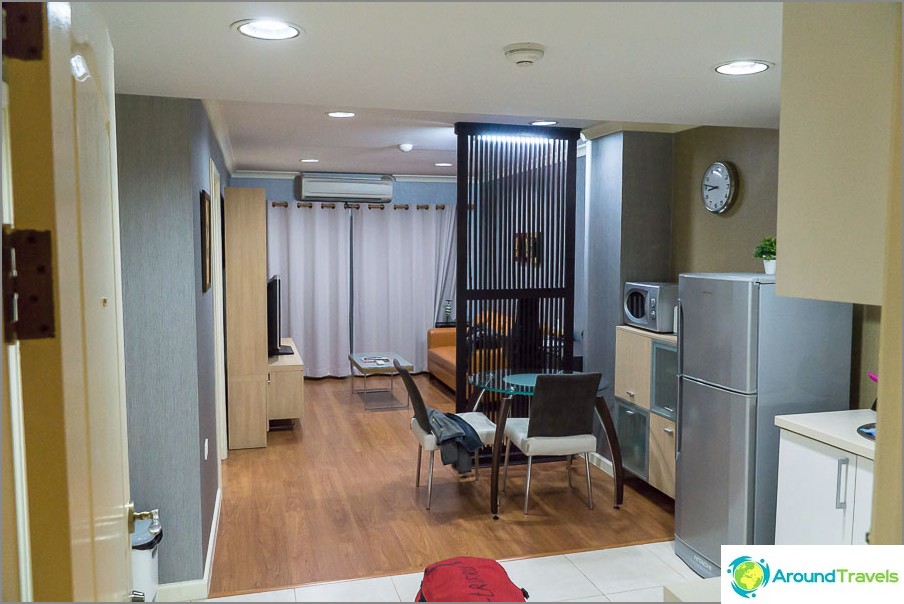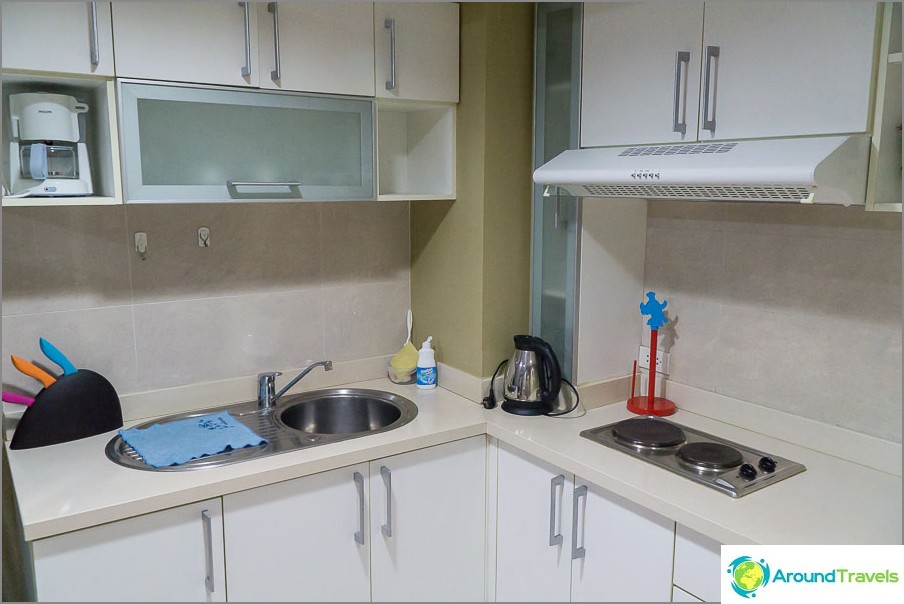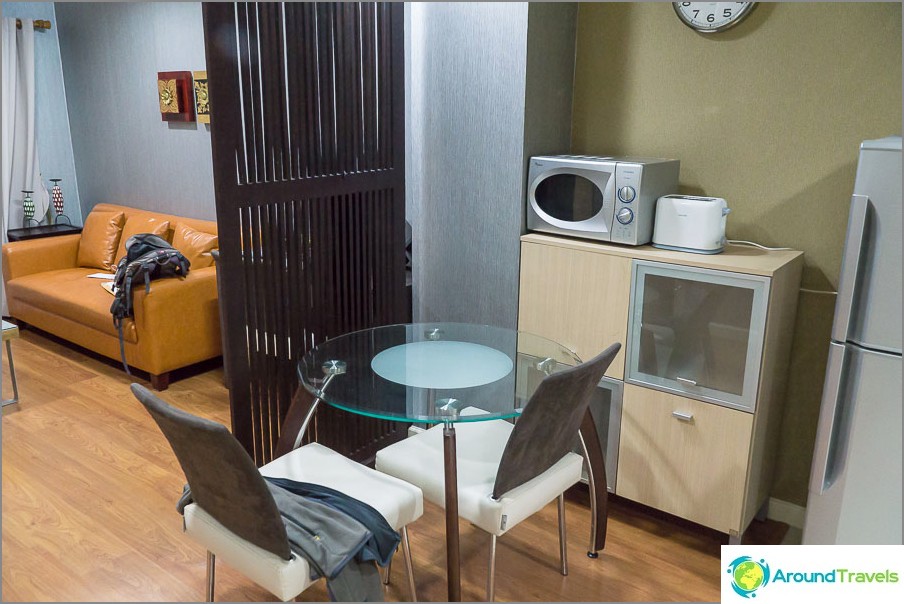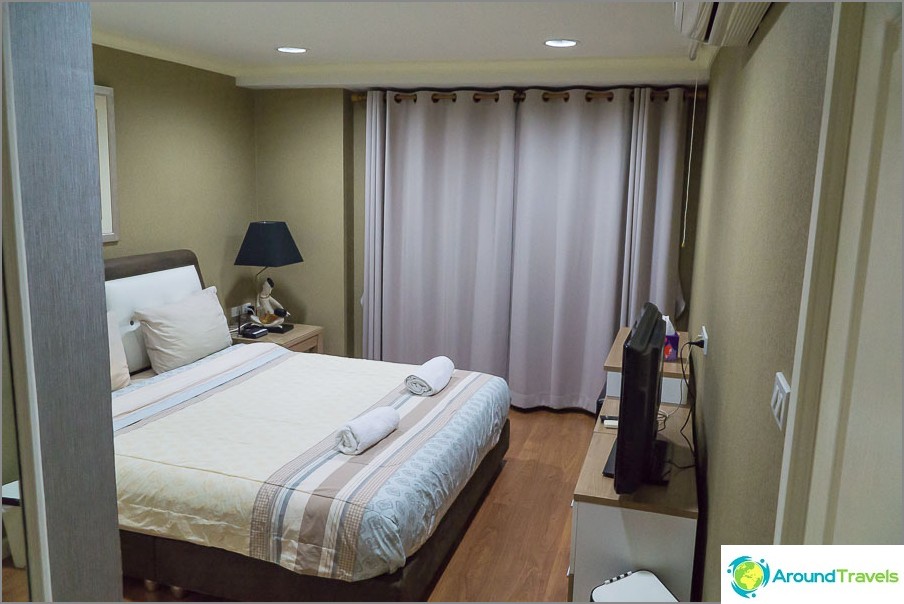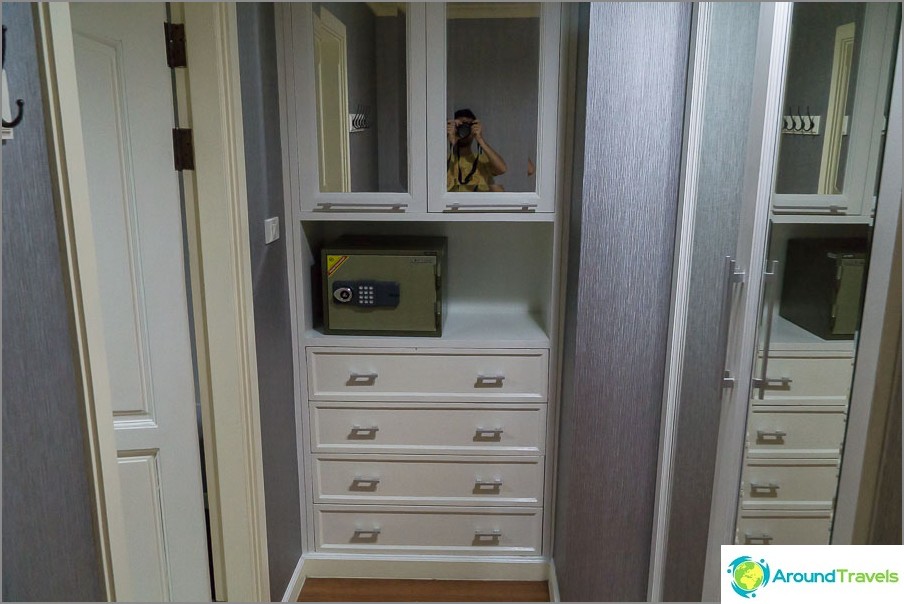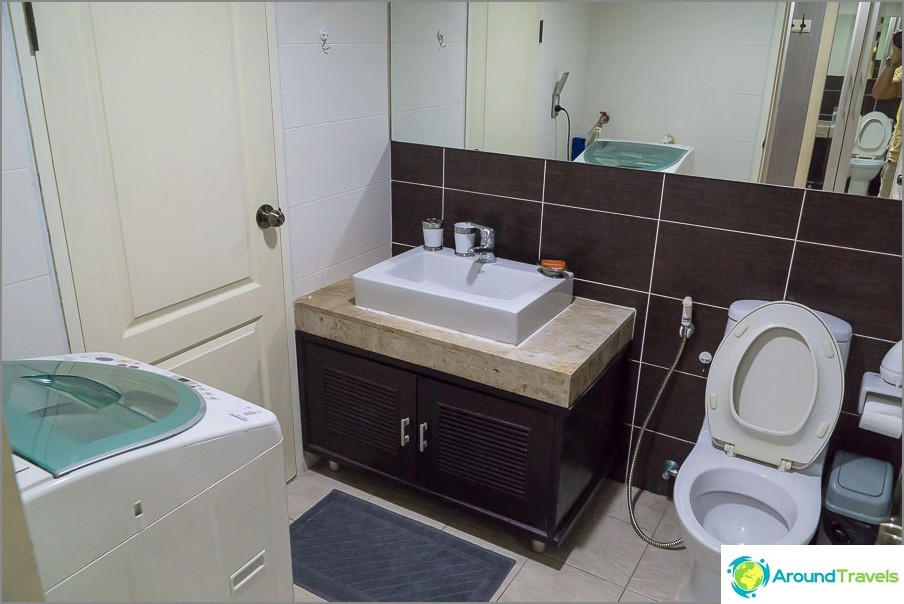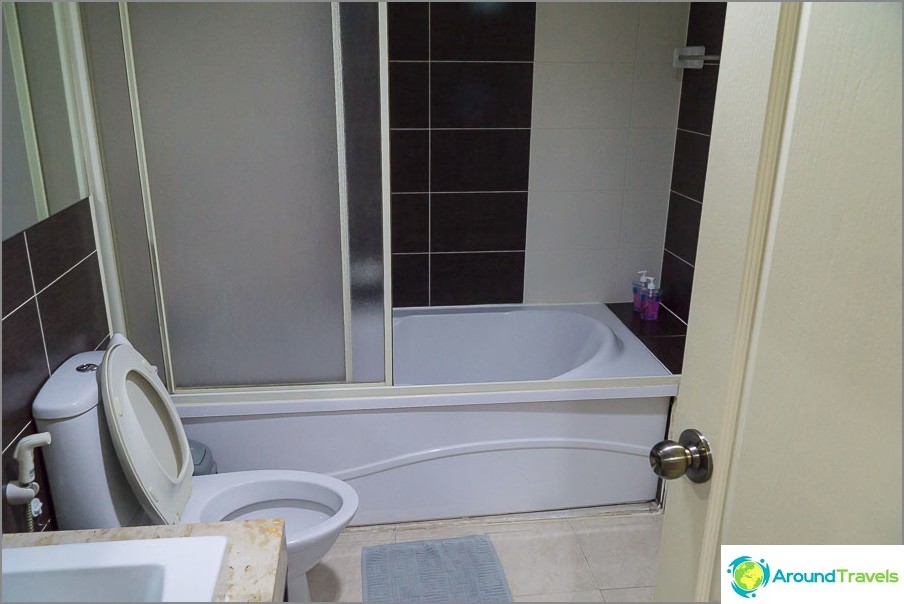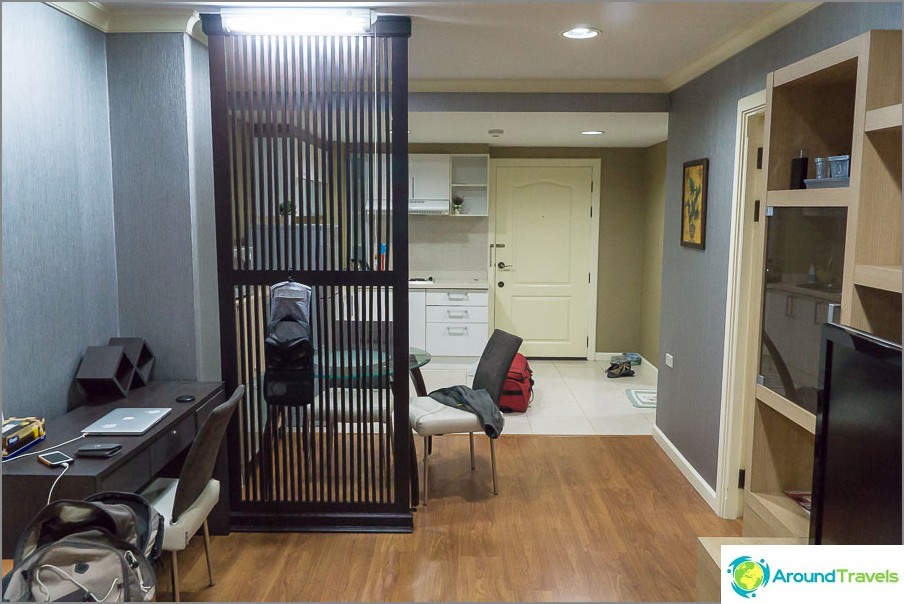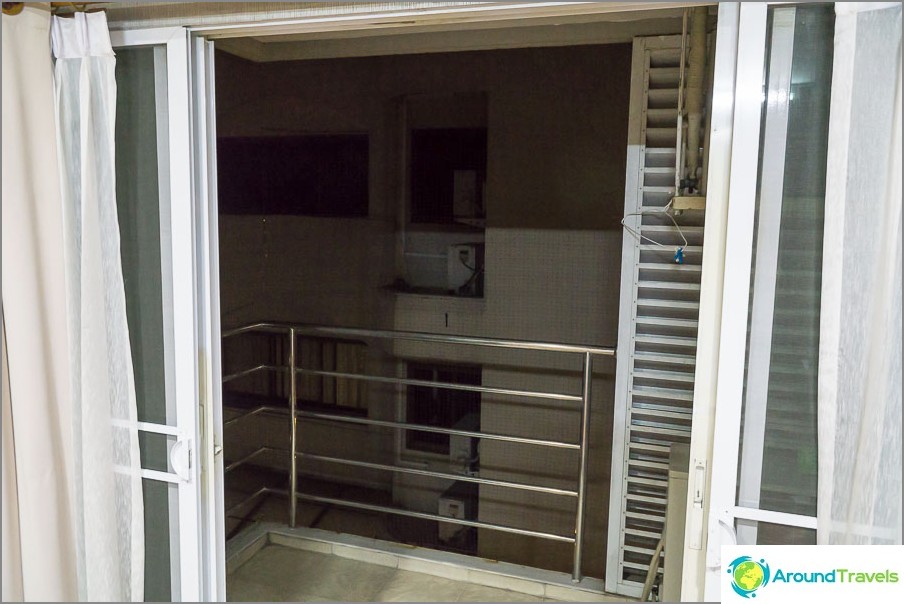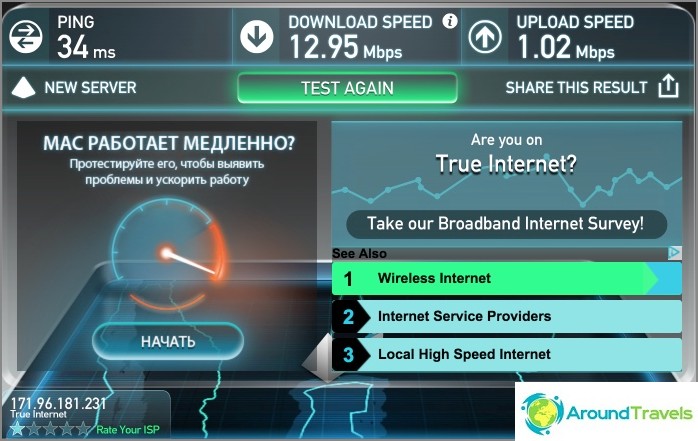 Exterior
Since we now come here basicallyspend the night, then we almost do not use any other features of this house. However, there is also a swimming pool on the roof, a small gym, a room for reading / working, tables with chairs for outdoor gatherings, a mini playground, and even a sauna! Well, generally cool.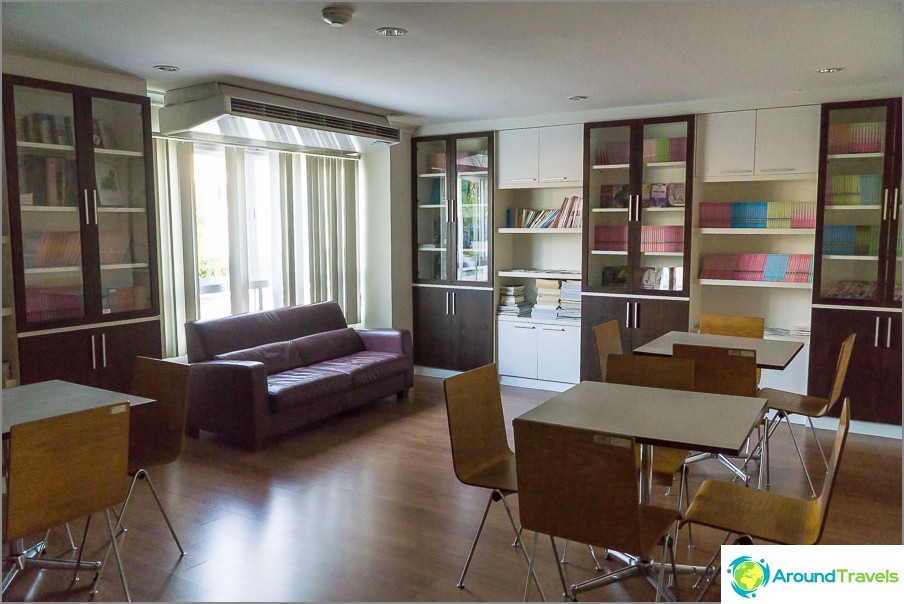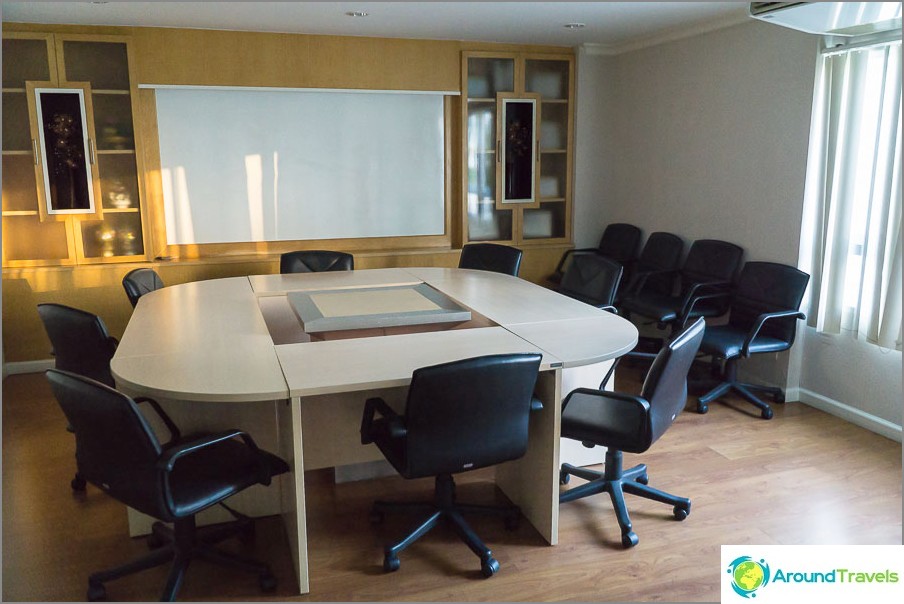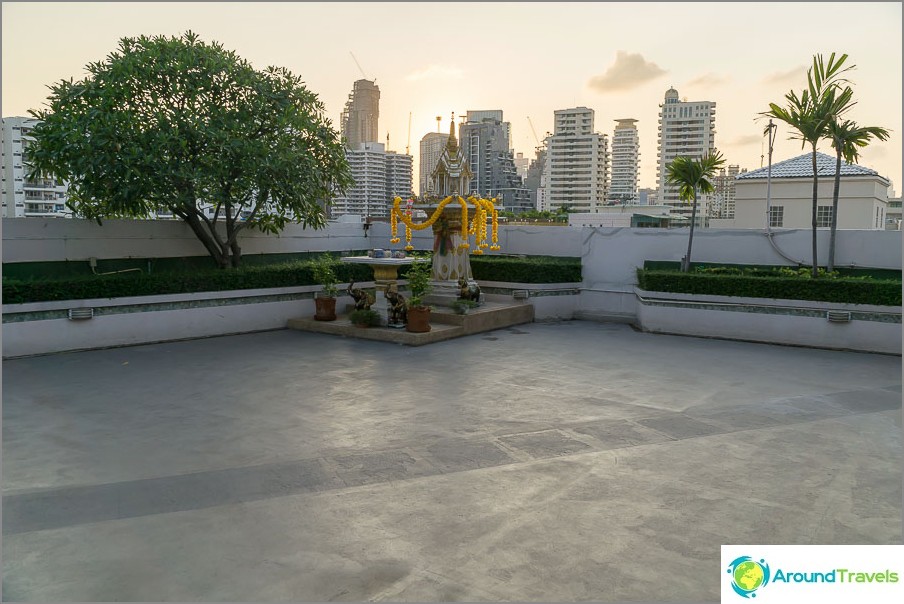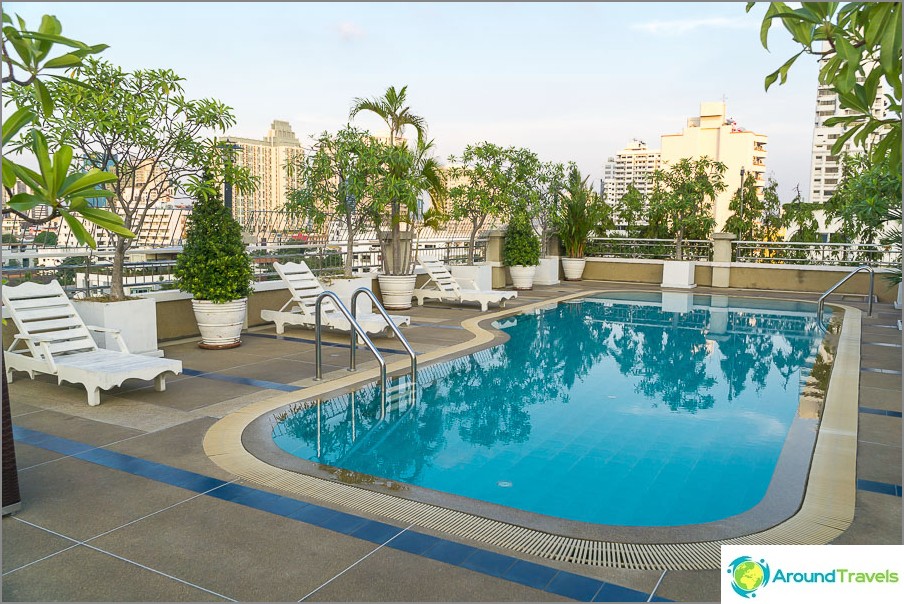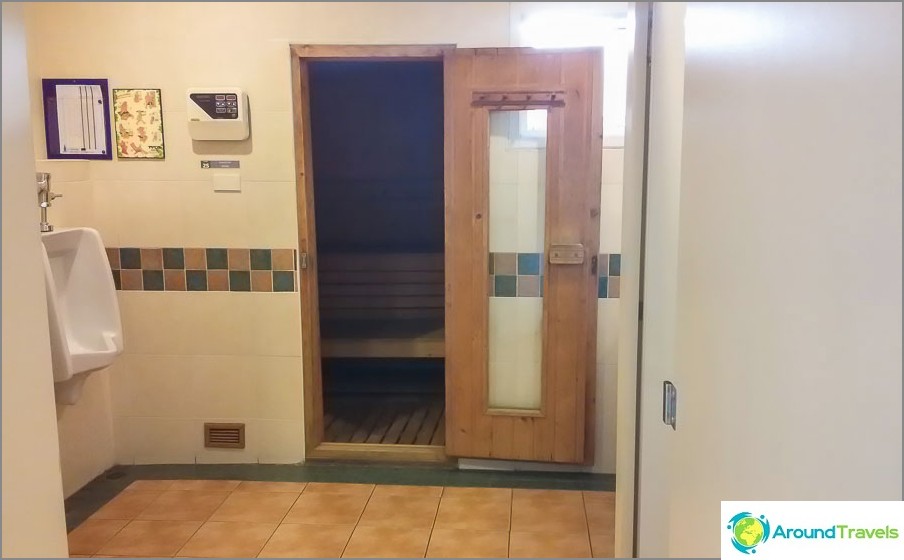 If we talk about what is on the street - in 5minutes walk Villa Market, 15 minutes Big C. Kafeshek very much, but most are quite expensive, pretending to restaurants. In particular, in the condominium itself on the ground floor there is a rather nice-looking cafe, but we have never been there. The nearest 7/11 is in the hospital on the ground floor and there is a food court with average prices and Starbucks.
On the map
Apartments for rent in the center of BKK
Apartments for rent in the center of BKK
Great apartments, unfortunately, are only available daily. Located next to Samitivej Sukhumvit Hospital and BTS Thong Lor.
Read more
Great apartments, unfortunately, are only available daily. Located near the hospital Samitivej Sukhumvit Hospital and BTS Thong Lor. In more detail
P.S. It's great that we still have Airbnb bonuses and we live here for free. But even if renting without bonuses, this would be an excellent price / quality ratio.
Life hacking 1 - how to buy a good insurance

Choosing insurance is now unrealistically difficult, so to help all travelers, I compile a rating. To do this, I constantly monitor forums, study insurance contracts and use insurance by myself.

Life hacking 2 - how to find a hotel 20% cheaper

First, choose a hotel on Booking. They have a good offer base, but the prices are NOT the best! The same hotel can often be found 20% cheaper in other systems through the RoomGuru service.

Discount hotels