One of the main "attractions" of the island,which should be regarded more as entertainment for children on Samui, but not for adults. Both attractions called Aquarium & Tiger Zoo, located on the same territory, and even are in the same room. I would consider them as an attraction, but definitely not as a landmark.
I would not say that this institution is "out of the ordinaryoutgoing ", especially considering the slightly inadequate admission fee. But if you are not against parting with money for the sake of being able to look at animals locked up, then within a small island, where in principle it's not dense with children's entertainment, the Aquarium and Tiger Zoo on Samui are the only place of this format.
The content of the article
Aquarium and Tiger Zoo
Personally, I didn't like it at all, and I'm not afraidto repeat - I think that the price of tickets is very high. At least twice as much from the amount that psychologically you are ready to hear, accept and give. This opinion was born not only on the emotions from visiting, but also in comparison with its past experience of visits to similar establishments: in Khao Kheo Zoo in Pattaya, and in Siam Ocean World Aquarium in Bangkok. Okay, there Bangkok is the capital, and so on. But even in Pattaya, the price is much lower, despite the fact that in comparison with Khao Kheo, the Samui zoo did not stand beside, did not sit and did not roll. Perhaps, I will even say more - AquaZoo on Samui, this is some kind of parody of the aquarium and zoo.
Saying that this is the only institution in this format, I was not entirely accurate. There are more on Samui Contact Zoo Paradise Farmand I must give him his due - he is much nicerperceived and does not cause such rejection, despite the occurrence of dead deer (although I think it was just so lucky for me). However, if you breathe out, you realize that on the scale of Samui, it is naive to expect something grandiose, because here all the sights are simple, not stunning and frankly, mediocre, like this zoo. For serious impressions you have to go to the mainland. Remember this and do not expect anything special.
I arrived one hour before the zoo closes, when everythingthe show has already ended. The ticket-taker politely but not insistently suggested that I come tomorrow in order to get a full set of pleasures, but I did not think long and stayed. Then I was sold a ticket with a decent discount - for 400 baht and put a stamp on my hand, from which I concluded that a late visit can reduce the cost of going to AquaZuu, especially if you don't need a show, but just curious to see what is there inside good. I didn't see the show itself, but I'm sure that it's probably not necessary for adults, but children probably would have to be shown.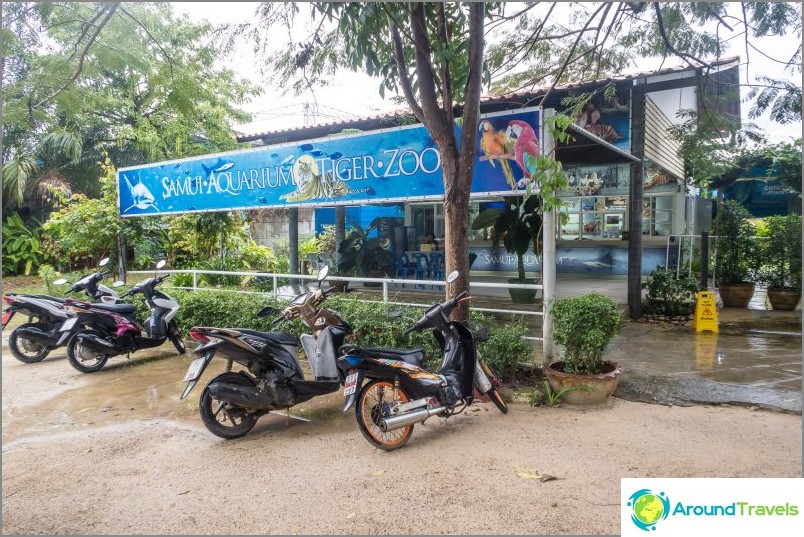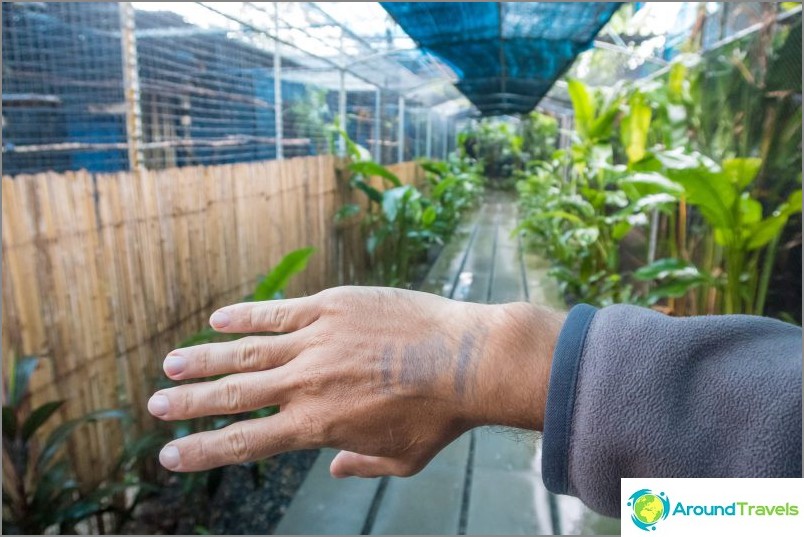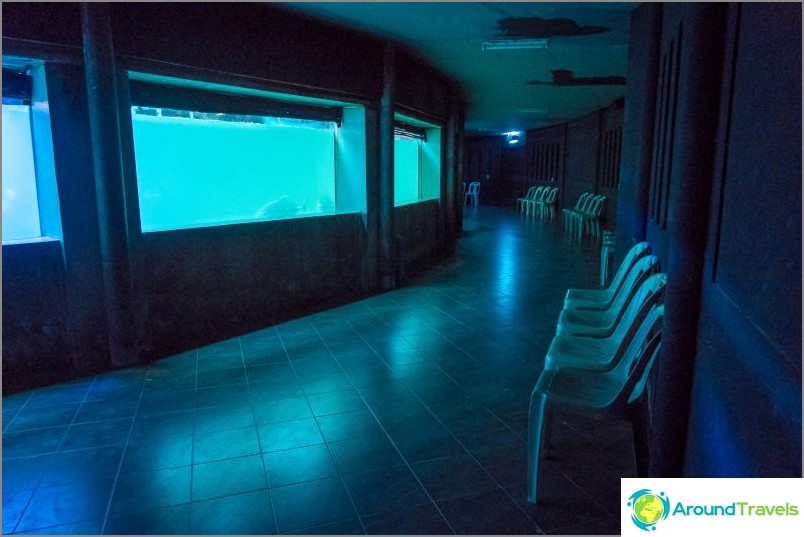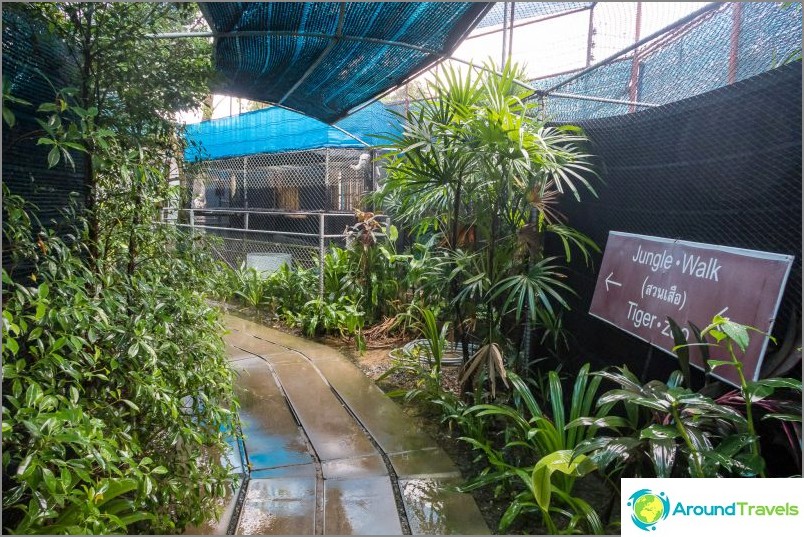 Inside, everything is designed so that you movealong the corridor that passes, or along the street along the cells, or indoors, along the aquarium, and the entire route does not contain dead ends and repetitions. The entire inspection will take half an hour from strength, and if you linger at each place for a minute or two, you can stretch the visit for an hour. Watch, in my opinion, especially there is nothing. Some of the glass aquariums turned out to be quite muddy, the inhabitants were poorly visible through them, and the very first aquarium was so empty in general - agree that it's not the most positive mood from the first steps.
I even upset at first that I was deceived withexpectations, but later I went through the aquarium building three more times (this was done), and each time it became more interesting: more fish, some shark swam, stingrays met, and in small separate aquariums there lived small, and not quite ordinary turtles with long necks. These, I remember well from a visit to the oceanarium in Bangkok. There is an open aquarium, where you can feed the fish, and then visitors sell food at 20 baht - by the way the standard price for a bag of fish bait on almost all tourist reservoirs of the island.
Animals in the zoo are all seated in the streetcages: several species of birds, leopards, lions, tigers, two species of monkeys. In terms of land and sea representatives, this place still draws more to the aquarium than to the zoo. And certainly it can not be called a tiger zoo, even with a big stretch. It is possible that, coupled with the show, it would all have looked more fully or something, but there is nothing I can say that I saw, I saw. Most of the people who have visited here agree that the only more or less worthy thing is a show with seals. Everything else is sad, sad and "sorry for the animals."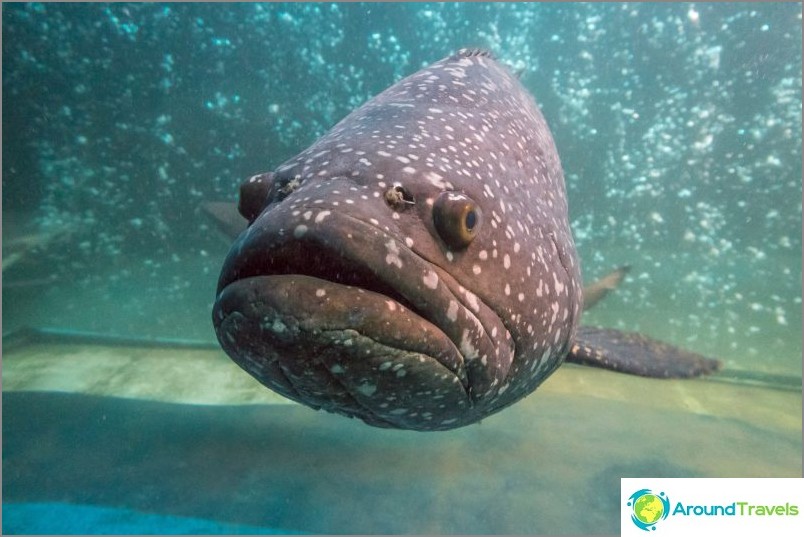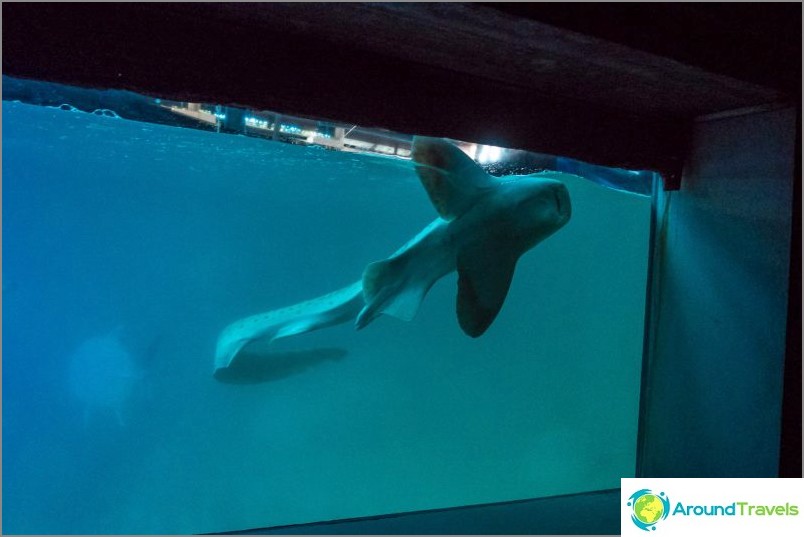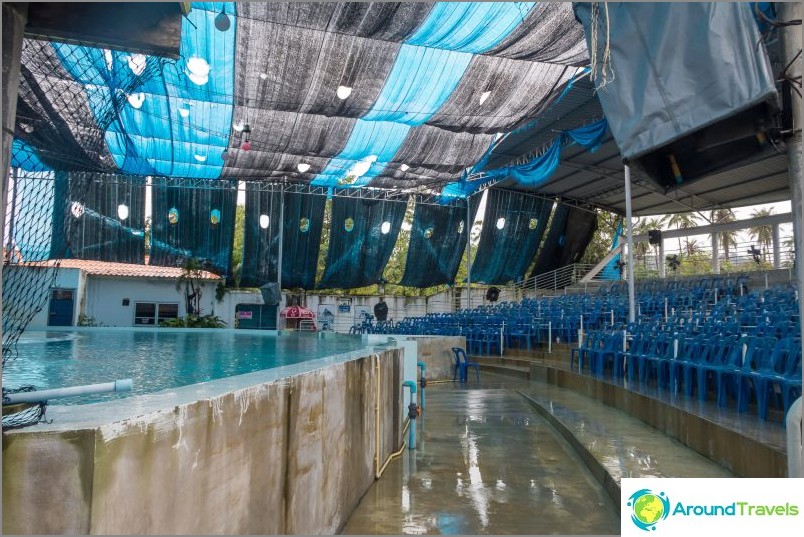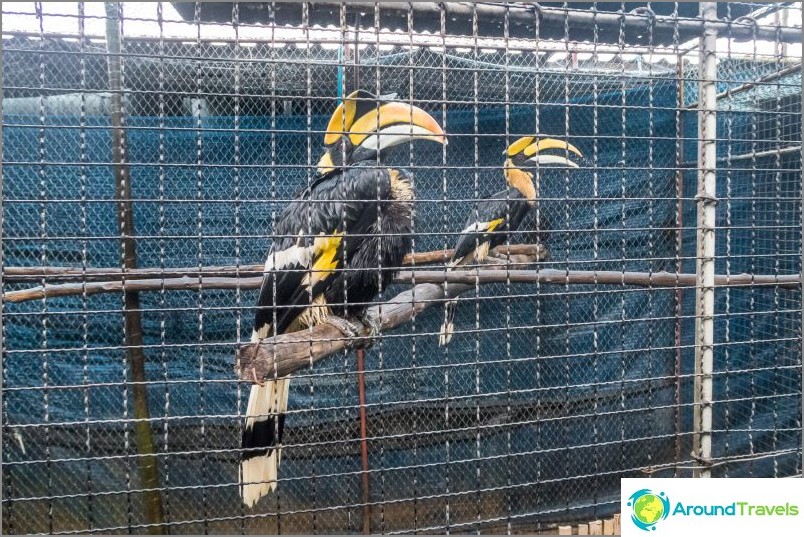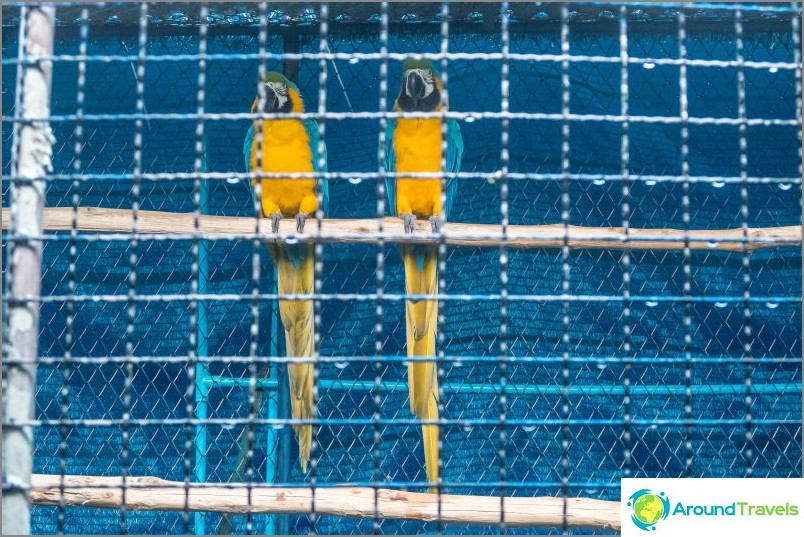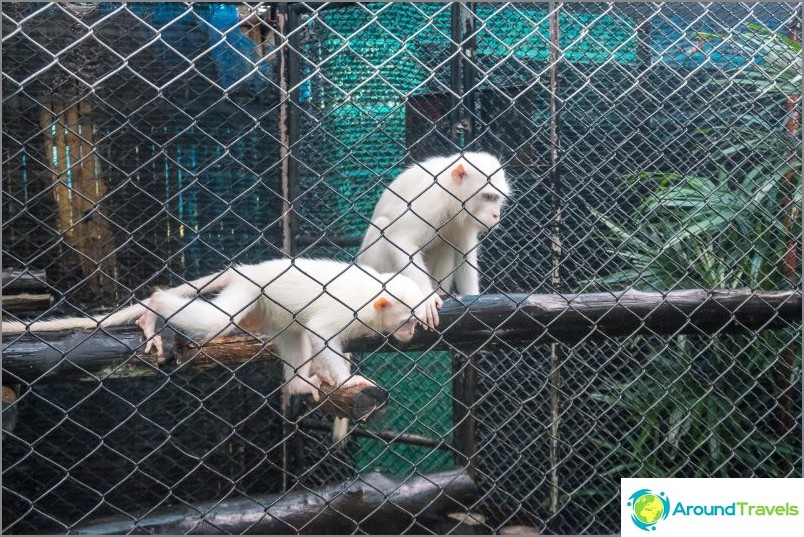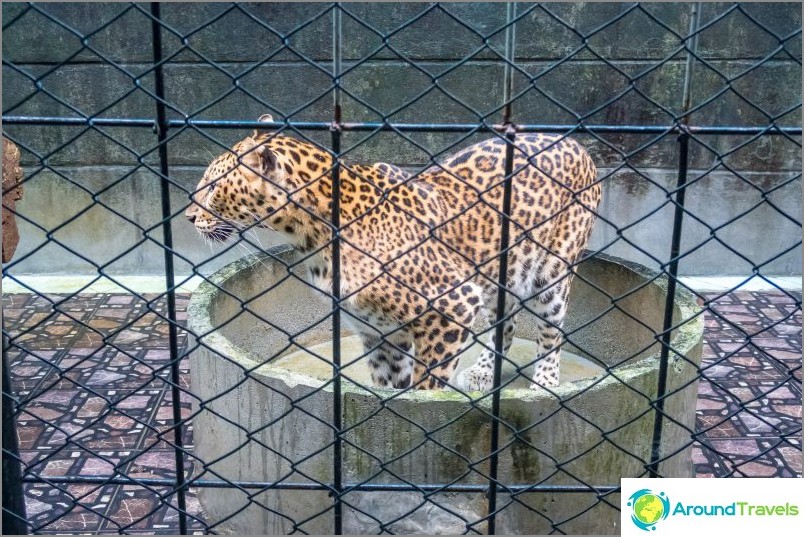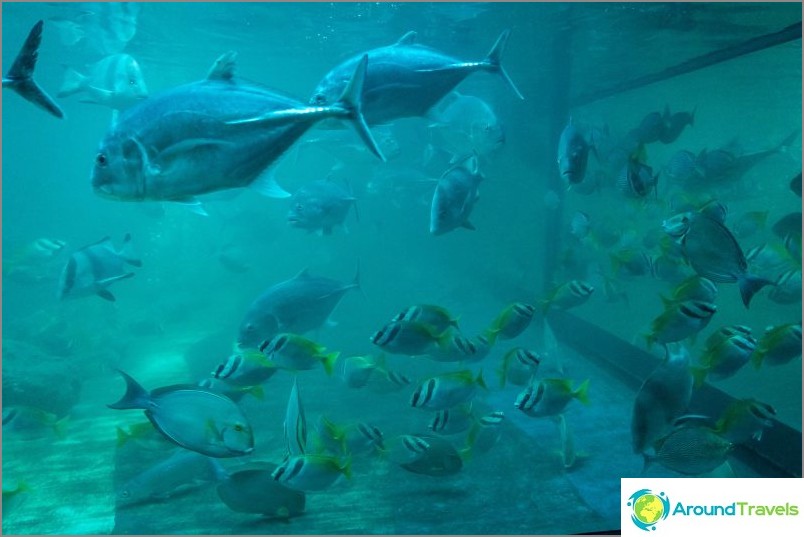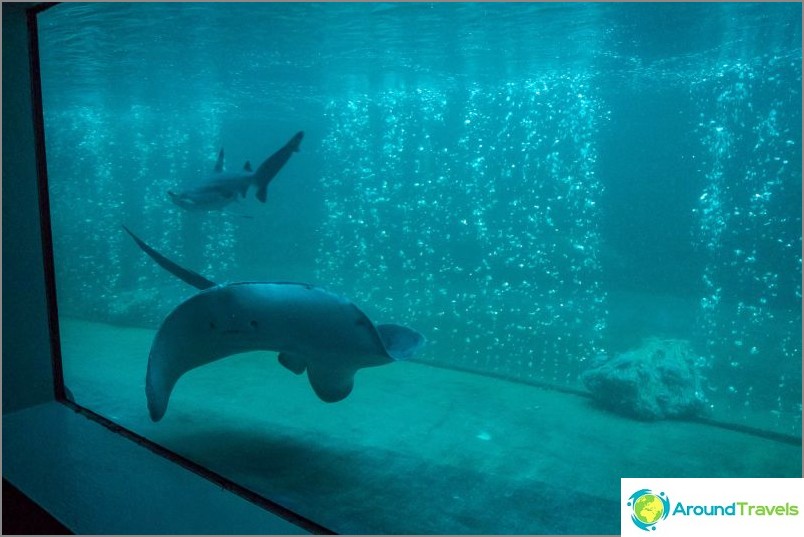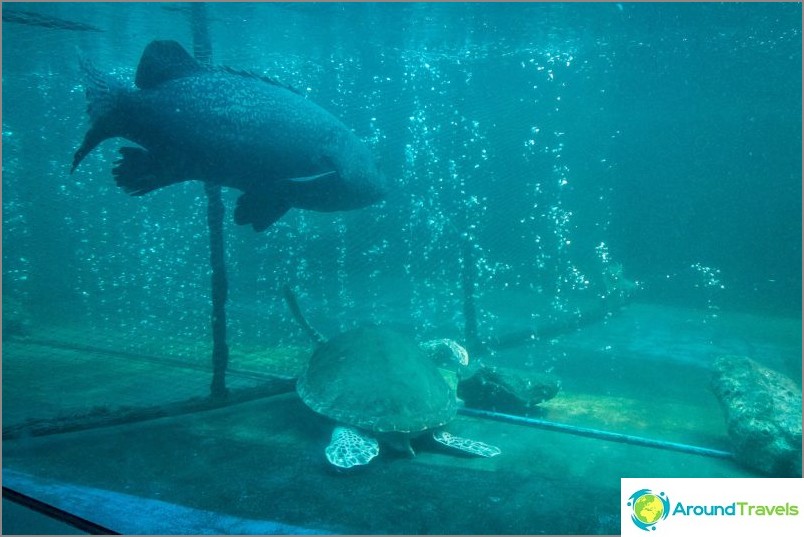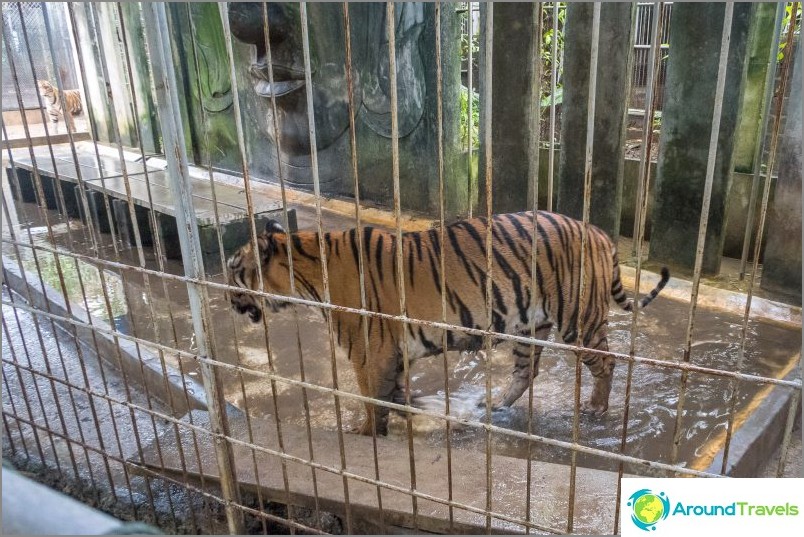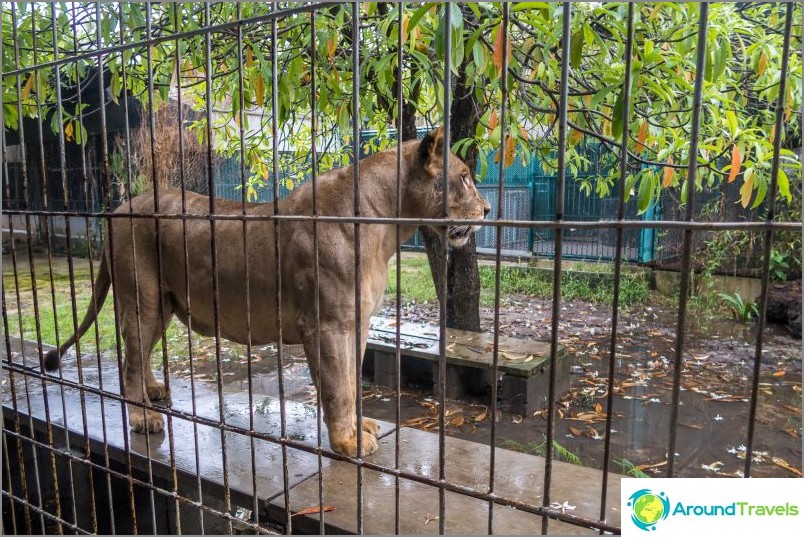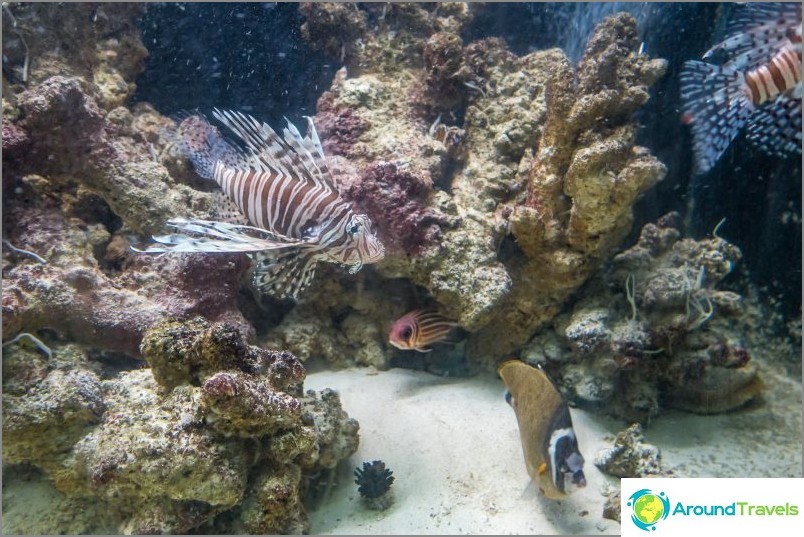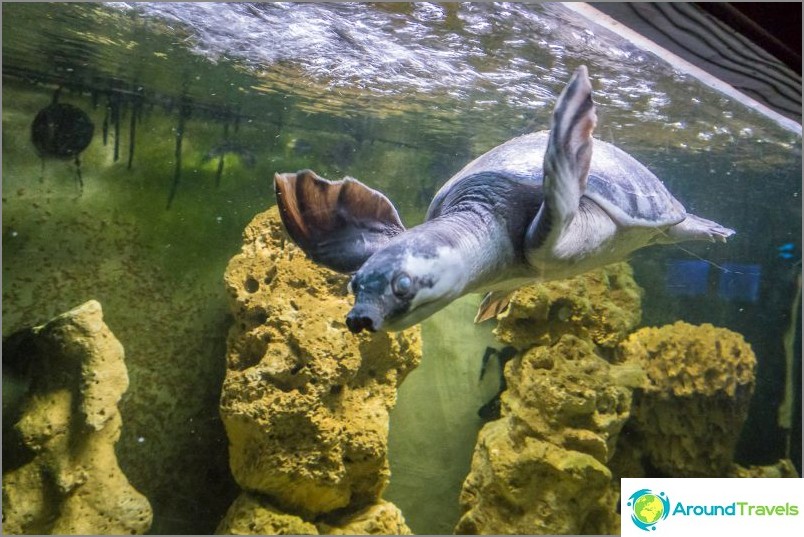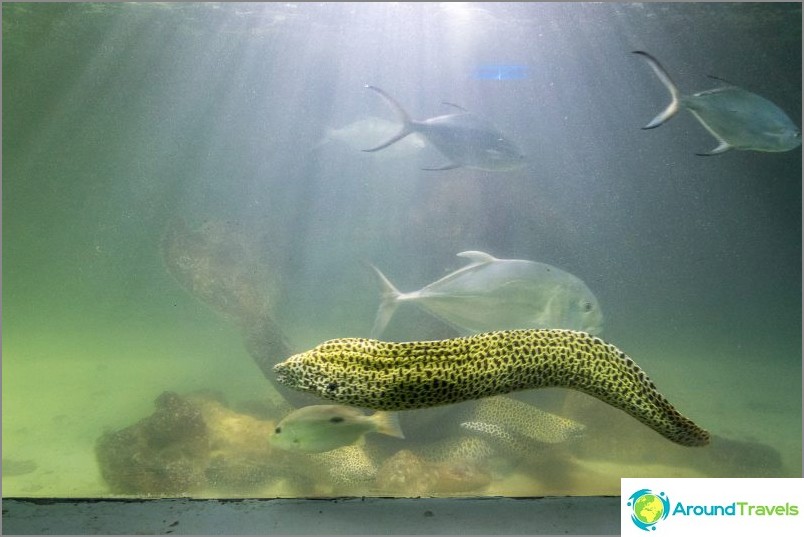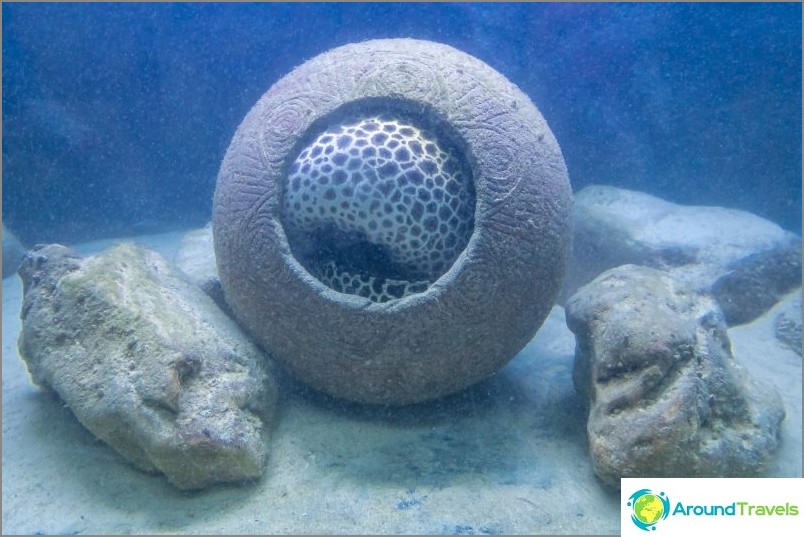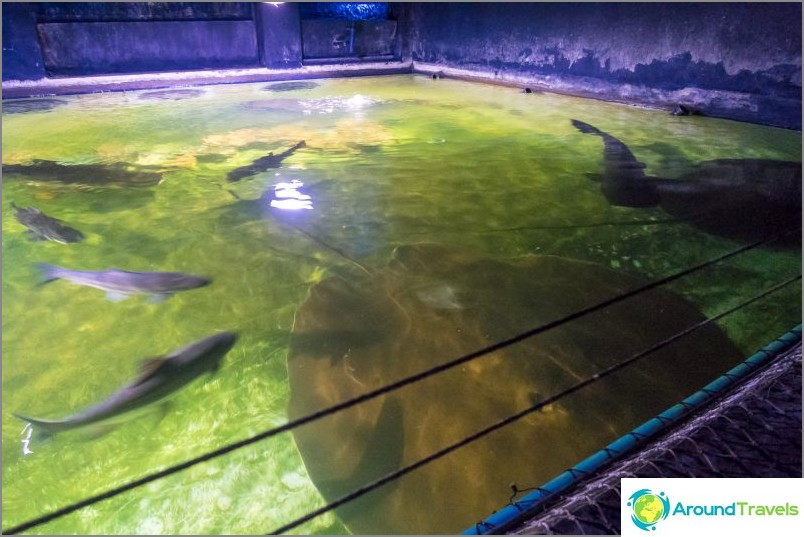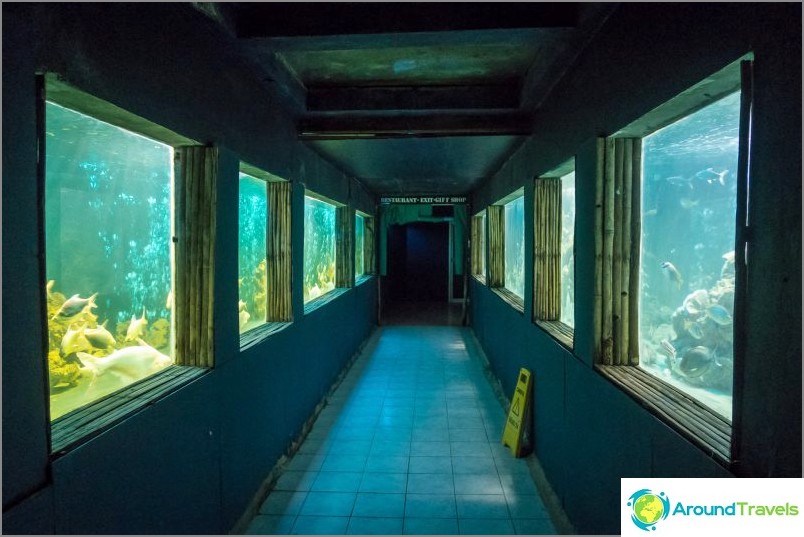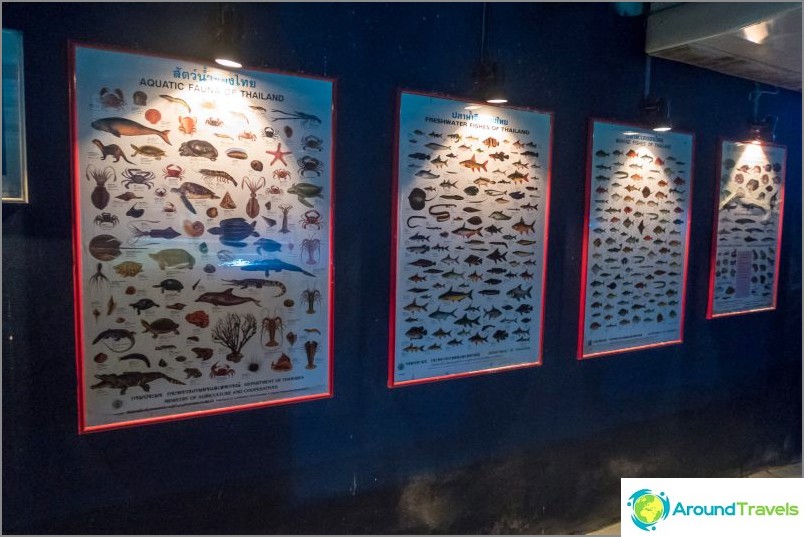 Information to visit
By the way, near there is a resort where you can go topool, plunge after the horrors of animal imprisonment, as stated in the ad at the ticket office. Visiting time from 9:30 to 16:30. Price - 750 baht per adult ticket, children 100-140 cm - 450 baht, children under 100 cm are free. Two shows are shown daily, at 1:30 pm and at 2:30 pm, one with tigers, and one with cats. If you come here, it makes sense to fit in with the show time, otherwise the ticket price is not justified.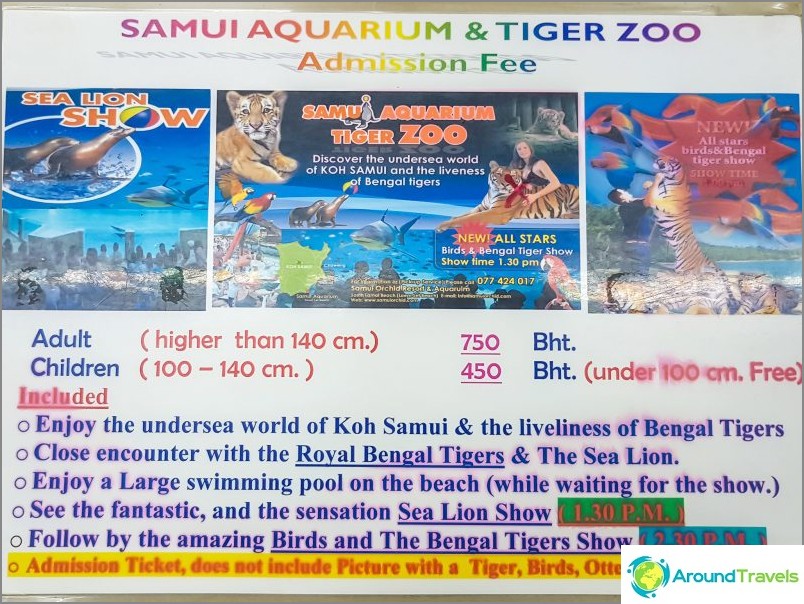 On the map
How to get to see below, the point is indicated on the map, there are no secrets. The place is known, not find it will be very difficult.
Aquarium and Tiger Zoo
Aquarium and Tiger Zoo
A good option to entertain children of different ages, but the price for an entrance ticket is far from humane. Located close to the lively Lamai, so it is easily accessible for independent visits.
Read more about the Zoo.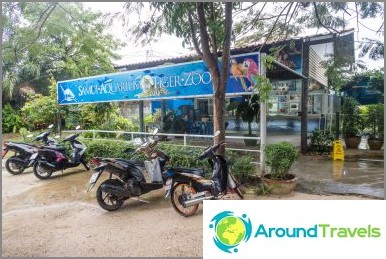 A good option to entertain children of differentage, but the price of admission is far from humane. Located near the lively Lamai, so it is easily accessible for independent visits. Read more about the Zoo.
Life hacking 1 - how to buy a good insurance

Choosing insurance is now unrealistically difficult, so to help all travelers, I compile a rating. To do this, I constantly monitor forums, study insurance contracts and use insurance by myself.

Life hacking 2 - how to find a hotel 20% cheaper

First, choose a hotel on Booking. They have a good offer base, but the prices are NOT the best! The same hotel can often be found 20% cheaper in other systems through the RoomGuru service.

Discount hotels