So I found myself in China, on Hainan Island. I thought that Sochi and Serbia would not run away, and I also wanted to go there in the winter, but while I was doing it, spring had come. Therefore, I decided that it was possible to postpone, especially as Daria needed help, was tired (she left before me). He gathered for a couple of days, said nothing to anyone, and flew to China. Like a surprise like this, just on her birthday was supposed to come. I flew with a transfer to Wuhan (Wuhan) to be cheaper, and on the spot by public transport (taxi-train-rickshaw) traveled. It was possible to take a transfer from the hospital, but it is more expensive, and I really wanted to check whether I would get there or not.
How easy it was to travel compared towhat was before, even without knowing the language (in this case, Chinese)! I looked at the map of the island on Google, saw a railway branch there, which led just in the right direction, I learned the approximate train schedule on the Internet - the route is almost ready. But the plan was based on the idea that the airport in the resort city of Sanya should have Information, where English is spoken. In principle, all the key names could have been tried on the Internet in advance, but I would have doubts about their correctness.
(1 yuan ~ 10 rubles)
The content of the article
Aircraft
Tickets monitored traditionally at Aviaseels andSkyskanner That's really, almost no difference, no matter what anyone says. I also looked at tickets to Serbia from Sochi, that is, not only to China. Well, maybe 200-500 rubles differed, not more. Moreover, I often buy at the agency Onetwotrip, and so in it when going from Aviaseels it was always cheaper a little bit, for 300 rubles somewhere, than when switching from Skyscanner.
Most of all worried about how I willto get on the spot, and so that a second laptop or some battery is not taken away from me. I read passions about strict requirements in terms of the battery and how they are taken away during customs inspection. I had two laptops, because I was carrying Daria, and from the batteries there were 3 pieces for the camera (it seems only two are allowed) and the power bank is quite powerful, but it also seemed to go through the parameters. I flew with a transfer, and if in Moscow, it seems to me, they don't check it too much, then I didn't know how it would be in China. But everything went smoothly and without incident, everyone didn't care for my laptops and batteries. So only in vain worried.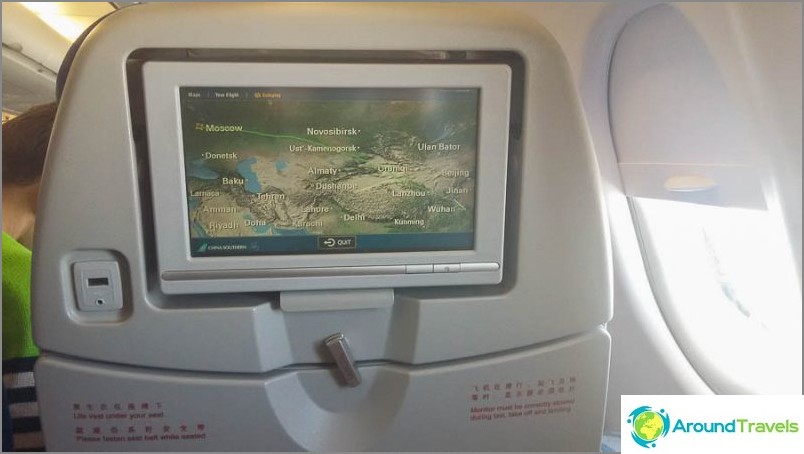 The transplant took only 30 minutes! And this is with moving from one terminal to another (there is actually 5 minutes to walk). And I was afraid not to make it in 2 hours
It is strange that it was not possible to find information about the transit to Wuhan, half of the flights of China Southern fly through it.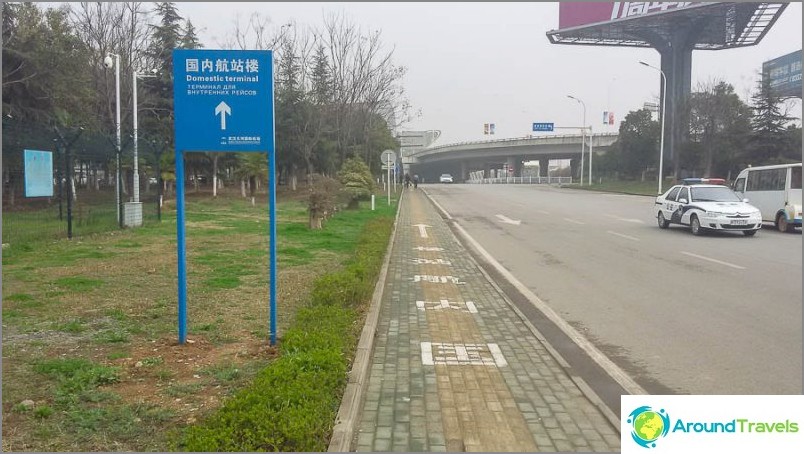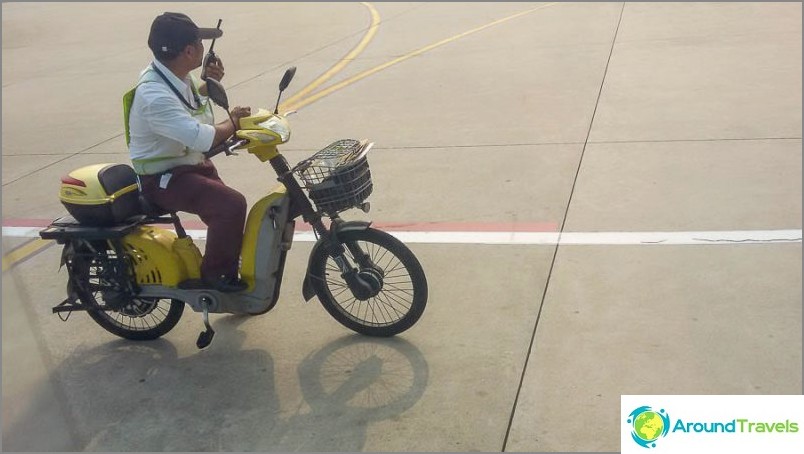 Sanya Airport
The plan was correct, Information was in place andthere I learned the most important thing how to get from the airport to the railway station (taxi or bus), found out the prices for travel, exchanged money there (I did not find any exchangers or ATMs at the airport), and asked me to write the name of the railway station in Chinese.
In general, everything was quite simple when there iswith the right names in Chinese. At the exit from the airport, taxi drivers flew at me, offering to take 100 yuan to the train station "meek", but I carefully looked at it, looked where the entire main crowd was going and realized that there was something like public taxi, with payment by to the counter. Just need to defend a small queue (literally 5-10 minutes). Total, drove for 25 yuan. There is a difference?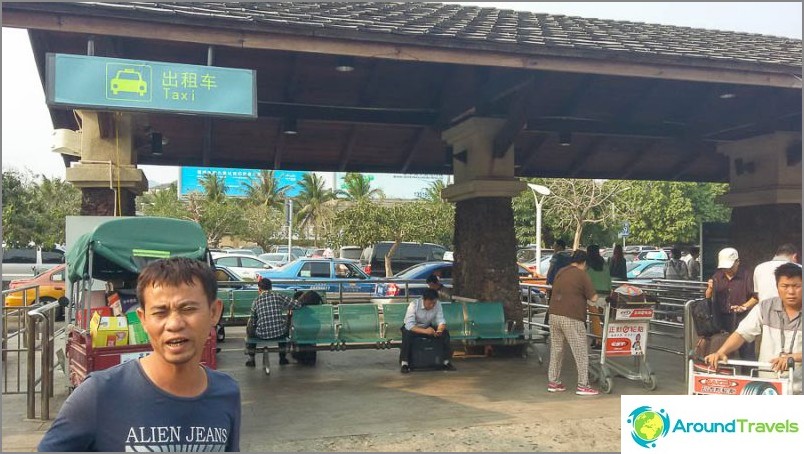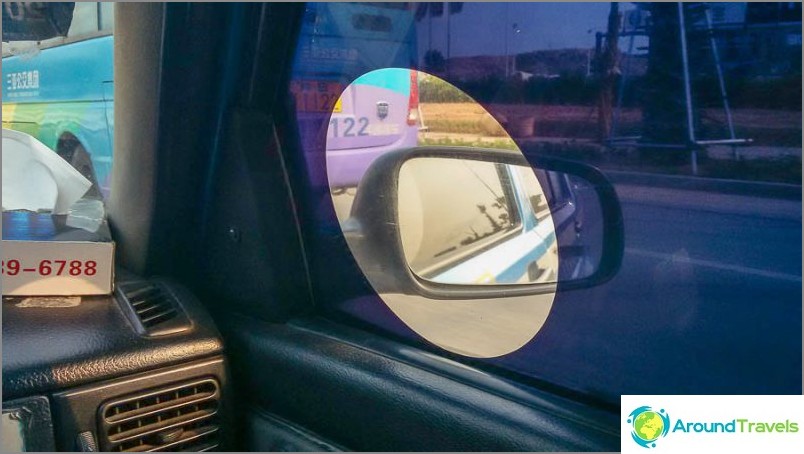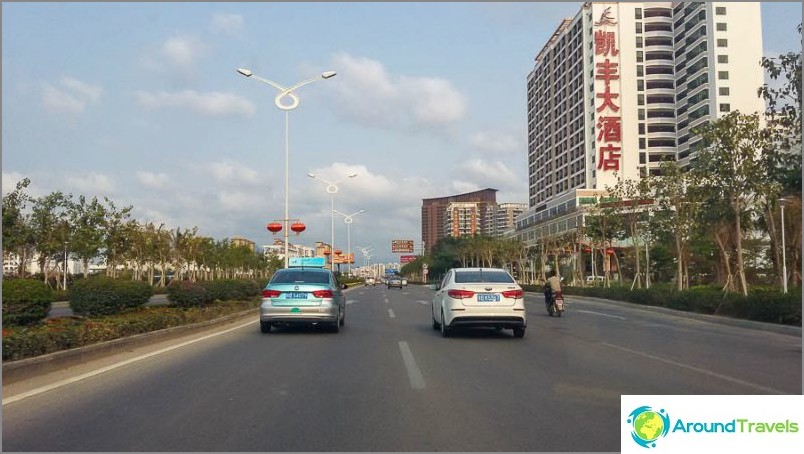 A train
The next stage is to buy a train ticket. At first I poked into ticket vending machines, where there was English (!) And everything would be fine, intuitive control, you can pay with a cache, you can use a card, but the machine requires some kind of ID-card with a bar code, and I only have a Russian passport . I had to go to the cashier in the hope that they would understand me, because the only thing I could say was the name of the city where I went. Surprisingly, the woman at the checkout did not ask anything, showed me on the monitor, where in the intervals between Chinese characters was the departure time, train number, and ticket price 18.5 yuan. It's good that before I tried to buy a ticket in the machine and therefore I knew all this data. I wonder what I would do if I suddenly needed a ticket not for the nearest train, but for the next one, or in general in a day?
By the way, yes, she knew the word passport in English, although at first she tried to ask me for it in Chinese.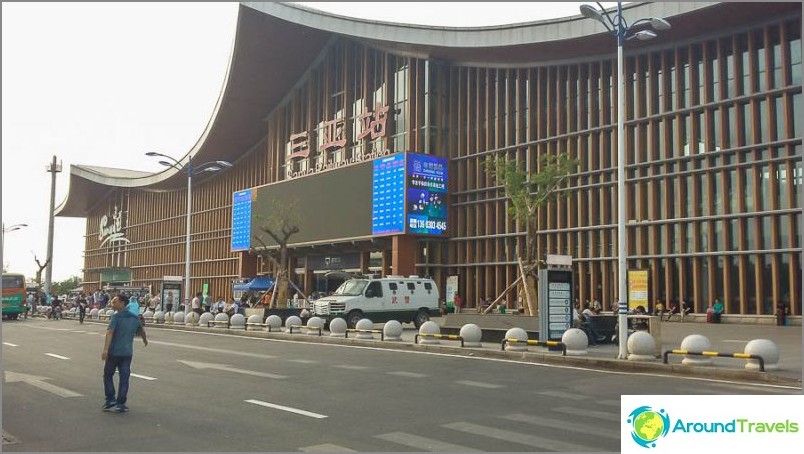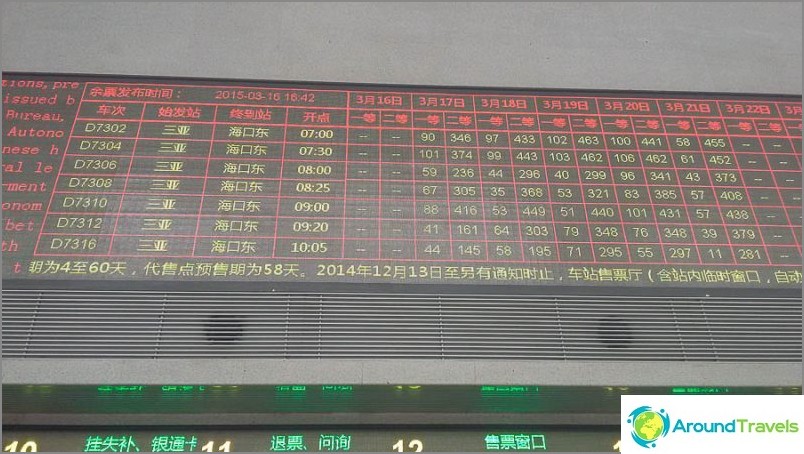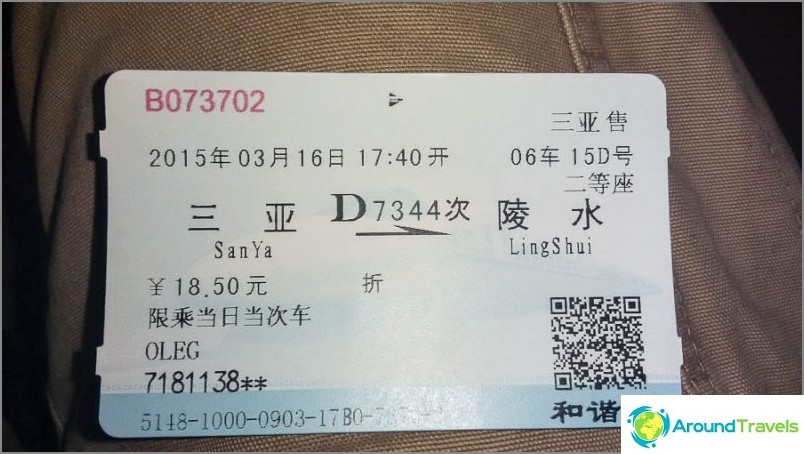 Train awesome! 200 km / h, inside, as in the plane, the cost even with the course is very low. I drove 80 km in 25 minutes and paid 18.5 yuan. Toilets are human, there is free water, only wifi is not.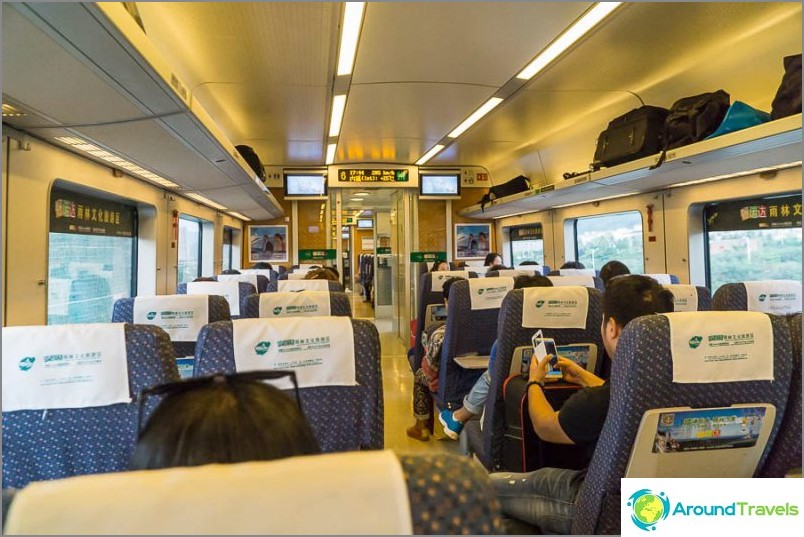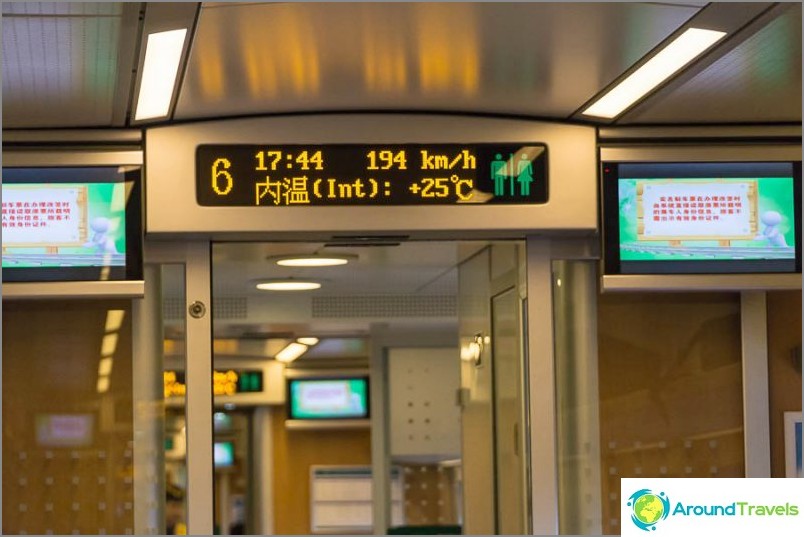 Rickshaw
Well, the last stage is to get from the station tothe city of Ling Shui. On foot there was about an hour, but with a suitcase I decided to take a rickshaw. They just stuck to me when I got off the train. I was excited to offer me a ride for 50 yuan! It is very expensive, and did not agree on anything less, apparently a white guy with a red suitcase can pay as much as they say. In general, it was evening, barely knocked down to 40, although it is really there is 15-20. Next time I will go, try to bargain a little longer, or even better learn the numbers in Chinese, I will look more advanced then.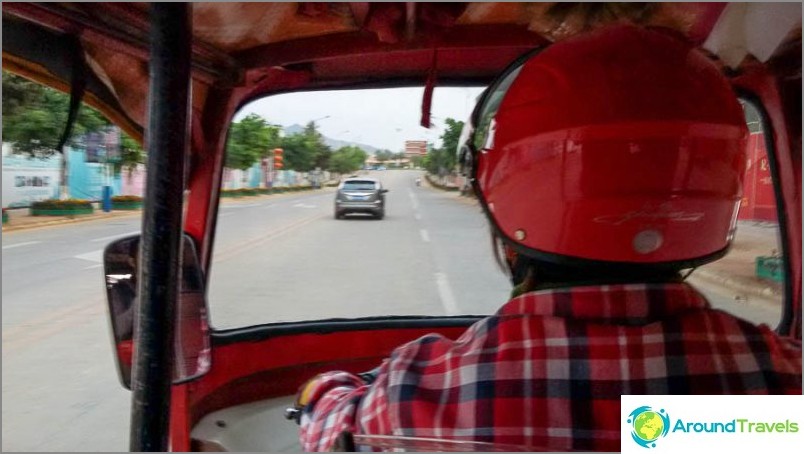 I explained to the rickshaw where I needed, very simply - they threw off a photograph of the hospital brochure, there was a name, and I showed this photo to the driver.
P.S. By the way, in the plane Wuhan-Sanya saw only one European. At the railway station one more. Well, it's so that you understand that it's difficult to deal with Europeans somehow, apparently so there's no point in knowing English. Although, the translators say that in Sanya itself, both Russians and Europeans meet in a decent amount in a season.
P.P.S. I will not sit down to work normally, but soon wait for posts about my first impressions, about our accommodation, about not the resort town of Lingshui and about Chinese food.
Life hacking 1 - how to buy a good insurance

Choosing insurance is now unrealistically difficult, so to help all travelers, I compile a rating. To do this, I constantly monitor forums, study insurance contracts and use insurance by myself.

Life hacking 2 - how to find a hotel 20% cheaper

First, choose a hotel on Booking. They have a good offer base, but the prices are NOT the best! The same hotel can often be found 20% cheaper in other systems through the RoomGuru service.

Discount hotels