Greetings to the readers. Now I am in Krasnaya Polyana, where I met the 4vtae guys, who had influenced our desire to stand back in Thailand in due time. We met with them once all in Bangkok back in 2011. Now here the paths crossed again after so many years, but in the Sochi district. On how Krasnaya Polyana looks like, what beautiful mountain views there are, I will tell you another time, along the way there will be a whole guidebook. Here is a straight European resort ...
And now a little about how I got toKrasnaya Polyana. And I have a couple of questions for you. Literally in a few days I will move from here towards Anapa to take my family. I suppose to go there for about a week, hence two questions: would anyone want to meet along the way and what would you advise to see.
How to get to Krasnaya Polyana
Not everyone is following me in social networks, so I'll duplicate some photos and tell you how I've got it.
I had to leave right after we moved out our apartment in Vityazevo (essentially a townhouse) in the guest house atrehabilitation center. But, first, Egor again fell ill and had to dangle around Anapa to get him tested and do x-rays, so I also put off photographing Vityazevo, Anapa and the bike roll to the air defense balls on the very last day. As a result, he left 2 days later and towards evening.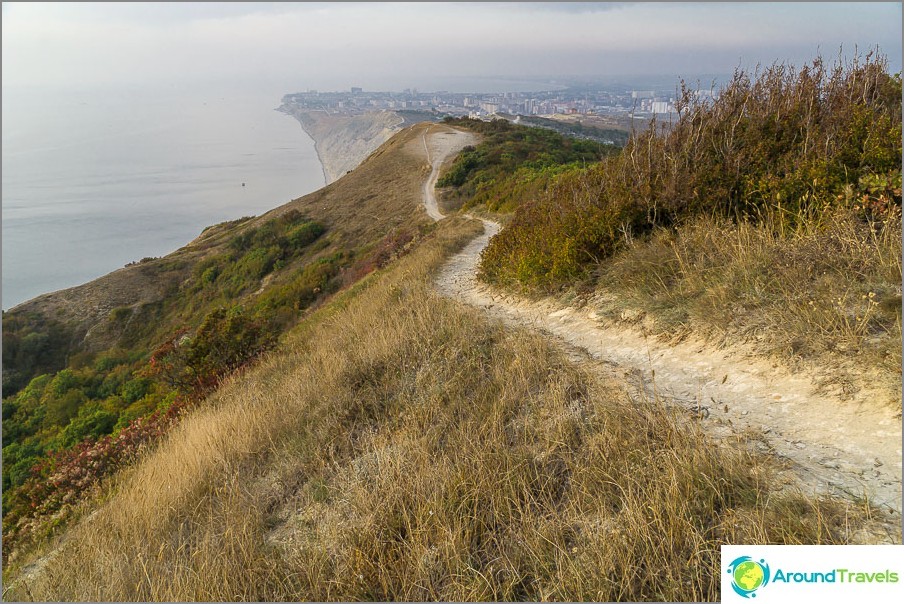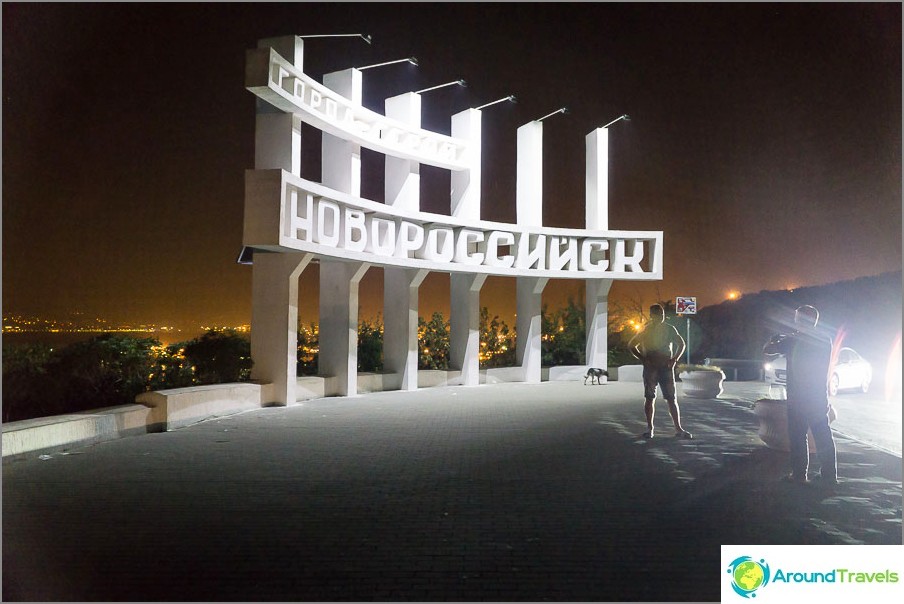 I got to Krinitsa, where I wanted to spend the night onparking right next to the sea. Romance was anticipating. But in the coastal cafe (it was almost one in the morning) the double of Yuriy Shatunov and his fans did not want to settle down. Therefore, forcibly listening to the song "Gray Night" performed by the choir of voices and taking a couple of night photos, I retreated into the depths of Krinitsa, where I spent the night safely in the car.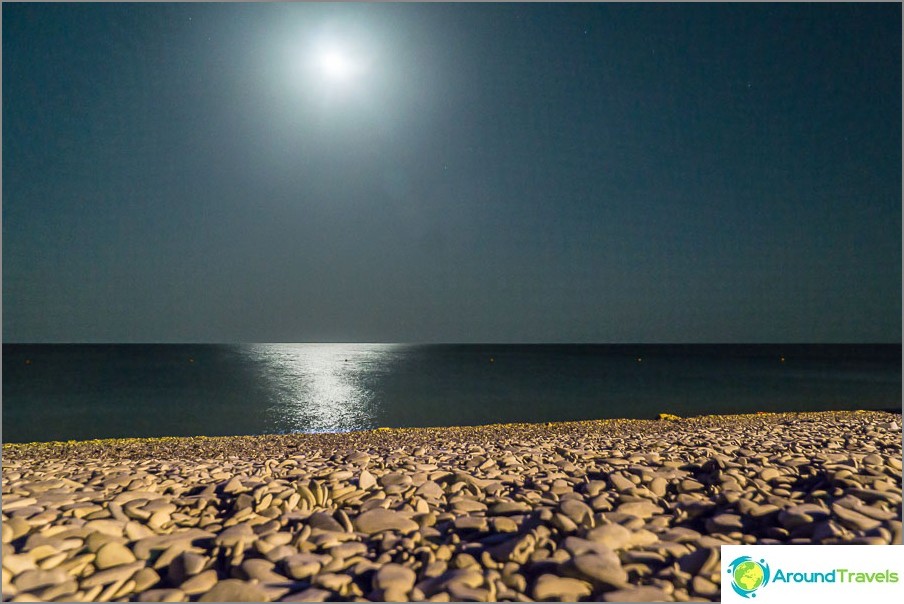 In the morning I got to the beach to drink milk oolong inproud loneliness, seizing halva (temporarily I do not eat anything flour, so only halvah is left from the shop sweet). Fortunately, the tea was prepared in advance in a thermos, however, he managed to turn into a drink.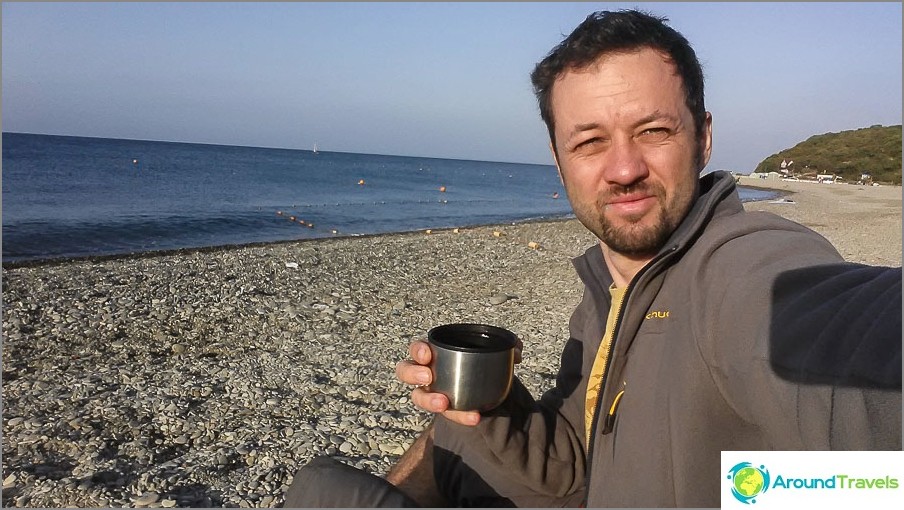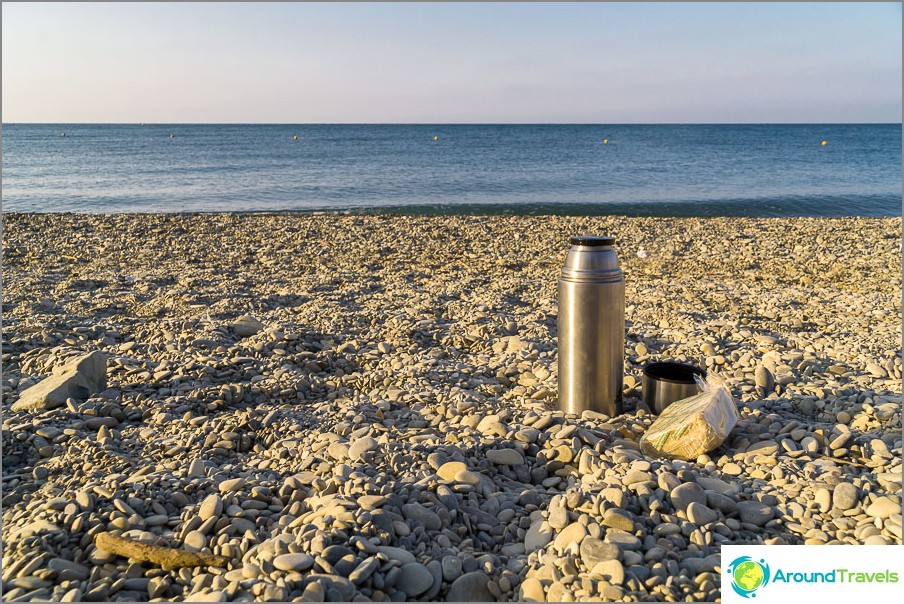 Do you know what thoughts I woke up with? What solo travel, but by car - is the height of the lung! Now I understand how easy it is to travel without children, maybe that's why I stopped reading other blogs of solo travelers are not inspiring. Well, really. Going to yourself, going, anywhere fell to sleep, when you want to get up, eat anything along the way, no schedules, modes, and other things.
The way to Krasnaya Polyana from Krynytsia took about 6hours, the average speed of 40-50 km / h. After Tuapse, the serpentines were loaded, well, that was driving, otherwise I would have vomited. It seems to be quite close by mileage, and the usual time of the journey should be multiplied by 2-3. But the road is brightened up by views, at first low mountains on one side and the sea on the other, and then the real Caucasus (closer to Krasnaya Polyana).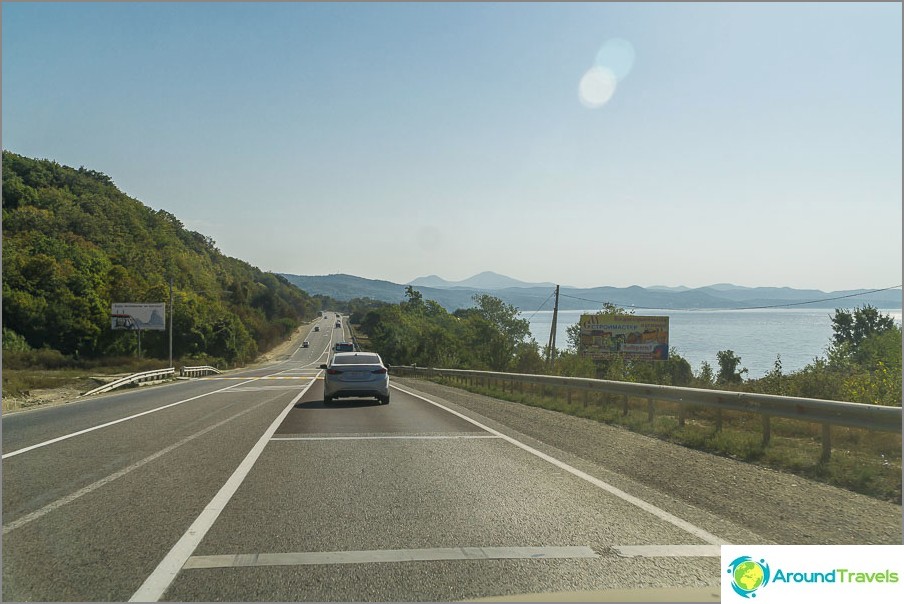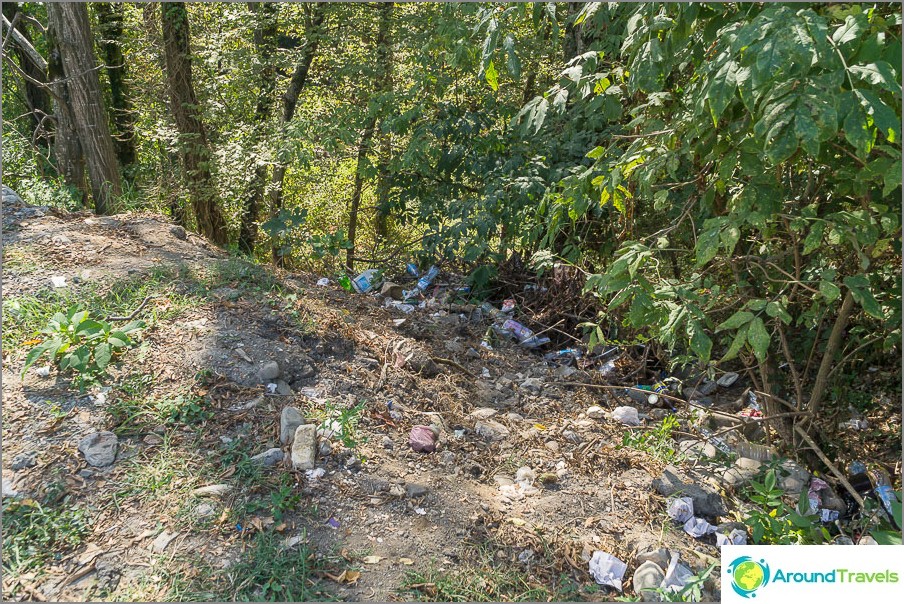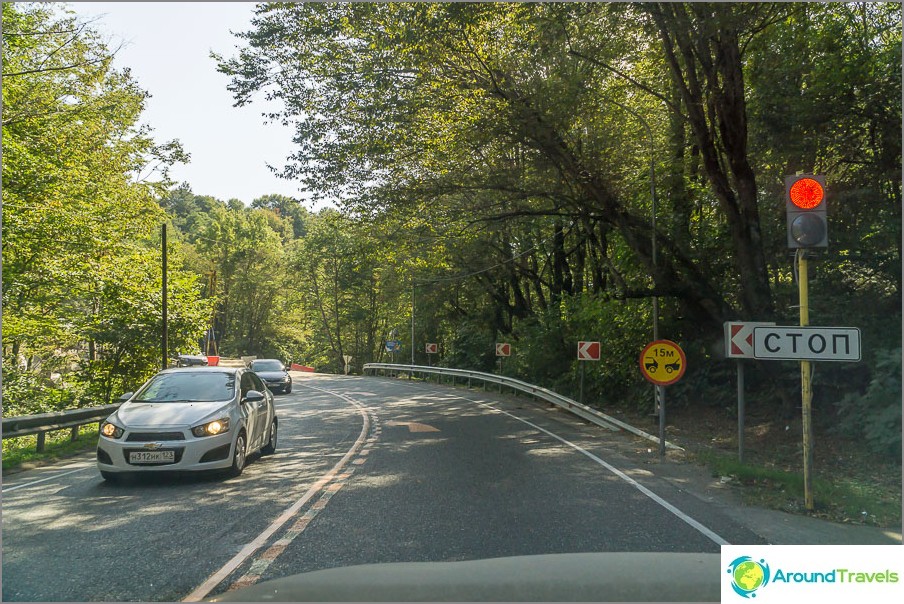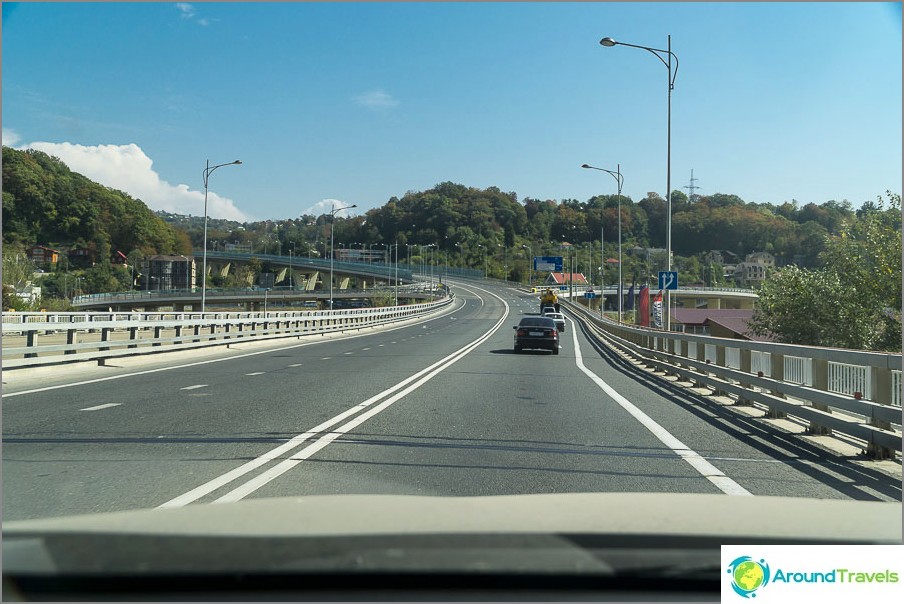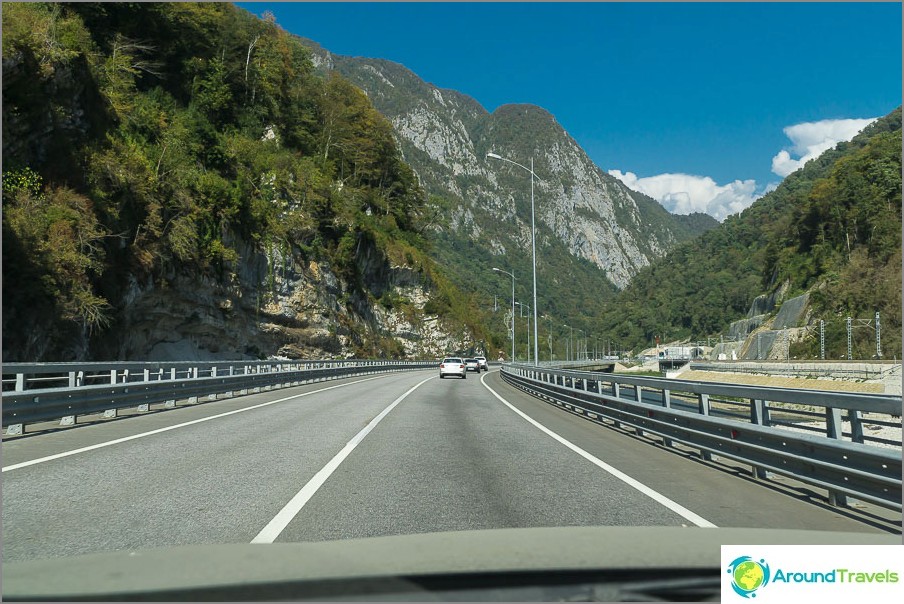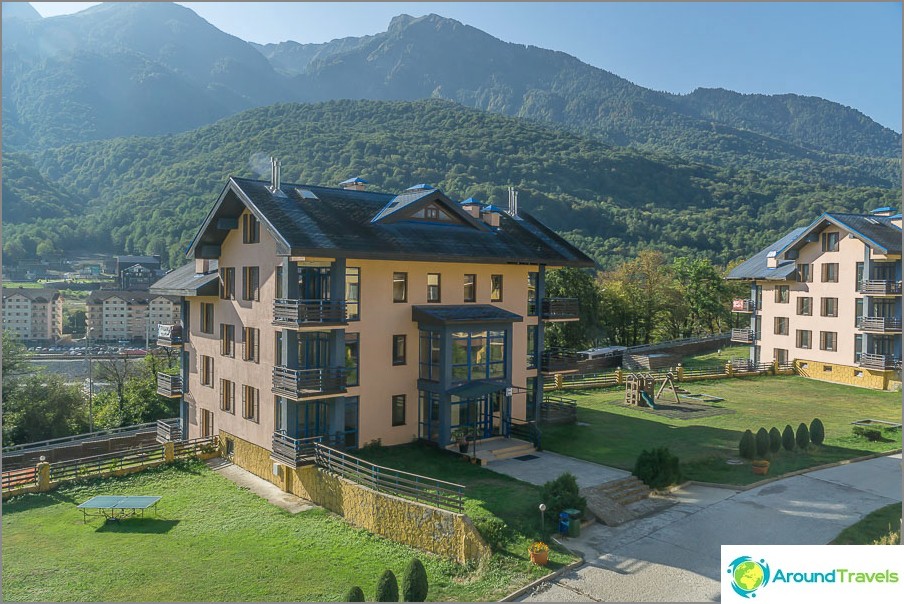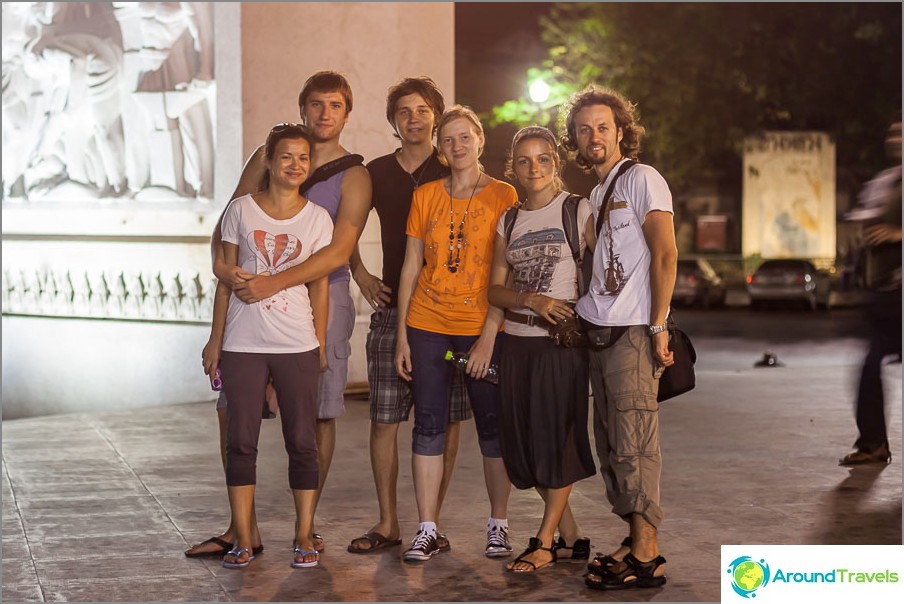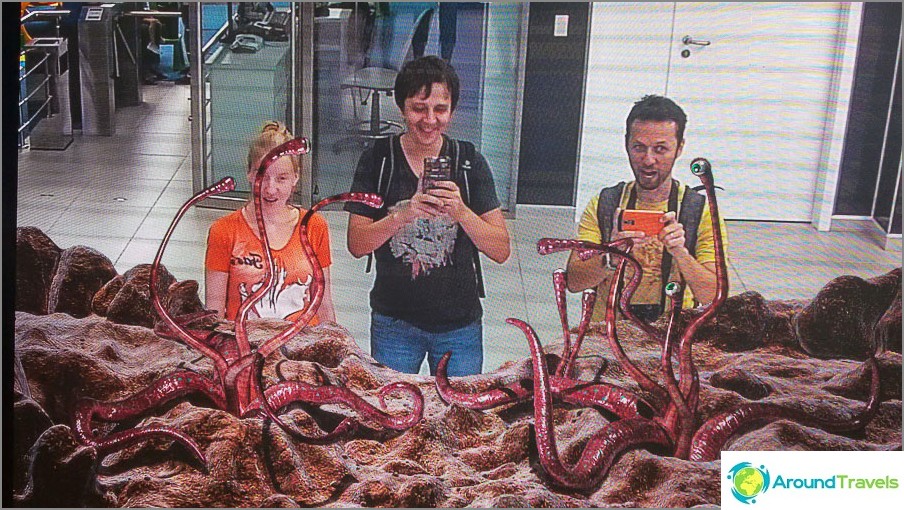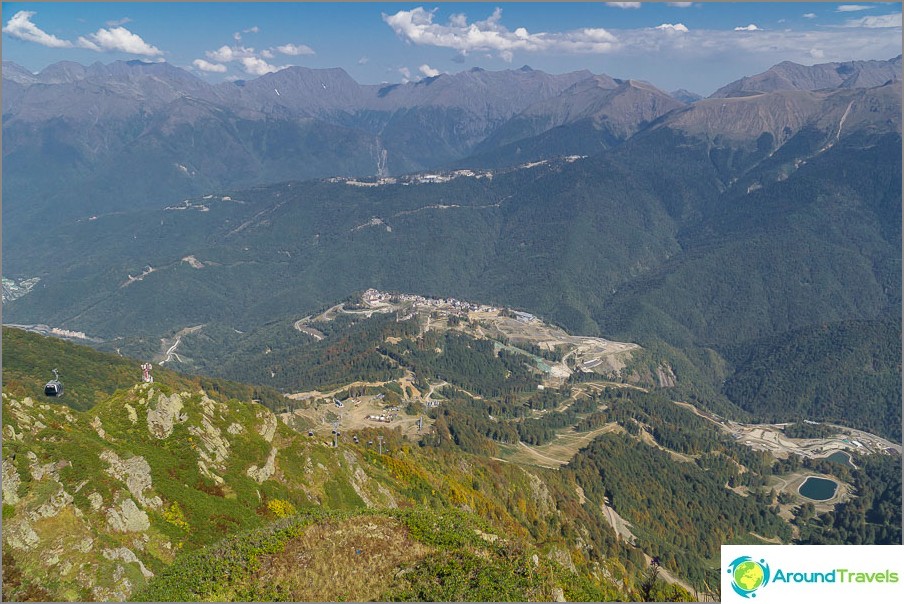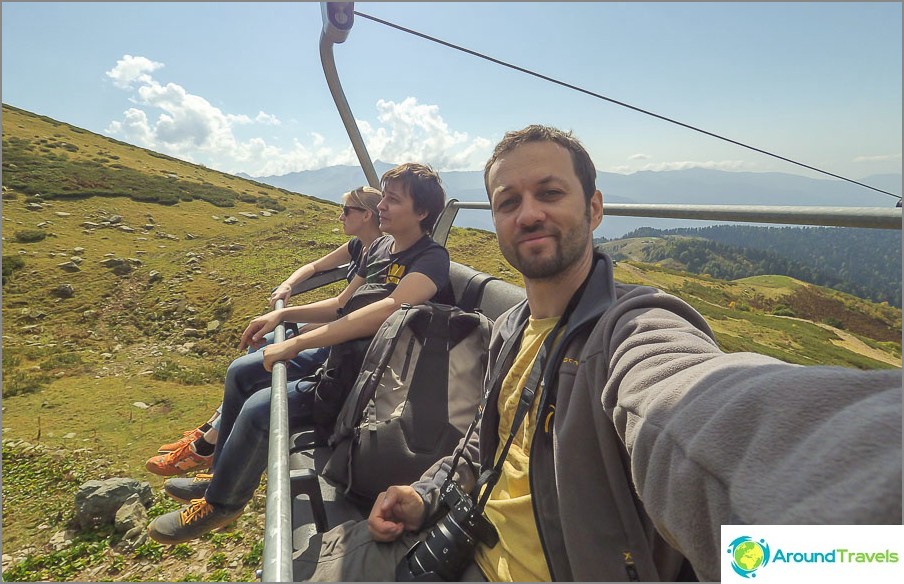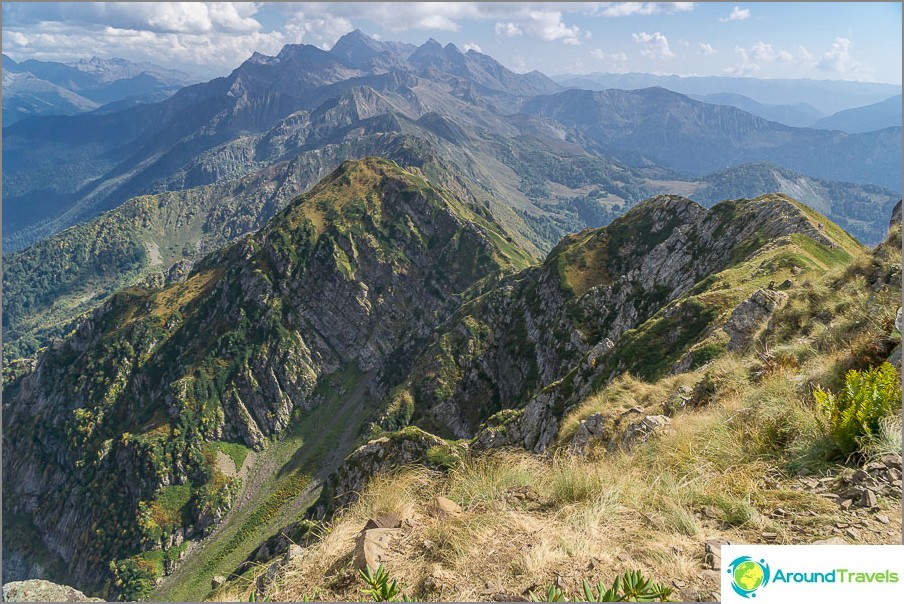 My return route
While I have a very small plan, I will move along the coast with stops. Planned to walk around Sochi and visit arboretumgo to 33 waterfalls, on Volkonsky dolmen. In these places already, but very long ago and withoutcamera, so we must again, then posts to write. I also think to go to the Agur waterfalls in the Khosta region (maybe to the Akhun mountain), to the Plesetsk waterfalls in the Gelendzhik region, to visit the campsite guys Pine Paradise in Arkhipo-Osipovka, to see how and what they have changed, and to the military museum in Temryuk.
I would be glad to company and advice, what else is worth a look along the way.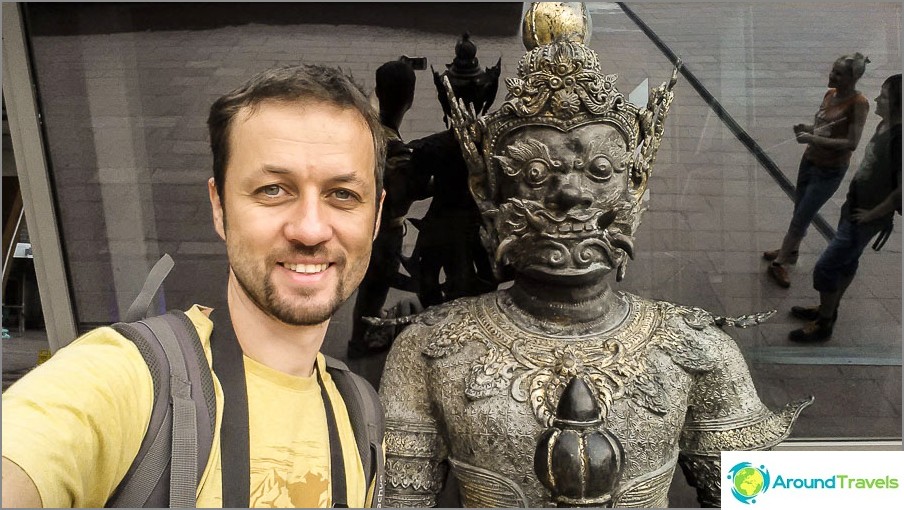 P.S. In social networks, I joked that I flew to Thailand, but in fact the picture was taken in Krasnaya Polyana. Now while I need to deal with the Russian direction, in connection with the crisis this is more relevant. Today, instead of celebrating the DR, I worked all day. Here I am strange! ))