Well, finally, we bought our car for ourselves, less than two months
The truth is not the one that was planned. Initially, we wanted a large, roomy car, and even a four-wheel drive, to sometimes get out into the countryside with a tent. And I began to drive this car to watch. Since finance was not very much, it turned out to be a 10-year-old American woman with a 3-liter engine and a bunch of horses (Ford Escape). And then began the torment in the form of a struggle of principles and desires. Looking ahead, I will say that the principles still won.
How many can remember, I always had bad luck withcars, straight karma some kind. My first Opel was with interrupted numbers, and was sold with the indicated problem cheaper and a few days after purchase. Niva, bought for trips in the fields searching for land, struck by its passability, but was falling apartbecause of their age. Kia Sportage was bought from trusted friends, but out of stupidity, I caught a wedge on the engine. The latest in this epic was the new Kia Ceed from the salon, to avoid any problems on the technical side, but I did not realize that they would fire me in six months and I would not be able to repay the loan (I decided not get another job and start a blogand the car sold).
I do not know how anyone, but then I concluded thatit is necessary to live according to the possibilities, not according to the needs, and also that any purchases should be made with a cold heart. A little later, when I began to analyze everything and experiment with life, I realized that it was wrong to want a thing, some kind of clouding occurred and you could buy something that was completely unnecessary. I remember once I wrote that I had no emotions when shopping, but the car was an exception. I honestly can admit to myself that I lust for him, and this is as if unworthy of a person or something. Immediately I recall a character from the Lord of the Rings, who could not get enough of his ring, saying "my darling". And with cars, I just had this situation, and it still happens. I am explaining to myself by truth and by crook why I need an SUV, or some other car that is not quite within my means, trying in every possible way to adjust the budget to the detriment of the rest, to take a loan or borrow. Apparently my brain is well washed in this regard, like a loader with an iPhone. I remember that in Thailand this feeling completely disappeared, but immediately returned upon returning to Moscow. In the course of the atmosphere here, because in the capital, the car - this is the status and attitude of other people to themselves, and shaking for them as a living person - are ready to kill because of scratches.
For two months I struggled with myself, and although there weresuitable options, but I did not dare to buy a similar car, something held, perhaps an understanding of what I wrote about in the previous paragraph. Well, the consumption of 16 liters in the city, of course, I was embarrassed, somehow it was wrong, that she would eat so much, especially when I'll be alone in it. As a result, it was decided to take the car, which, firstly, functionally performs everything that is needed at the moment, secondly, it is bought not with the last money, and, thirdly, it does not desire at all. At least once it was necessary to try to do everything not as always, so I hope this time the troubles will pass me by
Moreover, he bought it from a friend, he took care of it. And sometime later, after I get rid of obsessive desires, I may change my car.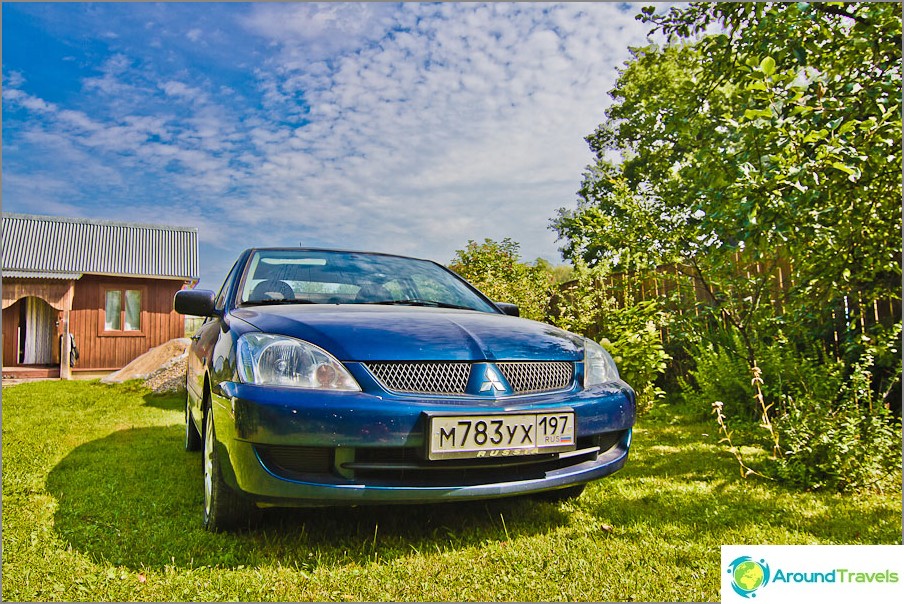 P.S. Perhaps someone will consider such reflections my next anti-consumer pen, well, here I am
P.P.S. Hooray!!! I went to the Crimea on a hike, so I can respond to comments on articles being issued (pre-planned) only upon return
Life hacking 1 - how to buy a good insurance

Choosing insurance is now unrealistically difficult, so to help all travelers, I compile a rating. To do this, I constantly monitor forums, study insurance contracts and use insurance by myself.

Life hacking 2 - how to find a hotel 20% cheaper

First, choose a hotel on Booking. They have a good offer base, but the prices are NOT the best! The same hotel can often be found 20% cheaper in other systems through the RoomGuru service.

Discount hotels