We were asked to tell us how we now live in Thailand and what we do. In short, it seems there is nothing special to tell - continuous life, only bathing in the sea was added
In general, something is somehow easier compared toMoscow is gone. Although we left there at the beginning of autumn, and even from mom, who helped us in every way, so we compare not with dank and gray Moscow, but with summer, which is not at all the same. From the winter would come, the contrast would be more noticeable. Well, I will try to describe a little our everyday life on Samui. The post is not informational, but about life ...
The content of the article
Thought it would be easier
Not to say that we initially counted onThailand, as a panacea, but still thought it would be a little easier than in Moscow. Perhaps this was an illusion, but maybe it's just that I have enough nuances here, I don't know. What did we get good:
- We stopped cooking because we are sitting on fruit and Thai food from a cafe (Yegor is cooking, of course).
- Cleaning the house is minimal: swept the pier, but washed the dishes. Plus once a week a cleaning lady comes.
- No need to warm Egor on the street, it took us a decent time.
- Egor is all day in the fresh air, because the doors and windows are open. Especially to walk with him now is not necessary. Instead of a walk now trips / walks to the sea.
- On the street, everyone is benevolent, they lisp with Yegor, rather than sway. Well, the sun is uplifting.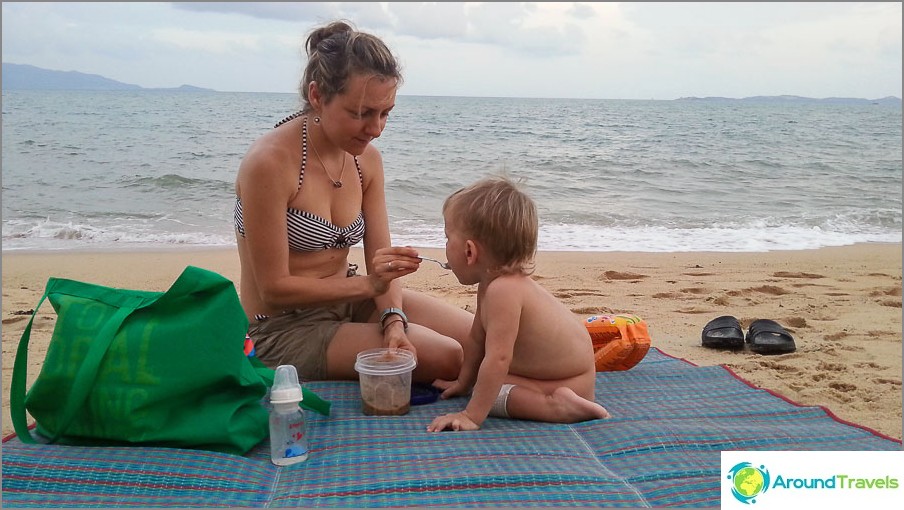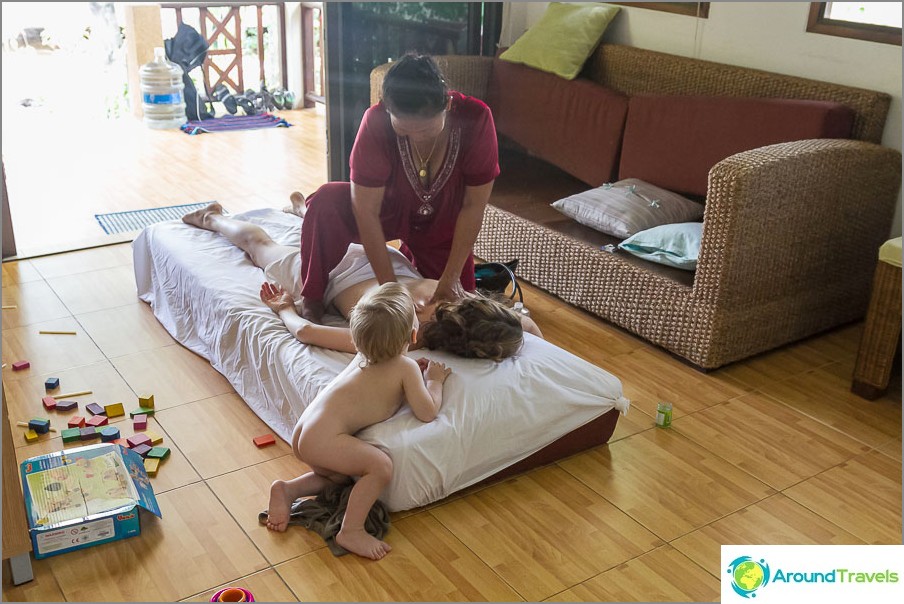 I write something thesis again, although this is not information. It is necessary, probably, to Darya to write such posts, it will be emotionally confused, but not so dry.
From the bad, I don't even know what to list. Basically, this is one point - the soul is not calm, that we don't deal with Egor properly, then sleep is bad, so we sleep, we eat badly, that one feeding takes two hours, then teeth are cut. In the end, it just does not work, then there is not enough time. Yes, fatigue accumulated over almost two years makes itself felt. But there are no such hopeless days when you want to shoot yourself
Still not very comfortable things - housing is not herevery much under Yegor's sharpened, we are accustomed in his apartment not to track him at all, what he does, because all the dangers are minimized, and then the eye and the eye is needed - and it can climb somewhere, or on the tile will be crushed on level ground.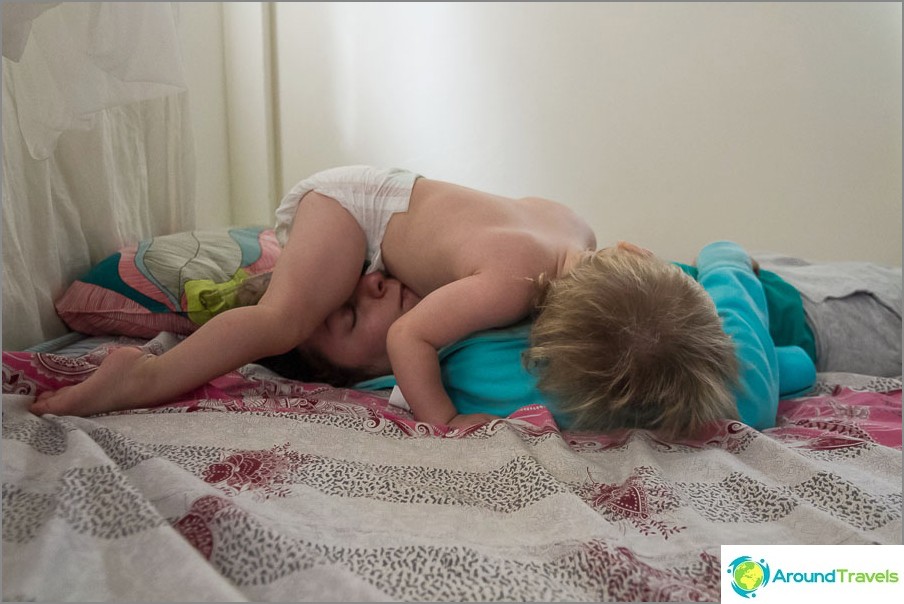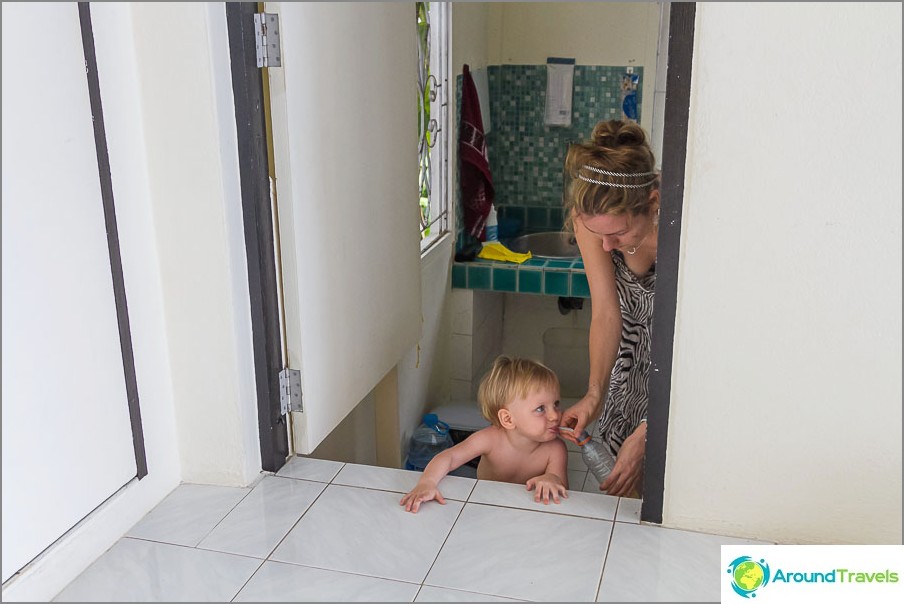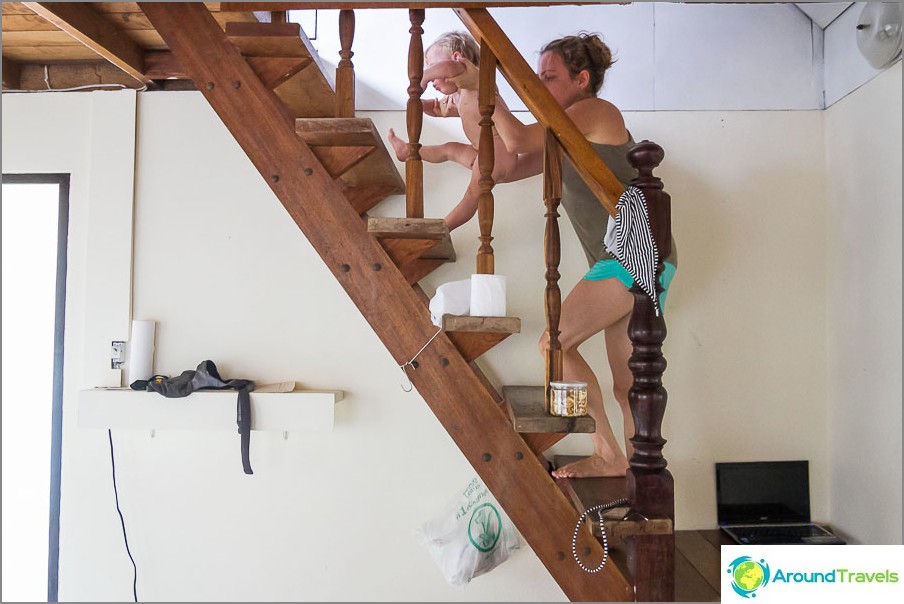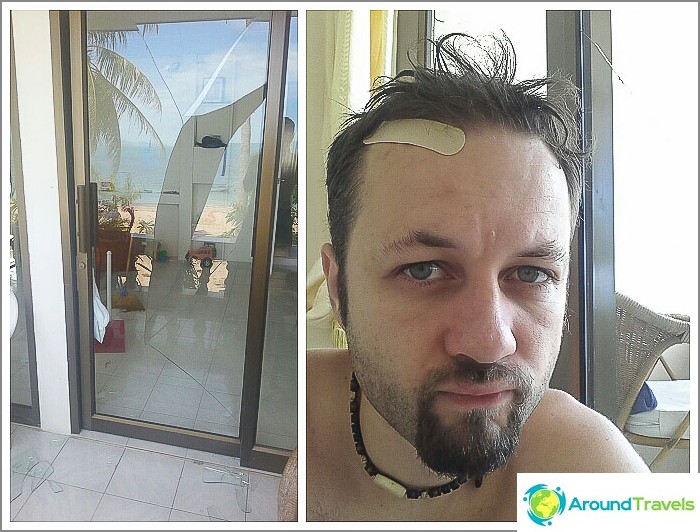 On this visit, we often find ourselves thinkingthat we want our own home, a base where we would settle down and live permanently, and travel only occasionally and for a short time. Because it became quite difficult to drive with Egor, there is no buzz, only torment. Ideally, you need to live in one place, even without moving from one house to another. Then there will be no need to disassemble / assemble things, no need to look for new cafes and shops around each time, and most importantly, it will be possible to buy all kinds of things into the house and arrange it taking into account our features. Tritely, the floor should be covered up with something softer, but you won't do it every 1-2 months, it's expensive.
Base wanted where summer is all year round (no lower than+10), the sea is ocean accessible by car and a good center / teacher for practicing side by side. In December we will go to Bangkok for 1-2 months at the Special Needs Center, and finally we will make our conclusion regarding Thailand in terms of training. Many people here asked what the center was. I clarify, this is not related to treatment, it is a place where they deal with special children. Then I will tell you everything, I think that this experience will be interesting for parents of special children, if, of course, it turns out to be positive. Well, then, either again at sea (Samui, Krabi?), Or somewhere else, it's too early to think.
Our life
Days are like one another, as in Moscow, only the entourage of the other
In the morning we go to the sea every day, or Daria and Egor, and I work as a sitter, or I am with Egor, if the night was treshovaya, then Daria sleeps. When we lived in our the first house on the shore, it was very convenient - you leave the house and immediatelyon the shore. Usually we walked in the direction of a couple of hundred meters to the village of our friends. There they have a large tree on the beach, creating a shadow, under which many frolicking children and their parents gather. Funny company
And some days, there appeared a very tasty magic hand made cake and we were dropped into pieces.
In second house we moved quite recently and have not yet enteredrhythm. While driving by car to the beach all together. Although I expect that Daria will walk to the sea, then 10-15 minutes to go. By the way, if you come to Samui and are looking for accommodation, you can personally see what we have compiled catalog of houses on Samuiwhere more than 80 houses with a map and a photo. Housing for a short period while looking for a house, you can zabukat through RoomGuru, it's just a mega-service, you can immediately see in which booking system (Booking, Agoda, Hotels, etc.) the hotel you need is cheaper. And we have our detailed review. best hotels in samui.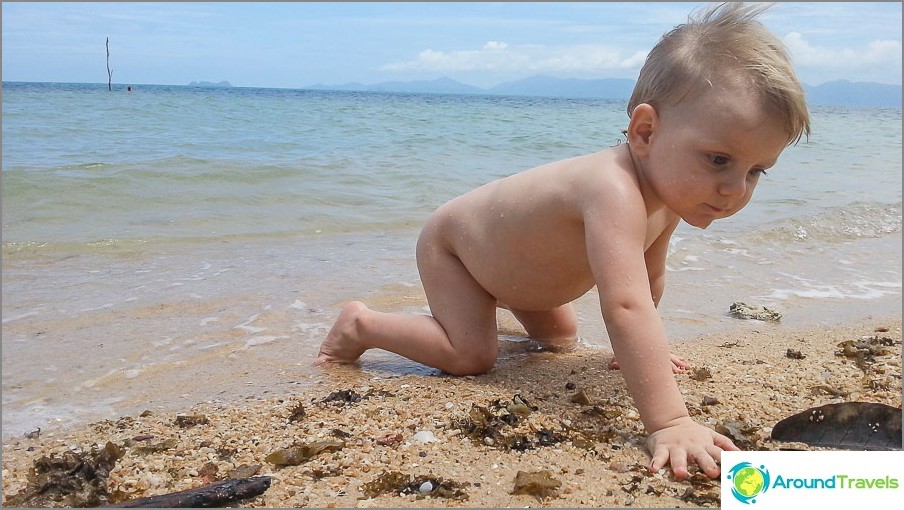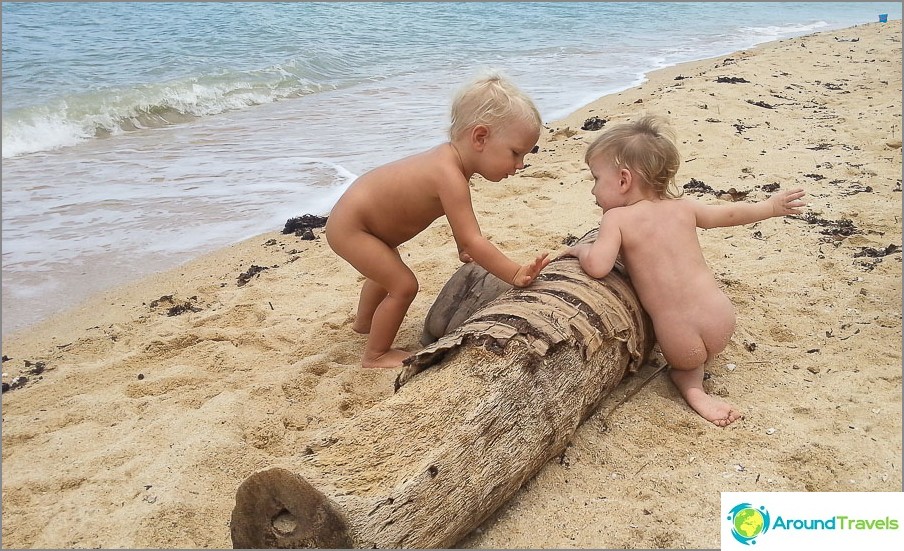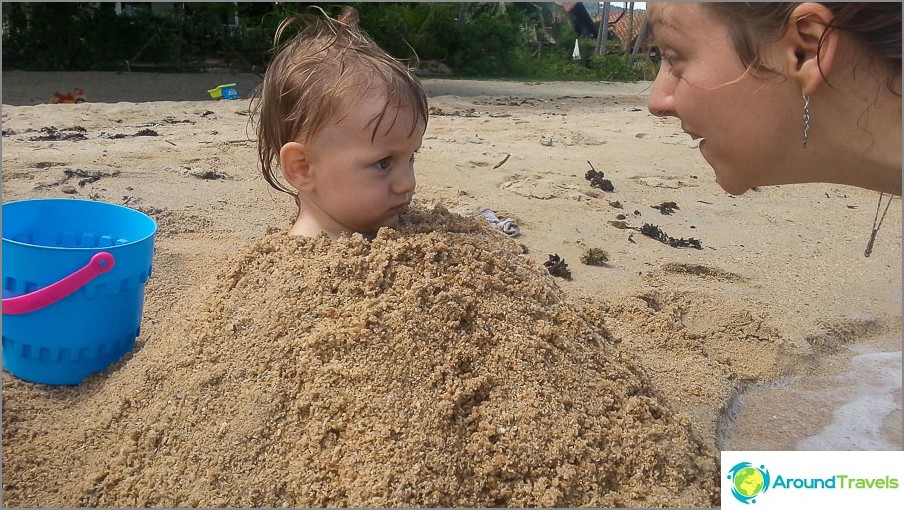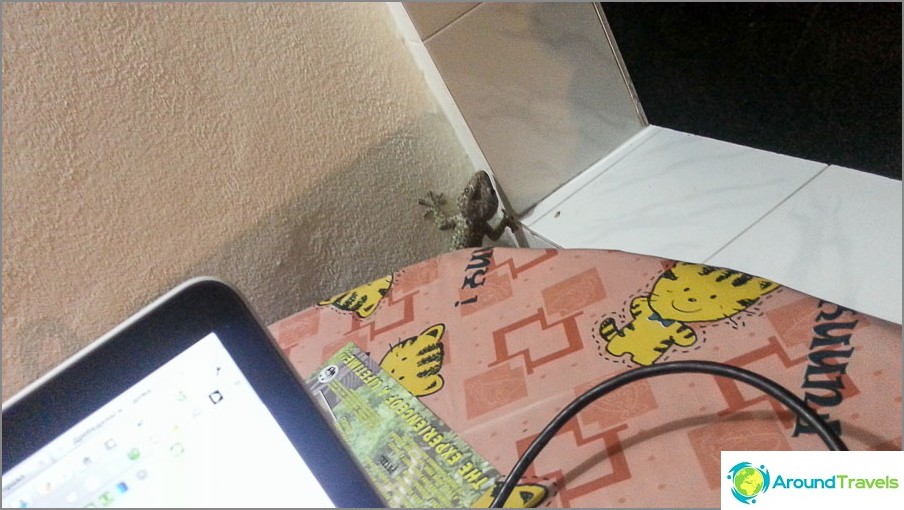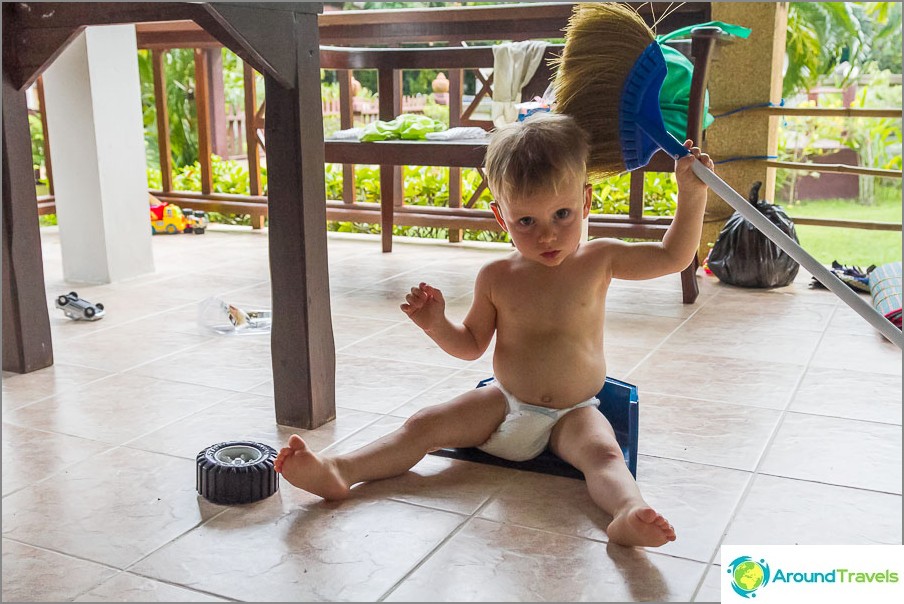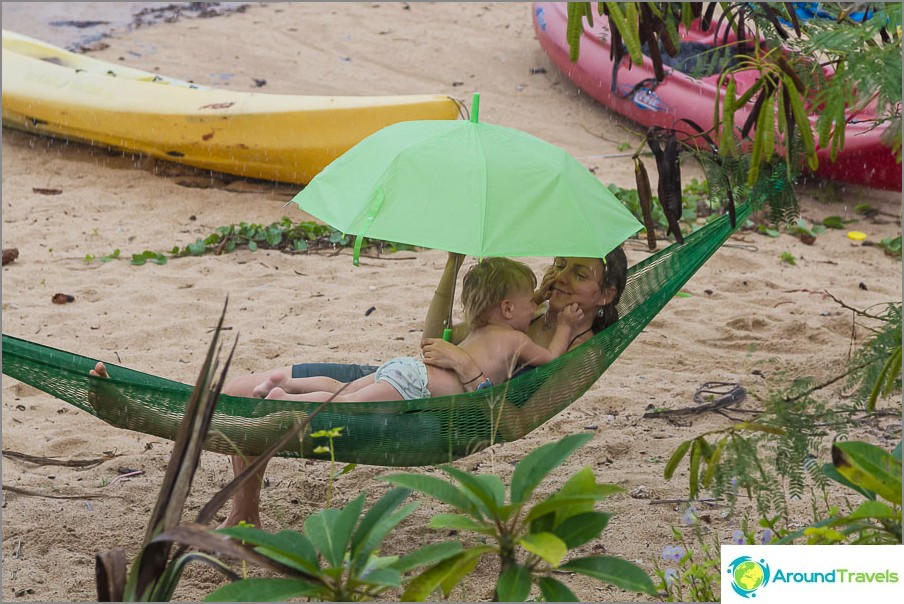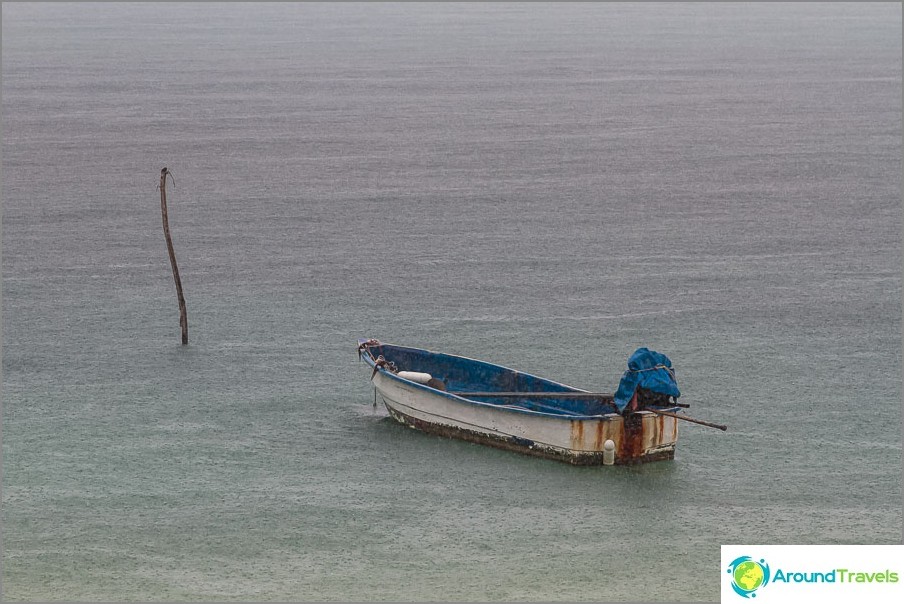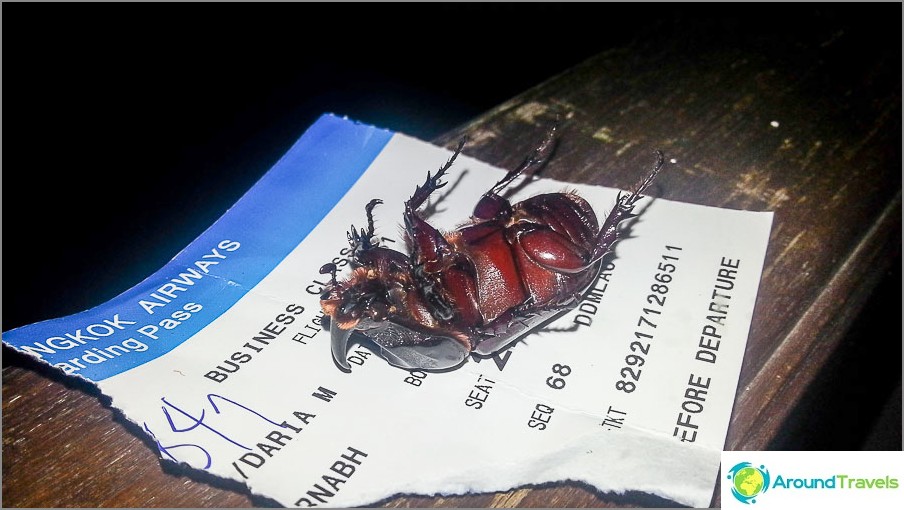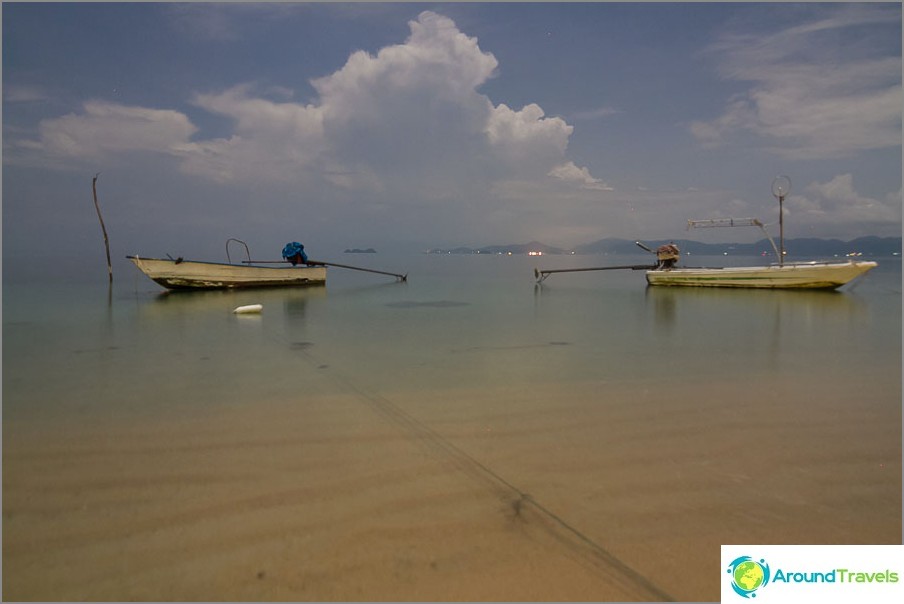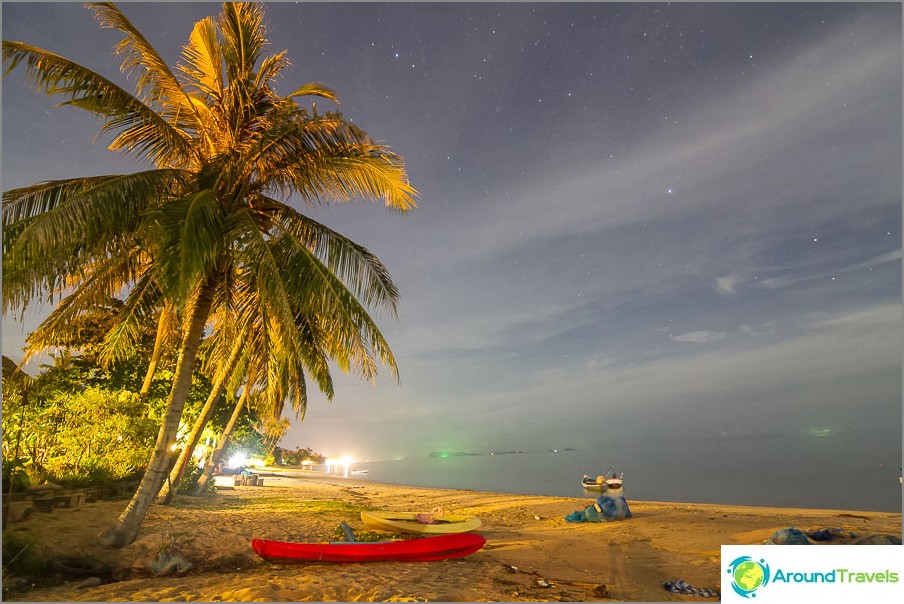 Several times a week we go to Tesco and Big C. We are trying to combine several things at once: buy groceries, eat at the food court, and crawl through Egor at the local playground. The latter is not quite ordinary, we discovered it quite recently - slides, a dry pool, a bunch of different obstacles.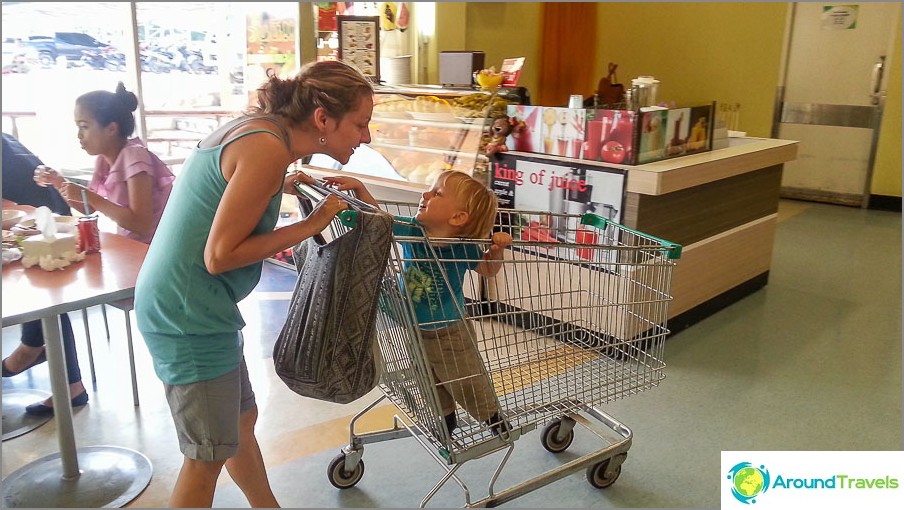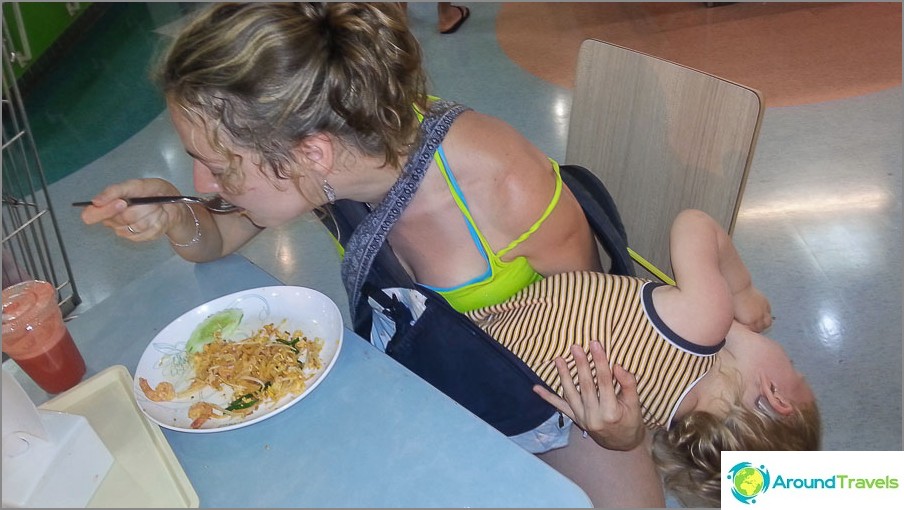 Where have you been?
In fact, very little, where they went, especially in full force. So, all together in essence were only Paradise Park, a couple of times at the night market in Maenam (which is once a week) and at the Jaw Festival at Chaweng jumped in (I don't consider going to supermarkets). Separately, I also visited Big buddha, twice in the Magic Garden, and so just drove through the neighborhood. Another of the events - took place reader meeting at Children's cafe Mickey Mickey. And so we constantly meet someone on the street who reads or reads us, it's funny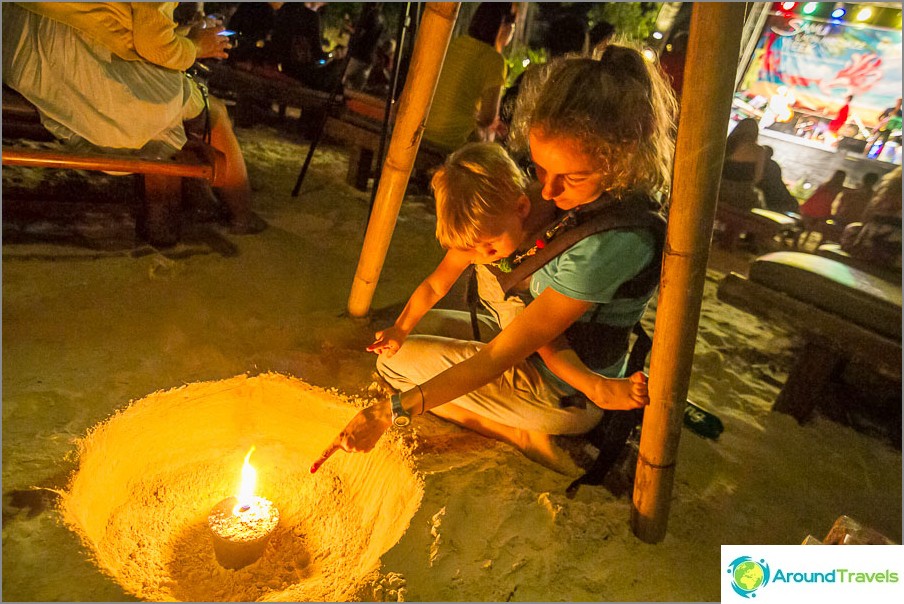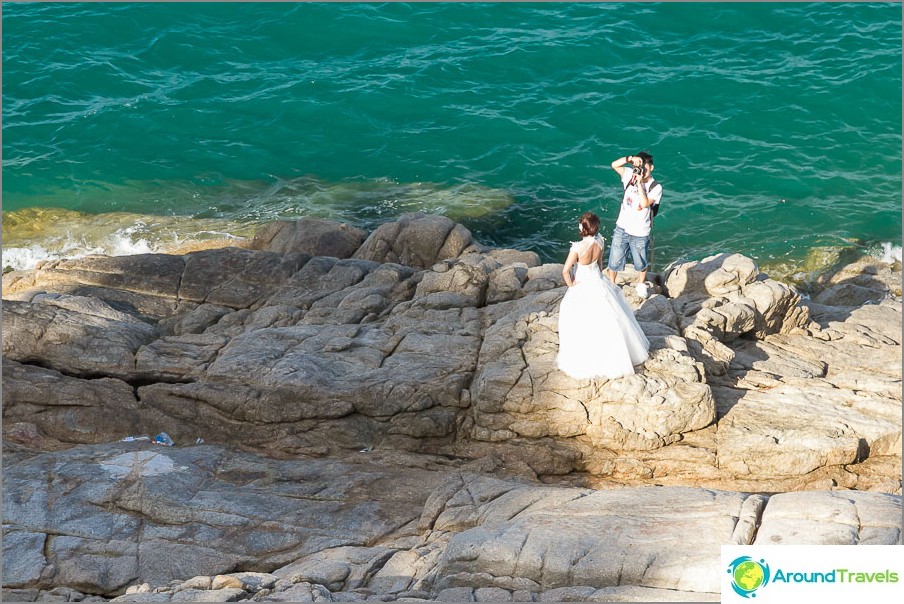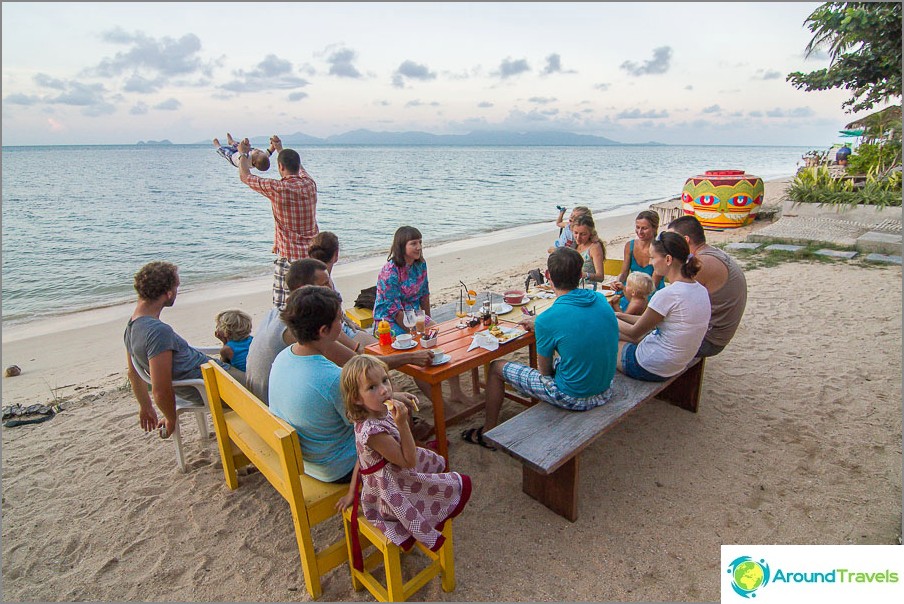 Life hacking 1 - how to buy a good insurance

Choosing insurance is now unrealistically difficult, so to help all travelers, I compile a rating. To do this, I constantly monitor forums, study insurance contracts and use insurance by myself.

Life hacking 2 - how to find a hotel 20% cheaper

First, choose a hotel on Booking. They have a good offer base, but the prices are NOT the best! The same hotel can often be found 20% cheaper in other systems through the RoomGuru service.

Discount hotels