For almost a month we already live in the village of Beregovoyea few kilometers from the Black Sea. Somewhere in a week we will need to go back to Moscow, and because we went initially only for a month, and because we need to get to the doctor's appointment. By the way, until we again jumped off somewhere from the capital, I would like to hold a meeting of readers somewhere in the end of June. In a couple of days I will write in more detail.
Honestly, we have no special news, but soas many of us ask how we rest here, then I will tell you a little about our life. In fact, it is quite mundane and looks slightly different from the one that was in Moscow, only the scenery is different. There will be a lot of pictures of us, because there is nothing more to shoot more. More precisely, it may be, but we have already visited many places in the vicinity: Jeanne River and informal rest. Dolmens of Gelendzhik. Mount Nexis. Walking through the wild beaches of Dzhanhot. Place filming the movie Thunder Gates...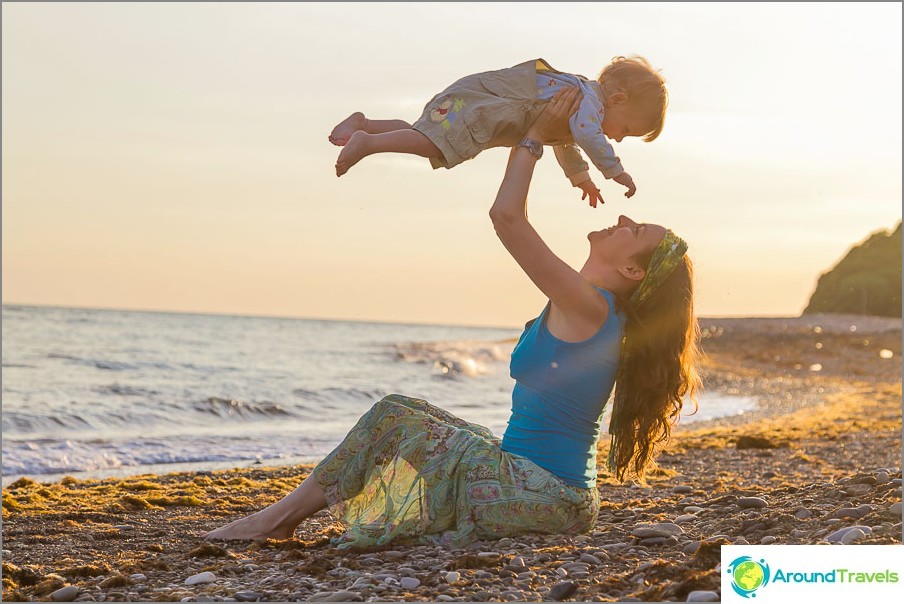 So, as I said, we do not rest at all, butwe live the same way. Egor 24 per day hangs on one of the parents (in general, one doesn't want to be), which is why we can barely cope with life, and Yegor too, so we are trying to shove him at each other. We have almost a war here for the opportunity to sit at the computer, for my work, Daria to read the thematic communities on our issues. I won yesterday, so there is this article.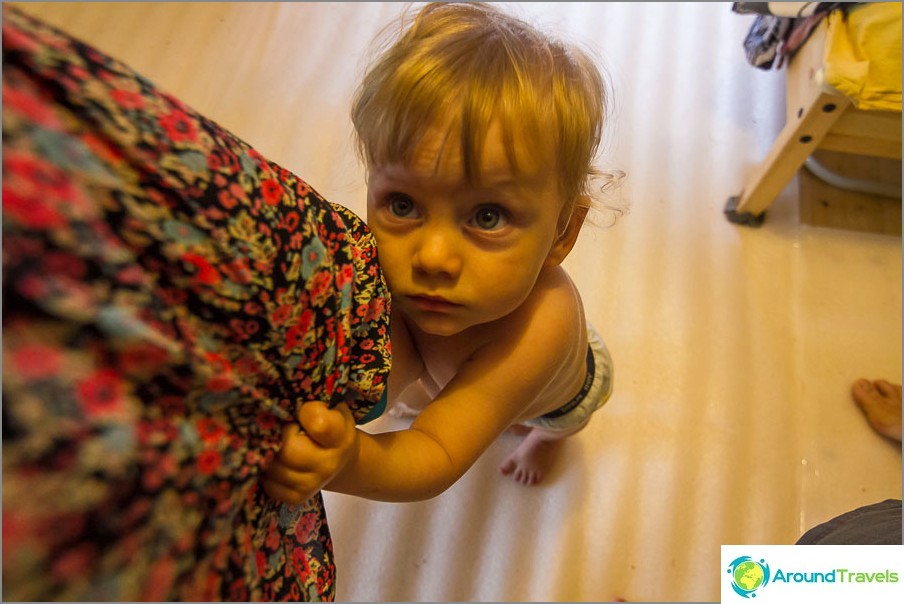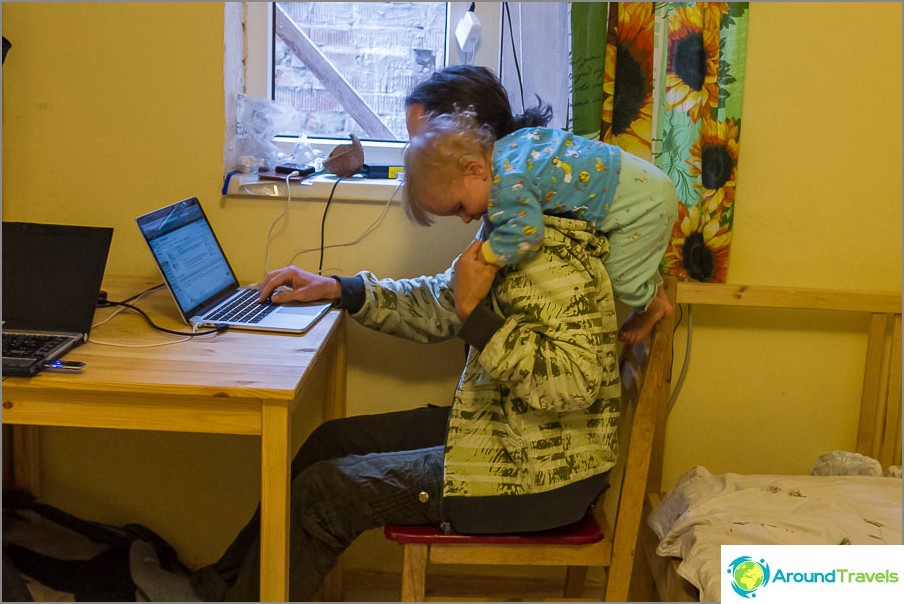 In general, jokes are jokes, but our list of usefulthings for children appeared for a reason, although I will not say that it is objective. Here is a little train, you will live in different conditions, try on it all along with your circumstances, and it is immediately clear how long you will be stretched out in such conditions, so check for yourself, and not pre-pack yourself with a million accessories. I never thought that we would have to bother so much for comfort. It is difficult to accept this situation that you need so many things of different and comfortable conditions. The main thing is not to get involved and not get hooked on it, otherwise there will be nothing left of my views on anti-consumption.
So far, the truth is still dragged away from minimalism, and I would gladly send all this comfort to hell and exchange it for something else if I had such an opportunity.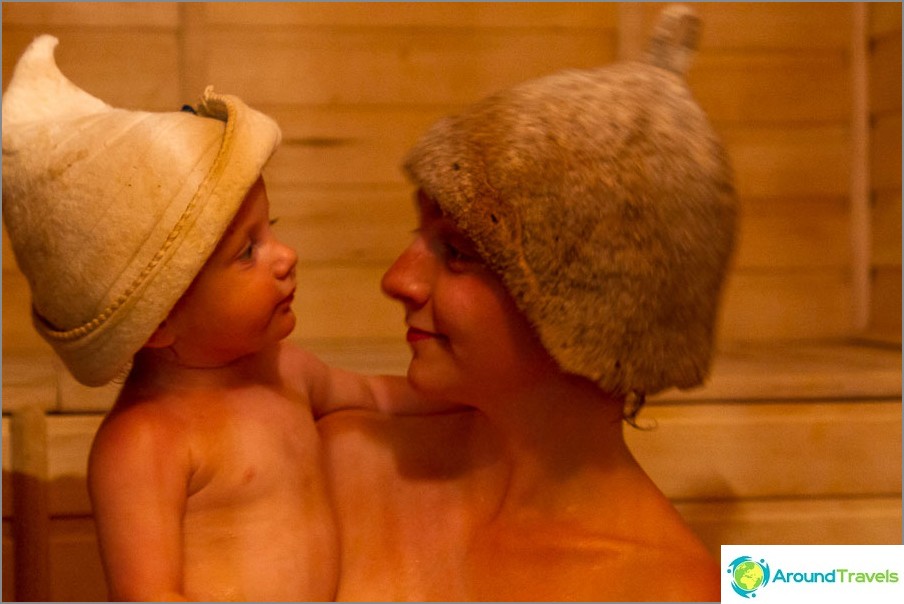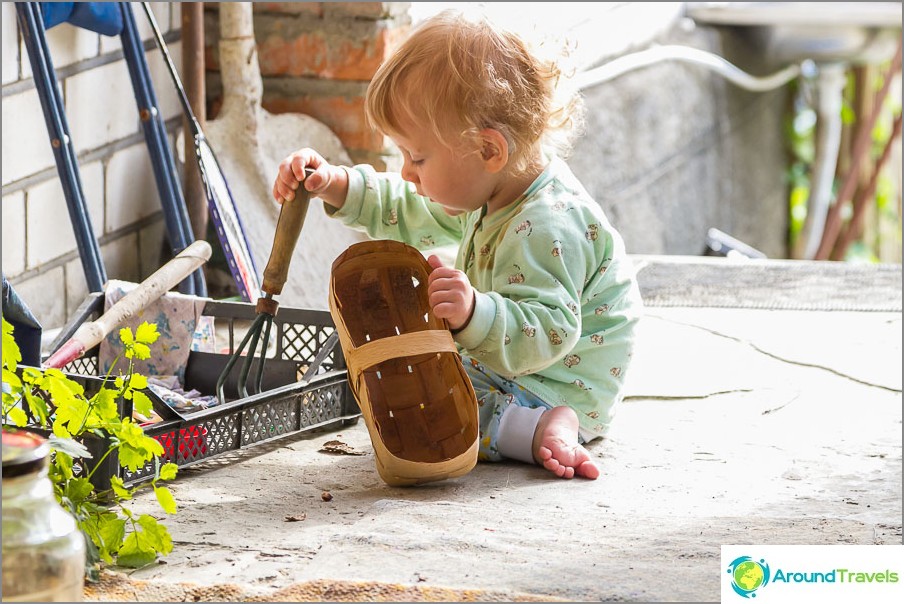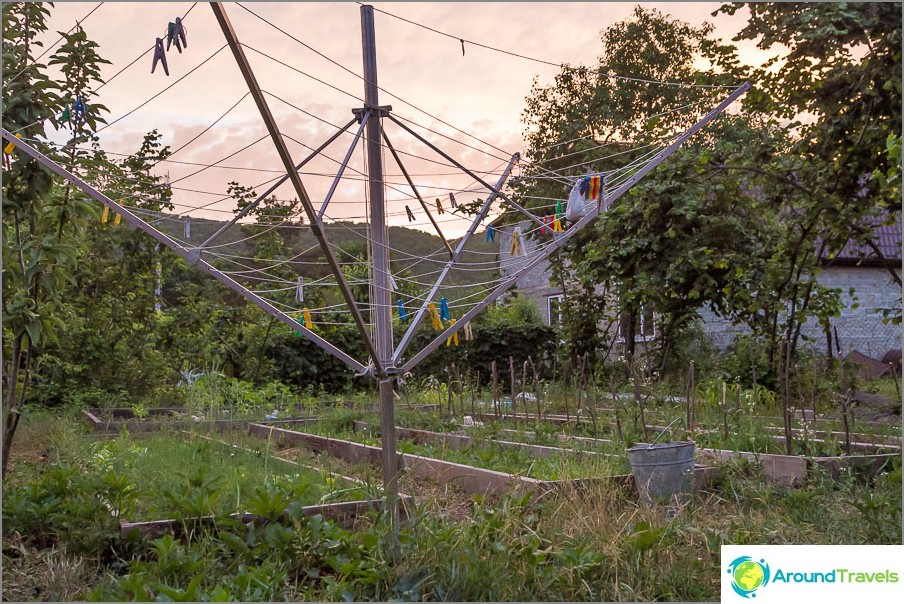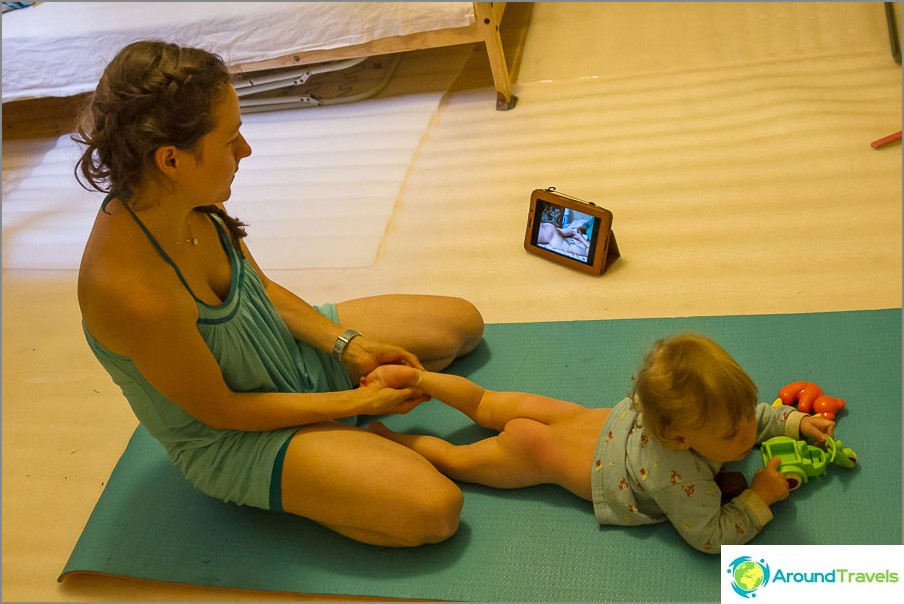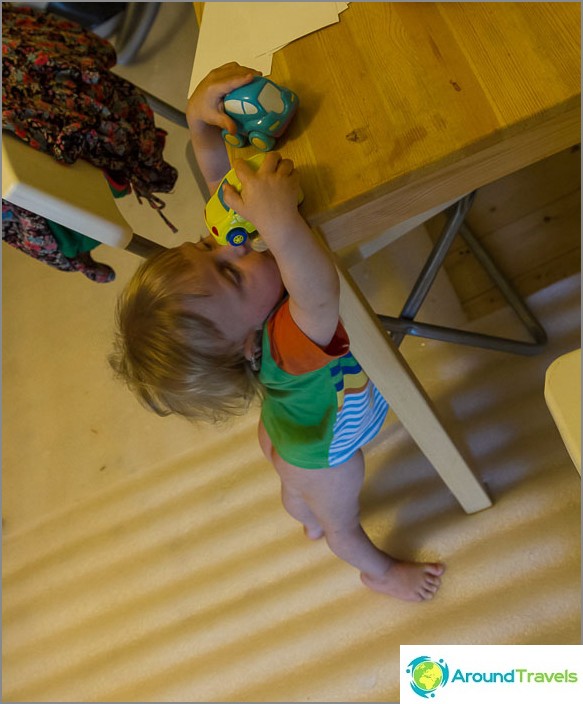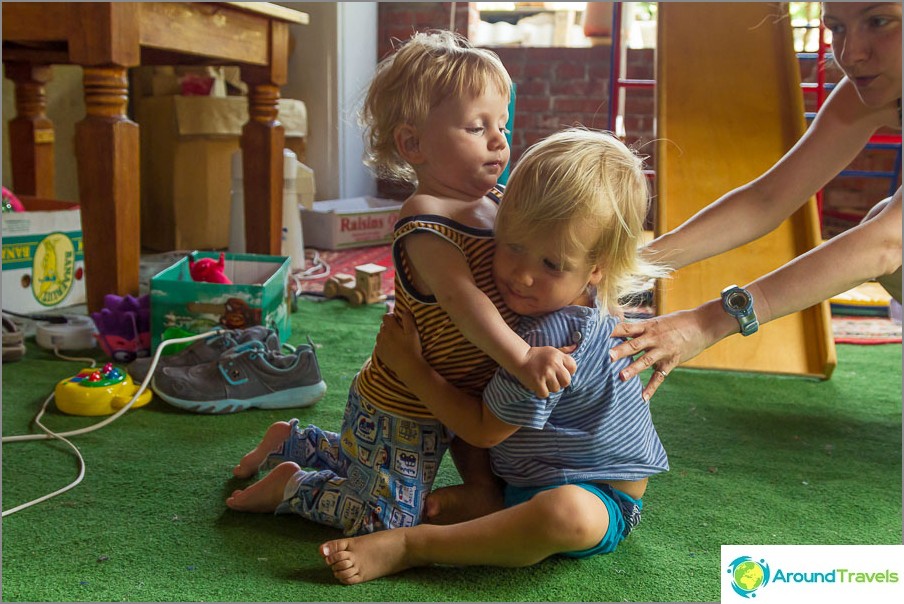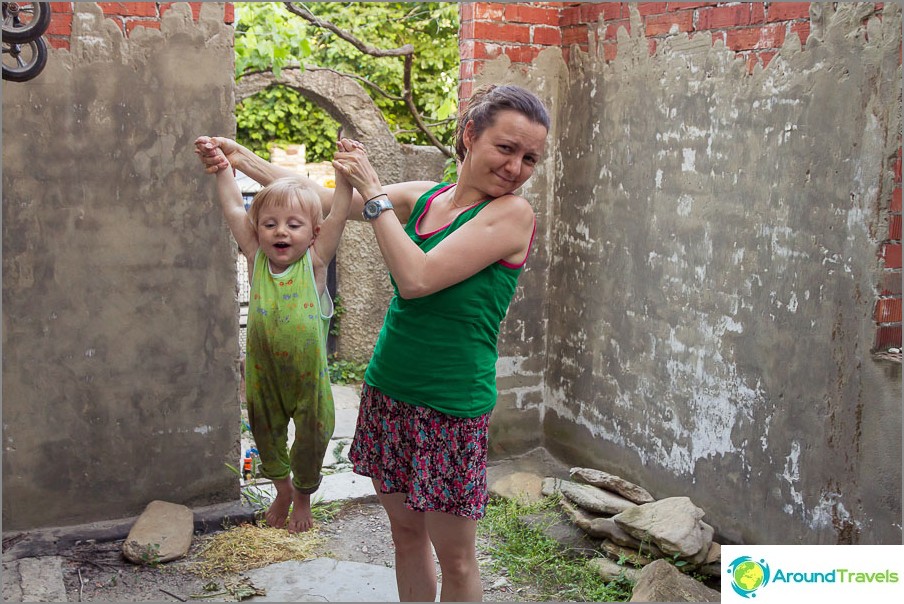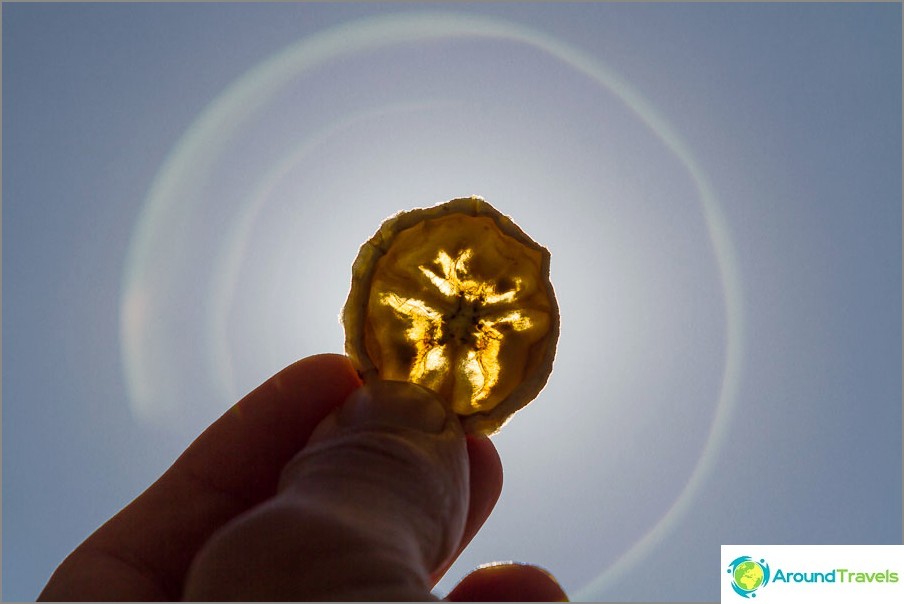 At sea, we are only a couple of times a week. In the daytime we cannot go there, because the sun is very bright, and Egor has such white skin that he can warm from artificial light, and in the morning and evening we have a dream ... Accordingly, in those moments when his majesty refuses to sleep , we are going to see blue spaces.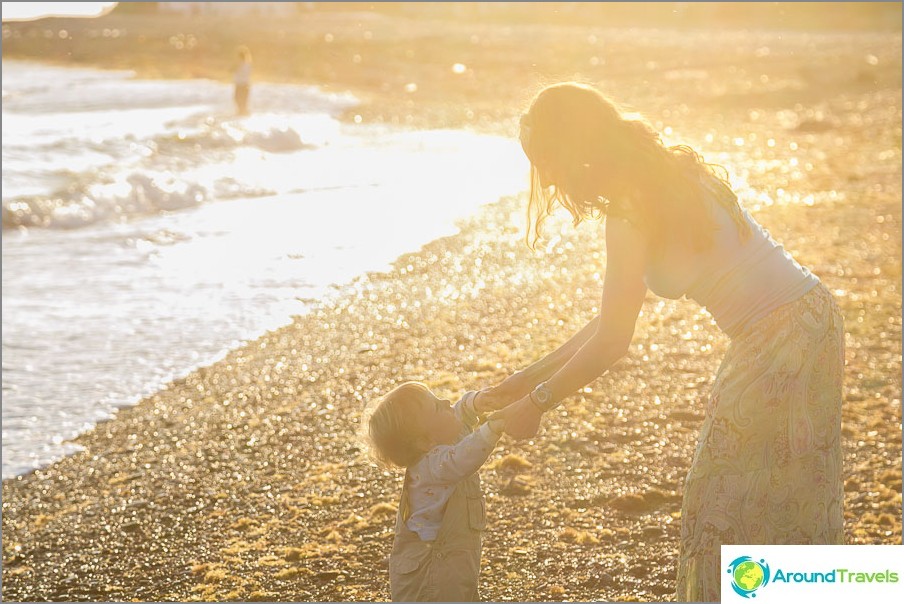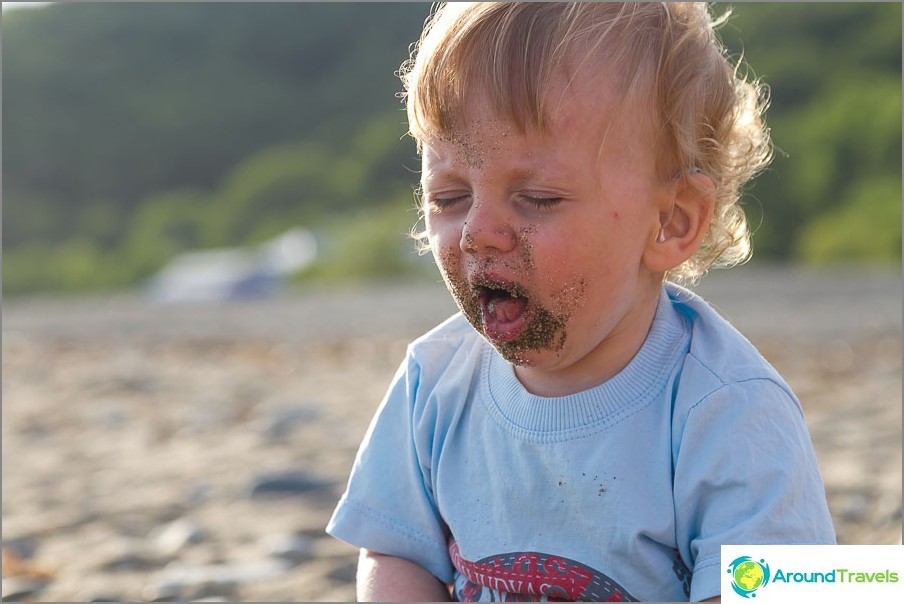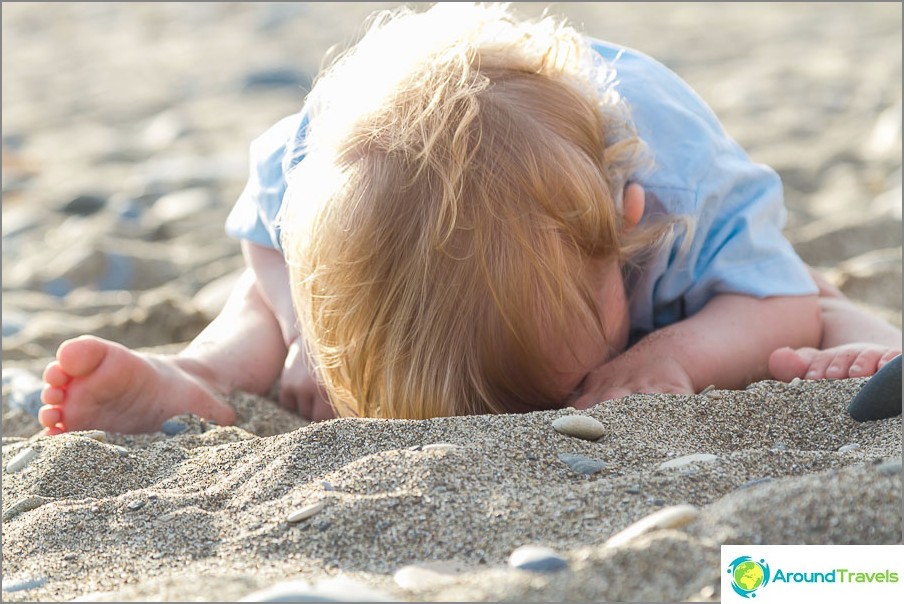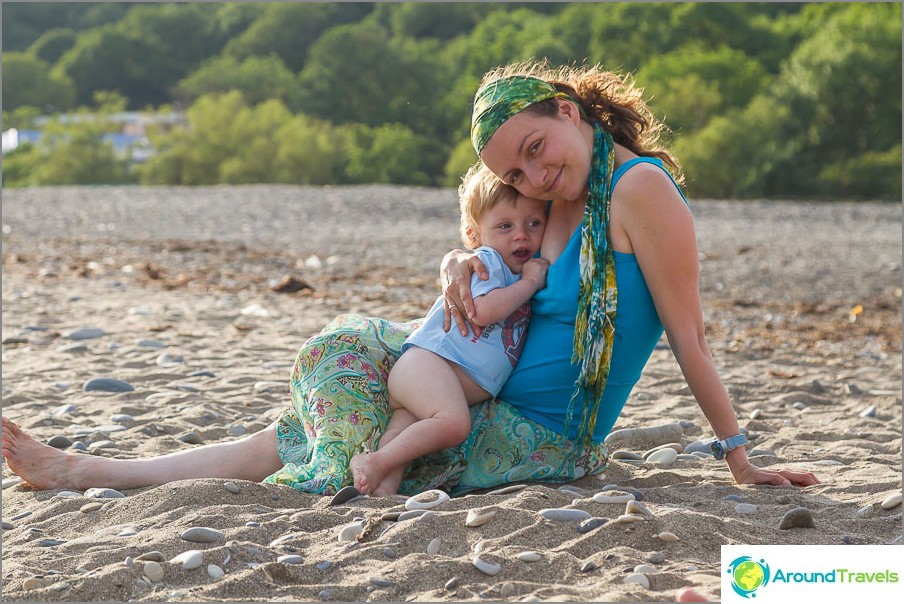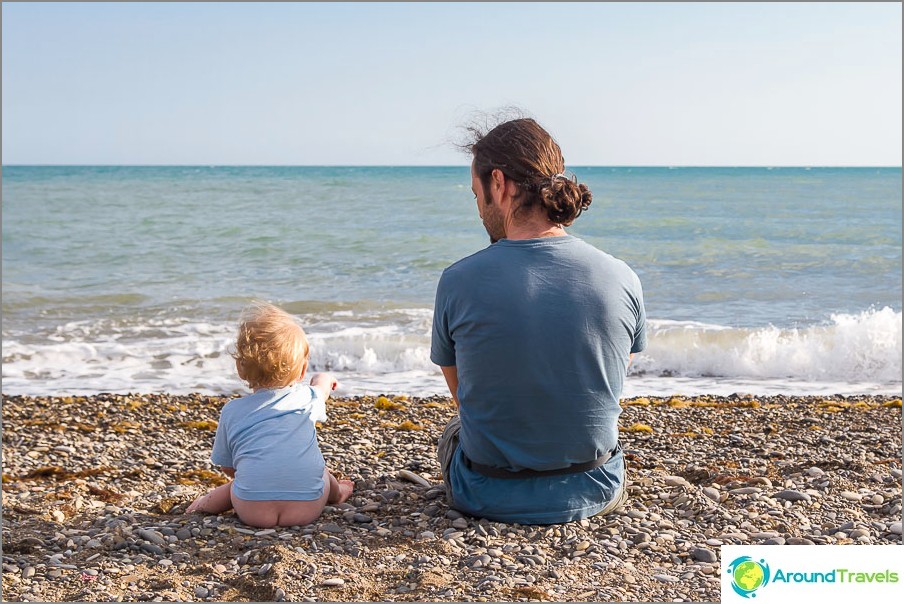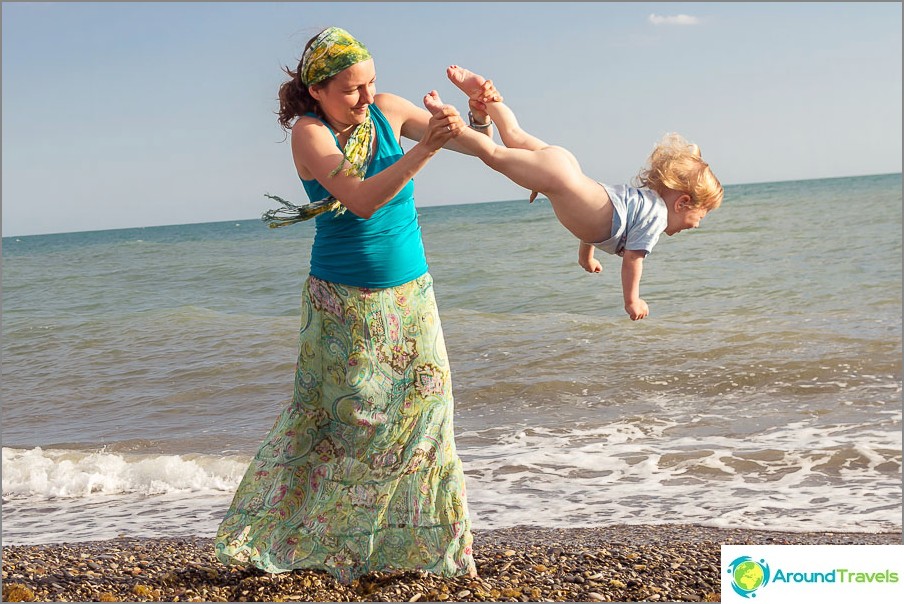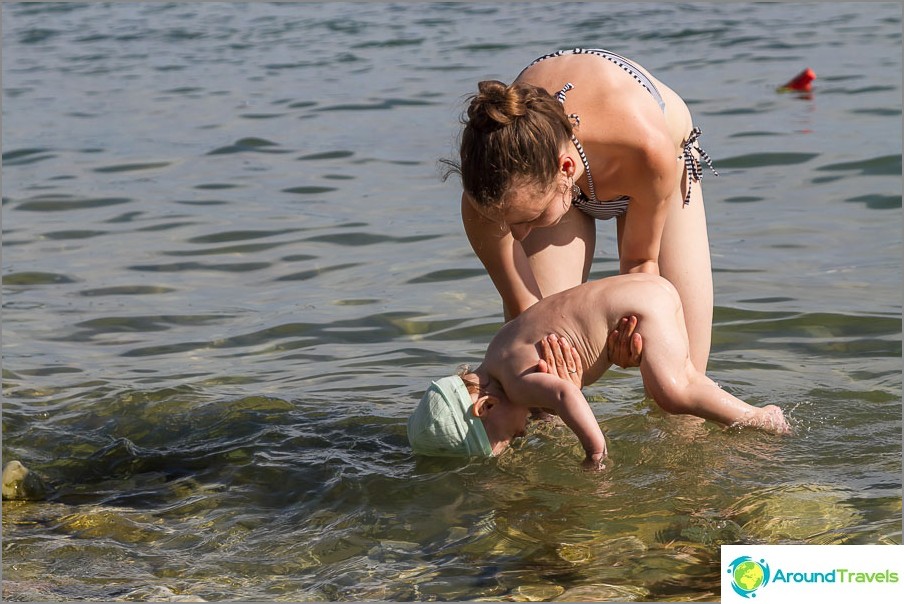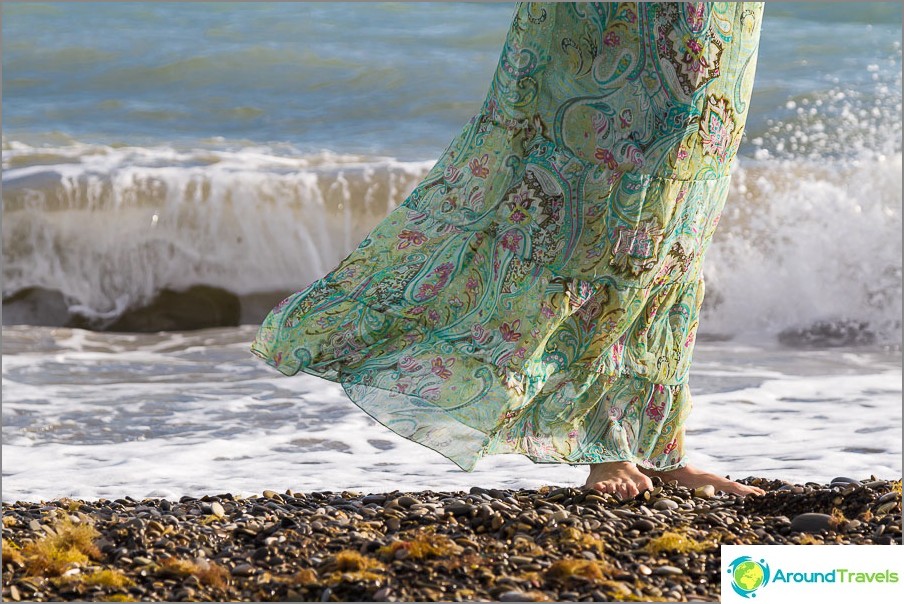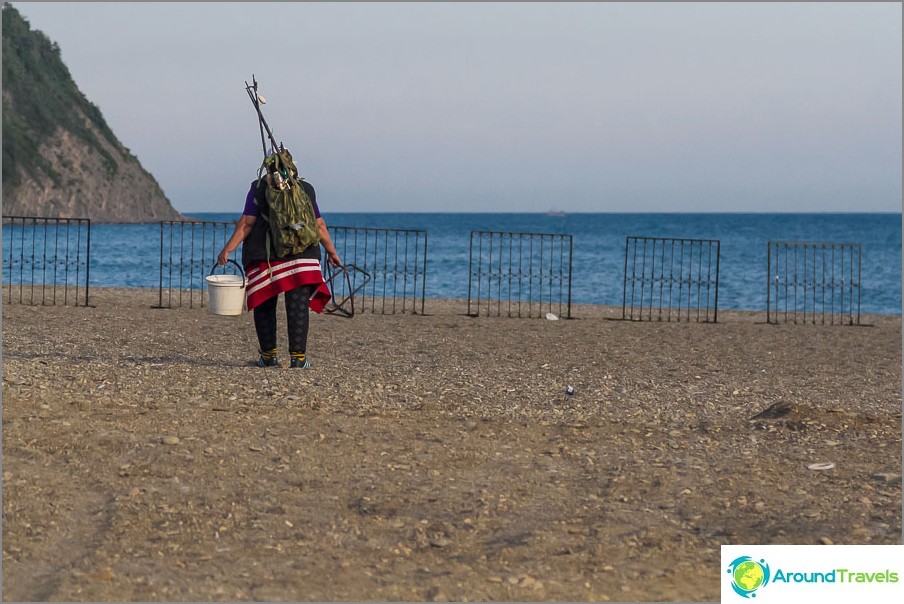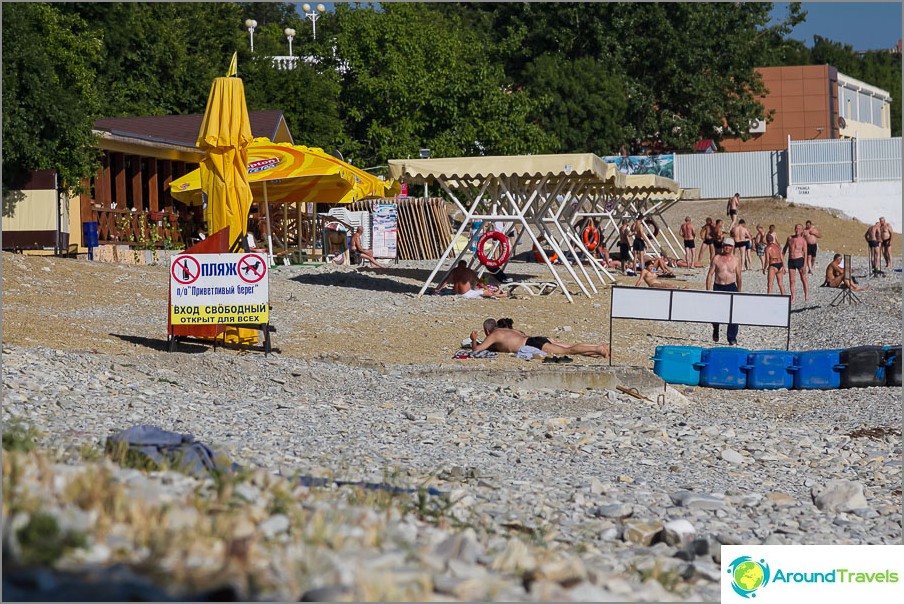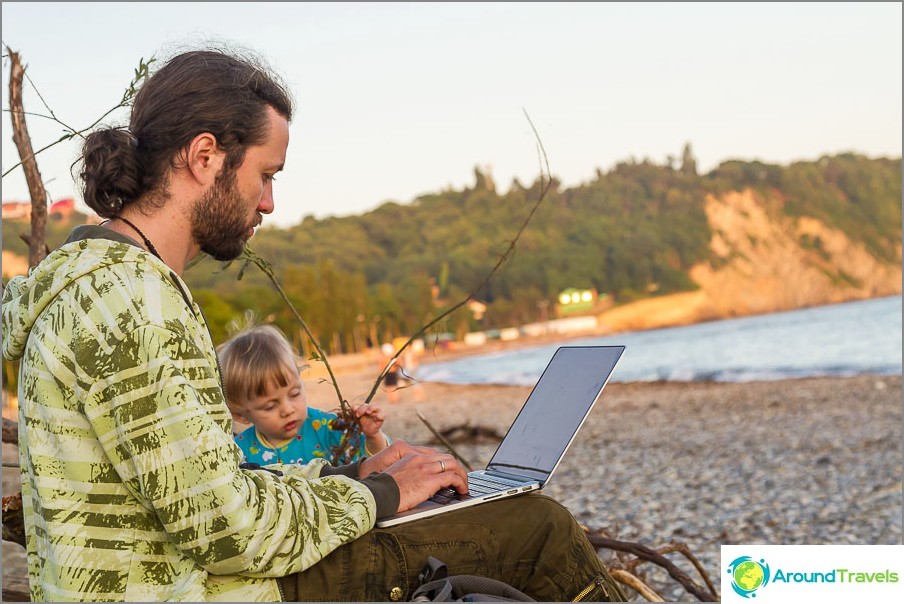 We went to the sanatorium Friendship for deaf children,typed contacts. Of those whom we were looking for, we found several massage therapists, a couple of hearing aid teachers (there are only two in the whole city), a couple of neurologists in Novorossiysk. As they do not know from a professional point of view, they did not check. But in general, of course, after Moscow one feels that there are not enough specialists here, and if someone special is needed, then a pipe case. I think that even in Krasnodar not everyone can be found, what can we say about Gelendzhik, and some in the capital do not exist. Well, nothing, self-education has not been canceled, maybe we can draw some disciplines with time. Especially if I can persuade my mom to quit and help us with Yegor. We were also pleased with the prices for services, 2-3 times less than a doctor's appointment or lesson with a teacher than in the capital. And the orthopedist, to whom we went, did not take money from us due to the fact that it was not his profile that turned out to be. In, how! Nice, nice people here too. How to do it so that always and everywhere only on such fall?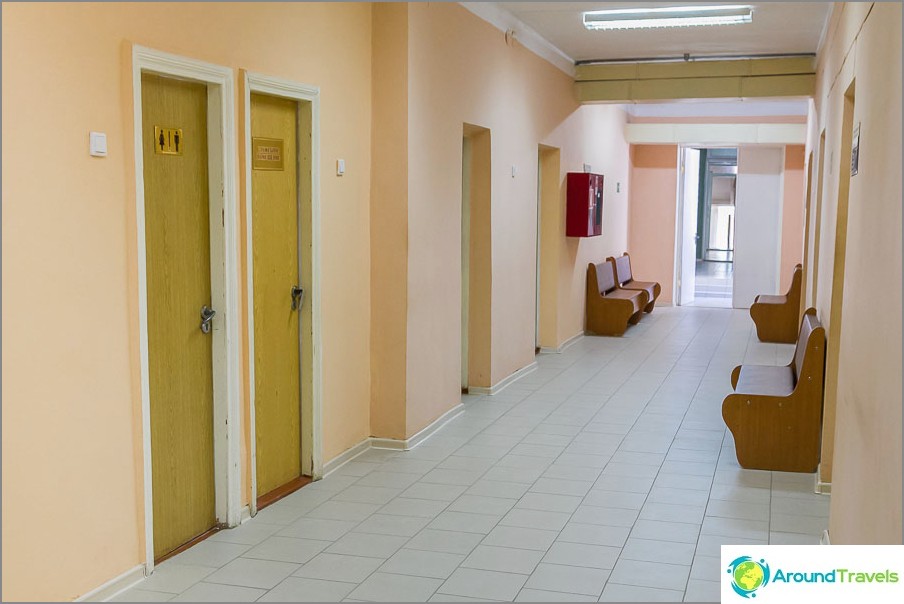 Began to study the topic of autism, becausewe suspect Yegor's autistic traits, as well as worry about his rather severe developmental delays. A week ago, we went on the BGBK diet (without gluten and casein) and for the first time removed all possible allergens. This diet is very advised to all children with brain damage, at least just to check how it will affect. The diet now, like a hike, almost nothing can be: buckwheat, rice, zucchini, pear, potatoes, cucumbers and something else on the little things. But sometimes we rejoice ourselves with something not from a diet. Someone there was thinking about vegetarianism or raw foods, that there is nothing, so I'll tell you that there really is nothing - it is BGBK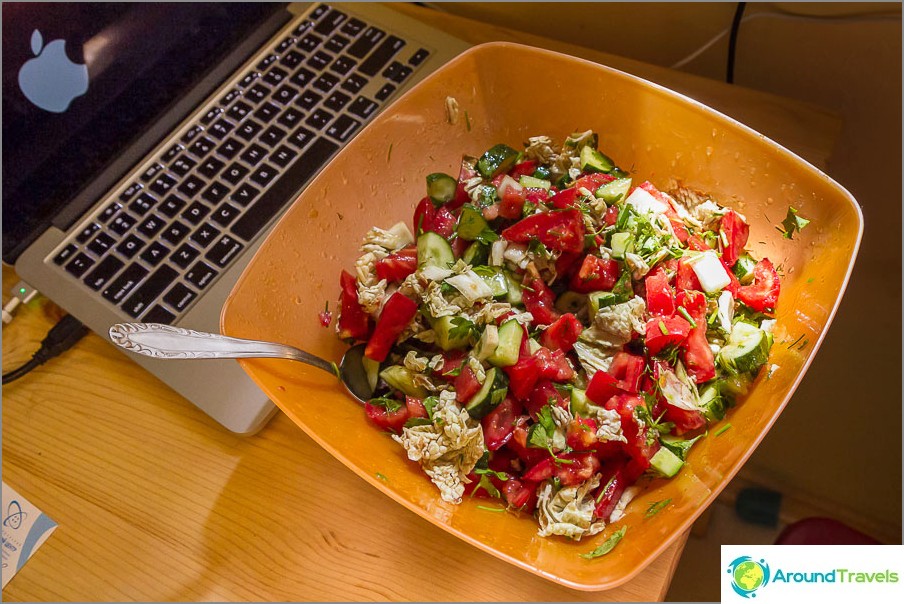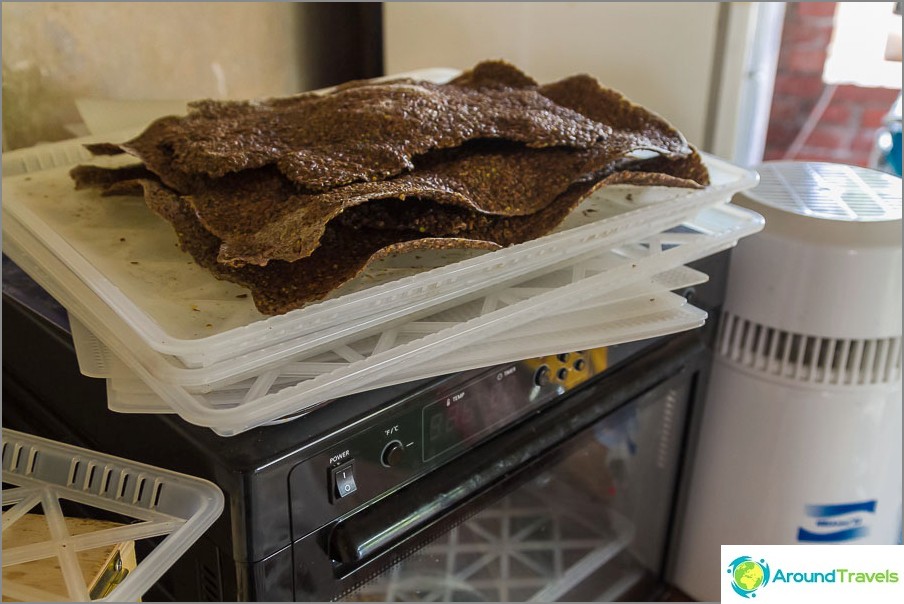 We lived in Gelendzhik district for almost a month, butfinal conclusions are not done. Maybe back here in September after the end of the season. Although no, I lie, one conclusion was made, the same as after lived in an ecovillage a month and a half ago. And it lies in the fact that living next to nature is very cool! In any case, we will move from Moscow sooner or later somewhere to a quieter place, otherwise there will be no rest for my soul.