We told everyone around us that we didn't like the cold. Somehow it happened that the winter vacation did not fall, and we are indifferent to winter sports, so we stayed at home and didn't show our nose outside.
And due to the fact that at the moment we arethe city is not tied, the thought came, why do not we try to spend the winter in warm lands. That is to say, to become like migratory birds, after all, it's not just that crowds of fat ducks rush to the south. At the same time, and to check whether our dislike for winter is so strong, maybe in a couple of months we will have a yearning for snow-white snowdrifts.
We doubted for a long time, but it was said - done. Tickets are purchased (I advise you to use Aviasales.ru and Skyscanner.ru), and immediately after france we fly away to winter in Thailand. There are no return tickets, so maybe we will be back sooner.
Preparing for Thailand took a lot of time, as it was superimposed on the preparation for the trip to France, despite the fact that the blog also had a lot of things to do.
All information for wintering in Thailand is collected in our information FAQ Winter in Thailand. If you have questions on any topics, then first of all look there.
What should have been done:
- Buy tickets to Thailand and from it to Malaysia for obtaining a visa.
- Read a bunch of information on Thailand, find an apartment.
- Make a plastic card of Alfa-Bank and connect online banking for Sberbank card.
- Go to WebMoney and Yandex for personal certificates.
- Change the usual PC and old laptop to a modern laptop and netbook, buy a new lens, and some things to travel.
- To carry out a small sale of things.
- Find a person who will live for some bribes in our apartment.
- To gather friends for a farewell meeting.
- And much more, which is now hard to remember.
In general, I had to run to catch everythingshort month Tickets Moscow - Bangkok bought for 12500r per person one way with a strange transit in Cairo. Same to other party at first to fly! And they also ordered Bangkok - Kuala Lumpur tickets and back to make a visa after the 30-day Thai stamp is completed, since in Moscow this visa is sufficiently hemorrhoid (actually turned out to be easy).
Friends helped us with the sale, all mostlythey sold them, they sold something, they gave something away. This, by the way, turned out to be a good idea. My wife and I have a rule; if a thing has been left unused for more than a year, it means that it is not needed and must be given away. However, people also have a habit of taking something they don't need, if it's free. Therefore, if you sell, setting a symbolic price, then the person will take the thing when it really is needed.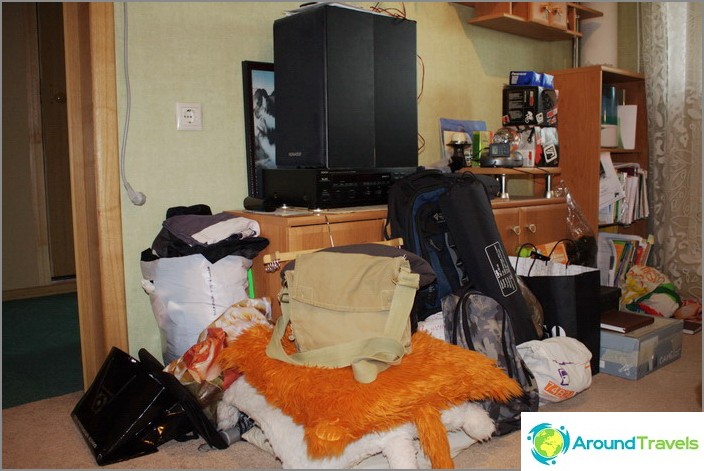 Once in childhood, after watching movies abouthackers, I dreamed of having a computer with a large number of monitors, and for a few weeks my dream came true when new computers were purchased and old ones were not sold yet.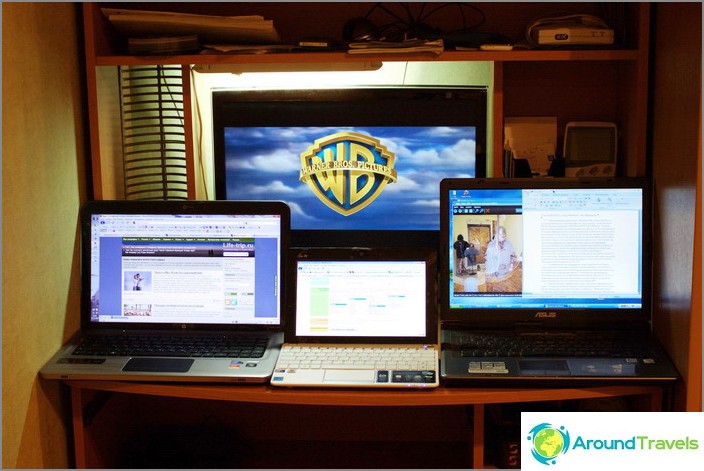 The only thing we lack in our trips- these are our relatives and friends. What a pity that you can not take the whole company with you. Especially, it concerns long trips. And so it was nice to get together a big company before leaving.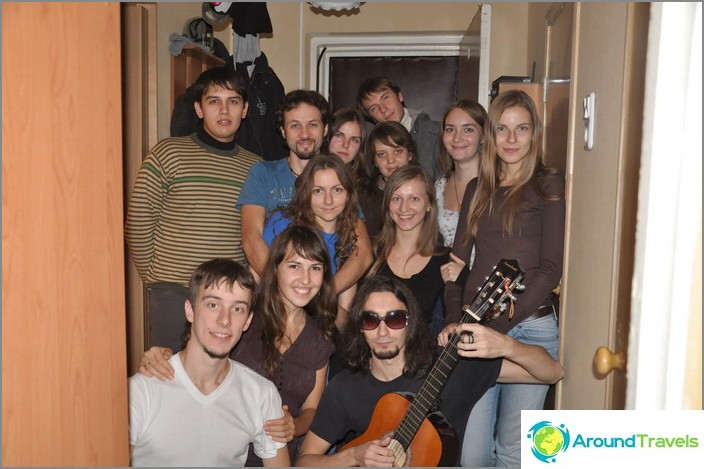 Not the end, but only the beginning
So, we are leaving for the winter in Thailand, in Chiang Mai,it is in the north of the country, in the non-resort part, where there is neither sea nor ocean, but there is real Thai life. Living there is very cheap, even with the rental of housing, and this will allow us to still buy time from the system. Well, about the received impressions and experience, I generally keep quiet.
I hope you will like our stories from the eastern part of the world and you will stay with us until our return to Russia. Here is our RSS feed for those who have not yet subscribed.
Life hacking 1 - how to buy a good insurance

Choosing insurance is now unrealistically difficult, so to help all travelers, I compile a rating. To do this, I constantly monitor forums, study insurance contracts and use insurance by myself.

Life hacking 2 - how to find a hotel 20% cheaper

First, choose a hotel on Booking. They have a good offer base, but the prices are NOT the best! The same hotel can often be found 20% cheaper in other systems through the RoomGuru service.

Discount hotels