Recently, a stream of people wanting to spendyour free time is not at home, only increases. Activities and sightseeing tours are gaining momentum. Indeed, what's the point of sitting in front of the TV, when there is so much new and cognitive around, and sometimes more useful for health than sitting out the fifth point.
One of these places, which can be entirelyTo devote your leisure time is the Tula region, which is rich in its various tourist facilities, both related to history and sports. This is especially true for residents of central Russia and for Muscovites. Last but not least, the Tula region.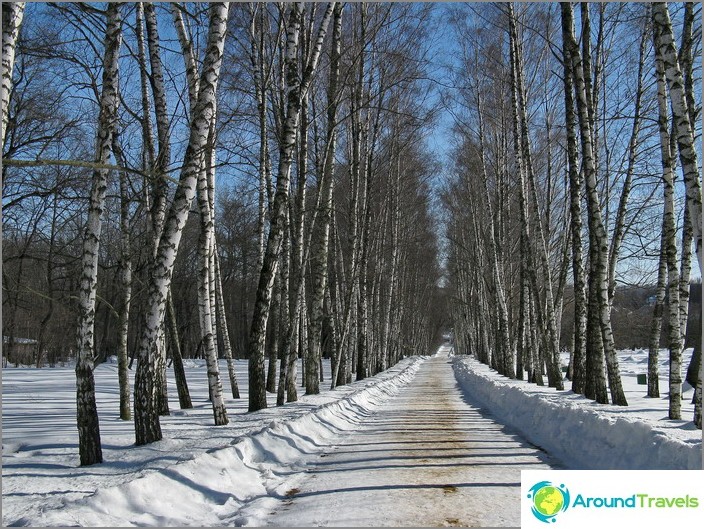 When planning your trip, above all,Read the information about what is best to see, and at what time of the year, whether there are any other interesting objects nearby that can be captured along the way. Just do not overdo it, do not turn your trip into a race to the sights. It is better to go a second time.
Pay special attention to your place to sleep,After all, it is there that you will rest and gain strength. Tula hotels are scattered throughout the region and it will not be difficult to find a suitable option.
Be sure to take the time and visit.Museum-estate Yasnaya Polyana. In addition to amazing moments from the life of Tolstoy, you can see the magic alleys in the park and a cascade of ponds. Yasnaya Polyana is worth a visit for the whole day, especially in summer, when you can have a picnic right here.
Surely you know and Kulikovo field, whereThe famous battle, the estate of the Russian artist Polenovo, the city of Belev and its ancient monasteries took place. It's not to be counted all at once, otherwise the list of all monuments, ancient settlements, churches and park complexes will occupy more than one page.
Known Tula region and naturalwealth. Only the Beautiful Sword River is worth something. You can also go rafting along it along it. A famous reserve Reserve "Tula zaseki", stretching across the entire area, which occupied the imagination of many Russian writers and artists.
A separate trip you need to visit the city itself.Tulu. In this city, the sights are not enough for one day - the Tula Kremlin, a museum of weapons and a museum of Tula gingerbread, several parks, an exotarium and a mini-zoo. It will be much easier to get here, even by public transport.
In any case, the choice is always yours. The main thing is to overcome your laziness, get out of the house, and direct your feet towards traveling, adventure and new discoveries.
Life hacking 1 - how to buy a good insurance

Choosing insurance is now unrealistically difficult, so to help all travelers, I compile a rating. To do this, I constantly monitor forums, study insurance contracts and use insurance by myself.

Life hacking 2 - how to find a hotel 20% cheaper

First, choose a hotel on Booking. They have a good offer base, but the prices are NOT the best! The same hotel can often be found 20% cheaper in other systems through the RoomGuru service.

Discount hotels