Anyone who started traveling onfunds accumulated in the office, sooner or later will face the problem of a melting bank account. No matter how you minimize your expenses, but if there is no financial influx, then the fiasco is inevitable and you will have to return home sooner or later in order to get back to livelihood and continue traveling. But is it always necessary to return? After all, there are methods of earnings on the road. One of them is the organization of author's tours, and Ivan Leshukov today will tell us on his own experience about this method.
The content of the article
What is the author's tour and why they are in demand today
Author's tour, or author's trip - this is anya form of travel without a major tour operator, but with the help of a more experienced person in this business. This could be a trip to the Caucasus Mountains, a trip to another country, rafting on rafts in the mountains of Peru, an expedition to Yakutia, and even a yacht cruise in the Caribbean. Such an author's trip is a kind of intermediate link between voyages on vouchers and independent journeys. They have been around for a long time, but they have only started to gain popularity recently, since travel companies are now going bankrupt and closed, they are not credible, and they are already tired of traveling around on trips. But not many can decide for complete independence for the first time, so the demand for author's trips is there and it is growing. Moreover, often, author's tours are in such a difficult region, where it will be more expensive to go on their own, more difficult and more dangerous. Papua, for example, or some regions of Africa, difficult mountain routes.
There are author tours similar to the tripvoucher, but only with movements, adventures, all sorts of activities. There are those in which participants are prepared for independent travel: they are taught to look for cheap hotels, public transport, to communicate with local ones, to bargain, etc. The number of people can also be very different, I had from 1 to 9 people, but I personally know a person who leads groups to Indonesia for 12 people, and to Adygeya as many as 20 ... I had a "group" of one person three times - in this case, the trip for me turned out what is called "zeroes", or a small minus.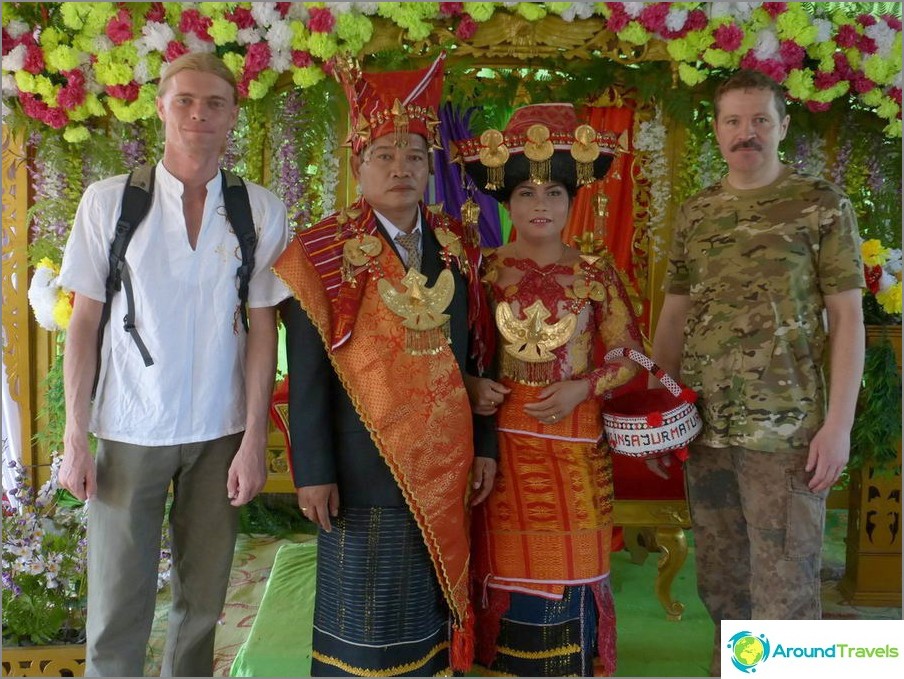 In general, this is a fairly broad concept and needFirst, decide on the form of your author's trip. Maybe it will be mountain hikes, maybe educational trips for beginners in Thailand, serious expeditions to Papua or Madagascar, perhaps some highly specialized trips, for example, ornithological tours to the wintering grounds of birds in Africa, photo tours to Iceland, etc.
Which country to choose and which route
If you decide to try making moneyauthoring tours, you need to decide on a specific venue. It is best to choose the country that you best know where you spent the most time, perhaps even learned the language. For me, for example, Indonesia became such a bridgehead - a huge country with a sea of ​​possibilities. This is just a tilled field, not a country! If you know the local language - a huge plus. Knowledge of the Indonesian language helps me a lot, as I often drive my tourists where no one speaks English and does not try to learn.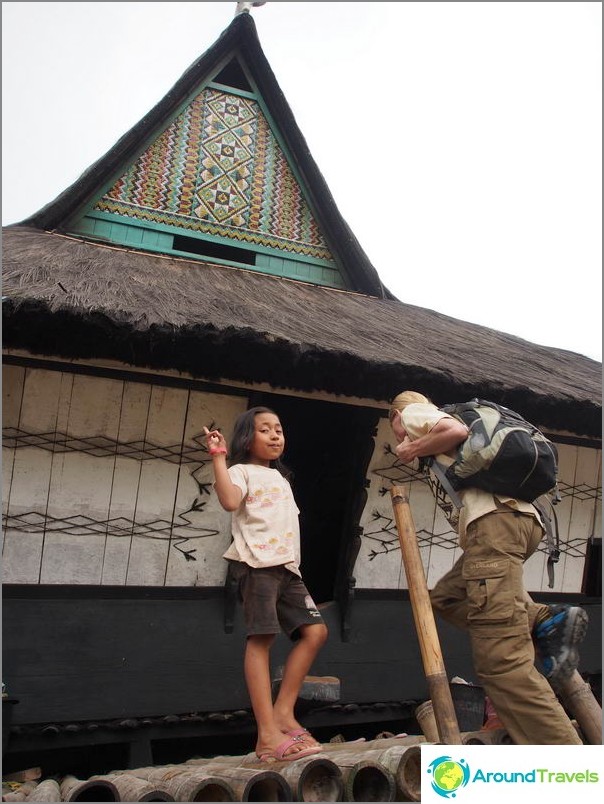 Very promising country for author's tours -Burma. Interest in this country is growing from year to year, there are plenty of opportunities for interesting routes, there is not much information yet. There are almost no competitors. Lafa! Grab until you have taken.
Having defined the country, you can prepareseveral routes are simpler, more complicated, of different lengths. The most running duration of 10-14 days. More rarely, there are routes lasting 3 weeks or more. For example, I had a tour to Sumatra for a month. But this is an exception. Now, in a crisis, only short-lived and cheap options are available - for a week, a maximum of 10 days. The route must be thoroughly explored: pick up hotels, cafes, transportation, excursions, attractions.
There are tours in which tourists are giventhe opportunity to choose the hotel, cafe, way to move. But this form of organization is not suitable for every route and only for a small group. The larger the group, the harder it is to organize and plan everything so that there is no fermentation and wandering.
How to organize and conduct a trip
Making a route, you should drive it yourself,plan your time, make verbal agreements with hotel owners, drivers, if you plan to take a car for moving. It is useful to create a certain algorithm for each route, where it will be noted when, what and how, and also the contacts of all local people involved in the trip - guides, drivers, hotel owners are indicated. When the group gets together, buys tickets, you need to ring all these people and warn them about when and where they will be involved, book hotel rooms if there is a need.
Well, then you meet a group at the airport andforward to adventure. If any link in your route is unstable, you should warn clients in advance that lining, mismatches, some substitutions and improvisations are possible.
For example, I immediately write that the head of the triphas the right to change the route depending on the weather, the condition of the participants and other circumstances, without prejudice to the quality of the trip. Clients react to such a phrase absolutely adequately, but in the event of which it can make your life much easier if something breaks. Warned guys!
The more people in a group, the harder you needbuild people alas. The crowd must be commanded, otherwise it will disperse, or even arrange sabotage. Since I do not like to command, I prefer groups of 4 people - this is the optimal amount. But I know guys who drive 10, 12 and even 25 people each. Here, excuse me, you cannot do without a carrot, gingerbread and leadership qualities.
Payment of a trip can be upon, an advance payment,part before, part after. I do not adhere to any strict rules in this regard and it happens in many ways, usually in fact in dollars or in Indonesian rupiah.
The trip can be carried out according to two schemes - openand closed. In the first case, the participants pay for your fixed services of the conductor, say 10 thousand rubles per person, and everything else: food, accommodation, transport, entrance fees pay for themselves. Such a scheme often causes more confidence, but is not convenient, it is easier to take everything into your own hands to pay for all of all accounts. Then in the announcement of the tour package price is announced, which includes almost everything: accommodation, your services, transport, hotels, payment for excursions, entrance tickets. This is a closed form - tourists do not know what it costs, unless they ask, of course. No need to explain what it costs, collect money from the participants almost every day, count all a hundred times. I spent all my previous trips in an open scheme, but now I switched to a closed one, because I was already worried, and began to cooperate with tour operators of author's tours, and they only work according to a closed scheme.
In the future I plan to conduct more trips onan open scheme with a bias in learning independent travel. So that the participants showed more independence: they themselves were looking for hotels, transport, attractions. And I will be the type of guru: instruct, correct shoals, point the right path. And I have fun and novice travelers use and training on the ground. Moreover, non-Balinese Indonesia is not as light on the way as Thailand and my knowledge can be useful even to travelers with experience. For example, I had clients who visited Tae many times on their own, but who could not decide to go to Sumatra or Sulawesi.
Where to advertise and how to promote
To pick up and make a route is a third of work. The most important thing is to find people who want to go. If you have a blog where you talk about your journey - great. A blog is a great help. You can have a separate website for travel, such as my Let's go to Indonesia.
The highest results in our 21st century show ...word of mouth radio. At first, acquaintances of your acquaintances and friends of friends will come. And this is a very important stage. Despite the generalized Internetization, the weight of the information spoken orally is much higher, so communicate more with people and tell us what you do. If you have studied the country well, for example, the same Burma - keep up lectures in tourist clubs, libraries, yoga centers, anti-cafe, wherever possible. Use a projector, twist photos and broadcast.
If your blog is promoted, then you can and even need to meet with readers. The living word is a living word and not even one of the most useful Internet writings can replace it!
You can advertise on social networks in the sameVC. On your page, in the communities of the region where you conduct tours, for example, if you drive on Tay, let's advertise not only in groups in Thailand, but also in Indonesia, Vietnam, other Southeast Asian countries.
Also suitable as advertising sitesthematic forums. You can post on them announcements of tours (via admins), and they will take a percentage of each client who came from them. What could be the forums? For example, according to Tay, there are several topic forums such as Ivan Susanin, Farangforum, in Cambodia - Barangforum. In my case - Baliforum.
There are wonderful sightseeing services,for example, guided tour. There you can advertise your trips for several days. Satellite and Thripster - only day trips. Therefore, if there is a well-known city on your route, such as Bangkok, Hanoi, Beijing - develop a day trip and advertise on these sites. This will be an extra income and advertising your big tours.
It is also useful to arrange promotions, discounts, in every waycreative For example, I am now recruiting Fairy Java group, and I propose to take part in this trip at a cost price for recalling and advertising on social networks, blogs, and media of my future tours. Positive feedback means a lot, so you can be offered periodically to take part in a particular tour for a review or advertisement (if suddenly a person has popular groups on social networks or is connected to the media).
In addition, I practice cooperation with mycolleagues in other countries, for example, I place on my website announcements of trips to India, Nepal and Sri Lanka from the travel workshop Other Roads, and they, in turn, make announcements of my trips around Indonesia on their website.
There is an idea to organize a trip to the remotepart of Indonesia for travel bloggers, such as "Papua for bloggers is two weeks without the Internet", also at cost for recalling and advertising on their resources. A trip to such regions will cost you a pretty penny on your own, it's better to unite, and there's nothing to do with a guide in such wild regions. As long as I have some doubts about this, I don't know how to organize everything better and how hardcore it is. If you have ideas and you have never been to Papua, but would really like to go - comment, please. I know the language, I am ready to work as a guide for food review. I would like to visit remote plamen, such as cows, who live in trees and eat people, the minimum price for such tours is $ 5,000 per person, but at cost it will be much cheaper, any will pull. But, most likely, this is too hardcore for most, since there will be not only the Internet, but nothing at all - just the jungle, the Papuan stone age and you with a backpack.
Development prospects
If your routes are interesting, they will be aboutspeak, share and it will even be possible that demand exceeds supply. In this case, you can hire assistants who will lead people on the most popular routes. You can also put a person to conduct short day excursions in any major city. Let him drive your day trips through Guided Tour, Tripster, Sputnik and other resources. That is, part of the work can be delegated. For example, the famous Bangkok guide Anton Dryanichkin is currently working with two assistants. But he has been in the ranks for 5 years, he has unraveled well, everyone knows him. I think I will need such an assistant in about a year and a half. So looking for a candidate. If you know Indonesia well, even better - Indonesian - you are welcome to work together.
It is possible to cooperate with companies that aggregateauthor's trips, or created their own powerful, popular brand, and even get there to work on a permanent basis. For example, it is the Association of Free Guides, the Mira Travel Club, the Secret Meridian, the Expedition Store, the team of Mikhail Kozhukhov, CheapTrip, Paganel Studio, etc.
For example, I cooperate with the Association of Free Guides, the Secret Meridian and the Expedition Store. Forms of cooperation can be two:
1. You announce your programs on their resource and the travel agency takes a certain percentage for each client who comes from them.
2. You work for travel agency programs as a freelance tour guide for a salary (usually about $ 80 per day + accommodation + flights according to the program).
Cons and pitfalls
It should be understood that working guide in the territoryanother country, most often, you work illegally. I am not an expert in the legislation of the Southeast Asian countries, but in Indonesia, Thailand and Malaysia such work is not legal for sure. Therefore, you must always exercise some care and caution. It all strongly depends on the region, for example, in Bali, the risk of burning down is much higher than on Sumatra, Sulawesi or Papua. Where there are few tourists, the locals will be glad that you give them at least some kind of work and it will simply not be profitable for them to knock on you, and they will not even think of kindness. In Bali, in Pattaya, Phuket, people are more annoying, the cops are more active and I, for example, just don't light up there at all. I drive clients all over Indonesia, but other than Bali. Well, if only passing through.
It was the first minus, now the second. Earnings at first will be very unstable. And the current situation with the dying ruble of income stability does not add to anyone. Therefore, in case of anything, get ready to ride between hitchhiking tours, live on couchsurfing or on casual suits, eat bum-packs from garbage dumps.
From 0 in your pocket to start this business does not work, you need to have a certain amount of money to maintain pants.
Even for someone it will be a minus that is needed verywander around the country a lot. First, in order to develop a route, agree with the right people (local guides, drivers, hotel owners, etc.), and then with customers. During my previous 10-month voyage to Asia, I did not stop anywhere for more than a week. Perhaps with the proper level of promotion it will be possible to rent a house somewhere, to live there and sometimes to go somewhere, to conduct tours. And then back to the nest. But at first, it will not work out that way. Good guide legs are fed! Movements in space will be very much.
My experience
I'll tell you more about my experience. I spent most of my time traveling around Southeast Asia in Indonesia, especially on huge Sumatra, whose territory is only slightly smaller than Thailand. At first I earned money in Russia, in a contact zoo, but about two years ago I had the idea to try to earn money on authoring tours, this just contributed Oleg's tour to Thailand. I developed an unpretentious route around Sumatra, announced it on my blog and spent it in May 2014. True, there was only 1 person. And earnings as such were not. But also a minus too.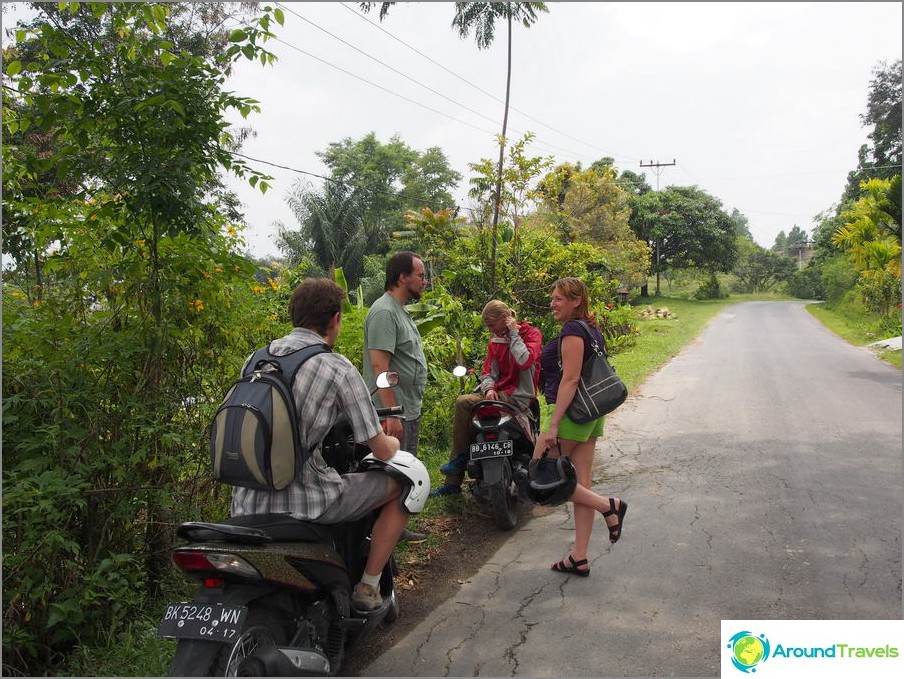 Then I returned to Russia and spent the summer searchingcustomers and developing new routes. Created a site Let's go to Indonesia, where I announce my future trips and post reports about the ones that have already taken place. I scored several groups and successfully conducted them (Sumatra, Java, Sulawesi). Among them were even Orthodox pilgrims with a priest from Kemerovo. Pilgrims in Sumatra - can you imagine? I myself still do not believe that this happens.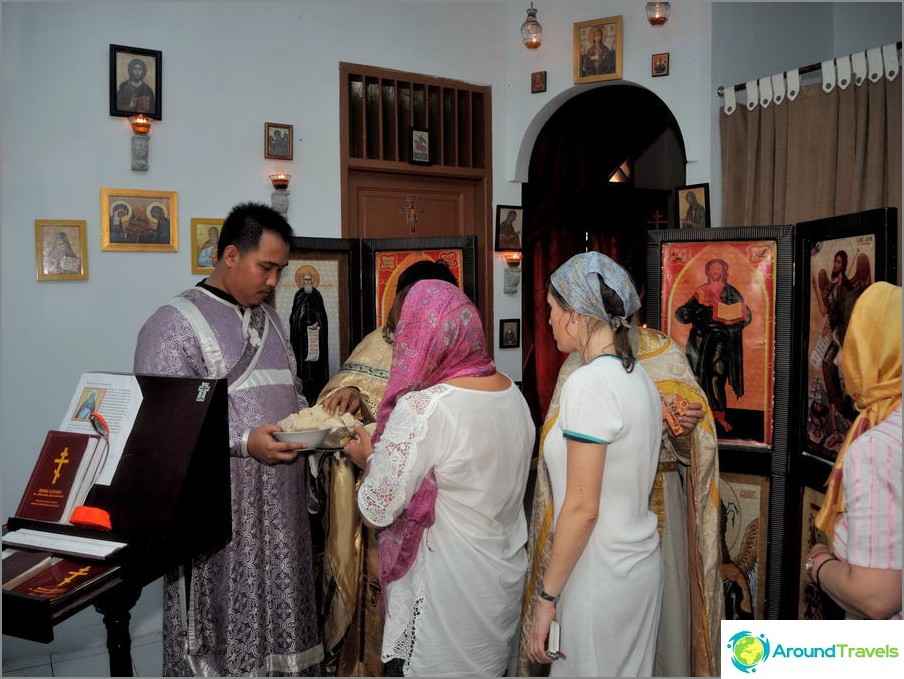 Here is another Chukchi on Papua to bring))) Does anyone have friends in Anadyr?
Often they contact me directly with a requestprepare and conduct some kind of special program in Indonesia - I know Indonesian language and I can, in principle, organize everything. Of my 6 trips, 4 were just such, unannounced anywhere else. And 2 more programs planned for the upcoming season are also special trips. It's just that people are apparently looking for a specialist in Indonesia and are addressing directly their inquiries. This is another plus for the promoted blog on your topic and knowledge of the language of the country in which you travel most often. The disadvantage of such special programs is that one often has to change plans and go somewhere for exploration and training. But it is also interesting and additional motivation to disrupt your ass from the nesyazhengo guesthouse or apartment.
Now decided to specialize in environmentaltourism and travel for entomologists (I am a biologist by education, still not exactly breathing to all bugs). There was one group of entomologists in Sumatra and another one is planned for next year. Plus, they ask Halmakher to scout - they'll have to go there someday.
My previous 10-month voyage for Indonesia, Tayand Malaysia was carried out entirely on funds from the author's tours. That is, I left full autonomy and self-sufficiency in 1 year from the start. Now the task is to increase income, as it plans to travel not only in Southeast Asia, but also in China, Japan, Central Asia, South America, Africa.
Now I have ambitious plans for Java, Sumatra, Sulawesi in the near future and for Papua, Flores, Moluccas and Kalimantan in the long term. Follow the news on my blog wandering naturalist
I will be very happy to answer all questions, helpadvice, and if you had the experience of organizing copyright trips - to discuss the details. Would you like to become my companion and help me to travel around Indonesia - also contact us.
Life hacking 1 - how to buy a good insurance

Choosing insurance is now unrealistically difficult, so to help all travelers, I compile a rating. To do this, I constantly monitor forums, study insurance contracts and use insurance by myself.

Life hacking 2 - how to find a hotel 20% cheaper

First, choose a hotel on Booking. They have a good offer base, but the prices are NOT the best! The same hotel can often be found 20% cheaper in other systems through the RoomGuru service.

Discount hotels