The black house in common is called the Black Temple (Black Temple), apparently having a nearby effect White temple, so to speak, for contrast. So Black, it's still a house or a museum, as you like, because they don't go there, and there are no monks there either. It is rather an art gallery created by one person (Tavan Duchani), even though the buildings look like Thai temples.
When I went there, for some reason I thought that therealmost nothing, literally 1-2 buildings with certain attributes and all. In fact, this is a decent area, which continues to be built, and the museum's collection is filled with new objects of art, well, if you can call it art. I am afraid that this landmark will not please animal defenders, but some Satanists will, on the contrary, be delighted.
The content of the article
Black temple in thailand
As far as I understood, the author's goal was to show Hell how he imagines him, well, or something like that. The idea is not new, there is already Temple of Hell and Paradisemore frank than Baan Dam, soin Thai is called Black House. I personally do not have the feeling of Hell, rather some kind of exhibition center for the sale of hides, horns and hooves, as well as stylized furniture. Apparently because the collections are duplicated, almost everywhere the same thing: either a dozen chairs arranged in a circle, or animal skins scattered around the room, or in some closed buildings, everything is lying in a pile. And workers in the backyard continue to make similar items.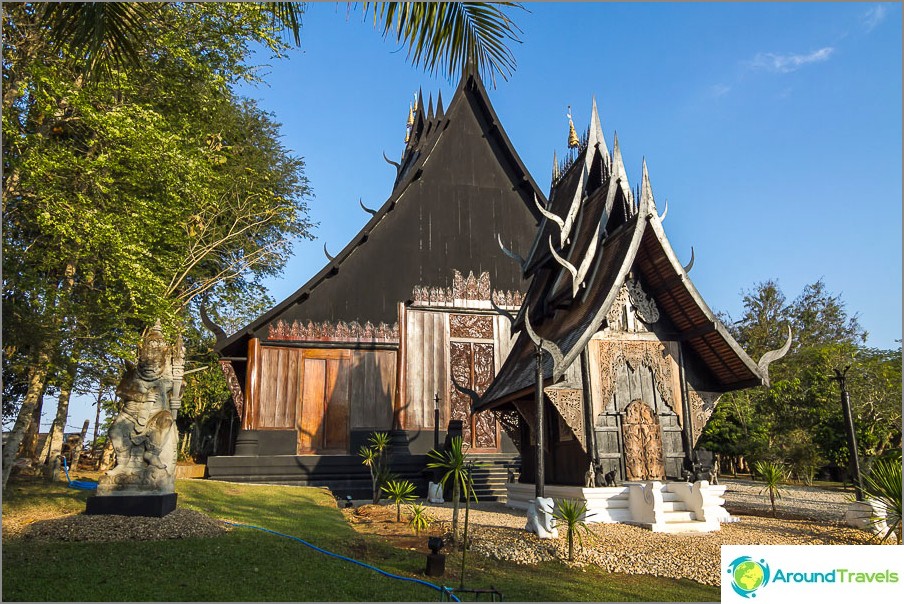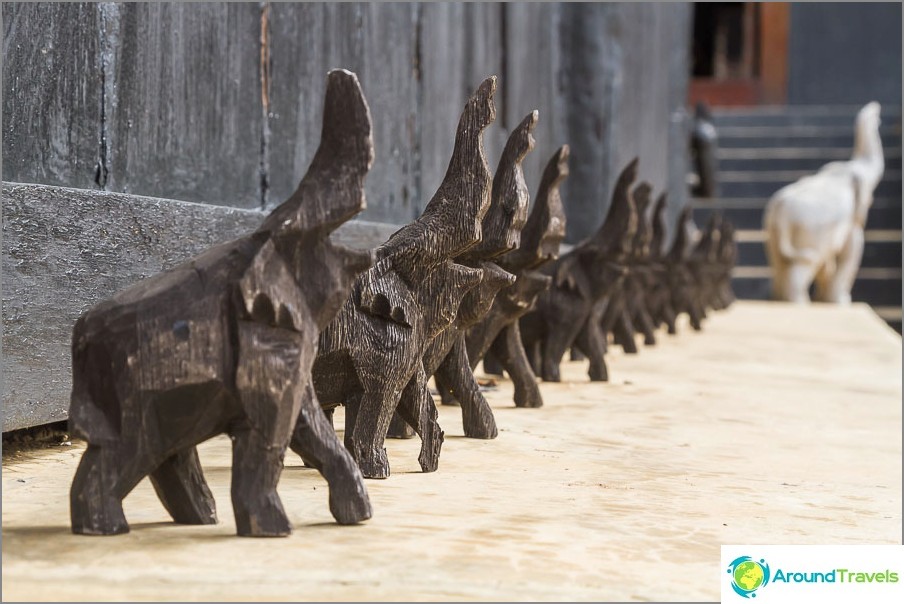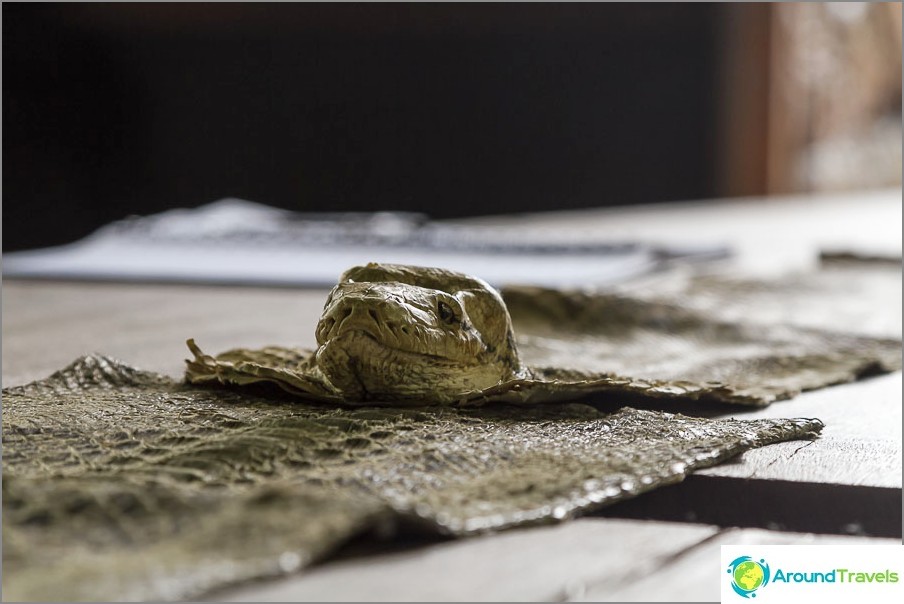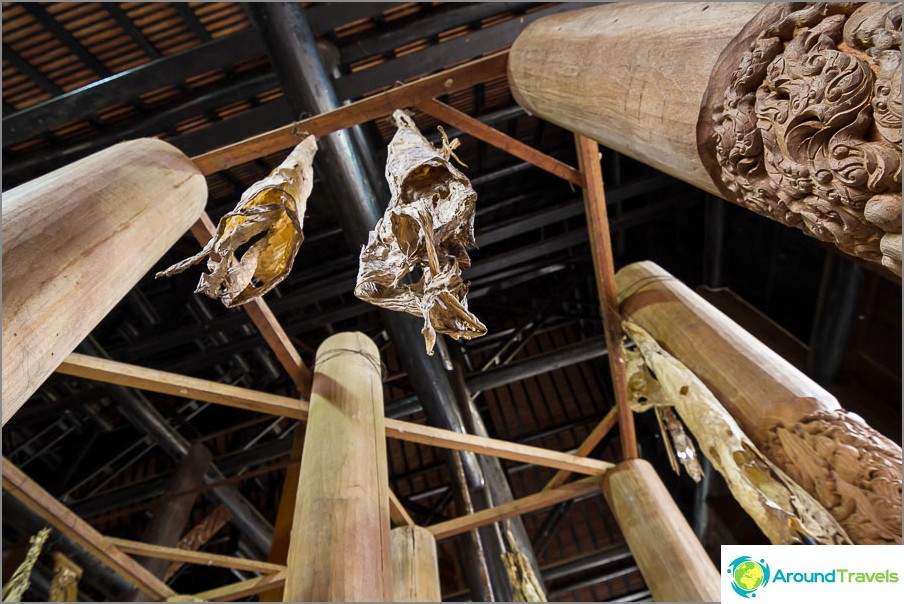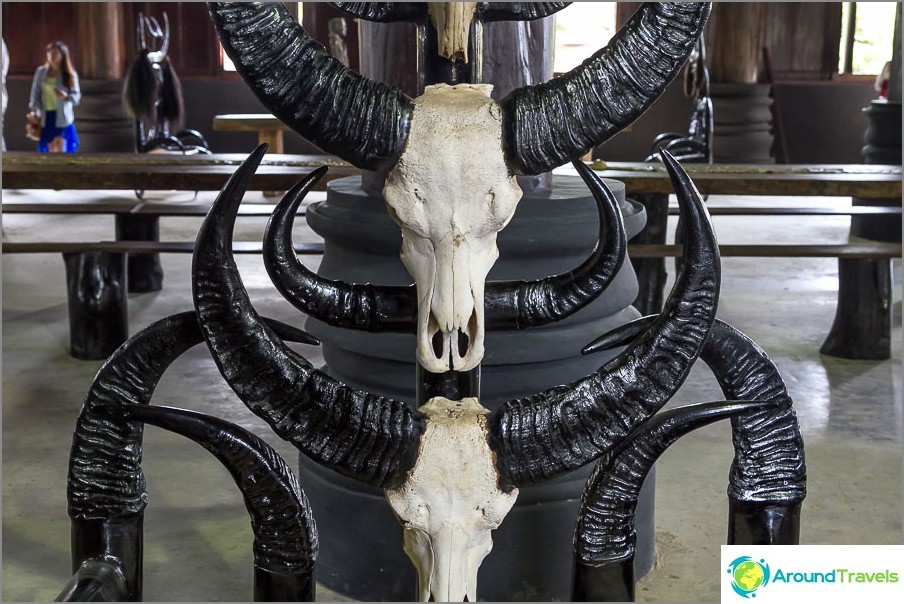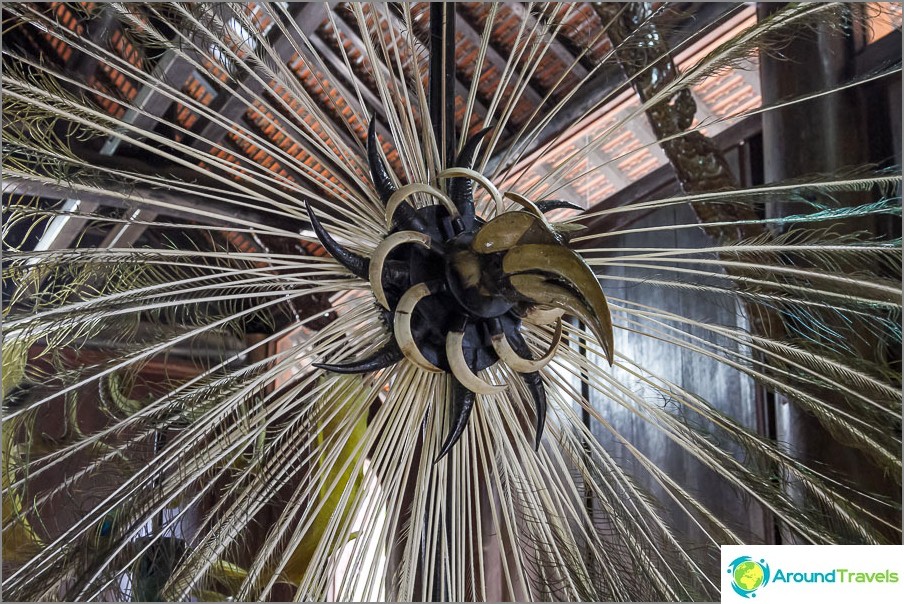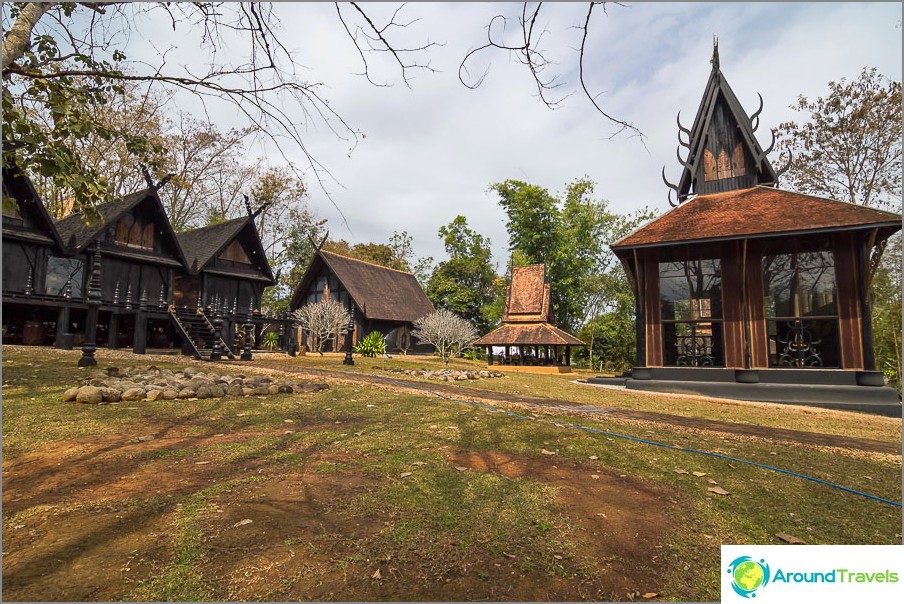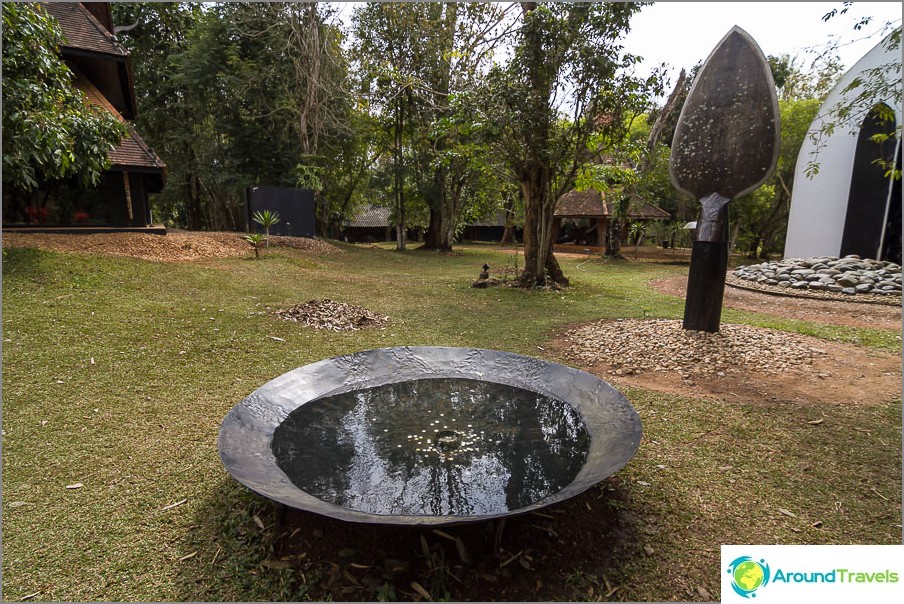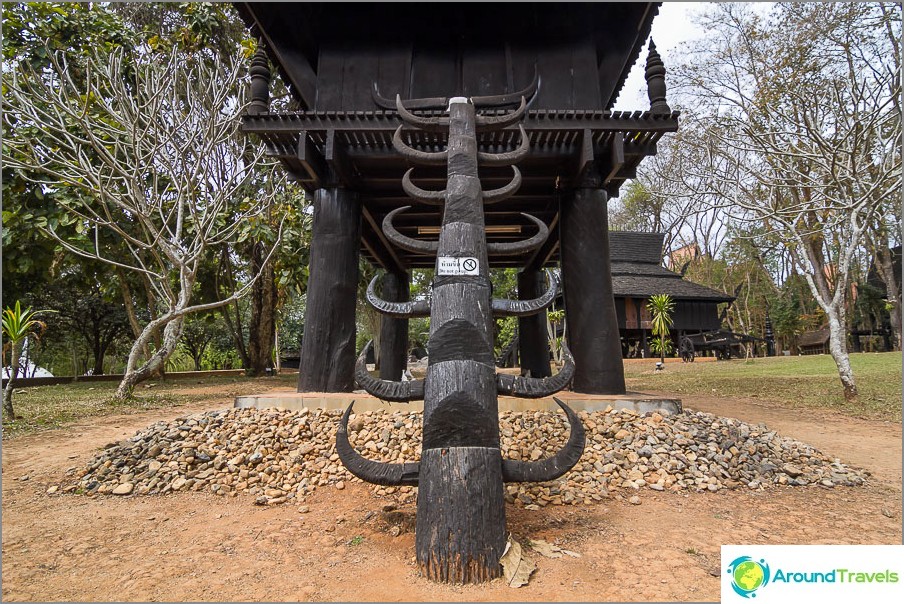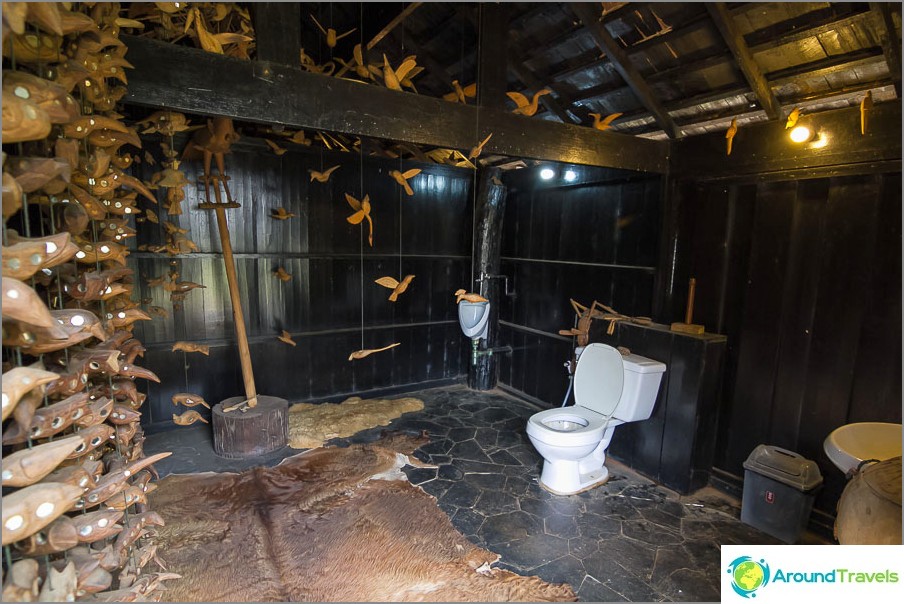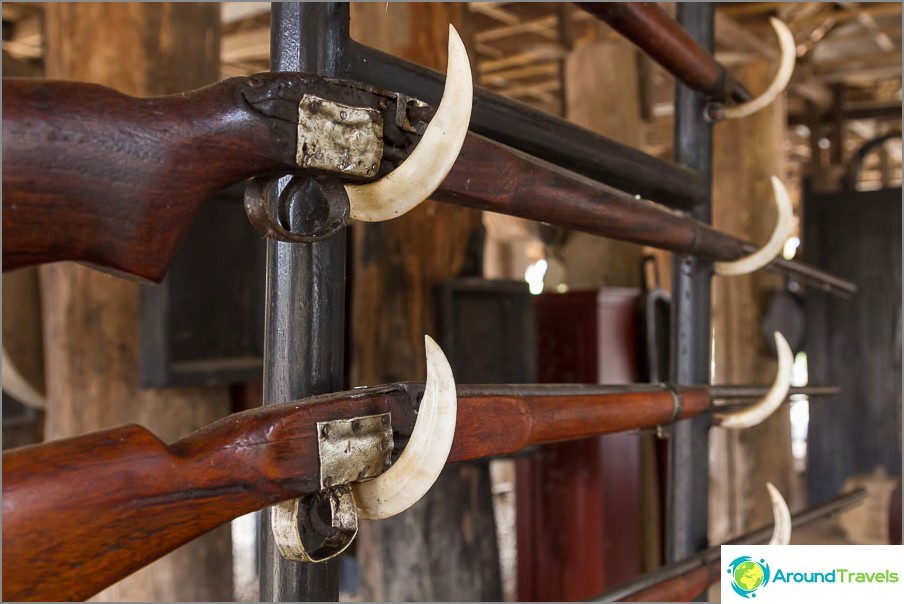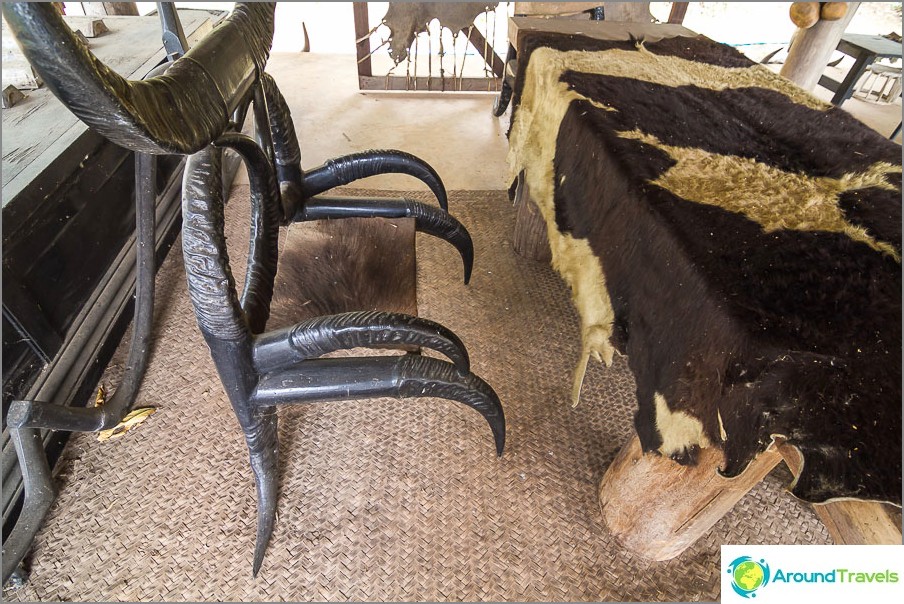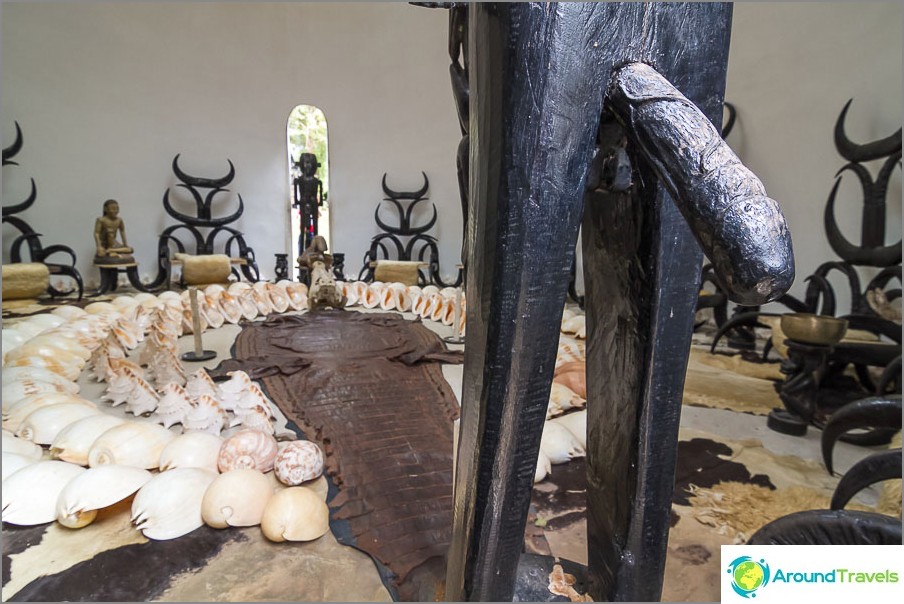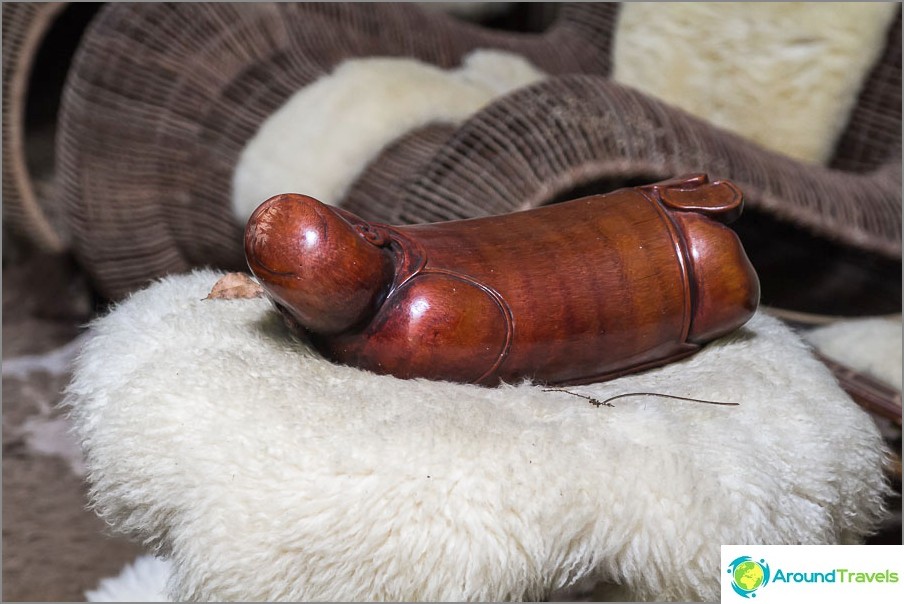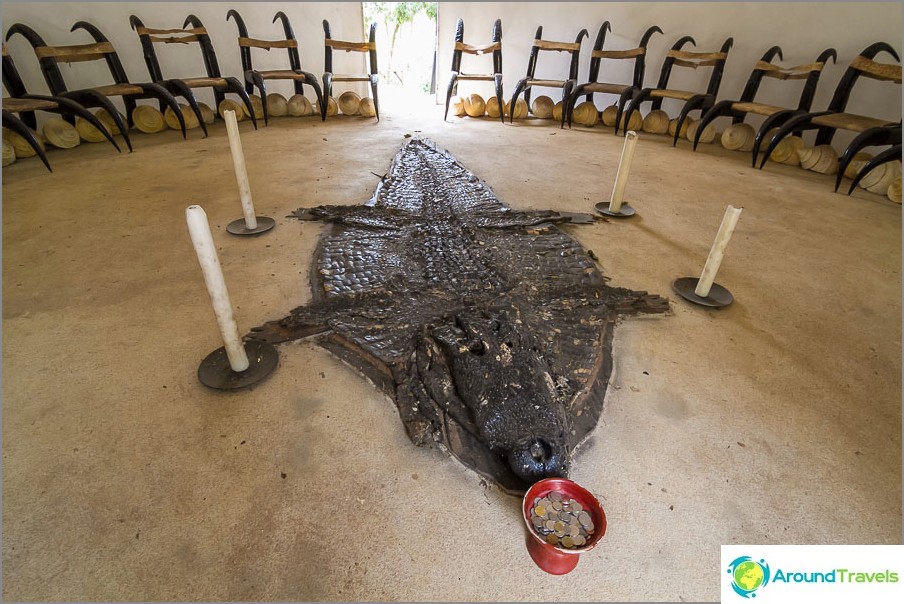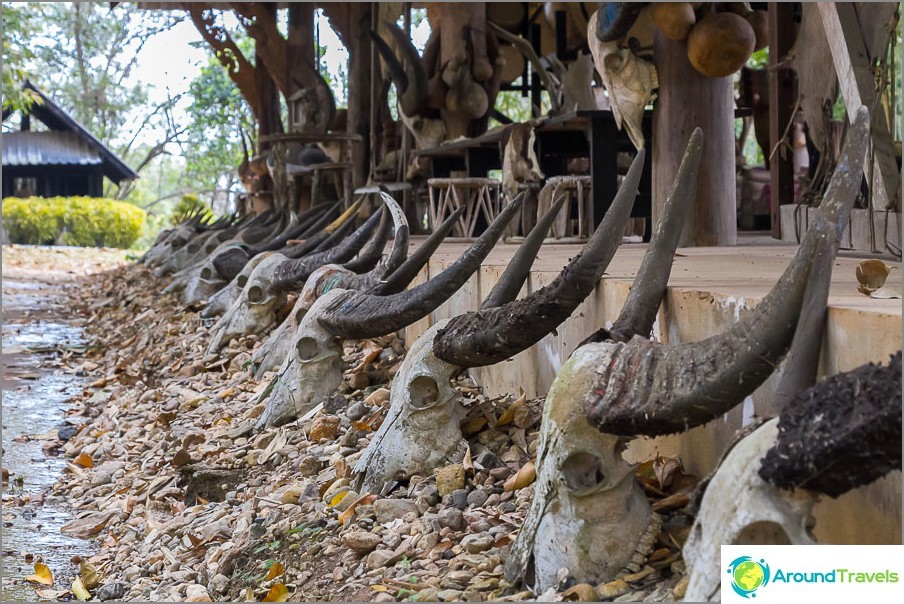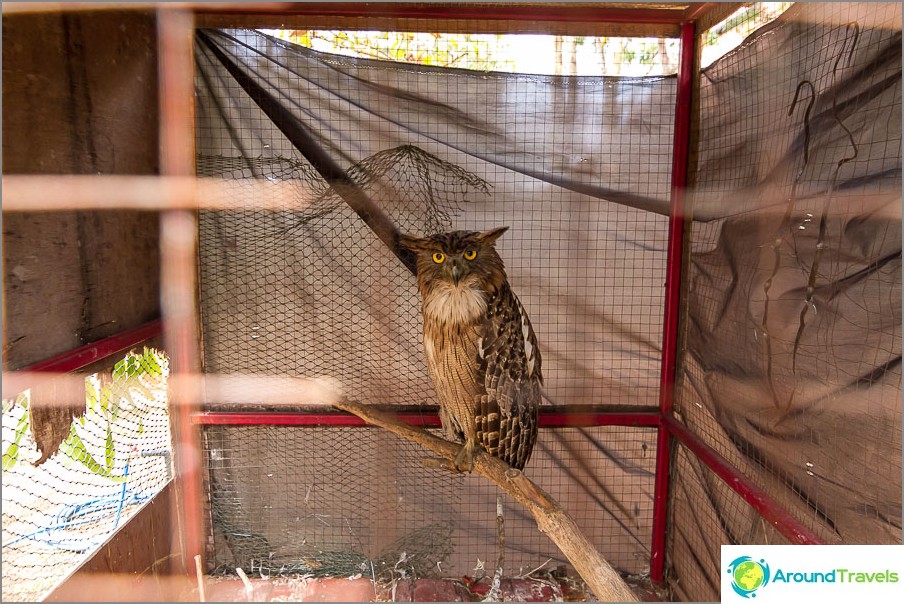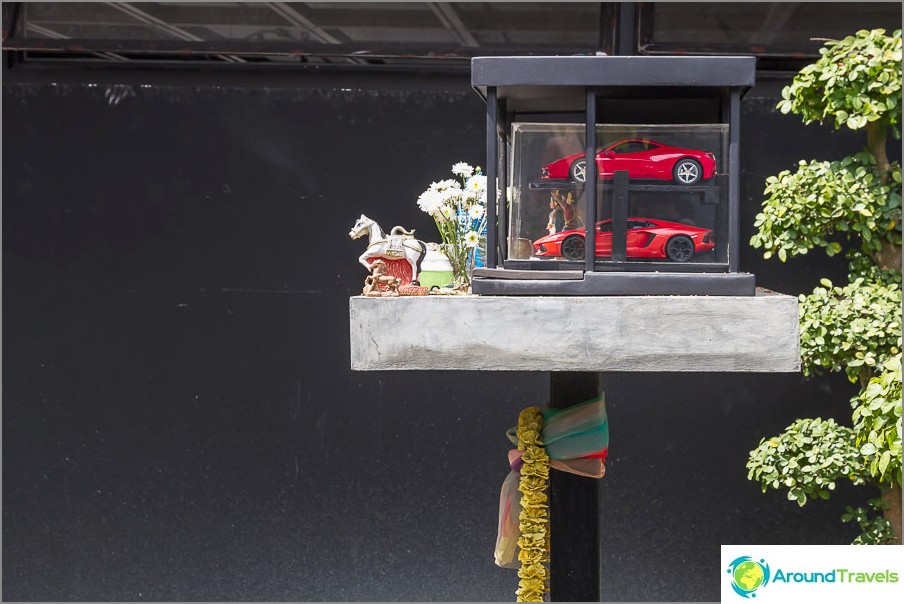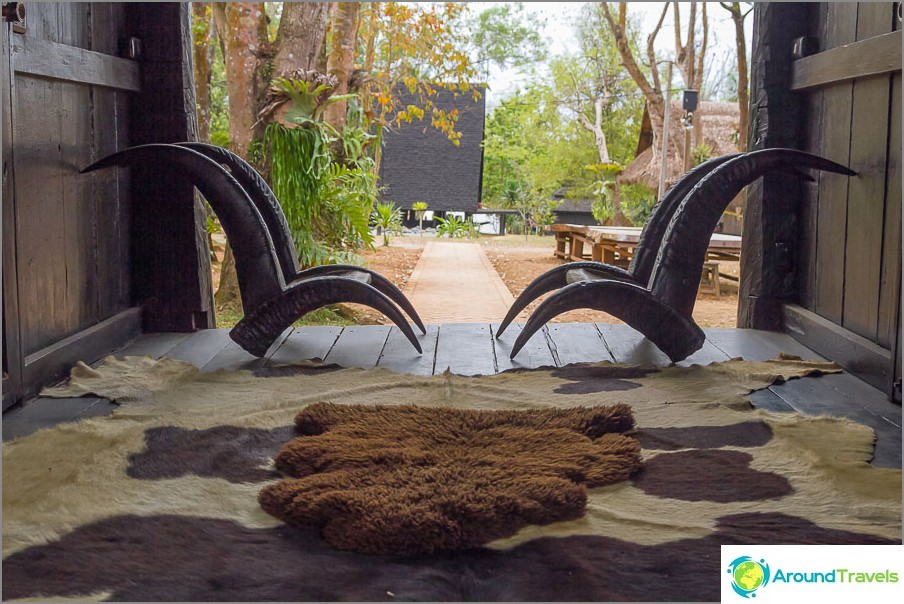 In addition to Thai motifs, there are alien. From a distance, it seems that a spacecraft has landed, and when you get closer, the building begins to resemble a prikopanny submarine. And what is it really, nobody knows, except the author. Perhaps after some time the pavilion will open and become clearer. Most likely, inside will be the same gutted carcasses. Or maybe it will be prepared green little men?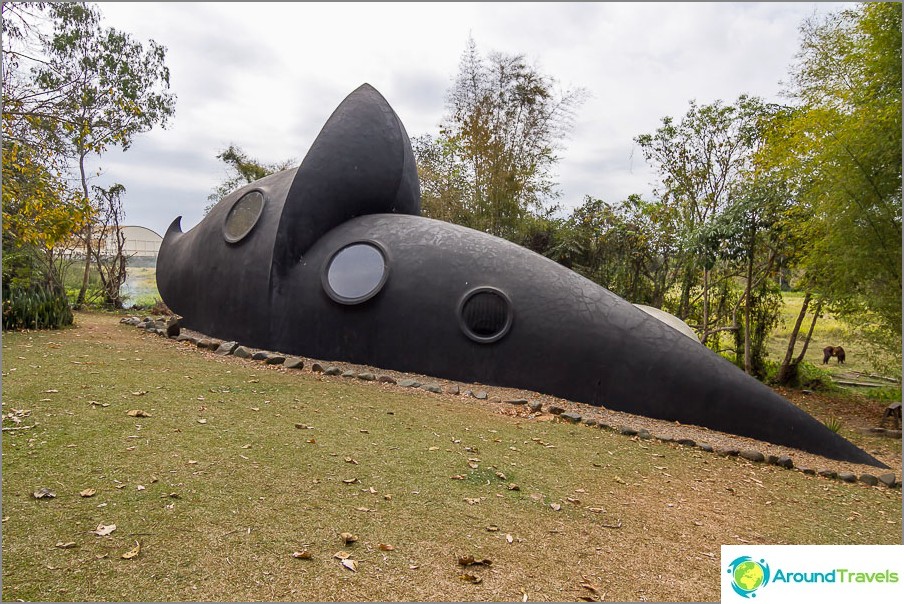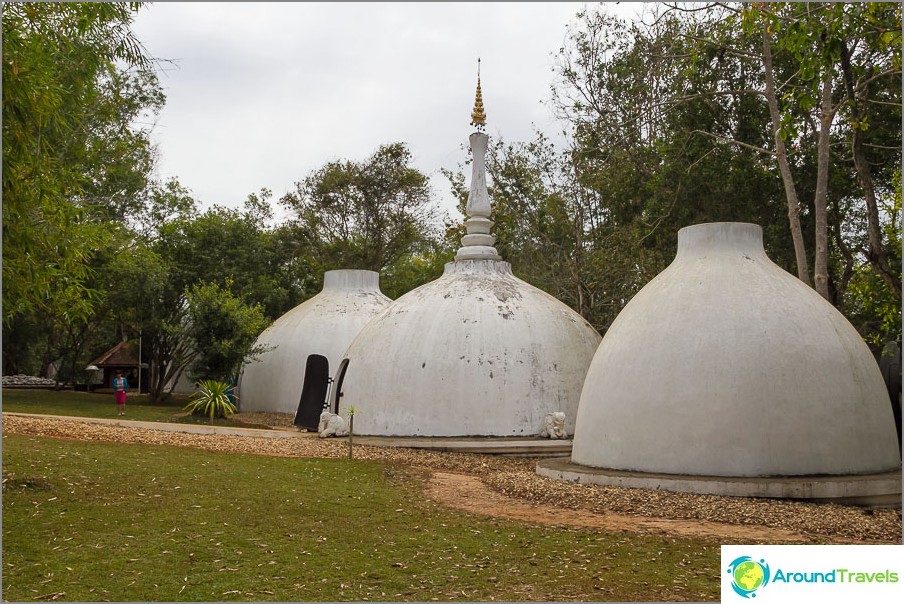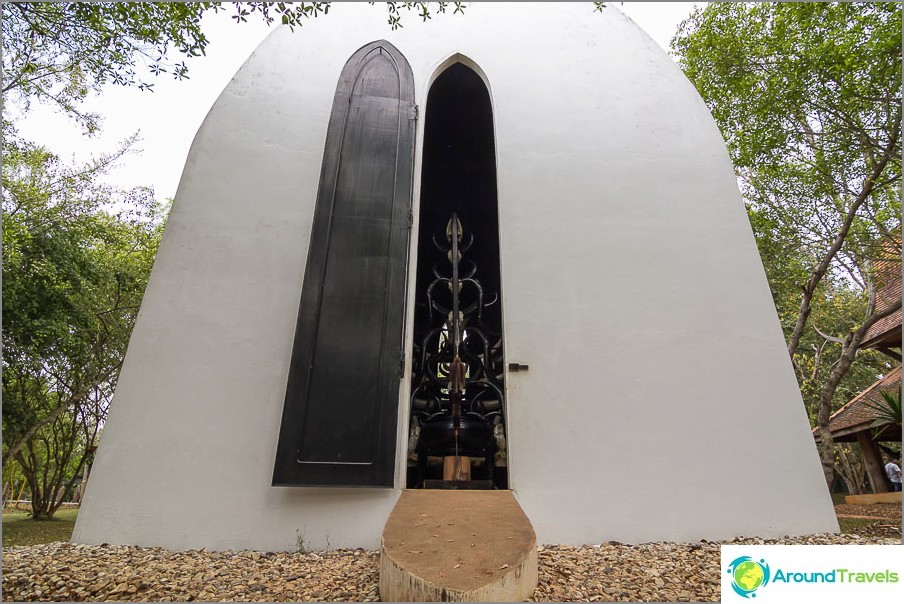 Surely, visiting the Black Temple / home is not for everyonewill be to your taste. However, what I saw did not cause any rejection. Rather, on the contrary, it is interesting to look at something unusual. In a series of identical temples, I want to see some other look, in order to dilute the usual Buddhist atmosphere. On the other hand, if they want to return to ordinary temples or national parks, they are unlikely to return here. One time is enough.
Anticipating some exclamations about the slaughter, I wantsay - guys, you first stop eating meat, and only then speak about how you feel sorry for animals. Especially, lovers of cats and dogs love to resent, although cows or pigs, going to sausages consumed by them, are not less alive than cats and dogs. I personally no longer understand these double standards (I feel sorry for the cat, I don't have a cow) than the creation of such art galleries. It may be therefore, no negative emotions when visiting any museums with stuffed animals and zoos, I do not feel, this is the world, the way it is.
Before leaving, you can go to the pavilion at the parking and buy something home for memory. Some objects are completely harmless, others repeat the theme of the Black Temple.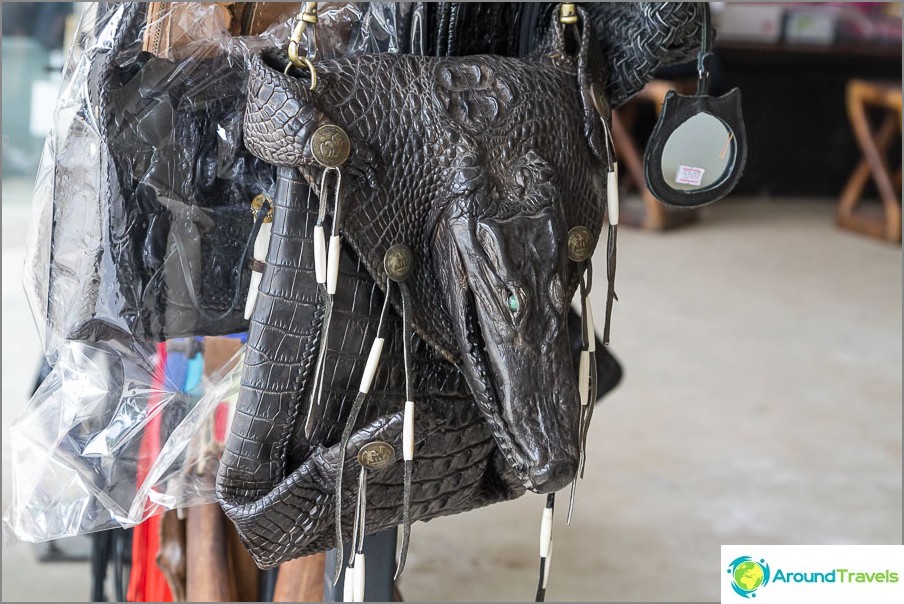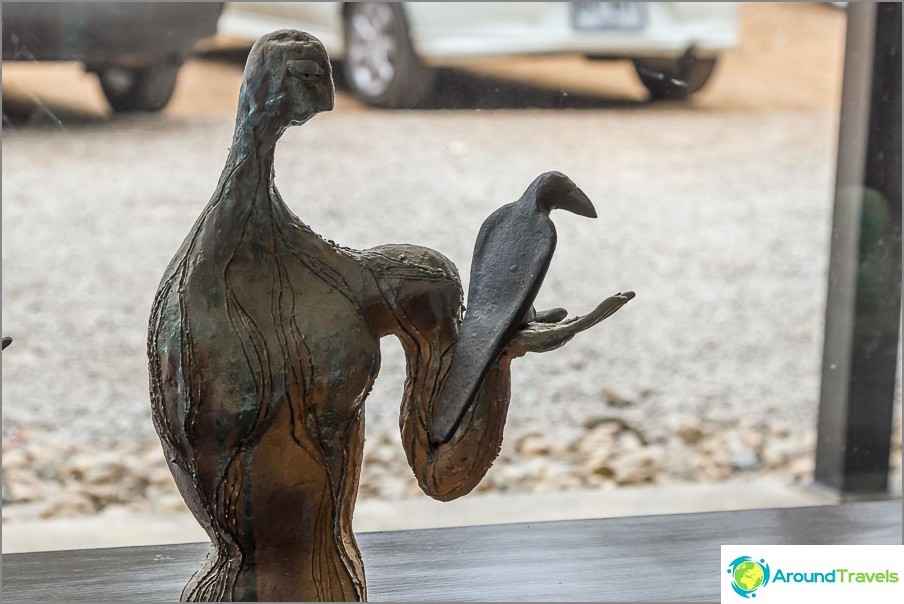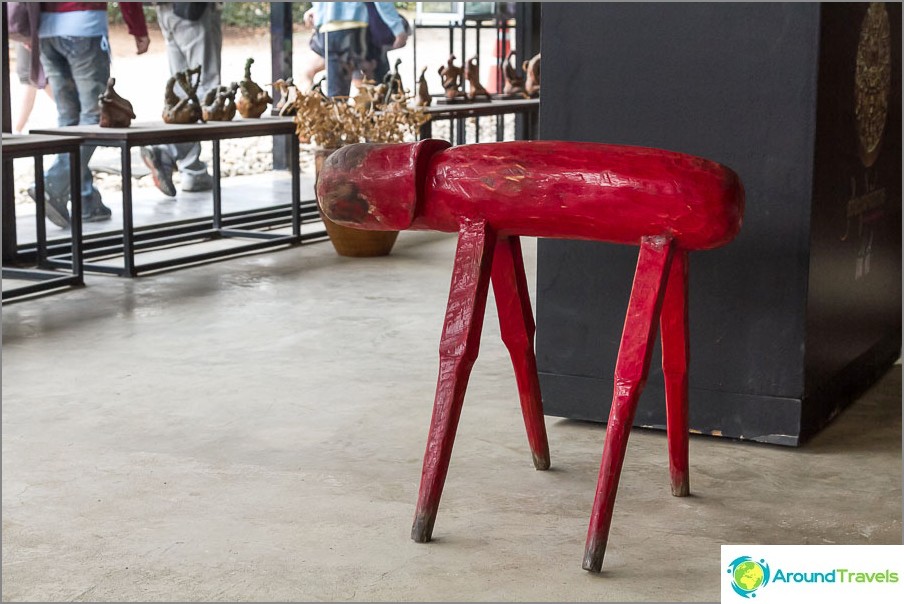 Information to visit
The entrance is free.
Opening hours: every day from 9.00 to 17.00, and from 12 to 13 break. And although the territory is not fenced, they are not allowed to go there outside, the guards are standing around the perimeter with guns (just kidding).
In Chiang Rai, it is a good night to stay.rush. You can see a little the city itself, its central part and visit several attractions. Not bad to write all this in the whole journey through the north of Thailand.
I somehow stayed in quite cheap gueste Baan Nukanong Guesthouse (my review), but it is very simple, I do not know who will suit. I think it makes sense to look at something else and book in advance. The easiest way to search for hotels on RoomGuru, there are all the discounts and the most complete database of hotels. Well, you will book more in the future either in Bucking, or in Agoda, which will be offered.
Here are a couple of hotels that I noticed for my next trip: Sirin Place Boutique and Nice Inn Town Hotel and Apartments. Both in the center, with a high rating, quiteinexpensive. In Nice Inn Town in general, very cool Deluxe and Superior (with kitchen). Prices in the north, of course, very pleased. All 2 times cheaper than in the south at the resorts. Use!
On the map
Located north of Chiang Rai. On a bike or car ride about 15 minutes from the city. There is a sign off the road, but there you can still get confused a little in the alleys.
District near Chiang Rai
District near Chiang Rai:


Life hacking 1 - how to buy a good insurance

Choosing insurance is now unrealistically difficult, so to help all travelers, I compile a rating. To do this, I constantly monitor forums, study insurance contracts and use insurance by myself.

Life hacking 2 - how to find a hotel 20% cheaper

First, choose a hotel on Booking. They have a good offer base, but the prices are NOT the best! The same hotel can often be found 20% cheaper in other systems through the RoomGuru service.

Discount hotels