Phu Khao Noi Temple (Wat Phu Khao Noi) in translation fromThai means "small mountain temple." It is one of the oldest Buddhist temples in the entire province of Surat Thani, and not just on the island of Phangan. Geographically, the temple is located near Koh Phangan Hospital, in the area Ao Hin Kong beach. The place is isolated, secluded, verycharacteristic of island temples, not spoiled by the attention of travel agencies. The temple of strong energy, interesting to visit for people who speak English or have previously found information about how important this culture is for Thai culture
The content of the article
Wat phu khao noi
To people who have been tempted and have already visited large temples,where tourists are brought in large numbers, Phu Kao Noi will seem small, inconspicuous, dirty and in general it is not clear what is special in it and why it was here to come. There are no giant statues like Luang Phor Thuat in Samui Wat Bophutrama, there is no big architectural ensemble like in Chinese Temple on Phangan. The usual, slightly shabby, almost deserted Phu Kao Noi is valuable not by paints and sisins of one hundred baht, but by the temple, whose history goes back almost 130 years.
In the temple classes are held with Thai childrenduring their holidays, where children are introduced to Buddhism and encourage the aspirations of those who are seriously interested in issues from this area. Wat Phu Kao Noi is also a center for learning meditative vipassana techniques on Phangan. What is remarkable about this center is teaching it in English. The lessons are generally spoken in Thai, but for farang there is an exception and opportunity, thanks to the abbot of the temple, who is fluent in English.
Historical reference
Wat Phu Khao Noi was founded in 1889 by Luang Por.Vachira or Pra Kru Vibon Tassan is the patriarch and native of Phangan from a very respected family. Luang Po was born on Phangan in 1847 and for a long time was a monk at the temple of Ampawana, which is located 300 meters from the subject of our conversation. As a follower of Buddhism with great experience and experience, Phra Cru Vibon Tassan looked out for a separate place for deep meditations and found him on top of a hill with a beautiful view.
Caught away from everyone on Phangan, even fromhis monastic brethren, a monk dived into the practice of Vipassana, as well as gradually engaged in the construction of the temple, which was named Phu Kao Noi - a small temple on the mountain. Thais have revered such austerity and years later Pra Kru Vibon Tassanstal one of the most respected clerics of the island. Even after a hundred years, the temple, and especially the place of personal meditation of a monk, where access to ordinary lay people is forbidden, is considered a place of power and fulfillment of desires.
Founded during the period of the Kingdom of Rattanakosin (with1782 to 1932), in September 1997, Phu Khao Noi Temple was registered by the Department of Fine Arts of Thailand as a historical site. An important historical artifact is the central pagoda, built in the style of an ancient Thai castle, on the basis of which the texts from the teachings of the Buddha are inscribed. Around the pagoda stands an ensemble of eight buildings of various architectural types: octagonal and bell-shaped pagodas, with curved corners, pagodas in the style of a castle and Burmese chedi. In the old main hall (ubosot) there is a statue of Buddha subjugating the god of death Mara.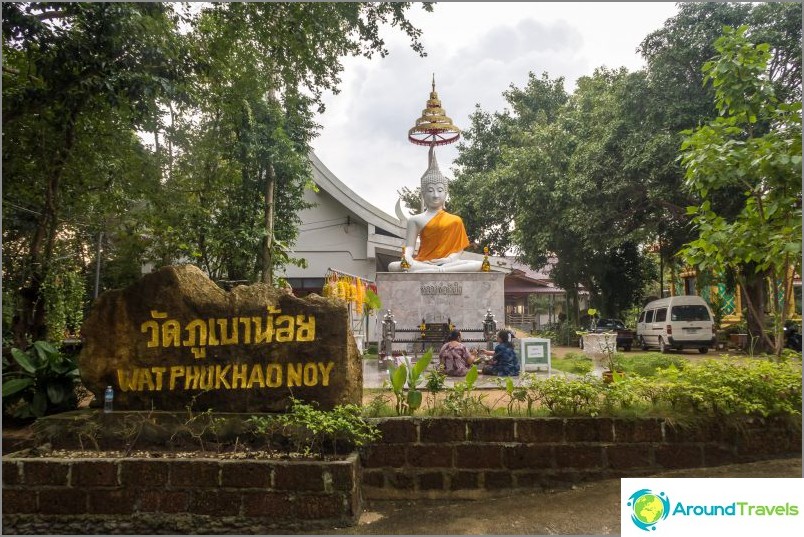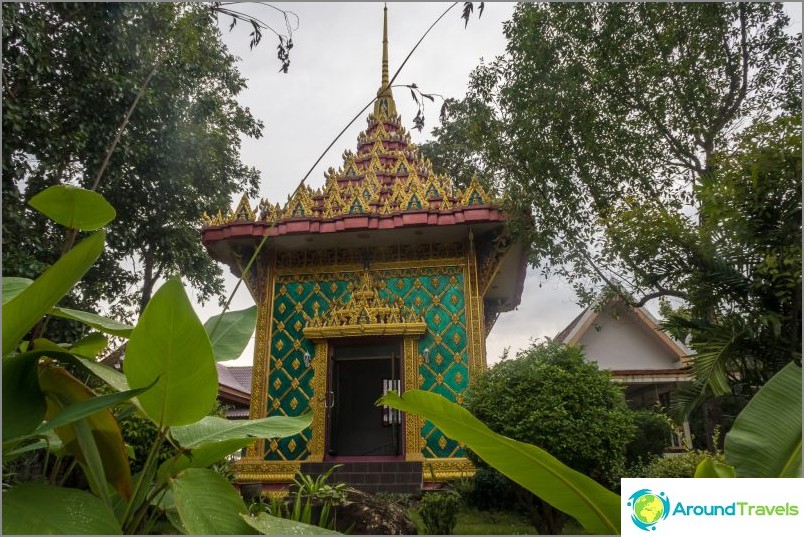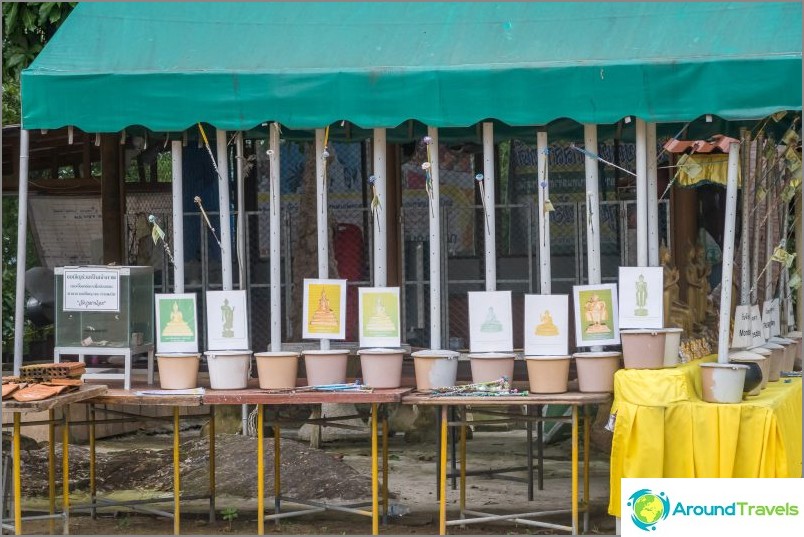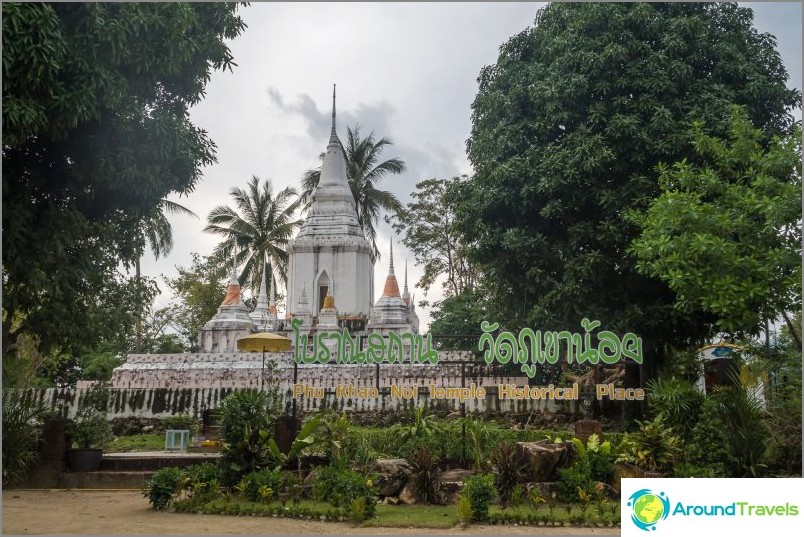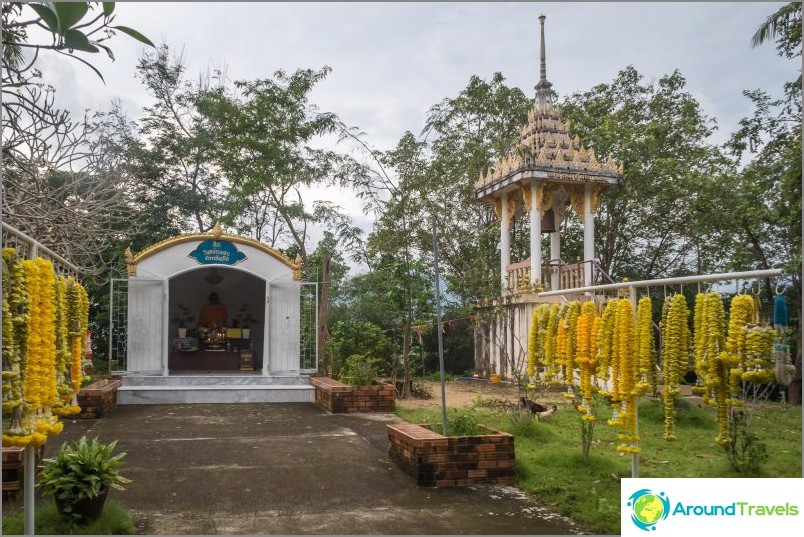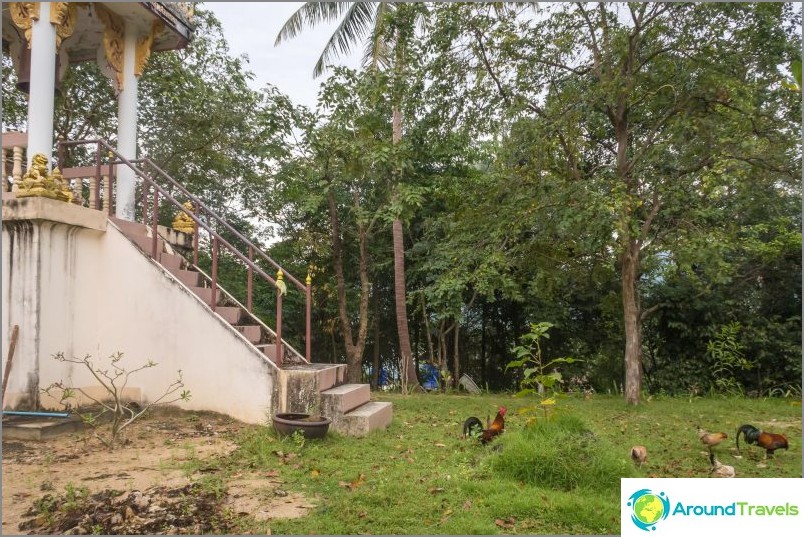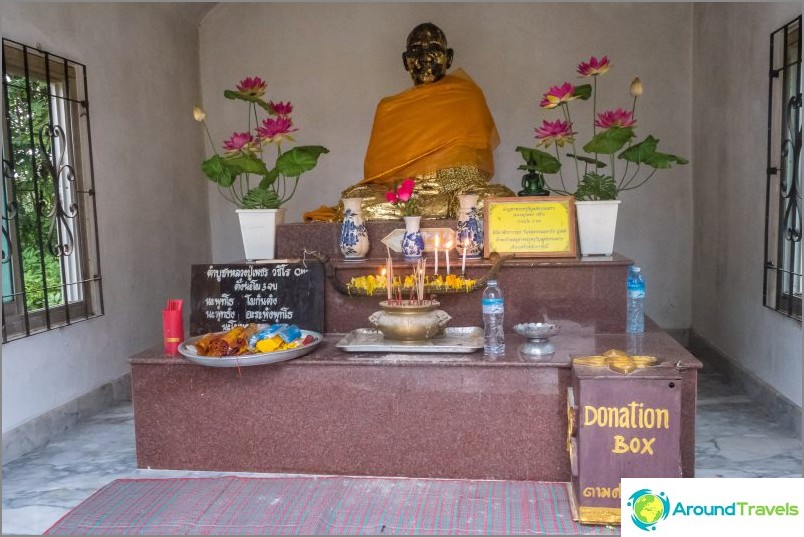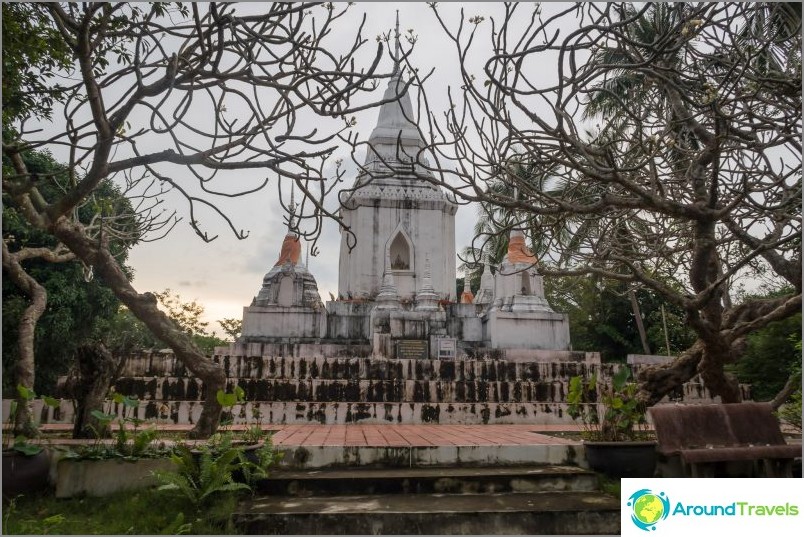 Information to visit
Open from 6 am to 6 pm, in fact from dawn to dusk.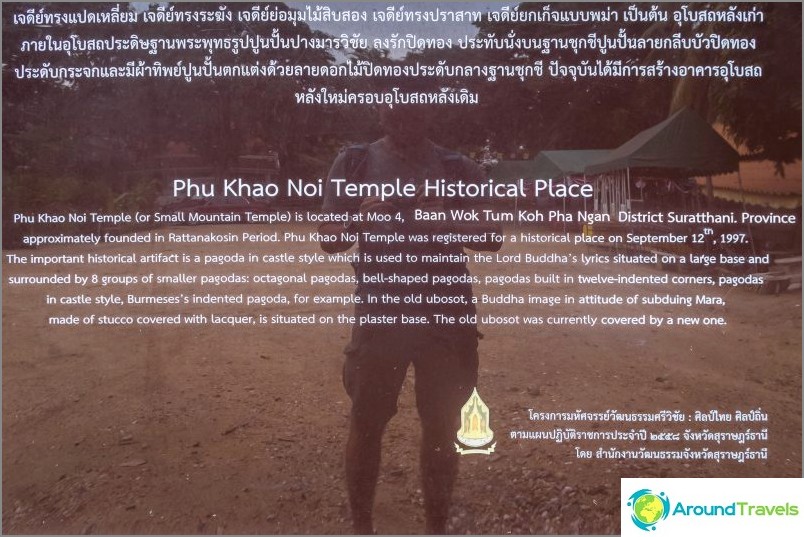 On the map
Wat phu khao noi
Wat phu khao noi
The most ancient temple of Phangan, with old buildings. Of interest is the White Pagoda, the old temple building, a chapel.
More about the temple.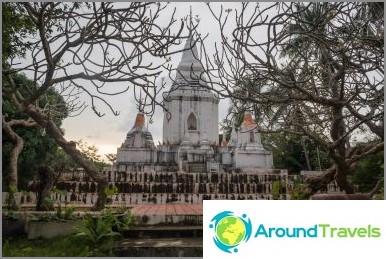 The most ancient temple of Phangan, with old buildings. Of interest is the White Pagoda, the old temple building, a chapel. More about the temple.
Life hacking 1 - how to buy a good insurance

Choosing insurance is now unrealistically difficult, so to help all travelers, I compile a rating. To do this, I constantly monitor forums, study insurance contracts and use insurance by myself.

Life hacking 2 - how to find a hotel 20% cheaper

First, choose a hotel on Booking. They have a good offer base, but the prices are NOT the best! The same hotel can often be found 20% cheaper in other systems through the RoomGuru service.

Discount hotels