A detailed review of hotels in Ayuthaya I will not do,I will describe a couple of pieces of them and orientate on prices. I chose to stop a certain rayonchik, in my opinion it is very convenient: there is a market, bike rent, Family Mart, and minibuses go back to Bangkok from here. And also from here quite close to ancient capital Ayutthaya. But I do not exclude that somewhere around here there is something else good and budget. They say about the railway station is full of guesthouses.
Read also How to get from Bangkok to Ayuthaya.
The content of the article
Hotels that I went around
Before I go to the description of the hotel, I wantrecommend RoomGuru - an excellent search service that is not inferior in its functionality to any of the leaders in this segment, but at the same time there are often more lucrative offers on the hotel that interests you. In Asia, for example, there are lots of offers on Agoda.com that are much more interesting than on exactly the same hotels on Booking.com.
Ayutthaya hotels>
P.U. Inn Resort
P.U. Inn Resort

- two different hotels nearby, one owner, but differentReception Each has a room with fans and air conditioning. I happened to live in one and the other. The place is popular, so there was not much choice. 1 night spent in a room with a fan, two more in a room with kondeem, but in another building.
600-800 baht per room with air conditioning for 2-3 people.
Good room, albeit small. There is everything you need, clean and tidy. Internet works well.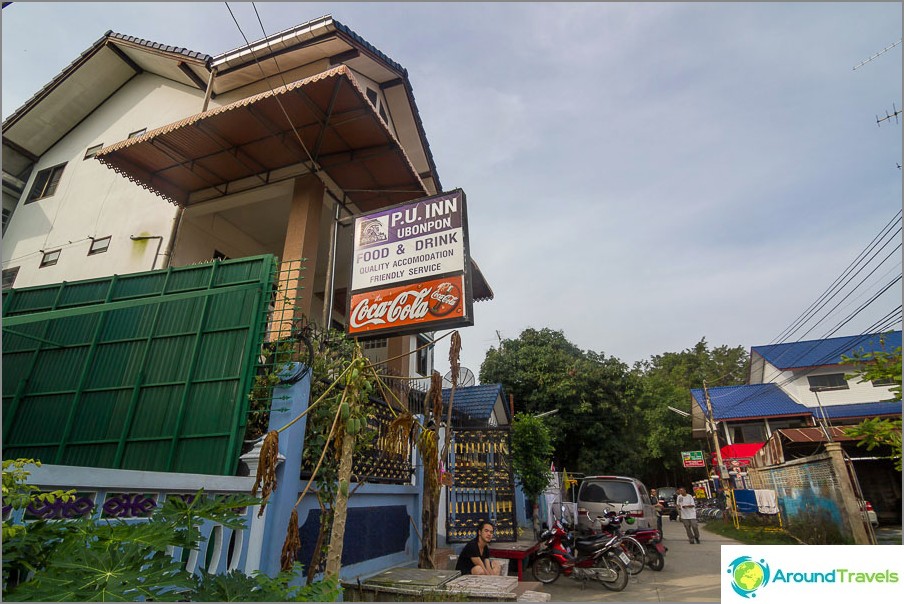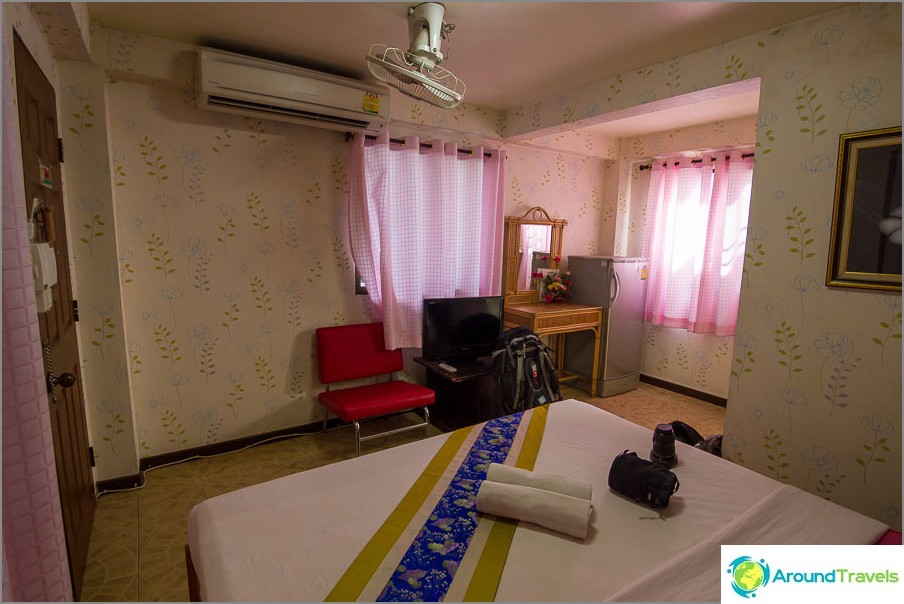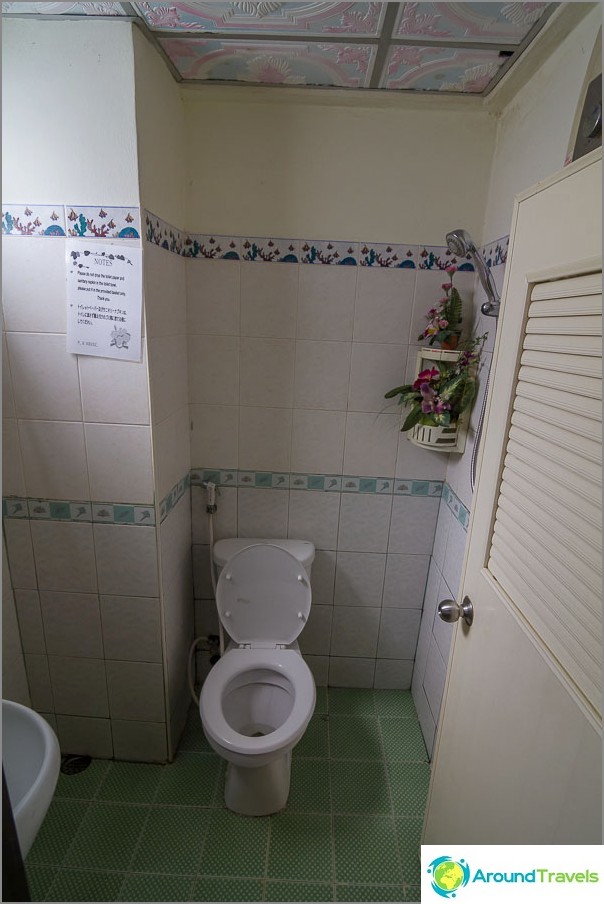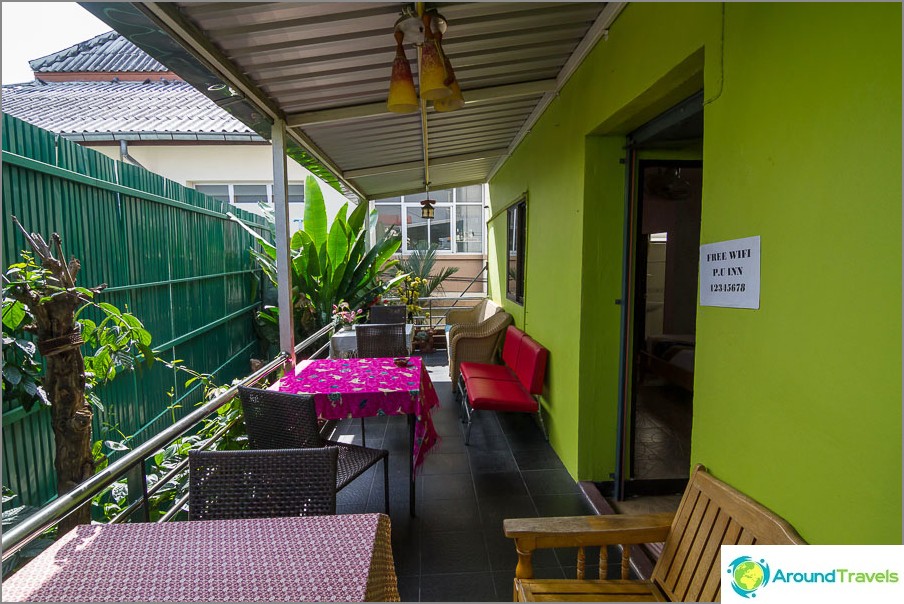 A year after my stay, they made a pool in the hotel. If this is so, then even well, there is where now to swim after the hellish heat, and the hotel has become even steeper
Here is a direct link to the hotel in RoomGuru - P.U. Inn Resort

Other guesthouses
First the map where these guest houses are located.
Tony's Place - fan rooms from 300 baht.
At the corner there is a guesthouse - with a fan of 350 baht, with air conditioning of 450 baht. There are other rooms at 300 baht, but more dumb.
B.J1.Guesthouse - dilapidated guest-house in the alley, in the same place as P.U.Inn with prices from 150 baht (there is a price in the picture).
Where there is bike rental (200 baht / day, return at 8 pm), there are 250 baht rooms with a fan.
</ Li>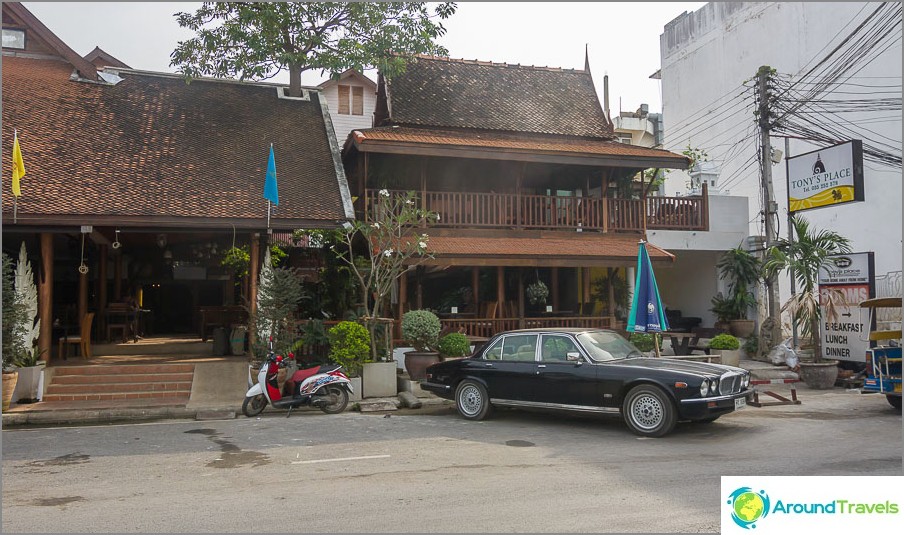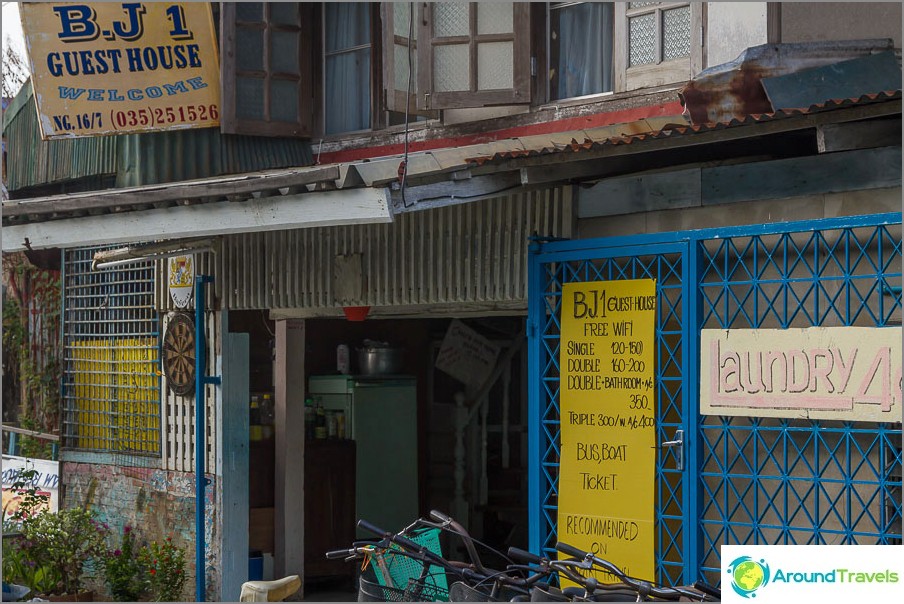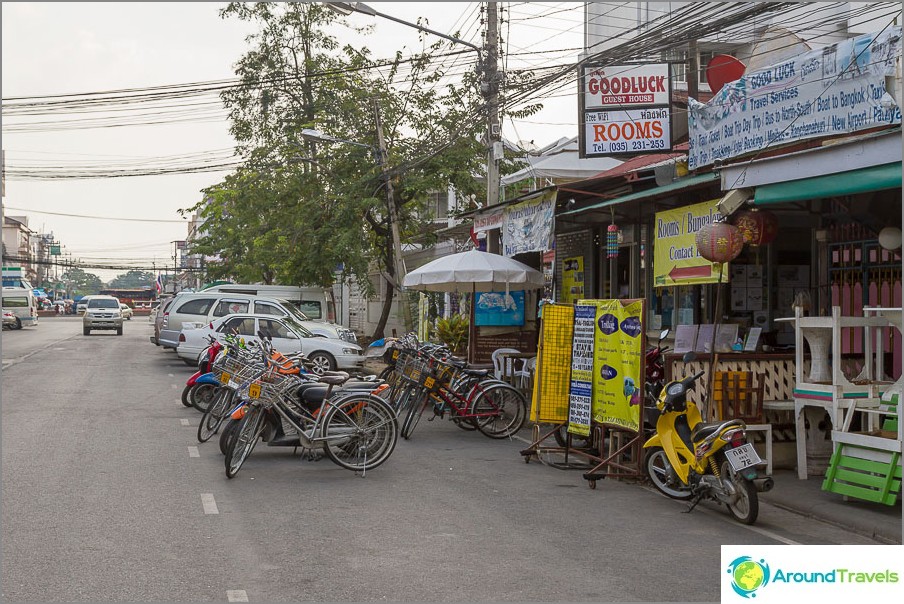 A full list of hotels in Ayutthaya can be seen atRoomGuru, and book there. During the season it is better to do it in advance, and then there will be few numbers, I almost succeeded, took the last one and waited for a long time until it was released.
All Ayutthaya hotels
Below you can see in general all the hotels in Ayutthaya according to your dates of arrival, and ask the price.
Life hacking 1 - how to buy a good insurance

Choosing insurance is now unrealistically difficult, so to help all travelers, I compile a rating. To do this, I constantly monitor forums, study insurance contracts and use insurance by myself.

Life hacking 2 - how to find a hotel 20% cheaper

First, choose a hotel on Booking. They have a good offer base, but the prices are NOT the best! The same hotel can often be found 20% cheaper in other systems through the RoomGuru service.

Discount hotels