Cafe Bar Carpe Diem on Phi Phi is owned by the owners Phi Phi Villa Resort (I just lived in this hotel) and is on theirterritory closer to the sea. You can get here on a footpath between the beaches of Ton Sai and Long Beach, 10 minutes from the pier. There is little information about this place in the network, mainly in reviews about the hotel where this cafe was highly praised.
The content of the article
Cafe Carpe Diem
Carpe Diem was a small establishment, witha nice interior and exterior design, and this is definitely not a restaurant - it doesn't draw at all on either the menu or the quality of service. Although with the right mood and if you are not in too much of a hurry, there's quite a Zen atmosphere here - you can lie on pillows with pleasant music.
I deliberately googled and found out that Carpe Diem -This is a Latin expression that means "enjoy the moment" or, which most suits the meaning - "seize the moment". The staff of the cafe about the translation probably did not hear anything, so they are all kind, smiling, but very slow. I waited 20 minutes for the menu to be brought to me, and then as many more while preparing my order.
Prices are above average compared to otherinstitutions of this kind here on Phi Phi. There are dining areas under the roof and in the open air, the patio is covered with large trees, so there is a lot of shade. The view from the water is simply amazing.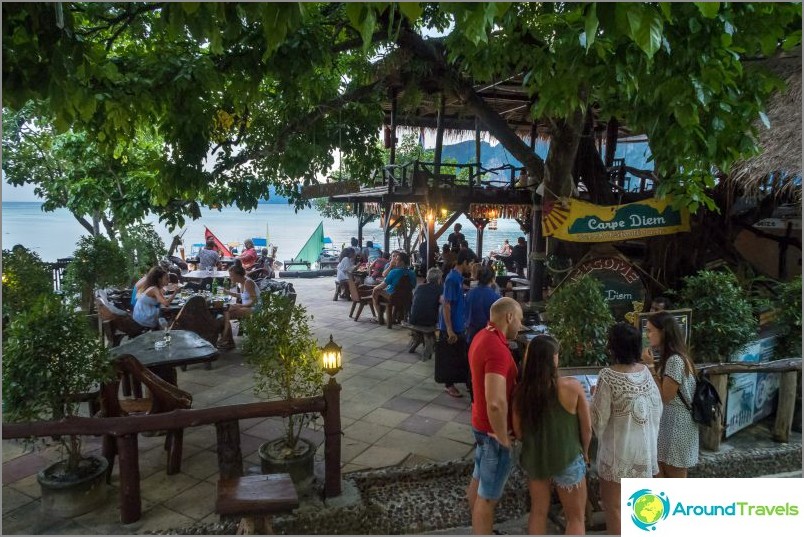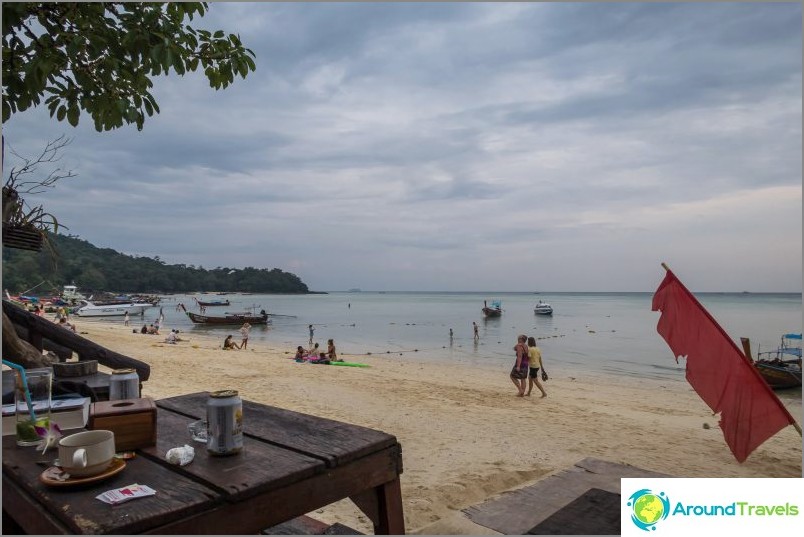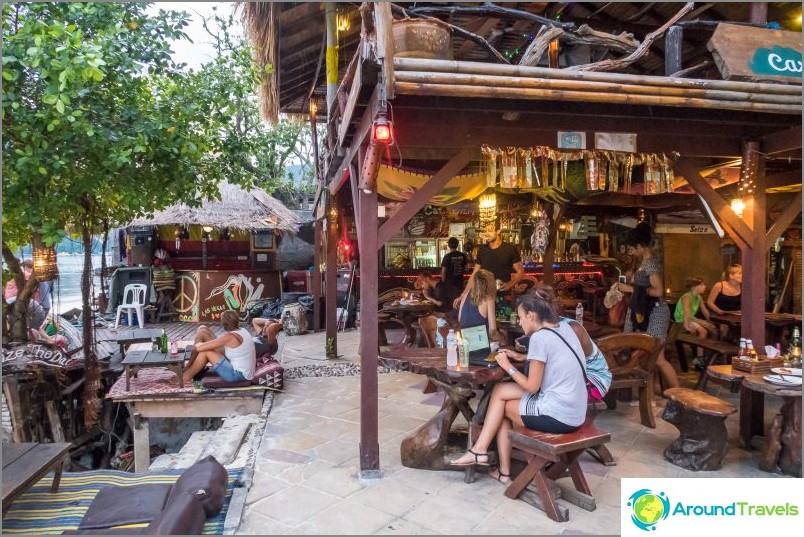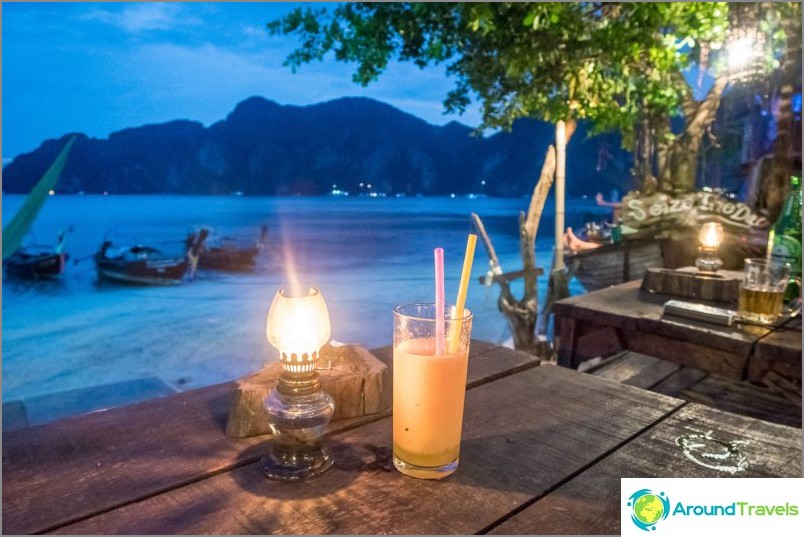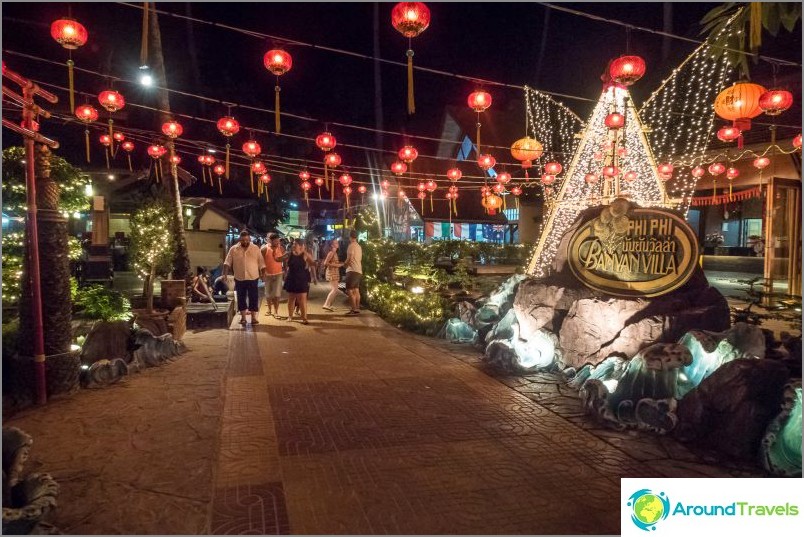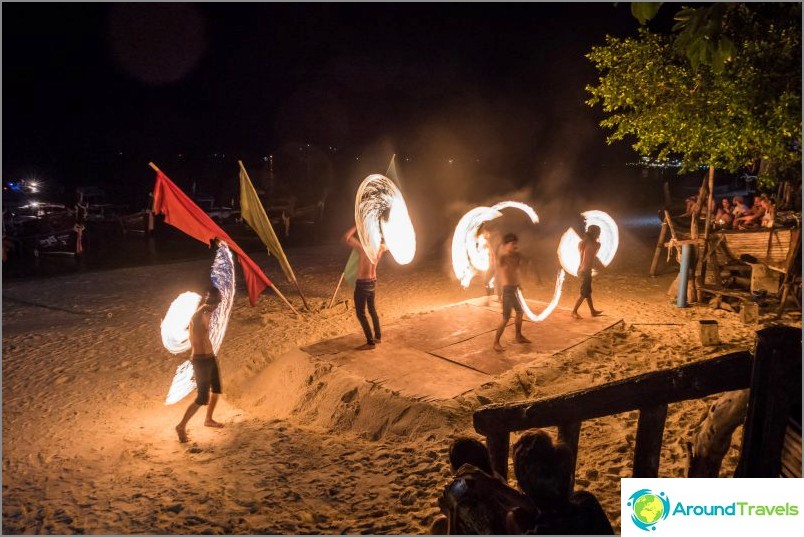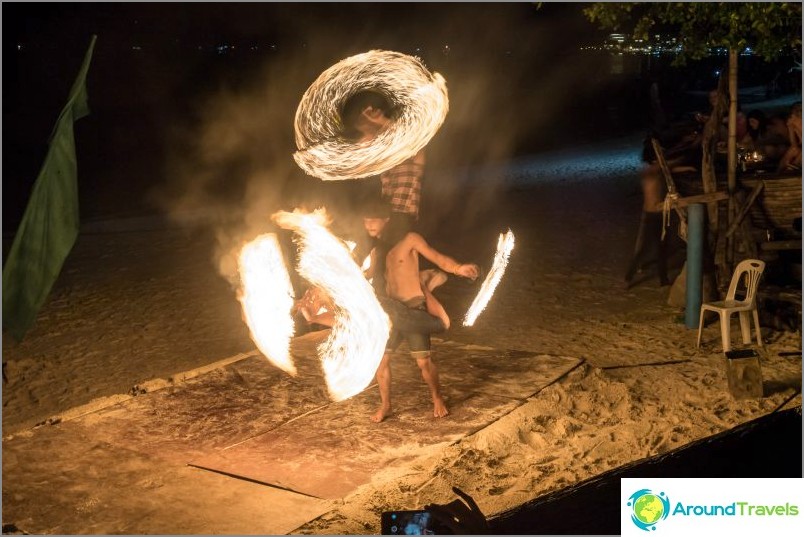 On this beach, near some coastal cafes.do a fire show in the evenings. And the cafe Carpe Diem is one of those. Cool sight, I recommend to see, not necessarily here. Though I have already seen him 100,500 times, but still it's interesting every time. Only guys feel sorry, if you look at them closer, you can see how many burns they have.
Information to visit
I ordered "cashew nuts seafood" for 180 baht and a regular, fruit shake for 80 baht. The portion was unpleasantly small.
Fire show starts at 21:30. No fans, mosquitoes in the evening just overcame me. And until 12 pm only drinks are served here, the kitchen is closed until that time.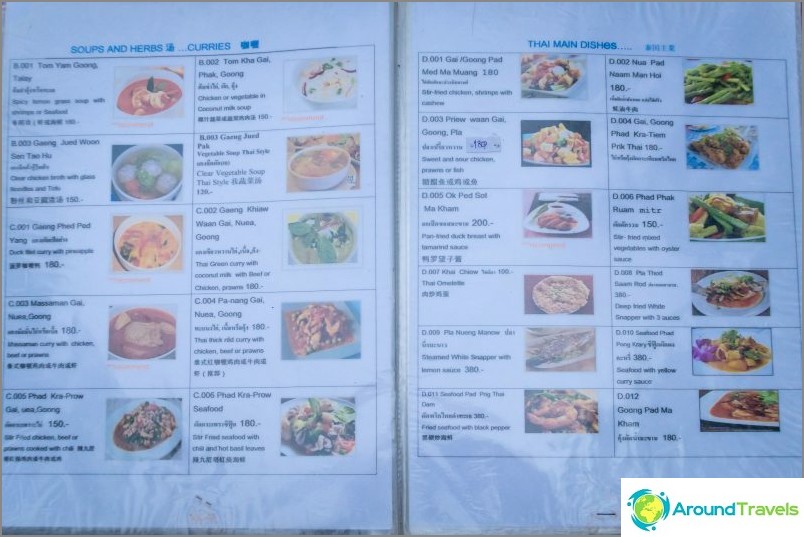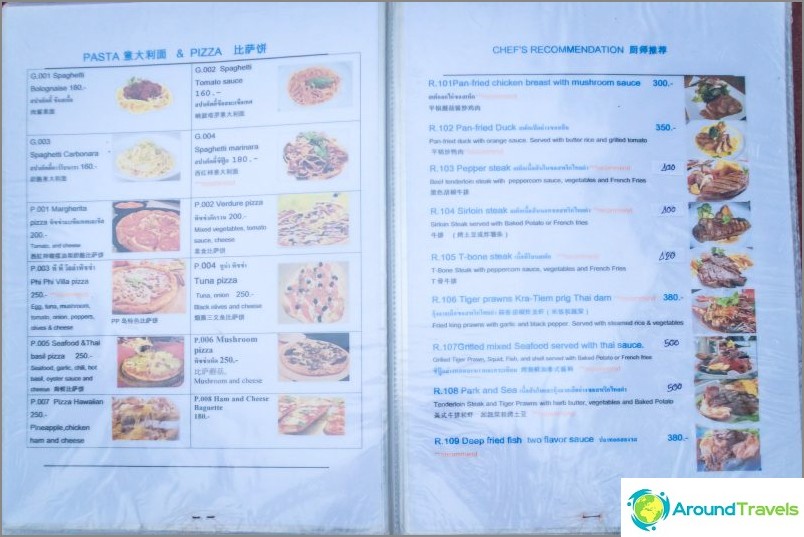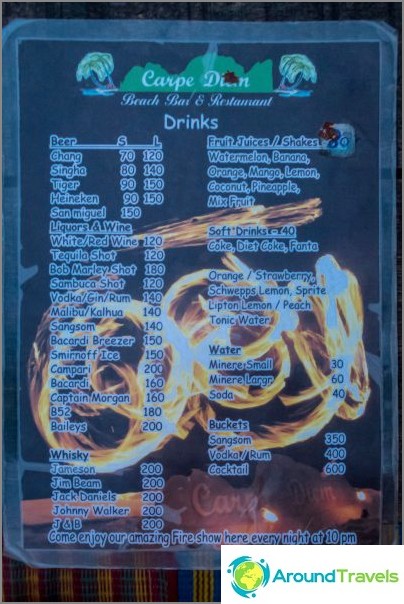 On the map
Restaurant Carpe Diem
Restaurant Carpe Diem
Good restaurant overlooking the sea and fire show at 10 pm.
More about cafe.

Good restaurant overlooking the sea and fire show at 10 pm. More about the cafe.
Life hacking 1 - how to buy a good insurance

Choosing insurance is now unrealistically difficult, so to help all travelers, I compile a rating. To do this, I constantly monitor forums, study insurance contracts and use insurance by myself.

Life hacking 2 - how to find a hotel 20% cheaper

First, choose a hotel on Booking. They have a good offer base, but the prices are NOT the best! The same hotel can often be found 20% cheaper in other systems through the RoomGuru service.

Discount hotels