Thai cafe on the left edge of Ton Sai (ifstand on the pier facing the sea) right on the footpath. Although, when you talk about Phi Phi Don, all the paths are pedestrian there. Outwardly, a completely unobtrusive institution with small dimensions, in fact, it turns out to be one of the best places on Phi Phi Don, where you can hear and eat tasty seafood. Very friendly staff, despite the large cross. On the network, I repeatedly met with reviews of people who had already come under the closure and for the sake of them people remained to work some more. Yes, and on my own experience I was convinced that the attitude towards the guests in the cafe Thank You was at a decent level.
The content of the article
Cafe Thank You
Inside, the room opens up a littleThai cafe on 7 tables with a completely unpretentious interior, where the prices seemed to me a little more expensive than the competitors in the neighboring Amp, but at about the same level. Excellent Thai and seafood dishes, if possible, order Thai lobster - delicious.
From the pros: in the afternoon there is a shadow, while in the next cafe amp the sun hits the tables, although they are under the roof. There are a lot of posters on the walls with thanks in different languages ​​(this is their chip, many people mention it in reviews). Seafood is really fresh, there is no this characteristic fishy aroma at the entrance to the cafe, but to taste everything is excellent and fully explains why visitors are bombing with pleasure.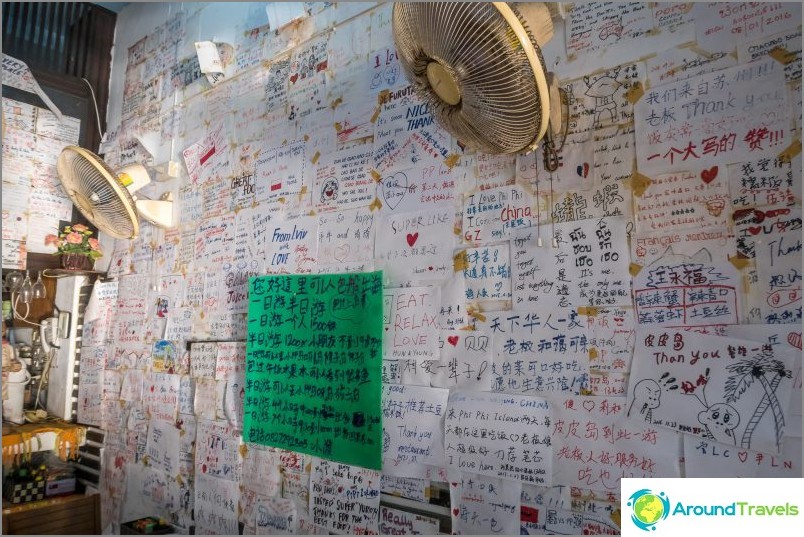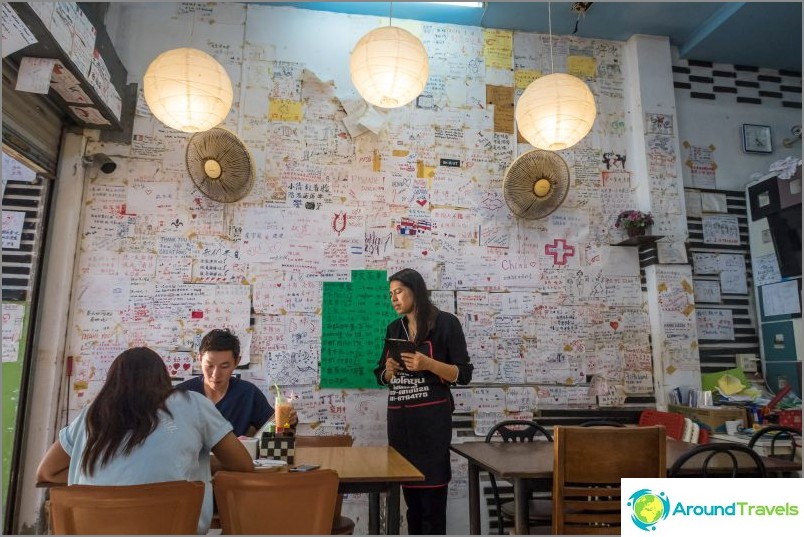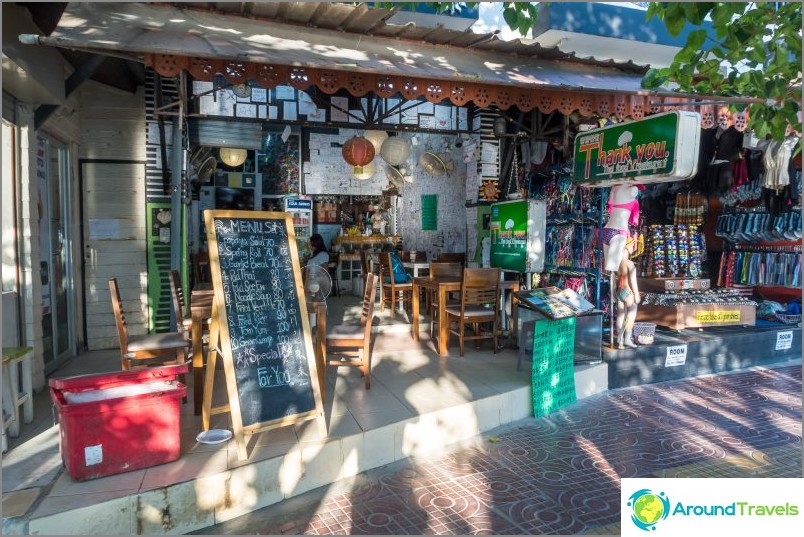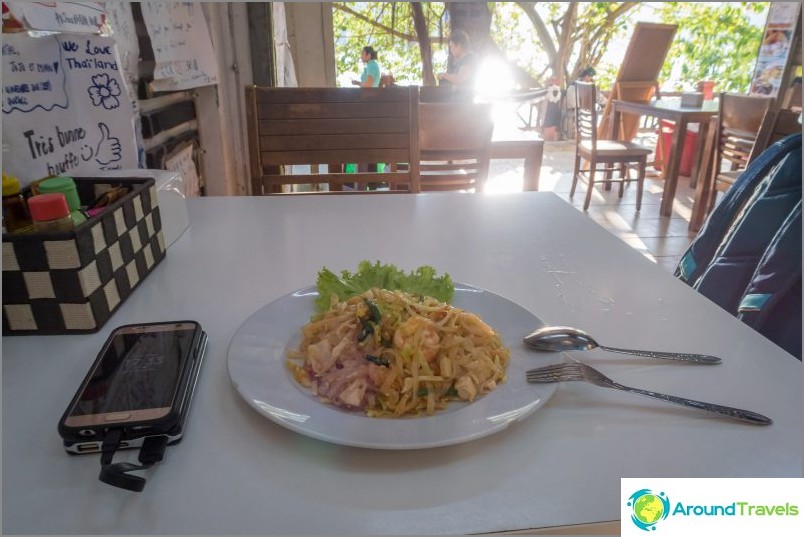 Information to visit
Work every day from 10 to 23 hours.
Cafe by the standards of Phi Phi is inexpensive. For example, Padtai with shrimp costs 120 baht. However, when I ordered it, they didn't get exactly padtai - there were no soybean and peanut sprouts, so more fried noodles. But the portion is huge, barely ate.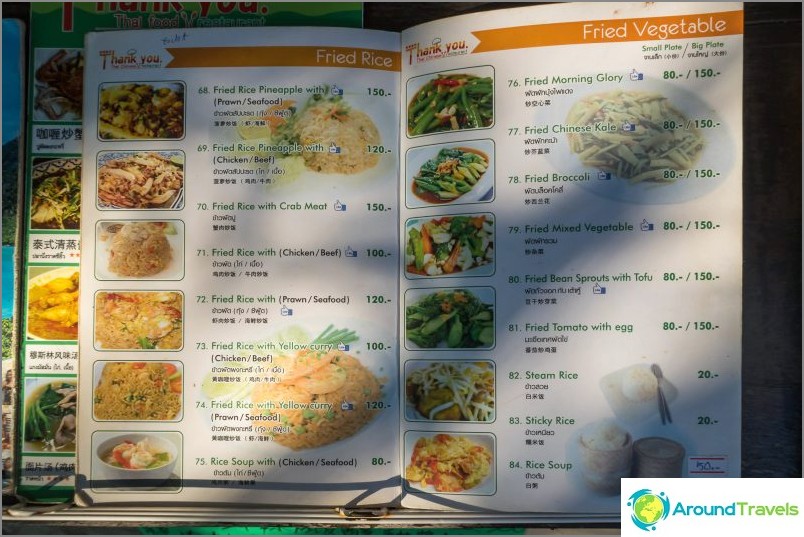 On the map
Cafe Thank You
Cafe Thank You
It is considered one of the best Thai cafes on the island. Small, simple, only typhoid.
More about cafe.

It is considered one of the best Thai cafes on the island. Small, simple, only typhoid. Read more about the cafe.
Life hacking 1 - how to buy a good insurance

Choosing insurance is now unrealistically difficult, so to help all travelers, I compile a rating. To do this, I constantly monitor forums, study insurance contracts and use insurance by myself.

Life hacking 2 - how to find a hotel 20% cheaper

First, choose a hotel on Booking. They have a good offer base, but the prices are NOT the best! The same hotel can often be found 20% cheaper in other systems through the RoomGuru service.

Discount hotels