At the very beginning of Klong Nin beach, just oppositethe place where the mouth of the river is located is a large building of logs and boards, under the roof of old dry palm leaves. Neither new-fashioned glass and concrete designs, nor isolated air-conditioned aquariums, nor upholstered furniture — the owner of Bobby Bigboy ignored all these excesses. A wooden frame on a wooden plank platform, simple sturdy furniture (tables and benches) and a large boy figurine, which generally belongs to American fast food from Bob's company Big Boy Restaurants, meet you here in the afternoon and evening, but the owner doesn't bother him.
The content of the article
Cafe Bobby Big Boy
Bobby Big Boy is a Thai guy who lived for a long time inStates. He speaks English very well, is friendly and sociable. In the construction of the restaurant, he invested at a minimum, I do not know from what considerations, but the result was a great island restaurant, which can often be found in photographs from tourists in Thailand 70-80 years. This old school, old school. The interior is very simple, all in a wooden-bamboo style. From the technology in the restaurant are: a refrigerator with drinks and ice cream, two large TVs, on which football was spinning at the time of my arrival, fans and lamps. Everything else is wood, nails, ornamental flowers and food.
Despite the presence of a mascot of a company thatearned a fortune on hamburgers, only Thai cuisine is offered in Big Boy. Contrary to popular belief that the price here is bullied by 50-70%, in my opinion - here are the average prices. You just have to look at the plate carefully and see that the portions are large.
We sat in a restaurant with a friend, so he orderedPad Thai, and I PineApple Fried rice for 180 baht, and both ate more than. Tasty from the word "delightful", for which the restaurant owner special thanks. I think that when a person goes to Thailand for a Thai flavor, such Big Fights are just a gift. Cozy simple atmosphere, funny Americanism, as an expression of the nostalgia of the host on the States, a huge space and the excellent work of the chef.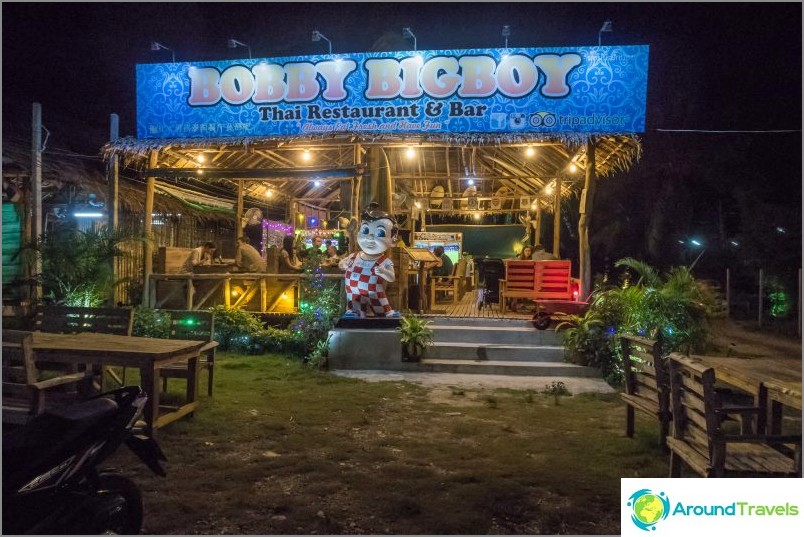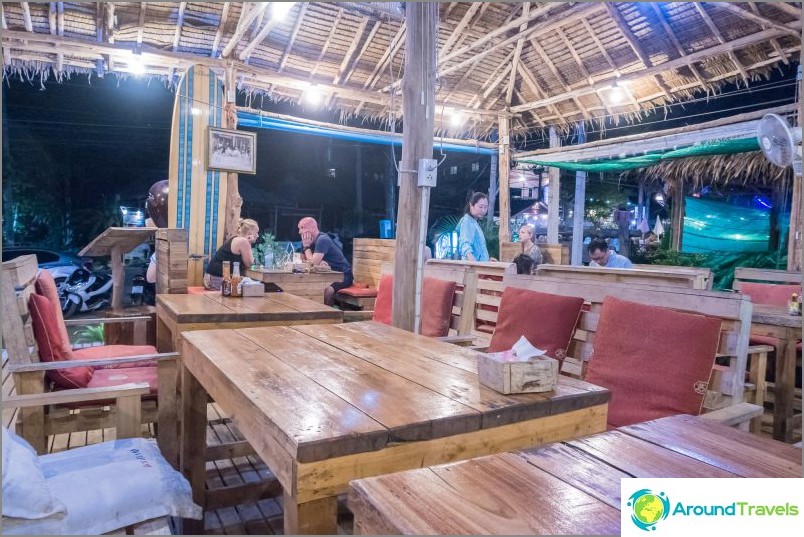 Information to visit
Open daily from 11:00 to 23:00.
There is a cemented patch in front of the restaurant,It is the exit from the main road, but for parking it is better to pass through the adjacent concrete road and park in the palm grove behind the restaurant.
According to numerous recommendations from Runet, youworth trying their signature fried "Wings of Love" and seafood. Seafood is also prepared for five plus, the people pouring flattering reviews and fiercely plus a restaurant on Tripadvayzor in the rating.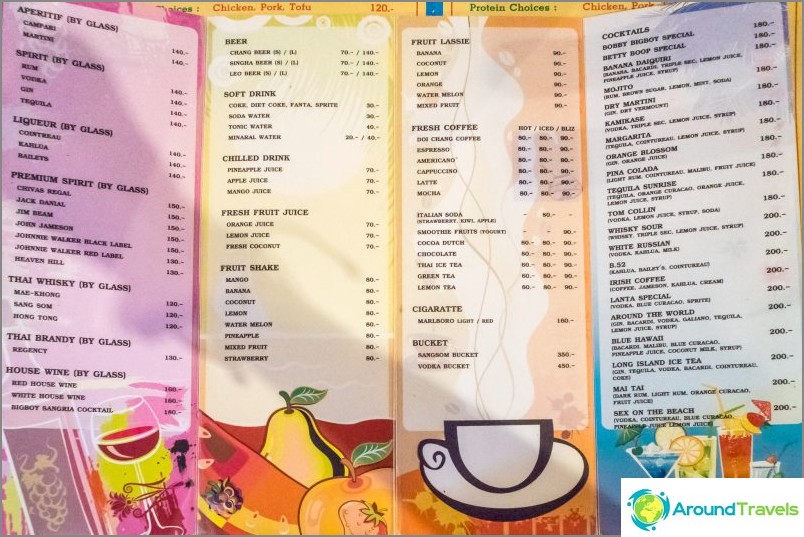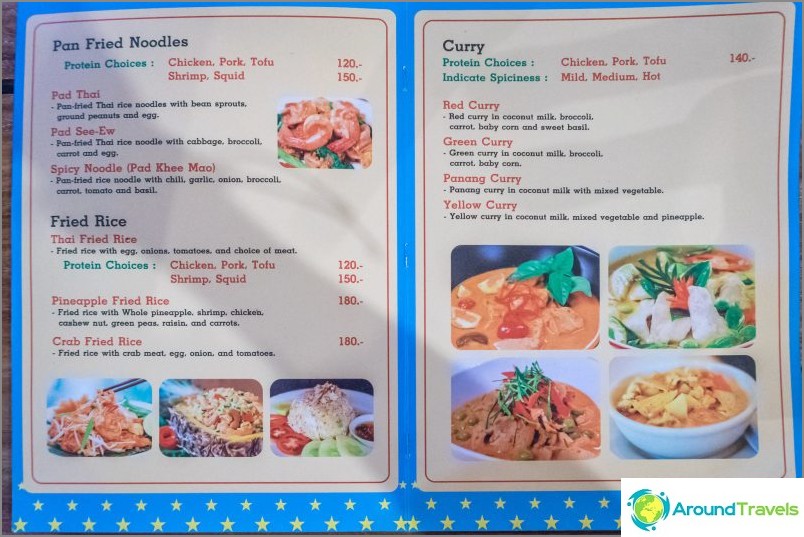 On the map
Thai Cafe Bobby Big Boy
Thai Cafe Bobby Big Boy
Excellent restaurant with pure Thai cuisine.
More about cafe.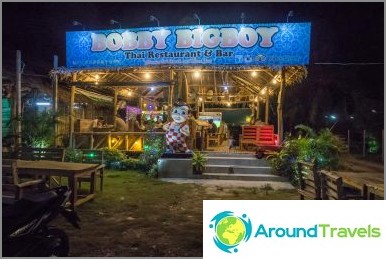 Excellent place with pure Thai food. More about the cafe.
Life hacking 1 - how to buy a good insurance

Choosing insurance is now unrealistically difficult, so to help all travelers, I compile a rating. To do this, I constantly monitor forums, study insurance contracts and use insurance by myself.

Life hacking 2 - how to find a hotel 20% cheaper

First, choose a hotel on Booking. They have a good offer base, but the prices are NOT the best! The same hotel can often be found 20% cheaper in other systems through the RoomGuru service.

Discount hotels