Doppio Cafe on Phangan is located in the center Tong Salynear the main pier of the island. At the same crossroads with Doppio are two large branches of the banks of Bangkok and Krungthai, as well as a competing institution - Dots coffee shop. The place for the cafe is chosen more than successfully and the clockDoppio's work allows the larks to get their portion of coffee and cheesecake not at 12 o'clock in the afternoon, when part of the Pangane food institutions opens, but at half past eight in the morning. In general, the place is not the best, but not bad.
The content of the article
Doppio cafe
Doppio Cafe on Phangan - this is very averagecafeteria both in design and in the quality of food and coffee. The building is angular, so the two walls are made of glass and this adds volume to the internal space, but not lightness - inside it is slightly gloomy. The dining room is located in a single room, there are no outdoor tables, which is not a disadvantage - after all, the central street of the largest settlement on the island. Dust, heat and exhaust gases are weakly correlated with pleasant time and comfort, and inside - air conditioners and music.
They cook in a cafe tolerably, some things they haveget tasty, others - as far as, breakfast - almost hotel (this is not a compliment, if that). The selection of desserts is not very big. The price tag is a bit overpriced among classmates, but no worse than the prices of Starbucks. Service some pofigistichesky. Try Italian Soda, interesting combinations.
But the most important thing here is the Internet, which canenjoy no restrictions. Well, or your mobile, as you wish. Unlike Dots, where you will not even be allowed to get a laptop, at Doppio you can sit online for as long as you need.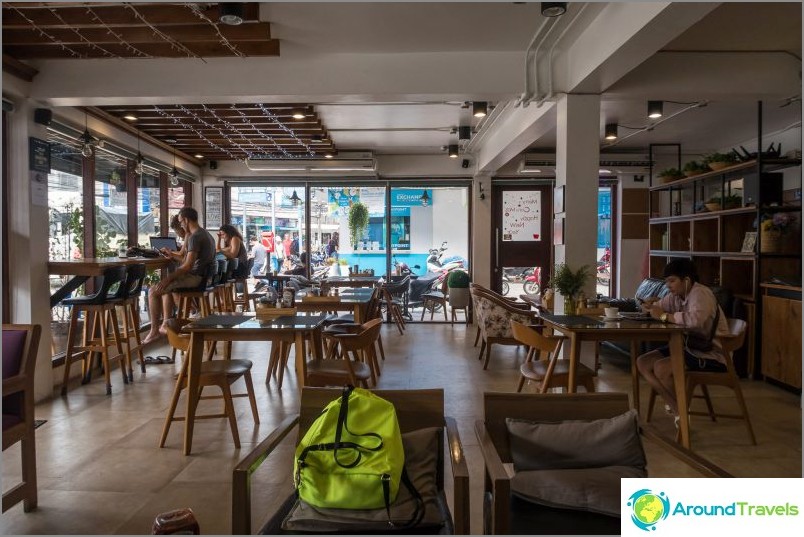 Information to visit
It works daily from 8:30 to 20 hours, as well as a competitor across the road. Unlike Dots, laptops are allowed here.
Next to Doppio is a small Italian restaurant.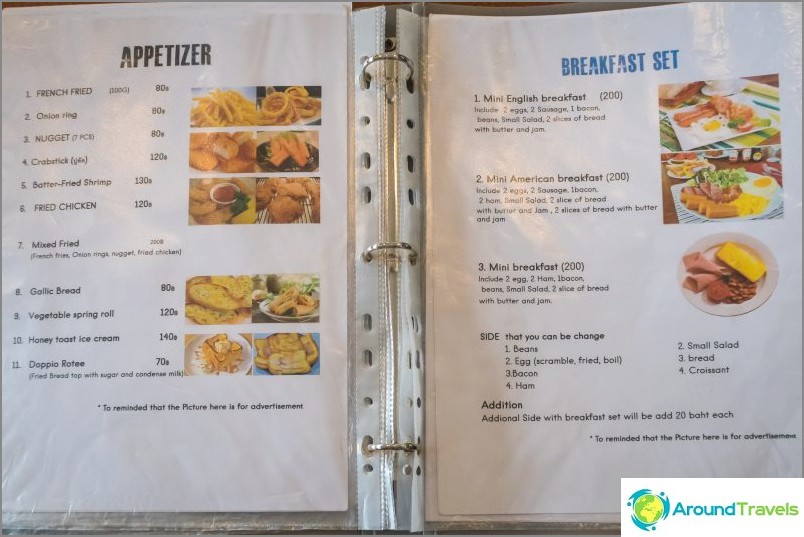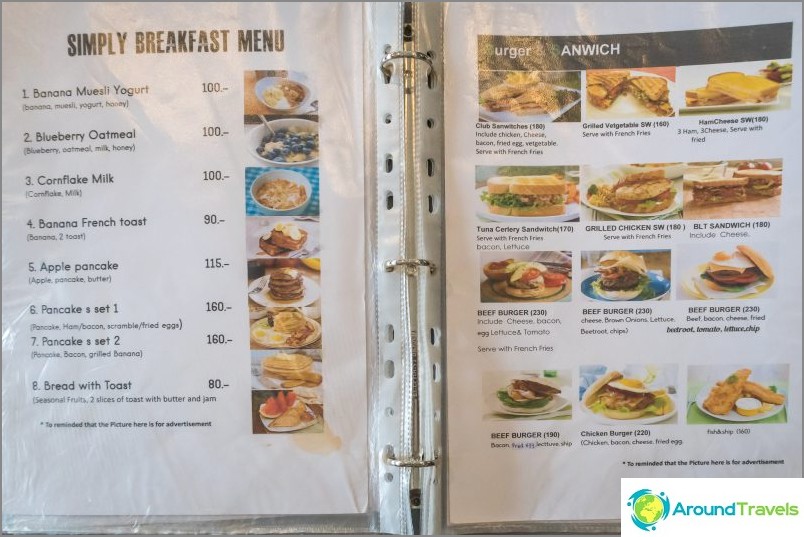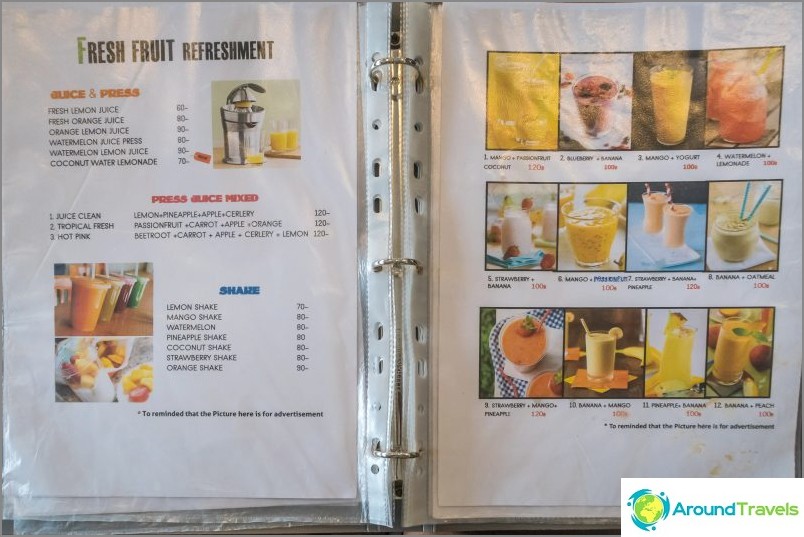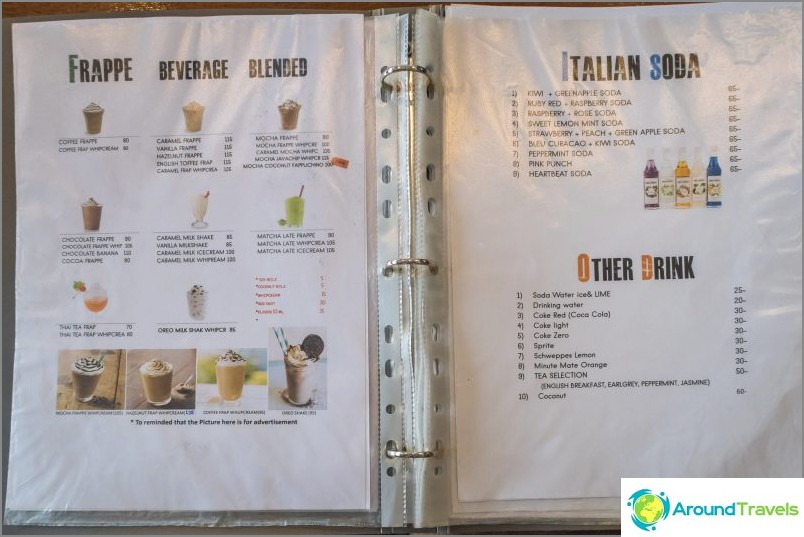 On the map
Cafe Doppio Coffee
Cafe Doppio Coffee
Good coffee in a good place not far from the main pier of the island of Phangan.
More about the cafeteria.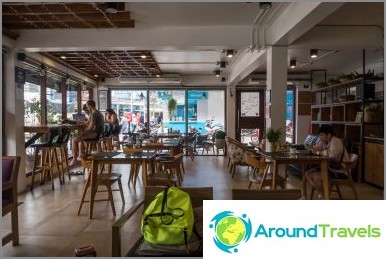 Good coffee in a good place not far from the main pier of the island of Phangan. Read more about the cafeteria.
Life hacking 1 - how to buy a good insurance

Choosing insurance is now unrealistically difficult, so to help all travelers, I compile a rating. To do this, I constantly monitor forums, study insurance contracts and use insurance by myself.

Life hacking 2 - how to find a hotel 20% cheaper

First, choose a hotel on Booking. They have a good offer base, but the prices are NOT the best! The same hotel can often be found 20% cheaper in other systems through the RoomGuru service.

Discount hotels