Before our hiking in the mountains we met our new friends,living near Simferopol. They told us about the famous cave of the Crimea Emine Bair Khosar and offered to go there. About how we got there on a quad, I will tell you some other time. I can only mention that there were too many sensations, since this four-wheeled monster is too powerful and it was trying to throw me off.
Cave of Crimea Emine Bair Khosar - located onlower plateau Chatyr Dag at an altitude of about 1000 meters. Therefore, those who go to it are given a chance to admire the mountain views. Of course, they are not as beautiful as with upper plateau Chatyr Dag, but as a bonus is fine. In addition to Emine Bair Khosar, there is also a popular Marble Cave and a number of small caves that are visited only by individual tourist groups.
Our friends assured us that the nextThe marble cave has many more people and, despite its great fame, the cave of Emine Bair Hosar is not at all inferior to her. And I had no reason to disbelieve them, so we did just visit one and did not regret anything.
Caves of Crimea: Emine Bair Khosar
The second name Mammoth Cave she receivedbecause of the mammoth, fell down inside. Initially, the entrance to the cave was a 16-meter vertical well (where animals fell) and only in our time an artificial entrance was made for organized groups. We are shown the upper level of the cave, and there is also the lower Bair, which is closed to visitors. The tour is long and it is quite difficult to remember all the halls in which we were, as well as the names of certain stalactites and stalagmites. Therefore, the photo from Emine Bair Khosar will not be signed by everyone. Immediately I apologize for their quality, it was impossible to use a tripod, and the built-in flash will very much trash the picture.
The length of the cave is about one and a half kilometers, and the depth is about 120 meters. She is much bigger than Terpi Kobawhich I wrote about a couple of days ago, and about the same as Batu Caves in Malaysia. True, there are no stalactites and stalagmites in the latter.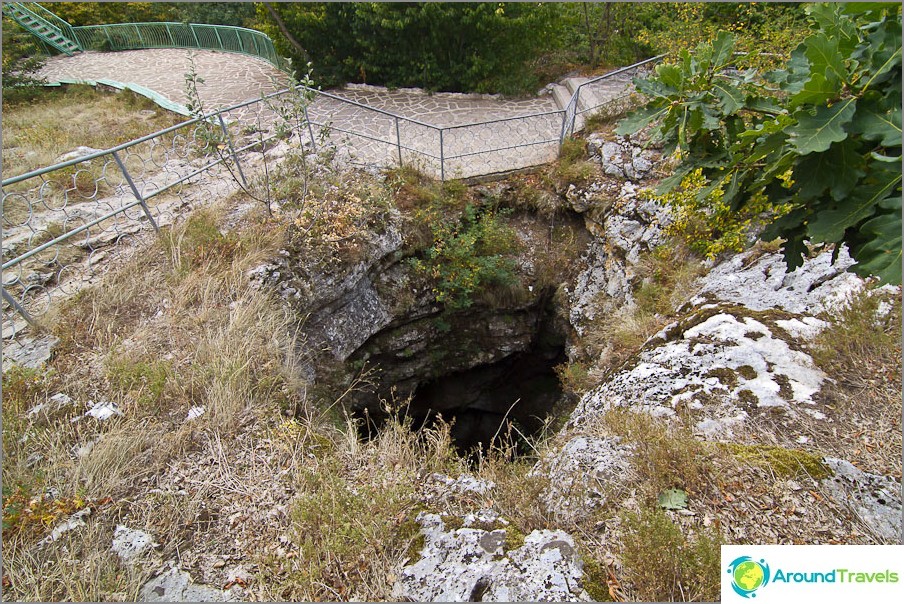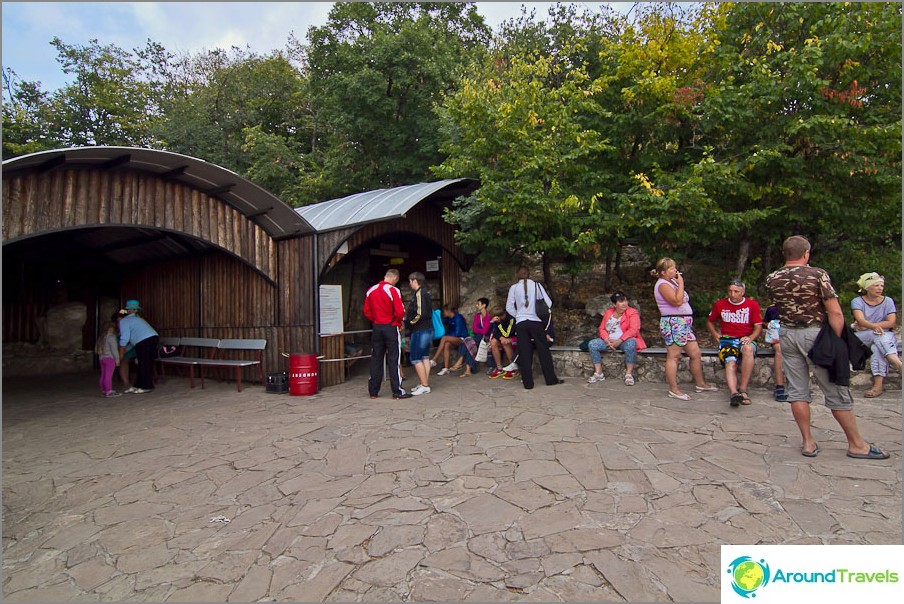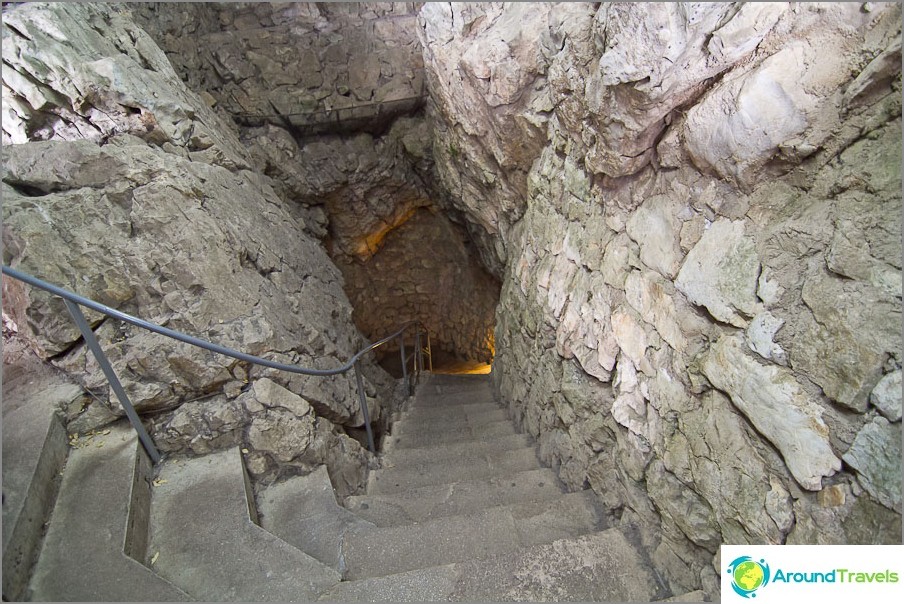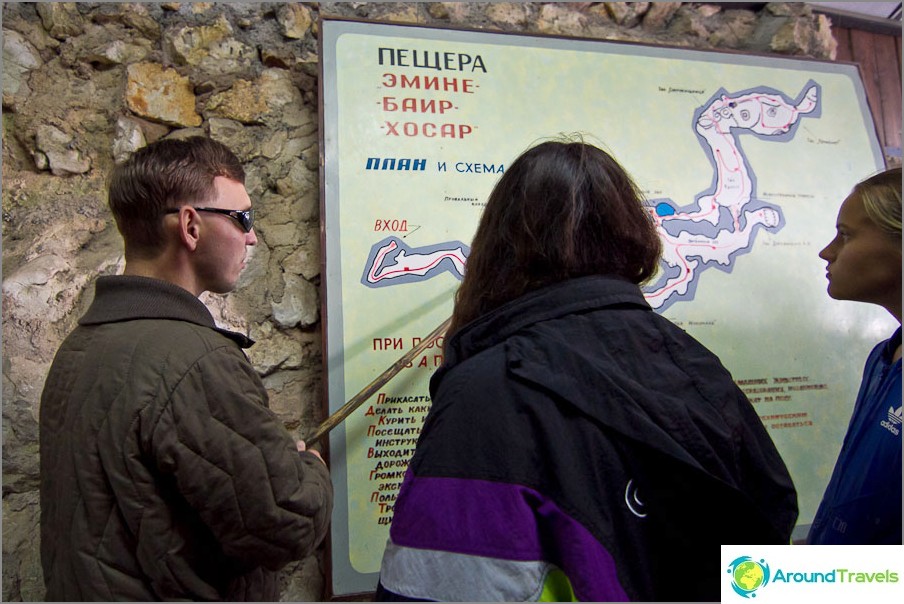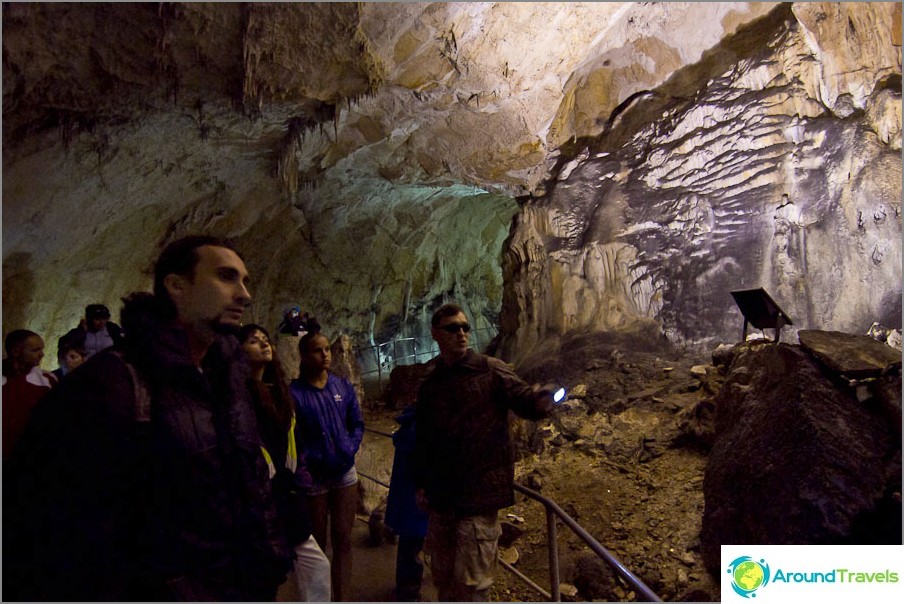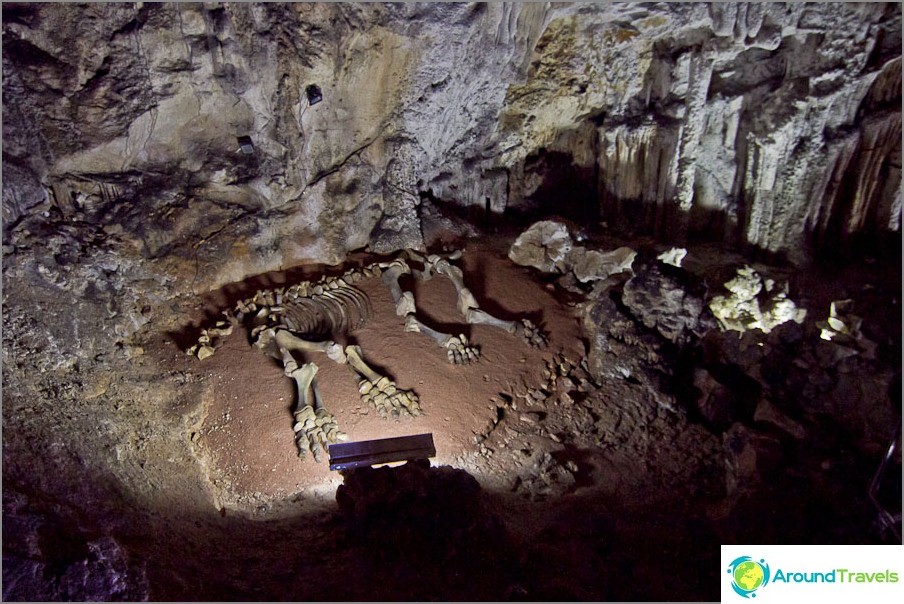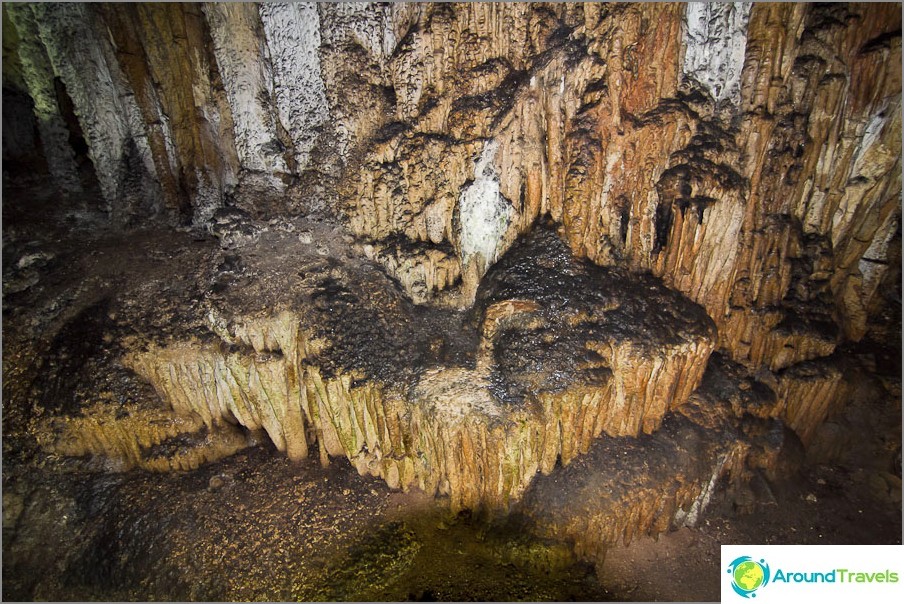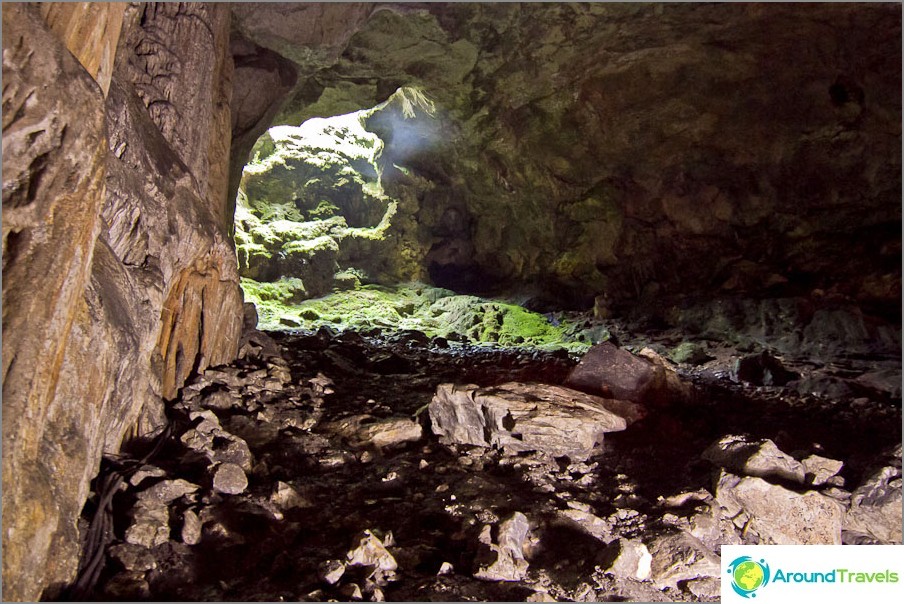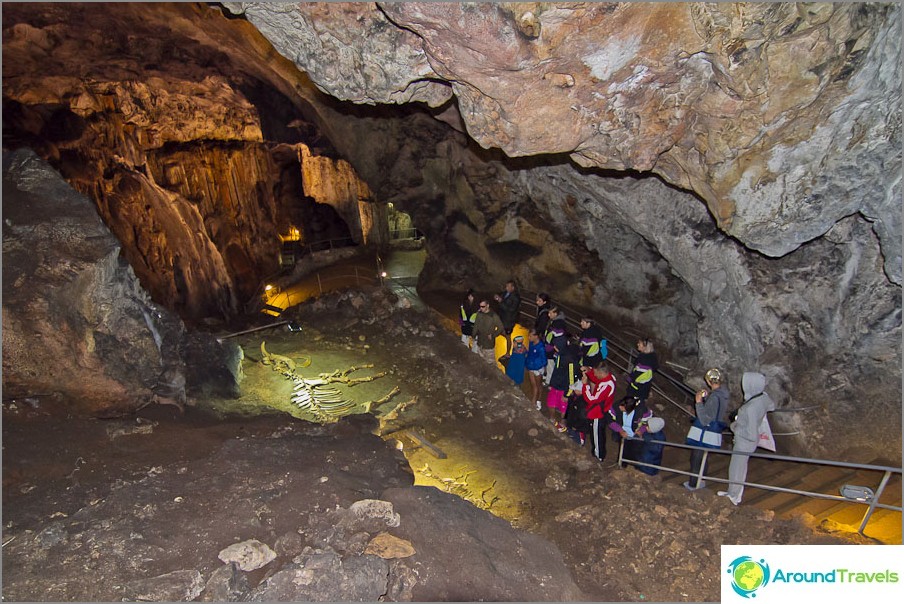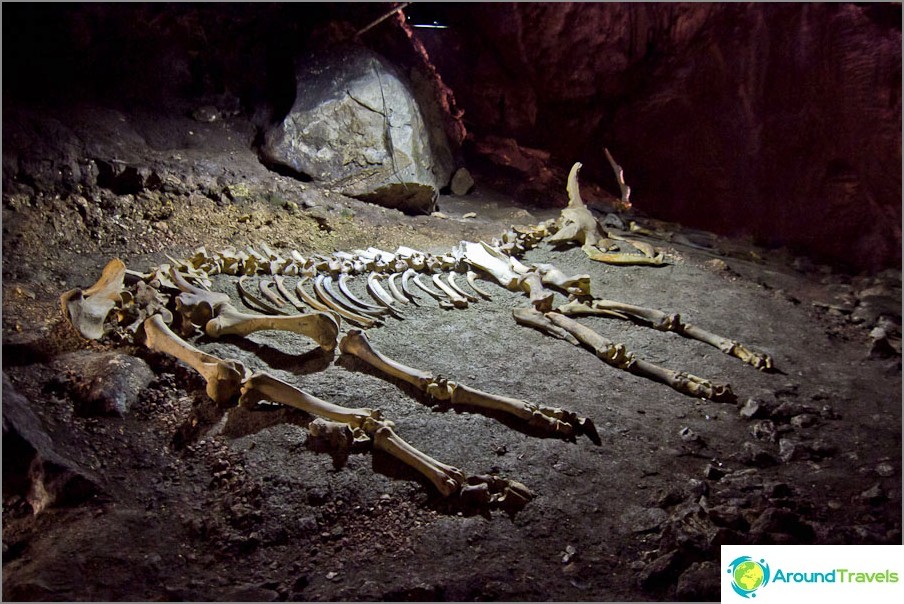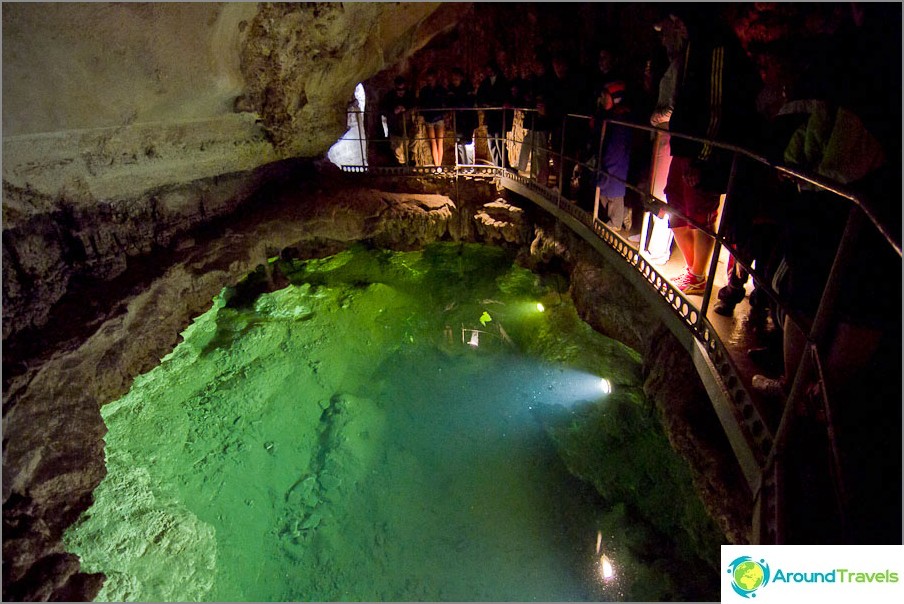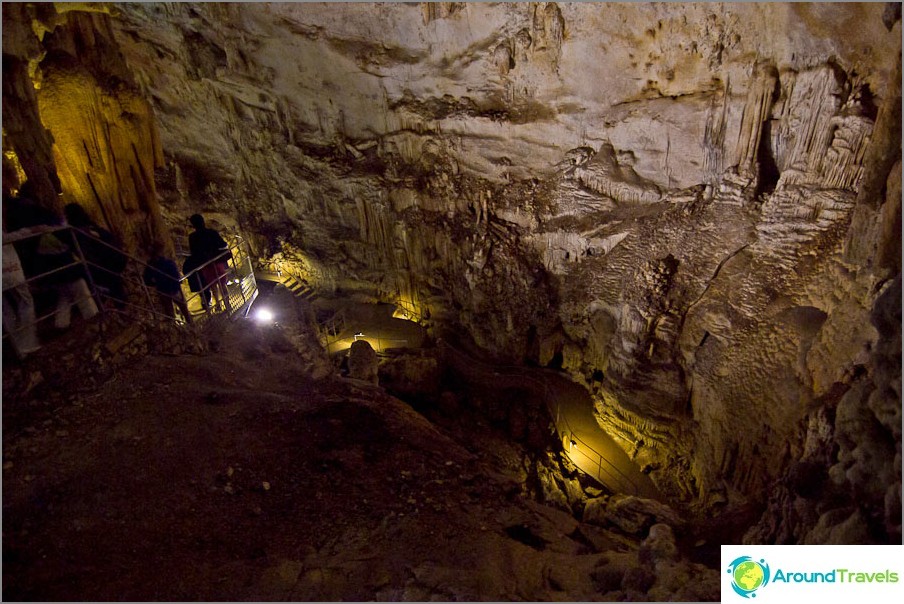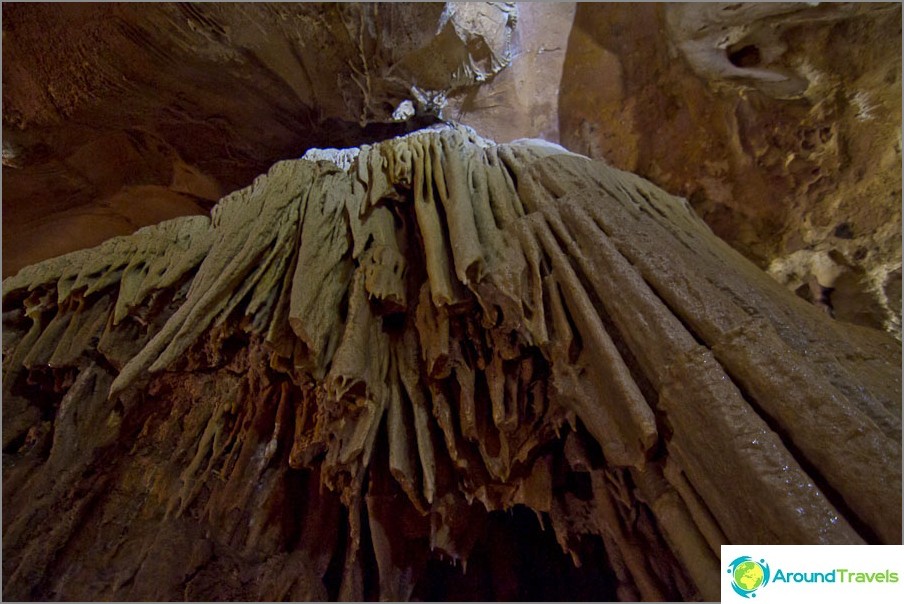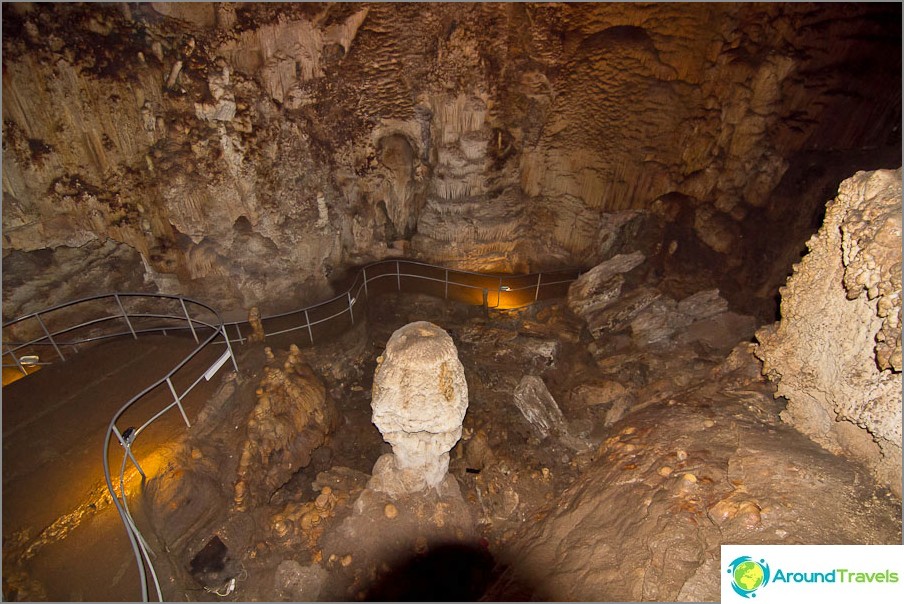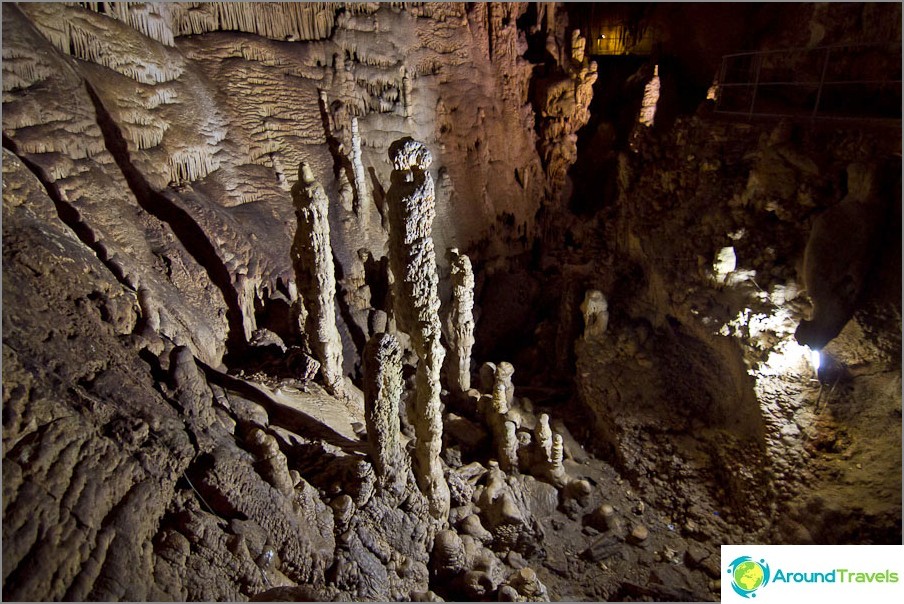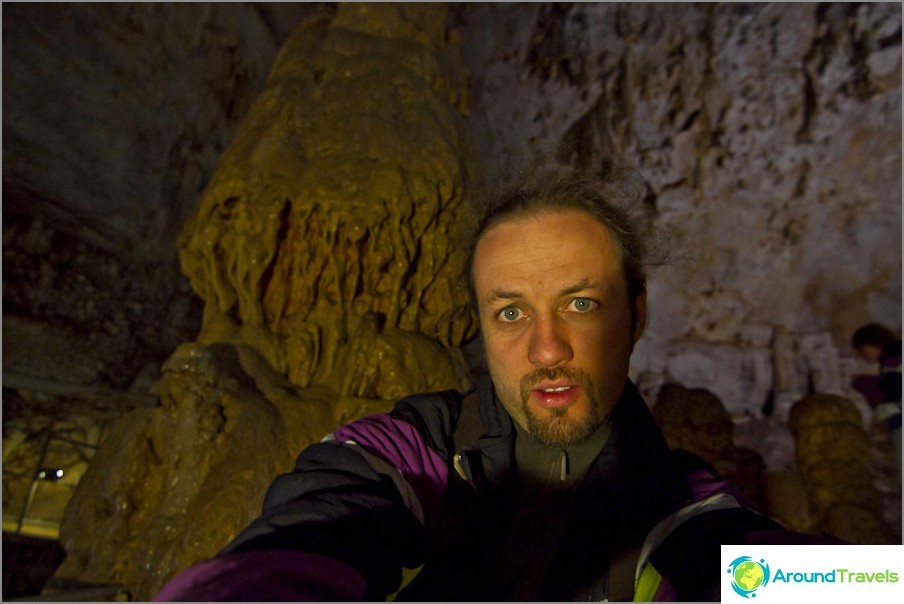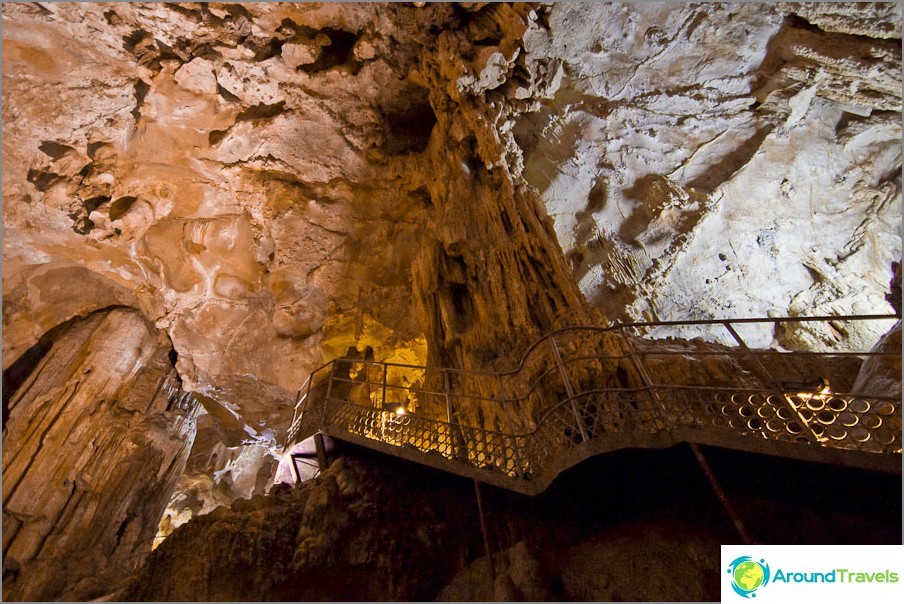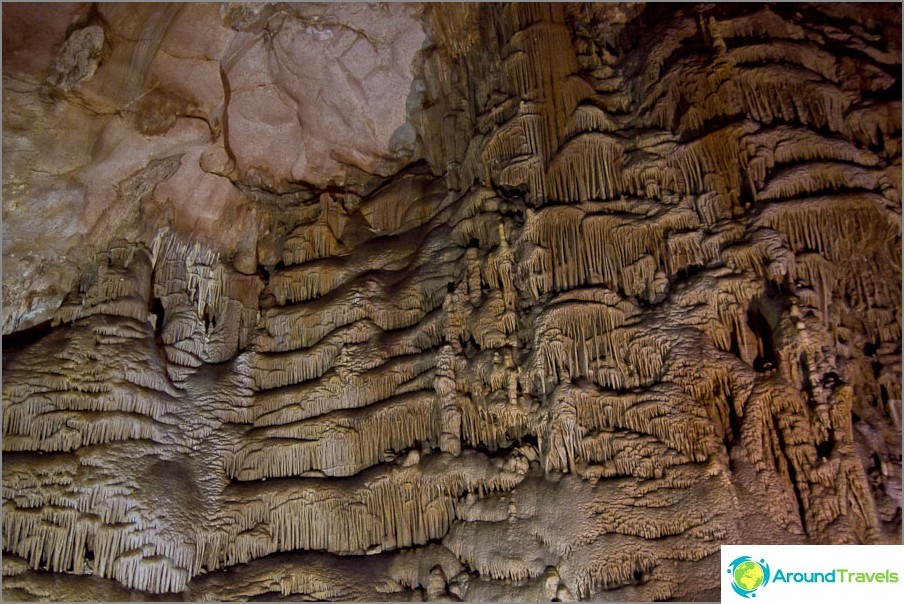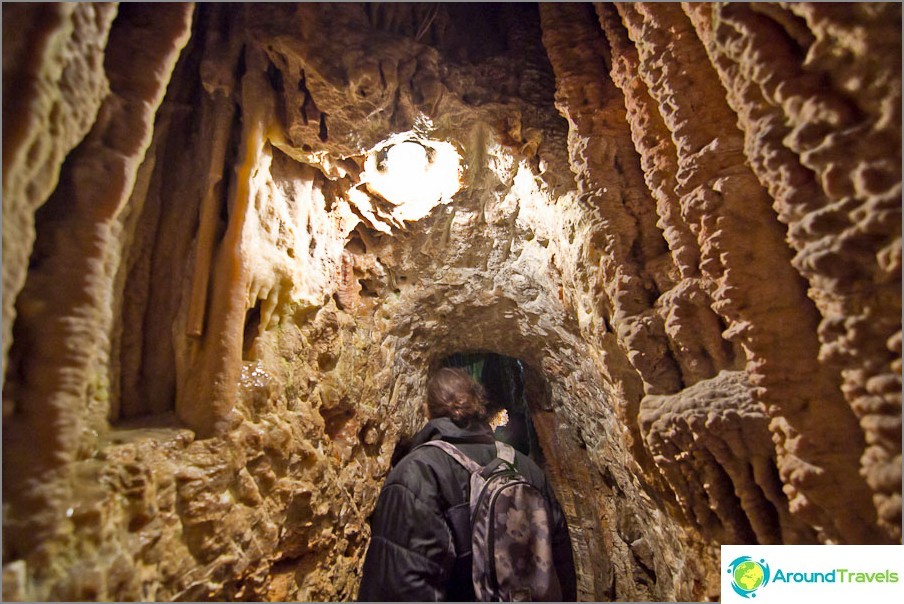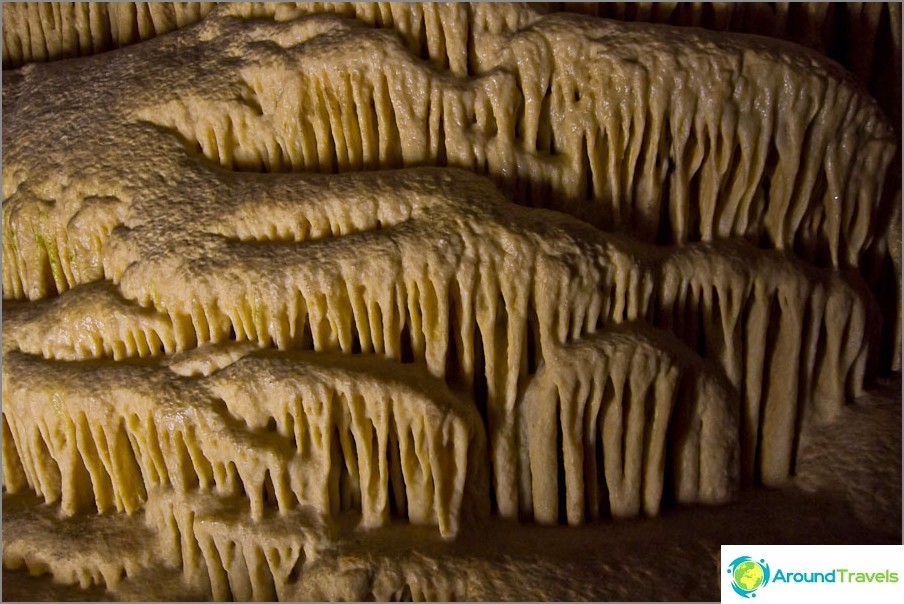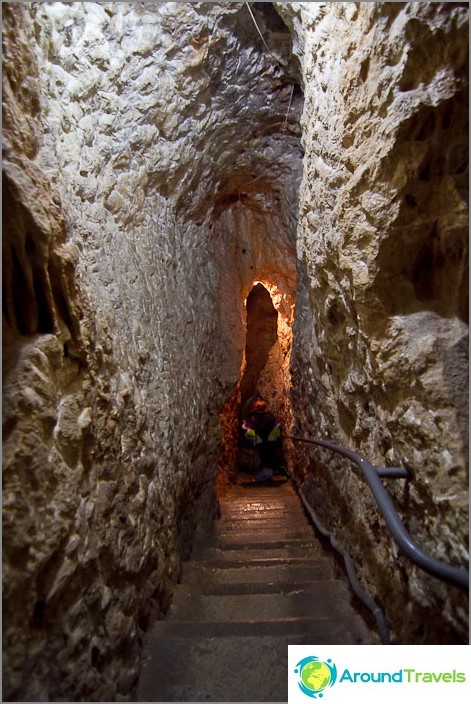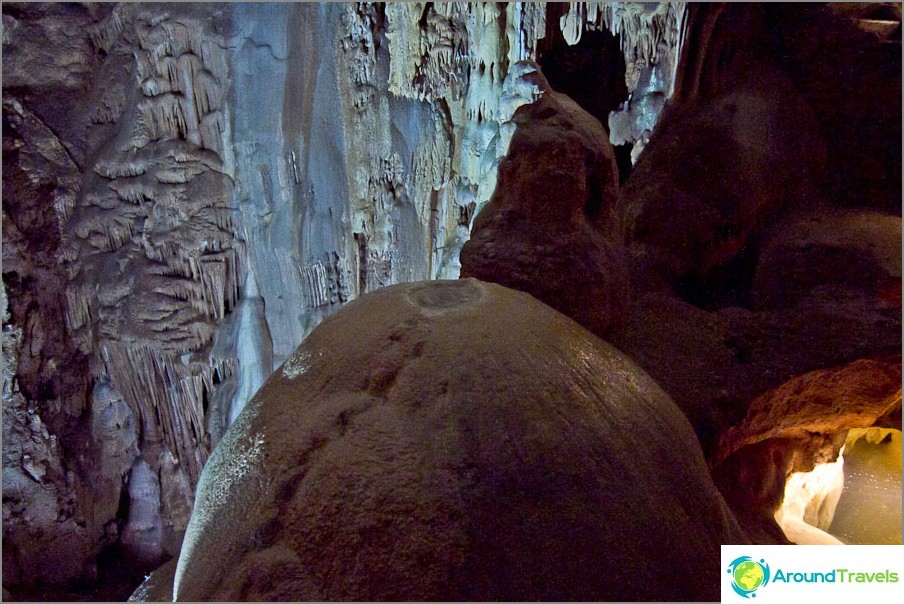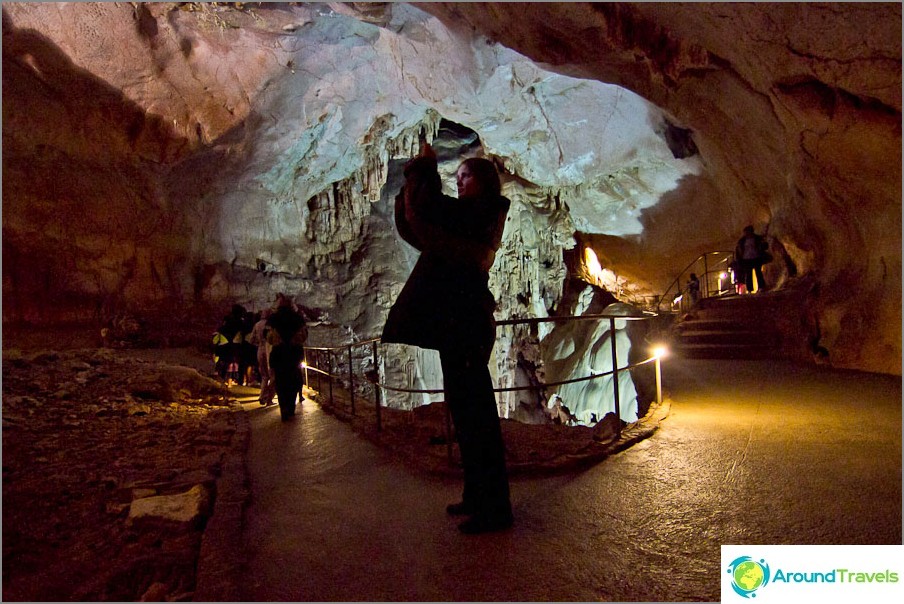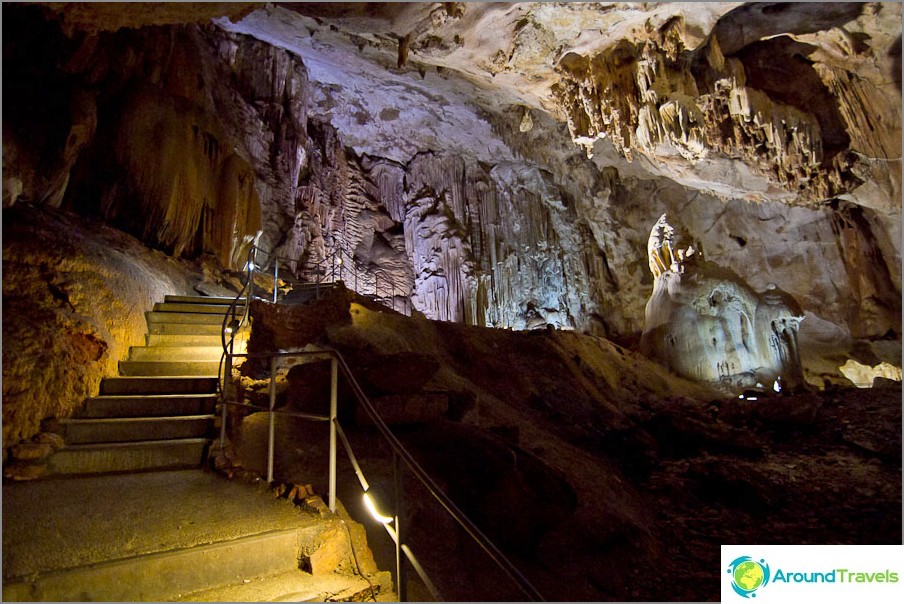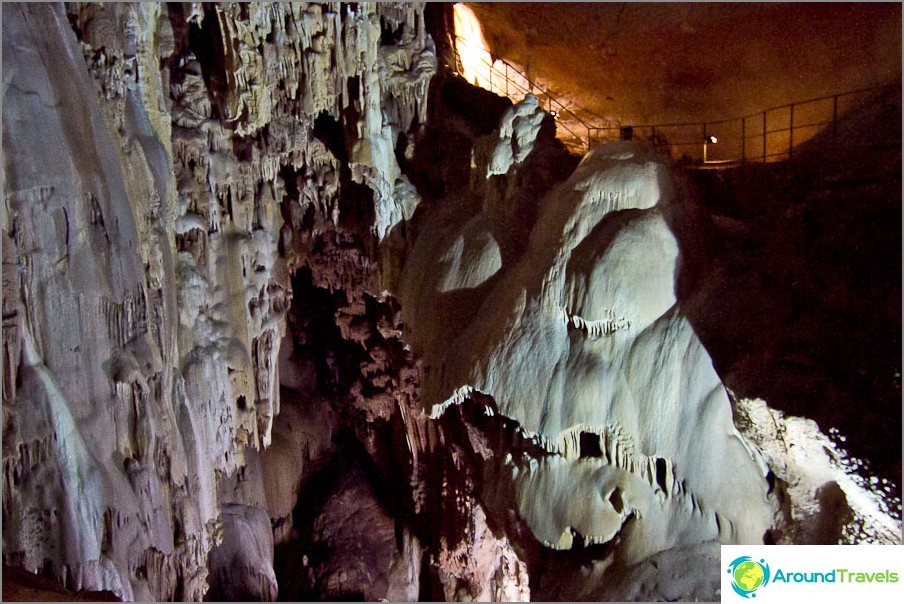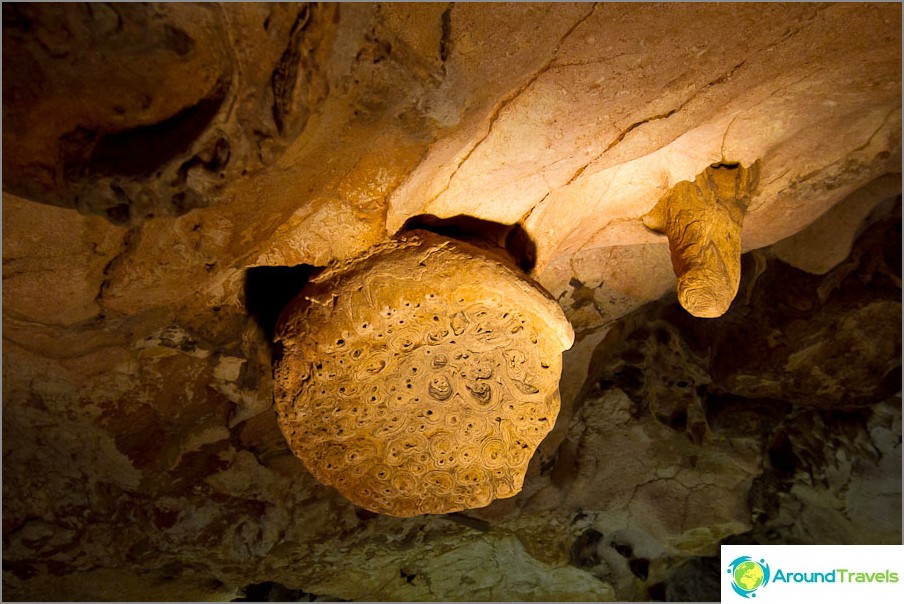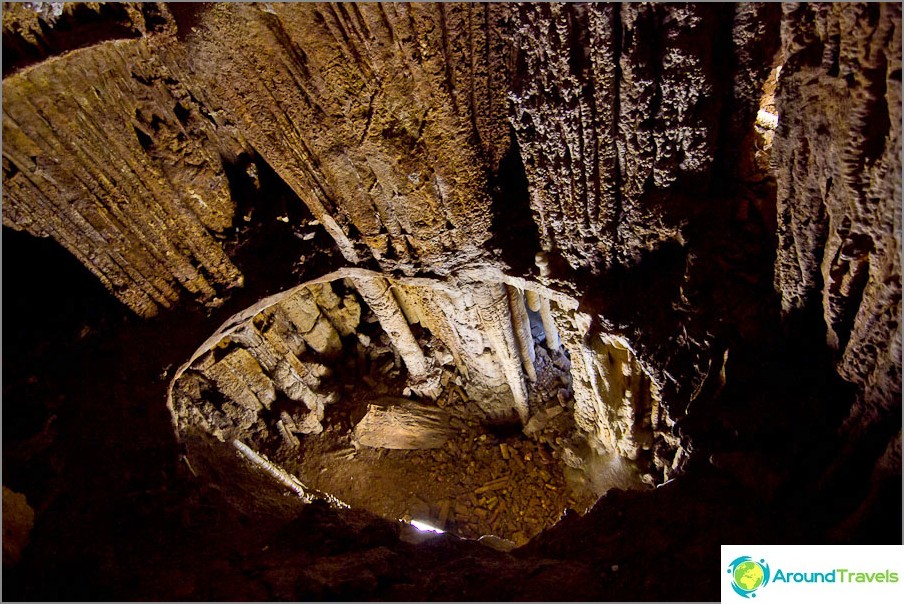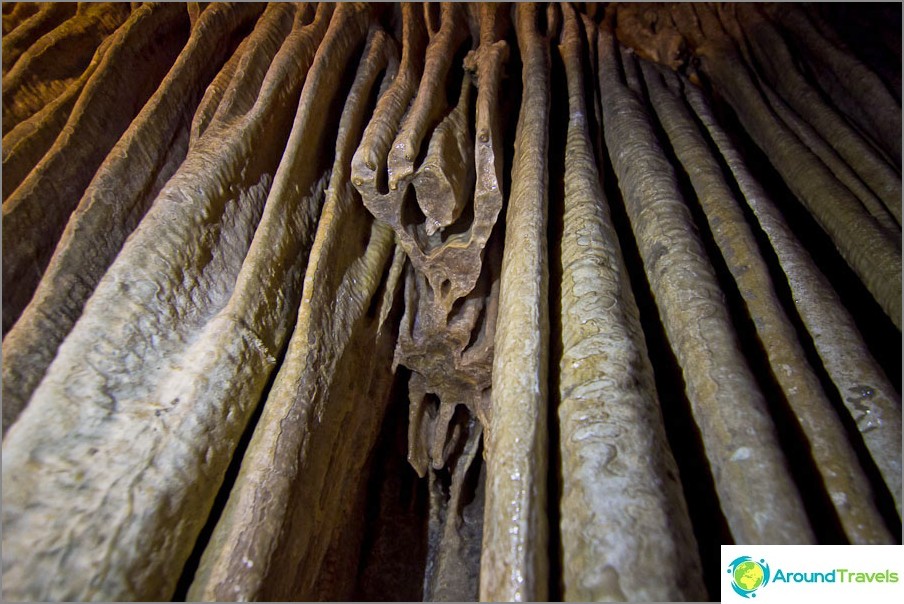 Information for visiting Emine Bair Khosar
This cave is located near the road.Simferopol-Alushta, the nearest settlement of Marmara, where you can get from Simferopol by public transport. For example, first on the trolley bus from the Simferopol railway station to Zarechny, and then by bus to Marble. From where 8 km to stomp on foot to the very top, or right here take a taxi. Therefore, the easiest way is to go by car, or to lay a visit to the cave in the route of the tourist trip, so that you do not have to go back on the same day.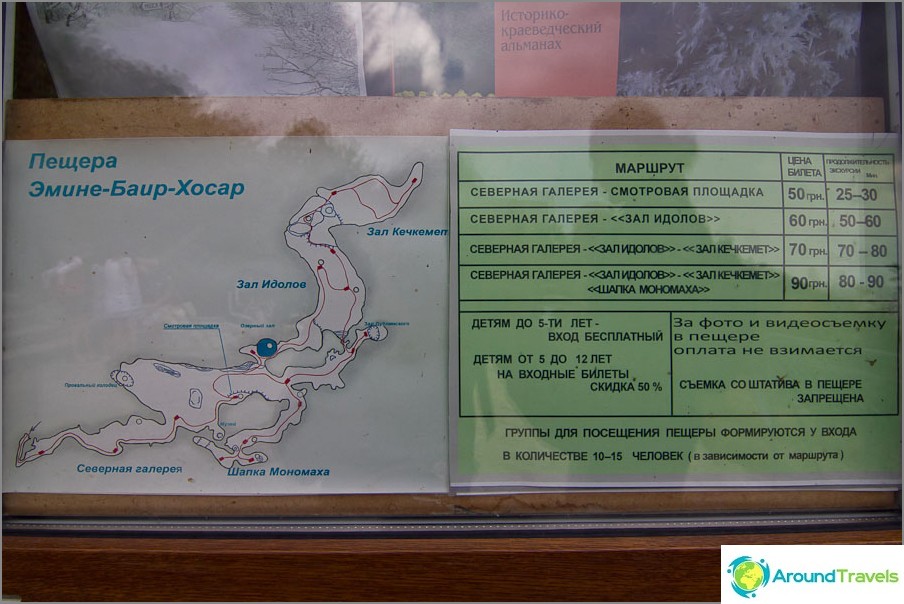 Emine Bair Hosar on the map
Cost of attendance - 50-90 UAH, depending onthe duration of the tour (25-90 min). It is cold in the cave, about +5 degrees, therefore, either take warm clothes, or you can rent a jacket on site for 6 UAH a piece.
For photographing money now (August 2012) is no longerthey take it, but it's impossible to use a tripod, and you don't really have time, as the cave is crowded and you won't be able to find yourself in the same place without people. Only if some mini tripod, to put it on the railing and carry without folding.