I arrived in Hua Hin already in the evening whenIt was dark, so there was not so much time to search for a cheap guesthouse. Besides, I was driving with Kampeng Peta, which was not a passing beam, but on two buses, and was a little tired, so I actually settled right in what was near the landing site of the minivan that brought me from Bangkok.
A little later, I moved to another Hua Hin Budget Hotel no worse, and even better, and at 500 meters from the first and cheaper. But, if you stay here for quite a long time, then I would not live in the heart of Hua Hin near the busy highway.
The content of the article
Price and reservation
The cost of living in Swasdee Guesthouse is 800 baht per day.
Hua Hin hotels>
Be sure (and I insist) check availabilitydiscounts or special offers on the excellent Roomguru service. It will quickly and simply show you discounts in all existing reservation systems. In Asia, for example, there are lots of offers on Agoda.com that are much more interesting than on exactly the same hotels on Booking.com.
For example, here is a direct link to the hotel: Swasdee Guesthouse

Description
In general, all is well. Towels, refrigerator, large room, table and chair for work, TV, air conditioning, free wifi, hot water, everything is new. If, however, live on the third floor, then there wifi is caught so-so, although it worked fine for me.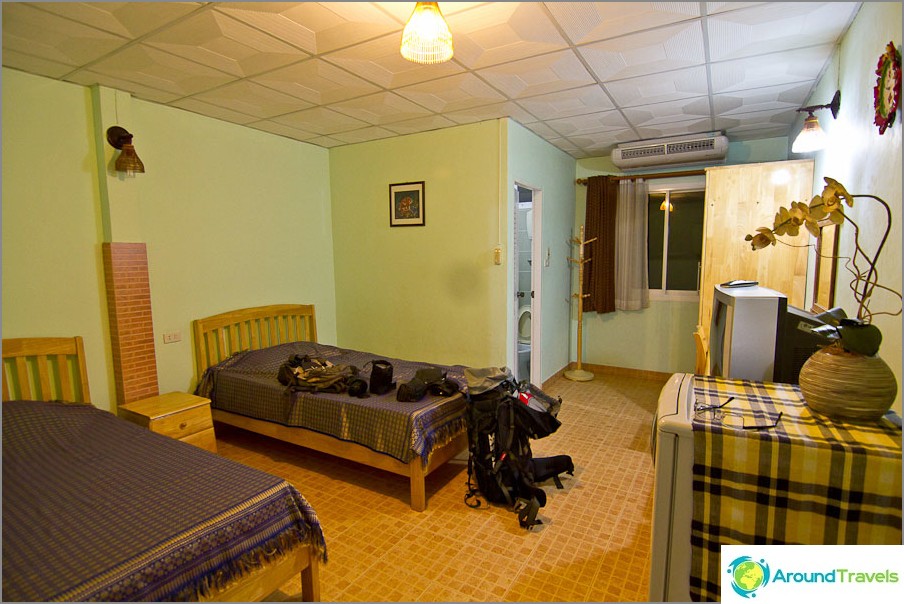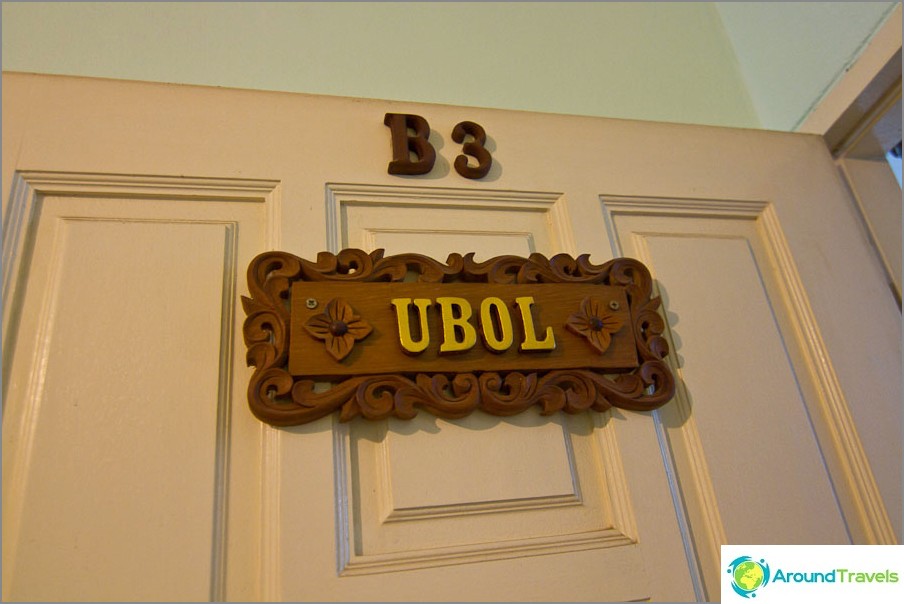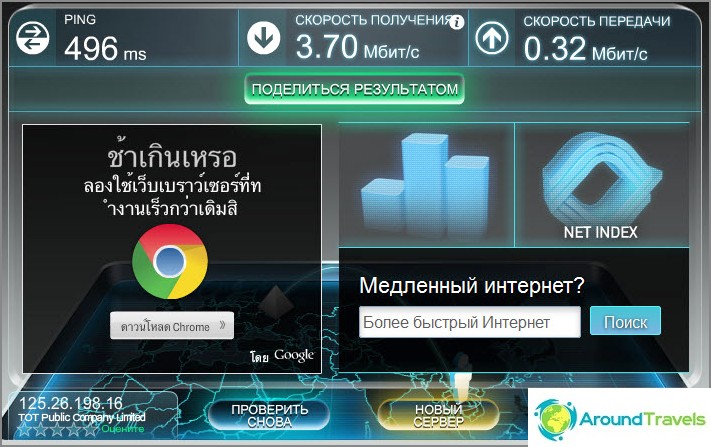 Next to the street with bars where the girls are sitting waiting for customers, but through the closed windows everything was quiet and quiet enough, I was not bothered.
On the map
Guesthouse Swasdee Guesthouse is located on a street perpendicular to Hua Hin main road, it is marked by a dot on the map, it's easier than to explain.
Swasdee Guesthouse
Swasdee Guesthouse
800 baht per season, 700 baht if for a long time,
the situation is good, everything is there.
Read more
800 baht per season, 700 baht if for a long time, the situation is good, everything is there. Read more
Life hacking 1 - how to buy a good insurance

Choosing insurance is now unrealistically difficult, so to help all travelers, I compile a rating. To do this, I constantly monitor forums, study insurance contracts and use insurance by myself.

Life hacking 2 - how to find a hotel 20% cheaper

First, choose a hotel on Booking. They have a good offer base, but the prices are NOT the best! The same hotel can often be found 20% cheaper in other systems through the RoomGuru service.

Discount hotels