In this hotel we stayed with by group on the first day of our trip. From here began our acquaintance with Asia.
Lived in the season, and the prices, respectively, were slightlytaller. The hotel was booked in advance, and it was the right idea, there were no vacancies, for some reason it is popular with foreigners. May well be due to the good free breakfast included in the price. I noticed that they are to such things
The content of the article
Reviews of hotels in Bangkok where I was
Roof View Palace
Price and reservation
The cost of a double room in the Roof View Palace

via Internet 900 baht, there are double and twin rooms. On respeshene sometimes there is a completely unwelcome ladyboy, but I would not attribute this to minuses.
Hotels in Bangkok>
Be sure (and I insist) check availabilitydiscounts or special offers on the excellent Roomguru service. It will quickly and simply show you discounts in all existing reservation systems. In Asia, for example, there are lots of offers on Agoda.com that are much more interesting than on exactly the same hotels on Booking.com.
For example, here is a direct link to the hotel: Roof View Place

.
Location
The hotel is small, in a quiet place, at the end of Samsen Soi 6 lane, although you can come here via another jay (soi wora phong). Before Kaosan road from here to go close, literally 10 minutes, or even less.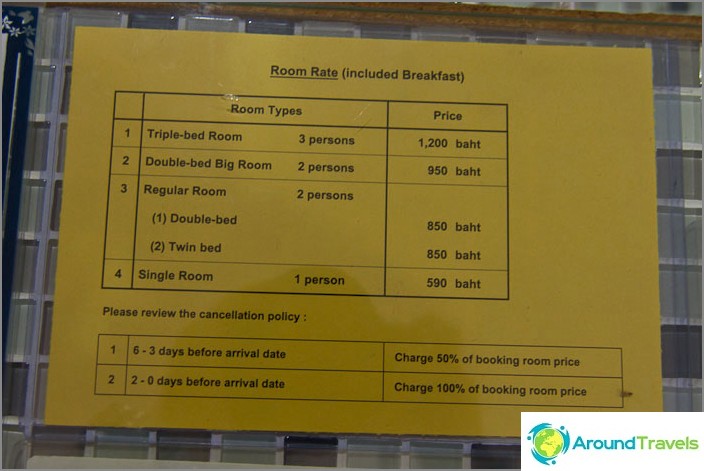 Interior
The rooms are quite small, but for a shortstay fine Air conditioning, a standard bathroom with hot water, a refrigerator, a TV, free wifi, a small table (suitable for a laptop), and a balcony overlooking the street or the courtyard.
But most of all I liked the breakfasts here.included in the price, there really is something to choose from, and you are unlimited in terms of quantity, which means you can fully eat, so we deduct 100 baht from the price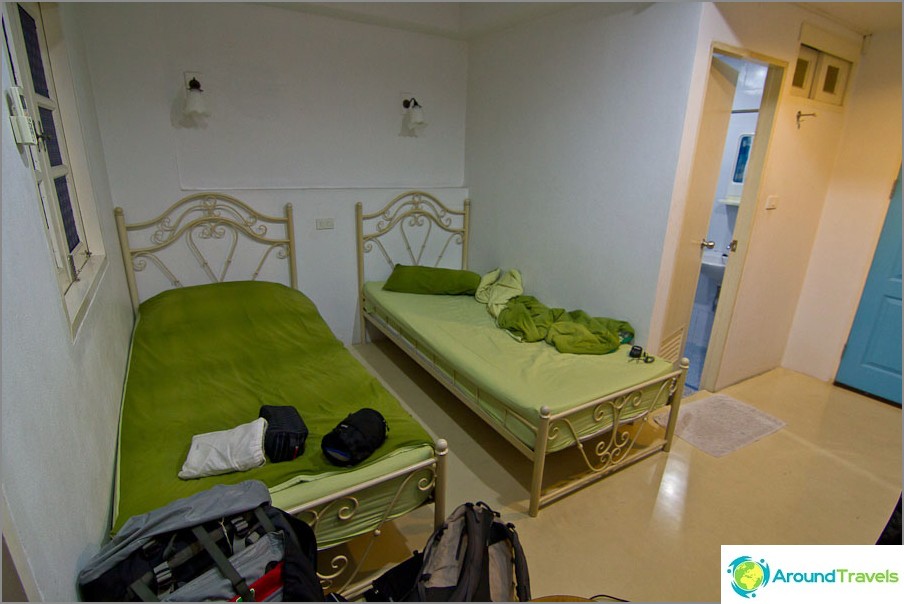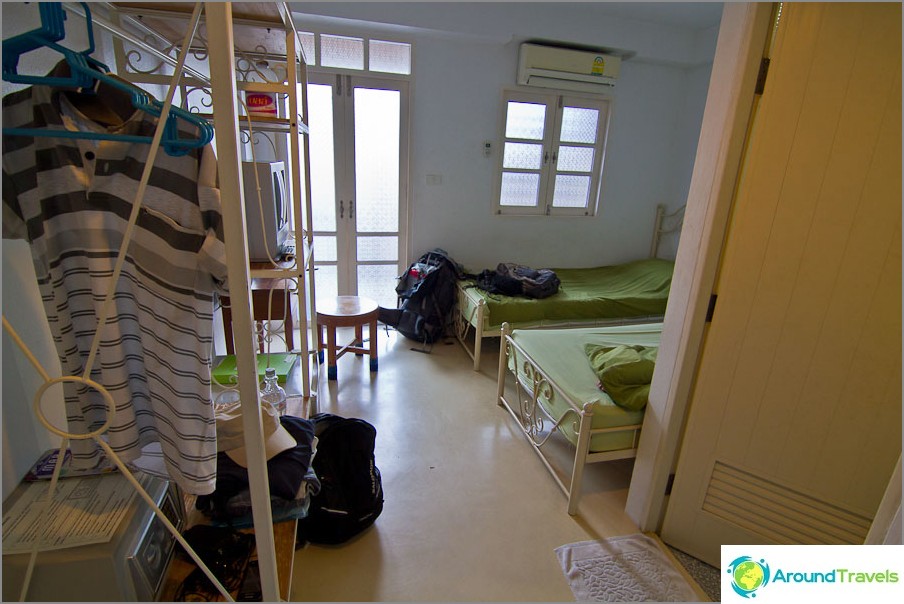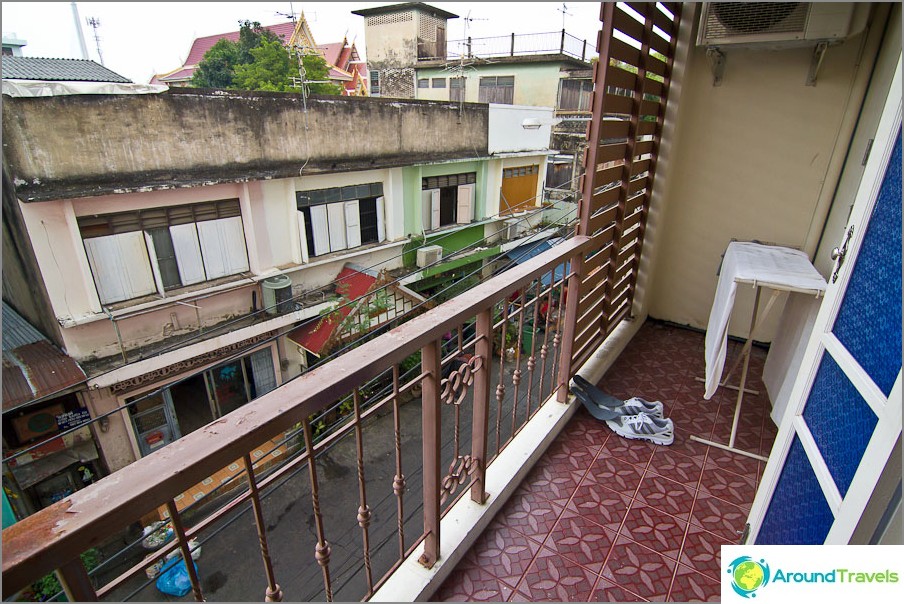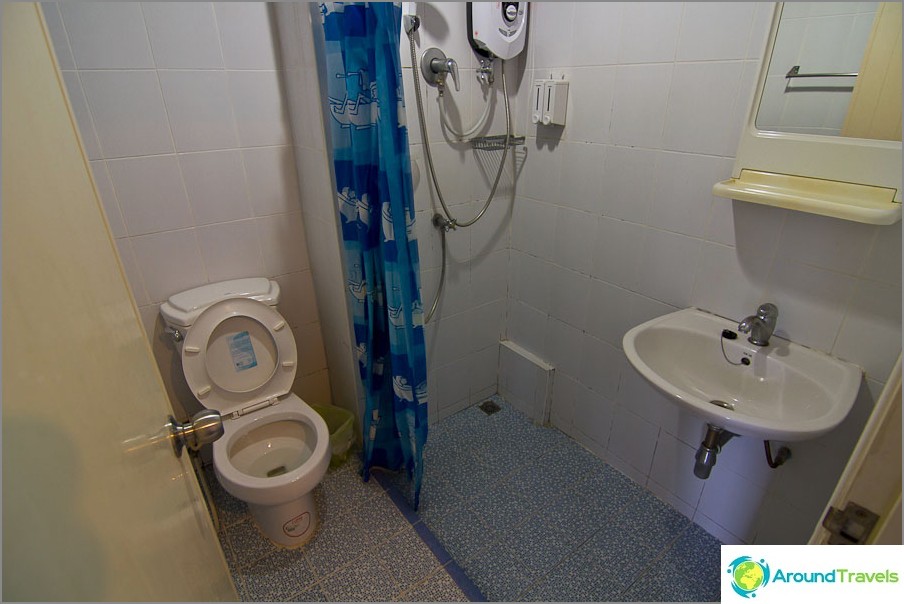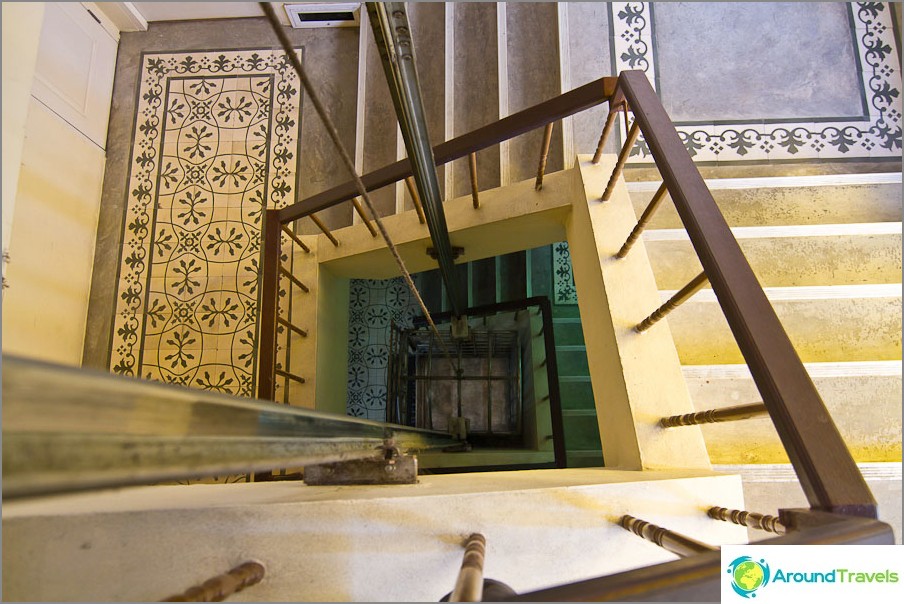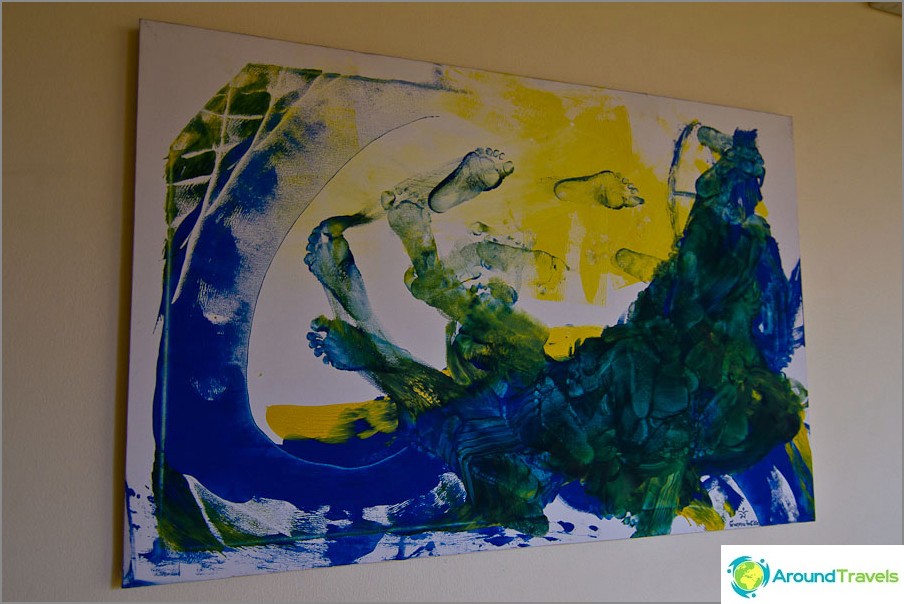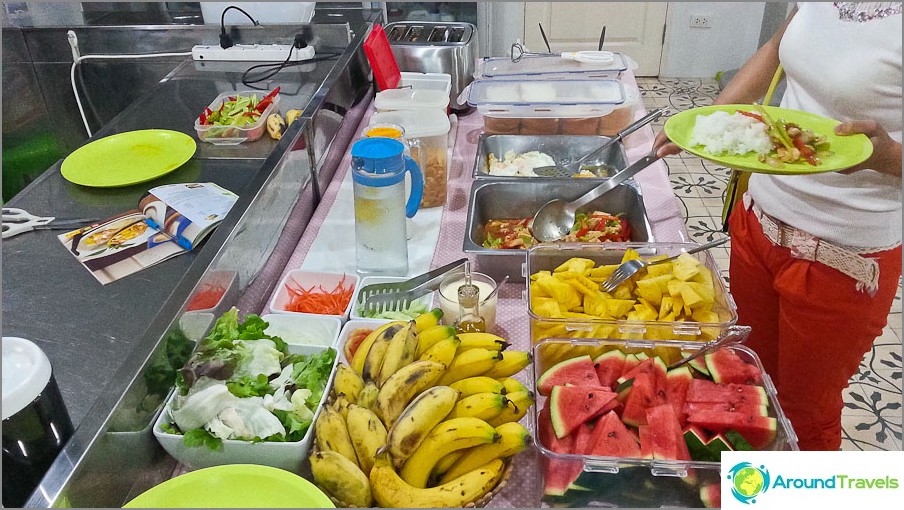 And here there is a transfer from the airport and back, and even free of charge along the way, but I did not use it.
On the map
Roof View Place
Roof View Place
Air conditioning, hot water, small rooms, a balcony, a good breakfast included in the price. 900 baht
Read more.
Air conditioning, hot water, small rooms, a balcony, a good breakfast included in the price. 900 baht More details.
If places in this hotel were occupied, then you can go to Rajata Hotel 200 meters from here or Nakorn Ping Hotel. The first one is almost the same, only without breakfast, and the second is simpler and cheaper.
And if you don't stop near Khaosan Road, I'll recommend Nasa Vegas Hotelthat is right next to the metro, and also very close to the airport, which is very, very convenient.
Life hacking 1 - how to buy a good insurance

Choosing insurance is now unrealistically difficult, so to help all travelers, I compile a rating. To do this, I constantly monitor forums, study insurance contracts and use insurance by myself.

Life hacking 2 - how to find a hotel 20% cheaper

First, choose a hotel on Booking. They have a good offer base, but the prices are NOT the best! The same hotel can often be found 20% cheaper in other systems through the RoomGuru service.

Discount hotels