So, if you come to Kampeng Pet (Kampheang Phet), then you need somewhere to stop for the night. I visited several hotels in this city and spent the night in two of them. Now I will talk about Green Park Hotel. After the previous in Nakhon SawanThis hotel is just fly away.
The content of the article
Price and reservation
Green Park Hotel has no website. Prices start at 360 baht for standart, my friend and I took 380 superior, this is the number you'll see on my pics. In fact, visually and standart is not much different. There are twin and double rooms.
Kampeng Pet hotels>
Be sure (and I insist) check availabilitydiscounts or special offers on the excellent Roomguru service. It will quickly and simply show you discounts in all existing reservation systems. In Asia, for example, there are lots of offers on Agoda.com that are much more interesting than on exactly the same hotels on Booking.com.
For example, here is a direct link to the hotel: Green Park Hotel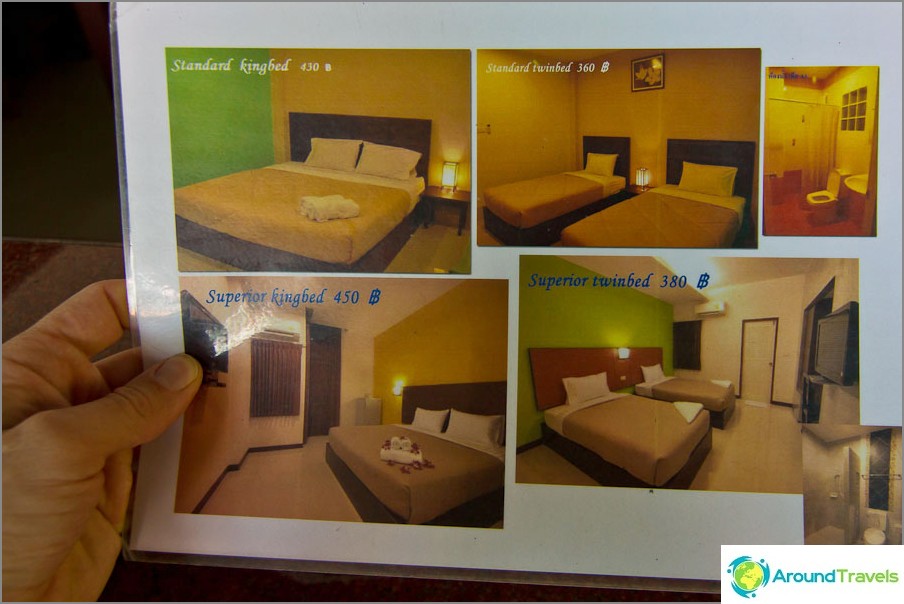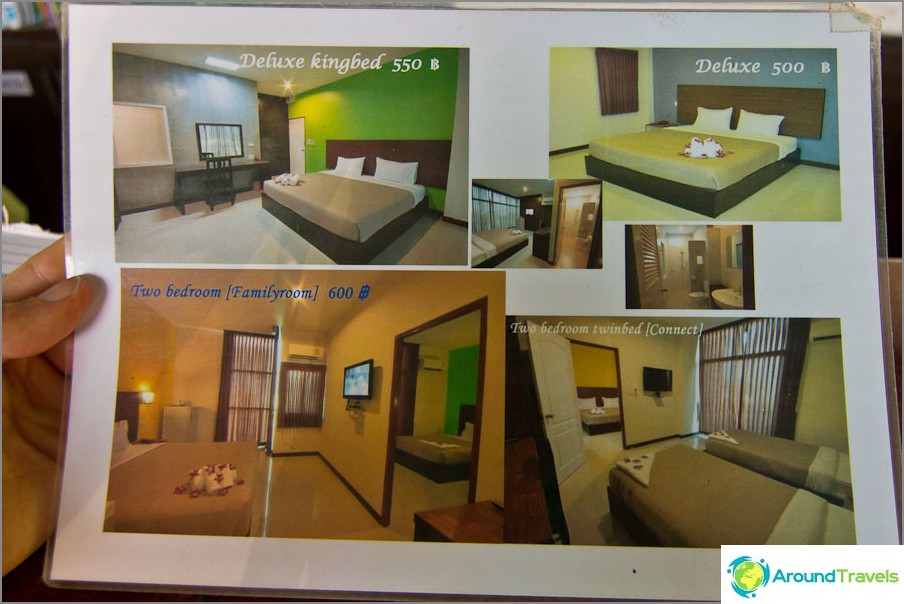 Description
It is located quite far from the city center and from Kampeng Pet Historical Park (Kampheang Phet Historical Park), about 3 km. However, for lovers of hiking, whom I am also, this will not be a problem.
Yes, there is a sangteo (like tuk-tuk) in the city, butthey don't travel very often, and I don't really stumble upon them. The second minus is that the hotel almost does not speak English and you have to spend time to explain what you need, although if you do not go beyond the standard questions of accommodation, then difficulties should arise.
On this, in fact, all the cons, let's talk aboutpros. The rooms are new, beautiful, I would even say a little design. The rooms are large and bright. There is air conditioning, a fridge, daily cleaning and a couple of bottles of water a day.
LCD TV, shower and hot water, toilet,free wifi (reception is good, speed is average), a sufficient amount of furniture and a desktop, a window. I personally really liked this room, it would be possible to live quietly in it for a month, a very pleasant place.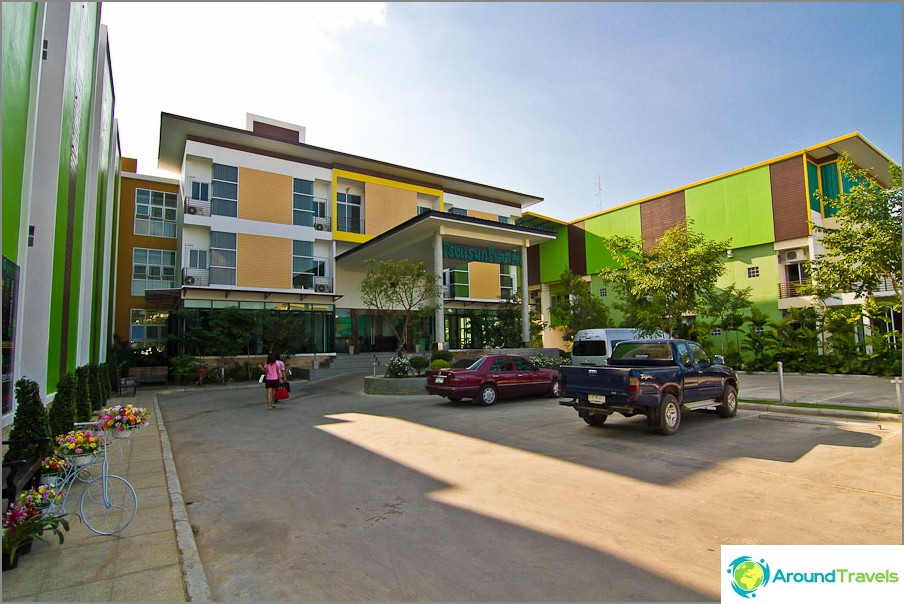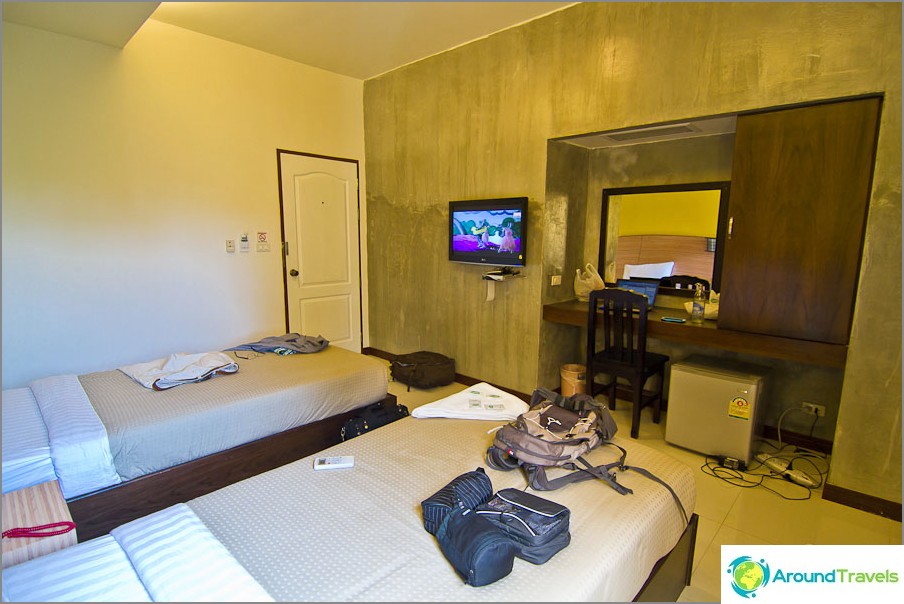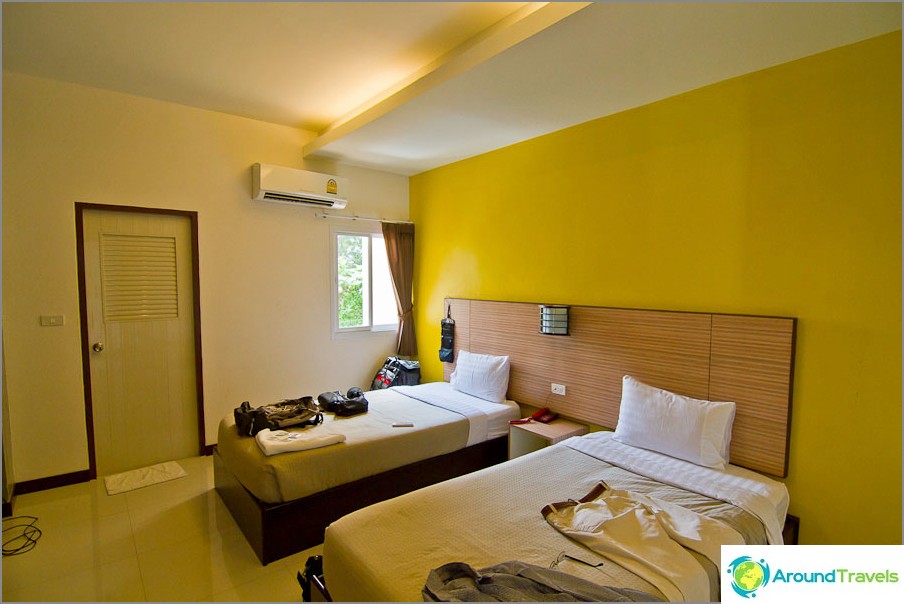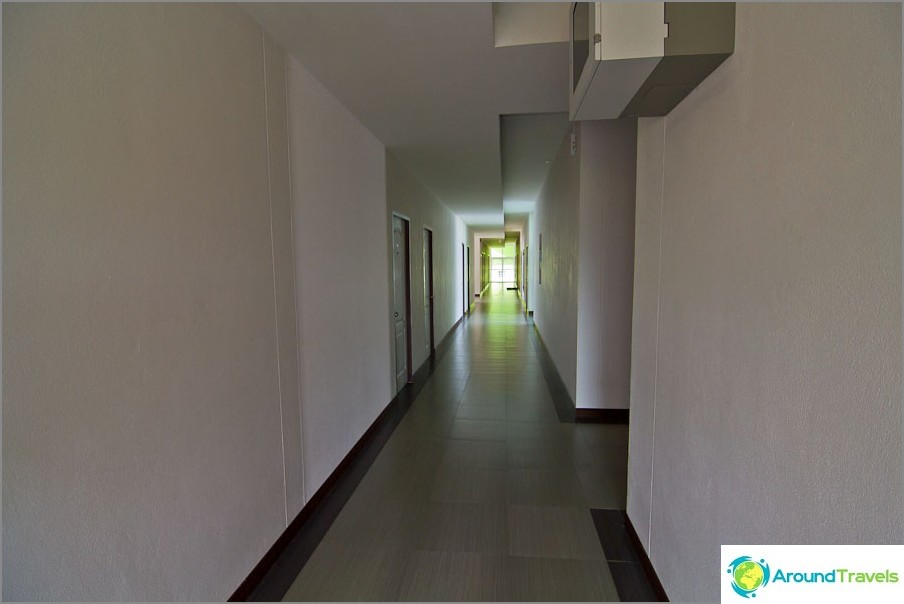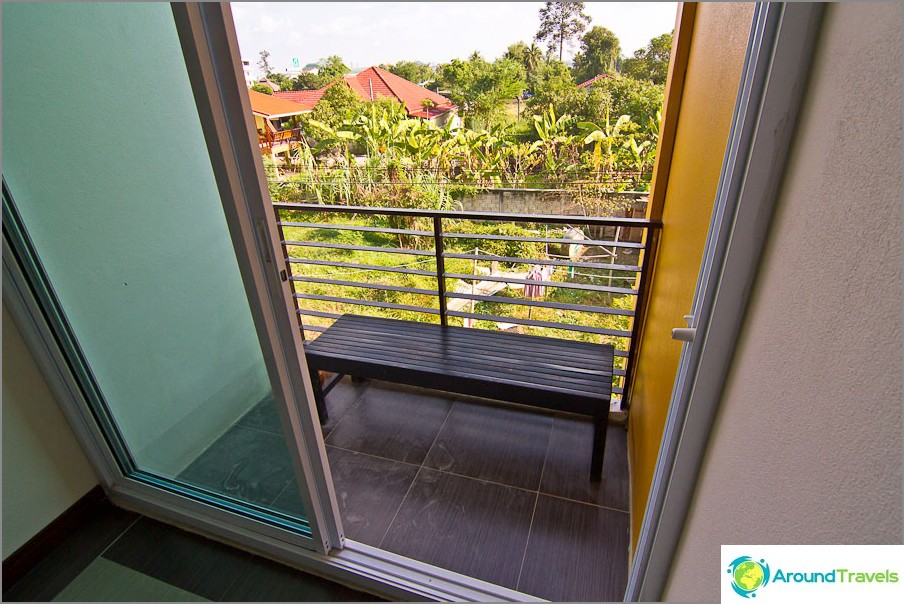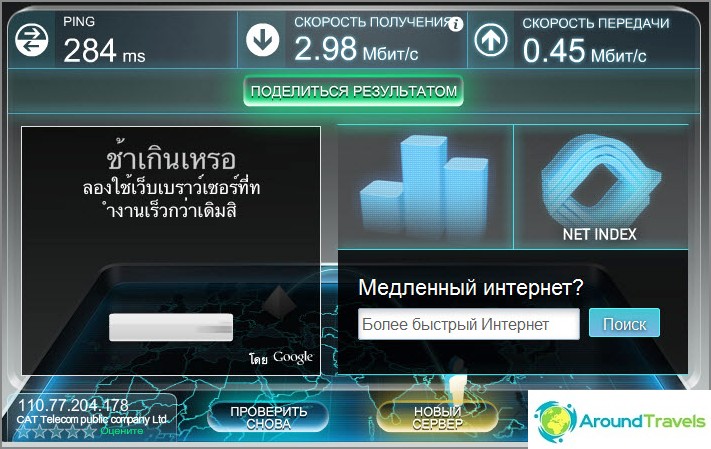 I also asked them about renting a bike, for thattown, it would be a useful thing. But I was offered only a bike on the handle and as much as 300 baht per day after long meetings, plus a passport as a deposit. It seems that there is no rent, and someone wanted to give me his for a while. And to rent a bike on the machine or bike is best in another cheap hotel Kampeng Pet.
So the conclusion is - if you need qualityaccommodation, the Green Park Hotel is for you. If more important, an English-speaking host, a little closer location to the sights, as well as bike rental to be near, and the opportunity to buy a tour to Khong Lan National Park, then - Three j guesthouse. If only there the rooms were as good as here ...
On the map
When you look for him, the hotel is not near the road, you need to walk 100 meters from it. But the sign hangs right on the road, so do not pass.
Green Park Hotel
Green Park Hotel
350-600 baht for a chic room. even the cheapest and the great one. But in English do not speak.
Read more.
350-600 baht for a chic room. even the cheapest and the great one. But in English do not speak. More details.
Life hacking 1 - how to buy a good insurance

Choosing insurance is now unrealistically difficult, so to help all travelers, I compile a rating. To do this, I constantly monitor forums, study insurance contracts and use insurance by myself.

Life hacking 2 - how to find a hotel 20% cheaper

First, choose a hotel on Booking. They have a good offer base, but the prices are NOT the best! The same hotel can often be found 20% cheaper in other systems through the RoomGuru service.

Discount hotels