On Long Beach, across the street from the hotel. Lanta mandaIn which I lived, there is a coffee shop Coffee Cup Club. It is located on the first floor. Lanta Garden Hill Resort - the usual such a Thai institution with glassshowcase full-wall and parking for 10 scooters, or two large cars. There is Wi-Fi and two dining areas: one under a canopy on the street, the second - indoors with air conditioning. The cafe perfectly fulfills its main purpose - to sit out a couple of hours in the cool, with ayskofe and with a smartphone in hand. I don't really want to look around here - an ordinary Thai street.
The content of the article
Coffee Shop Coffee Cup Club
The atmosphere inside the cafe is quite standard;I did not see any special intention in the interior either. The furniture is all variegated, from glass and dermantin to bamboo and massive wood. There are sofas and armchairs with coffee tables, there are ordinary tables with chairs. They were either bought gradually at different times and under different moods of the owner, or they were simply taken cheaply at one of the furniture ruins where junk from closed restaurants and hotels is usually sold.
Nearby, through the wall is the hotel lobby. Lanta Garden Hill Resort.
When I visited, I ordered the cappuccino for 60 baht, cereal with fruit and yogurt for 95 baht. Total: breakfast with a normal coffee - 155 baht.
I would like to note atypical for the Thais, and unpleasant in contrast with other institutions, a certain coldness in communication. To the clientele, they breathe very smoothly, and the service is not particularly intrusive.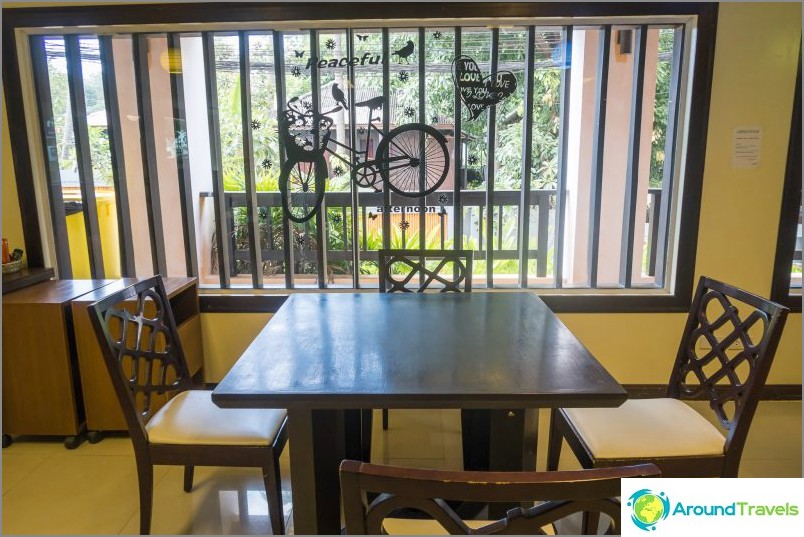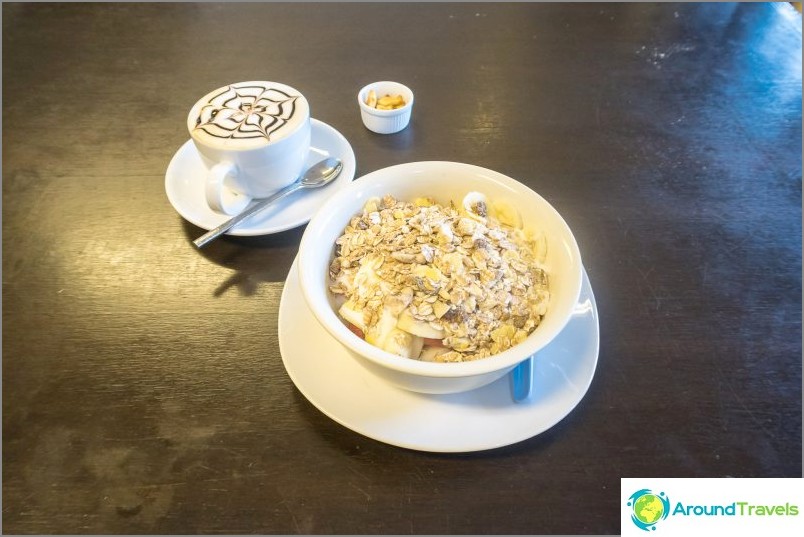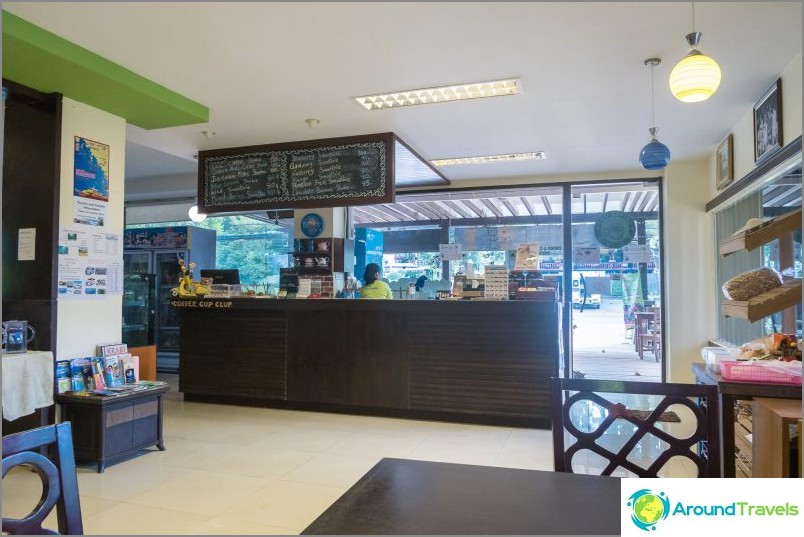 Information to visit
Open daily from 8 to 18 o'clock, offer breakfast.
The institution provides a password for freeWi-Fi, but there are restrictions: if you come with a laptop, then each hour of using Wi-Fi will cost you 30 baht per hour per person. If you had the audacity to plug your charge in the cafeteria outlet - already 60 baht per hour. Coffee Cup Club explain this by saying that "we are a cafe, not a place to work."
Near one of the walls there is a lounge area with a bookcase and shelves full of all kinds of souvenirs. The books are mostly not in Russian, of course.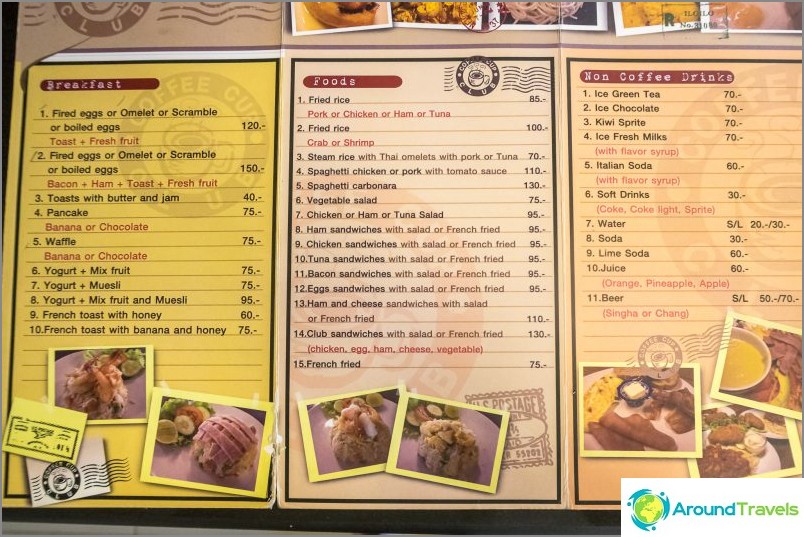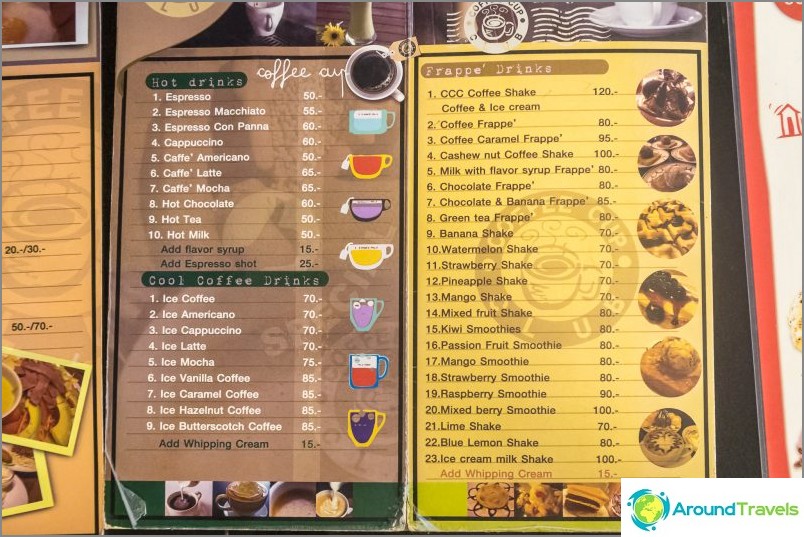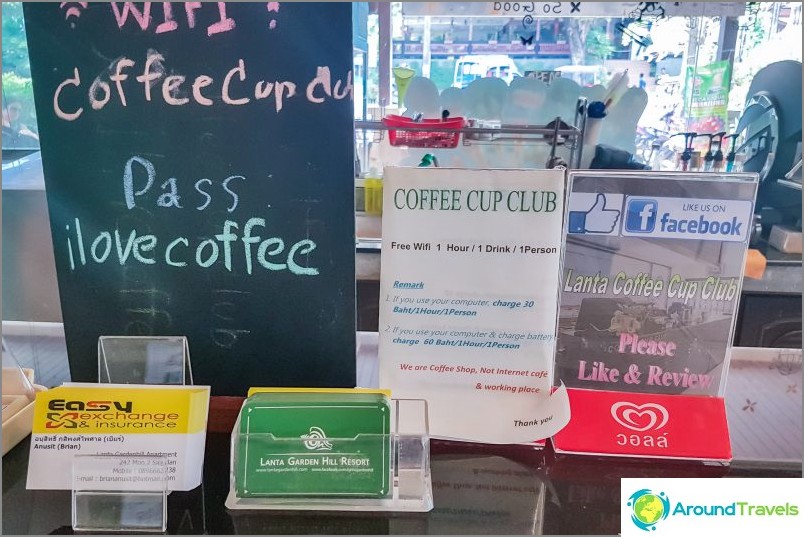 On the map
Coffee Shop Coffee Cup Club
Coffee Shop Coffee Cup Club
Coffee house with good coffee.
More about coffee shop.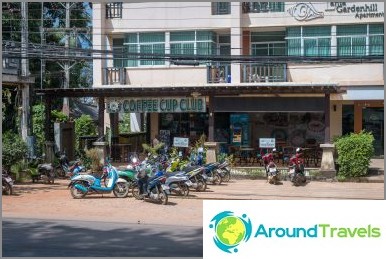 Coffee house with good coffee. More about the coffee shop.
Life hacking 1 - how to buy a good insurance

Choosing insurance is now unrealistically difficult, so to help all travelers, I compile a rating. To do this, I constantly monitor forums, study insurance contracts and use insurance by myself.

Life hacking 2 - how to find a hotel 20% cheaper

First, choose a hotel on Booking. They have a good offer base, but the prices are NOT the best! The same hotel can often be found 20% cheaper in other systems through the RoomGuru service.

Discount hotels