Park three in one (as often happens in Thailand) -and a beautiful landscaped garden with landscaping and huge bizarre stones, plus a rather large zoo with different animals to feed, plus a large crocodile farm with regular shows, a crocodile souvenir shop and a cafe with crocodile steaks Here is the consumer attitude to animals).
The content of the article
Park of millions of years stones
This whole zoo and park complex is private,belongs to one local businessman. For 20 years he was fond of collecting bonsai trees and collecting rare and fancy stones of exotic forms and textures. The construction of the park began in 1992. Now it is possible to see stones and bonsai, beautifully arranged by flowerbeds, neatly paved paths, ponds and fountains.
There are stone benches, stone trees,huge pieces of natural-shaped rocks, with stalactites and beautifully ground. Such sculptures are made of stones, so different and strange forms that you can have fun playing in associations: one piece of stone looks like a duck, the other looks like a horse, and the third looks like an elephant. To whom that tells fantasy.
The park is quite impressive, a lotflowers, lawns, there is even a small artificial waterfall with pink lotuses. All this resembles a Japanese garden. Especially bonsai and unusual trees. This part of the park I liked the most. I remember was in like garden in hong kong, too impressed. Apparently I have a weakness for the stones and the organized park area.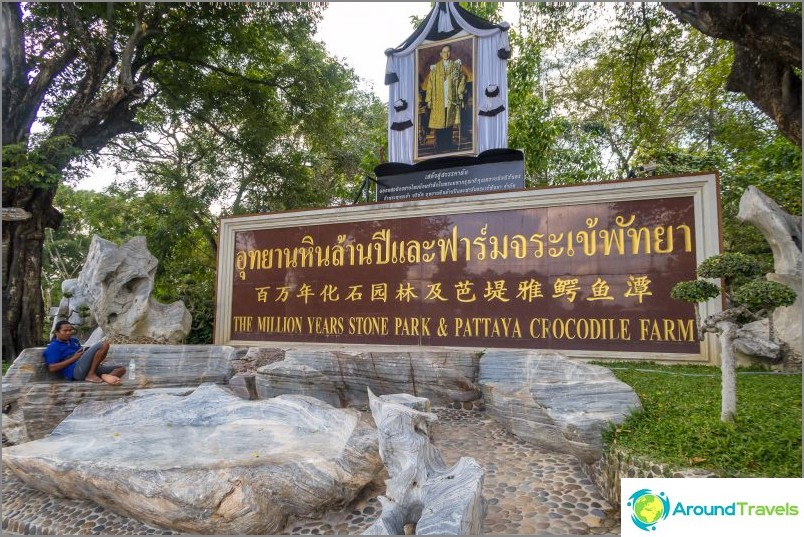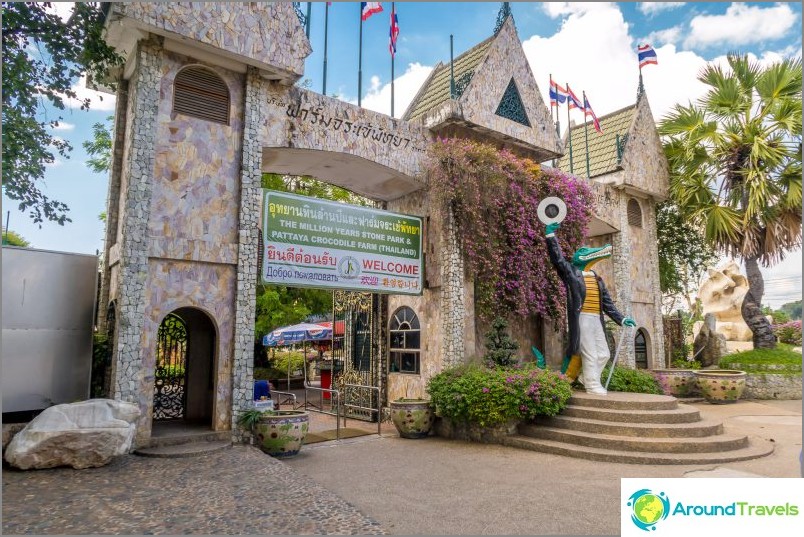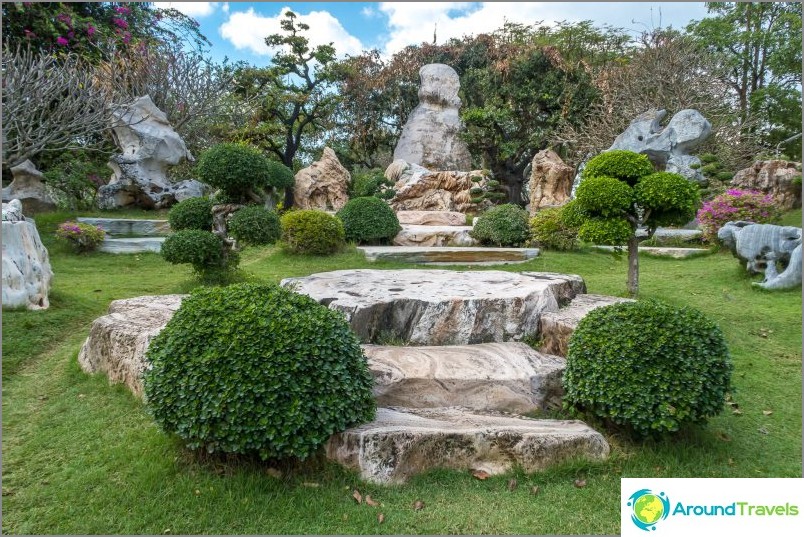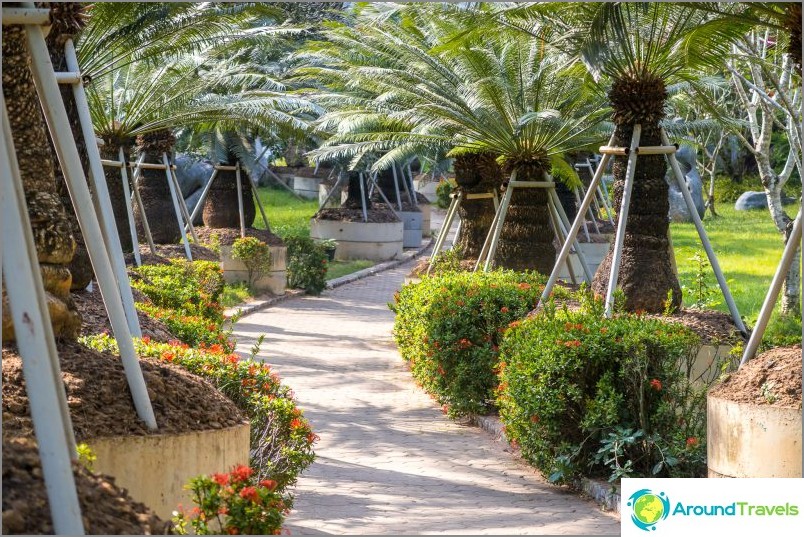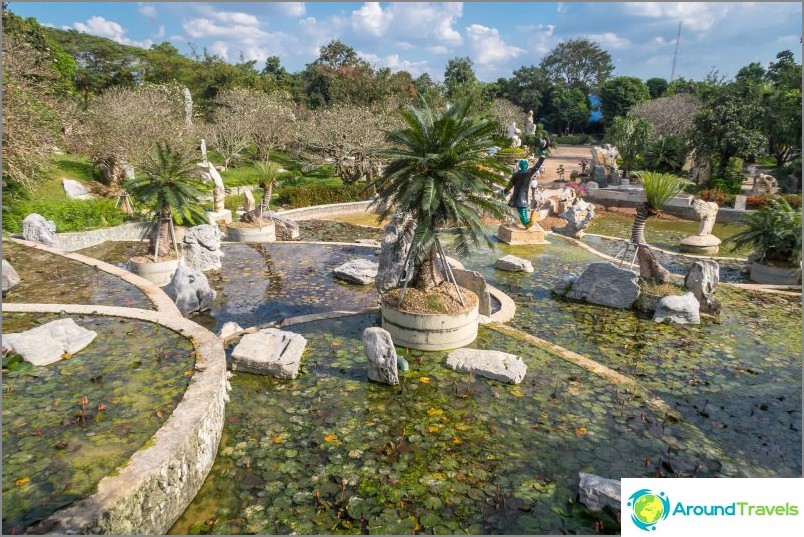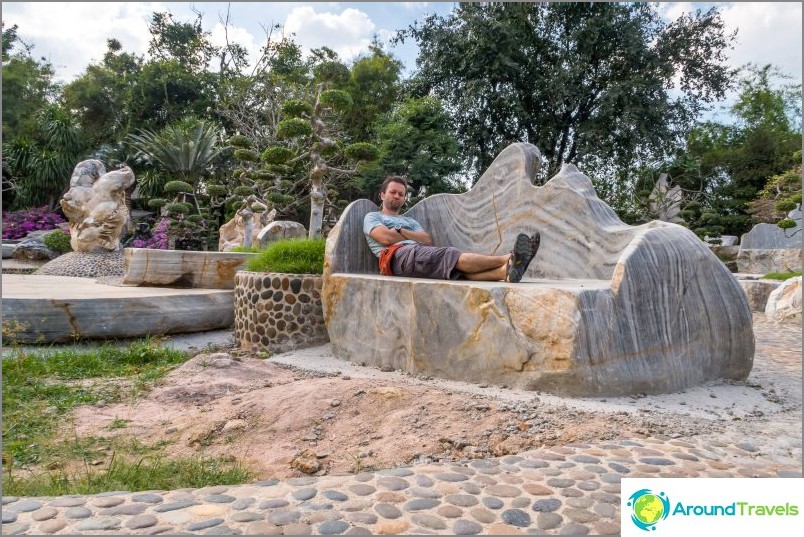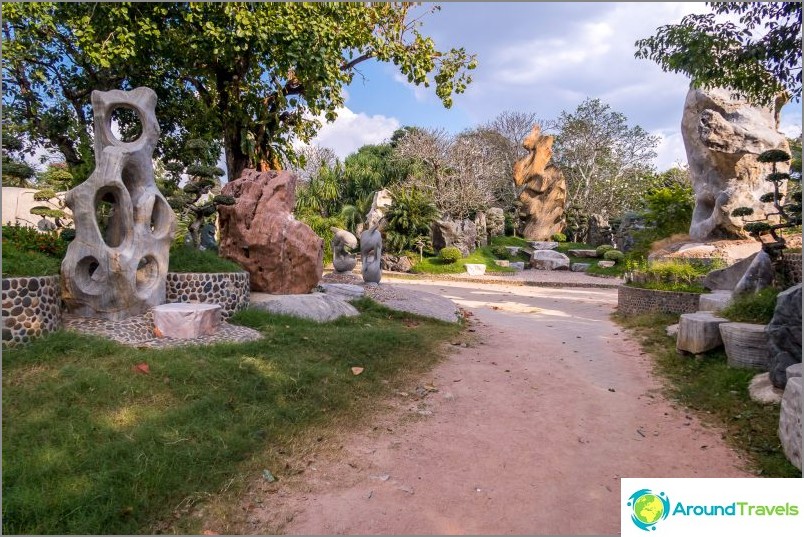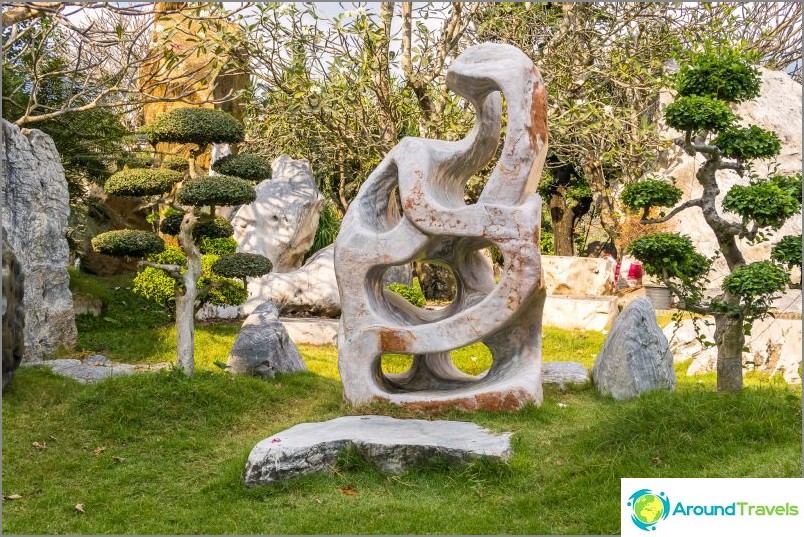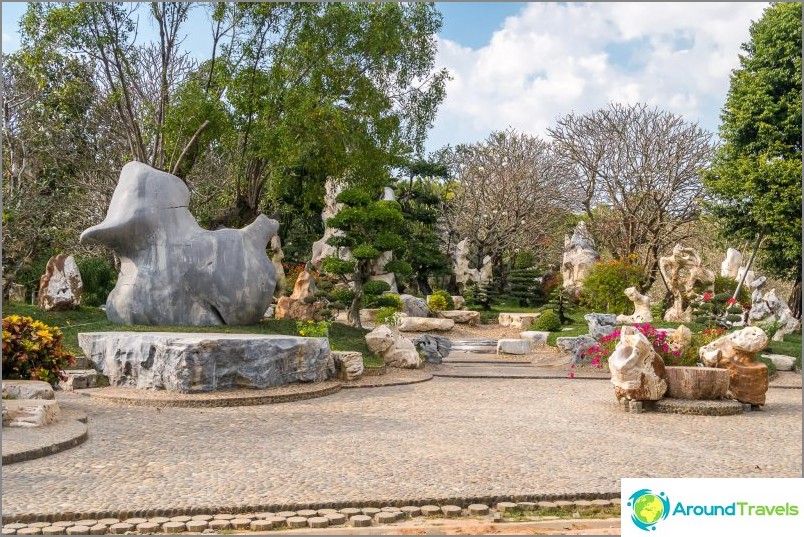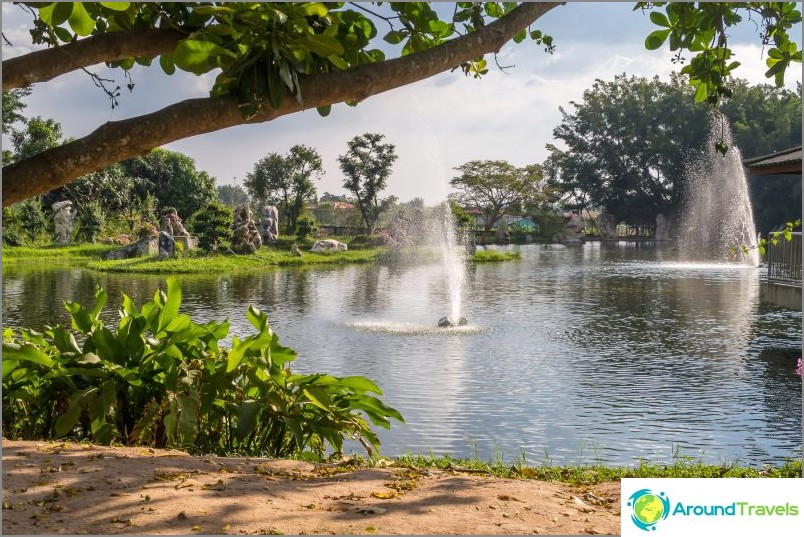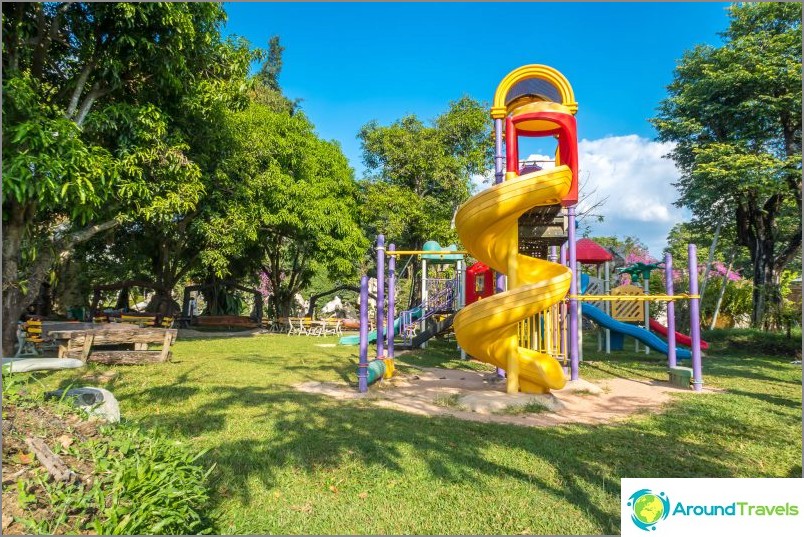 Crocodile Farm and Zoo
In addition to the park with stones, you can look at the zoo. There are birds in cages, different, from small to huge - peacocks, ostriches. There are ponies, horses and zebras, giraffes in open pens. Lions and tigers in aviaries.
Even on the territory you can see huge catfish and carps in a pond with a fountain, and even feed them. Even here they ride on elephants in the territory and you can feed them by buying a basket with food.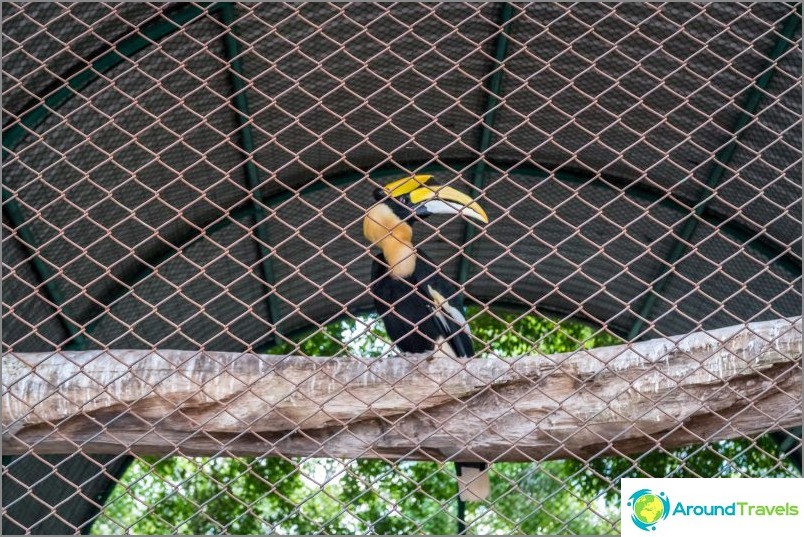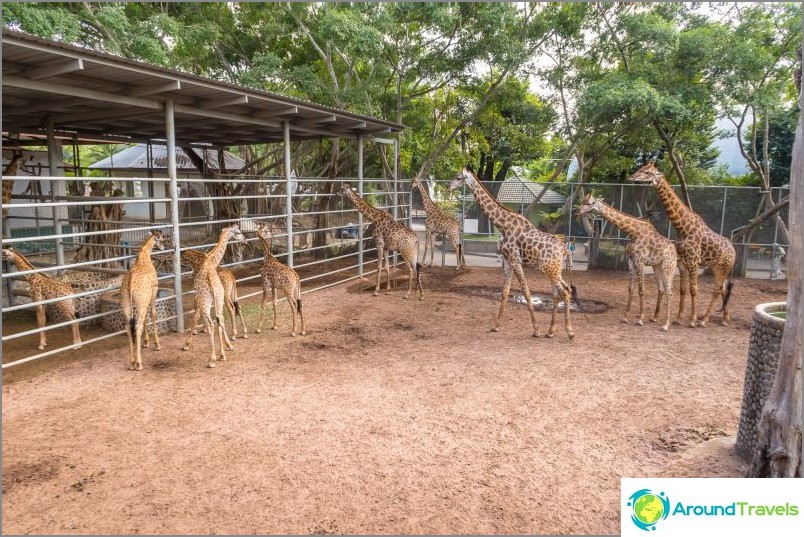 Separate story - crocodiles. There are thousands of them on the farm. They say this is the largest crocodile farm in the vicinity. True, in appearance they seemed to me to be kind of lethargic and half-dead. They lie as if everything is already. But maybe it should be?
On the show of crocodiles playing music from star wars. The trainer drags them by the tail, takes them in his arms, sticks his hand and head into the mouth. Everything is standard here, the show is typical, if you have seen it once, then you will not learn anything new here.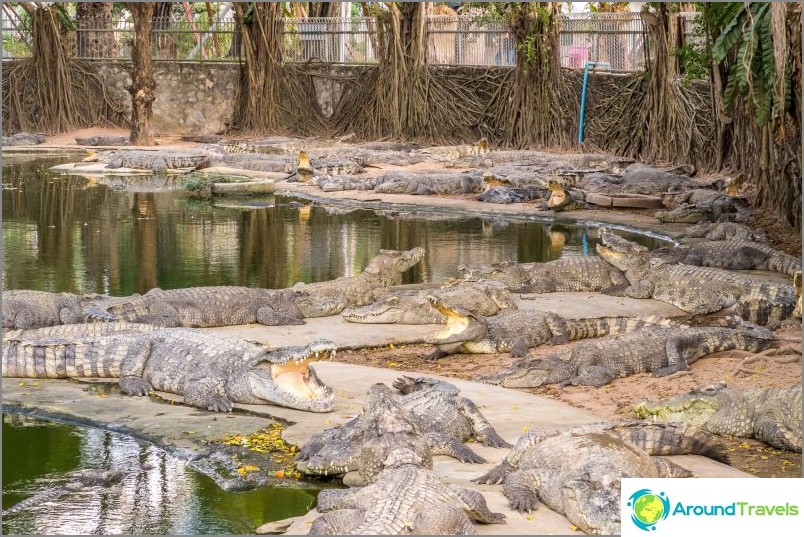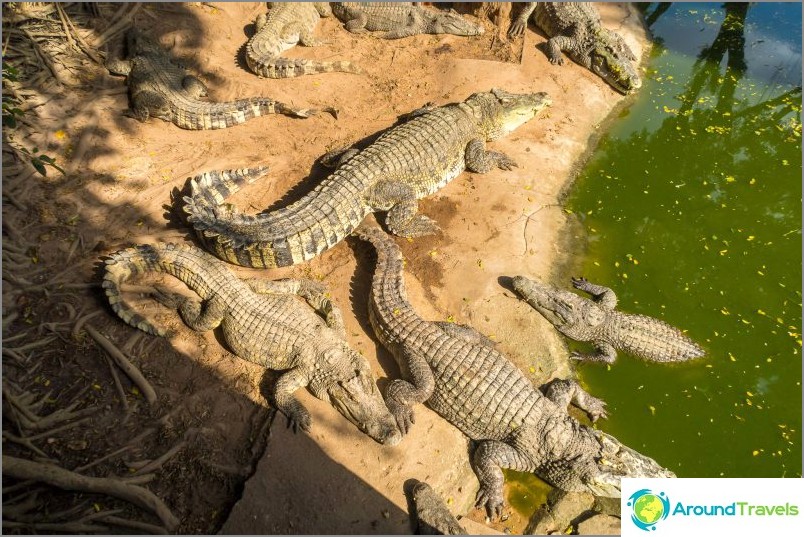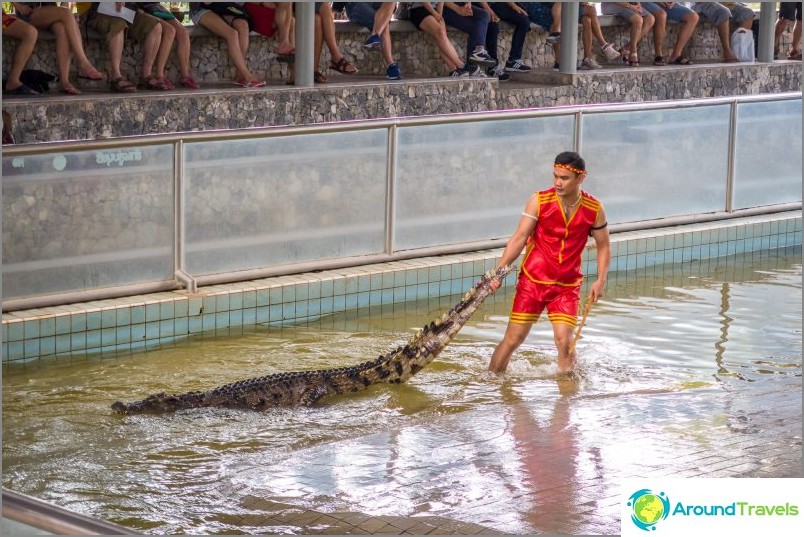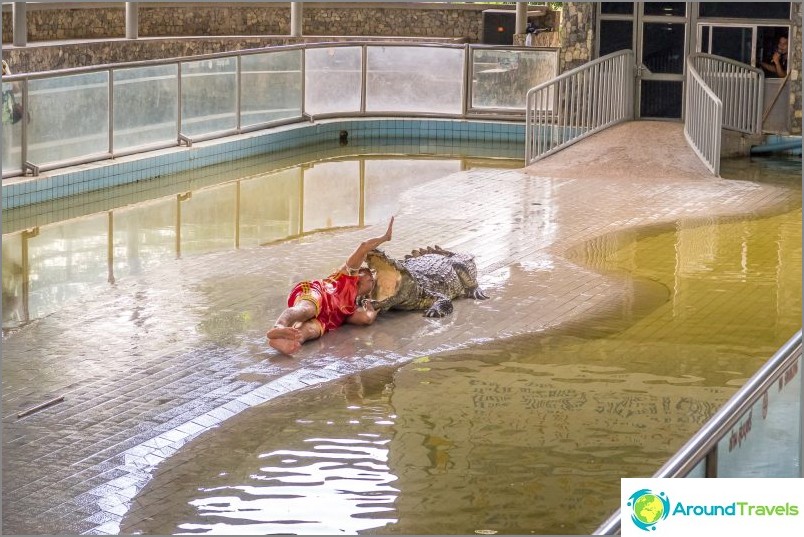 There are a lot of Russian and group excursions in the park. On the territory there is a toilet, benches, a playground, shops and cafes where you can order a crocodile steak.
I do not know whether to go here, let's say, clearly notmust see I personally don't really like crocodiles, in theory it's more interesting for children, especially feeding. But kamenyuki funny and in general the park of million-year-old stones is beautiful and very well maintained. I, above all, because of the garden visited this landmark.
Information to visit
The park and the crocodile farm are open from 8:30 to 17:30.
The ticket costs 400 baht.
Crocodile shows start at 9:00, 10:00, 11:00, 12:00, 13:00, 14:20, 15:30 and 17:00. Show lasts 20 minutes.
You can come to the park with a guided tour fromtravel agencies will cost about 500-600 baht. Sometimes this park is included in a sightseeing tour of Pattaya. Considering the cost of a ticket without an excursion and the cost of a taxi (if you are not a rented bike / car), the excursion is fully justified.
Excursion price>
You can feed animals in the zoo, giraffes andelephants - bananas of 50 baht, catfish in the pond - fish food or crocodile - chicken for 100 baht. The chicken carcass is hung on a rope with a stick, like a fishing rod. A photo with a tiger costs 200 baht to your camera.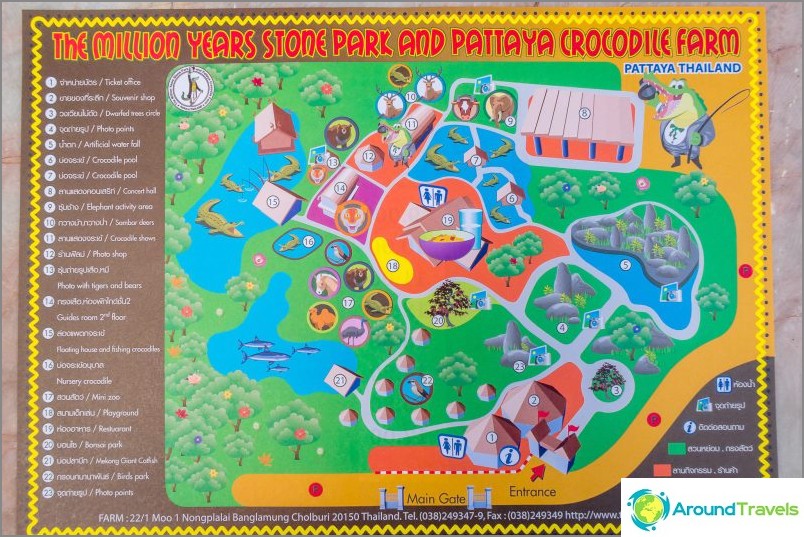 Getting there
The park is located 15-20 minutes from the center.Pattaya, not very far. But public transport does not go there, so you can get either by rented transport, or by taxi, or with a guided tour.
On the map
Stone Park and Crocodile Farm
Stone Park and Crocodile Farm
The Million-Year Stone Park and Crocodile Farm -Japanese garden bonsai, located among the ancient stones of bizarre shape. A part of the territory is occupied by a crocodile farm. Show with crocodiles, feeding, gift shop and cafe.
Read more about the park and the farm.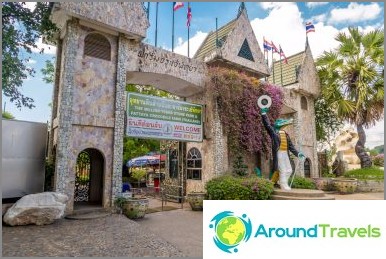 The Million-Year Stone Park and Crocodile Farm -Japanese garden bonsai, located among the ancient stones of bizarre shape. A part of the territory is occupied by a crocodile farm. Show with crocodiles, feeding, souvenir shop and cafe. More about the park and the farm.
Life hacking 1 - how to buy a good insurance

Choosing insurance is now unrealistically difficult, so to help all travelers, I compile a rating. To do this, I constantly monitor forums, study insurance contracts and use insurance by myself.

Life hacking 2 - how to find a hotel 20% cheaper

First, choose a hotel on Booking. They have a good offer base, but the prices are NOT the best! The same hotel can often be found 20% cheaper in other systems through the RoomGuru service.

Discount hotels