Once again I received the question,I realized that it was time to write a short article on this topic and give a link about whether there are dangerous insects in Thailand and other animals. 10 times to answer the same question of time you will not get enough. Naturally, I will write my experience, and not someone else's, and my opinion, so if you have anything to add, you are welcome to comment. And other answers to the questions you can see in my Thailand Travel Guide.
So, there are insects in Thailand! They can not be, it's the tropics. These are all kinds of beetles, ants, mosquitoes, mosquitoes, cockroaches, ticks, centipedes, scorpions and other creatures. There are also poisonous snakes and geckos. The latter are about the size of a crocodile and swallow a person alive and completely, sometimes with a motorbike. Are you already scared? Then sit at home
The content of the article
Are there mosquitoes in Thailand
Mosquitoes really are and sometimes very annoying. Moreover, the closer you are to nature, the more mosquitoes or mosquitoes. In the city, you can not really learn about their existence, but on the islands, when you live in a bungalow, sometimes you cannot do without means. Although I personally do not like such things and do not use them. But this is not advice, since in Thailand you can catch Dengue's fever, which during treatment is not fatal, but is tolerated so-so. Just in case, read her symptoms in advance to know how to determine it, because it starts like a common cold or flu. And, accordingly, if there are suspicions, blow immediately to the doctor.
In Thailand, in any 7/11 are sold repellents frommosquitoes, and you can also buy all sorts of spirals and fumitox. I also noticed that often during the day mosquitoes are not active and it seems that they are not there, but in the evening, Mama do not grieve. Therefore, when you rent a house, an apartment (apartment), a guesthouse, see if there are mosquito nets on the windows, a very useful thing.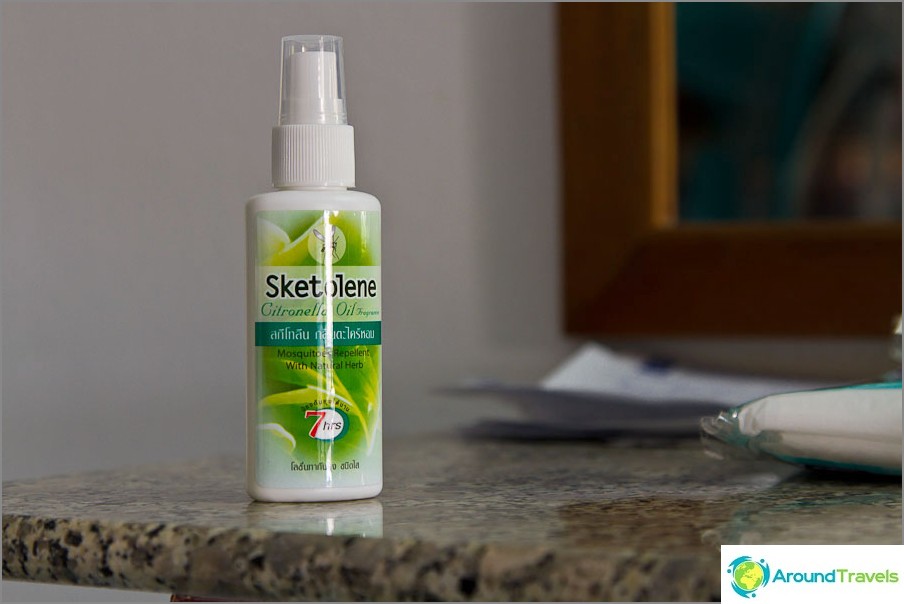 Are there any snakes in Thailand
In fact, not so bad. In the same suburbs live a huge number of vipers, however, in the summer everyone regularly go swimming and sunbathing on the river. Similarly, in Thailand, all this living creatures are there, but it's not at all the fact that you will meet them. By experience, I can say that the serpent has seen only transmitted on asphalt, and scorpions only in dried form (though they did not eat them, but tried grasshoppers), and at the same time even climbed the jungle.
Quincke's edema
There is such an unpleasant thing as angioedema. It occurs as an allergy to something, whether it is an insect bite or an eaten product. Edema appears very quickly and grows in size, can last from hours to several days. Most dangerous in the larynx, then you can suffocate. Therefore, the ambulance should immediately call as soon as it began. I had something similar, though not in Thailand, but in the Vladimir region, I was bitten by some midge in the lip and in 15 minutes I was cooler than Angelina Jolie. I really didn't do anything with it, and after about two hours everything was all right.
If you suffer from allergies, please specify in advance which medical insurance includes assistance with allergies, angioedema, chronic diseases and so on.
My insurance rating for Thailand>
What else to expect in the house and near
My conclusion about dangerous insects is this: the worst thing that can happen is dengue fever. Moreover, according to statistics, she does not often get sick,especially fatal. The rest - any insect bites or the attack of venomous snakes, even more rare. Yes, there are many stories, especially, about how a snake bit, but how many tourists in Thailand, and how many bites ... Among my friends, wintering or living in Thailand, only two were sick with Dengue, and no one came across snake bites or scorpions. By the way, not all scorpions are dangerous, a bite from some, like from bees.
Smoothly moving from the dangers to the usual troubles. This paragraph concerns those who are just in panic afraid of any living creature and wondering if it will be in his dwelling (don't forget my advice on renting a house and read). So I answer: depending on what kind of housing you will find and in which region you will live. I noticed that the living area in the north is much smaller than in the south, and the house is always larger than the apartment.
Mosquitoes will be almost everywhere where there are no mosquito nets. The more southerly and wetter (the islands), the more mosquitoes. In Bangkok, for example, I don't remember them at all, and also in Pai in the very north.
Ants will be everywhere where food is left, especially sweet. So put everything in the fridge.
Snakes are worth waiting on the lawns around the house if the house is not in the city, but in the countryside. Look at your feet, snakes usually dump themselves.
Ticks can be found only in the forest, in some national park. With them everything is the same as at home, you can pick up encephalitis, borreliosis and other things.
Hecons come to everyone and everywhere. For me, very cute creatures, I love them and I am glad to them.
Large flying "cockroaches" come through large cracks, but most often they can be found just outside, usually at night.
Any other animal can enter the house if there are gaps (under the door, in the windows, in the walls). Look for tight-fitting homes or stay in an apartment, preferably a higher floor.
Sea hedgehogs will bring the greatest trouble into the sea, but on beaches where there are a lot of people, they should not be. Also jellyfish can sting, so if there are too many of them in the water, you probably should not swim.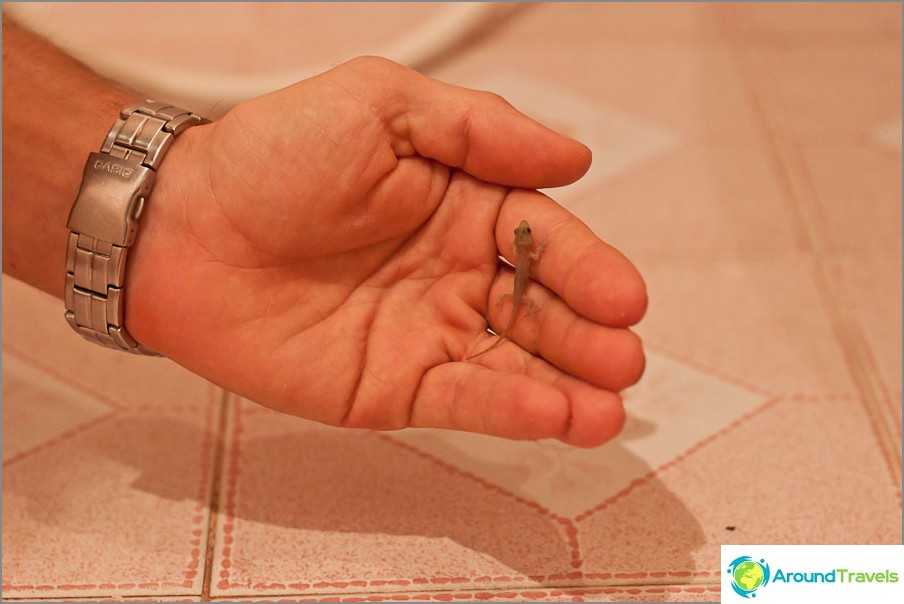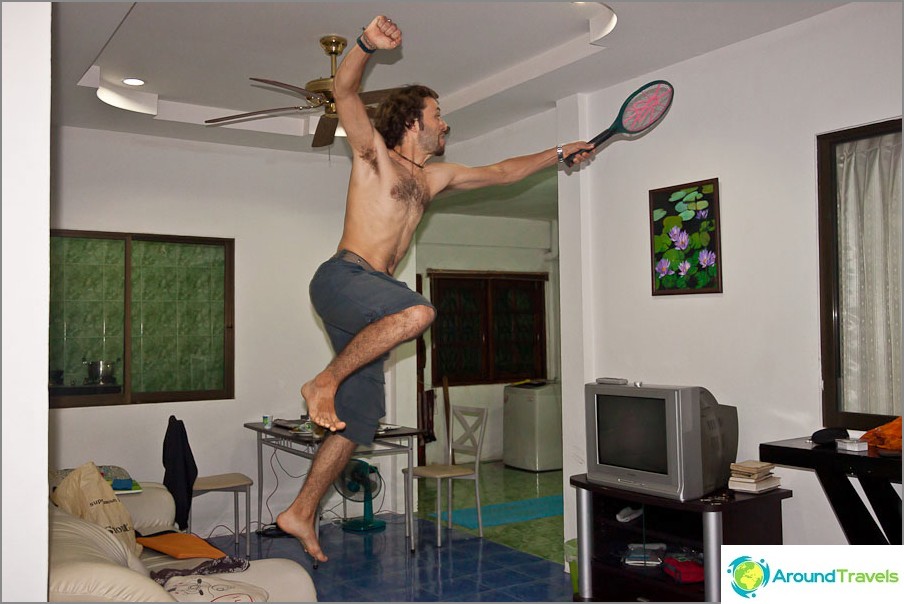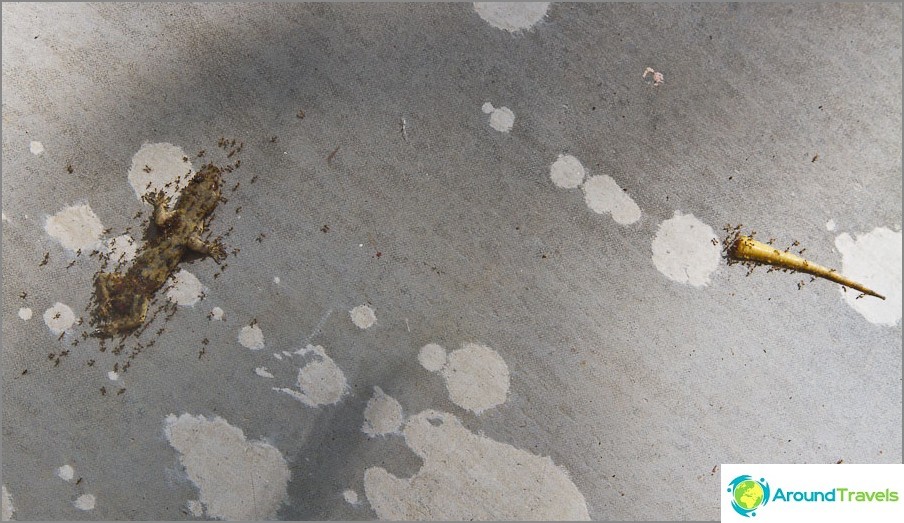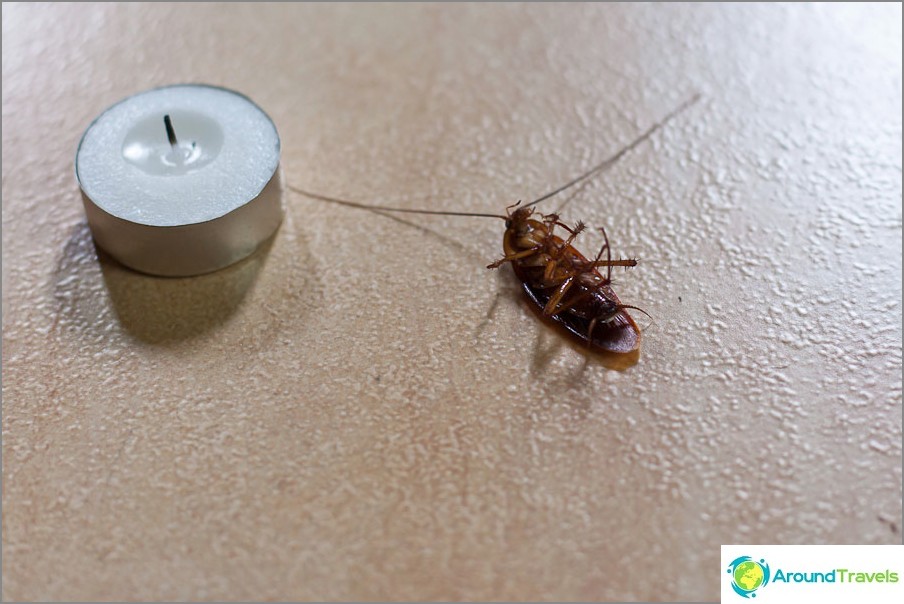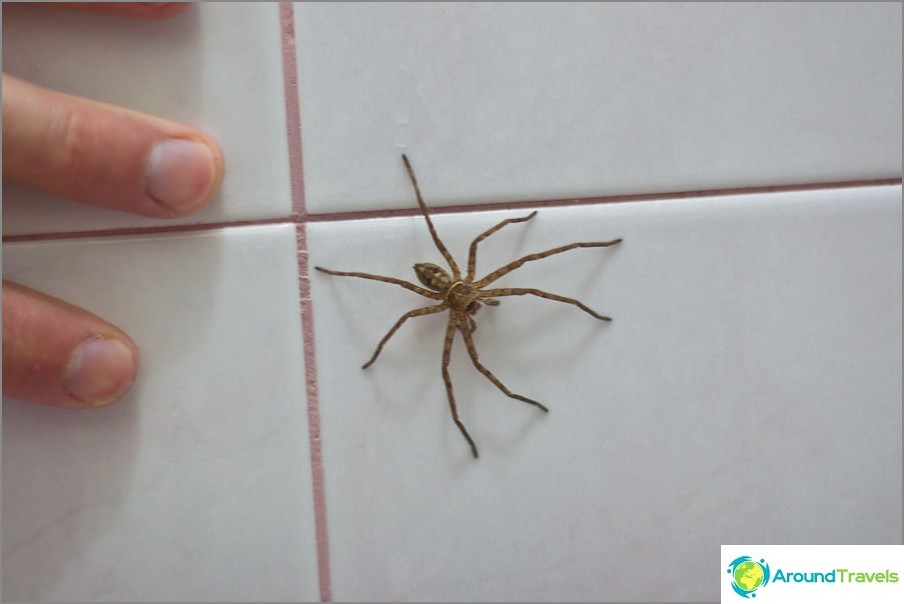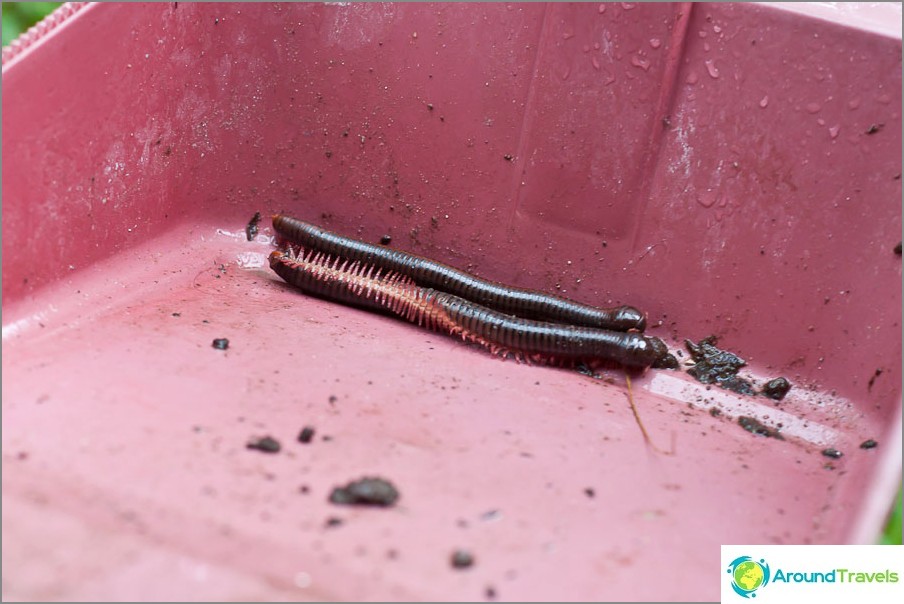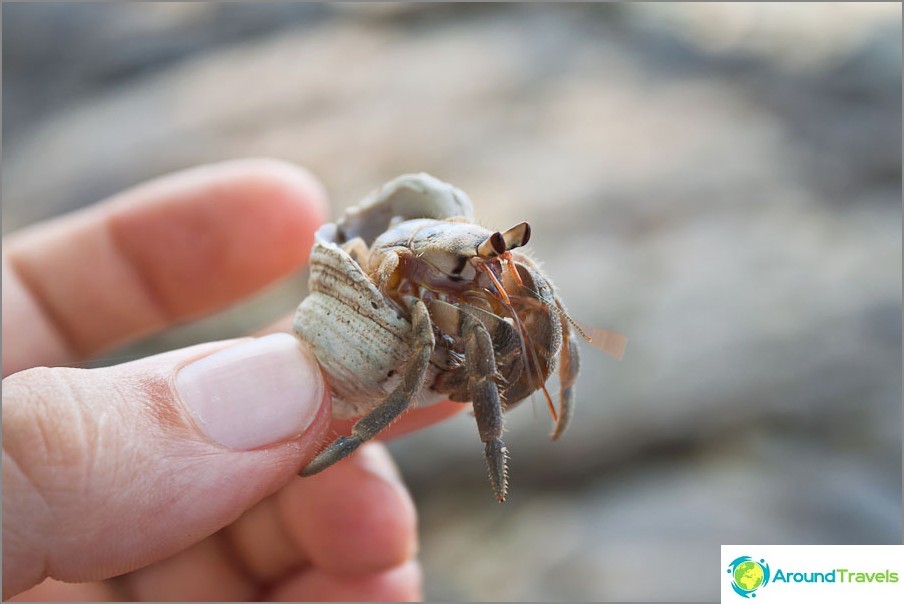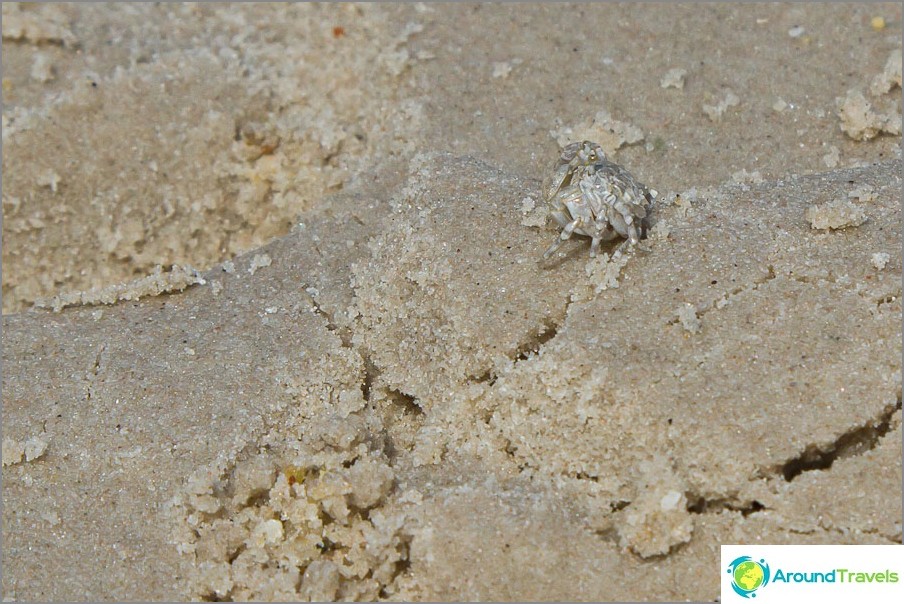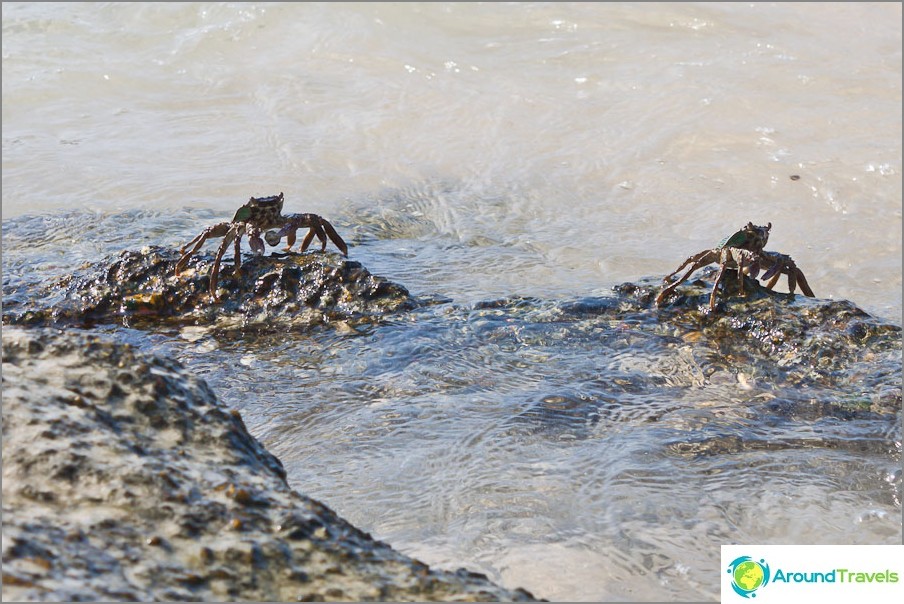 Other animals of Thailand in pictures
Finally, some more photos of wildlife in Thailand. Gathered from all his archives, who could.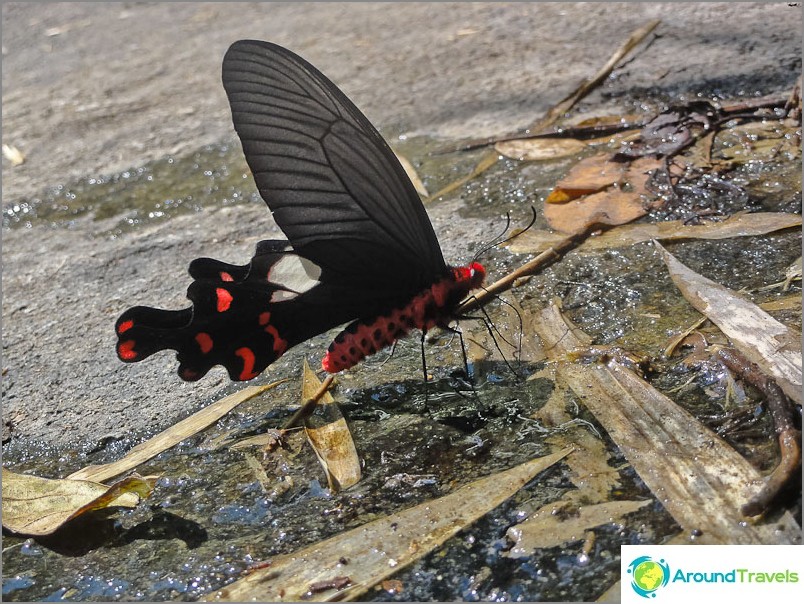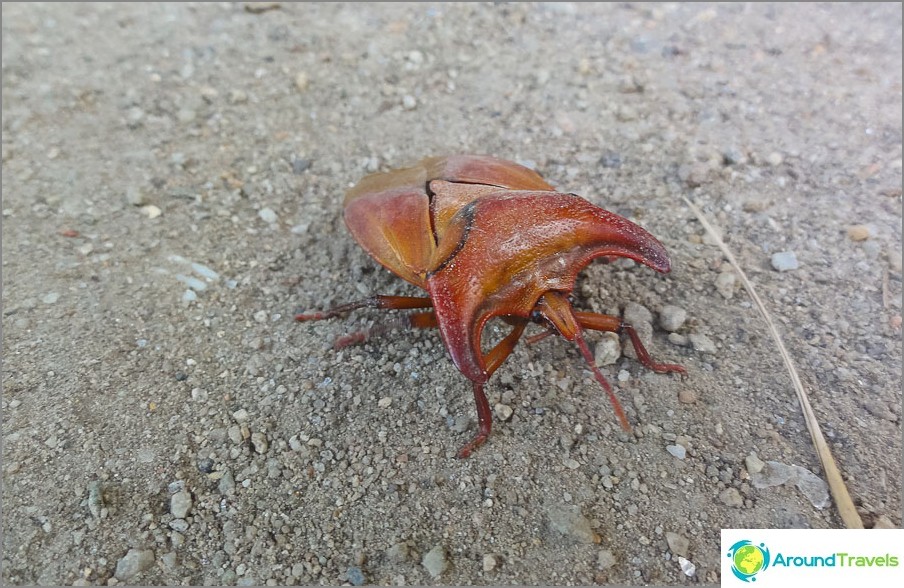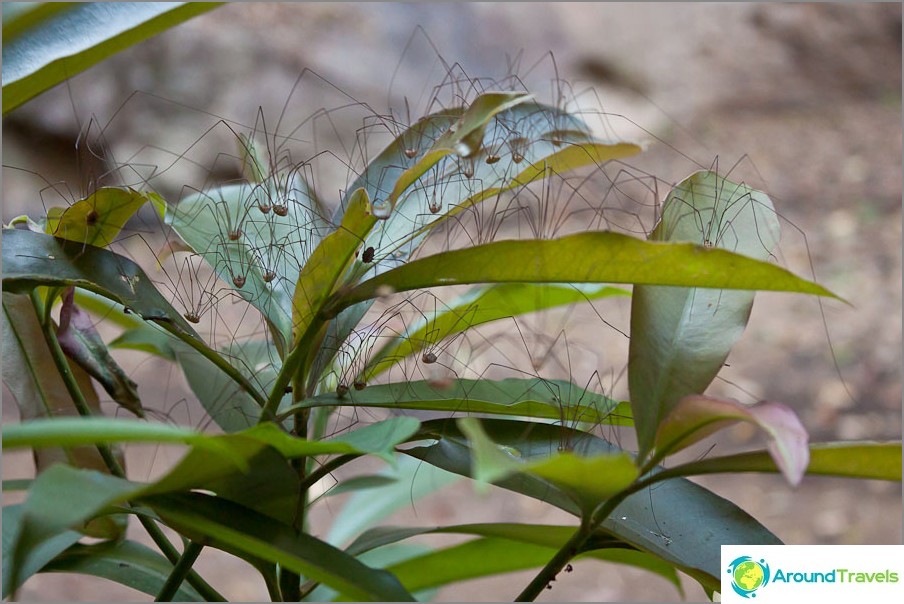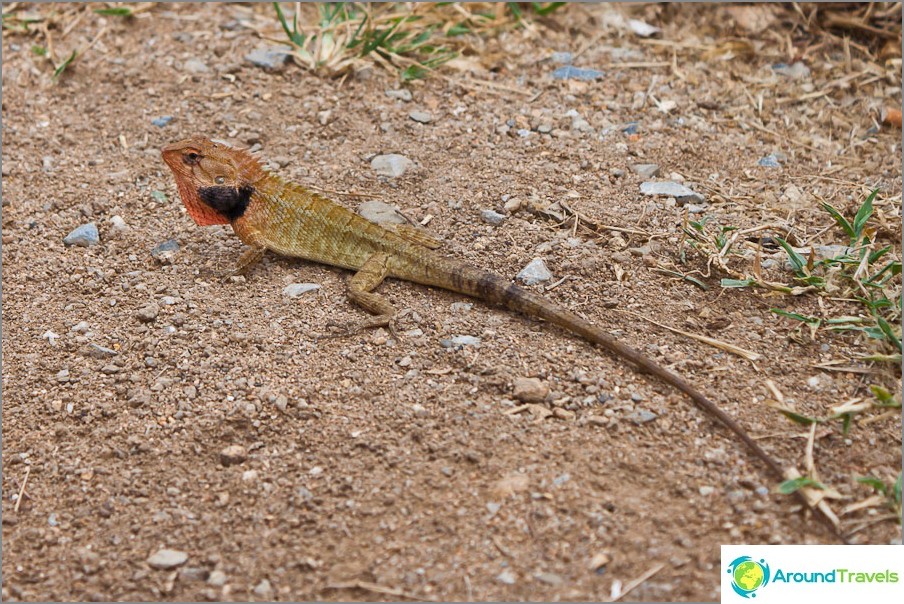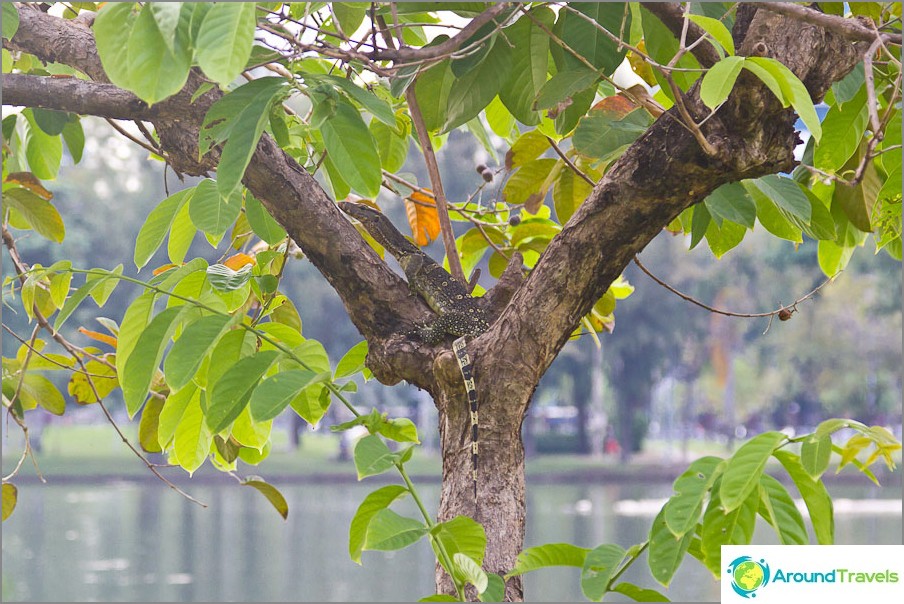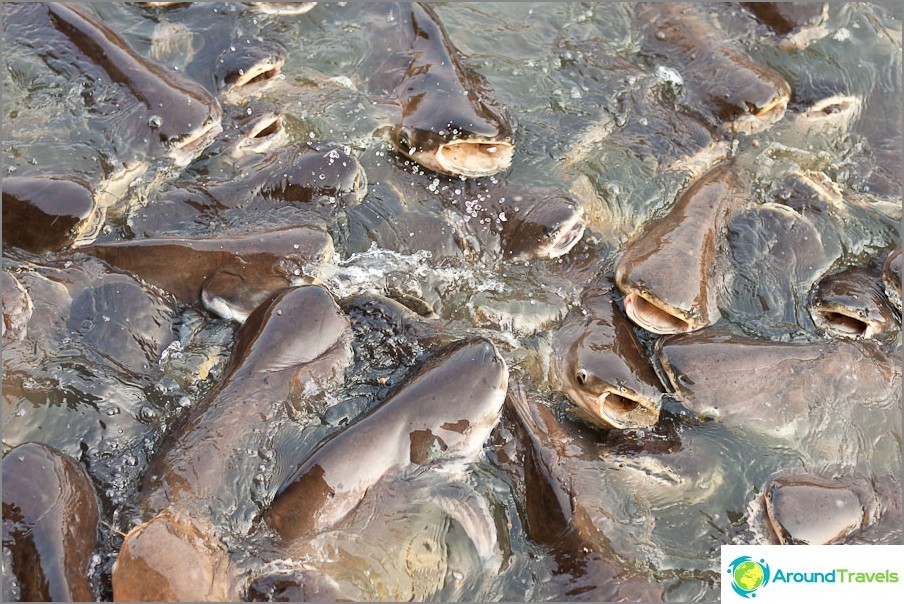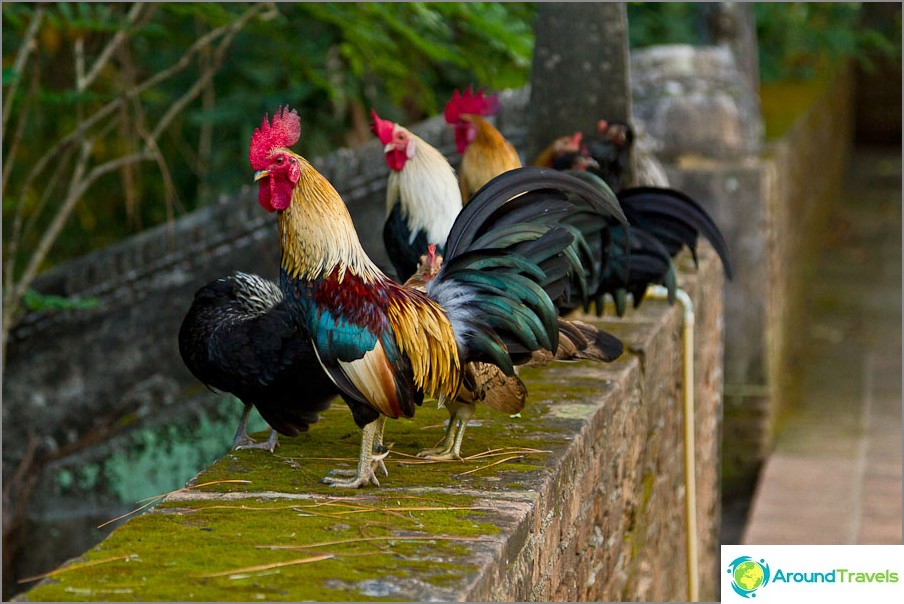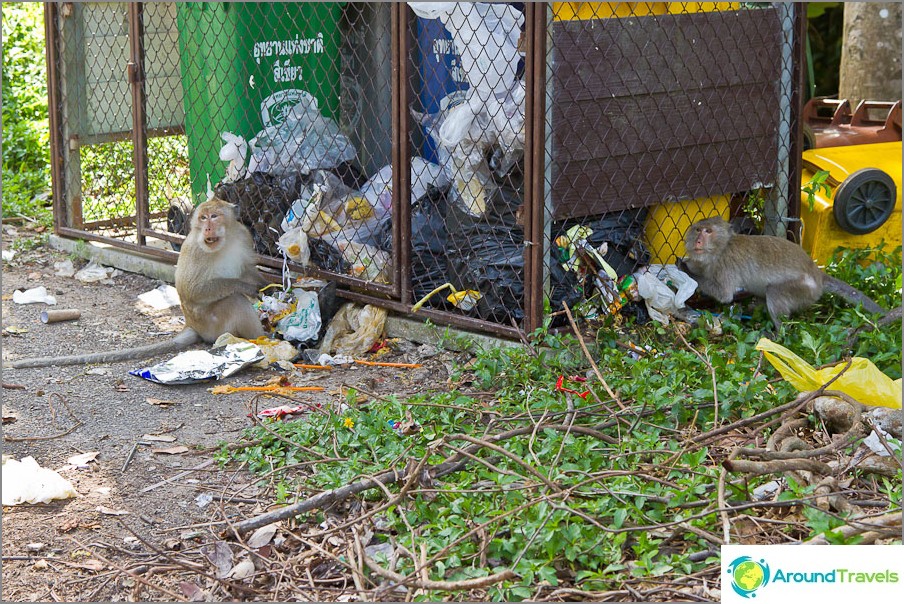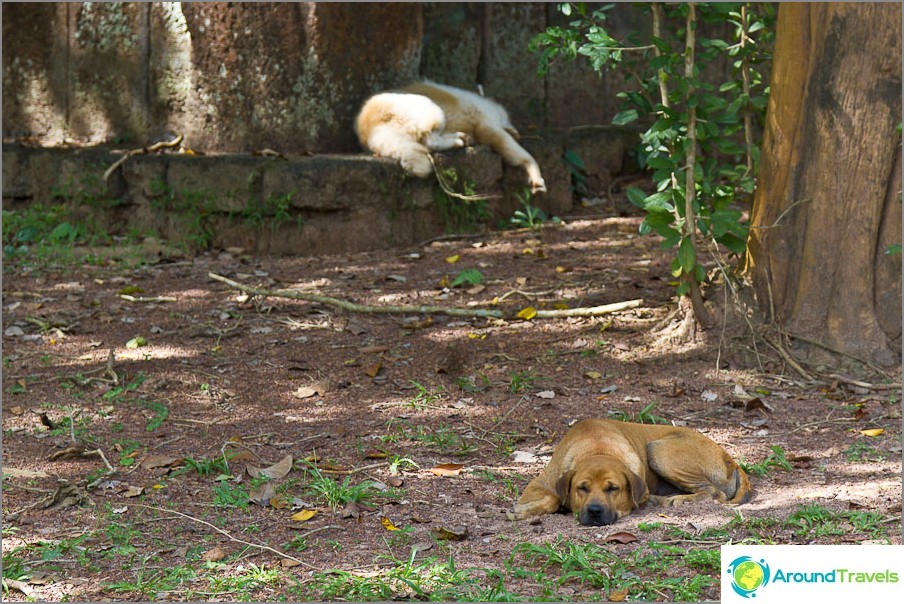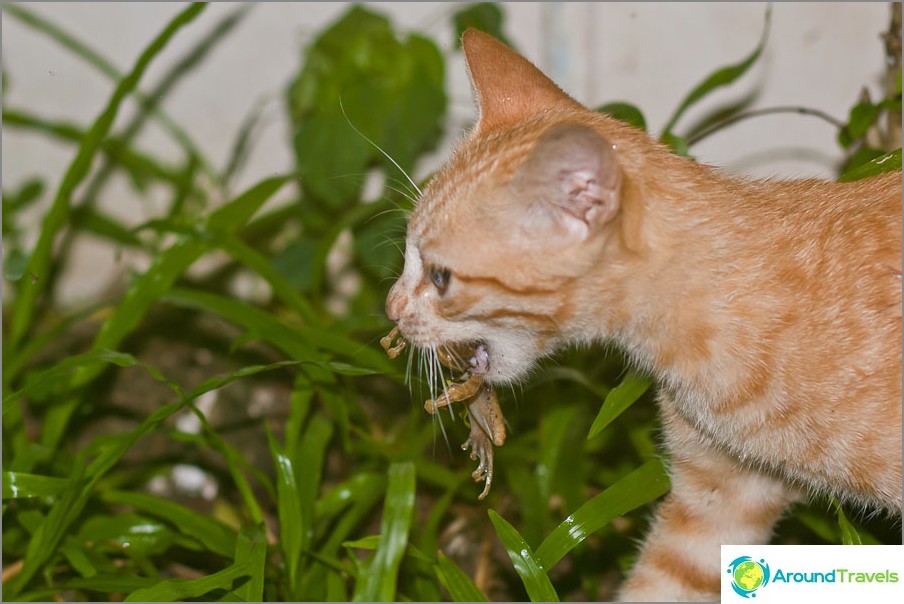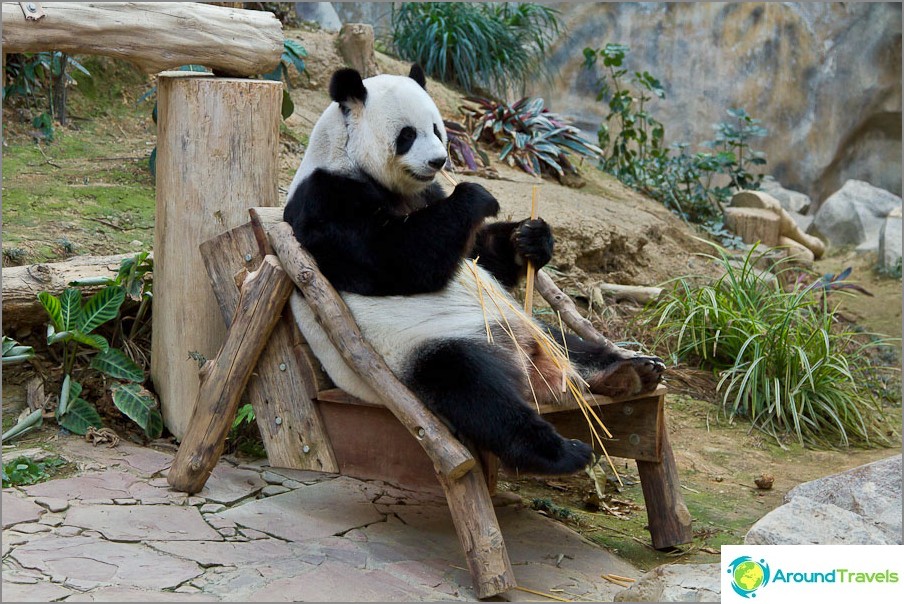 P.S. There are not many photos of living creatures, as few people have seen ...
Life hacking 1 - how to buy a good insurance

Choosing insurance is now unrealistically difficult, so to help all travelers, I compile a rating. To do this, I constantly monitor forums, study insurance contracts and use insurance by myself.

Life hacking 2 - how to find a hotel 20% cheaper

First, choose a hotel on Booking. They have a good offer base, but the prices are NOT the best! The same hotel can often be found 20% cheaper in other systems through the RoomGuru service.

Discount hotels