Sent his to China, and he returned toempty apartment. It was so funny, it seemed he was waiting for me to finally work in peace and quiet and rest a bit after our entire whirlwind of recent months, but in fact it's sad. I look at the children's chair, on which no one smears food, on the small clothes that I put on the drawers, putting things in order, and it's just so sad and sad that I don't want to work
Whether I'm getting old and becoming sentimental, or just getting used to moving, to a sound constant background (even if unpleasant), and without them it's already difficult.
Once again, many thanks to everyone who participated in our business and had a hand in this trip, someone with money, someone with support!
Our plan
The plan was simple - fly to China for 3 monthssomewhere in February. Moreover, it is desirable to have it early, until winter is over, because in summer, on the contrary, it is preferable to be in Moscow. So, they spent most of the winter here. But something we were going for a very long time, until we went to the doctors, tested, doubted whether to go or not, the embassy took a vacation, because of which a visa was made for a week and a half. Tickets for the plane bought the day before departure. In the end, they decided that they were going without me, and I would catch up with them in a month, having completed the work. Here are our thought plans:
Daria needs a trip totest your strength And I also want to go this way once. Just Egor has grown up, and, I think, he will be able to live for some time without his mother. So next time my turn.
Honestly, 24 hours a day together is trash,especially if the main part of this time is not pleasant travel, but the most ordinary endless life. It seems that the reason for many of our "graters" is precisely that there are too many with each other. About it we once wrote even.
I will need to collect documents on Egorov cases and walk through instances, we did not have time to do this, there was no time.
To go on a consultation to genetics, to finish off all the same our diagnosis.
In addition to other less important matters that II set aside (25 pieces have written myself a list now), I also want to go to Sochi and Serbia. In Sochi for the soul, it has long been a dream to go there in the winter, and in Serbia on business, to look at it for moving, whether it is worth considering it at all or not.
Accordingly, I hope that I'm still here forI will redo the month and also go to China. By the way, I bought my own tickets for a direct flight (26 thousand rubles per adult, once a week), and I will fly with transfers (19 thousand), I will save a little. No return tickets were taken, since it will only be clear in 2-3 weeks whether rehabilitation is like us or not, well, we will watch when we return. I hope that everything will be fine, otherwise I will have no need to fly to China, but I would like to, because I have never been there. The other world is completely, even Hainan Island is considered a resort and everything is not quite the same as in the center of the country.
How flew
Darya was lucky with Yegor, the plane was filled on2/3, and at the front desk gave another place. In the end, they flew together in 3 places and even managed to get some sleep. It is also a very cool accompaniment, we tried it back in Poland, and now we also asked for it in Domodedovo. They carry out without queues everywhere, a child can be taken in a wheelchair, and they are taken to a plane in a separate car if there is no sleeve. For mom it is very convenient. In China, they were met in the same way. Well, then there was a transfer to the clinic.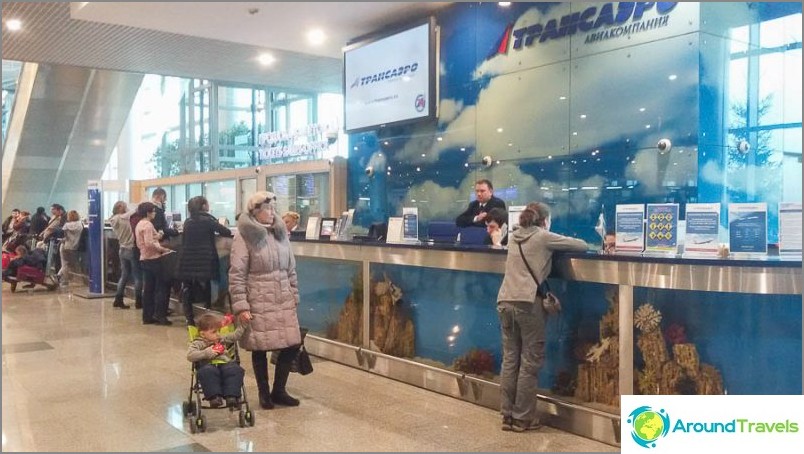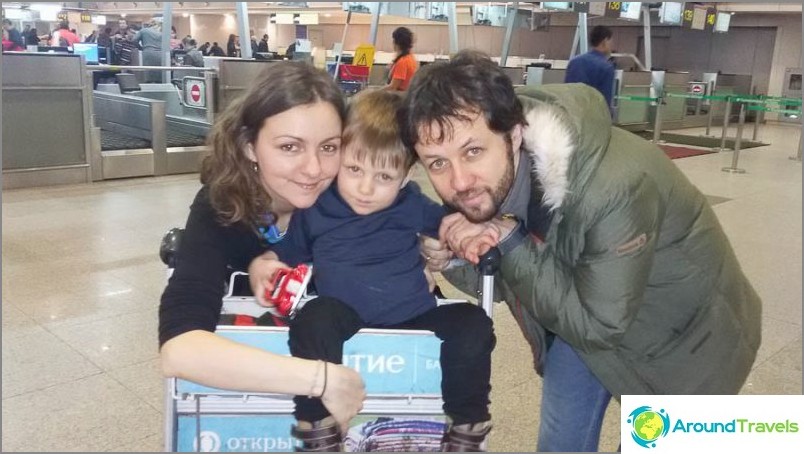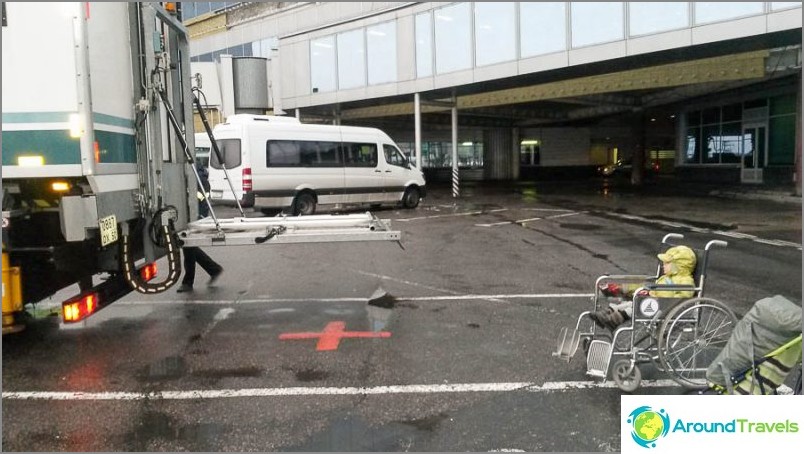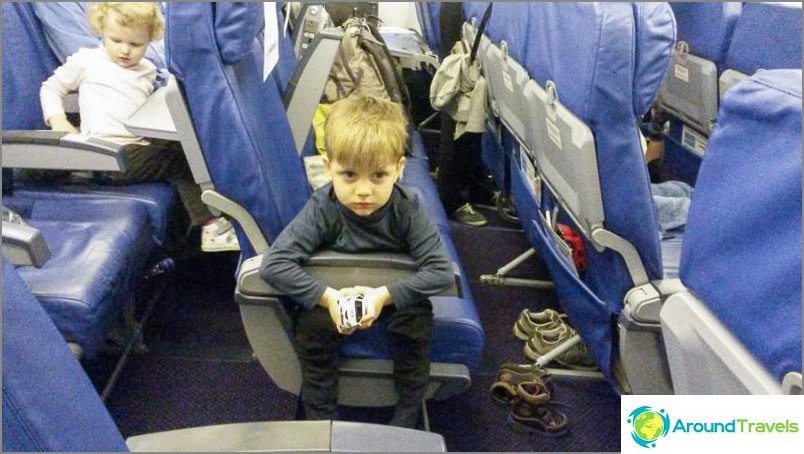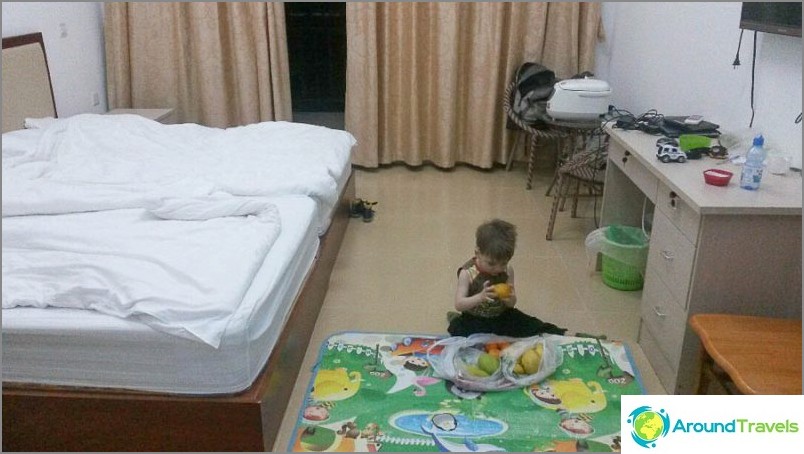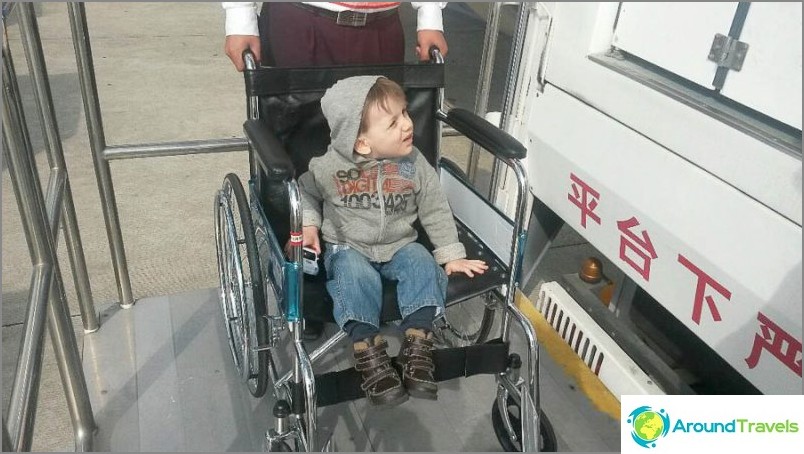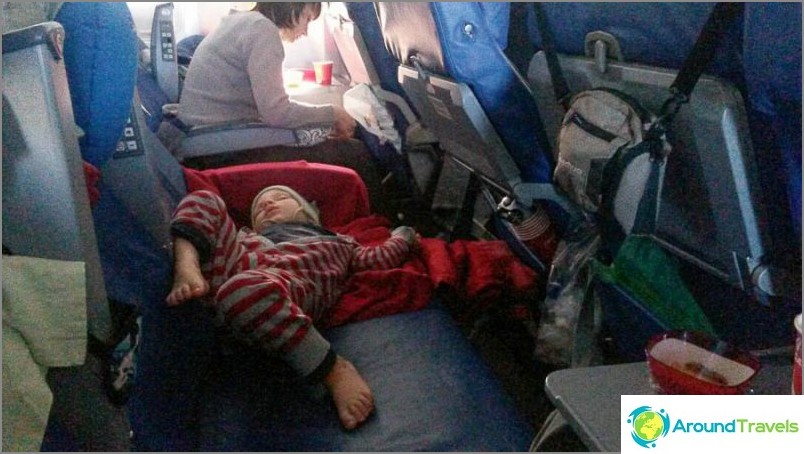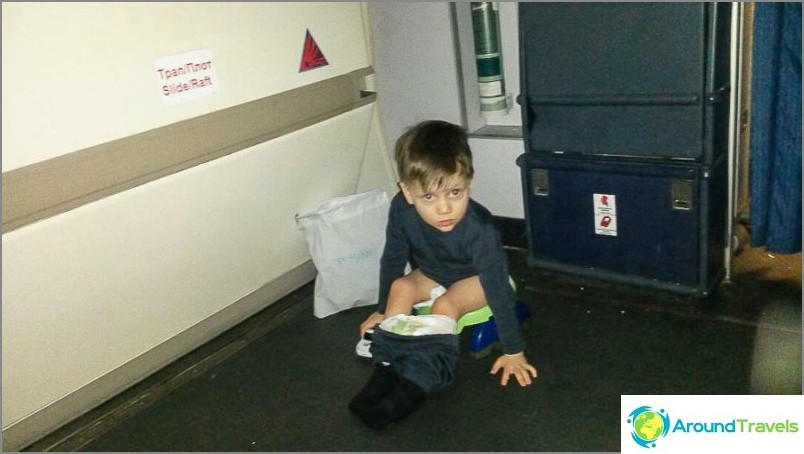 The most important thing is that upon arrival I received some enthusiastic SMS, which meant that everything was in order, and Daria liked everything. And then we talked on the phone for 40 minutes, her emotions just overwhelmed her
She did a great job, she did it, although she was afraid!
Have landed! If Egor would not crap two times in tatters, smearing me and himself in this, then otherwise he was just the perfect child. Went out at 9 with a penny, slept badly, woke up a lot, but did not shout and immediately agreed to go back to sleep. Three personal places and TWO carry-on luggage - just a fairy tale! We both slept lying (I mostly on bags :)) sleepy but satisfied waiting for escort.
Durians !!!! and gooooor !!!! How in the Caucasus! Damn, so many emotions, I'll talk all the money :)) It's Tai! !! Temperature 28-30 gr. And I have prepared a jacket! :))) Everything is green, shining soontsy, palm trees! We are going with a transfer to the clinic.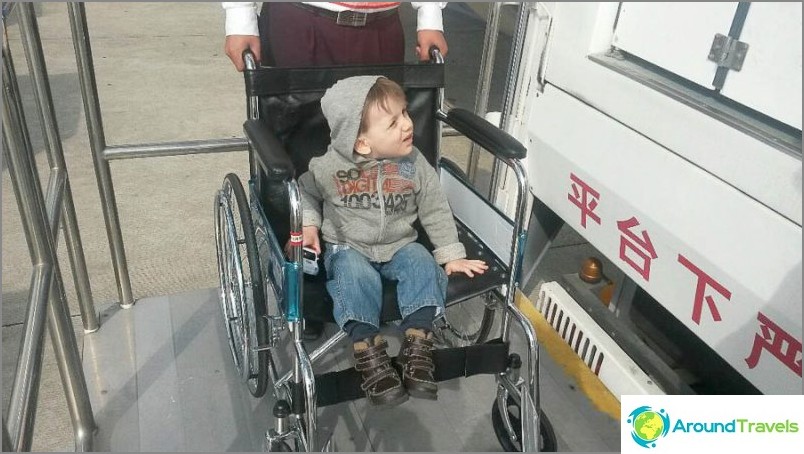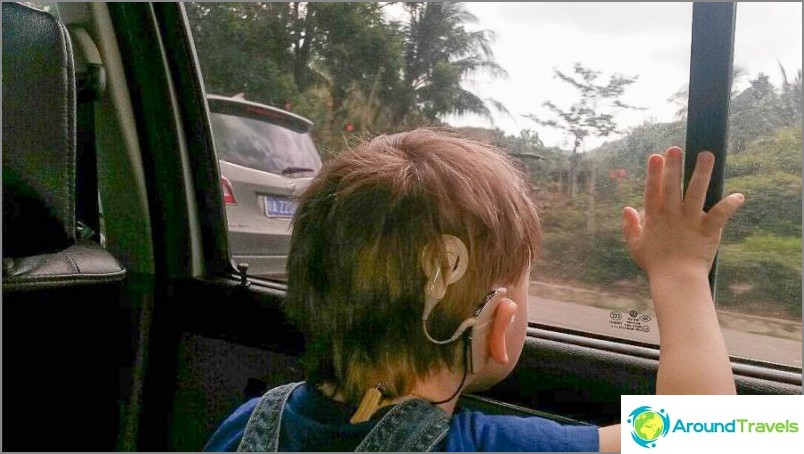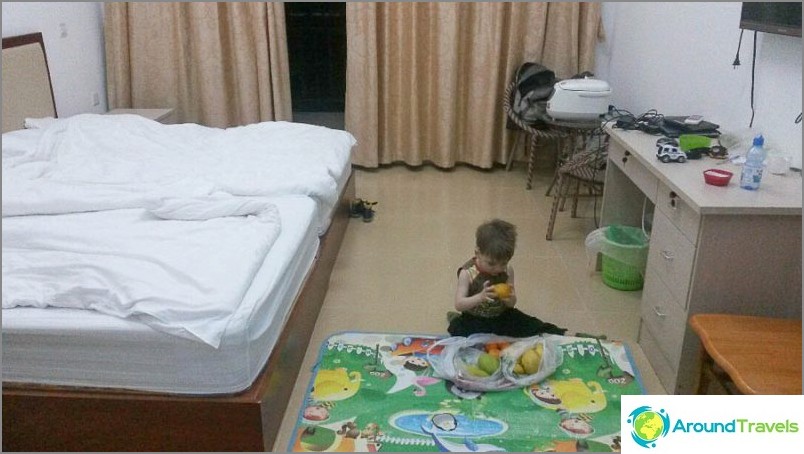 They already there more or less came to their senses, slept,although Yegor is still confusing day and night because of the flight and the 5-hour difference, but at least there is no trash that was a year and a half ago when we flew to Bangkok and 5 days came to his senses. Horror, as I remember. But the boy has matured, now it's easier to go with him (by the way, we got him accustomed to the car seat too).
Of the obvious disadvantages, they have no kitchen (but Daria tookwith a multicooker), Facebook does not work (you can not write in messages there, it will not be able to answer), Skype and Gmail. But in general, this is all nonsense, and it will soar me more when I work there. Apparently it will be necessary to buy a VPN.
P.S. Here we have such good news.
The rest about their accommodation and treatment will be posted on Egor's blog, since he already has an indirect relationship with Travela. Who cares, subscribe to it.
Life hacking 1 - how to buy a good insurance

Choosing insurance is now unrealistically difficult, so to help all travelers, I compile a rating. To do this, I constantly monitor forums, study insurance contracts and use insurance by myself.

Life hacking 2 - how to find a hotel 20% cheaper

First, choose a hotel on Booking. They have a good offer base, but the prices are NOT the best! The same hotel can often be found 20% cheaper in other systems through the RoomGuru service.

Discount hotels