Micropost I poked around in the photo archives and found some of my drawings. Well, if you can call them that, rather in quotes of "drawings". In general, I am not able to draw straight at all and have never tried to learn. More precisely, my parents in childhood gave me to a circle of fine arts, but they asked me from there, as well as from the circle of music. Did not grow together with art, apparently the hands do not grow out of there or something else.
So, while I loved the phonetalk with friends and girlfriends, because the Internet was not there then. Only TV (multiple channels) and telephone. Yes, and the book, of course, re-read everything in the parent library (except serious). And every time he spoke on the phone, he drew his squiggles on Science and Life magazine. He drew automatically, without really thinking, almost unconsciously. Surely, many people had such a "disease", some on napkins, some in a notebook, something they should take their hands on during a conversation. Was it, yes?
Of course, I forgot all about it, and somehowaccidentally, at 25, I remembered and decided to reproduce something similar, so I could not find these written books anymore, it became interesting. He sat down, nakalyakal, and it seemed to have turned out something similar, only already consciously. Then scanned and threw in the photo archive. After almost 10 more years, that is, now, I came across already in the archive and again I remembered everything
Uh, a long story turned out.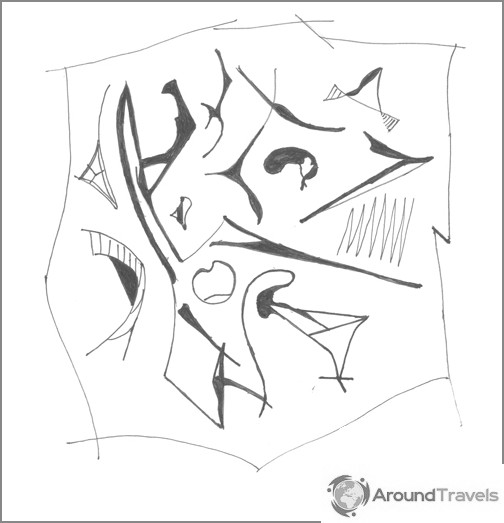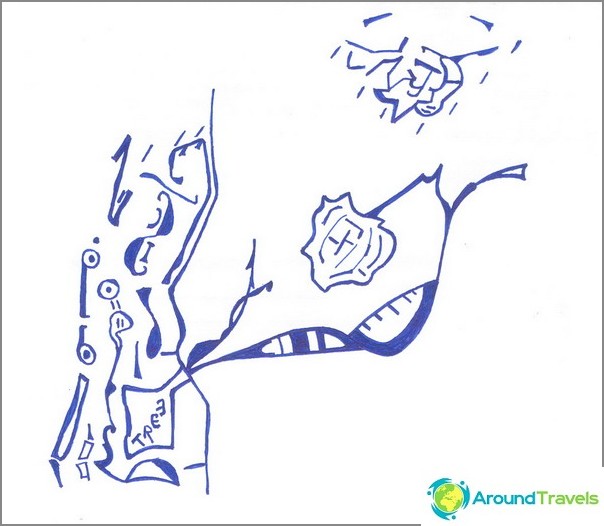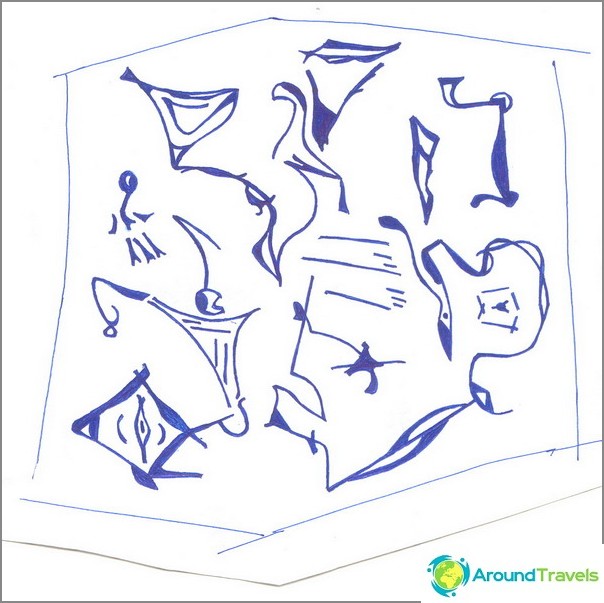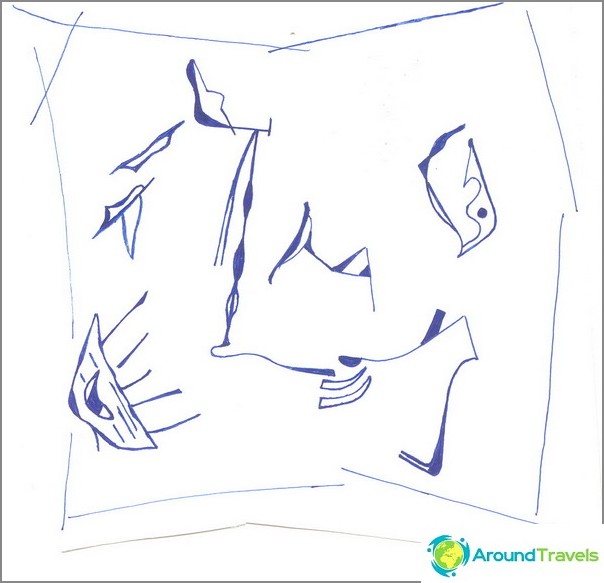 That's what I am. Is everything all right with my head? And then some strange pictures, it is better for psychologists not to show, they won't understand. Especially if I say that there is even a plot there, well, maybe it was, I don't even remember. Or maybe, on the contrary, I have a talent and it is necessary for 1000 bucks apiece these scribbles to sell, eh? ))
P.S. Do you draw (draw) something like that when you are on the phone?
Soothe me!
Life hacking 1 - how to buy a good insurance

Choosing insurance is now unrealistically difficult, so to help all travelers, I compile a rating. To do this, I constantly monitor forums, study insurance contracts and use insurance by myself.

Life hacking 2 - how to find a hotel 20% cheaper

First, choose a hotel on Booking. They have a good offer base, but the prices are NOT the best! The same hotel can often be found 20% cheaper in other systems through the RoomGuru service.

Discount hotels