Guest post by Svetlana Nekrasova about Argentina andthe possibilities of emigration there. Sveta with her husband and daughter decided not so long ago to go to have a second child in Buenos Aires, and then on this basis eventually received permanent residence. So the article will be first-hand personal experience, so to speak. I also asked to cover not only the issues of permanent residence, but also the pros and cons of this country. This is important, because in my opinion, it is clearly not for everyone ...
The content of the article
How did we get to Argentina?
We never had a particular desire to go toArgentina, especially in the near future. Everything turned out by itself. I was pregnant, it was the sixth month, and I was preparing to give birth in Moscow. And one night my husband decided to google "birth abroad" and the next day I was stunned by the idea of ​​flying to give birth to Argentina. I waved it off, said that somehow another time and continued my carefree, pregnant life. And yet event by event led us to Buenos Aires, where we flew for almost thirty hours - I, being pregnant in the eighth month, a husband and a three-year-old daughter.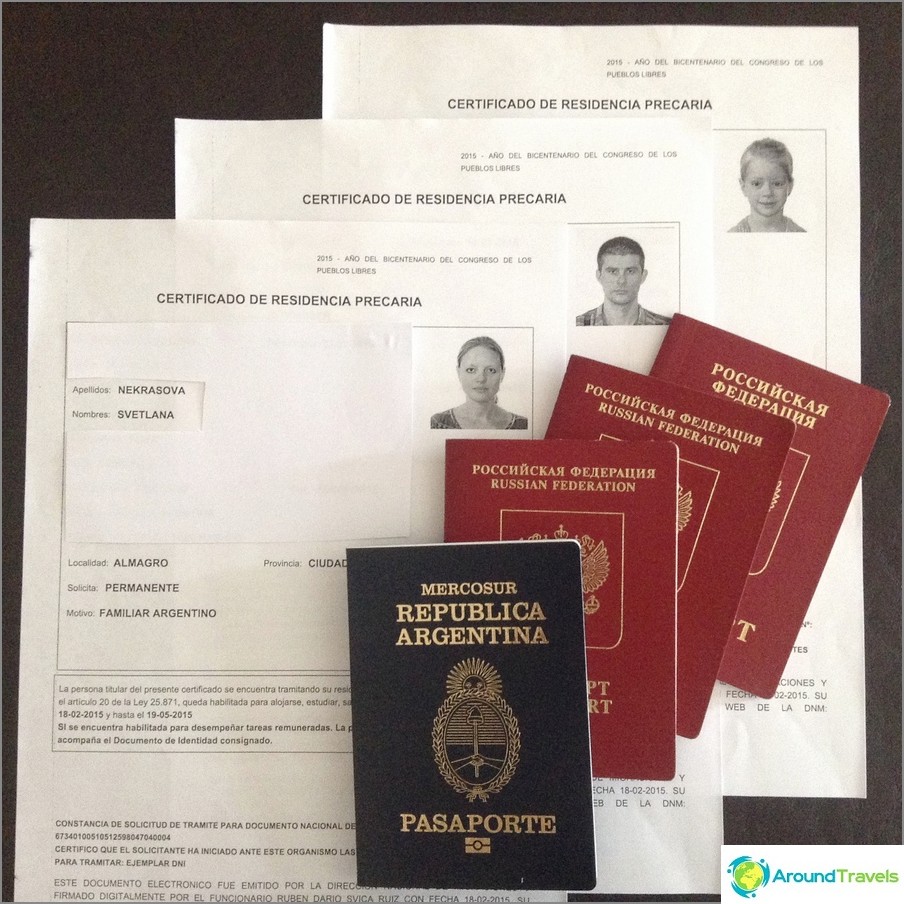 Why exactly Argentina?
As you already understood, we never had a goalgive birth in Argentina. This choice was the exception method. Began to look for "giving birth abroad." From developed countries, where it would be nice to give birth, many have disappeared because of the need for a visa, which we would not be given. They began to see where Russians are allowed to go without a visa. This is the majority of Latin American countries. At the same time we learned about such a pleasant preference for childbirth in these countries, such as citizenship for a newborn and registration of permanent residence for a family.
Choose between three countries - Brazil,Argentina, Uruguay. Began to read, compare. Brazil has disappeared because of the Portuguese language. If we learn, then the Spanish language - we decided and began to choose further. I attracted Uruguay, because there they immediately give citizenship, and not permanent residence as in Argentina. But by birth there was very little information and absolutely no one who could explain something and help on the spot. Argentina remained.
Firstly, it is a fairly developed country, cheaper compared to Brazil, more interesting than Uruguay and safer than Mexico or Venezuela.
Secondly, there is an excellent level of medicine and medical institutions.
Thirdly, we found people willing to fully escort us in the organization of residence, pregnancy, childbirth and documentary issues.
So from all countries we stopped in Argentina and bought tickets to Buenos Aires a week before the scheduled date.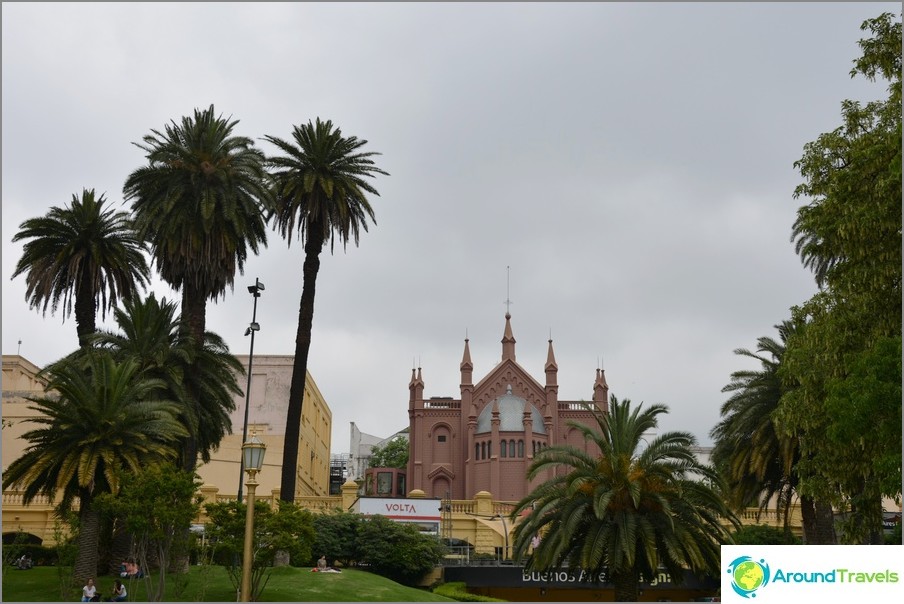 Argentina
Visa rules
Russians can stay in Argentina without a visa 90days, after which it is necessary to leave the country without the possibility of extension and vizaran. It will be possible to return again only after three months so that the total period of stay does not exceed 90 days in six months. For Ukrainians, the conditions are similar.
By the way - actually some time agoRussians could extend their visas without leaving the country, but Russia "asked" this practice to be suspended, and now Russians are refused a visa extension after three months of residence in Argentina.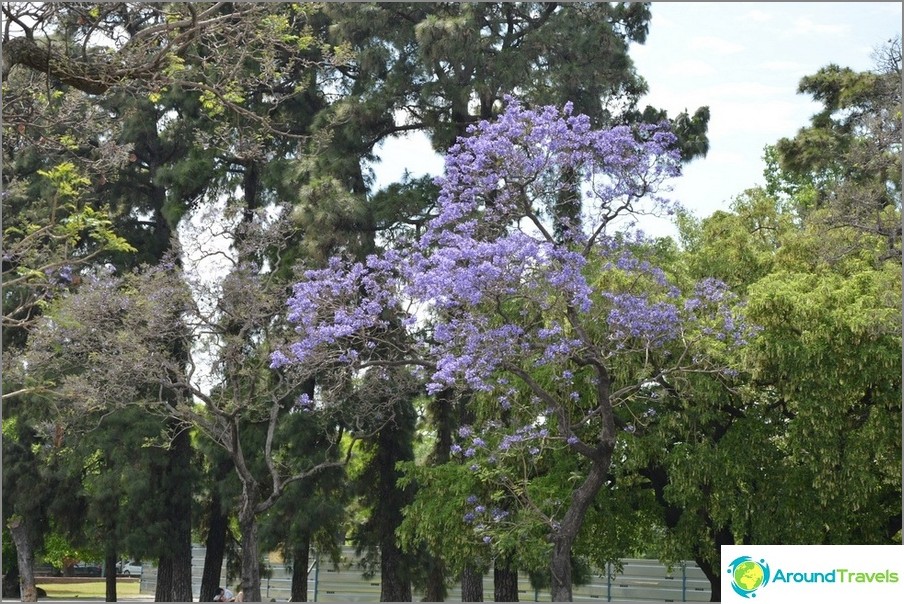 Sea
Argentina's entire eastern border is the Atlanticocean. Along the coast is the main road with a lot of seaside cities. The beaches are large and sandy, with developed beach infrastructure. But! It is still an ocean with big waves and unpredictable currents.
From Buenos Aires to the nearest seaside town about 350 km (4-5 hours by bus).
The beach season lasts from December to March inclusive. This is a high season, when all hotels are full, housing rises in price three times, and tickets are bought for a month.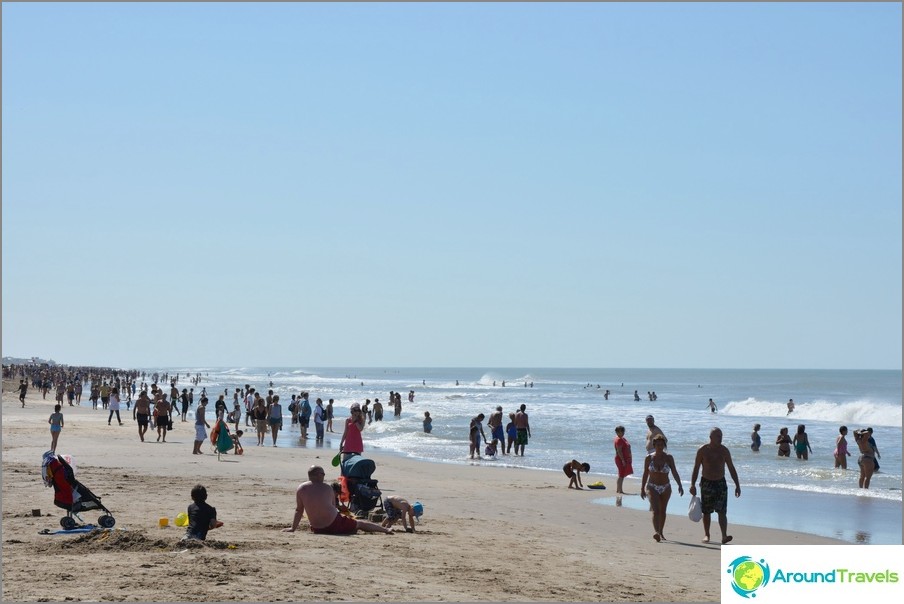 Now we just live in a small seasidethe town of Pinamar. The first and second line are entirely hotels that are already closed until next season. The city is empty, and a lot of housing is rented. We like it - ecology is better and much safer. For a quiet family life such a city is great.
Last time we were comfortable to swim in the sea on April 3rd. Now the cold autumn wind is blowing more and more often and I don't want to get into the water even in sunny weather.
Tongue
In Argentina speak Spanish, or rather hisThe Argentine variation, called Castellano, speaks little English. Honestly, we were somewhat surprised by this. Sometimes, when we learn that we are "but ablo ispanyol" (we do not speak Spanish), we are offered to switch to English, but this is rare and rather the exception. That is why interaction with various organizations and many of our questions we solve with the help of a translator.
Argentines are very talkative. Passers-by are talking to me, mothers and children in parks, in the elevator, in shops and vegetable shops - wherever I go.
We learn the language ourselves. We gradually memorize everything we encounter - numbers, the name of the days of the week, the name of products, vegetables, fruits, greeting phrases, and so on. Knowledge of words allows us to understand at least a little, but unfortunately this is not enough for conversation.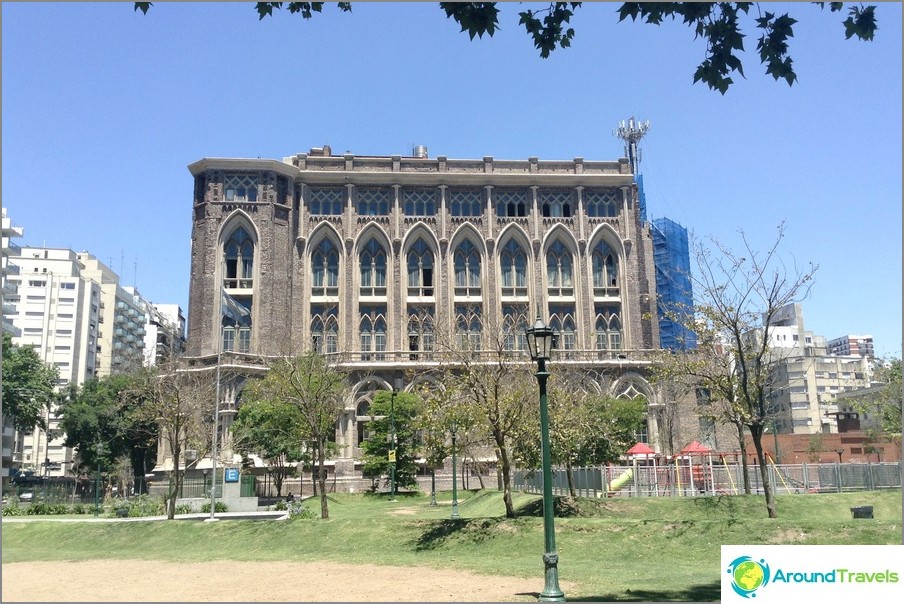 Climate
Since Argentina is the southern hemisphere,the seasons and months here are the opposite of our usual. From December to February - summer, and from June to August - winter. Argentina is a large country and captures many climatic zones - from the tropics to semi-deserts.
In Buenos Aires, where we lived, spring was verywarm, summer - hot and sunny. The sun is strong, so lunchtime is a siesta. People once again do not leave the house, and many shops are closed. What is nice in the metropolitan climate is a comfortable temperature differential at night and during the day. Even if the day was very hot, a pleasant coolness awaits at night. On rainy days it can be quite cold. So much so that summer dresses are replaced by trousers and jackets.
There is no central heating in the country. Everything depends on the house and is regulated at the house level.
Now - in the middle of April - in the afternoon at noonabout 20 degrees Celsius. In the sun, when there is no wind, quite comfortable. At night the temperature drops to plus 13. It is noticeably cold, especially in a house without heating. We sleep under several blankets. A huge minus in this climate is the ice tile floors, which are just as common here as in Asia. I go in shoes myself, I'm surely asking my older daughter to wear pants and socks, as she often plays on the floor, and the youngest, who is now 4 months old, is not at all venturing to send crawling to the floor, only in the crib.
Local attitude
I did not notice any special relationship toforeigners and Russians in particular. There is interest. People often ask where we are from. When they hear "Russo" significantly nod. Some call the city of Moscow. In Argentina, many foreigners and immigrants, while the Argentines themselves are friendly and polite.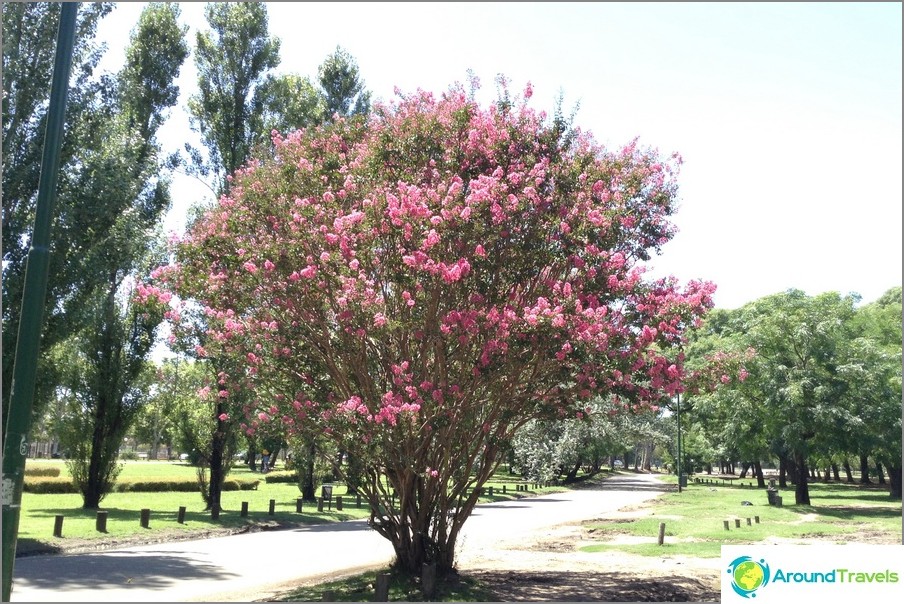 Product quality and choice
Argentine cuisine familiar to Russianman, and therefore all known products. Pasta, potatoes, meat - probably, these are the three most popular products here. Vegetables and fruits are there all year round, tasty, but little exotic. So, mango, papaya, passion fruit can be found only in a season.
In Argentina, specializedshops where you can buy a certain category of goods. For example, meat shops, cheeses and related products, vegetables and fruits, bread and bakery products, dietary products.
In them the range is much better and the choice is more in comparison with supermarkets. Local buy it there. Everything is fresh and tasty.
Argentine cuisine is famous for its wine and meat. Indeed, these products are very tasty and affordable. I know about wine only in theory, I trust the opinion of connoisseurs.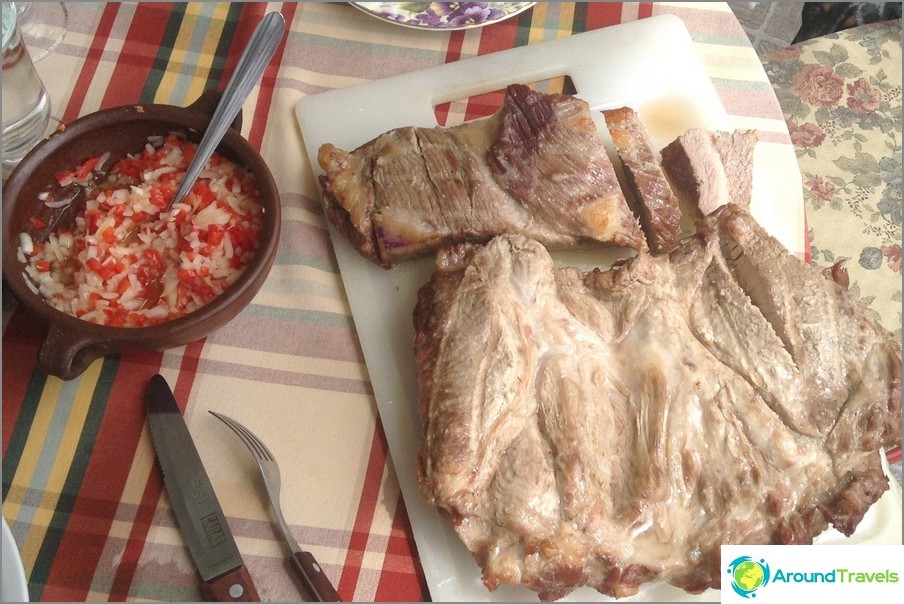 During my entire stay, I missed most of all sour cream, kefir, and ryazhenka. For some reason, despite the development of cattle breeding, these products are not at all here.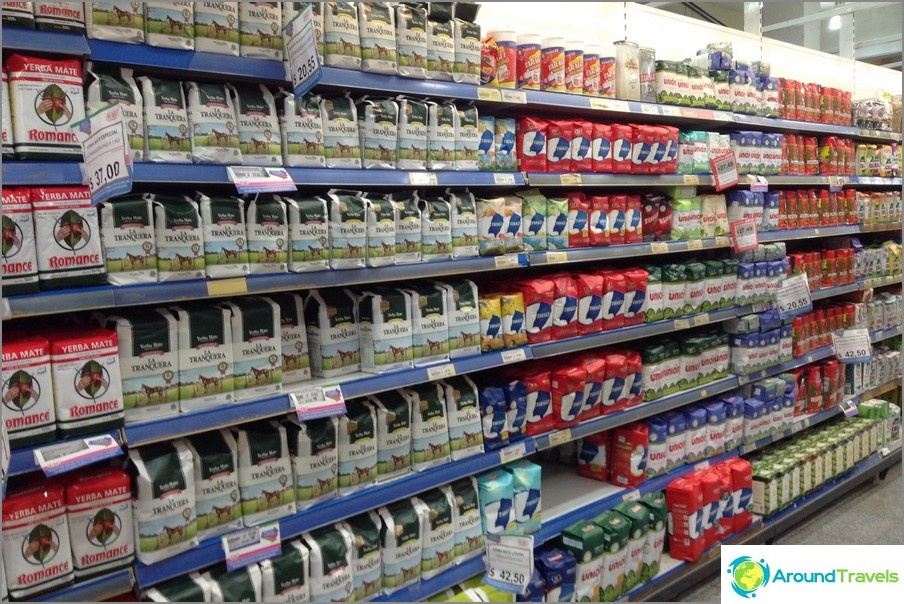 prices
In Argentina, we were at that very momentwhen the dollar grew rapidly. And if on arrival, I multiplied all prices in pesos by three, and so I recognized their value for me in rubles, then after the increased dollar I began to multiply by seven. Sensibly, really! If a pack of oatmeal worth 10 pesos on arrival cost 30 rubles for me, now it is 70.
In general, prices are not small, especially for imported goods. Cheapness we have not noticed.
The medicine
Medicine is different.
In general, in Argentina it is free, and it is hugeplus for those who can not pay. True, there are a number of inconveniences: long queues (sometimes even from the evening) to take a turno (direction) to the doctor, and the visit itself can wait a week. In Argentina, doctors from private clinics are obliged on duty from time to time in free clinics, so the quality of the service itself depends on the specialist to whom you will go. Personally, I was in the free clinic only once - I was not thrilled, especially comparing with my experience of visiting paid doctors.
Private hospitals are much better equippedboth have sponsorship and the qualifications of doctors are higher. Impressed with the communication of doctors with children. They, like friends, embrace and kiss their little patients, hang their drawings in the office, and how they smile! Several times she witnessed such scenes when she came to the hospital with her newborn daughter.
Almost everyone in Argentina has insurance. It really works and greatly simplifies the interaction with medical institutions. You can choose a suitable family budget insurance plan. It can be cheaper and include simpler clinics and cases of treatment or more expensive, which will be served free of charge in the best clinics of the capital.
Payment for insurance is carried out along with rent and parking space in the garage, for example.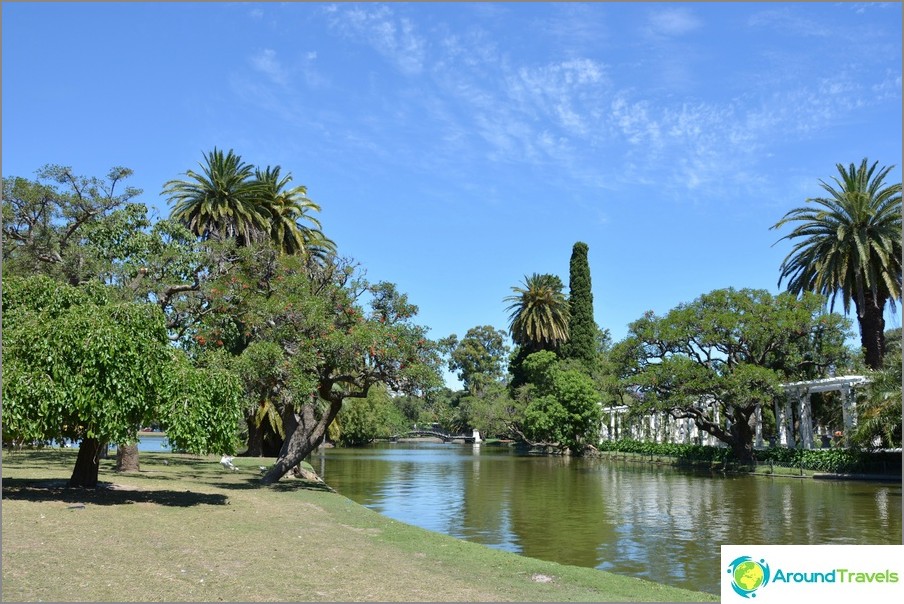 9. Travel opportunities
Argentina is huge in territory and so different! There are many beautiful places that are worth visiting, and first of all these are natural sights:
Perito Moreno Glacier
The Land of Ushuaia is the southernmost city on the planet.
Bariloche Lake District
Fitz Roy Mountain
Mendoza Vineyards
Steppe Plains of Patagonia
Iguazu Falls
Unfortunately, we have not been anywhere else from these places,since at first there was a desire to safely reach pregnancy and give birth, and now I want comfort and settledness. In March, they moved from the capital to the seaside town of Pinamar, where they enjoy the ocean and pines.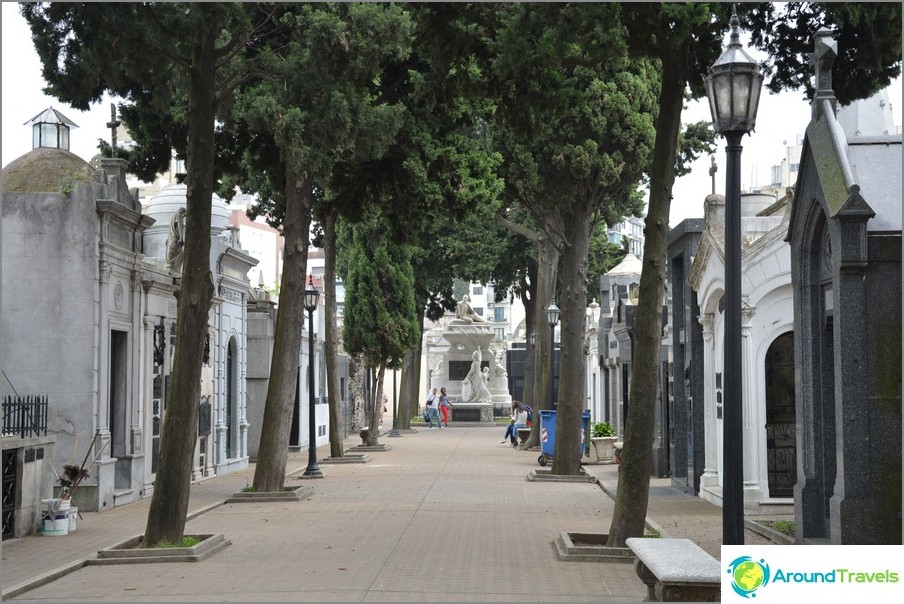 Remoteness from Russia
Yes, Russia is very far away. Getting to South America is long and always consists of several flights. There are no direct flights from Moscow to Buenos Aires. So, taking into account flight connections and waiting times, you are on the way for a day or more.
Pluses of Argentina
- The mentality of people. Core values ​​- friendliness, openness, respect, joy, family, children.
- Spanish language. Pretty easy to learn and useful in traveling.
- The ability to become "their". You can easily integrate into the local community, as there are no such strong visual differences as, for example, in Asian countries.
- Developed a small business. This gives great opportunities, both in the role of the entrepreneur, and in the role of the buyer.
- A wide range of food products produced in the country. Tasty and affordable.
- Geographical position, which includes several climatic zones. You can choose a comfortable living area.
- Unique nature and wildlife. In Argentina, the most beautiful natural attractions and unusual vegetation are concentrated.
Flowering trees are especially admired. These are not just bushes, but huge giants all dotted with flowers. We flew to Argentina in spring and flowering trees became our first vivid impression.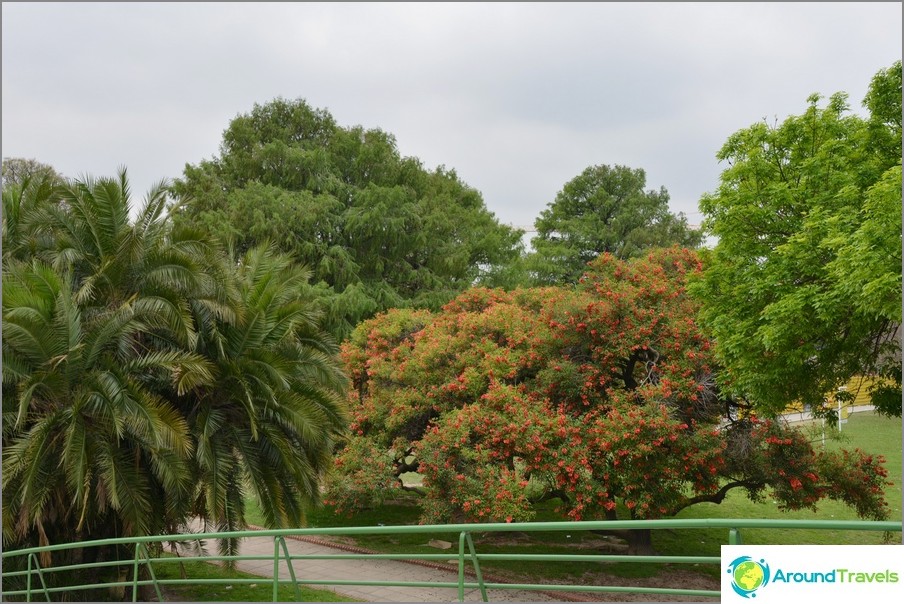 And I also have a lot of enthusiasm for parrots, which, together with pigeons, have chosen the capital's parks and hummingbirds, which almost every day fly to the flowering bushes near our house in Pinamar.
Cons of Argentina
1. Unstable political and economic situation in the country.
Mass strikes regularly take place. So, we have witnessed a transport strike that took place on the last day of March. It was on this day that my husband planned a trip to the capital. They learned about the strike of the transport workers at the last moment, when nothing could be replayed. He left before it began, but the return was delayed.
The husband of the extra seven hours spent at the bus station inwaiting for the end of the strike. And how many kilometers he found on foot for that day! Honestly, I thoroughly worried, because from time to time such strikes are accompanied by riots. Fortunately, everything went well.
In Buenos Aires on this day:
- did not go on a flight, no bus
- the metro did not work
- Only risky taxi drivers went to work, as the transport workers boycotted everyone who decided not to participate.
- did not fly planes (local flights)
- did not take out the garbage (oh and it was dirty for a day in the capital!)
- did not bring fuel to gas stations
- ATMs were not filled
- no one went to work who needed to travel by public transport
- and probably a lot of things about which I do not know.
And not so long ago, in one of the provinces of Argentinastaged a strike by law enforcement. Not a single policeman went to work. Here it was disturbing - riots, mass robberies, robbery on the street.
In such an environment is not felt personalsecurity It is surprising that such strikes exist, that the government allows them (all were notified in advance) and does not suppress. For example, in Russia, I can not imagine such a will of the people. Just be afraid!
2. The presence of an informal exchange rate.
In Argentina, there are two currencycourse - official and unofficial. And between them a significant difference! So at the end of April 2015, the official rate was 8.9 pesos for a dollar, and an unofficial rate of 12.5 pesos.
In this regard, there are "underground" exchangers. All official banking operations, including withdrawals from the card, can only be done at a low (official) rate, which is extremely unprofitable. And the underground exchangers change only cash: you give them American dollars - they give you Argentine pesos at a favorable rate.
In Argentina, American dollars are prohibited, so when they run out, you need to go to a neighboring country, such as Uruguay.
All this is the result of the economic and political crisis in the country. How long it will last is unknown, as well as what will happen next.
Now the dollar-peso ratio is changing byseveral times a week, and you never know if you exchange currency, you win or lose. Solid roulette and unpredictability. And when the ruble income, the dollar grows, and the peso falls against the dollar, you find yourself in an extremely disadvantageous position due to double conversion.
3. There is no sense of security.
In Argentina, a lot of drugs, affordable weapons and the poor, ready for desperate acts for survival. It makes you alert. Constantly.
We were assured that the center of the capital is safe, but the outskirts are the territory of the "blacks". So here called poor Hispanics. On the outskirts of the capital, even the police did not leave.
Here I feel my vulnerability and the vulnerability of my family, which even a long-term stay in Argentina will not iron out, and this is a significant drawback for me.
True, I want to note that the contingent of people and myselfThe situation in cities is very different between regions and settlements. So, in Pinamar, where we live now, everything is very calm. So much so that our neighbor leaves the keys to the house under the rug when he leaves, and the glass windows of the shops do not have bars.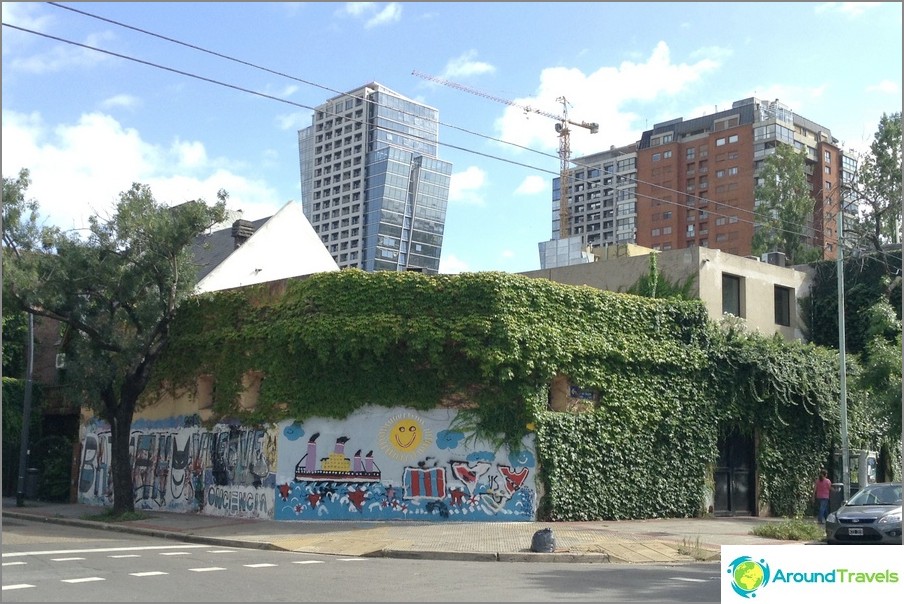 Wintering and relocation
Wintering
Since Argentina is located in the southern hemisphere,Russian winter here is summer and vice versa. Theoretically, you can come here for the wintering, but there are several factors to consider.
First, the Argentines themselves are leaving to rest. In the summer, in the capital and large cities, much is closed for a month or more, and resort areas become mega-expensive and crowded.
Here, people also love warmth and want to relax in the summer months. In Asia, this is easier. There is no rush about the change of seasons, so it is still more comfortable and cheaper to spend the winter there.
Second, the farther south you go, the colder it isbecomes. But it is there that the main natural attractions! For example, in Bariloche even in the hottest months you will need a jacket. And about Ushuaia and the glacier - I am completely silent. The end of the world!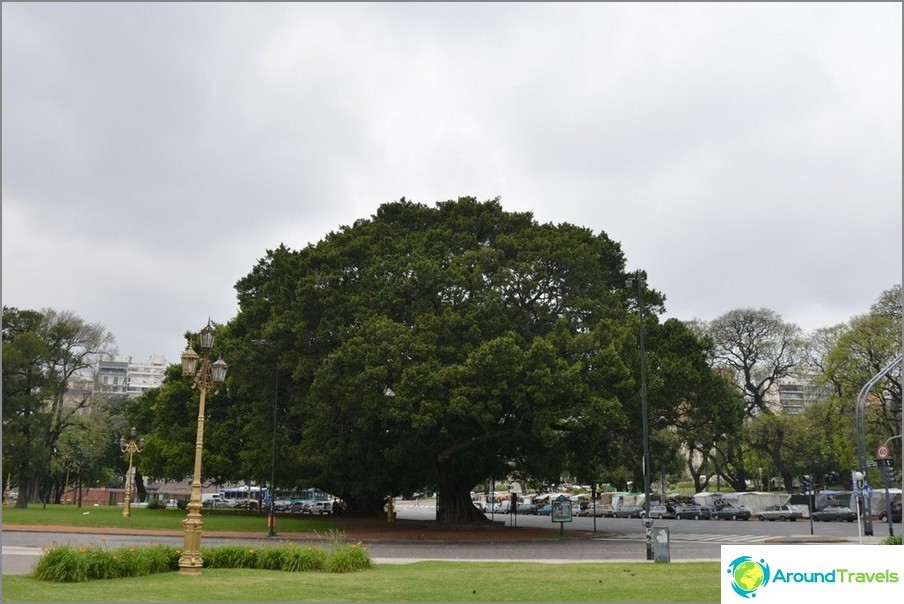 Ways to move
Ways of moving are standard, as for most countries:
1. Organize or buy a business
2. Have a high passive income (rentier)
3. Invest in the country's economy
4. Come to work (or study)
5. Marry / marry an Argentine
Each of these options will give you the opportunity to stay in the country for as long as you want and as time passes you get a residence permit, permanent residence and Argentine citizenship.
But there is another not obvious way that we used - to give birth to a child in Argentina.
Why not obvious? The fact is that often birth by themselves abroad does not give any rights to either the child or parents. Now it is popular to give birth in Thailand or Indonesia. But the child in this case will still receive the citizenship of the parents. And the residence status abroad in the country of birth remains tourist.
There are still countries where the child receives citizenship of the country in which he was born. The so-called "soil right." This is almost all countries in North and South America, including the United States and Canada.
In Argentina, all the more interesting. A child born here immediately acquires citizenship by right of birth. And parents on the basis of this - permanent residence and the ability to immediately apply for citizenship. In this case, citizenship is actually obtained in one and a half - two years from the moment of birth of the child.
What does the permanent residence of Argentina?
Permanent residence gives foreigners the right to work, study, register various forms of ownership, the opportunity to receive loans from banks and travel without visas throughout South America.
What gives the citizenship of Argentina?
Standard - the ability to vote and beelected. But the most delicious for travelers is the Argentine passport, which gives the right to visa-free entry to almost all countries of Europe and South America, as well as to Mexico, Russia, Thailand, Malaysia. Also in some countries you can get a visa upon arrival, for example, in New Zealand.
Important note - today, when applying for Argentine citizenship, no previous citizenship is required.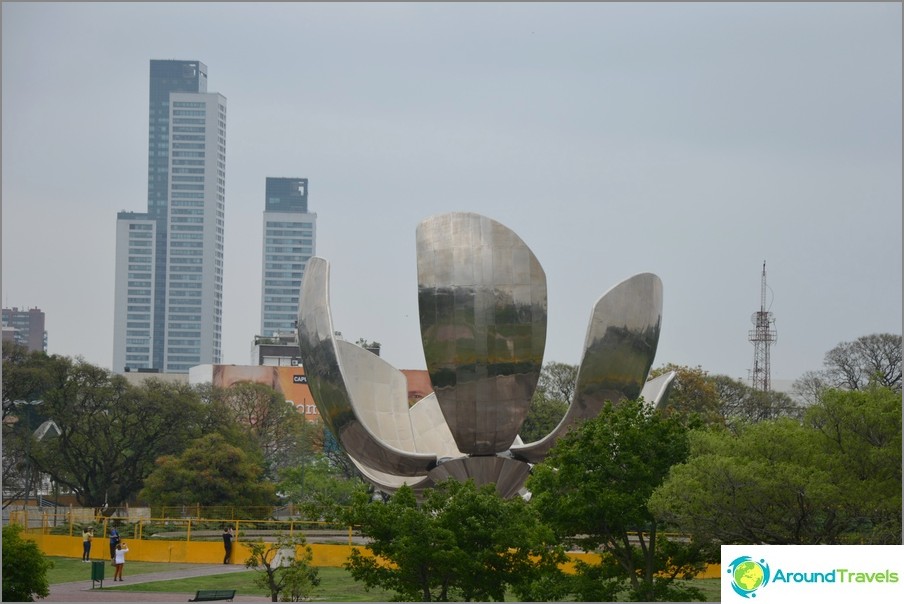 Our way
We flew to Argentina when I had 33weeks of pregnancy. For the flight prepared two certificates from the doctor, that my term and state of health allows to carry out flights. One certificate in Russian, the other in English. Help was asked twice - when checking in for a flight in Moscow at Domodedovo Airport and when boarding a plane at Dubai Airport. We flew the company Emirates.
Argentinean border guards did not care if I was pregnant, at what time, and where I planned to give birth.
After several weeks of adaptation, I decided on a doctor and hospital in which I would give birth. We chose a private clinic and paid delivery, although it was possible to arrange everything for free.
Childbirth went well. We were quickly discharged. And on the ninth day after birth, we issued the Argentine birth certificate baby. Two months later, her DDNS received - the Argentinean internal passport.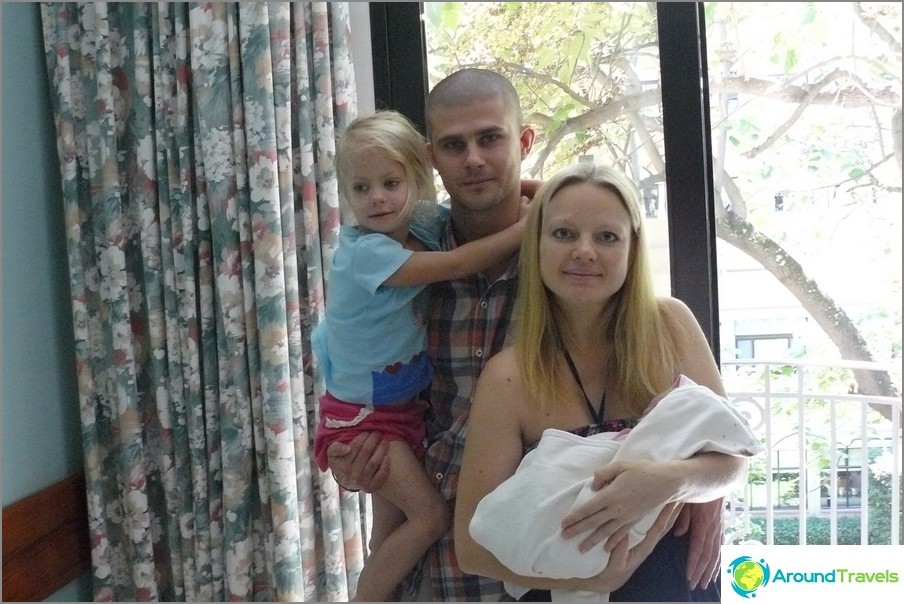 That's when we went to the Migration Department andapplied for residency for themselves and their eldest daughter. The documents were adopted from the first time and before the formal final decision on the granting of residency, they issued Prekariy. This document provides an opportunity to legally stay in the country, work, study, travel and enter Argentina.
To date, it has already been decidedgranting us a residence and we are waiting for our DNI (they are made three to four months). As soon as the DAYS are on hand, we will be able to immediately apply for citizenship. And we can not serve, but live and work as much as we want in the status that is now.
It is worth noting that at the time of our visitMigration Department, we lived in Argentina for four months and exceeded the allowable period for the Russians. But the officers were loyal and did not comment on this violation. It turns out, as soon as Nastya was born, we automatically got the right of long-term residence, and Prekaria, which we were given in the Migration Department, secured this right officially. There was only one inconvenience: when our tourist three months had expired, and Prekaria was not on hand, we could not leave the country or even go to neighboring Uruguay for dollars.
The cost of permanent residence and childbirth
I must say that prices are changing, and nowmaybe different. Since the moment of delivery, the exchange rate (ruble - dollar, dollar - peso) and the requests of the doctor and the hospital have greatly changed. All the numbers that I indicate are relevant for December 2014. We paid Argentine pesos, here the prices in rubles and dollars.
1500 dollars - contract with a doctor for childbirth
2500 dollars - the price of the hospital where I gave birth.
The contract with the doctor is exclusively mine.wish. I could have come at the "x" hour to the hospital and I would have been accepted. So self-confident mothers with a calm pregnancy can completely save this money.
The price of the hospital is calculated exclusivelyindividually. It works like this. The doctor gives directions to the hospital and booked a ward (in my case for a month). In the direction indicates the features of pregnancy and childbirth (caesarean or natural). The hospital bills the maximum bill, which includes possible complications based on information from the doctor. This invoice must be paid before delivery. According to the results of childbirth, a printout is issued, where absolutely all the costs for the patient are indicated: renting a ward (daily), renting an operating room, tools, materials, medicines, up to each tablet, food. Unused balance is returned.
I had a caesarean section, I spent two days in the hospital and our total amount was $ 2,500.
We bought dollars at the rate of 40 rubles per dollar. It turns out that the total cost of delivery in Buenos Aires (doctor + hospital) amounted to about 160 thousand rubles.
If we talk about the registration of documents for permanent residence, then transfers and other formal procedures cost 300-400 dollars, I do not remember exactly.
P.S. That's how our family, having a daughter Argentine, became residents of Argentina. All this we tell on our blog Be the Wind.
Life hacking 1 - how to buy a good insurance

Choosing insurance is now unrealistically difficult, so to help all travelers, I compile a rating. To do this, I constantly monitor forums, study insurance contracts and use insurance by myself.

Life hacking 2 - how to find a hotel 20% cheaper

First, choose a hotel on Booking. They have a good offer base, but the prices are NOT the best! The same hotel can often be found 20% cheaper in other systems through the RoomGuru service.

Discount hotels