It's no secret that Daria and I have been looking closely for a long time.to Eastern European countries, in order to live there for some time or even emigrate. This is very convenient, since the flight to Moscow takes only a few hours, you can live here and there in Russia, depending on the season and all sorts of different things that appear. That is why I am interested in similar comparisons from people (guest posts) who visited Thailand and then moved somewhere else.
Let me remind you, we already have stories about Mexico. eco-settlement in Latvia. Cambodia. Vietnam. And also there is some more information about Residence permit in different countries with interesting comments at the end of the post.
The content of the article
What is the post about
This article is a comparison of life in Thailand and Serbia.because we managed to live a little bit there and there. We are a little Sophia, Oksana and Sergey. Those who are interested in this European country, I invite to your blog "Around the World Sofia," let's be friends on Facebook and Vkontakte, so as not to get lost.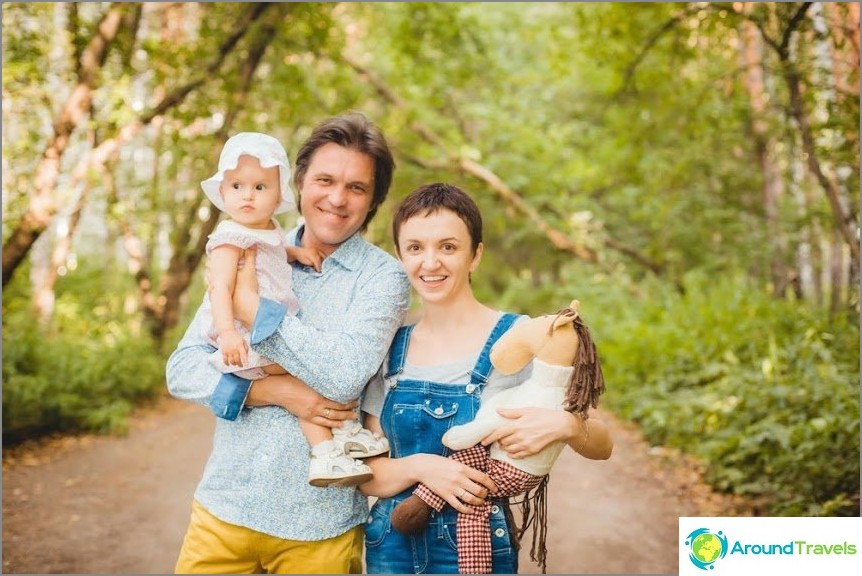 Last winter, we spent six months in Thailand,Krabi And now I am writing this article in Serbia in the city of Novi Sad. This comparison is not only of two countries, but, as it turns out, two slightly different lifestyles, since we rented a house in Thailand and bought an apartment in Serbia.
I'll tell you why we decided to move to Serbia,and also try to compare the pros and cons of life in these countries. I'll say right away that since Oleg has a blog on Thailand you can find any information, I'll give brief information about this country. More will be information on Serbia.
How we lived in Thailand and then ended up in Serbia
Last time in Thailand we lived in the winter of 2013-2014, having arrived here with a three-month-old Sophia. Before that, we traveled around Asia since 2009, having stopped only during the time of the appearance of the child.
The kid is a great opportunity to live, finally settled, we have long dreamed of renting a house in Thailand.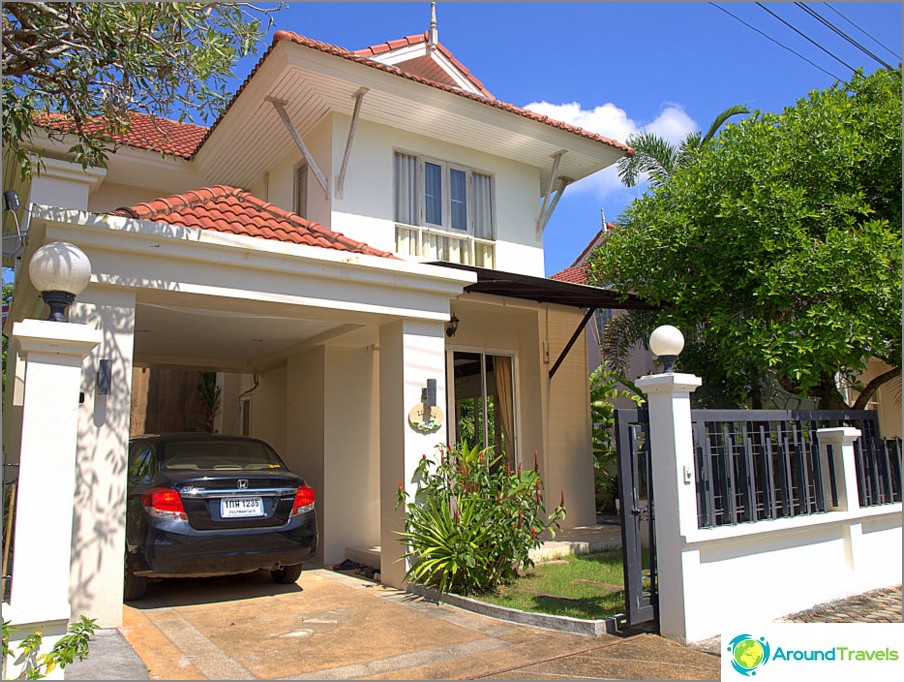 We were very lucky at the height of the season in the village of AoNang Gadn, we found a beautiful house, despite the fact that almost a month before that we were unsuccessfully looking for something good. Three bedrooms, a private garden in a couple of hundred, communal pool and gym, very beautiful and comfortable village. We signed the contract for the house for a year and wanted to spend this whole year here.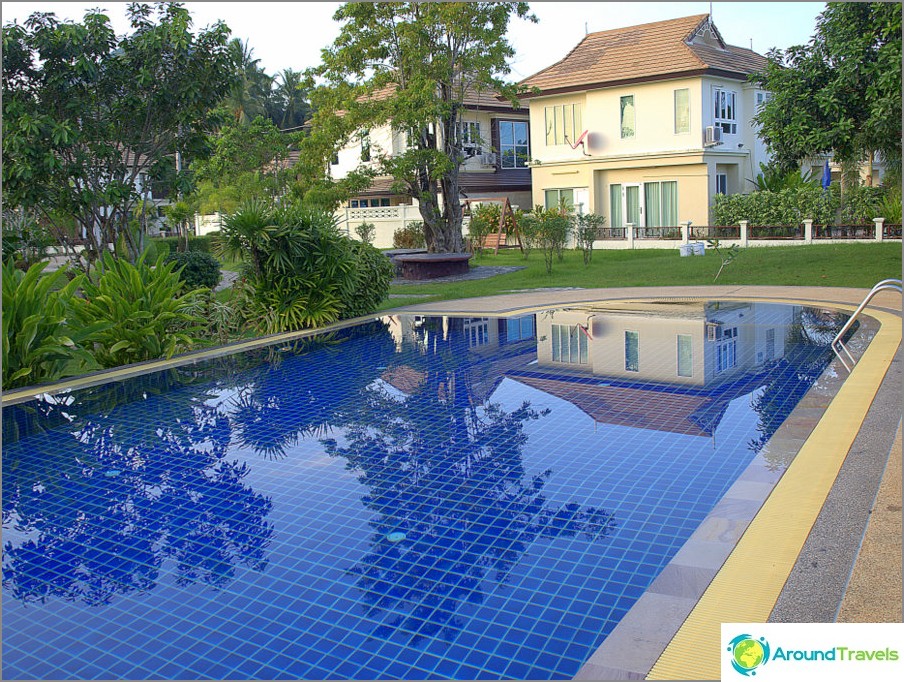 In Thailand, it was very cool: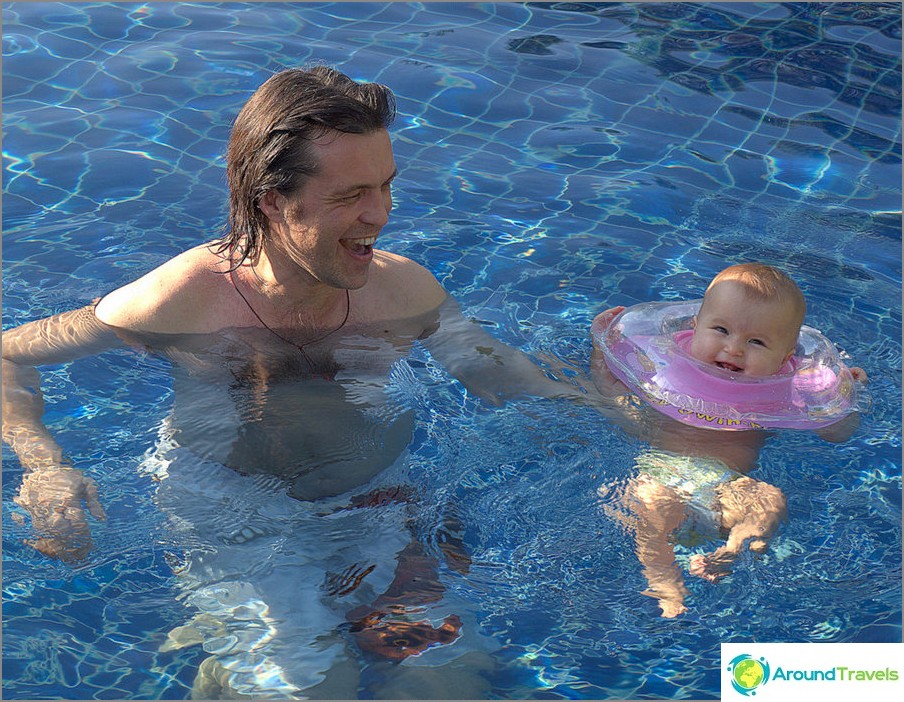 But we had a persistent feeling that we are losing time, because there are almost no hopes for settling here for many reasons, and we don't want to live in Russia for a long time, even only in summer.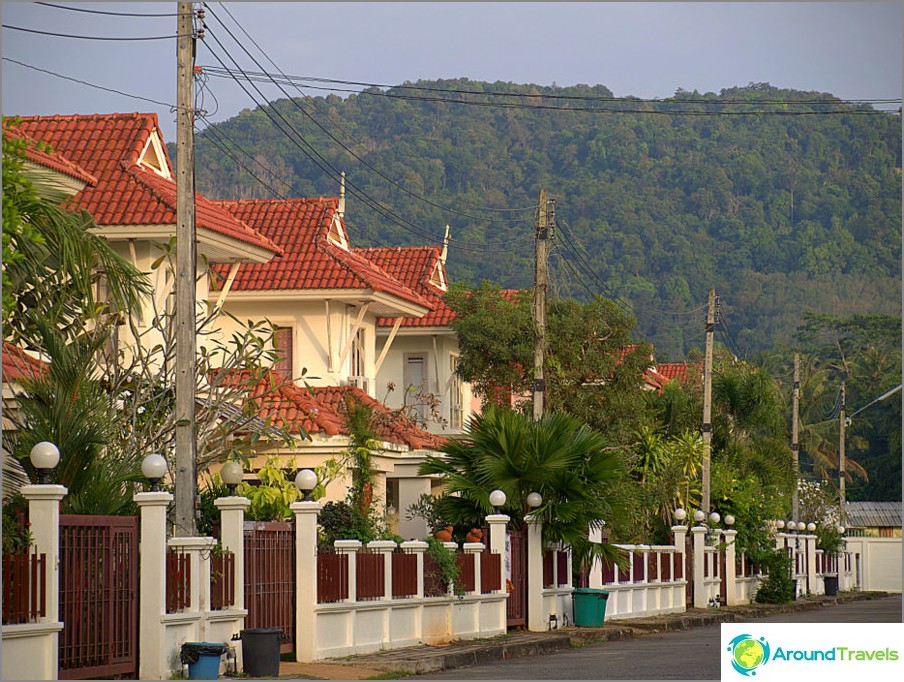 In Thailand, you can buy a house, open a business, butthere is a feeling that you will always be here on bird rights. A separate headache - visas, whatever one may say, you still get a farang tourist. Therefore, somewhere in March, we thought about moving to Europe and in early April returned to Russia. There were several tasks: to determine the country, to sell property in Russia, to get rid of things, and so on. Especially since the rise in exchange rates began in the spring.
There were several candidate countries: Italy, Slovenia and even Chile. In Italy and Slovenia, it would be necessary to open companies, in Chile you can live on a visa to the rentier. Even a rentier visa can live in France and in Greece, we have also considered such options once. In Montenegro and Cyprus is very expensive real estate to buy, so these options have disappeared immediately.
Almost all options in Europe were obtainedvery expensive, with the exception of Serbia and Bulgaria. Chile is a different story altogether: you need to learn Spanish, fly far and expensive, and life there in general seems to be more inconvenient and more expensive than in Europe.
We had the last option with Serbia, I accidentally found out that you can get a residence permit in this country by buying property, it was in September 2014, and we ended up here in just six weeks.
We did not hesitate for a long time, especiallydigging, just decided to go. In such a situation, both the lack and excess of information is only harmful, because you begin to succumb to the opinions of others, to hesitate, and again the story does not go further. By the way, the situation when we also went to live for a long time, but we did not like it and left, we were already with us: in the Philippines.
In short, Serbia was perfect for us.on all counts, and we decided to stay. We have already bought an apartment here and issued a residence permit. But then I will try to compare life in Thailand and Serbia, with the pluses and minuses that I managed to understand.
Thailand VS Serbia
Visa rules
Thailand: I think everyone knows about Thai visas. The rules are tightened, although one-time and student visas can be obtained. Those who are over 50 can live on a pension visa, another option is the Tai Elite card (now there is even a light for 500 thousand baht for several years), but there are no such cards among my friends.
Here a person writes about the experience of obtaining a residence permit in Thailand. Expenditure is 400 thousand baht for 3 years. For me, so much. And the process itself is not very simple.
Serbia: It is relatively easy to get a residence permit, permanent residence. Obtaining citizenship is a difficult and long process, but permanent residence after 5 years is already good.
It is clear that this relative ease, justso no one here gives anything. To get a residence permit, you can buy a property or register a company. Marriage with a Serb or language courses is also an option, but more rare. Language courses for visas are expensive (from about 500 euros for half a year) and visas are given only for the duration of study.
Having a residence permit in Serbia, for example, you can get a Schengen visa, which means you don't have to travel to Russia for this, especially since getting a visa here seems to be easier.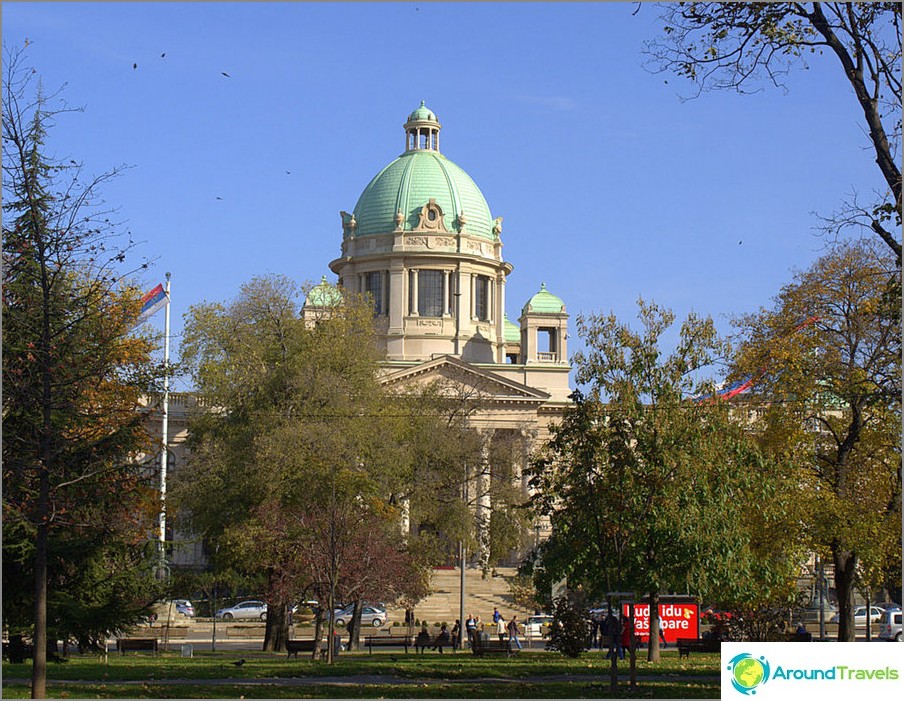 You can also not emigrate to Serbia,live for a while on vizaranam, just like in Thailand. But since there is a smaller scale (from Novi Sad to the border with Bosnia, which is visa-free for Russians, but, of course, visa for Belarus, only 40 km), this is more like an easy walk. In Thailand, for this we drove 750 km ...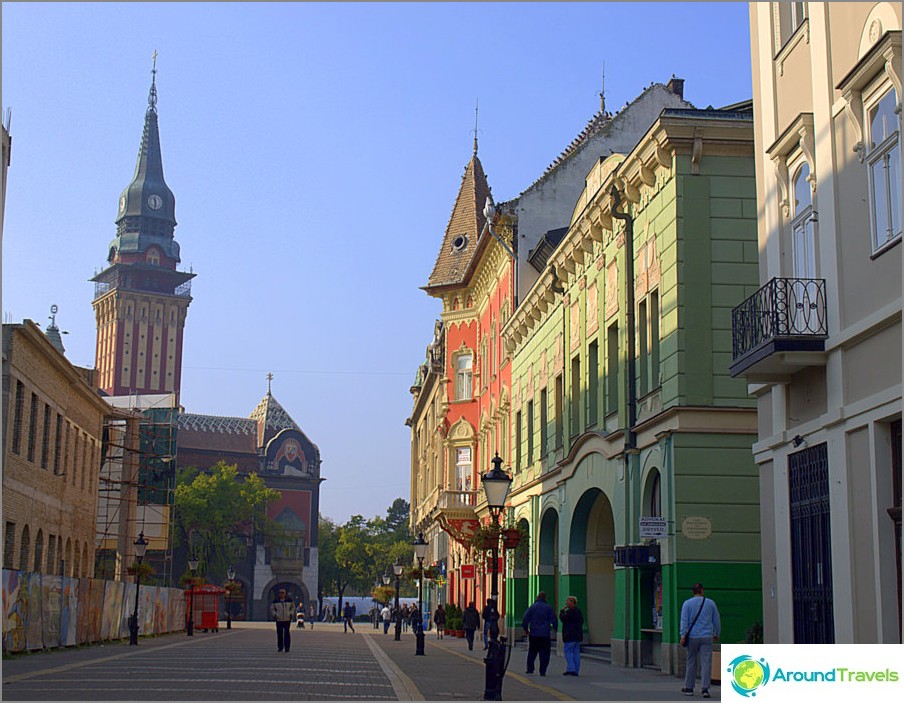 Still, considering the friendship of Serbia and Russia, for Russiansan unprecedented exemption has been established: the number of wizards per year is not limited, for all others - only 90 days in the first half of the year. This is established by bilateral international agreement, and they have priority over local laws.
But in fact, people usually still try to apply for a residence permit, since the life expectancy of vizaranam is not included in the offset period.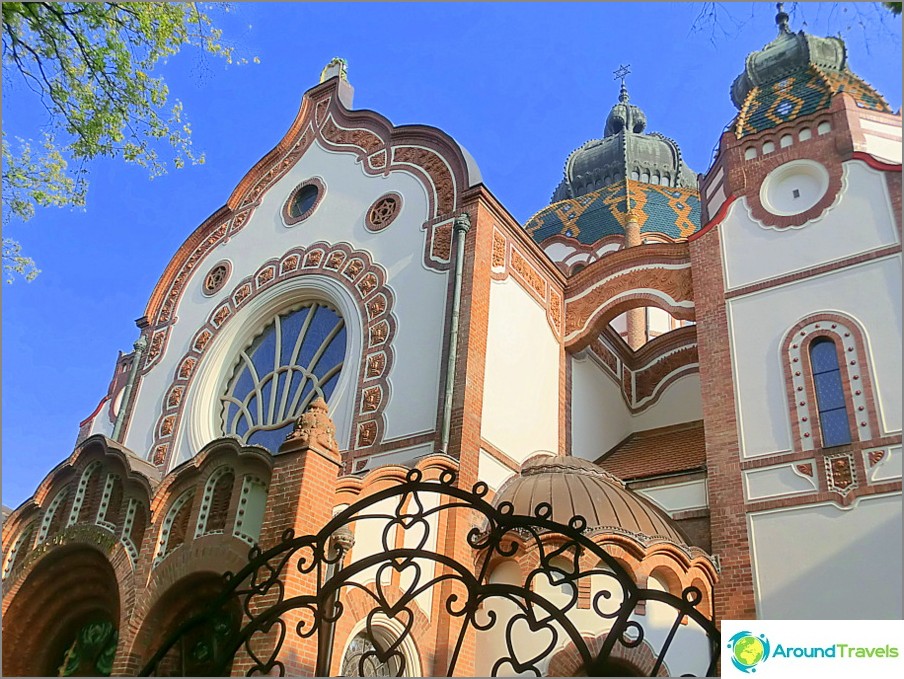 Property prices and the rights it gives
Thailand: In Pattaya, it seems you can still buy a small studio for 700-800 thousand baht (about 20 thousand euros). The house can be bought for about 3 million baht. In Bangkok, housing costs from 70 thousand baht per meter, on the outskirts. Rent houses: well, suppose, on average, 15 thousand baht per month.
Home ownership is not a basis for obtaining tourist visas, residence permits and permanent residence.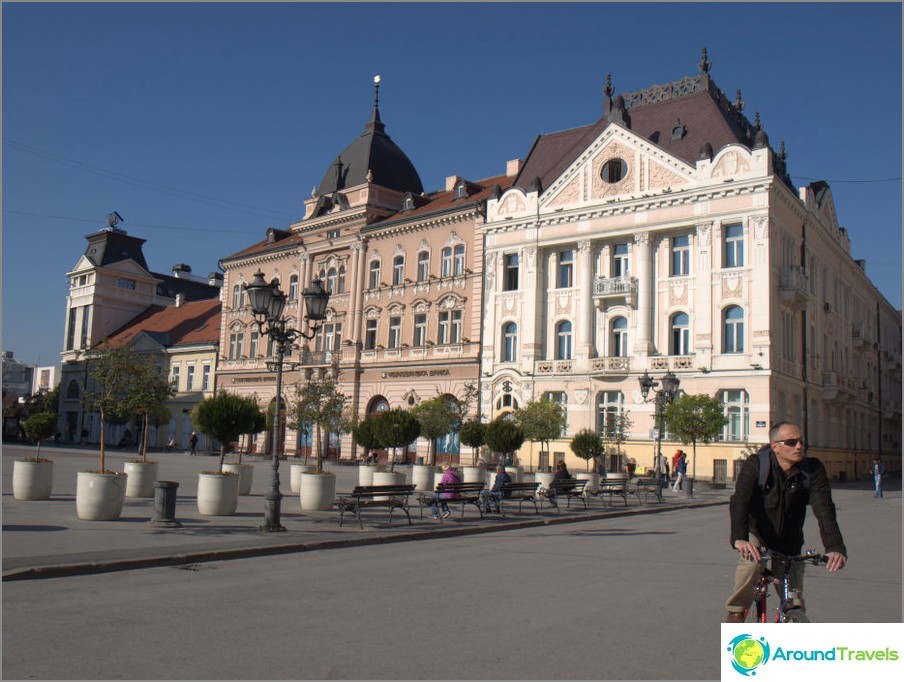 Serbia: Here a decent studio of 28-30 meters in the city of Novi Sad will cost 20 thousand euros (from 800 euros per 1 sq. M). In the small town of Subotica, right on the border with Hungary, apartments are even cheaper. In Belgrade, the capital, on the contrary, is more expensive - even on the outskirts of about 1,300 euros per square meter.
As for houses, for 30 thousand euros you canbuy a good weekend, something like a garden, but with a large plot, the house can be decent in size, but not warmed. From 50-60 there are good houses where you can live all year round. These are prices for houses in the vicinity of Novi Sad.
Going south for Belgrade is cheaper therebut we did not want to settle there. Nature is beautiful, but these areas were once conquered by the Turks, and the province of Vojvodina, where Novi Sad is located, is the former Austria-Hungary. Both in architecture and in culture this is felt.
In general, real estate in Serbia is slightly more expensive,than in Thailand. But it is also more capital than Thai, since the climate here is not tropical and in winter there is a minus. In Serbia, a lot of low-rise, low-rise housing, in contrast to a large number of giant Thai condo, which is a plus. But, as for ordinary houses, buying a house in Serbia is often the purchase of a cat in a bag, since all the houses here are samostroy.
In Thailand, on the contrary, you can buy a house in the village withcentralized building. We lived in this, we liked it. And from the point of view of compliance with construction standards, this is better than samostroya. But unlike Thailand in Serbia, buying a property, you can get a residence permit and permanent residence.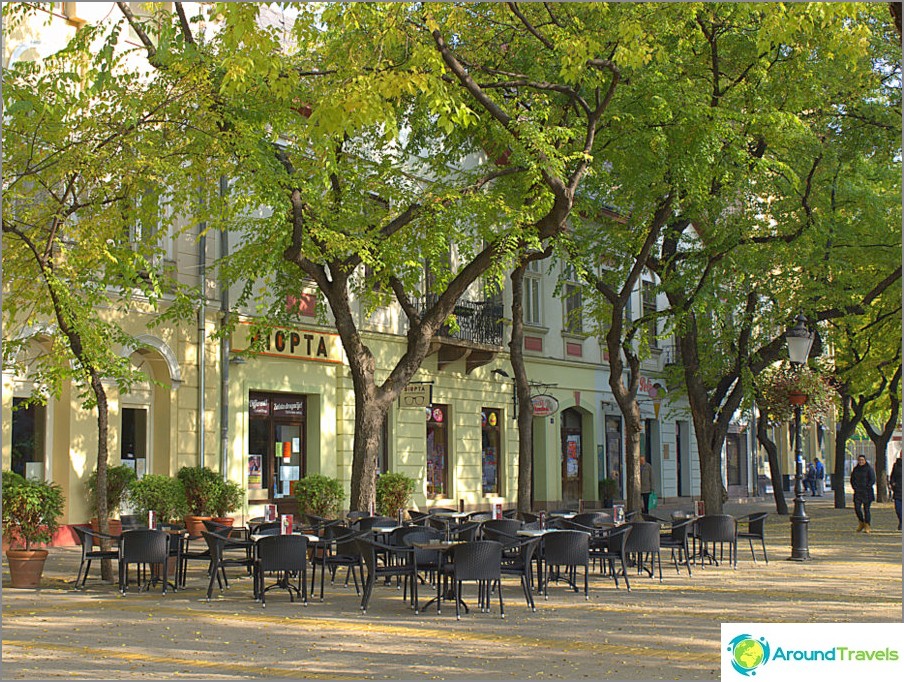 On average, the quality of new housing in Serbia is verygood For example, we bought an apartment in the city of Novi Sad, 110 meters in a completely new house from a very good developer, about 830 euros per meter, close to the city center. The apartment was with excellent finish and all the plumbing. Warranty on everything, including mixers, 2 years. Bamboo parquet floors, Velux skylights, Schindler elevators, granite floors in the stairwell. All this cost us 830 euros per meter plus 5 thousand for an underground garage.
And closed courtyards, video surveillance, combination locks are common here.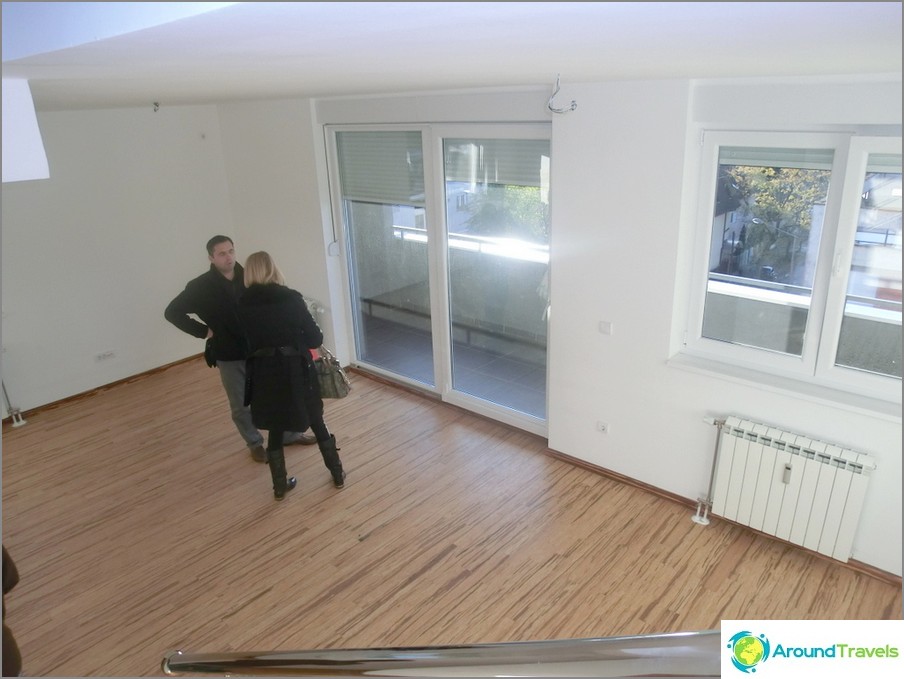 Small apartments are also good. 37 meters here is an apartment with a separate bedroom and a room in which the kitchen area is allocated. Actually one bedroom.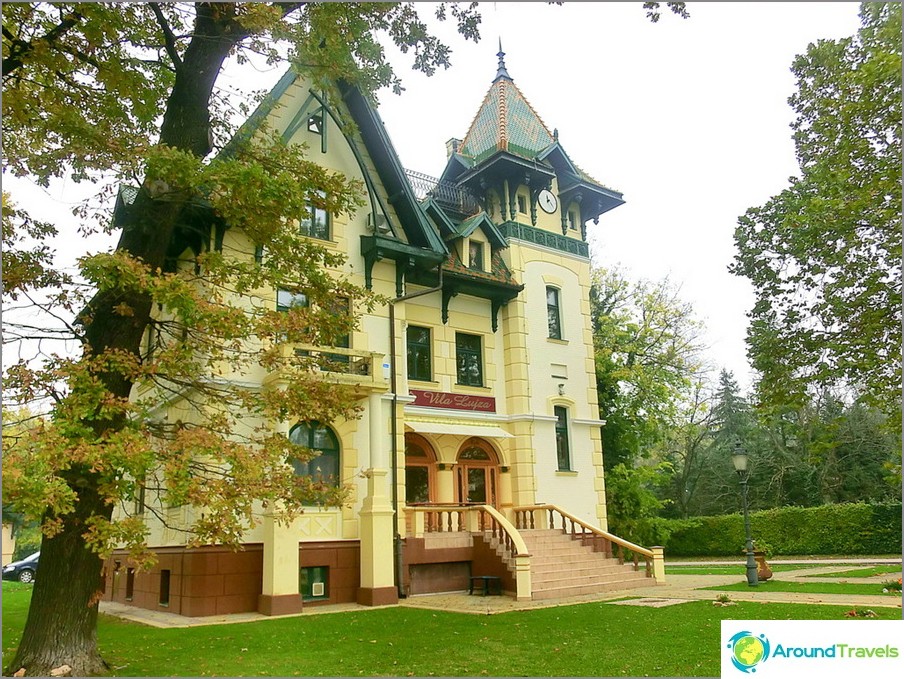 As for the rent, the two-bedroom houseYou can rent around 200 euros and for the same one-bedroom apartment, plus about 100 euros for a communal apartment, this is if for a long time. For a short (a month) a bit more expensive.
For lovers of luxury, there are also conditions here. There are good sites in beautiful places, surrounded by mountains, near the reserve Fruska Gora, and beautiful, expensive houses.
Sea
Thailand: Well what can I say? The sea and the beaches here are beautiful. Let not everywhere they are the same.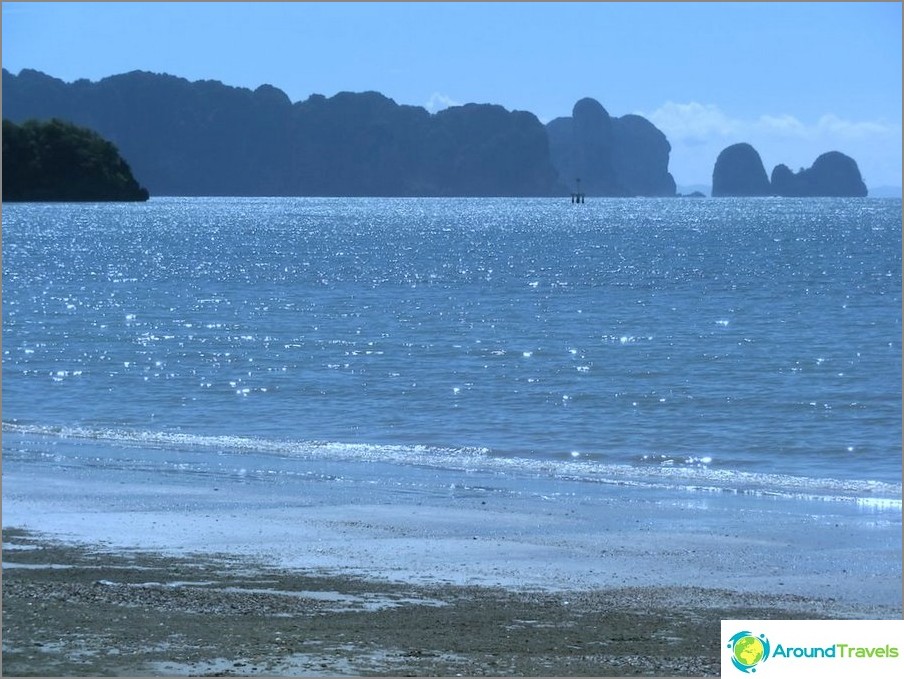 Serbia: Its sea, not here. But nearby there are a lot of seas to choose from: Adriatic, Mediterranean, Black; and resorts: Greece, Croatia, Montenegro, Bulgaria, Italy.
You can go by car and by planefly, since there are many low-cost airlines in Europe, you can always plan a trip for some kind of action. For me, it's better to go on a holiday at the sea a week every two or three months, but do not interfere with the rest with work, as often happens in Thailand, when you stop going to the sea in about a month.
In addition, we do not always live on the sea in Europe.they wanted: in the summer, it was fussy because of the crowds having a rest, and in the winter near the sea it was very damp. For example, in Montenegro, on the coast, everyone suffers in winter from the famous mold. But places where you can swim, in Serbia, too, there are beaches on the Danube and lakes, water parks, thermal springs, where SPA and swimming pools are equipped.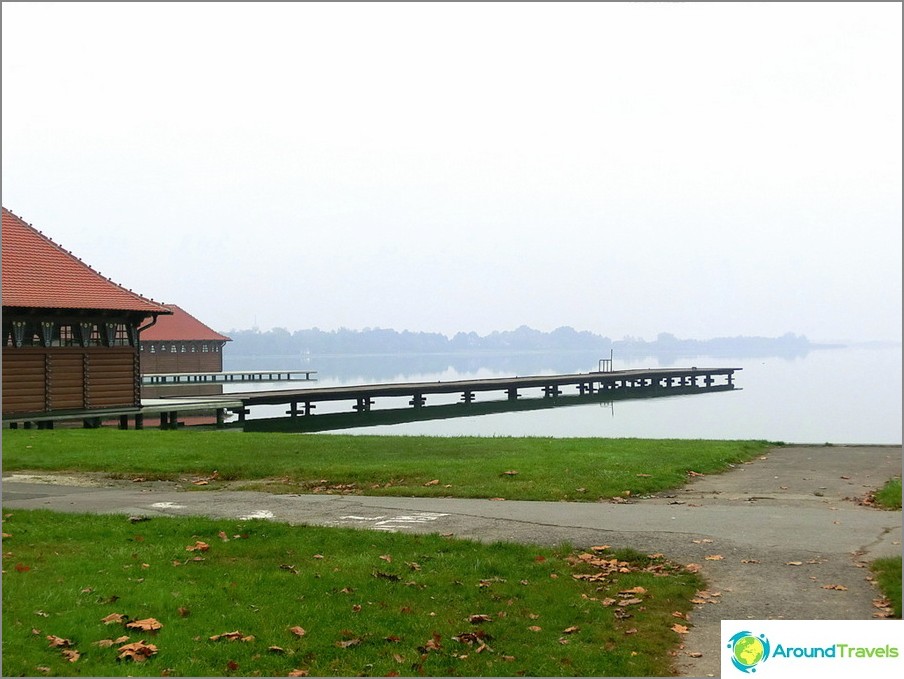 What can I say, there are good pools in 300meters from our house - a complex of as many as three, where the smallest - the children, and the big - Olympic, 50-meter. These are outdoor swimming pools and they work most of the year, about 9 months a year, so swimming there is as pleasant as in Thai.
Tongue
Thailand: Thai language is very difficult for us, because the tone. One word, pronounced with different intonation, can have several meanings.
Serbia: Serbian language is similar to Russian. I cannot say that everything is immediately clear, but there are a lot of similar words, since the languages ​​are related ("thank you" - thank you, "we pray you" - please, "Pekara" - a bakery, etc.). Although not all the same, and with this you need to be careful, "crucian" here grandmother.
Learning a language is easy. Sergey now goes to Serbian courses, only 2 hours a week. Progress was already after a month of classes. For half a year they promise more or less free possession. Because of the language and because we are not particularly different from the Serbs, it is much easier to integrate in the end.
English can be used in both countries. Serbs are fairly easy to switch to English, many people know very well (for example, in our experience pharmacies always speak good English here).
Climate
Thailand: The climate is tropical. Hot, humid, green all year round. True, for small children it is too hot - due to the nature of heat exchange, they overheat faster, and overheating and sunburn for babies are much more dangerous than for adults.
We could walk with Sofia either before 9am or after 5pm. The rest of the time we were sitting mostly at home, under the air conditioner, although there was a "summer" outside the window.
Serbia: The seasons here are pronounced, which is more familiar than the Thai climate, but winter is mild, and in summer it is also hot, but still, I hope, not as hot as in Thailand.
This year, the snow and low temperature (-10-15) were just a week. In November, Sofia sometimes walked in a T-shirt, spring here begins in the second half of February, and in March, they say, it is already summer.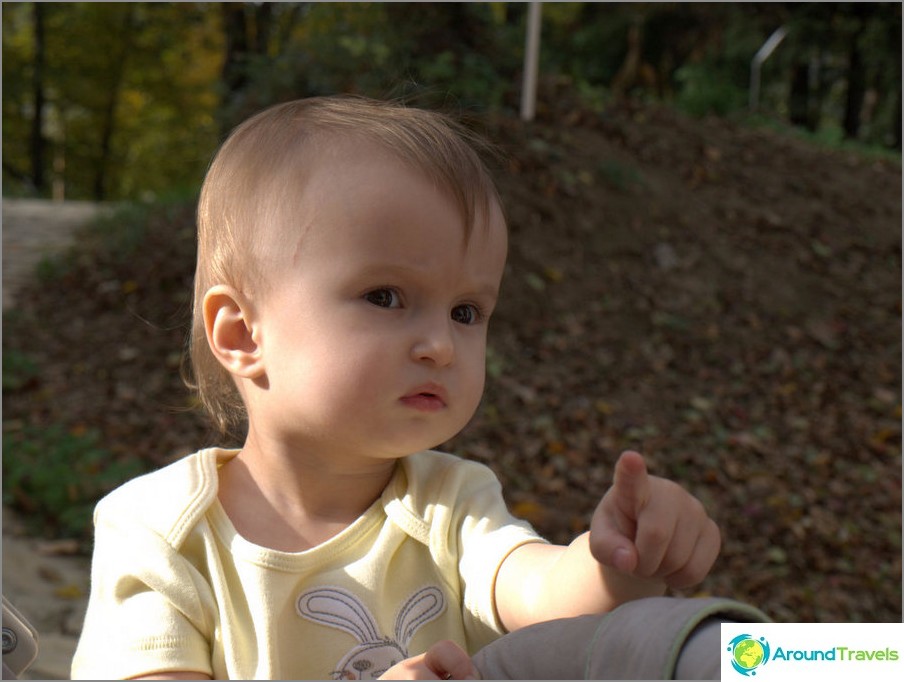 Rainy days are quite few (sunny days likesay local, somewhere 320). I can say that this winter does not bother at all. Local children go without hats. And the summer still continues most of the year.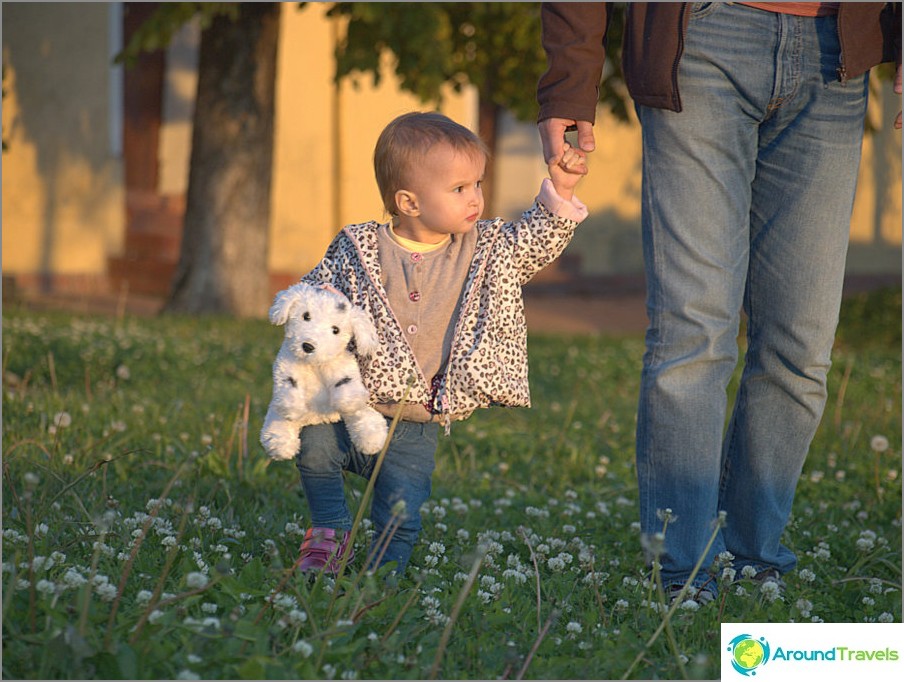 There are also mountain resorts in the country.(Kopaonik, Divchibare), so in 4-5 hours you can easily get to the snow, if someone misses, and ride. Ski resorts here are good for beginners, as the slopes are simple. And for difficult you can go to the Alps, they are also nearby.
Local attitude
Thailand: Thais are very friendly, everyone knows. Although with a little Sofia, we suffered a little from an excess of attention. In stores, they often wanted to touch her, which I did not always like.
Serbia: Serbs are open, friendly and good with Russians. And they just love kids. In relation to the child, the enthusiasm is also expressed here, but, let's say, more delicate.
Attitudes toward children are very reverent, even ifunfamiliar child. On the playground, Sofia sometimes on some descent catches someone completely unfamiliar dad, if he sees that I do not have time to run. It horribly touches me every time. And I like that Sophia is growing up in such an atmosphere of kind-hearted attitude and mutual assistance.
And in Serbia, it seems, there are such development opportunities for special children (relevant for Oleg and Darya).
Product quality and choice
Thailand: It was just paradise for us. A huge amount of fruits, vegetables and herbs. Almost all of us bought in Tesco, something in Macro. 99% of what I needed for various complex recipes, I found.
Now I really miss many of the ingredients to which I managed to get used in Thailand - fresh shiitake and enoka mushrooms, black beans, coconut milk, etc.
Of the minuses - they say that there is a lot of chemistry in Thai vegetables and that GMO rice. And many more in Thailand suffer from the absence of kefirs, simpletons, etc., some even begin to dream about it.
Serbia: Serbian products are said to be the best in Europe. All over Europe they didn't check, but the products here are really very good. The country is agricultural, Serbia has no money for GMOs, and the requirements are high here. Everything is very fresh and tasty.
Milk is the most real, from which it turns out andsour cream and cottage cheese, yogurt, cheese, a huge number of varieties of different meats. In ordinary large (non-premium) hypermarkets, you can buy fresh horse meat, frozen venison or wild boar meat. This is all about diversity.
A huge selection of very good wines: French, Italian, Serbian, Montenegrin, etc. for a penny. What we like is worth 4 euros, but there are also for 1.5.
Italian tomatoes and grapes are commonthey are very tasty. In standard packages lies the rokfor, as it should be from unpasteurized milk (I understand that for such confessions in Russia now you can get in the forehead). On sausage and sausages here do not hesitate to write the percentage of meat content and its category. The biggest percentage on sausages that I saw - 92%, pork and chicken.
And how do you jam, which is 75 percentconsists of selected plums and after opening the jar can be stored in the refrigerator for not more than a week? In general, there are many perishable foods, which means more natural, with fewer preservatives. If we compare Serbian products with Thai, I would say that their quality here is even higher than in Thailand, this is especially true for fruits and vegetables, with the exception that there is simply no tropical fruit in Serbia.
For lovers of buckwheat, black bread and herring I will say that they are here, only the herring will have to be salted themselves.
Street food in Serbia is also there, and it's terrible for melike. In general, here in terms of food is so abundant that it just takes your breath away. In the towns, there is not a single quarter where there would be no Pekara (a small bakery) where you can buy fresh croissants, boerki (such a layer cake with meat or cheese). Here is a freaky plaiskavitsa (a huge bun with a huge chop and salad, McDonald's is resting) and rakiya.
But the products in Thailand and Serbia can at least be compared, in general, and there and there, a lot of good, but I can't even closely compare the Serbian and Russian products - between them is infinity.
But a huge minus of Serbia: no durians.
prices
Thailand: Bath pegged to the dollar. The dollar is growing both in relation to the ruble and in relation to the euro. If the income is in rubles, then in Thailand now is not easy.
Here is the budget for our last winter: we had a rather expensive house (28 thousand), although we rented it very cheaply - the same in our village usually cost 35, and those that are more - 45; car (12 thousand), because we did not want to carry three-month-old Sophia on a motorbike. We spent about 75 thousand baht on everything together, including food, visas, medicine, diapers.
Until we came to Asia withas a child, I thought everything was very cheap here. But, as it turned out, children's products, which are unusual for Asians, are very expensive here. Take, for example, the notorious highchair, we saw in Robinsons for 4-6 thousand baht. Diapers and clothes are very cheap.
In Thailand, there are many opportunities for quite a budget life, but with a child you want a little different. And it turns out is not cheap.
Serbia: Serbian dinar pegged to the euro. And in relation to the dollar the euro has been falling a lot lately. Although in relation to the euro, the ruble is below the baseboard. If the ruble exchange rate were the same, everything would be very cheap. As well okay.
We buy more or less everything we want, but within reasonable limits.
It takes about 100 euros to eat a week, sometimes a little more, but probably not.
In Serbia, expensive gasoline, but this is a common minusEurope, perhaps, it is even more expensive than Thai - a liter of the 95th - about 140 dinars (in euros 1.15). And quite high utility bills. I hope that in our big apartment in the winter we will keep within 150 euros for everything, in the summer at 50. But here you have to pay for heating, which is not in Thailand. And the most expensive option - if the house is heated by gas.
Electricity in Serbia is cheaper than in Thailand. In Thailand, we have a kilowatt of 5 baht, for a month it was sometimes 4-5 thousand baht due to air conditioning. In Serbia, a kilowatt costs 5 dinars per day and only 1 dinar (about 60 kopecks) at night (so washing machines, dryers, dishwashers work here at night).
But still, by European standards, prices in Serbialow. For example, I know that people moved here from Italy (her husband is Italian, a girl is from Russia), including because of high prices and taxes in Italy (I was called 900 euros for two people and 250 euros for a communal apartment).
The medicine
Both in Thailand and Serbia, we went so far only to the pediatrician.
Thailand: There are super-modern hospitals, although very expensive, and there are small private rooms. On vaccinations and examination of a pediatrician in Krabi, we went to just that - a small private one.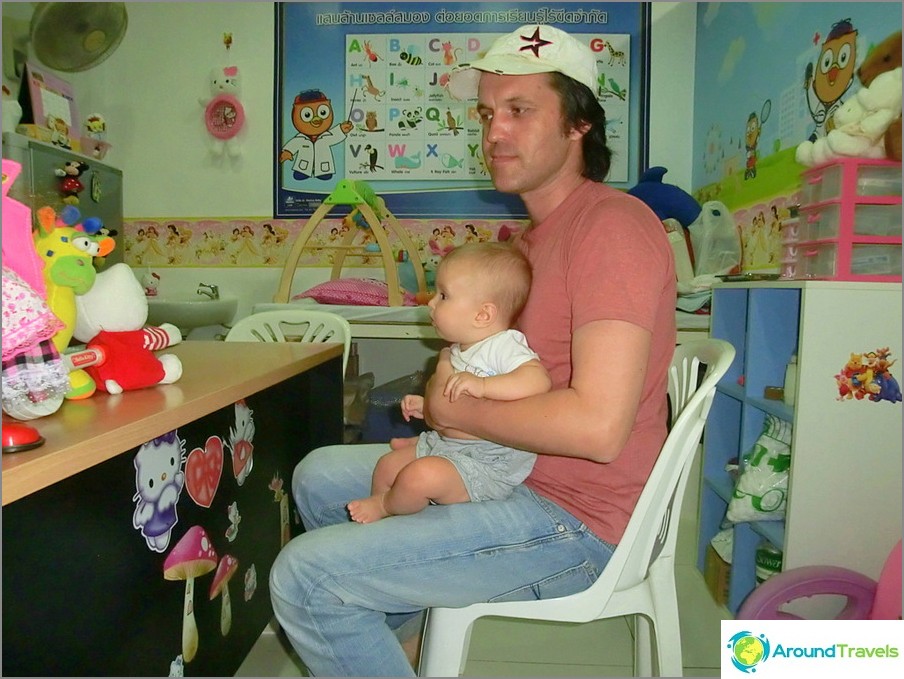 Serbia: There is probably no such level of hospitals as in Thailand in Serbia, but there are Austria with excellent medicine nearby, for the very extreme case. State medicine, they say, is not very here, although we have not yet come across it in our experience.
We have insurance, but we still drive Sofia topediatrician in a private office. A small private clinic, which belongs to one doctor, with 40 years of experience and an iron reputation. It is much more convenient and more humane in relation to the child than the clinic. For the price, it is about the same as in private Thai offices. 1000 dinar first admission (8 euros) and 300 subsequent dinars (less than 3 euros).
Travel opportunities
Thailand: Thanks to Air Asia and their promotions, it is easy and cheap to travel all over Asia.
Serbia: The possibilities of traveling in Europe are almost endless. We are 300 km from Budapest, 450 from Vienna, 750 from Venice, and 1150 from Milan. Bosnia is 40. Croatia, Montenegro, Bulgaria, Greece are all close by, since Serbia is well located in the center of Europe. Everywhere you can drive, or fly, using some action of low-cost airlines.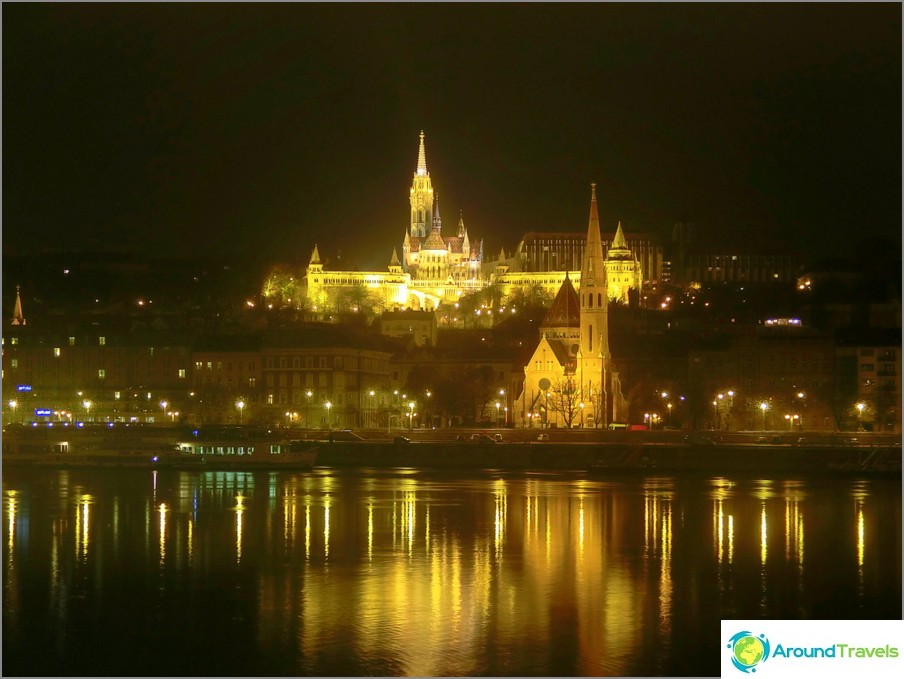 By its location, Serbia gives odds to allto their Balkan neighbors. For example, from Montenegro and Bulgaria the same travel by car will be more difficult - further, more expensive, through the mountains. And from Serbia you can really drive.
Remoteness from Russia
Thailand: There is virtually no options - the plane. Fly about 9 hours. Aviasales shows that now tickets cost about 30 thousand (you can also check the price on Skyscanner.ru).
Serbia: There is a choice: fly by plane, take a train, take a car. If you fly, then compared to Thailand, not for long - 3 hours. And cheaper, at least twice.
In addition, near the big hub - Budapest,Where does the Wizzair low cost airline fly from? I saw tickets for a promotion for 77 euros from Moscow and back, but even without a promotion with a discount card of this airline you can find tickets with a cost of less than 100 euros round trip.
The road by train to Budapest - 15 euros, you can by car, and then leave it at the cheap Wizzair airport parking lot. But only need a Schengen visa.
Cons of Serbia
If you really want to travel around Europe and at the same time get permanent residence, you will have to find a compromise: in Serbia, you can only be absent for 2 months a year.
The state of the economy is not brilliant, as they say, butIf you look at the facts, then in terms of growth, the country will take the second place in the region after Montenegro in a year, and, which came as a surprise, overtakes both Croatia and Slovenia.
Due to the fact that the country is not rich, asphalt in some placesnot very much and the buildings are not all renovated, but overall comfortable. In Russia, in some places such devastation that the Serbian in the background is just a kindergarten. So, too, the minus is not critical. But compared to Thailand, cities are much cleaner, bins and garbage cans are standing, there is a sidewalk, and I have never seen rats here.
The country is not in the EU or Schengen, so you need to get a Schengen visa. With a residence permit, you can get it in Serbia. Uncomfortable, but not critical.
Another noticeable negative - audibility in the apartments. In some places strong, in some places hellish. But here it is important to choose the right apartment, we prefer the last floors and corner apartments.
Graffiti on the walls of Serbian houses. Not beautiful. But we have already stopped paying attention to them.
No Ikea. Build only in 2 years. In some things it is very lacking, especially when you need to buy quickly and familiar, and, say, there is no desire to study the range of new stores for a long time. It carries from Hungary to order in the catalog for a frantic commission of 40-50 percent of the price of the catalog. True, this includes the assembly, but they do not give a discount for refusing to assemble. For something small in Ikea, you can go yourself. But how to bring a sofa?
Wintering VS relocation
It may seem that I am comparing two incomparablethings: wintering and relocation. But in fact, everything is easier than it may seem. Now there is no drama in such moves, the work is still the same, remote, relatives and friends are still on Skype. With us moved only the apartment and the car, and all.
But life has become easier, no need to think about visas,departures from the country, let or not let back, etc. And, given the current exchange rate of the ruble, the fact that we live in our apartment and use our car makes life a lot easier. No need to worry that if the ruble exchange rate moves further, it will become even more difficult. So a simple rational solution.
If you take exactly monetary relations, then we can always earn money on food and communal, on trips too, because from here they cost us much cheaper.
And, whatever one may say, life in Thailand wasbeautiful, but by lifestyle, mentality, habits and interests we are Europeans. And here, in a sense, I am even quieter at home, I know that no one crawls in, this happened in Asia more than once, and don't have to hide sugar in the fridge from ants. Although we did not stop loving Asia either.
By and large, both countries are very good. And each has its own set of requirements. According to ours - Serbia for us is now ideal for immigration.
Life hacking 1 - how to buy a good insurance

Choosing insurance is now unrealistically difficult, so to help all travelers, I compile a rating. To do this, I constantly monitor forums, study insurance contracts and use insurance by myself.

Life hacking 2 - how to find a hotel 20% cheaper

First, choose a hotel on Booking. They have a good offer base, but the prices are NOT the best! The same hotel can often be found 20% cheaper in other systems through the RoomGuru service.

Discount hotels