Arriving at Khao Lak, I decided quite spontaneouslygo to the Similan Islands, because it is from Khao Lak that boats usually go there. It would be foolish to be close to the pier and not to sail on Similan. If not now, when, right? So many times already advised other travelers sea excursions to the islands, including Similan, and he himself had never traveled. Therefore, it was urgently necessary to correct this omission.
The content of the article
Excursion to the Similan Islands
I do not know what I expected from the tour, but now,sitting in cool and gray Moscow, I remember those places as a piece of paradise, like a place with an indescribable riot of colors. Yes, I did not like the crowds of people who "spoil" all kinds (and I, as part of this crowd, of course), but in fact the beauty has not gone away. The national park of the islands looks just as beautiful as it was 100,500 years ago: azure water, white sand, huge smooth stones.
So those who are not bothered by a large numberpeople, I highly recommend a trip to Similan. If you, like me, love to enjoy nature alone, you will need to go overnight. All excursion groups sail around 9-10 am and swim back at 3-4 o'clock in the afternoon. Thus, you will be able to stay early in the morning and at sunset, if not alone (with an overnight stay, usually 20-30 people arrive), but in a very small company.
Road there
I wrote all the informational details below, andI'll tell you how the tour itself took place. First, all minibuses bring tourists from hotels to the pier. We sat there for about an hour, for which we managed to have breakfast and receive instruction. During breakfast, a guide passed and distributed pills for motion sickness, later I understood why. The speedboat bounces on the waves so that it sometimes seems that the spine will fall into the pants. Sit on the nose, of course, more interesting, but shakes quite strongly, so to minimize shaking it is better to sit near the end of the boat, this is how I drove back. And I did not want to shake, and burned badly, because I forgot the sun cream.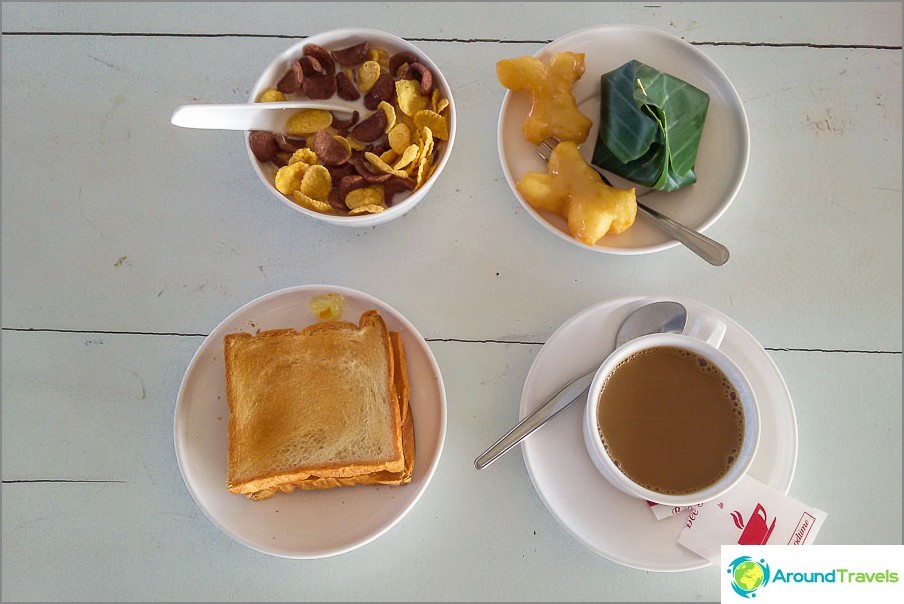 Island 4
We first sailed to the island 4. He is stunningly beautiful! And the color of the water ... He must be seen. I can not believe that it happens. But there were as many people as I admire the species. It is assumed that on this island will want to swim, but time is given a little. Since it was more interesting for me to walk, I walked through the forest first, where there are tents, bungalows and other structures of the nat park, and then climbed a stone embankment from the edge of the beach. By the way, it is on this island that most often stay overnight, as it is more adapted for this, there is more space. There is a walking trail to another beach, where excursions also sometimes come, but I did not have time to go.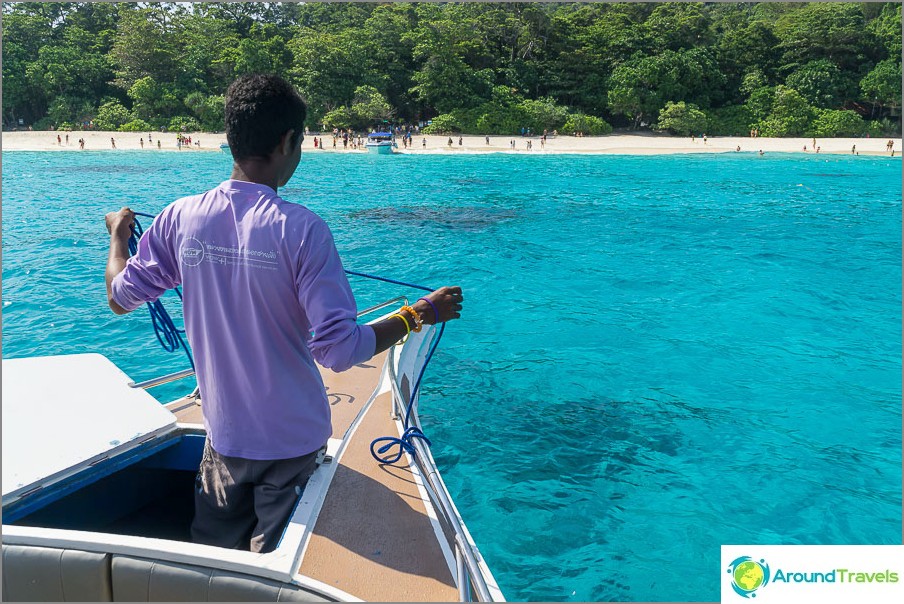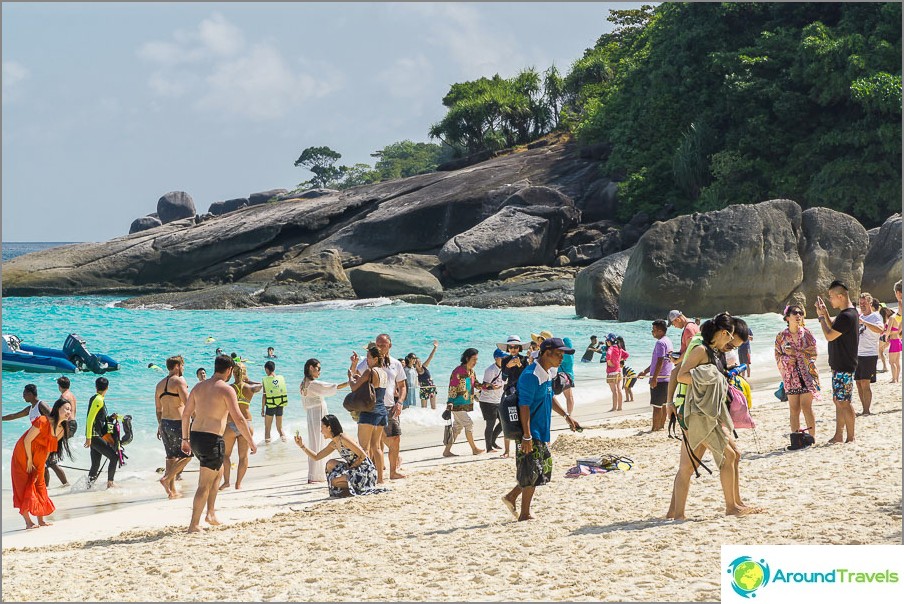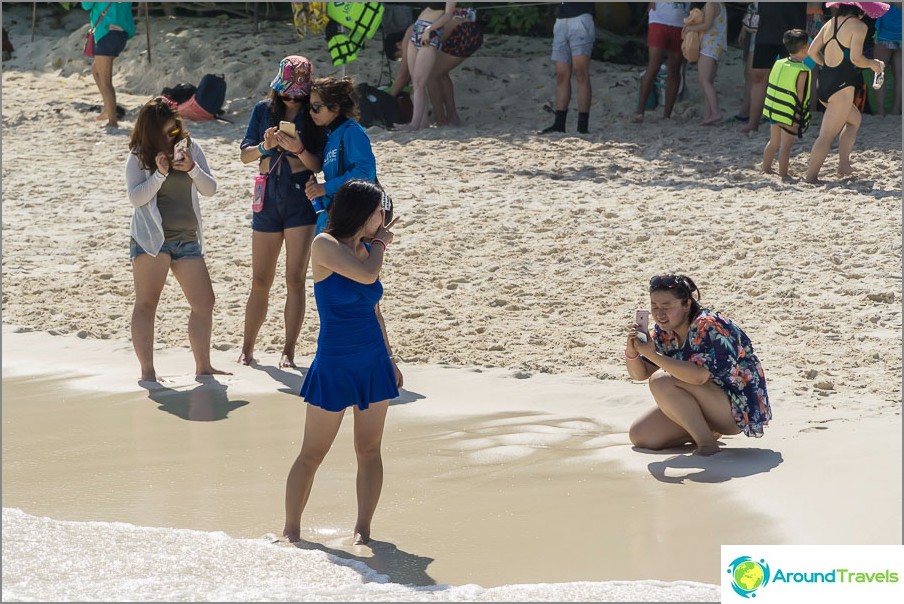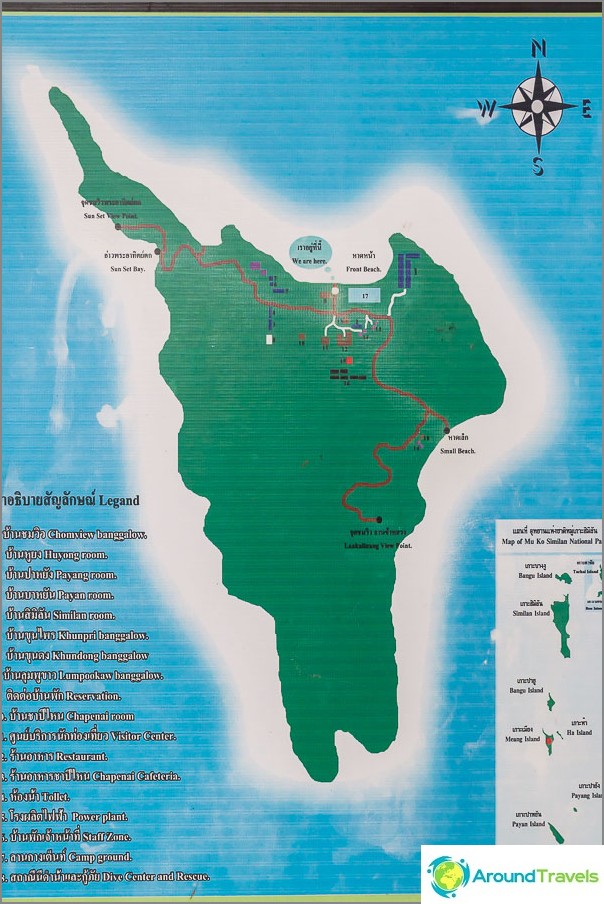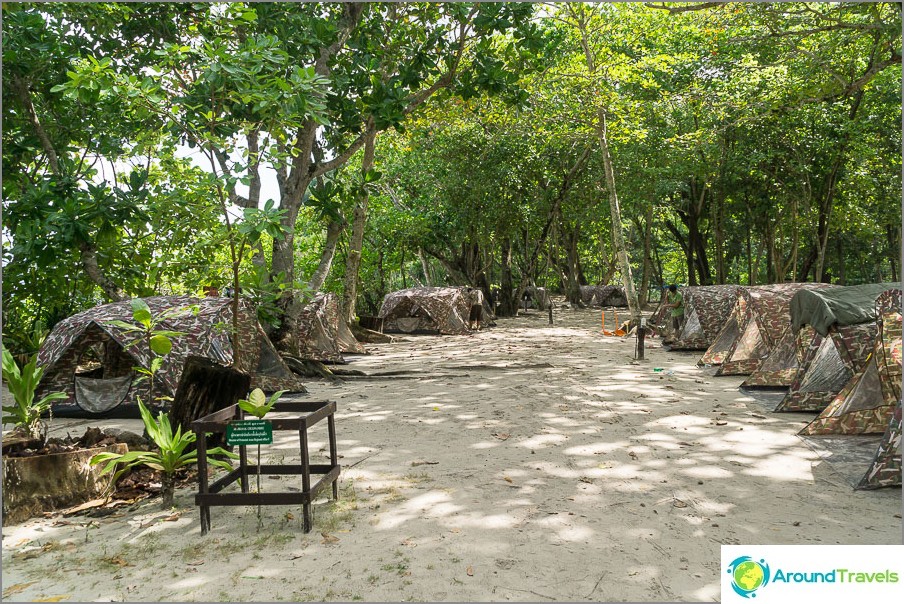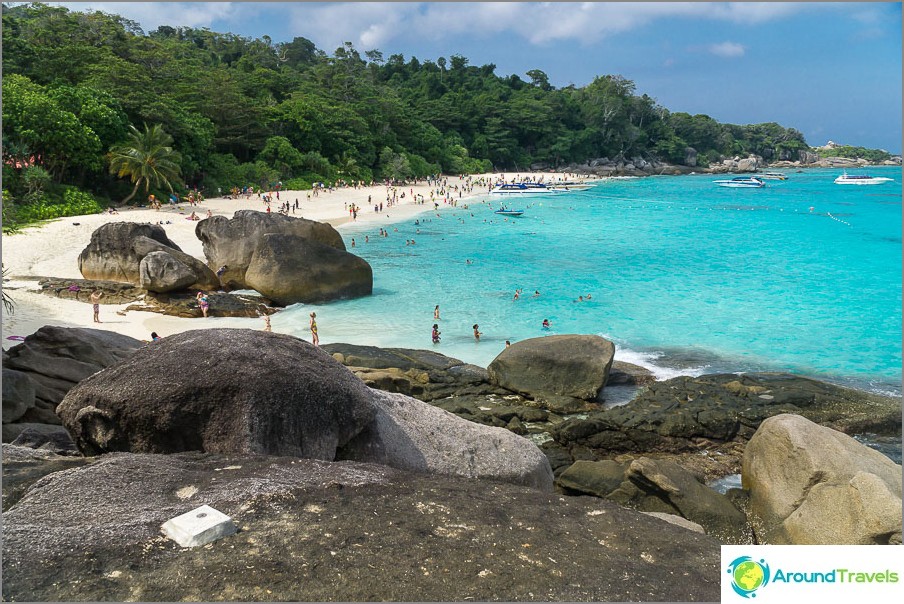 Snorkeling
After was the first snorkeling. Usually they sail somewhere in a specific place near one of the islands off the coast, such as there is a suitable place for diving with a mask. Since I do not have a waterproof case for a camera or a phone, I did not remove it under water. Not to say that there is a lot to look at. After the Red Sea in Egypt is somehow a little bit poorly. But fish, all sorts of different sea cucumbers, corals, tridacnas, stone crevices are present.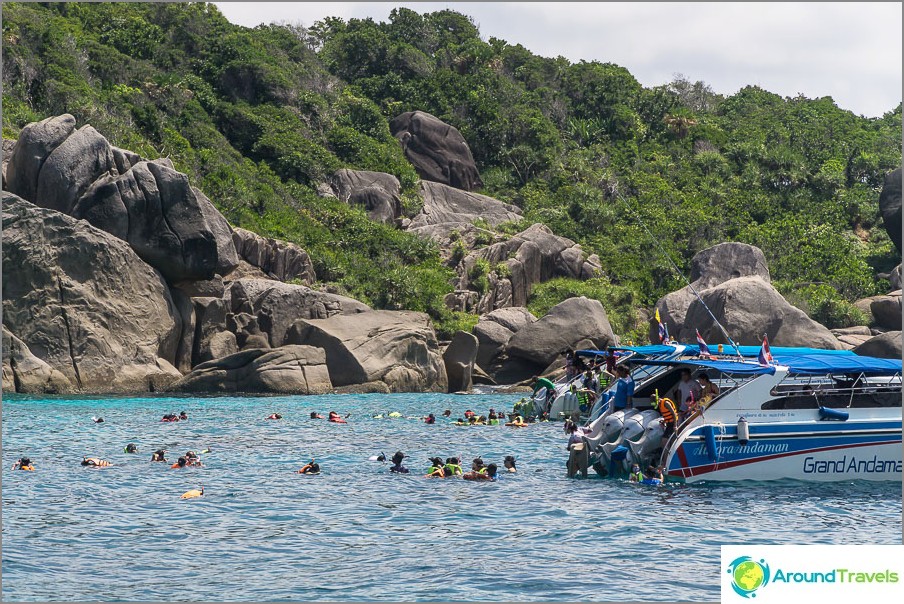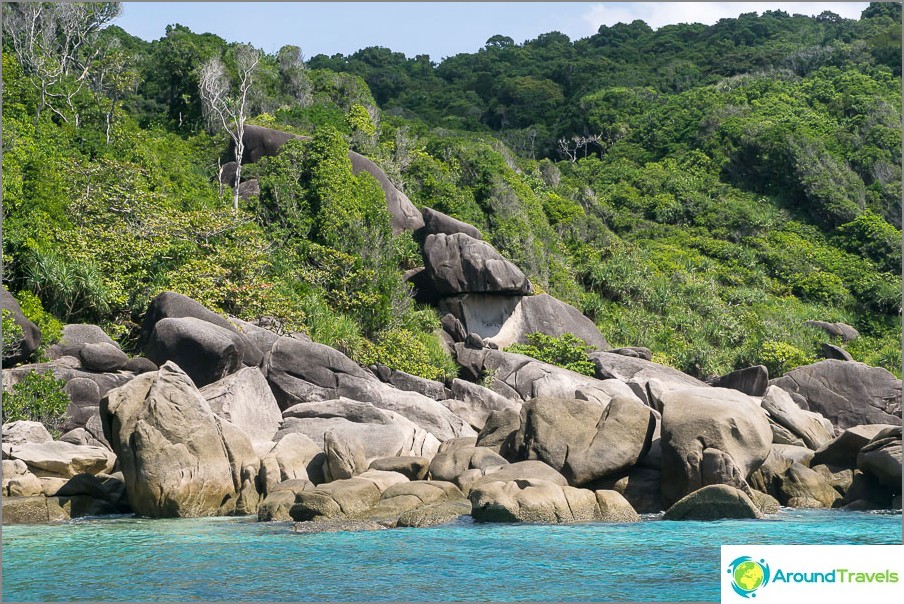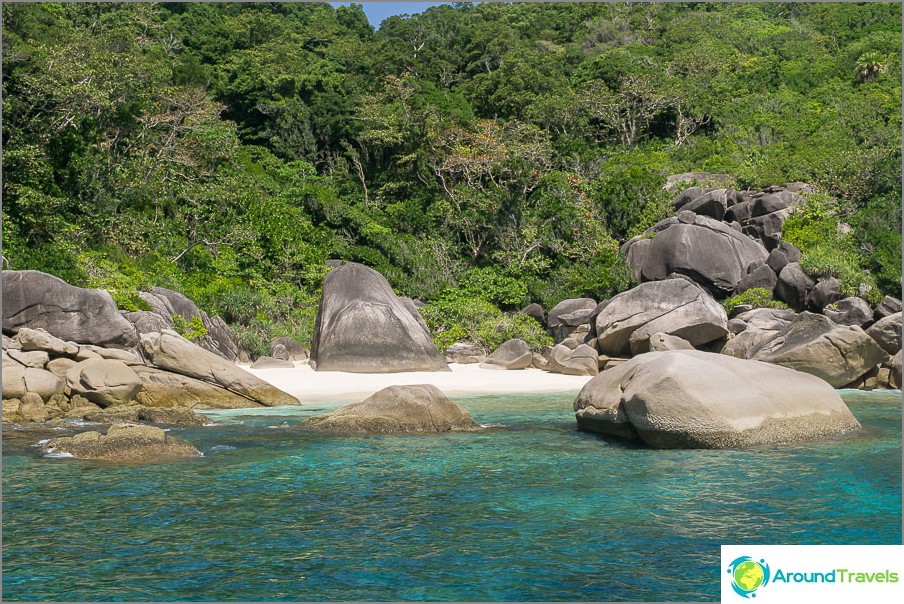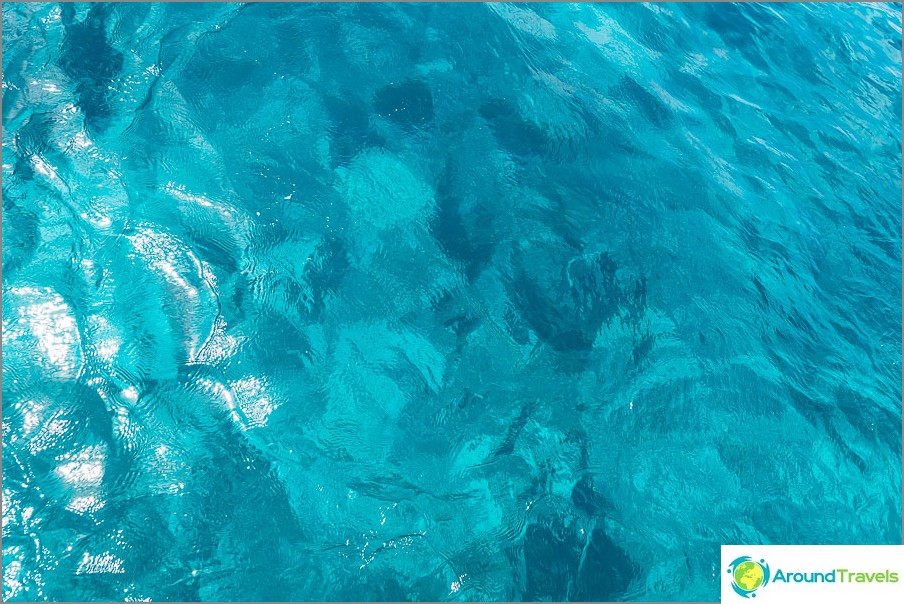 Snorkeling second
Then we sailed to island 8, the most famousfrom the whole group of Similan Islands to drop food and leave a few people from the cooking team. Then we went for another snorkeling and returned to dinner on the island. The second snorkel was the same as the previous one. Another bottom, more interesting in terms of relief, but the same for the richness of the fauna.
Island 8
Photos from this island, many have seen innetwork: a huge boulder fallen from the sky on the observation deck, which overlooks the beach. When you visit the island's viewpoint, you feel all the delights of the tourism industry - the queue! The fact is that the road to the stone is passable in places only for one stream, so the oncoming flow has to wait. Because of this, along the path, on which to walk for 5 minutes, you go all 15-20. And, frankly, the stone itself was not impressed. Sitting around him in proud solitude at sunset, it would be cool, but simply a landmark in fact sucked from the finger, about which not to overcrowd. There are too many people on a small platform, you see that someone accidentally pushes you and flies down. By the way, the shoes remain on the pier on the mainland, so throughout the tour only barefoot. So, the stone observation deck is so hot that, it seems to me, you can get a burn.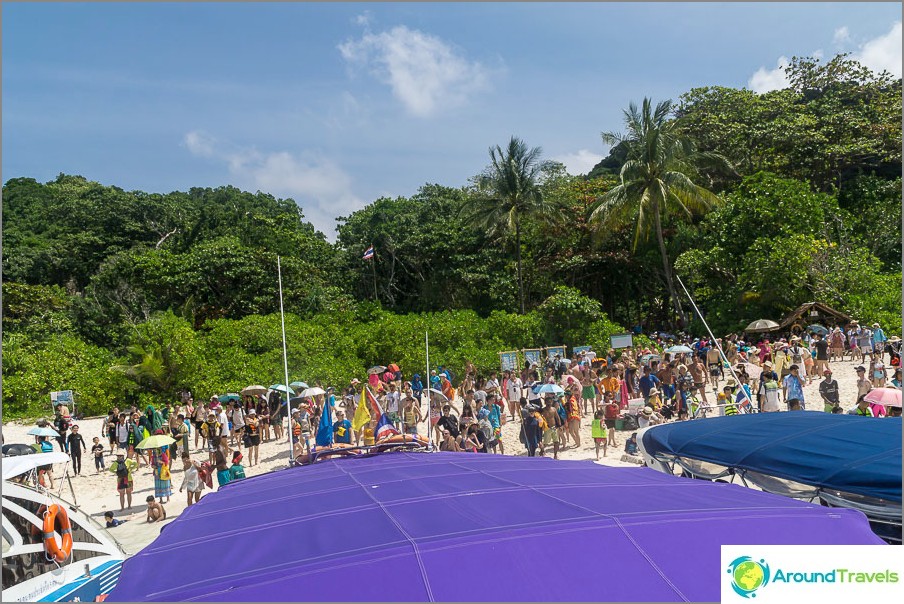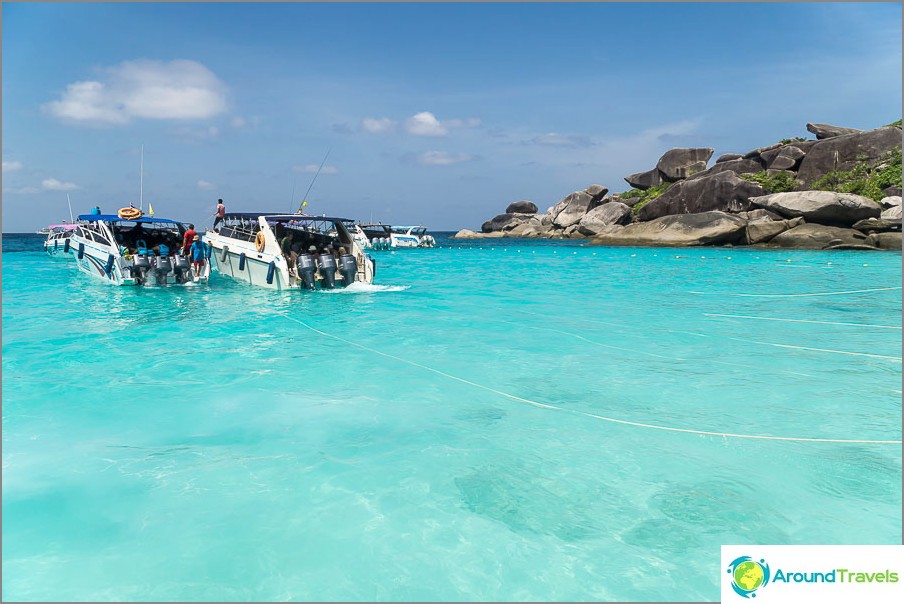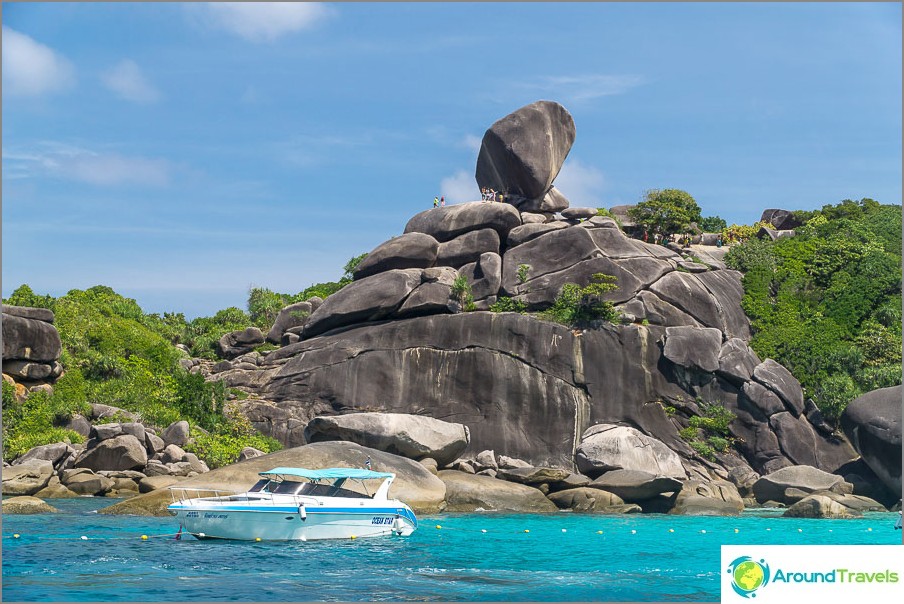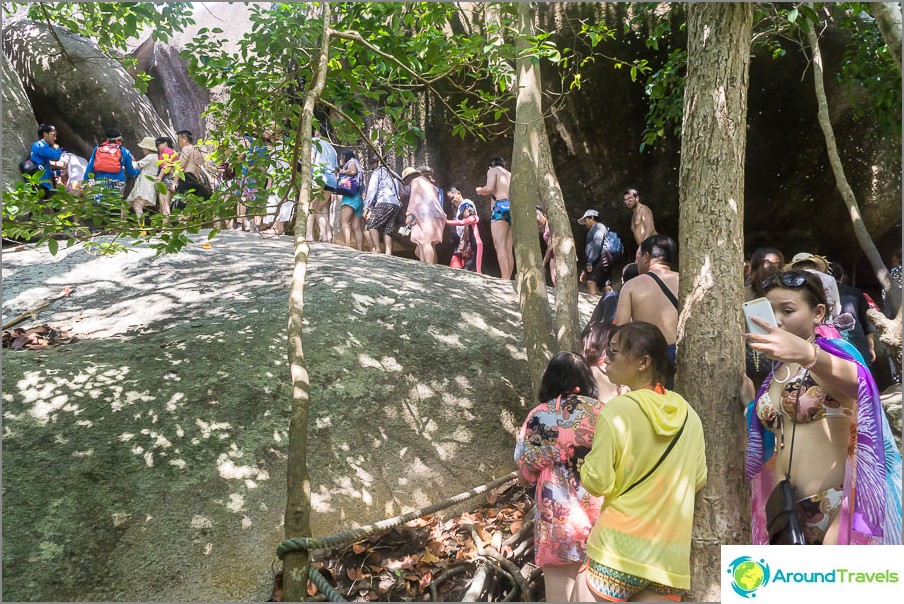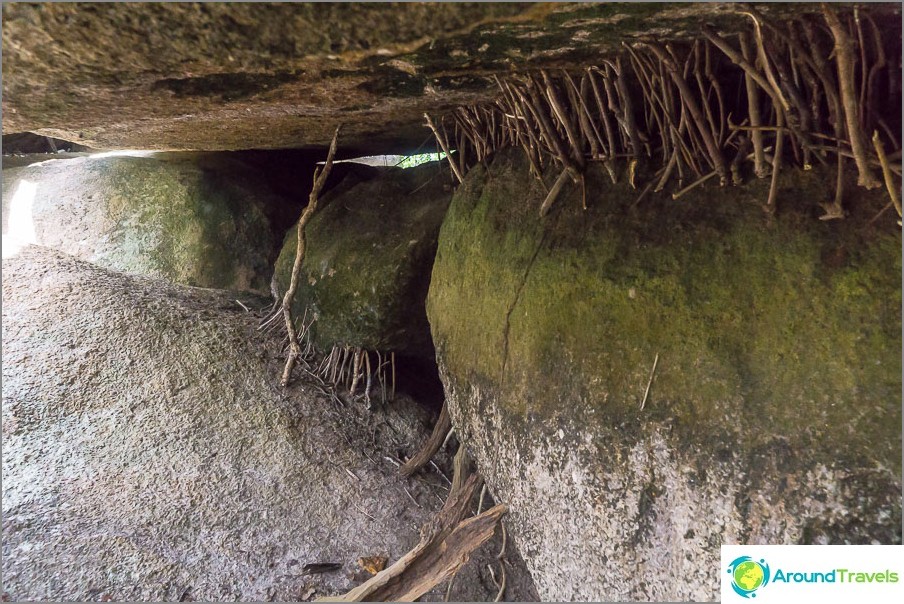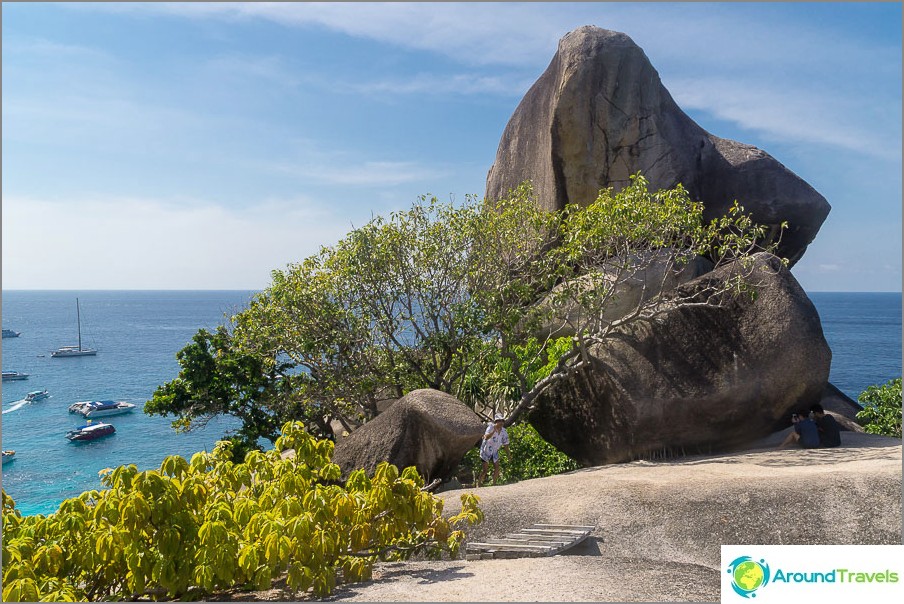 Lunch was surprisingly varied andpretty tasty. And in general, it seemed to me that the food on this excursion was given not the last attention, they were already fed 3 times. This is not bad, I do not argue, but I'd rather have looked at something else, because you can eat later.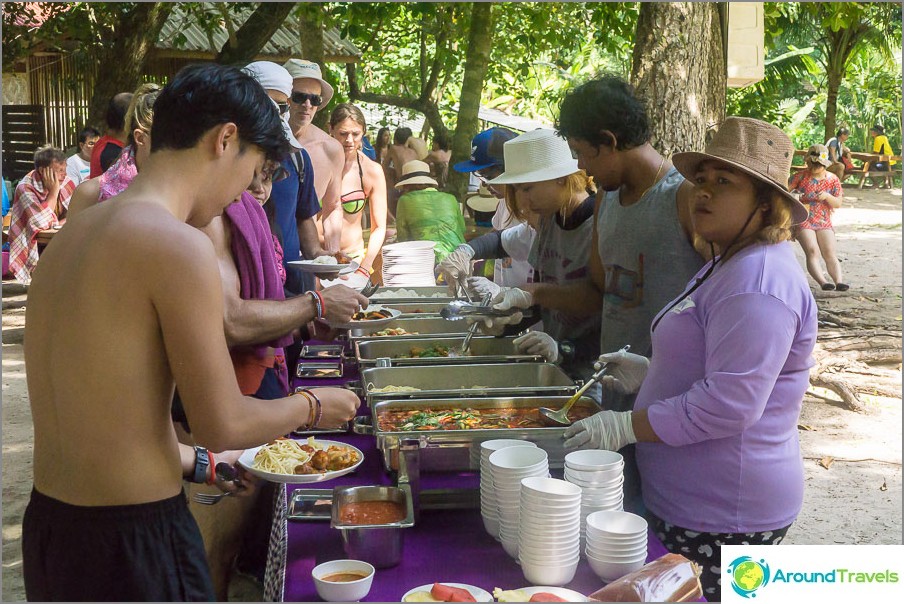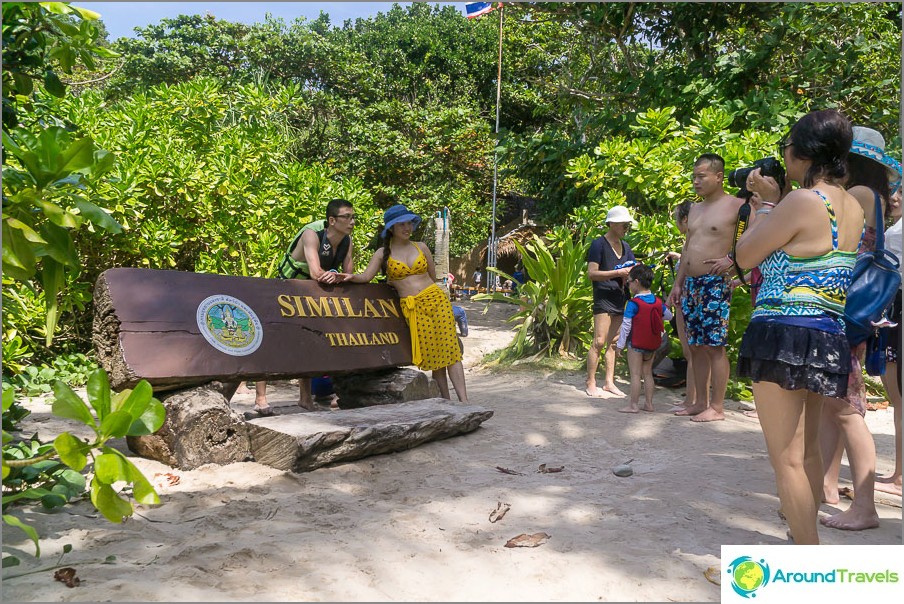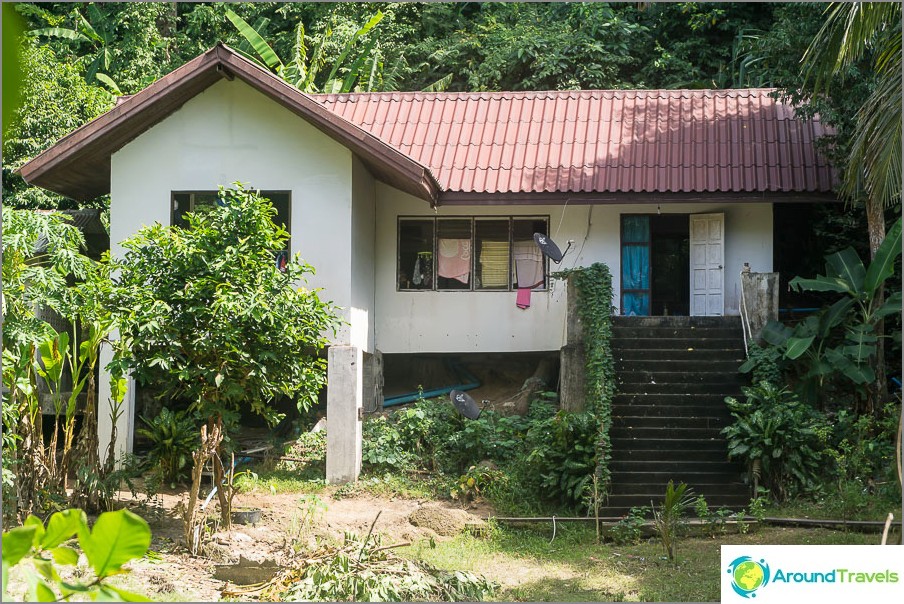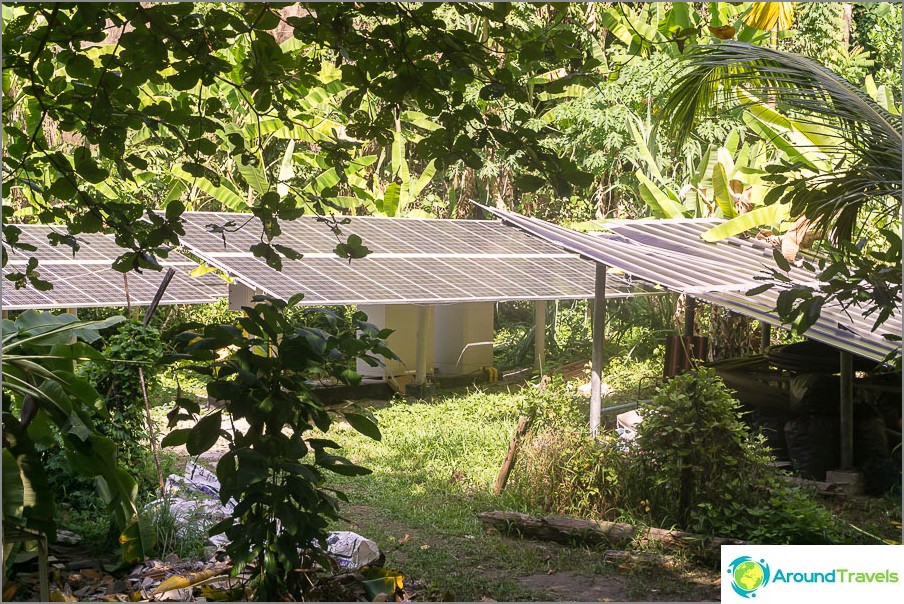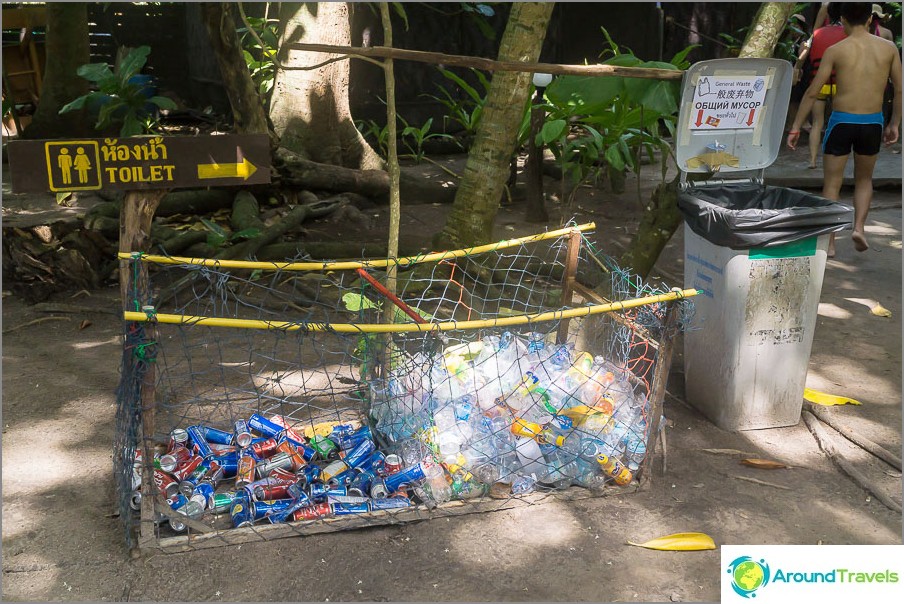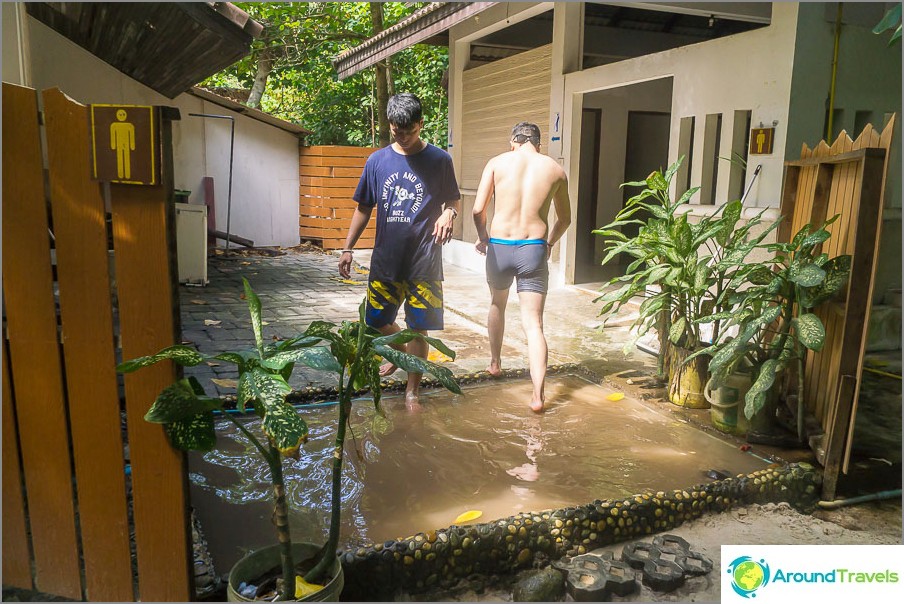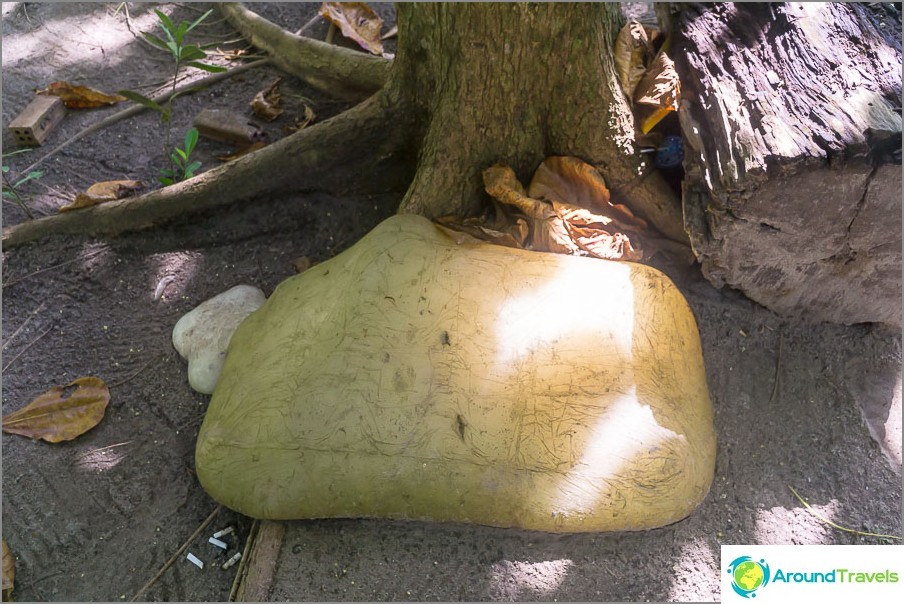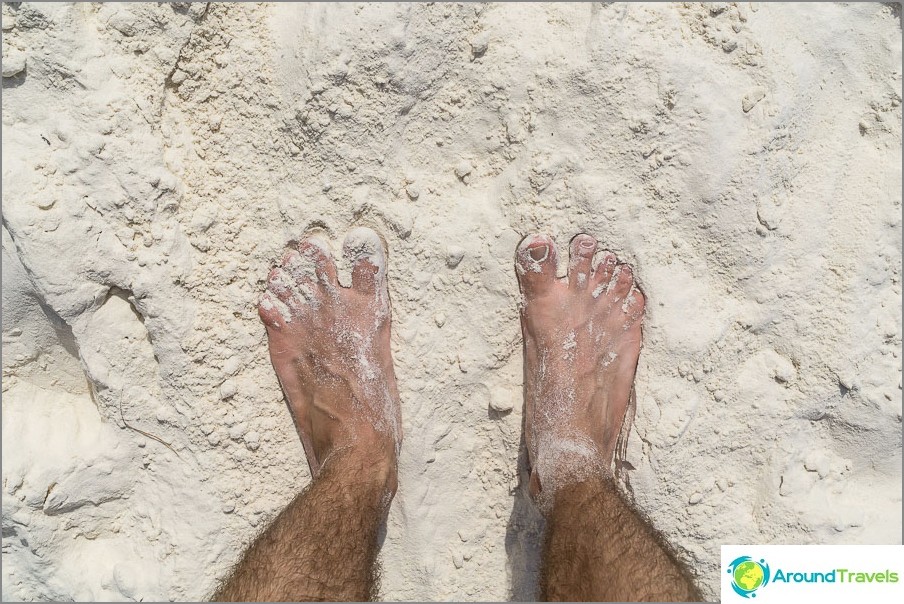 Information to visit
First of all, you need to know what to go to Khao Lakjust for the sake of Similan is not necessary! It will be easier and cheaper to buy an excursion directly in Phuket. Perhaps this is strange, but excursions in Khao Lake itself cost as much as in Phuket. Here is such a logistics. From Phuket you will be brought by minibus, on the road for about 2 hours.
Constantly asked to advise a proven local agency, which I used myself. I advise: Alpha Travel. Conveniently, you can write to them through the messenger, and make an order directly on the site.
+66622100091 (Whatsapp, Viber, Line, Telegram)
View tour prices>
The mask with a tube and flippers are given free of charge (forprofessional snorkeler mask would be better for their own). You can also hire a waterproof soap box (1200 baht), swimming goggles (280 baht), an individual nozzle in your mouth for a tube (100 baht). The price list will depend on the firm through whom you will go.
From the hotel took at 7:30. Sailed from the pier at 9:30. At 15 hours ago. On the first beach they gave 45 minutes to swim, for each of two snorkels for 30 minutes, for lunch on the last island 1 hour 40 minutes. That is, pretty much everything is fast and at a gallop, but most people are satisfied with such a program.
It's better not to sit on the speedboat's nose, it jumps verystrong, even if the waves are small. The speed is great, it swims 65 km in 1 hour 10 minutes. It makes sense to sit in the middle and end of the bots speed and drink a pill for motion sickness, even if you usually don't get sick.
Islands 9 pieces, but only show 4 pieces,as 1-2-3 for turtles only, 5-6 island either under water, or something else wrong with them. Show: the beach on the island 4, snorkeling near the island 7, the beach on the island 8 and again snorkeling near the island 9. Due to weather conditions, the place of the snorkel can change.
Just fed 3 times. First, breakfast on the pier on land before sailing: coffee, tea, cereal, sweet rice, toast. Lunch on the island, almost a buffet: tom yam, rice, pasta, fried chicken and fish, spicy tomato sauce, pineapple and watermelon. Snack on the pier after the tour: coffee, tea, water, papaya salad, mango rice, ice cream and so on. During sailing on the boat constantly distributed water and soda.
The national park is only open for six months from October 15 to April 15, but some say they carry it until May 15.
On the map
Below you can figure out where areSimilan Islands on the map. The distance is about 65 km from the mainland, opposite the resort of Khao Lak. Here are the coordinates of one of the most popular piers: 8.568336, 98.224186. Usually from Phuket they take tourists to Khao Lak on minibuses and they are already transplanted there by boat, but I read that there are boat excursions directly from Phuket (it takes 3 hours to sail).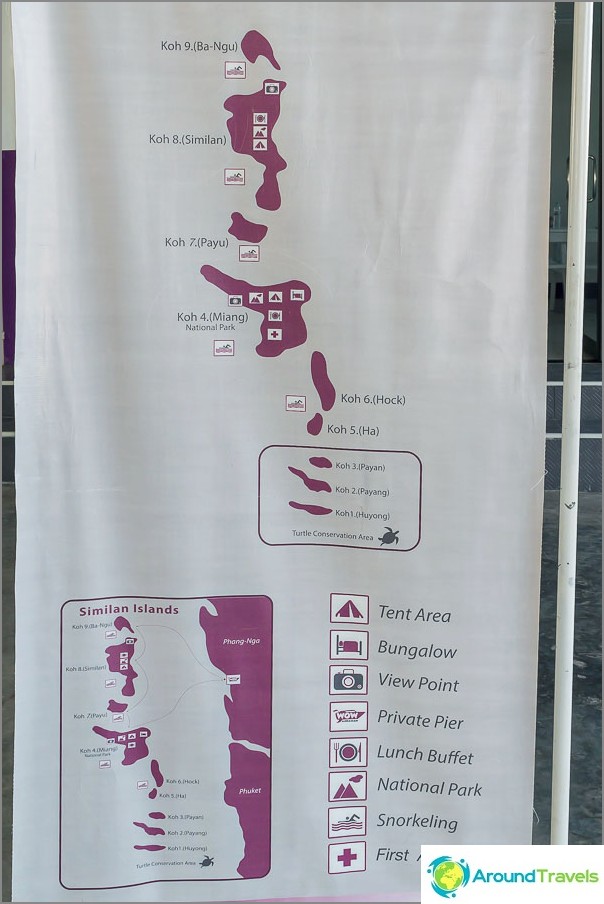 National Park Similan Archipelago
National Park Similan Archipelago
The Similan Archipelago National Park in the province of Phang Nga (Mu Ko Similan National Park) is one of the best diving sites in the world. Read more about Similan.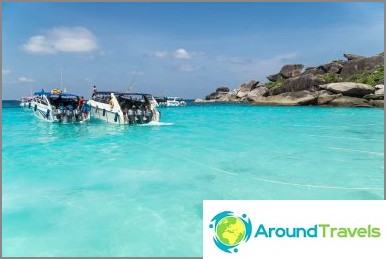 The Similan Archipelago National Park in the province of Phang Nga (Mu Ko Similan National Park) is one of the best diving sites in the world. Read more about Similan.
P.S. It may seem that I did not really like the trip, but this is not so, I regret nothing. What to do if there are so many who want to see a piece of paradise
Only except to visit lesser-known islands, such as the island Tachai. Although, I think, he is already known to many, too.
Life hacking 1 - how to buy a good insurance

Choosing insurance is now unrealistically difficult, so to help all travelers, I compile a rating. To do this, I constantly monitor forums, study insurance contracts and use insurance by myself.

Life hacking 2 - how to find a hotel 20% cheaper

First, choose a hotel on Booking. They have a good offer base, but the prices are NOT the best! The same hotel can often be found 20% cheaper in other systems through the RoomGuru service.

Discount hotels