Sometime in December on the way home after walking to waterfall huay kaew, we got either to the exhibition, or to the fairarts and crafts in Thin Park at the intersection of Nimmanheamin Street and Huay Kaew Rd. (If you want to find accommodation somewhere near this place, we have Chiang Mai's 22 guesthouses overview, or you can search and book a hotel in the service RoomGuru)
No idea how this action was called, on onefrom blogs wrote that Art & Design Promenade. So be it. In 2010, everything happened from December 5 to December 11, and it seems to repeat from year to year. They love exhibitions in Thailand and arrange all kinds of holidays, just to be able to hang out.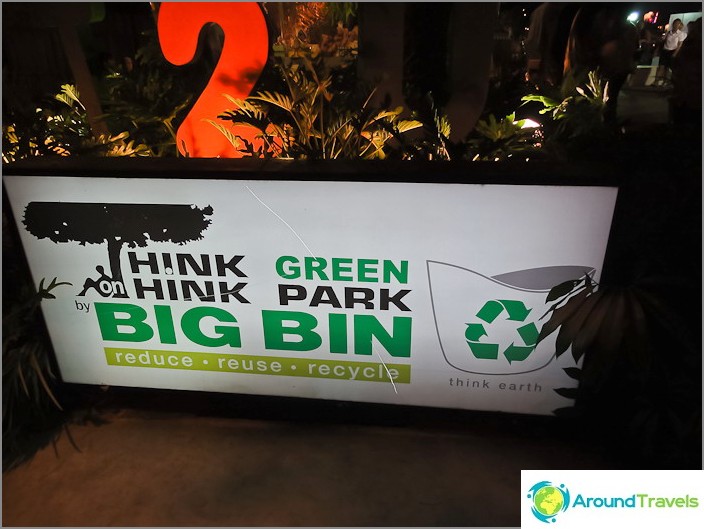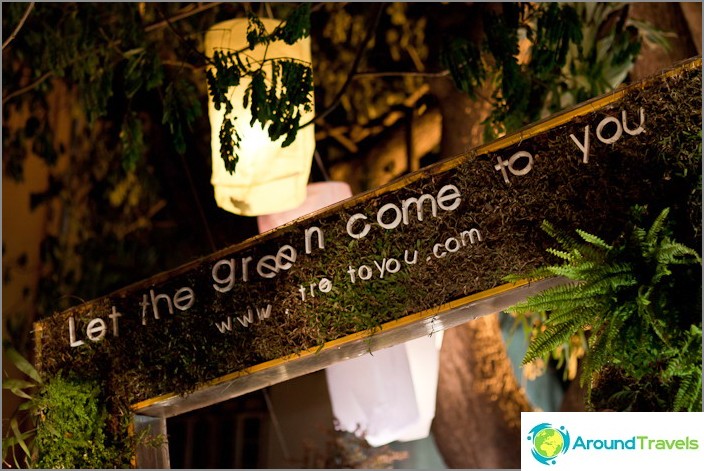 Folk crafts seemed to us not in Thaiexpensive, and art is peculiar. So if there is a desire to buy all sorts of different things, useful and not very, then you can go there, and at the same time join the local culture.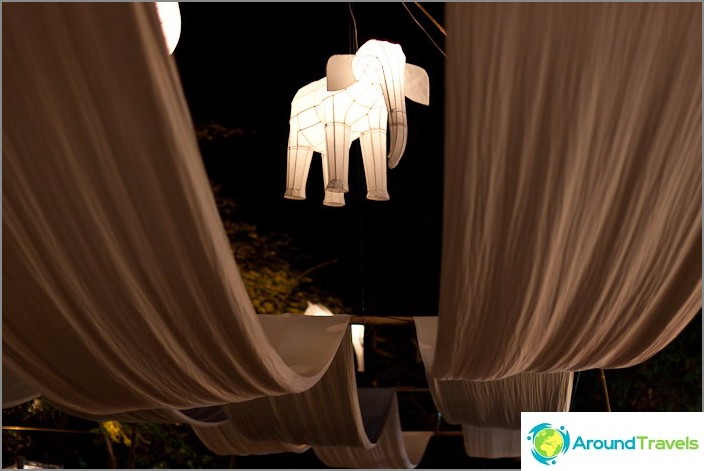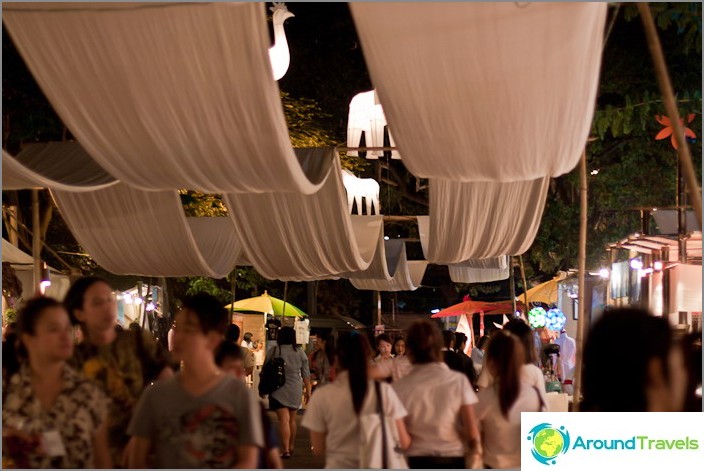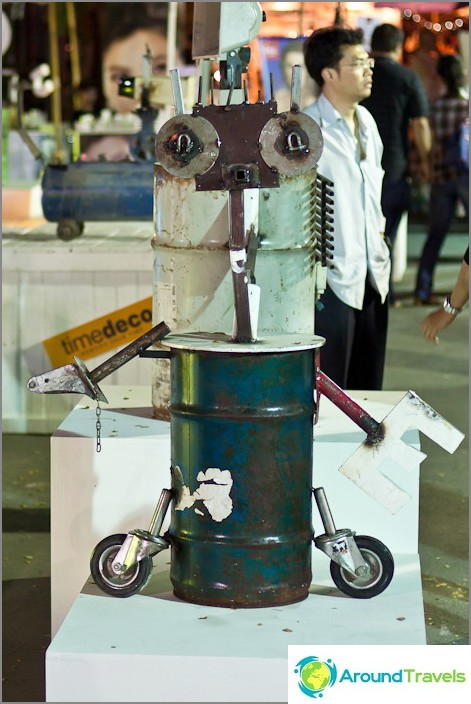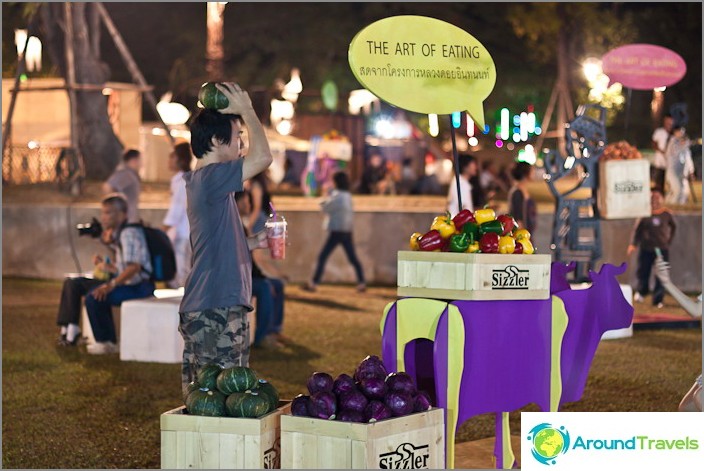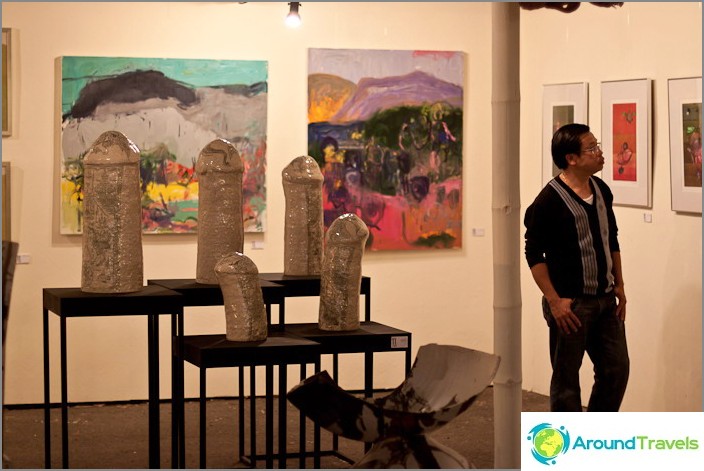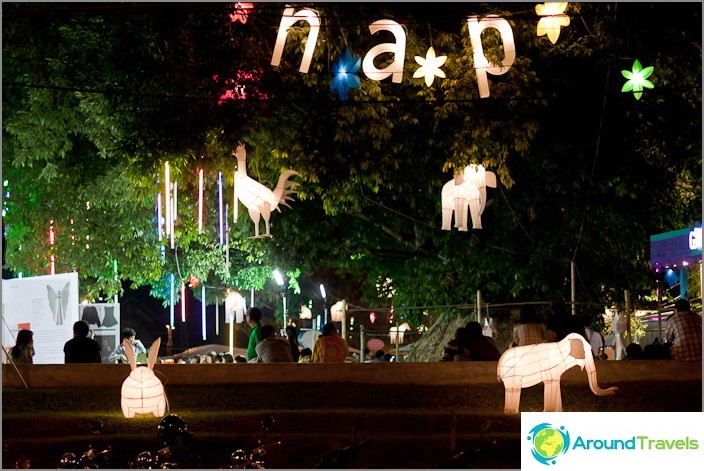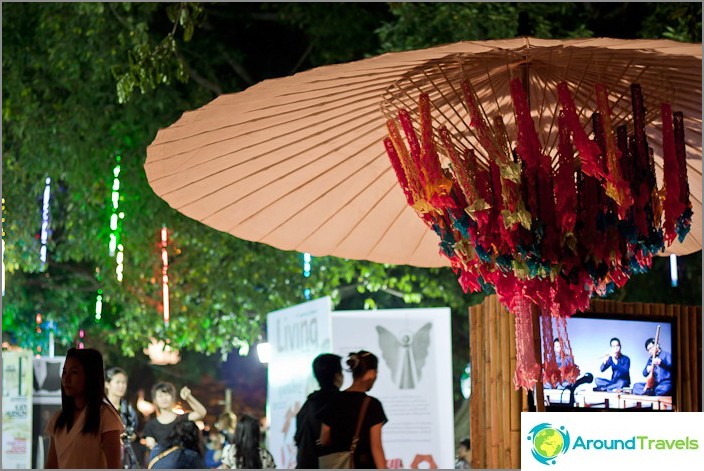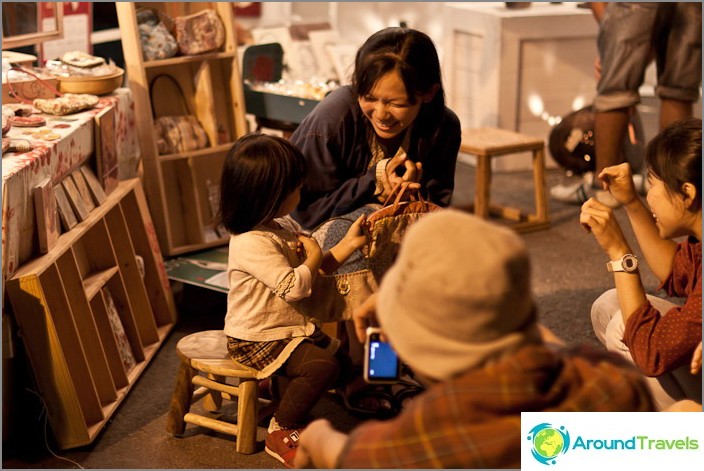 Noticed such a feature, do not feed bread, let the Thais take pictures. At the fair, there were special stands for photos, for example, in the form of magazine covers, or in the form of furniture ...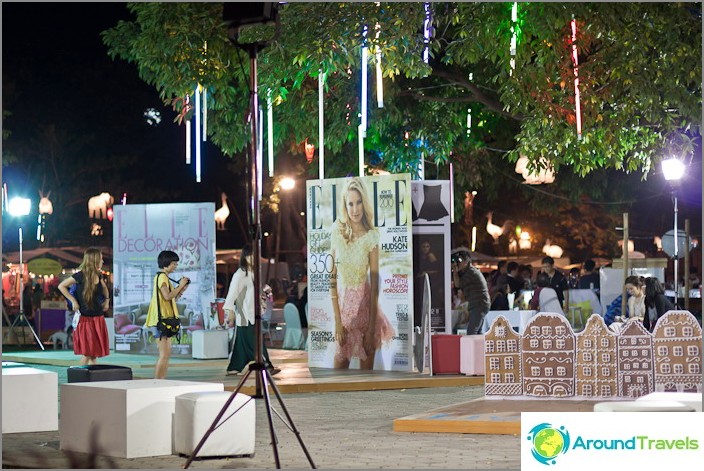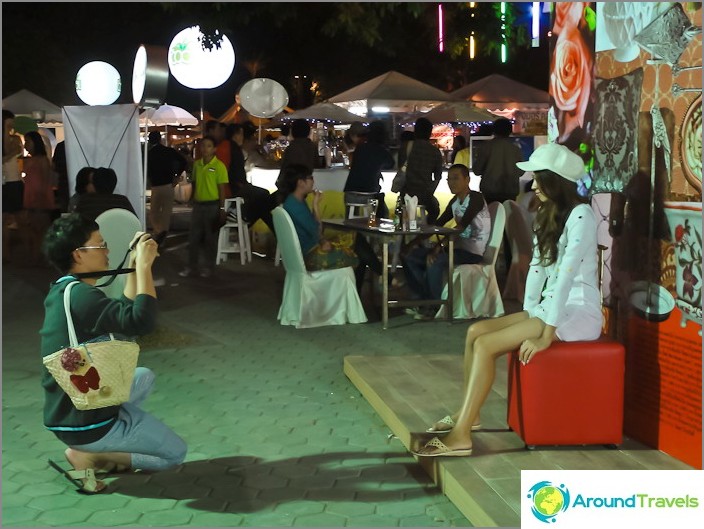 One of the chips was a huge blackboard where you can write with chalk, and we immediately leave our creation, to the best of our imagination.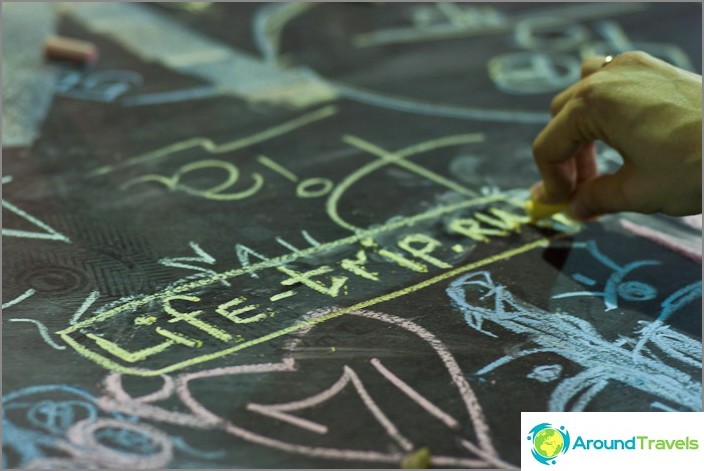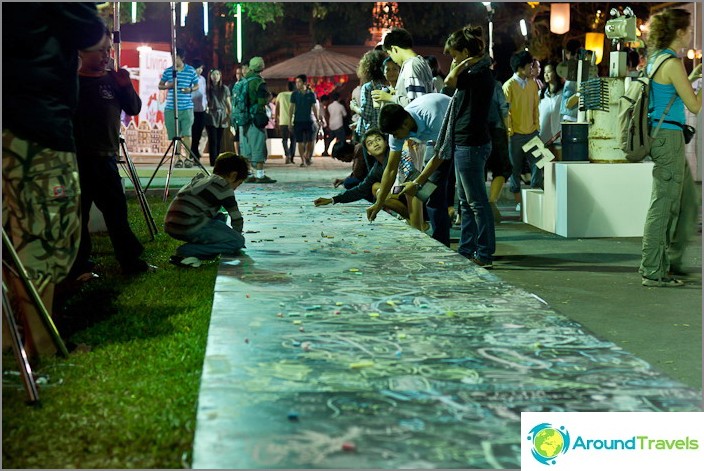 Life hacking 1 - how to buy a good insurance

Choosing insurance is now unrealistically difficult, so to help all travelers, I compile a rating. To do this, I constantly monitor forums, study insurance contracts and use insurance by myself.

Life hacking 2 - how to find a hotel 20% cheaper

First, choose a hotel on Booking. They have a good offer base, but the prices are NOT the best! The same hotel can often be found 20% cheaper in other systems through the RoomGuru service.

Discount hotels