I remember before I wrote articles about savings and aboutanti-consumption, and with some people there was controversy on these topics in the comments. Indeed, how can you give up something, if you have not tried to live differently? As one person once told me, they say, you are cunning, justifying the fact that you do not have a monetary opportunity. On the one hand, I do not think that everything should be straightforward in life to try to draw conclusions, but on the other hand, I myself am curious how much I need it personally. It's great to take on life and try on life with higher spending.
In general, our last winter in Thailand, weWe decided to try some things: an expensive hotel, a business class, and lobsters. It turned out this way, we didn't specifically choose these positions, but we have to start somewhere. I report.
The content of the article
Expensive hotel
Upon arrival in Bangkok, we settled in Expensive hotel (for us), where the number cost as much as 2500 baht per day. Before that, we have never lived for such a price in Thailand, usually within 1000 baht or less, on average, 500 baht in general.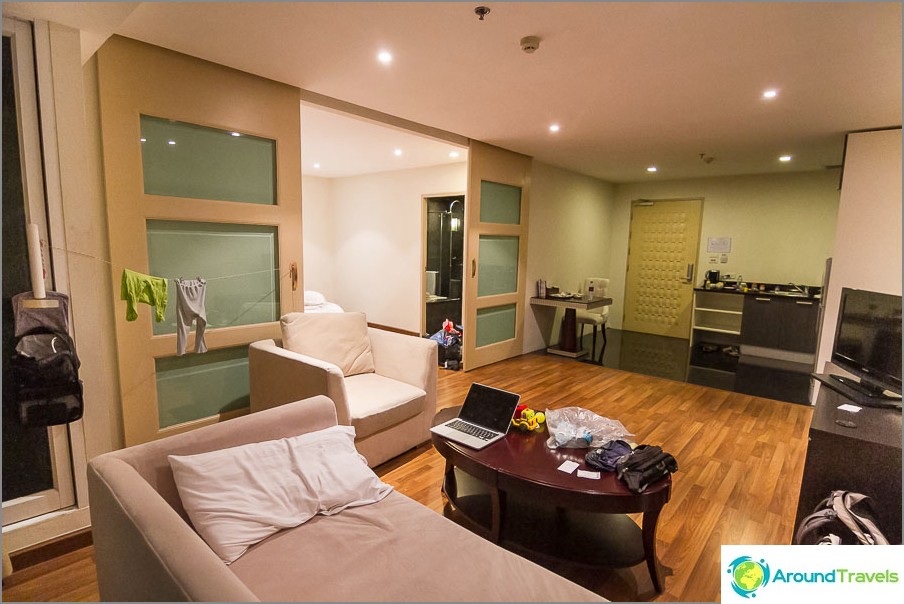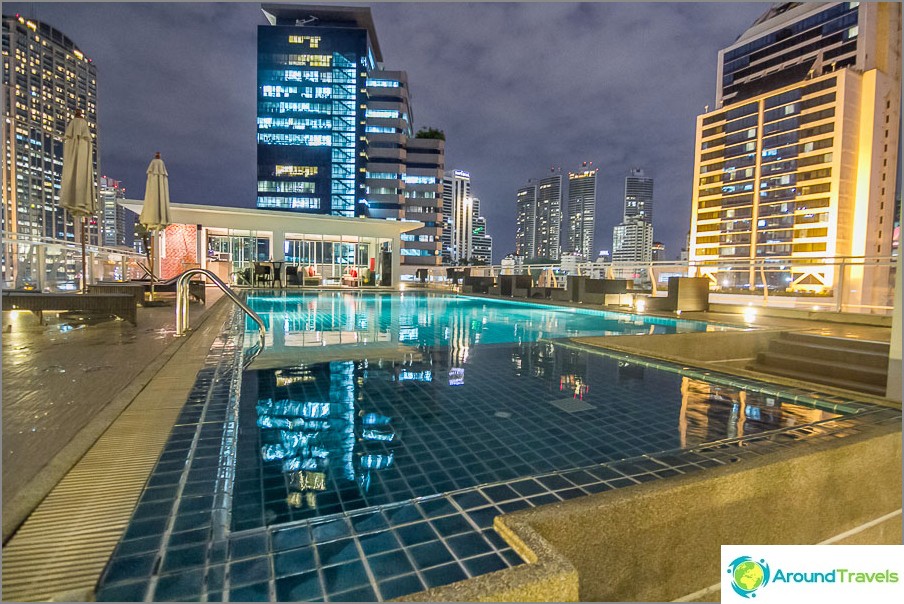 What to say ... Well, it's nice of course: everything is new, there is a lot of space, appliances, kitchen, even your own ladyboy at the reception. And it's cool when the air conditioner in the living room is more pleasant to switch on at night, and not the one above the bed.
And the rooftop pool with views of the city is justimpressive. Well, you can see for yourself in the photo, I want to move to Bangkok right away. In general, if summarized, I liked it. Well, how can simple freelancers not like the comfort?
Business Class
From Bangkok you had to fly to Samui (5 ways to get there), and we bought air tickets a day before the flight,all could not decide whether to go there or not. Unfortunately, in the usual class of tickets from Bangkok Airways were already very expensive and almost did not differ from the business, so I decided when, if not now, even see what it is, because the business class for a long flight for us for a long time shines, the price is appropriate. (In general, I advise you to buy tickets in advance through Aviasales.ru and Skyscanner.ru, we usually use them.)
At the airport, when we came to the Blue rackRibbon (for business class), we were measured with a look, they say, you guys in the next to ordinary mortals. Heh, we obviously do not look like typical business passengers, the clothes are different, hairstyles, and facial expressions.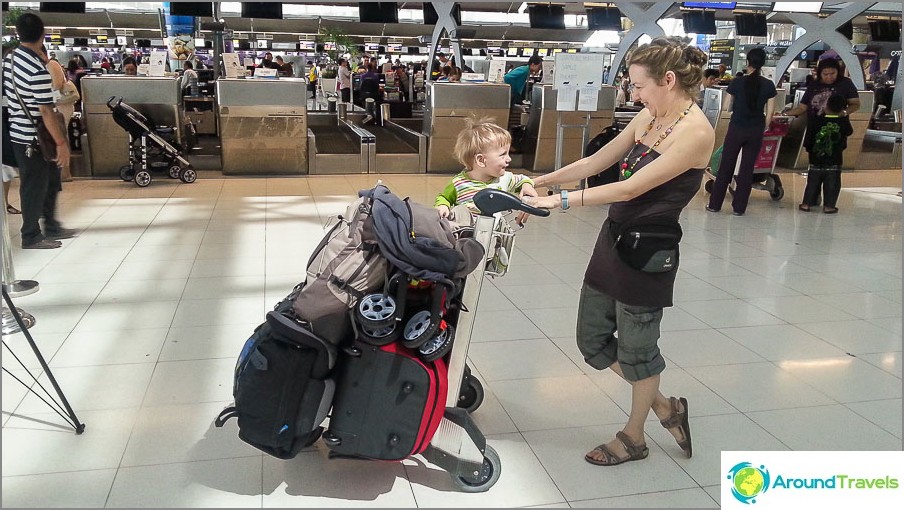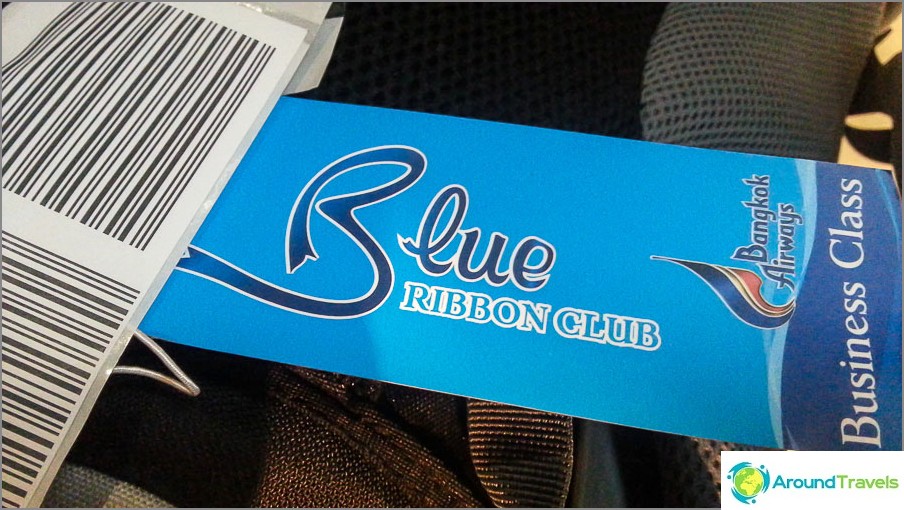 We passed the registration and after we relied hallspecial expectations, such as VIP. For some reason, there was no playground in it, as in a normal hall. Sadness, we are with Yegor. But there is peace and quiet, serious elderly men sit gracefully and nobly and drink coffee. Only you can't sit quietly with Egor, they rushed after him all over the hall, he beat all over the area around him. So it didn't happen to feel like a millionaire. Quite a child is not adapted to VIP conditions, it is growing rogue.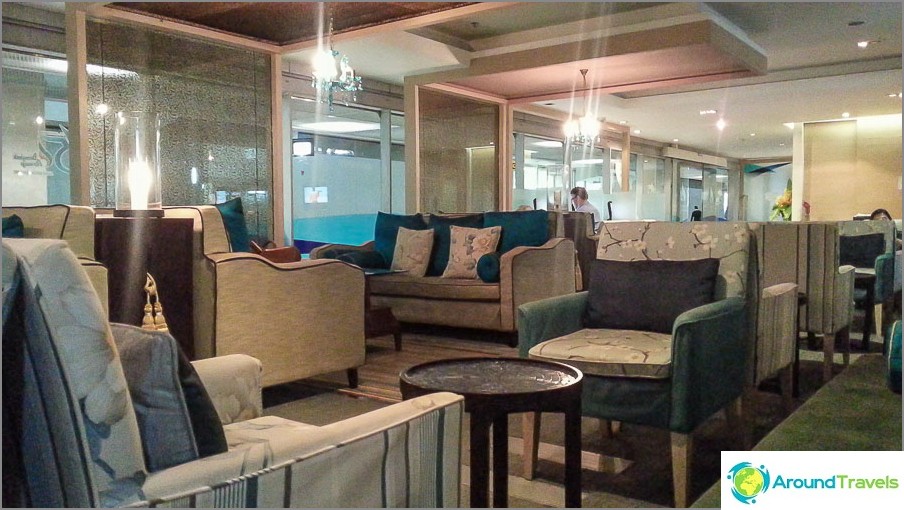 In the waiting room for business class is freecafe. And we took a fool and bought Padtai at the airport before check-in, who knew something. On the other hand, in this cafe, the choice, though wider than in the usual hall of Bangkok Airways, but also so-so: tea bags, and Tom Yam from the homeless package. No, I ordered it, of course (I didn't know what he was), and even ate, still the cost of the tickets must be beaten off. Probably, bat 20 beat off, somewhere so much it costs in 7/11. I regret that the toilet roll did not take outtoilet, still would be twenty. In general, I feel it's time to go to Turkey in the All-Inclusive, to pump skills, you see it would adapt and even something squeezed.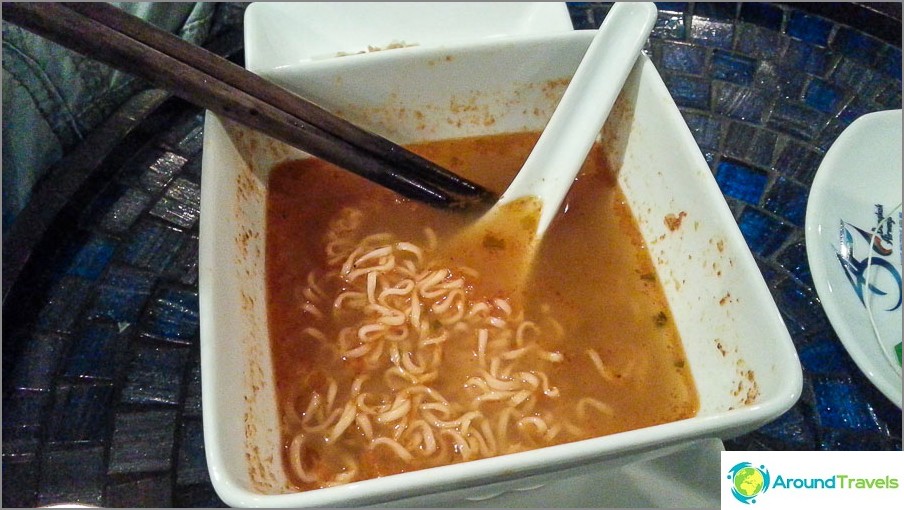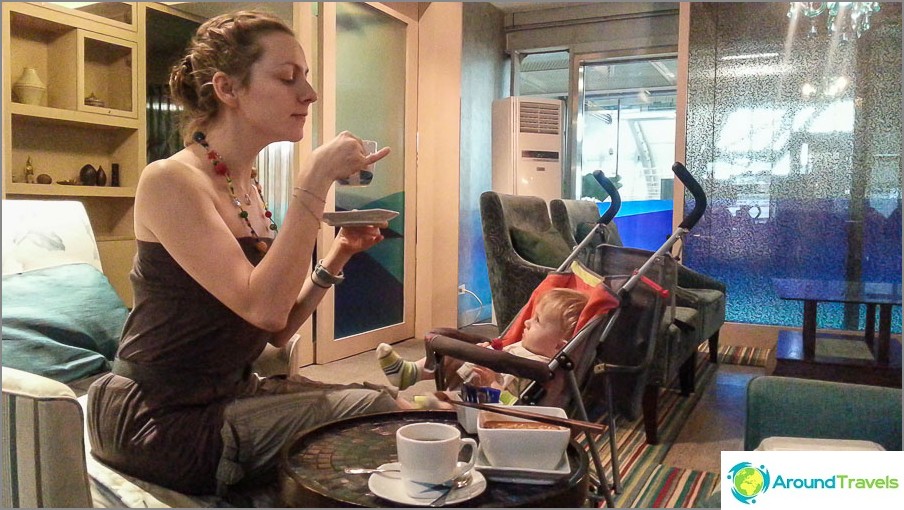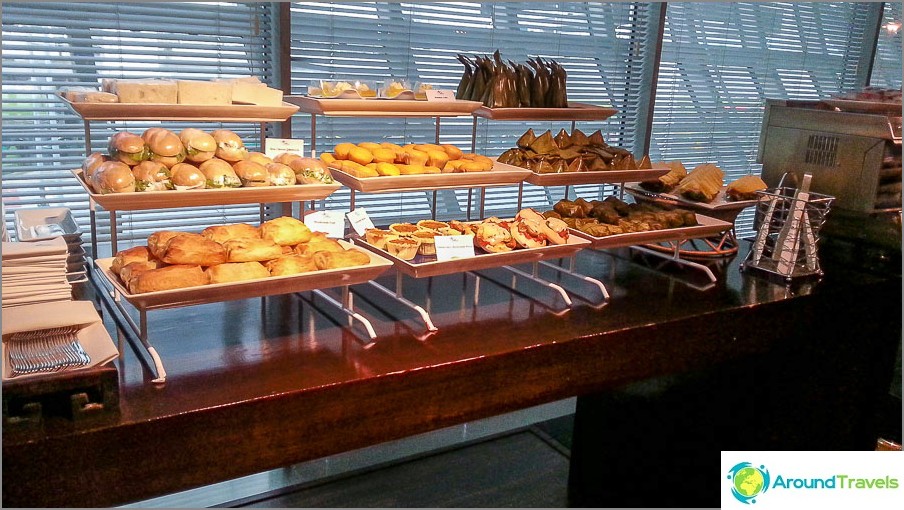 The toilet there is also not simple, so I decided not to tempt fate and to suffer before the plane. I only limited myself to washing my hands, suddenly I would have broken all this electronics or would have hit it with a current. Wild I, what really.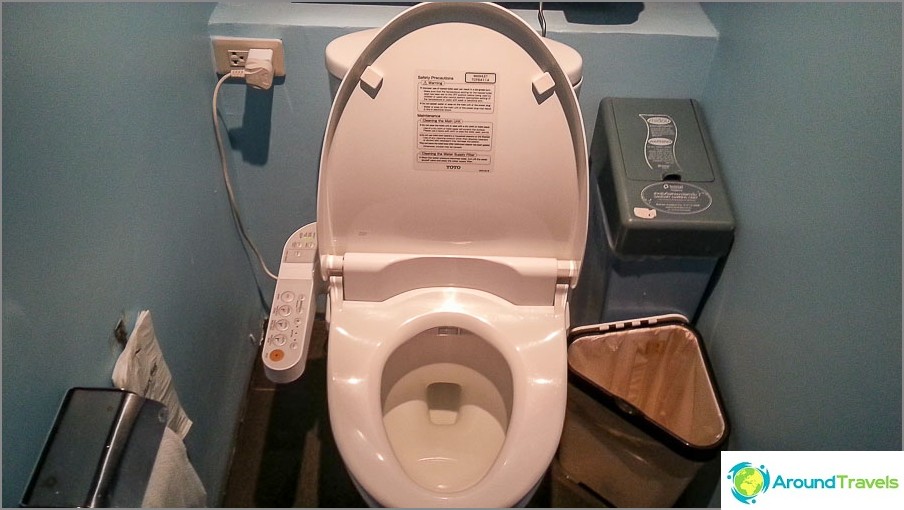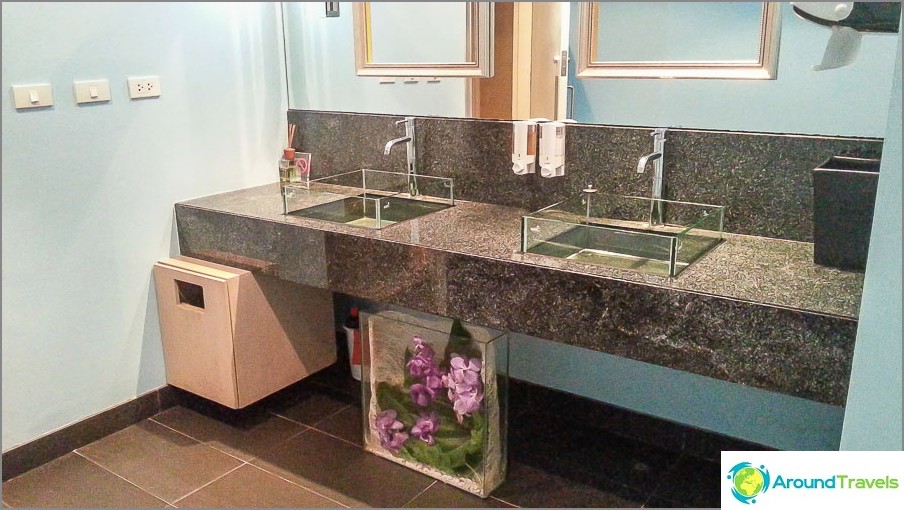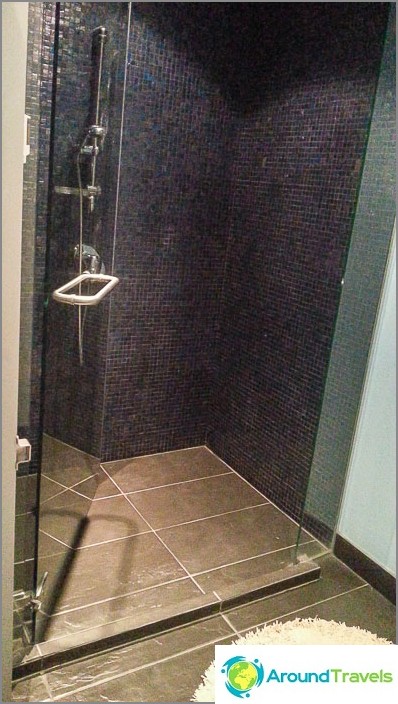 On the plane itself, we were all disappointed -there were no wide seats, which I always saw in films, but just a fenced-off piece of the salon, where there was no one but us. Some kind of wrong business class, in my dreams it was completely different. But the attitude of the flight attendants is a song, they blew dust right off of us, it became uncomfortable: you want water, you want to eat, and what else can you do. It is strange that the massage was not offered. Well, and landing / disembarking from the plane ahead of the rest, we are the first and all only after we leave. Such important people are straight bloggers, yeah. Plus, we were taken to Samui on a separate private typewriter from the plane to the airport.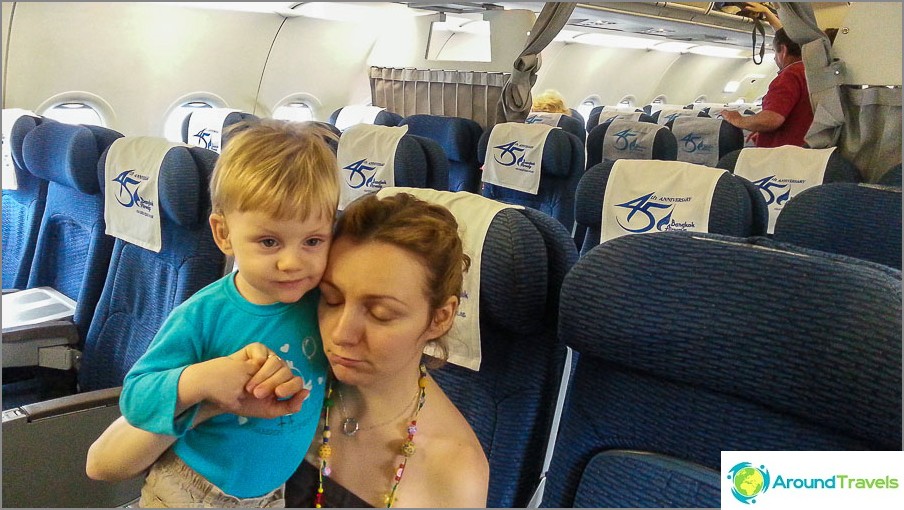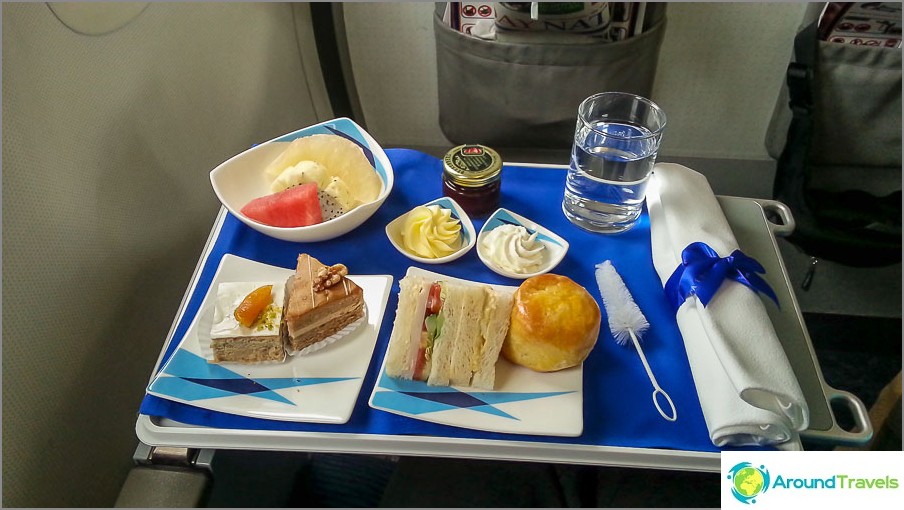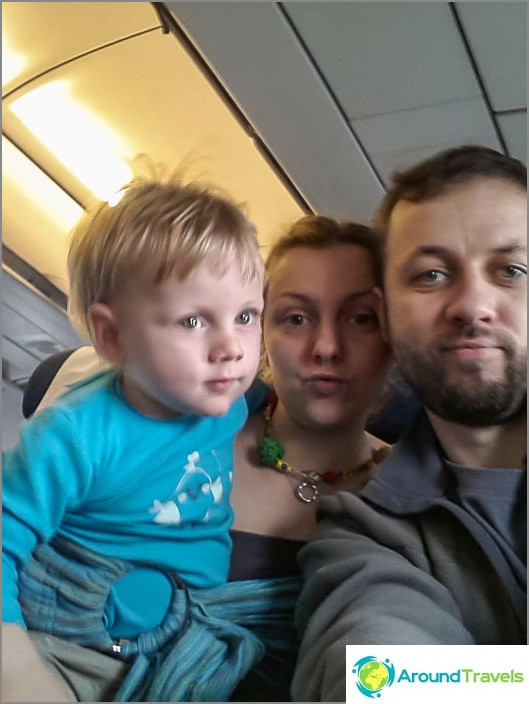 Lobster
Well, the last thing to try islobster Here, more Daria insisted, as I quite parallel. Therefore, before leaving Bangkok, we went to a Kung Seafood restaurant or something like that. We looked at him for a long time, as long as 3 months while we lived there, but still couldn't decide, this month you can go instead of lobsters to Thai eateries.
We ordered a couple of lobsters (2500 baht / kg), rice, and some other dishes. And something did not put us at all. No, they taste normal, but why such a stir around them is not clear to me. I still understand durians there or mango is really unusual, but lobster is no better than ordinary shrimp and is just as thin. I picked up the armor, tried to eat it (after all, it was included in the price), but was also not impressed.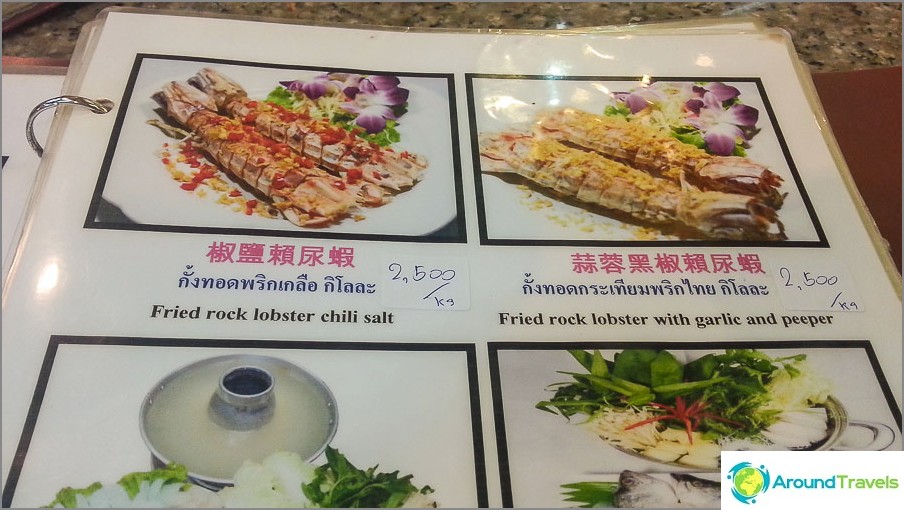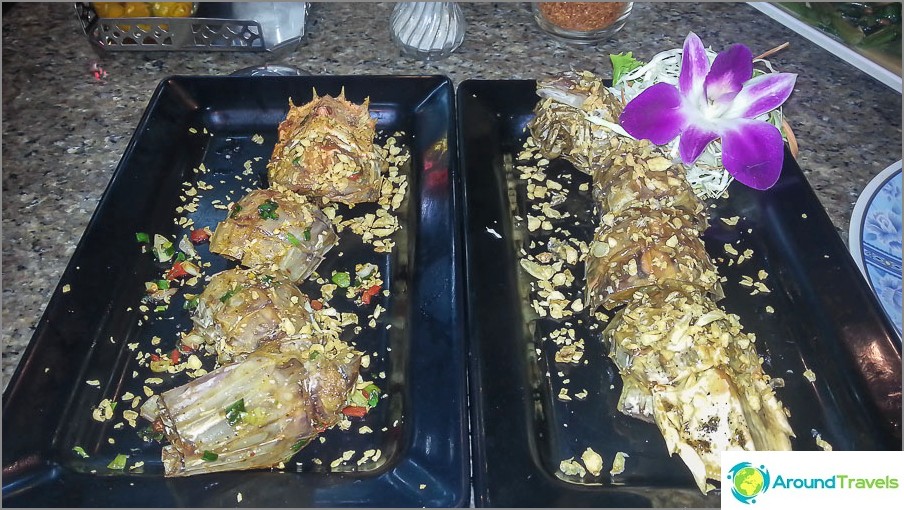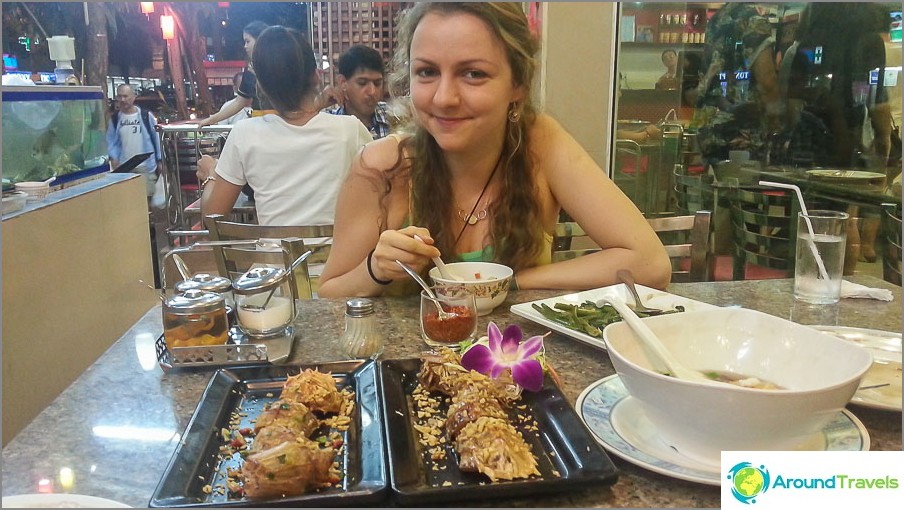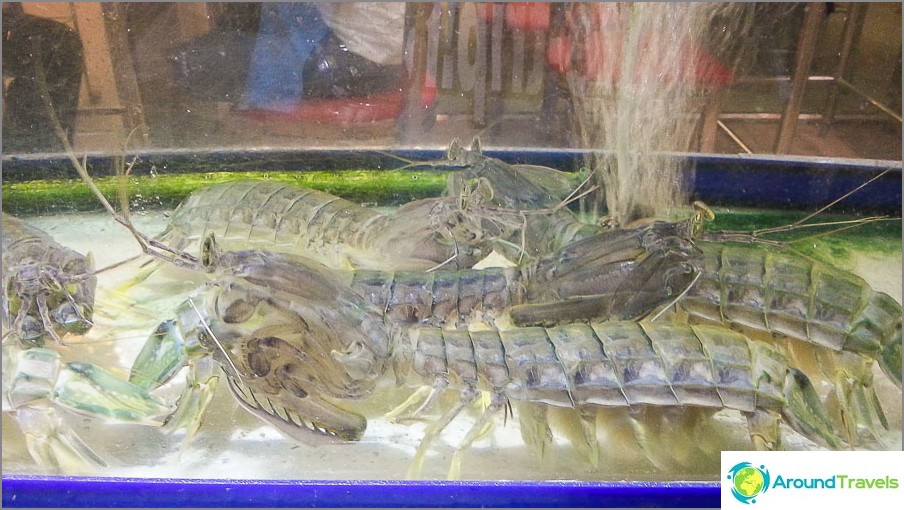 P.S. I hope everyone understood that there was sheer sarcasm and self-irony, so for some reason it was written
And the real conclusions that I made for myself from all this experience, I will write a little later. It would not be me if philosophical thoughts would not have arisen.
Life hacking 1 - how to buy a good insurance

Choosing insurance is now unrealistically difficult, so to help all travelers, I compile a rating. To do this, I constantly monitor forums, study insurance contracts and use insurance by myself.

Life hacking 2 - how to find a hotel 20% cheaper

First, choose a hotel on Booking. They have a good offer base, but the prices are NOT the best! The same hotel can often be found 20% cheaper in other systems through the RoomGuru service.

Discount hotels