In Nizhny Novgorod, I went after inspirationalstories of his friend, who recently visited there. Once I was going there, but then there were no tickets and I went to Veliky Novgorod. This time I decided to try to drive BlaBlaCar (how did i get), and go back by train. Budget and quickly turned out.
In this post I will try to convey myimpressions of the city. Since I was there all day, this is only a superficial glance, and I'm looking at cities rather than from the point of view of historical and cultural heritage, but trying on myself whether I could live there or not. Actually, that's why I pay attention to what could have been overlooked, being a simple tourist. If you go to the Lower, there is still better to spend the night in a hotel (my selection of hotels), much more can be seen.
What did you like
I was brought to the city immediately to the upper part, whereI walked all day. Alexander Kotlov made me a company, thank him for that! We walked along the pedestrian street (Bolshaya Pokrovskaya), inside and along the walls of the Kremlin, descended to Nizhne-Volzhskaya Embankment, then climbed the Chkalovsky stairs, rolled into Bor by the cable car, and then reached the Embankment of Fedorovsky and in the evening crossed the Kanavinsky bridge and We reached the railway station. In a day it was about 15 km, great! Such walks are much more interesting than running in the mornings, with which my relations are not getting better. I have a separate post, what to see in Nizhny Novgorod.
The center of Nizhny Novgorod is quite pleasant. Although is it possible to say the word "center" here if we are talking only about one part of the city (upper), and, one can say, located on the outskirts? I don't know how the residents call it, but I really liked this decentralization. You walk along Bolshaya Pokrovka: shops, cafes, houses renovated, straight Moscow Arbat, but you got on the car and after 10-20 minutes you were already in a sleeping area, comfortable.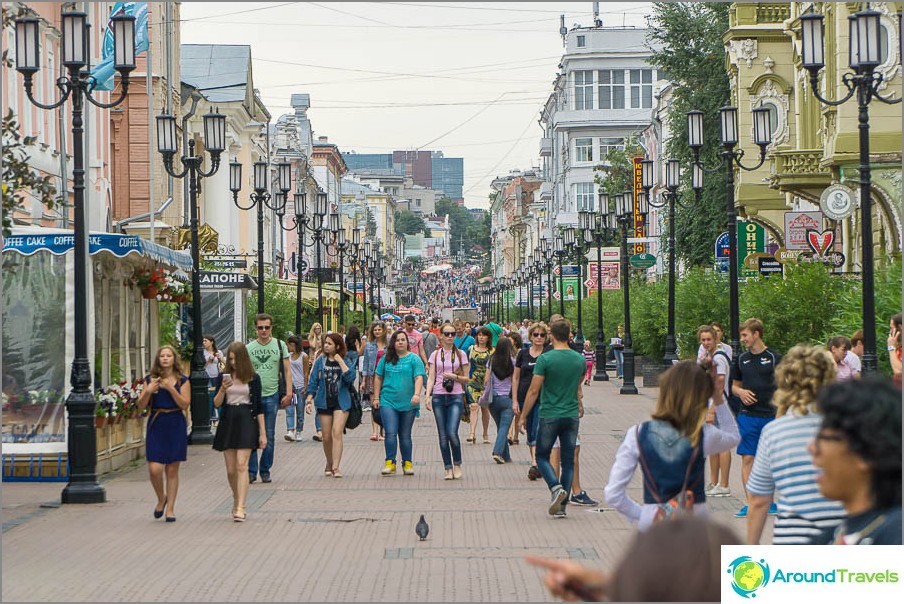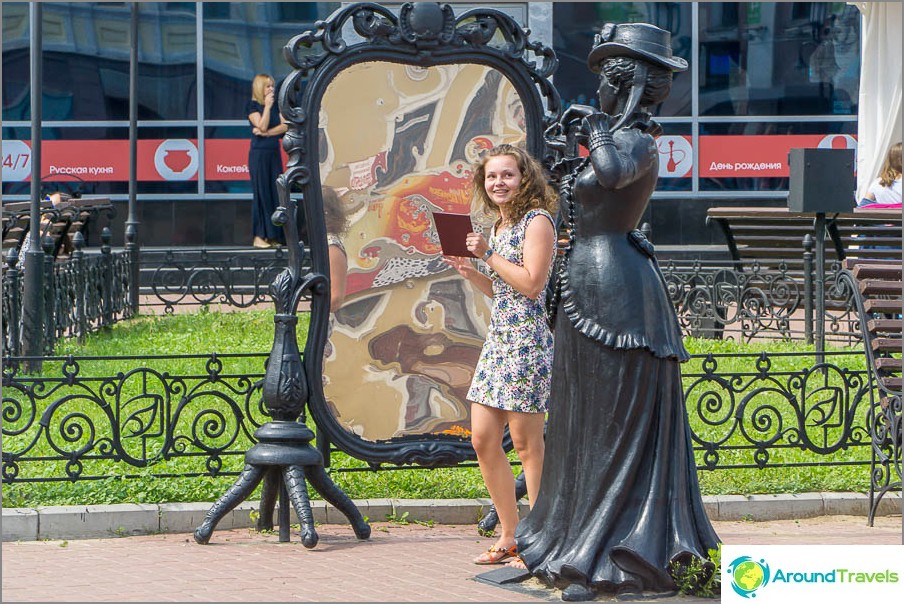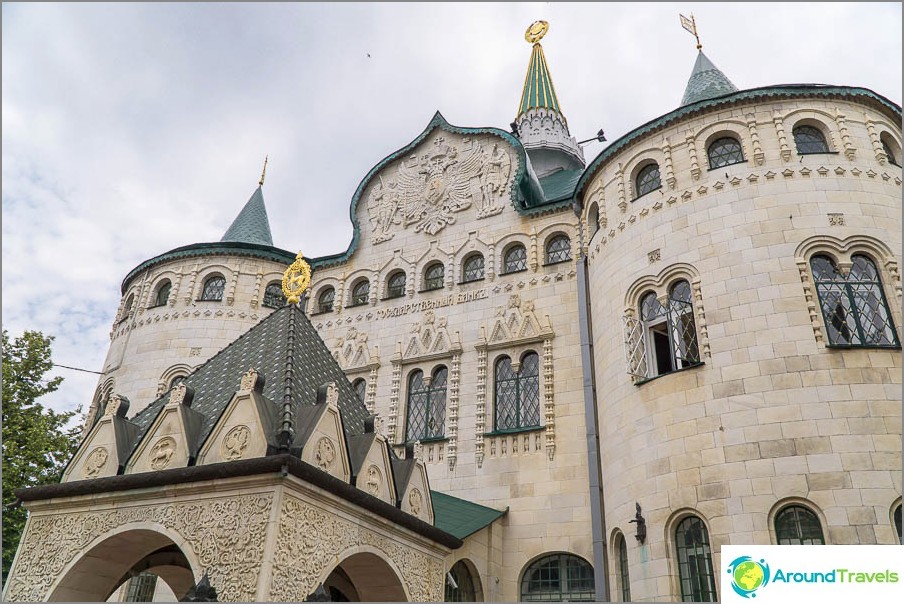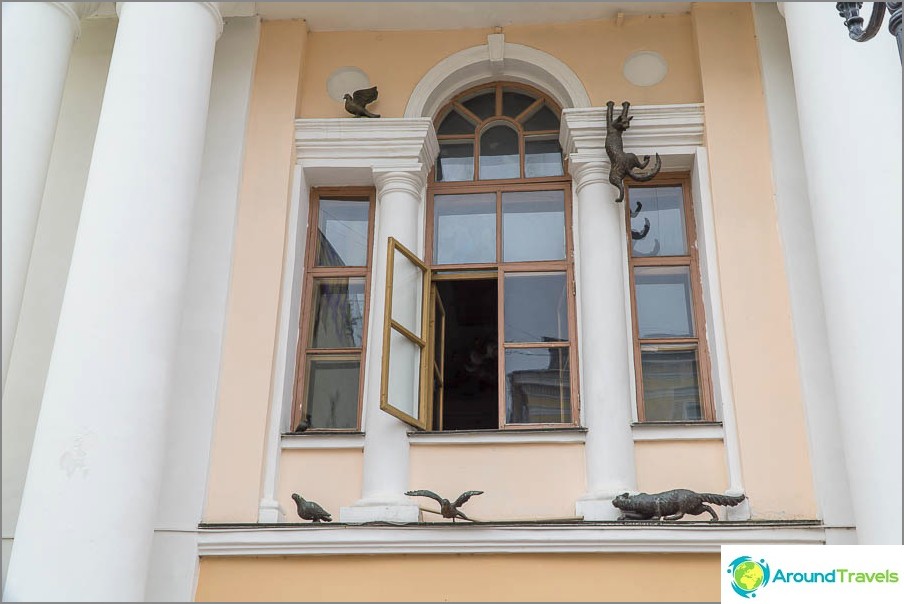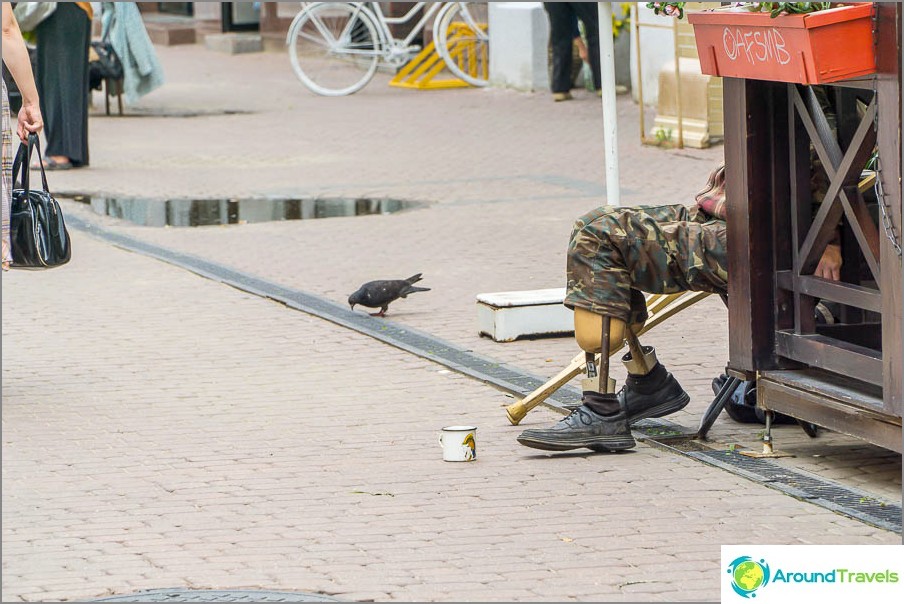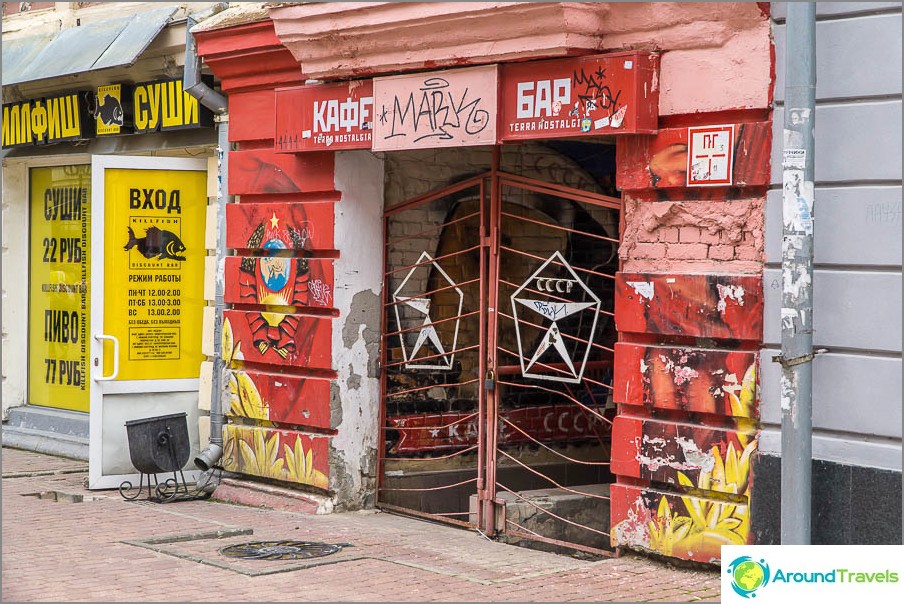 And if you live right next to the Kremlin, you canget a view from the window on the arrow, where the Oka and Volga merge, or just to the Volga. And you know what you'll see across the river? Nothing! There is not another part of the city with dense residential buildings, and the forest! And this is great! I have already looked after the house on the Fedorovsky Embankment, just from the top floor all the beauties will be opened. I imagine you are sitting by the window, writing an article, and there is a view ... And the view is eternal, it is very unlikely that it will be spoiled.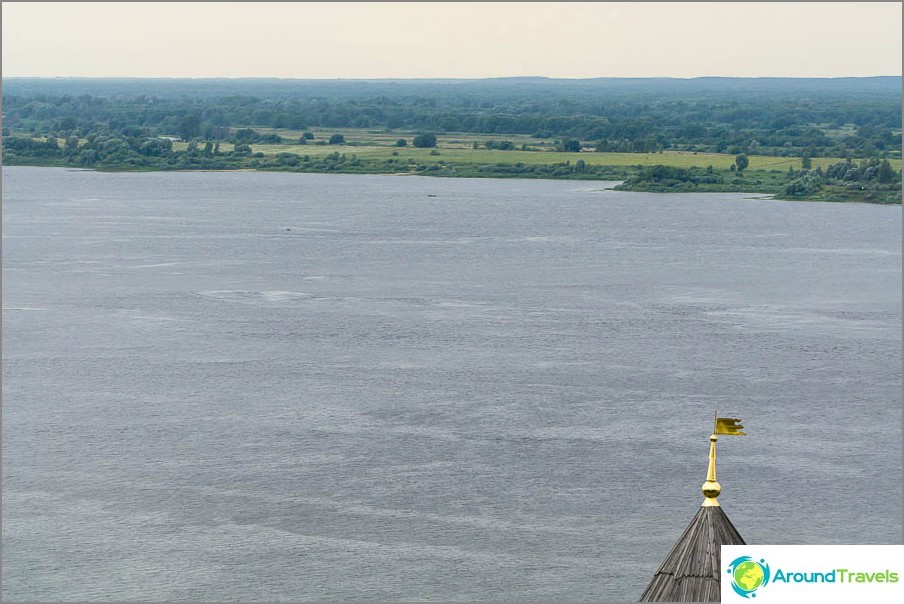 I wrote for a reason that this "center" is on the outskirts. It is this feeling that creates, a certain airiness or something, because of the Volga, which is the border of the city, the gaze rests on nothing. Breathe easily, do not feel at all in the center of a million city. After Moscow, it seems that he came to the suburbs, although it is not. By the way, a second moment emerges here, which I also liked - there is where to go for a walk.
Yes, yes, in Moscow there are parks and other places toofor walks, but I have 10-20 minutes from the house there is no promenade with a beautiful view. However, in all the smaller cities, it is much easier to get somewhere. Although in Moscow I don't remember a place with a non-urban landscape, a city will be visible on all the embankments and observation rooms. And then immediately and the upper embankments, and lower, I do not want to walk, ride a bike. And the most important thing is not to get tired of going to the same places so quickly. And I also had such an idea, it is possible to take great and with him on the cable car to cross to the other side, where there is a lot of space for pokatushek.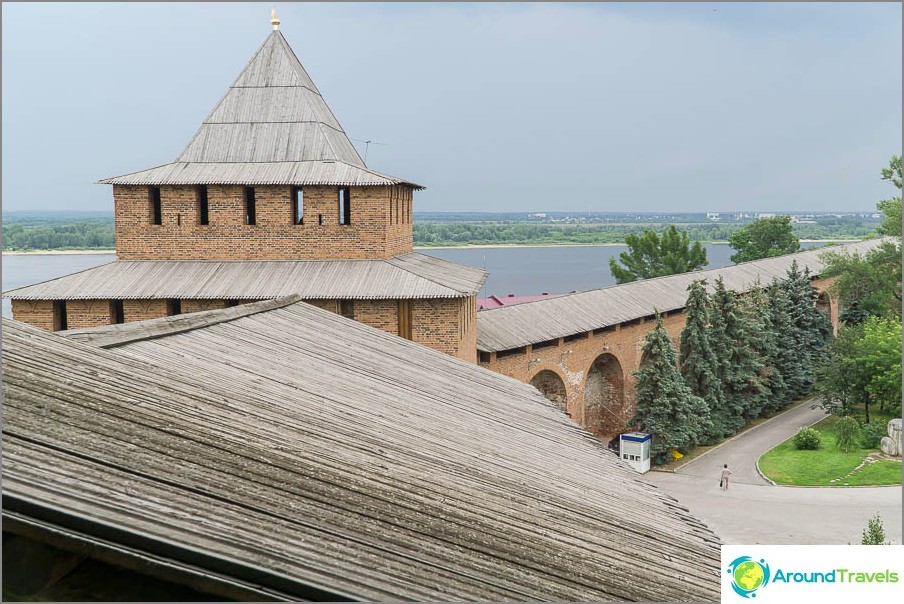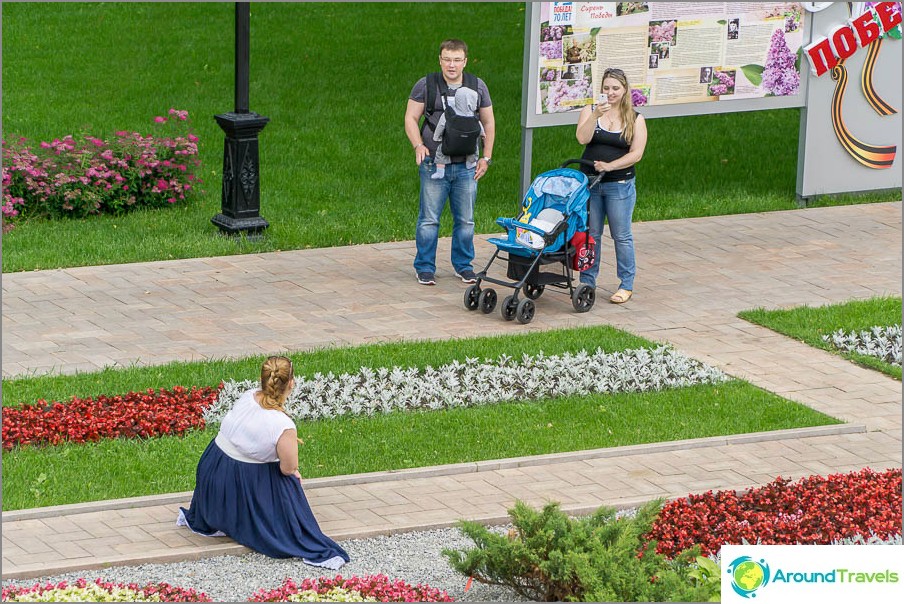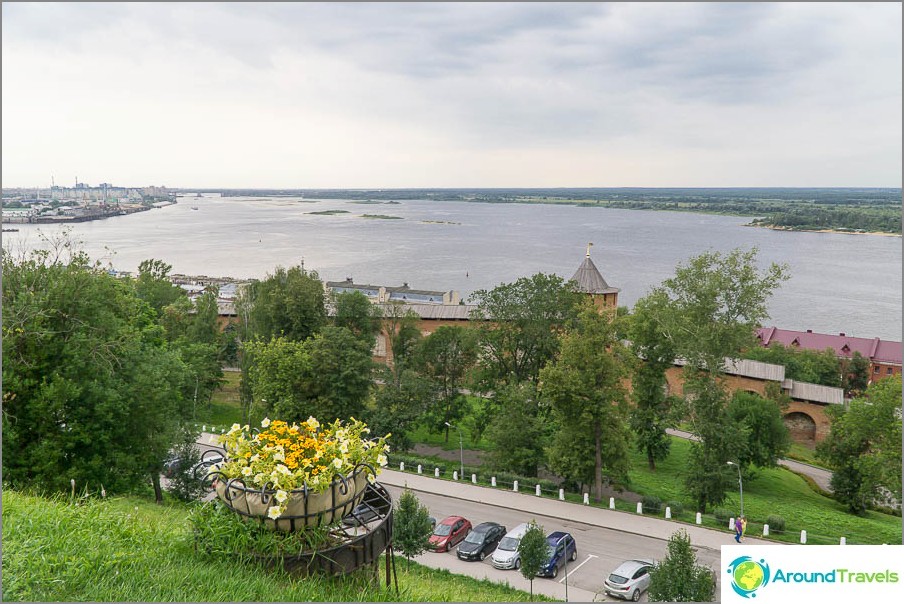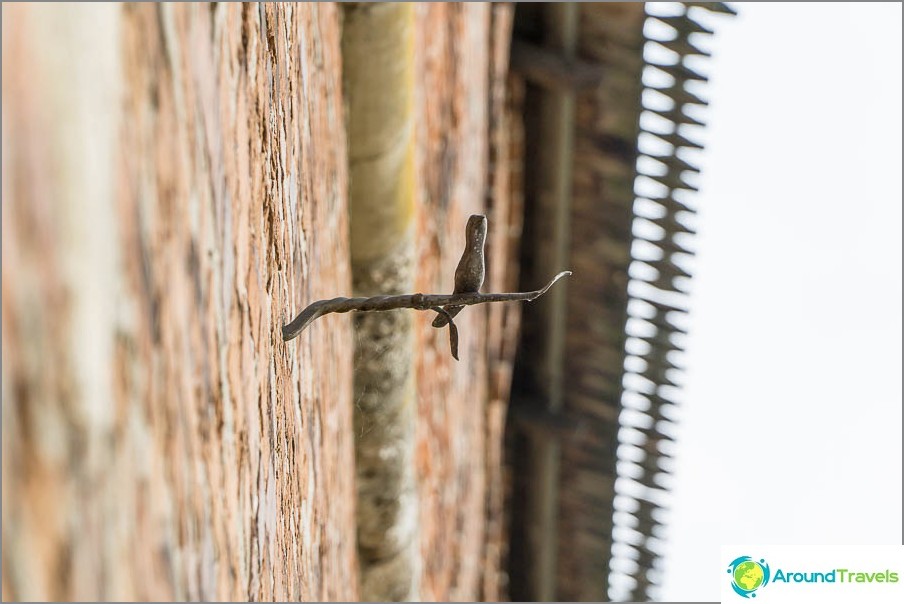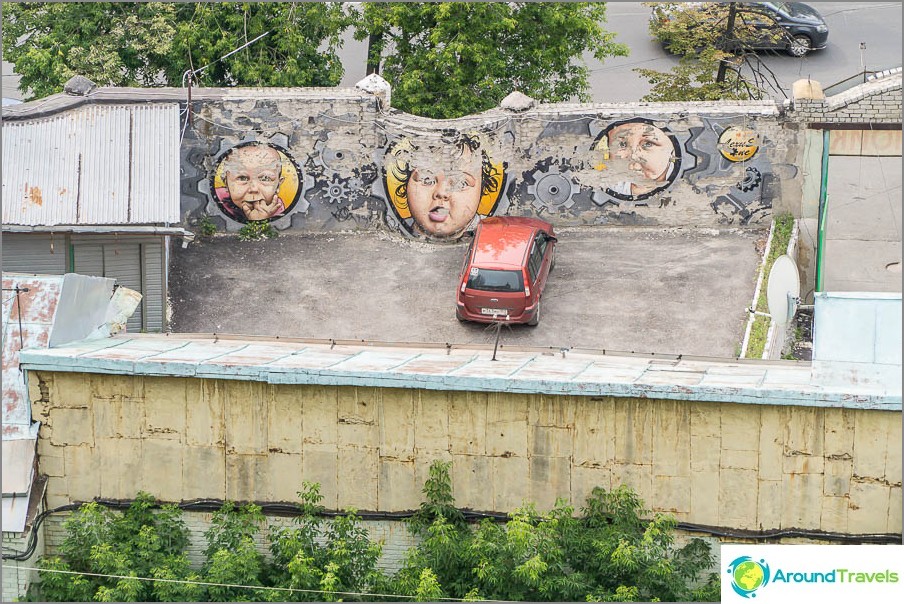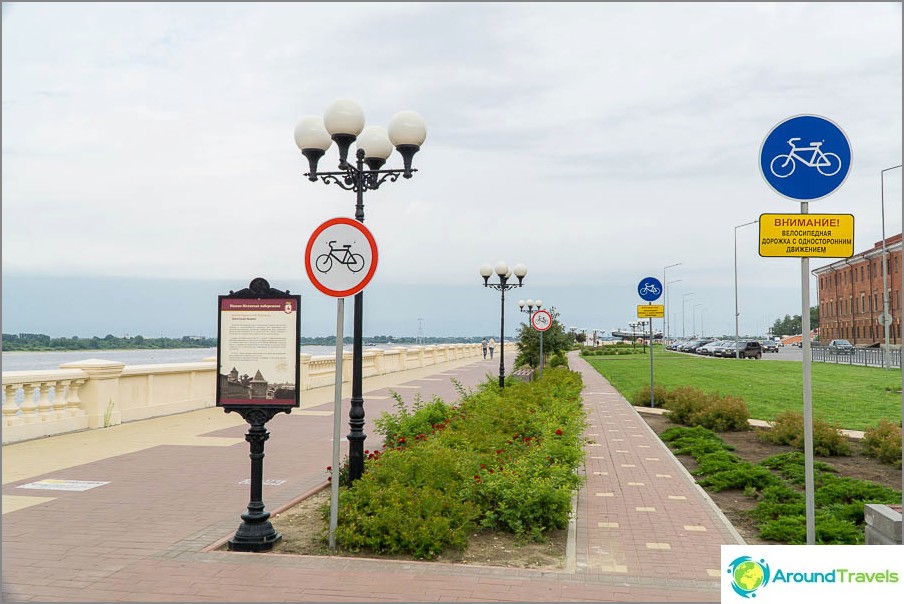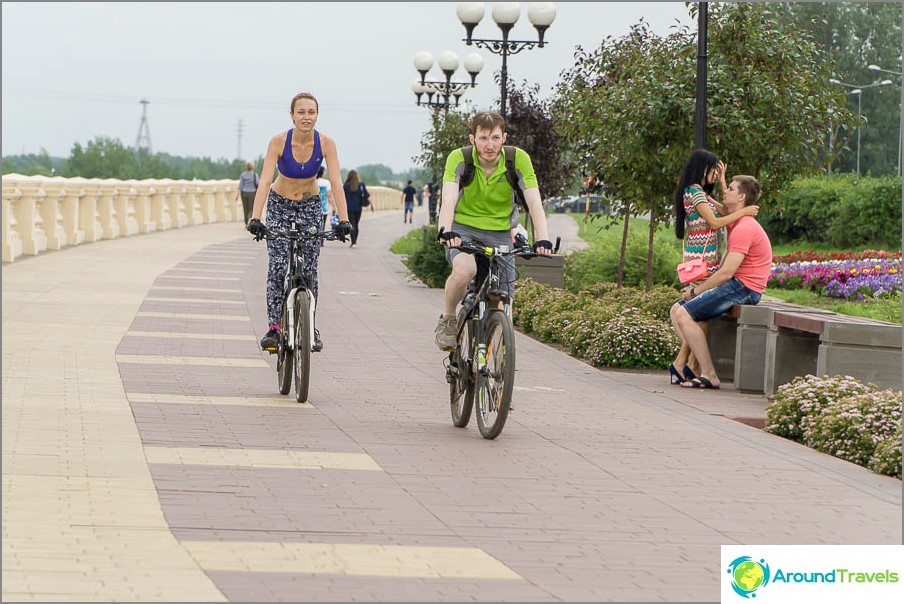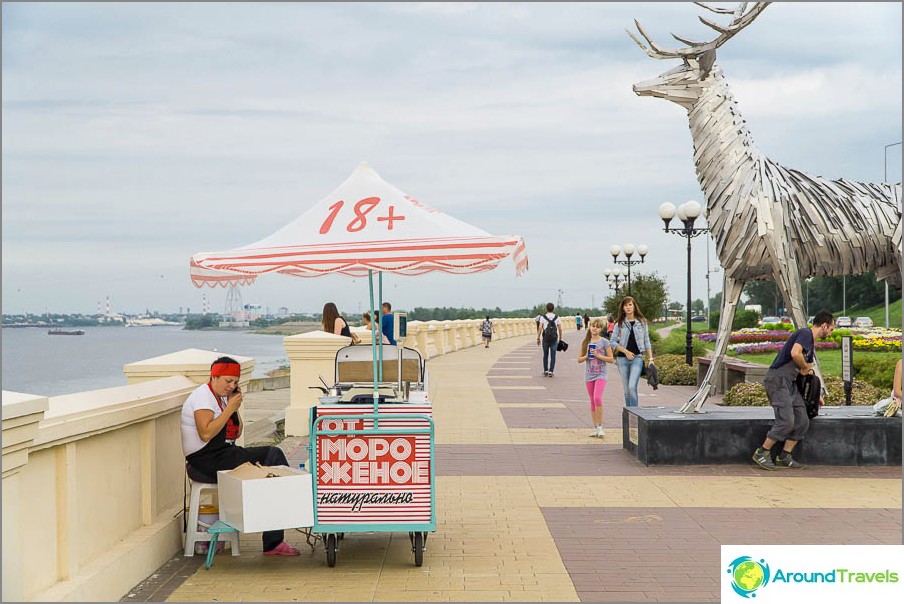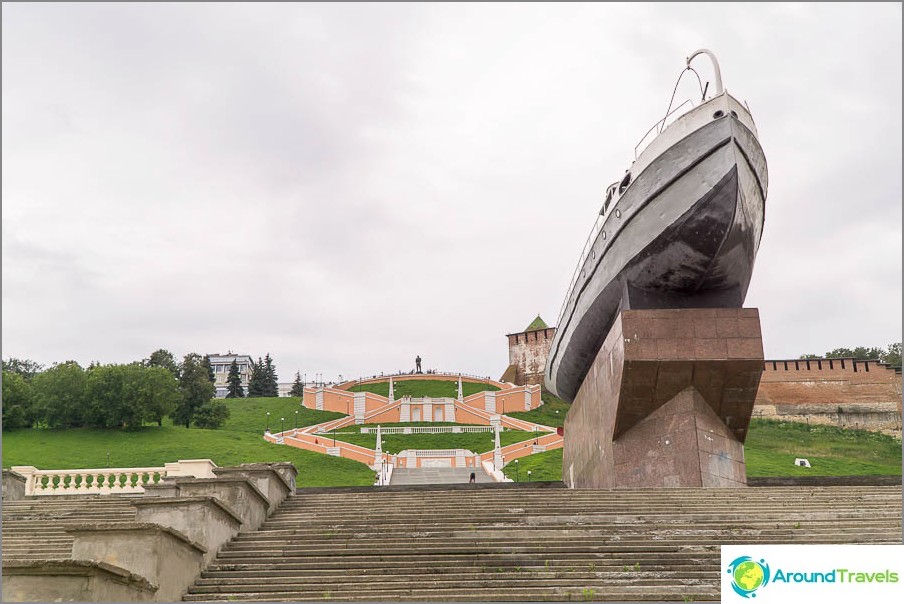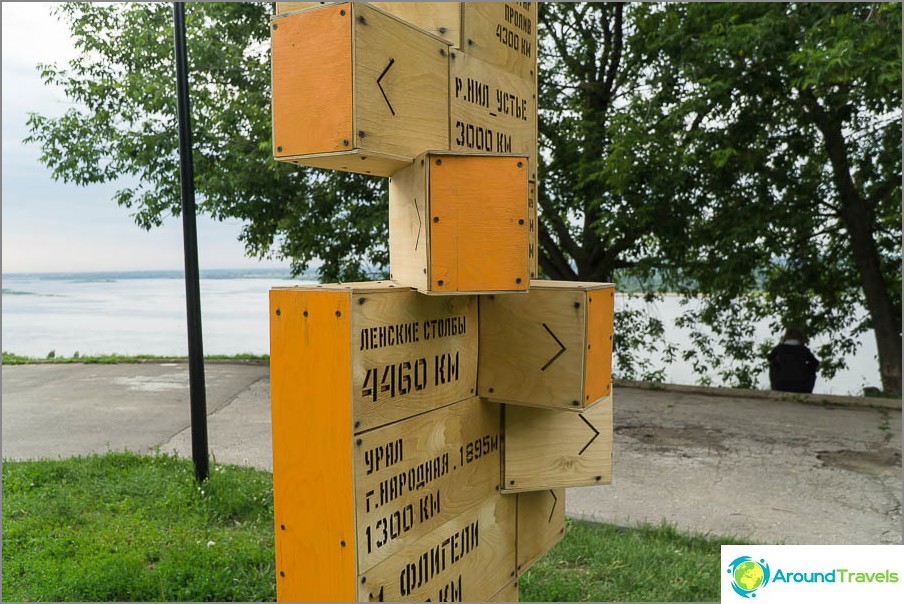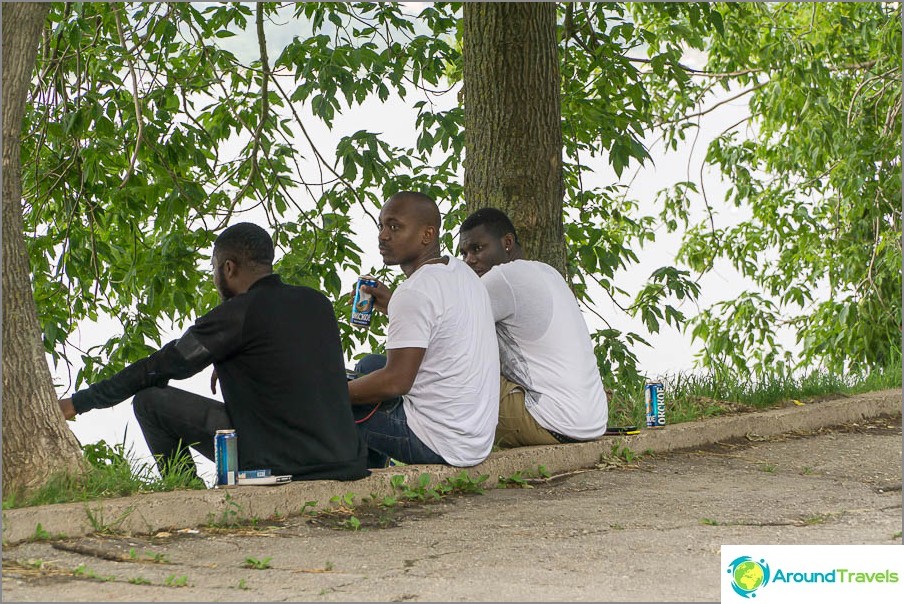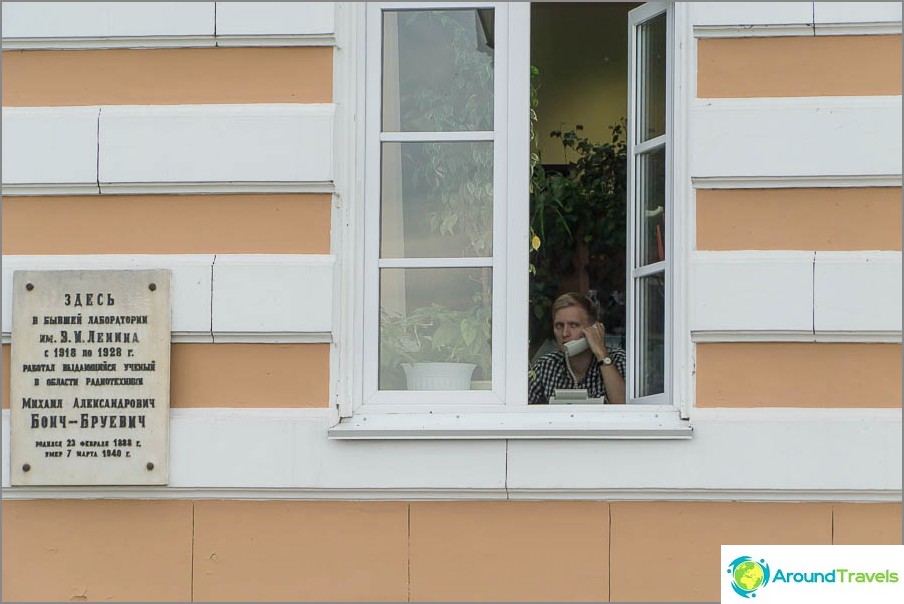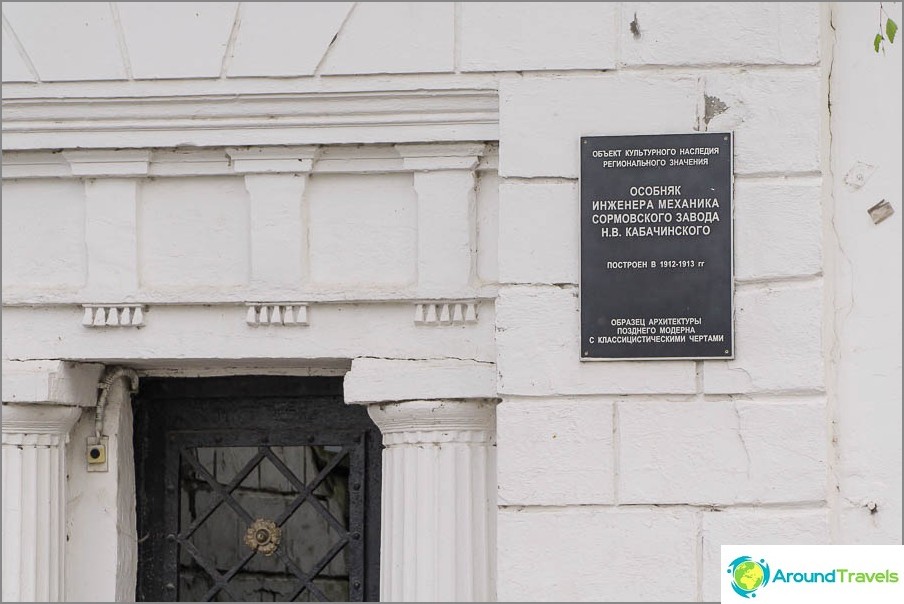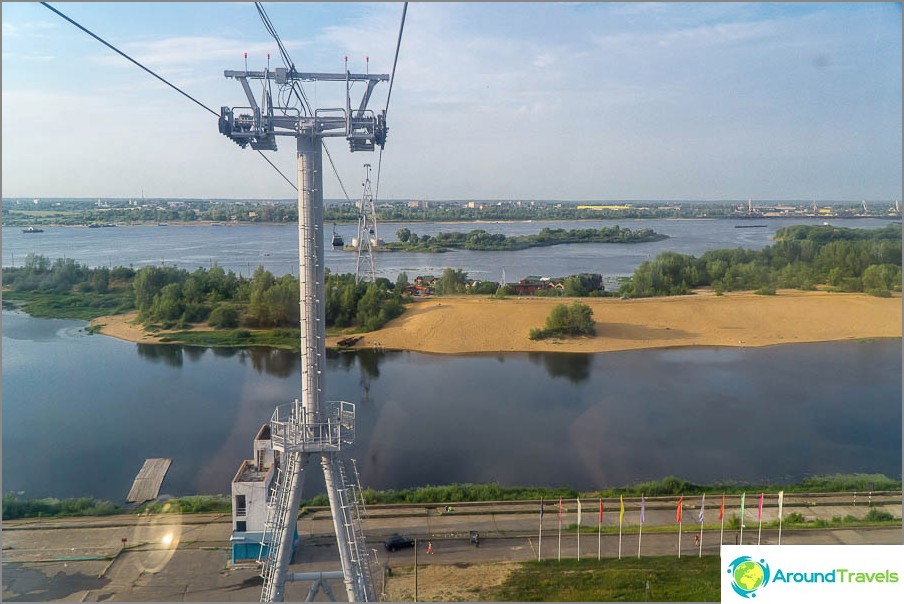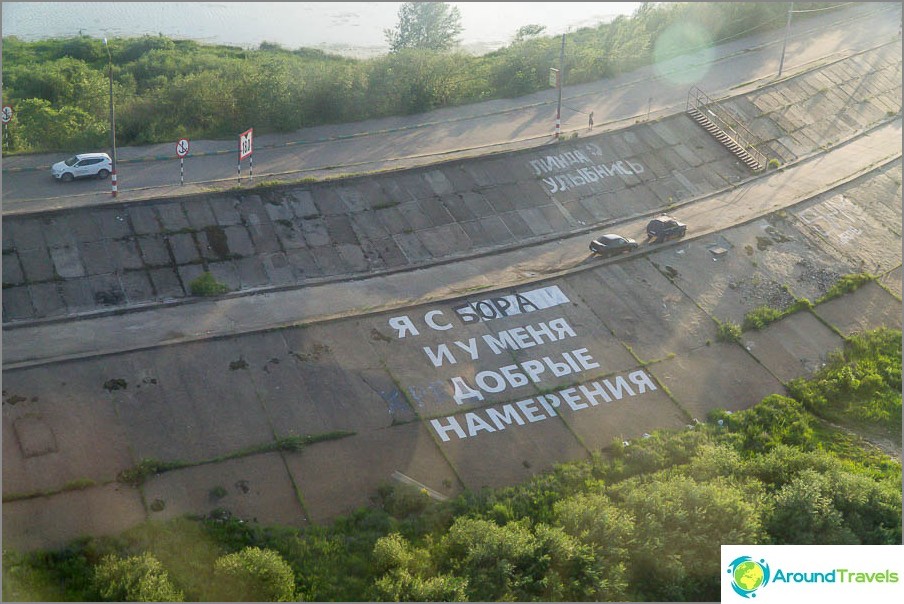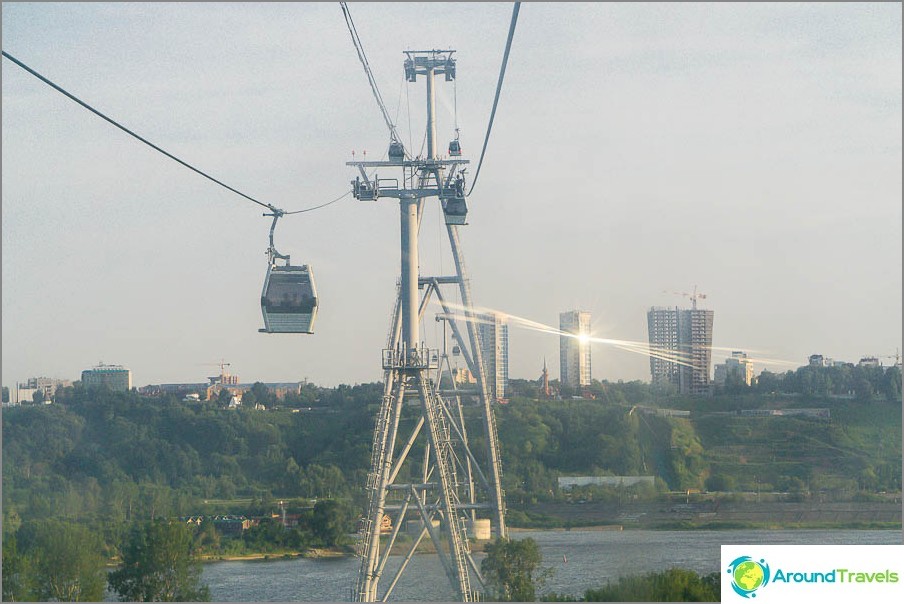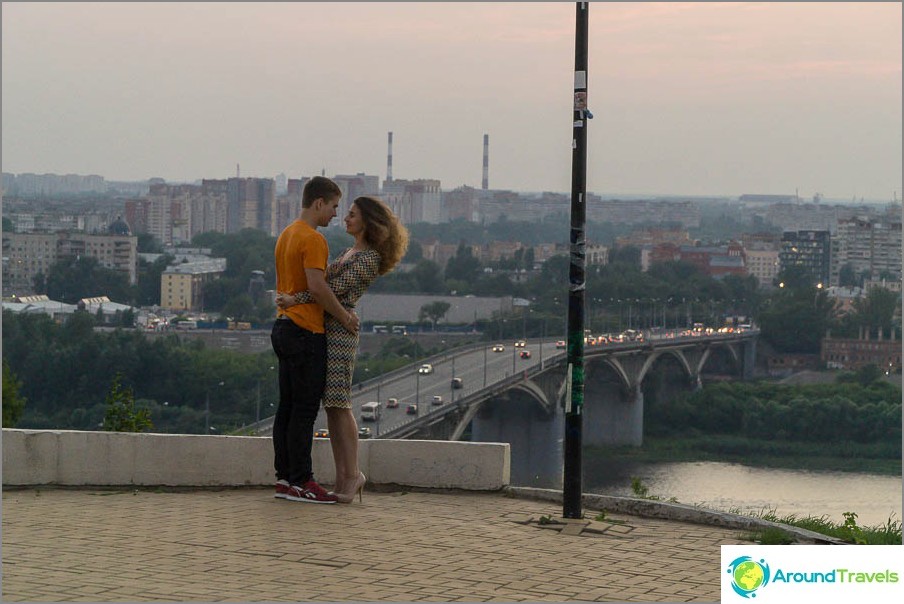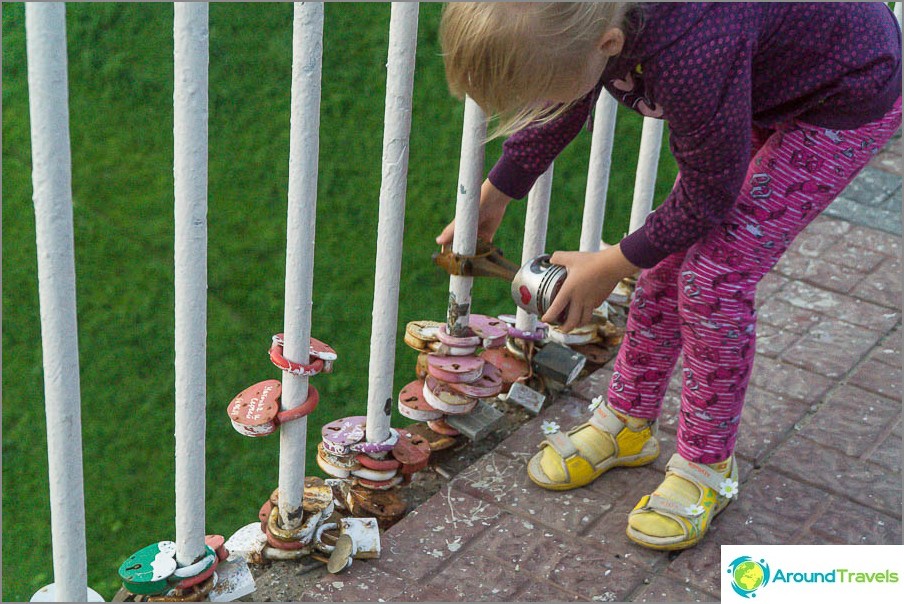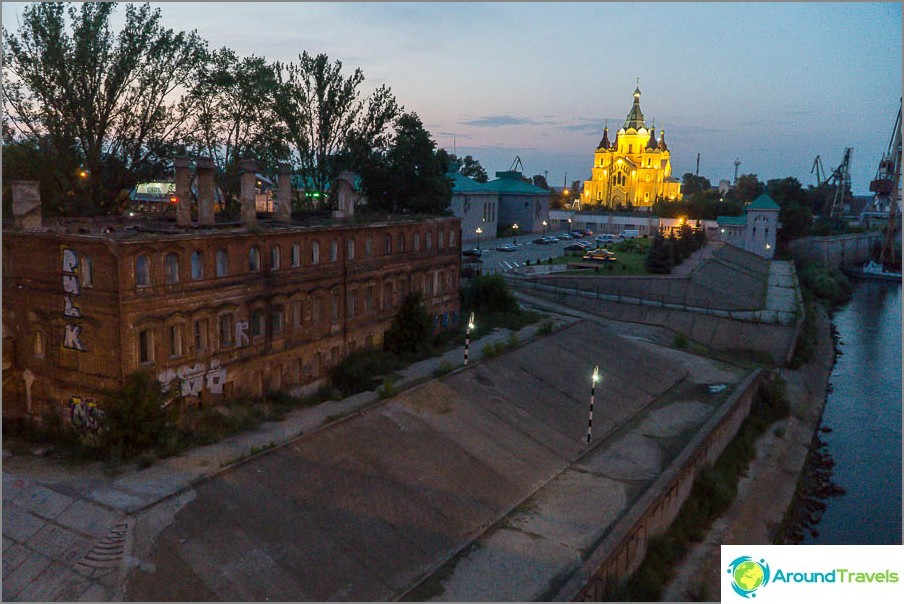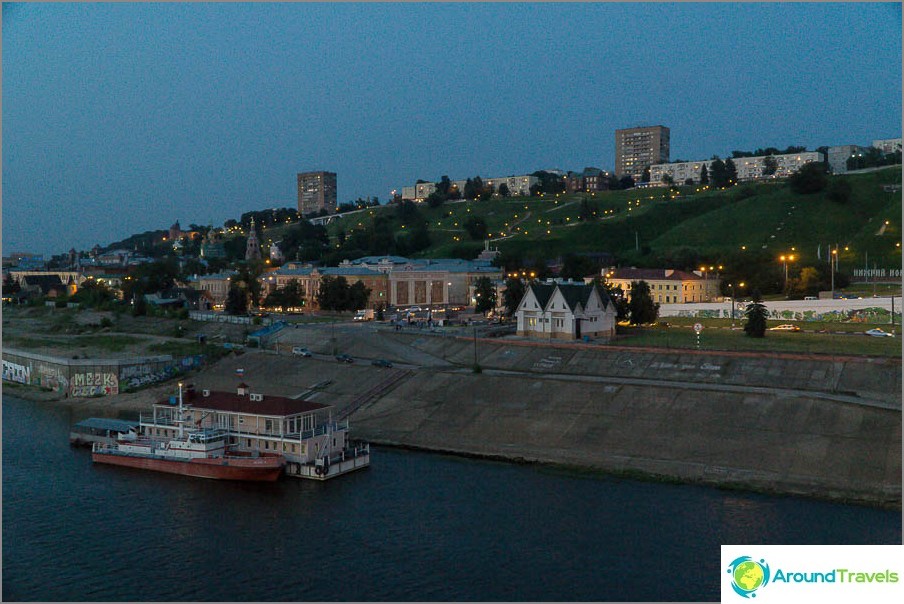 What did not like
When I was driving with a driver through BlaBlaCar service(applications: Android, iOS) in Nizhny, then talk about who would like to live where. He, who was born in Arzamas, but created a business in Moscow, was going to return to his hometown sooner or later. Moscow, with its eternal traffic jams, is sick of it, the city is not for life, but for work, you don't see your family. I fully agree and support, I also always wanted to live in a smaller town, but civilization is not enough. Driver Sasha then asked me, but what is missing, then? There are shops, there are museums-exhibitions-movements in Nizhny, where you can go from Arzamas for just an hour and a half, and you can get to Moscow for medicine, in 5 hours by car or 4 hours by train. I could not find what to answer. Its true. Later, during a walk in Nizhny Novgorod, I understood what civilization means to me, besides all the above.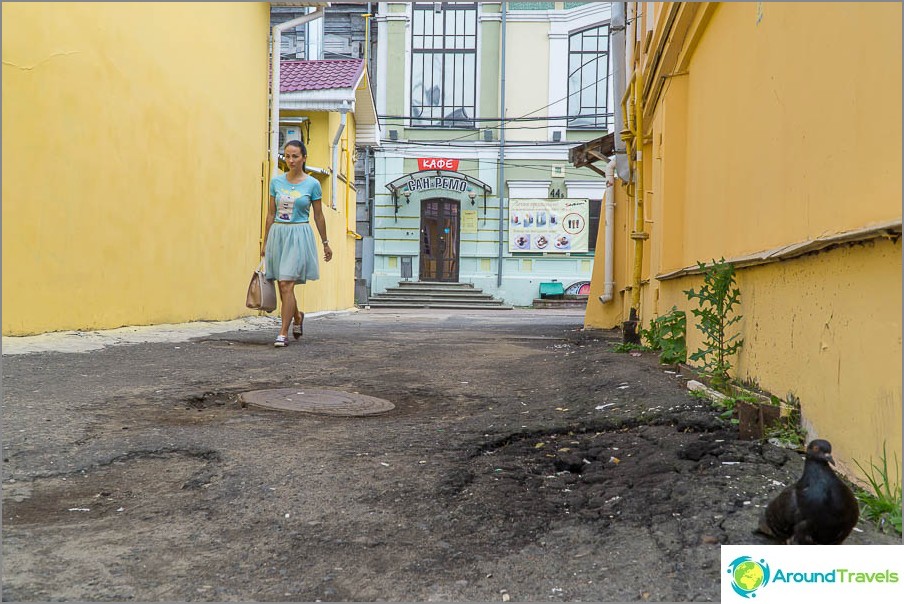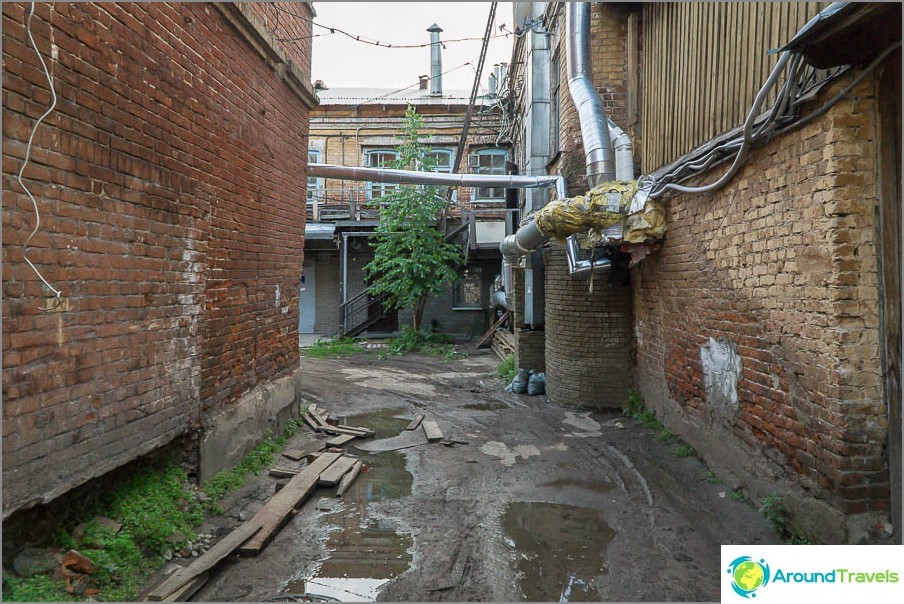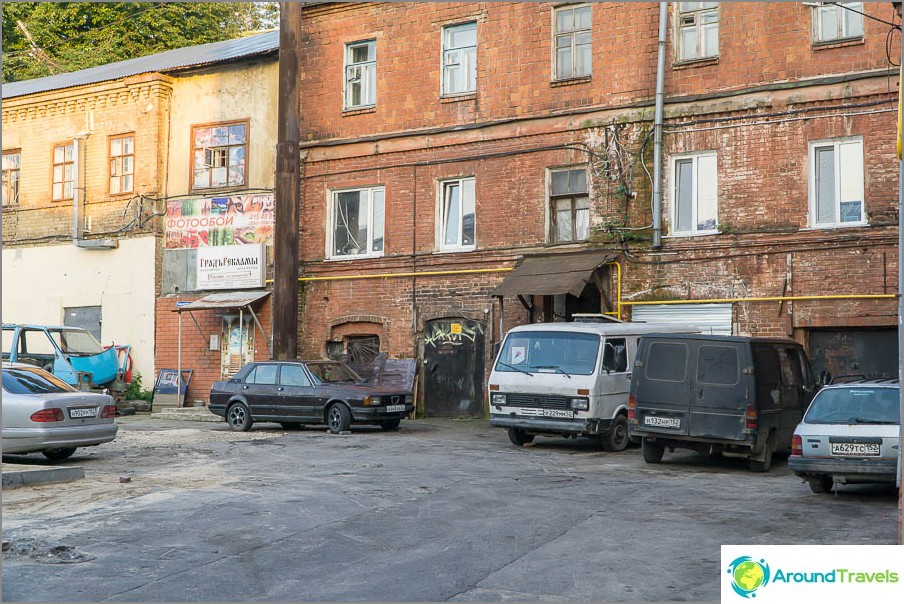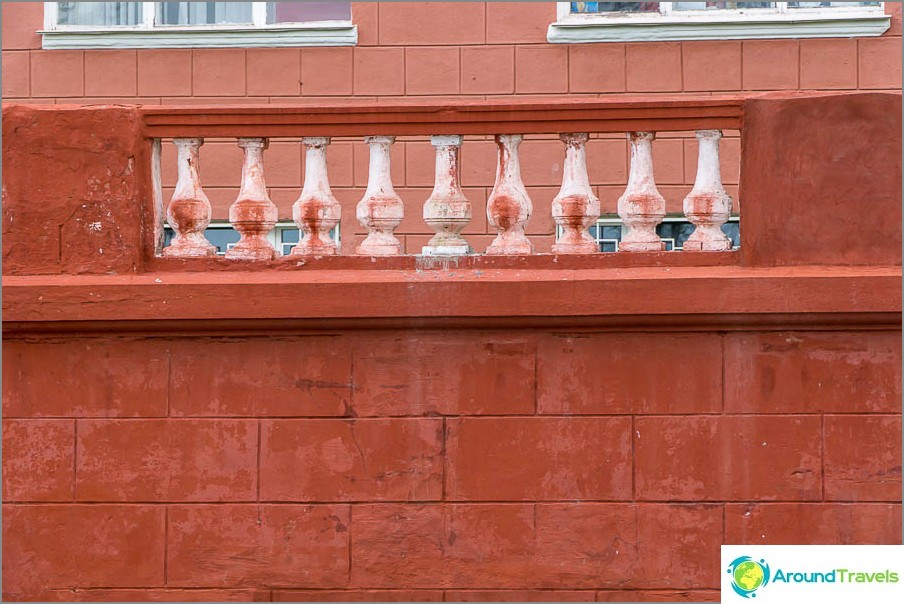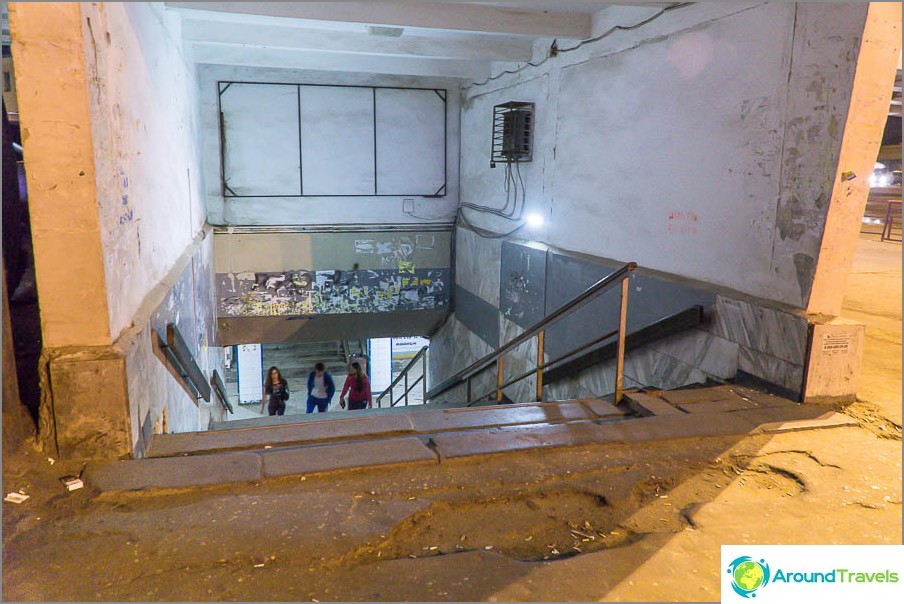 I agree, broken roads and sidewalks (why withdo they have such trouble in Nizhny?), there are dead courtyards in Moscow, they can be found, but in large quantities there is nothing like that. Even the sleeping areas are now tidy, the garbage is removed, the curbs and fences are painted, the beds are broken and the lawn is almost everywhere, the modern playgrounds in every yard, everything is lit up at night. Here is what our South Butovo. In the post there are few photos, he was completely different about him, butwe are a really modern and nice district. Architecture is an amateur, but much better than the lower part of Novgorod near the Moscow Highway, where it's really bleak. However, I had a photo just from the top, we drove through the bottom through the car (I didn't take pictures from the window), and then I walked along Yandex-Panorama.
Someone will say, bourgeois / Muscovite snickering. Indeed, you can get used to everything. But does it make sense to get used? Here everyone will have the answer. I personally can not yet trade Moscow with its minuses to another city with its minuses, but the search continues slowly
Conventionally, it is very important to me that they see the eyes,while i go to the store. Desolation drives depression and does not add optimism at all, and broken-down sidewalks without ramps (and ramps without ramps) are very difficult to live, especially if you have to carry a child / wheelchair each day down the street. When you are a tourist and you look at sights, you can ignore such things, but to live in it every day is completely different. I remember Moscow Region Pushchino I was also surprised, it seems very close tothe capital, and without a stroller-all-terrain vehicle there is nothing to do. On the other hand, it is a matter of time (I hope). They say that Nizhny has already changed a lot. There are quite nice areas like the 7th sky. Well, or you need to live in the upper part of the city near the Kremlin and in a house with a view, as I wrote above
P.S. It is very interesting what Sochi looks like. I still hope that we will get there this year, it was painfully praised. Plus, the climate is suitable, summer right up to December.