I already wrote about my first impressions of chiang maiwhere a little touched features of Thailand. Now I would like to add to that post (I will repeat something), as well as additionally post some photos that remained in my archives and were not included in other articles. Of course, I do not pretend to the fullness of all the features, there are many more of them, and we have already written about something in our articles. Some collective post ...
By the way, there is still a moment, the closer tothe resort, the less thai everything becomes. In general, I noticed that the resorts are similar to each other - hotels, cafe-restaurants, tourists. There is a good week on the beach, but no more. The country is not there to see and understand that in Thailand, in Turkey, in Egypt (it wasn't at other resorts, but I don't think it will be necessary). When we lived on the island of Phuket, we really felt this, despite the fact that we did not live in a resort area. It hurts different from the north of Thailand for its atmosphere. Therefore, the features of Thailand I will have are mainly associated with Chiang Mai.
The content of the article
Motobike and pedestrians
Walking is very annoying, as the sidewalksHardly ever. The first time you rush past motorbikes. Traffic in major cities is terrible. Old mopeds not only rumble, but also spew clouds of gray smoke. In small cities in this plan easier. And if you become a full participant in the road (how to rent a bike), so at once you stop noticing all this, despite the large number of scooters scurrying around. Especially if driving itself is a pleasure.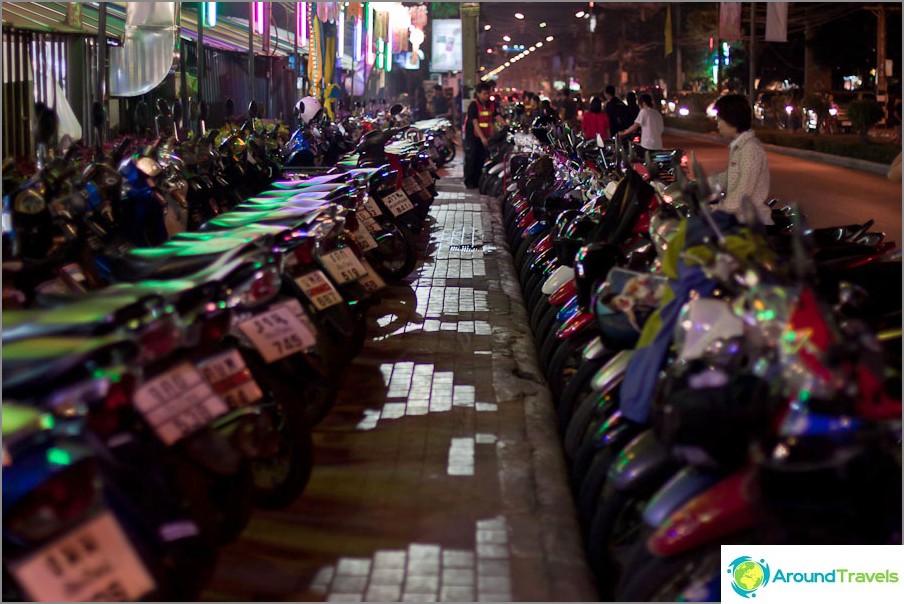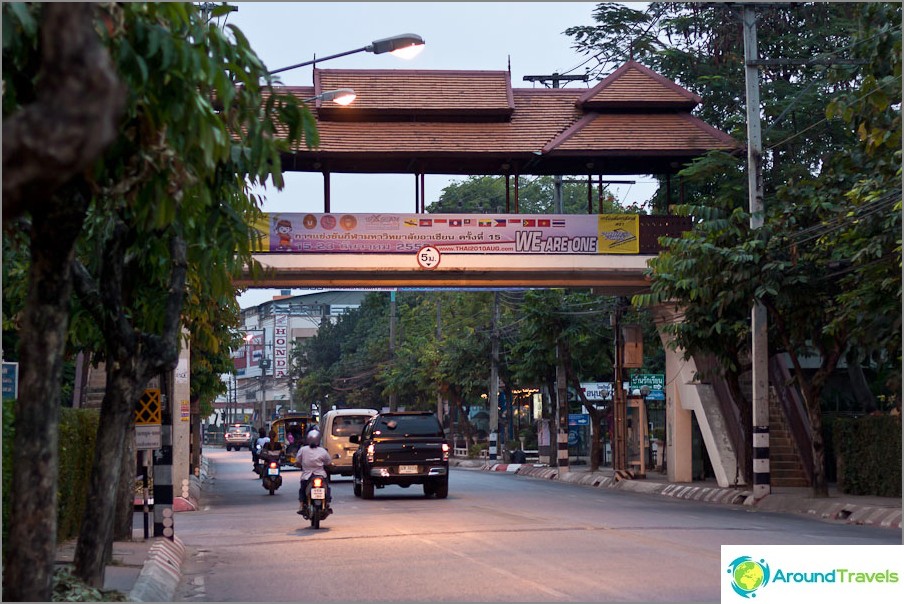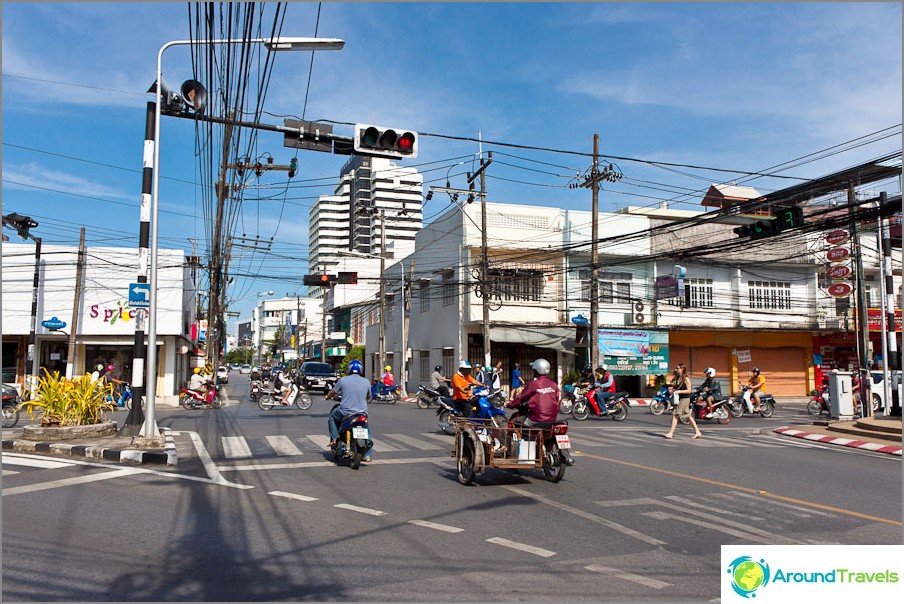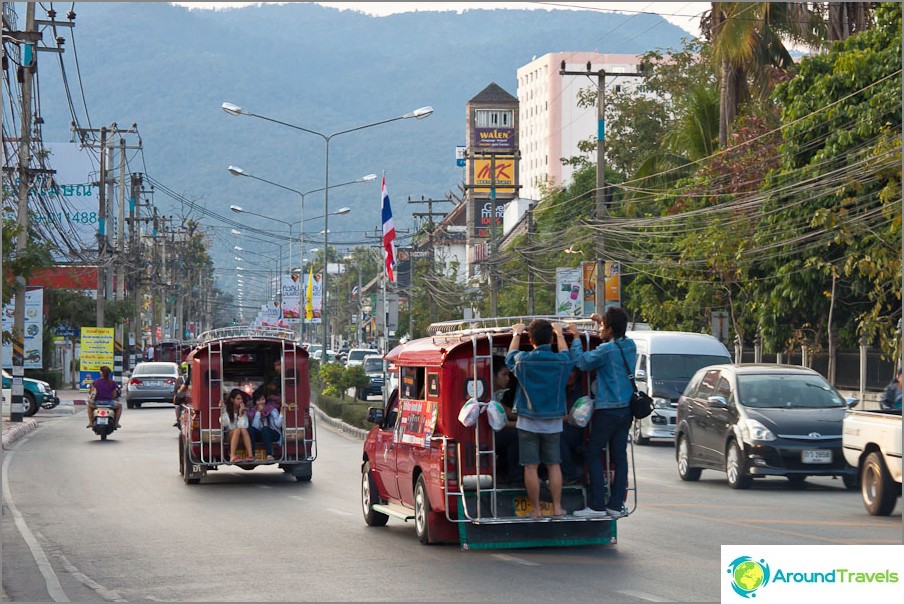 Internet cafe
They are everywhere, on every corner. All the correct Thais sit in the evenings in the Internet cafe. What they do there, I do not know, probably in the game are cut. It is still a mystery why not to do this at home, because the Internet is accessible to all.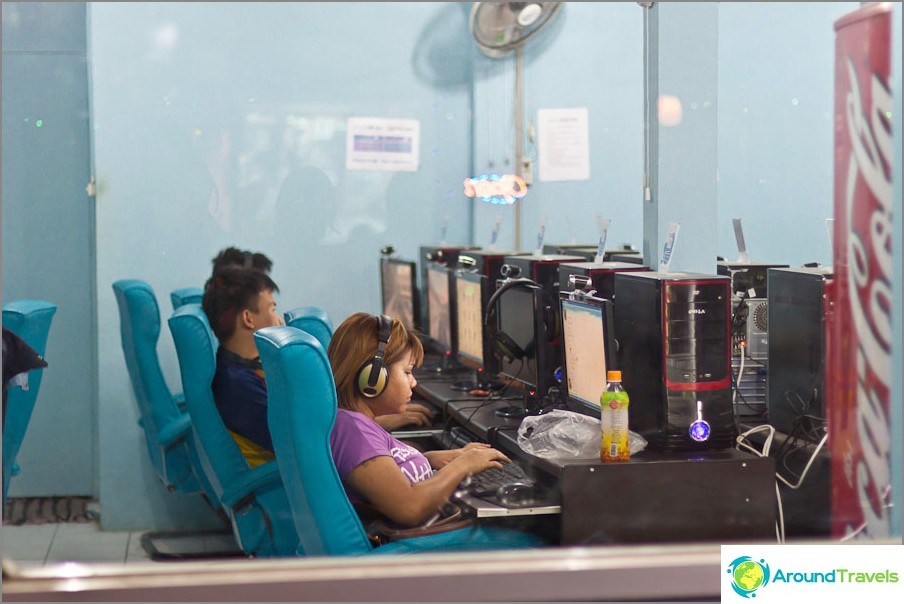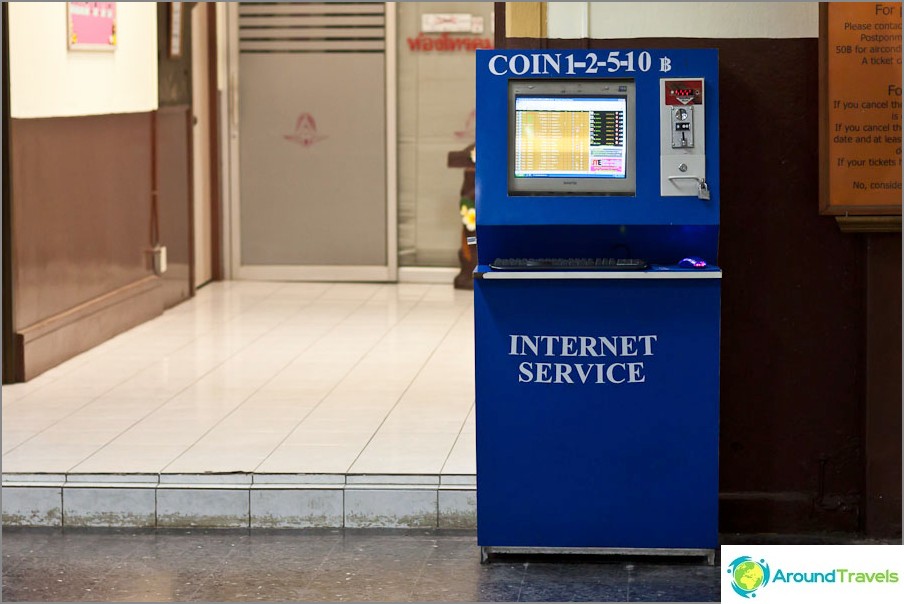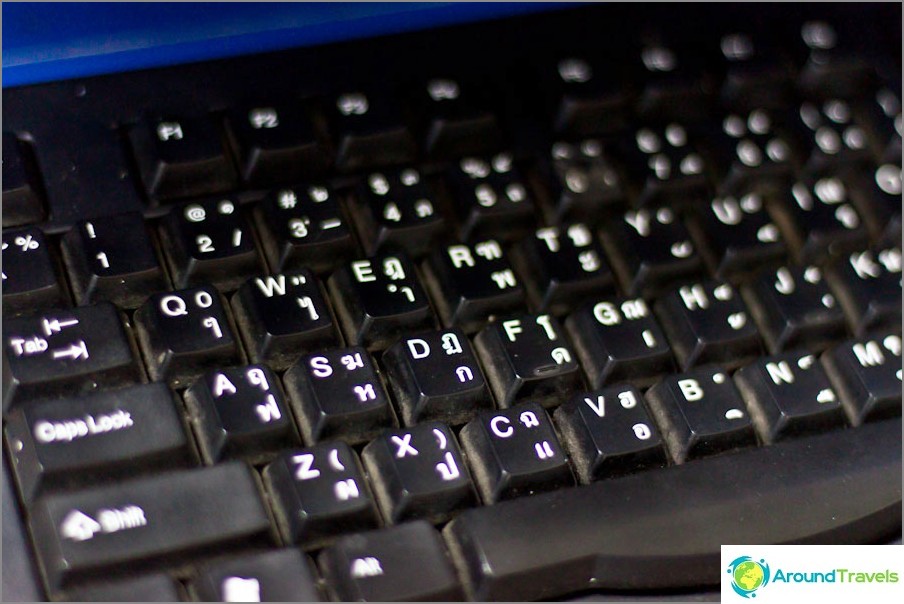 Water and laundry
There is a very convenient way to buy water - onThe streets are automatic, where you throw a coin, and you get cheap and kind of clean water (1 ruble-1 liter). In the south, are less common, and in Chiang Mai everywhere. You can also buy large white bottles with water (inside 15 liters).
No less common and laundry. They can be immediately noticed by a large number of clothes hanging on hangers, I first confused with the shops. There are two types - just washing machines with self-service (20-30 rub wash, found everywhere in Chiang Mai) or full service - washing + ironing (50-70 rub / kg, everywhere). We did not try the second option, as someone told us that Thais add a lot of laundry detergent, and it wasn't necessary.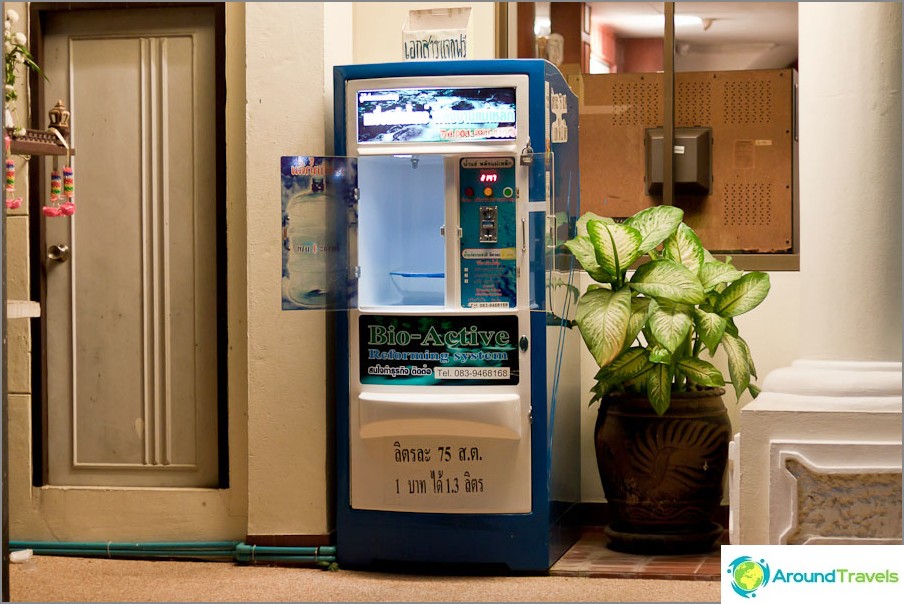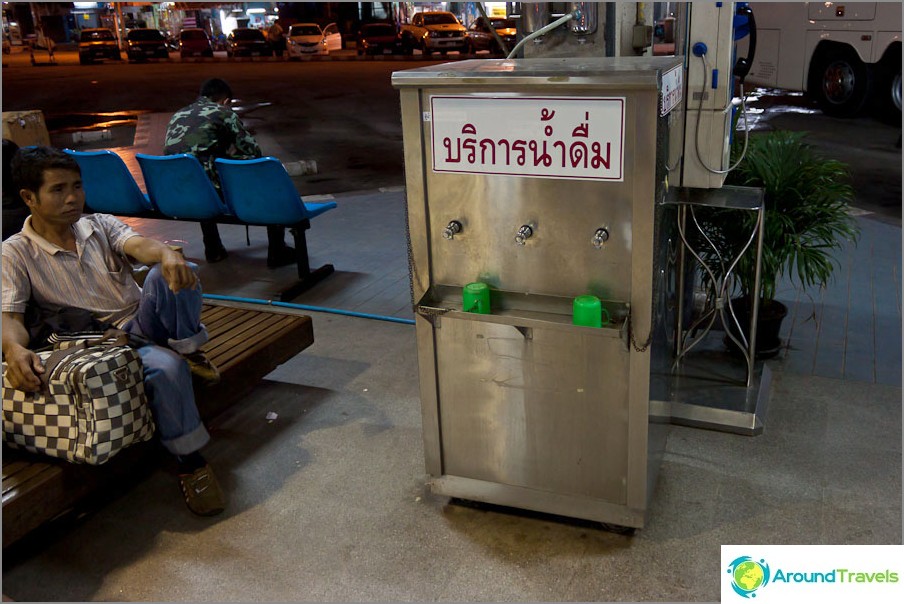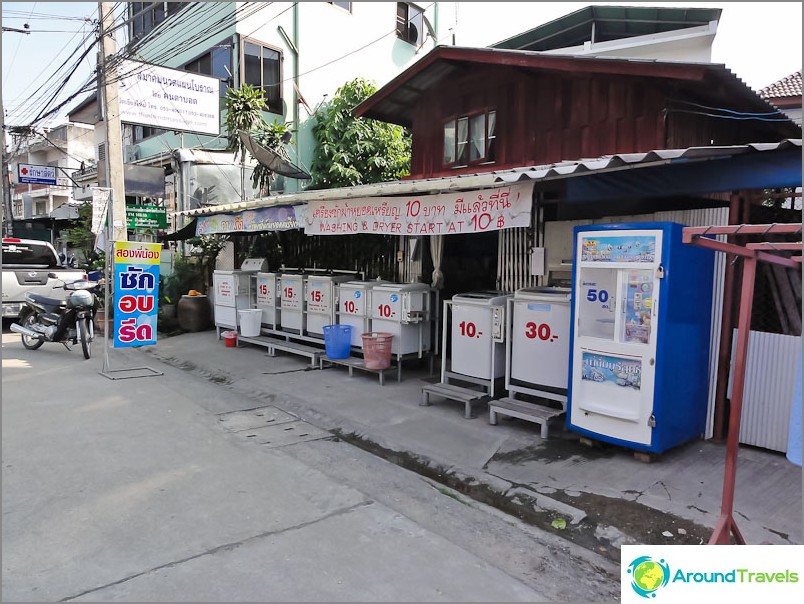 Food
Most of Thailand's population is busyfood production. Staying hungry is unreal, food is everywhere. The streets are stuck with makashnits (motorcycle with a sidecar) selling everything from fried meat to fruit. The stove is also located in this wheelchair, and, as a rule, is a gas cylinder and a burner. Cafe with tables is not less common. I know, not everyone likes Thai cuisine, but we trudged in our time. About cafe in Thailand read our article.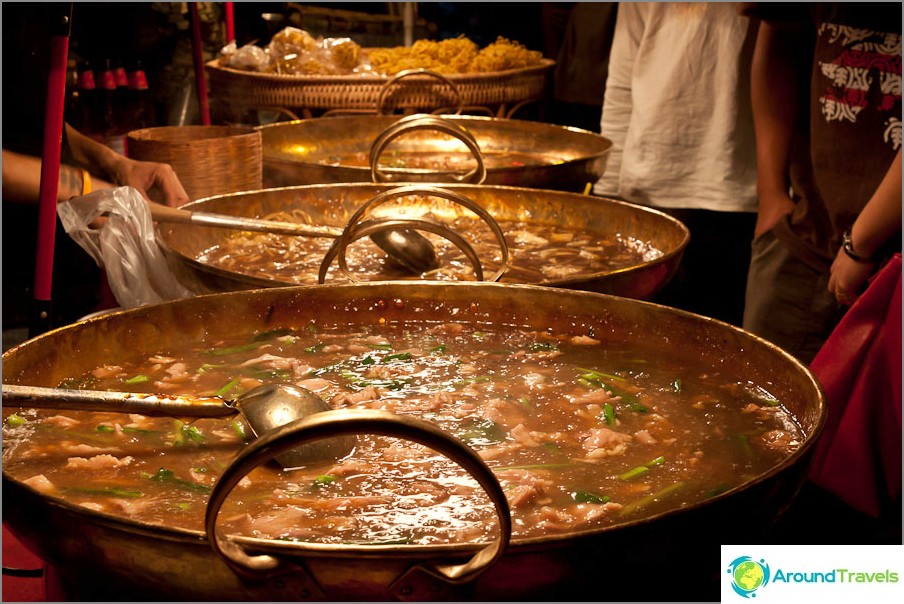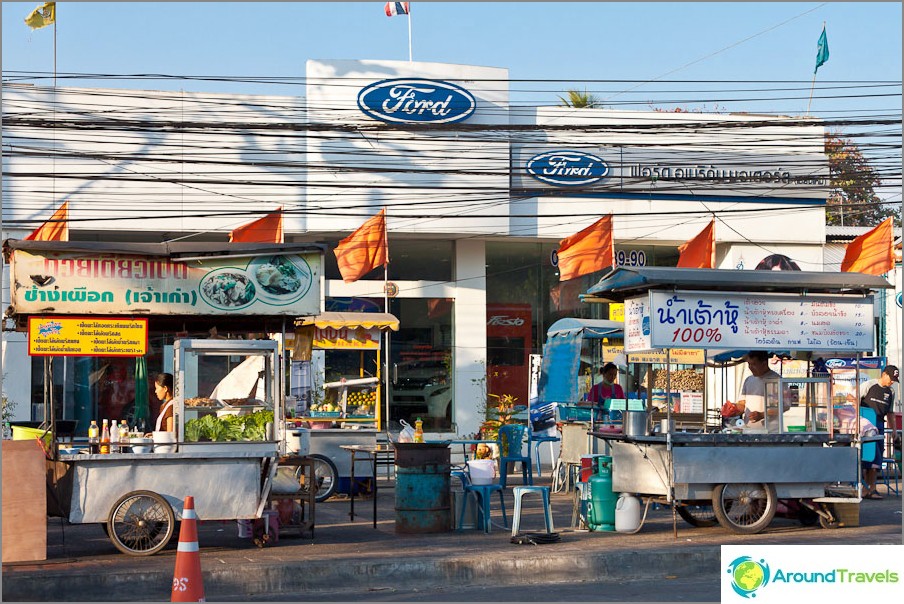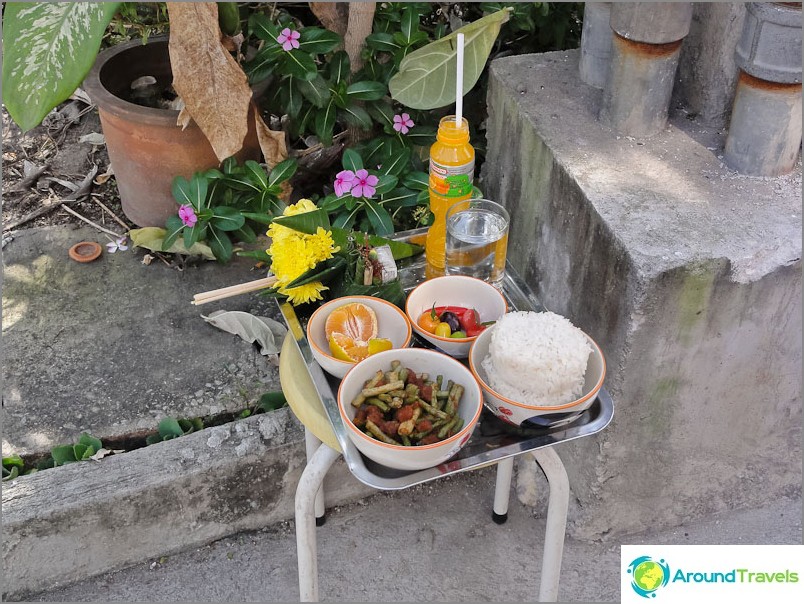 Accommodation locals
Many Thais live in simple housing, or, ifrougher to say in the barracks. As I understand it, this is due to the low standard of living of the local population. On the other hand, how much is necessary when it is warm all year round, and only rain brings inconvenience. By the way, I looked several times at the non-barrack Thai houses when the door was ajar, and I was surprised at the almost empty room without furniture.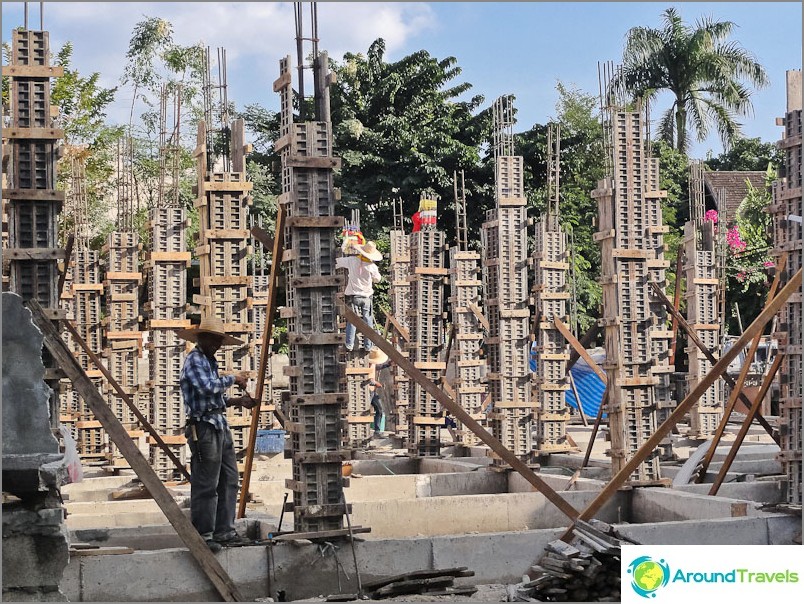 Sanitation and garbage
Regarding unsanitary conditions, rumors are exaggerated. Yes, of course, there is rubbish, it sometimes smells on the streets (near the edals, as a rule), and in some places the waste merges into the gutters, but this all fades before what you feel and get in this country. I want to go back to India to compare. They say there, absolutely everything in this regard is unusual. In any case, Asia is Asia, she either likes it or not.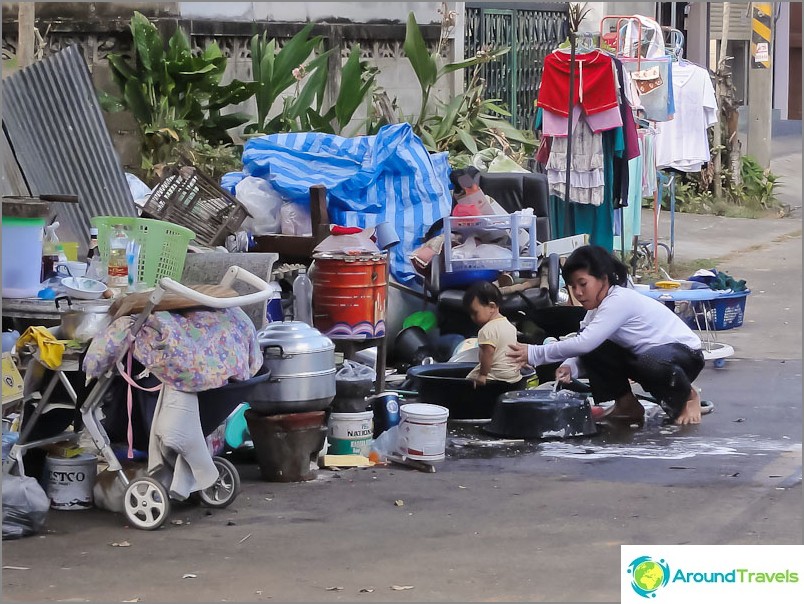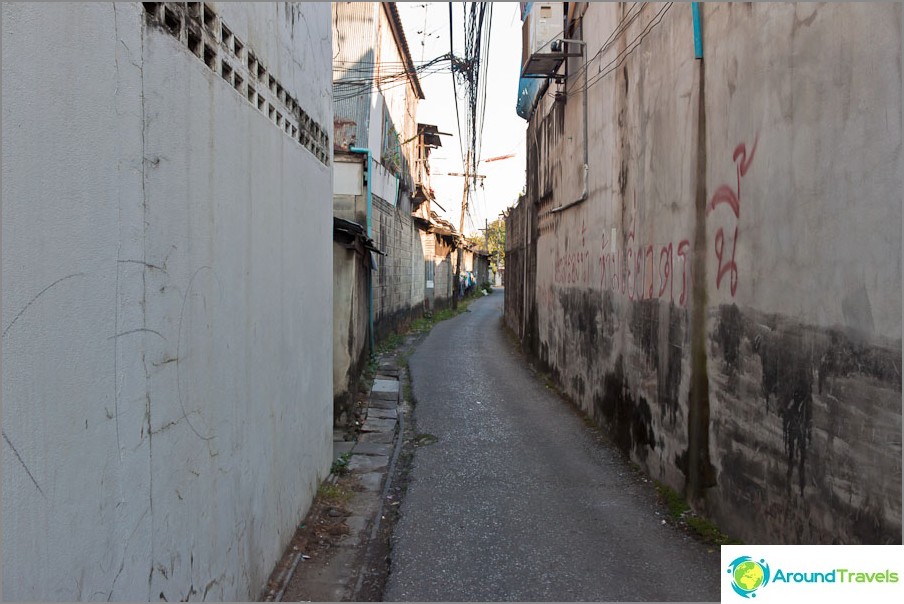 Holidays
Thais have a lot of holidays and, accordingly,days off per year. They celebrate both their holidays and some European ones. All holidays are large-scale and celebrated throughout the country. An essential attribute of any event is the eating and launching of sky lanterns. Most of all, of course, remembered Songran, with his splashes, fun, and watering each other.
Exhibitions and all kinds of hand made fairs are generally held every week.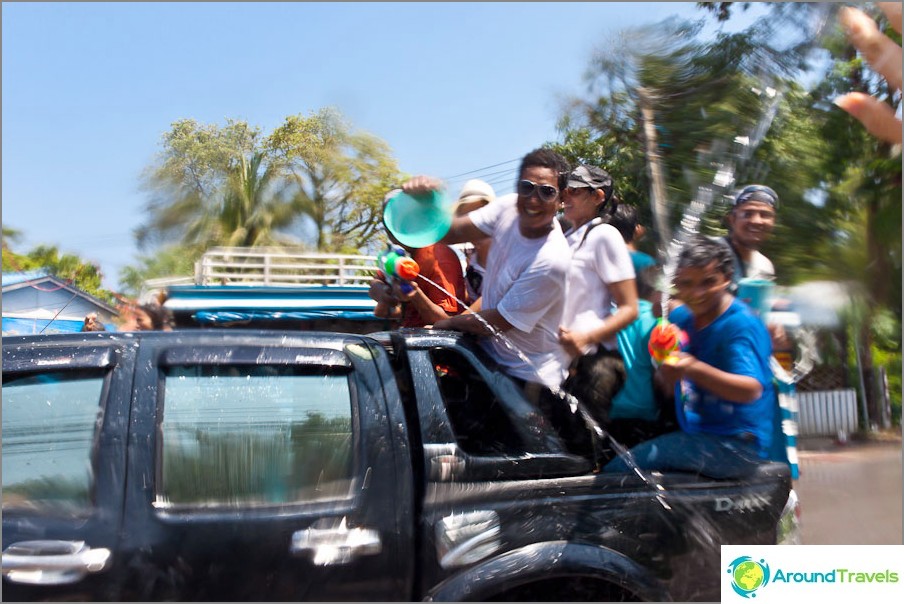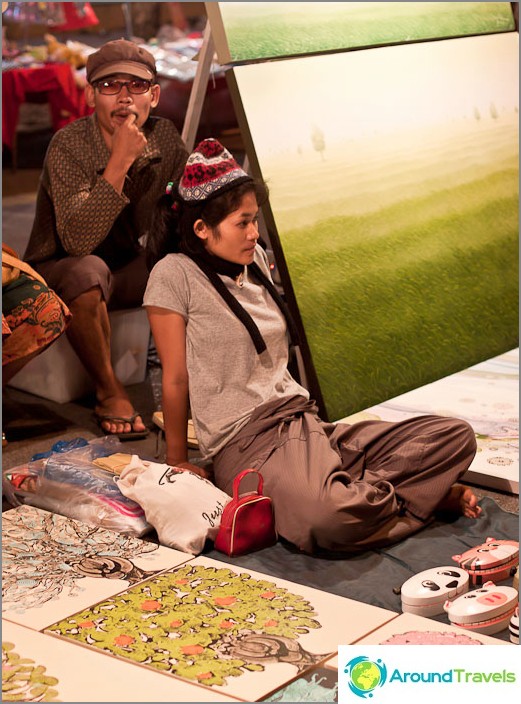 Temples, Monks and Sights
The main attractions are temples of different shapes and colors, one more beautiful than the other. Some of them are significantly different from the rest, like White Temple in Chiang Rai or wooden temple of truth in pattaya. Honestly, after some time you stopperceive them as a landmark, and if you come there, you just want to be there for a while, sit, think, and not take pictures and look around.
There are also parks with sculptures on religious and philosophical topics, as well as national natural parks with waterfalls and hot springs.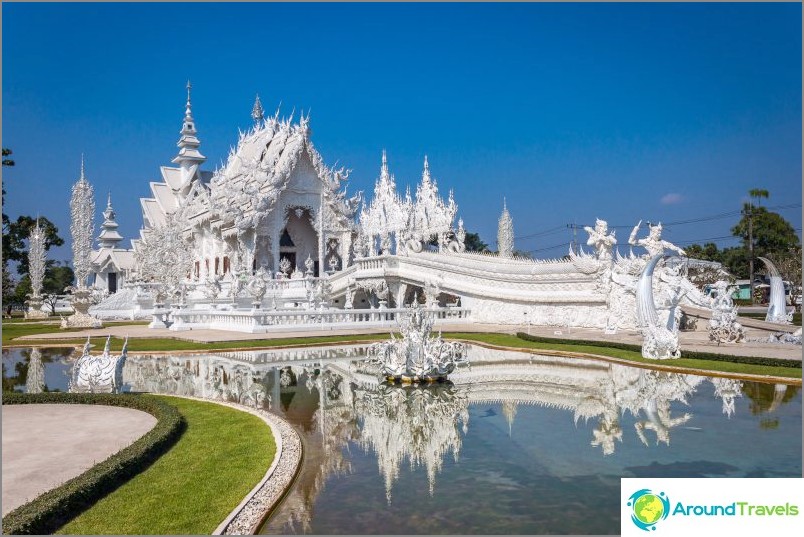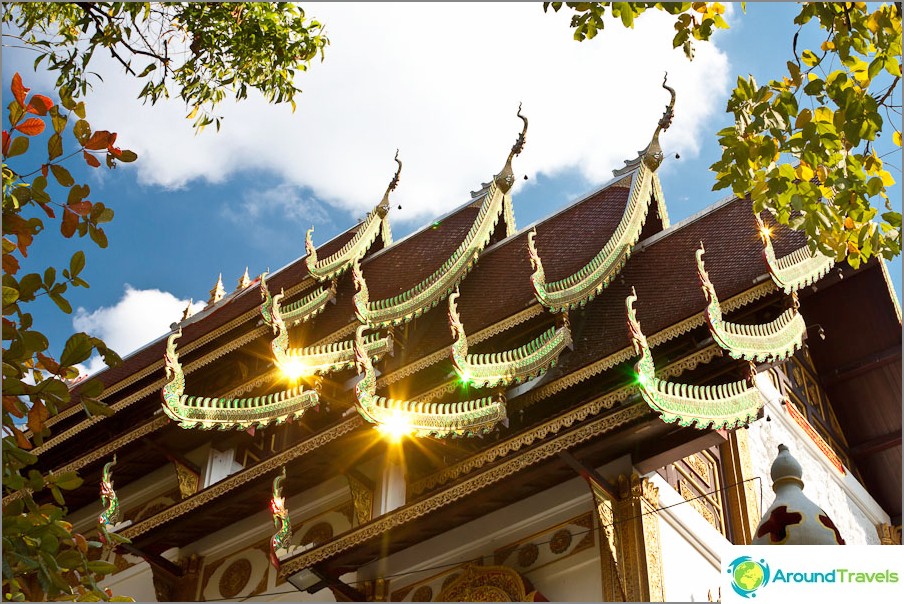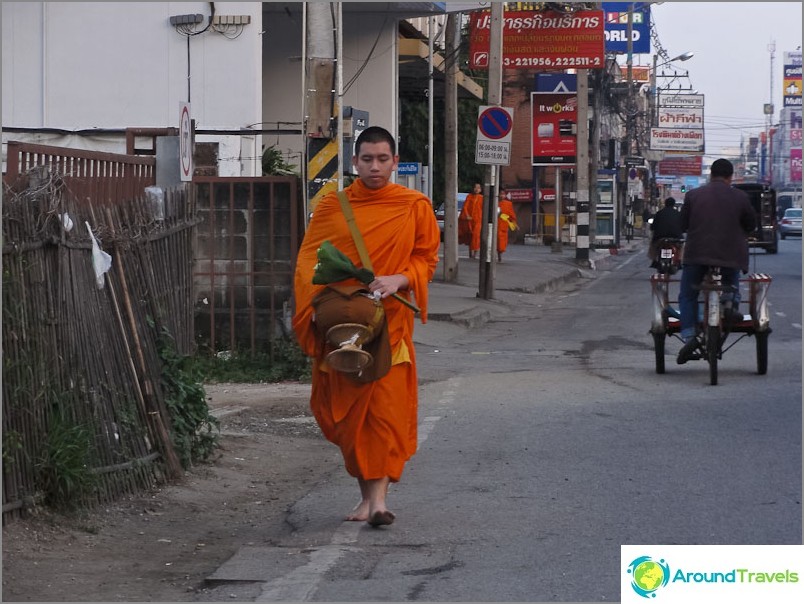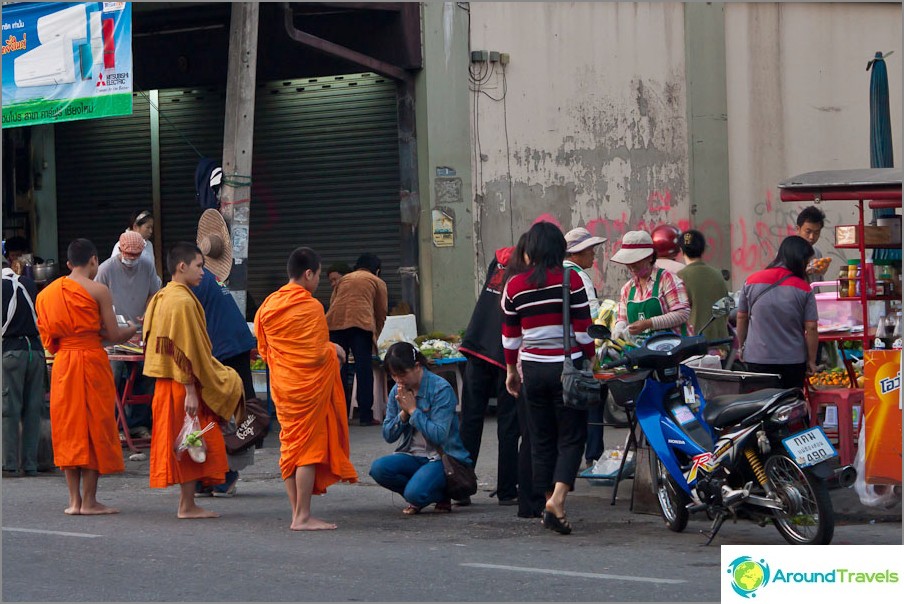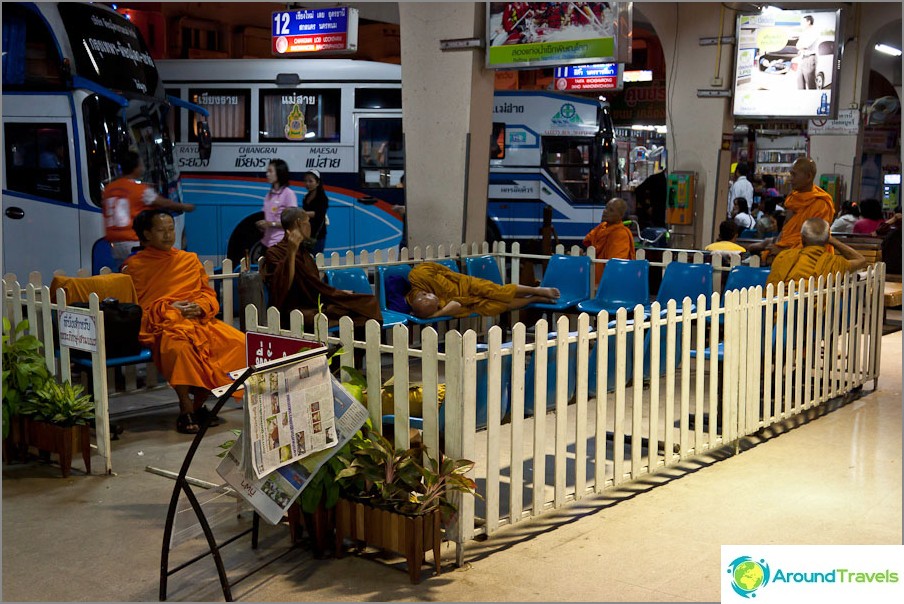 Farangi and sex tourism
It is also exaggerated opinion about Thailand, how aboutcountry of sexual debauchery. Sex tourism, of course, is developed, but it is mainly in Pattaya, in the rest of the country it is hardly noticeable or not noticeable at all. Most of all, of course, are striking, couples differing strongly in age ... And lady-battles (they are also called electronics), on the contrary, are not noticeable at all, and sometimes only by their voice one can understand who you are dealing with.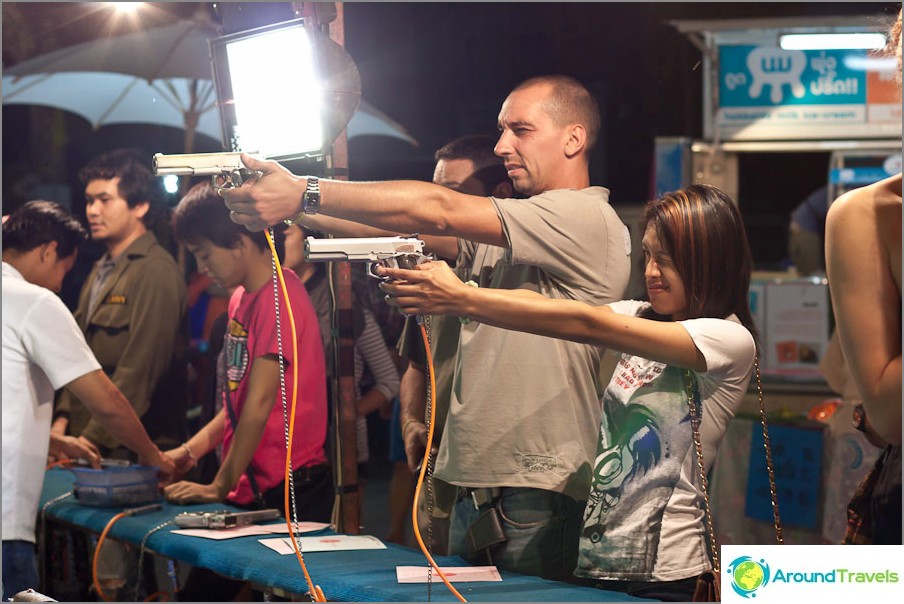 Smiles, safety and people
They really smile, just like that. And it is very nice. In general, in my opinion, they do it sincerely, for the most part. Perhaps because it is completely non-aggressive because of its Buddhist religion. In thai new year Songkranedrunk Thais got to kiss me and notsort things out. This atmosphere of friendliness is very much lacking here in Russia. Yes, there are crimes, attacks on foreigners, and theft, as without it, but I never felt as safe anywhere as in Thailand.
Of course, to judge which Thais in general, I do notI can, since we were not friends with any of the Thais, and did not penetrate deeply into their lives. Therefore, how it is to live with them side by side for a long time, I do not know. In terms of wintering, quite comfortable.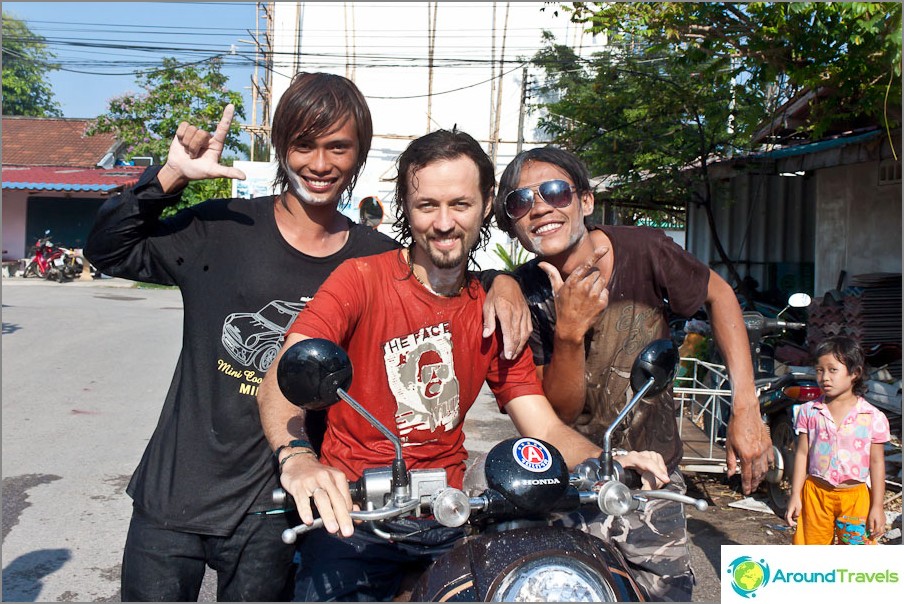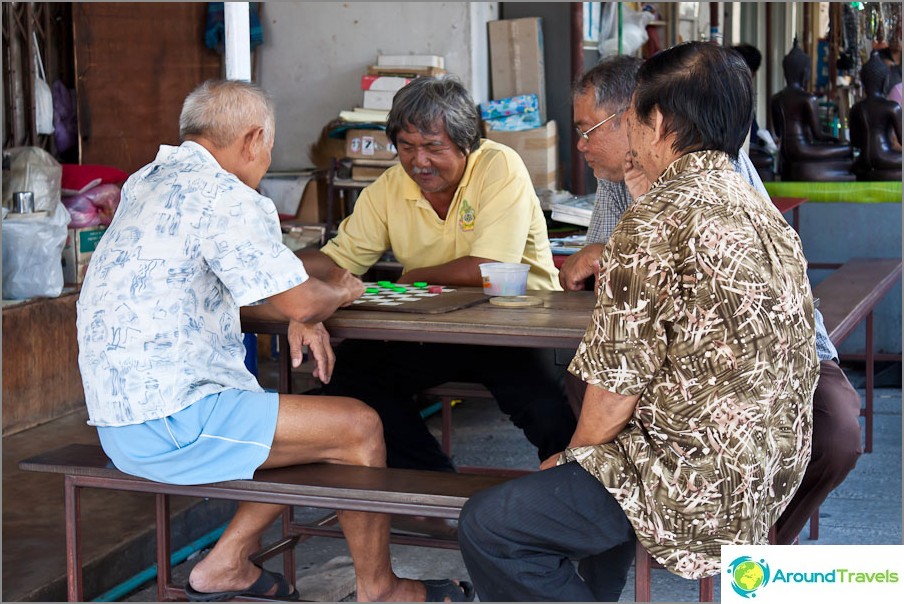 Photo of Thailand
And after some individual photos that were made just in the course of walks, not related to any specific features of Thailand. Without special words, just with brief signatures.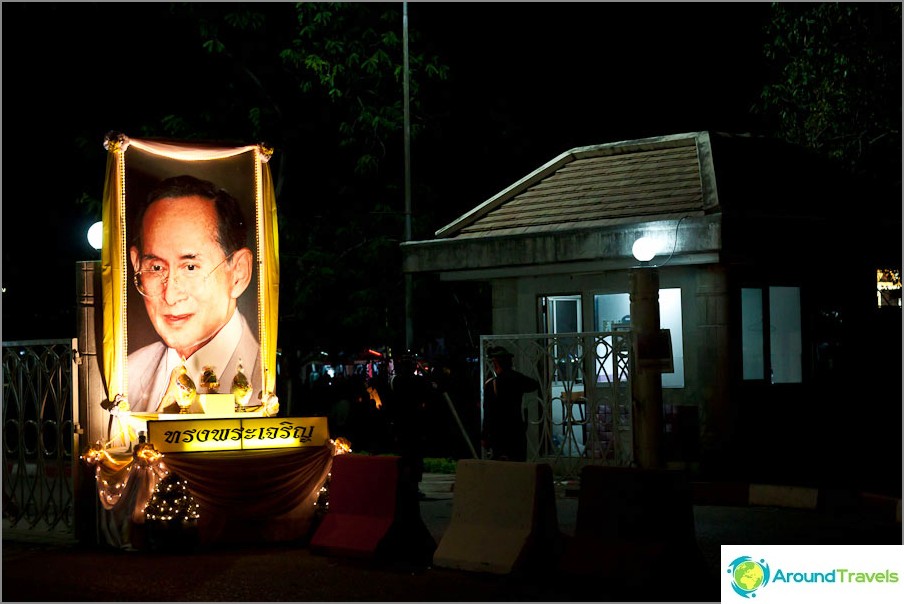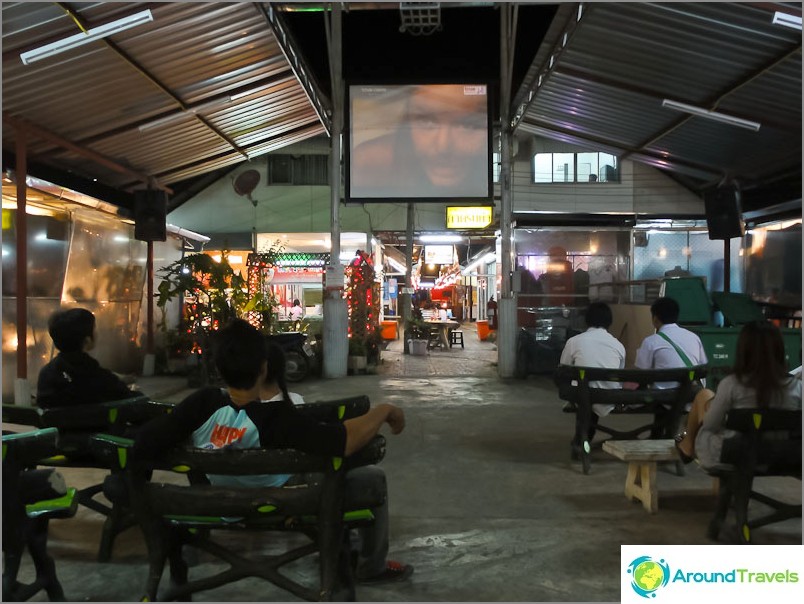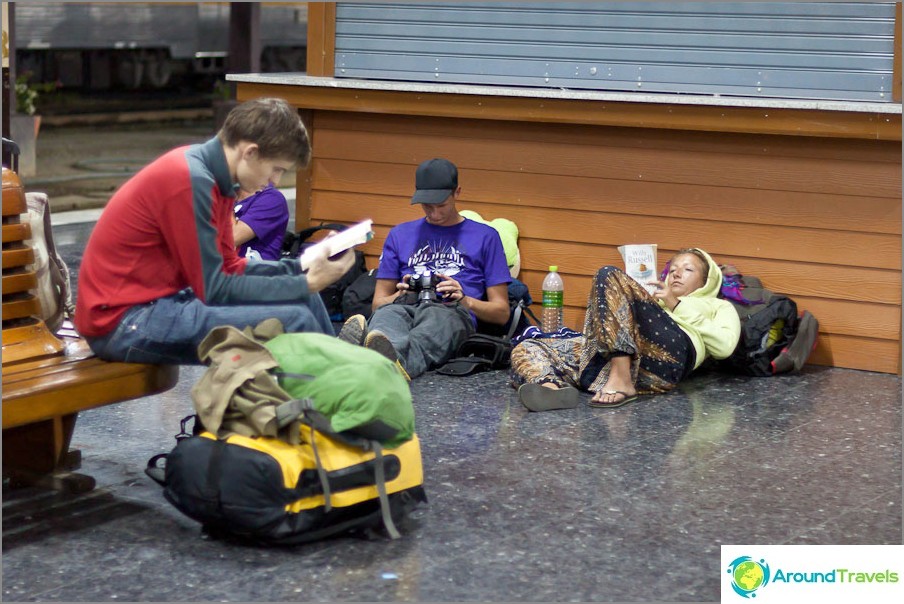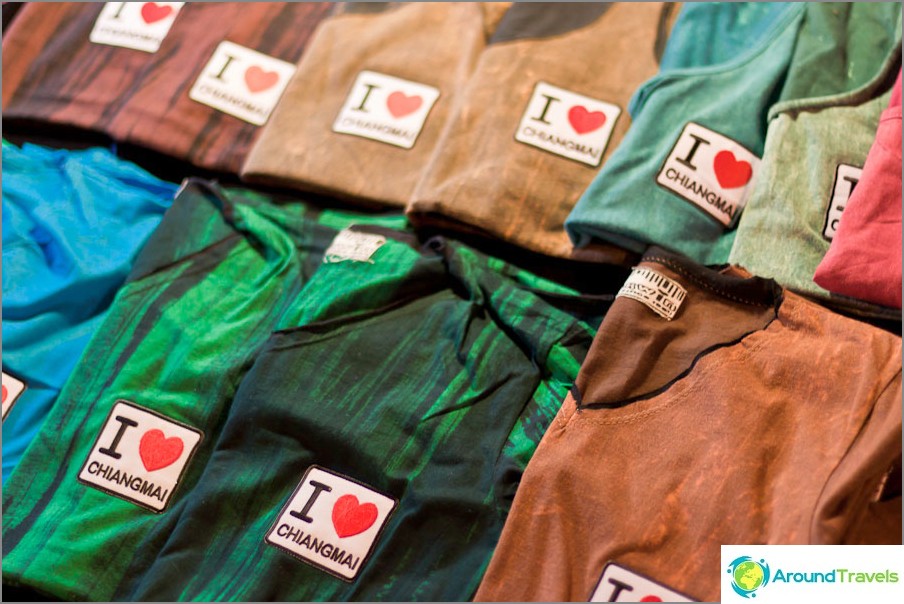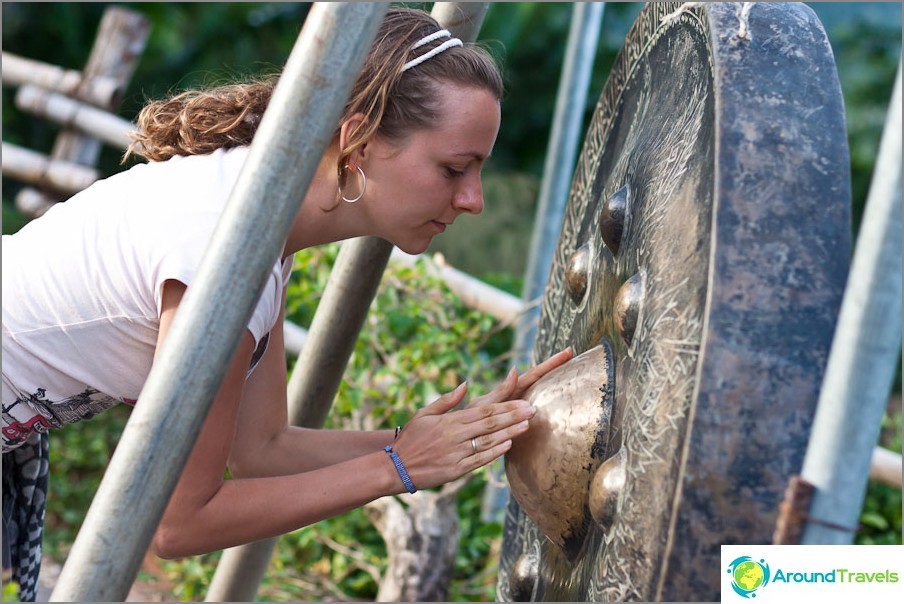 Life hacking 1 - how to buy a good insurance

Choosing insurance is now unrealistically difficult, so to help all travelers, I compile a rating. To do this, I constantly monitor forums, study insurance contracts and use insurance by myself.

Life hacking 2 - how to find a hotel 20% cheaper

First, choose a hotel on Booking. They have a good offer base, but the prices are NOT the best! The same hotel can often be found 20% cheaper in other systems through the RoomGuru service.

Discount hotels