If you find yourself in Hong kongit's easy to visit another country (Macau), without spending on it special means and time,taking advantage of the Gongko-Macau ferry. Likewise, just swim back and forth - from Macau to Hong Kong. Since Macau is famous for its gambling and casinos, many Hong Kongers go there for a weekend or even for one day.
The content of the article
What does steam look like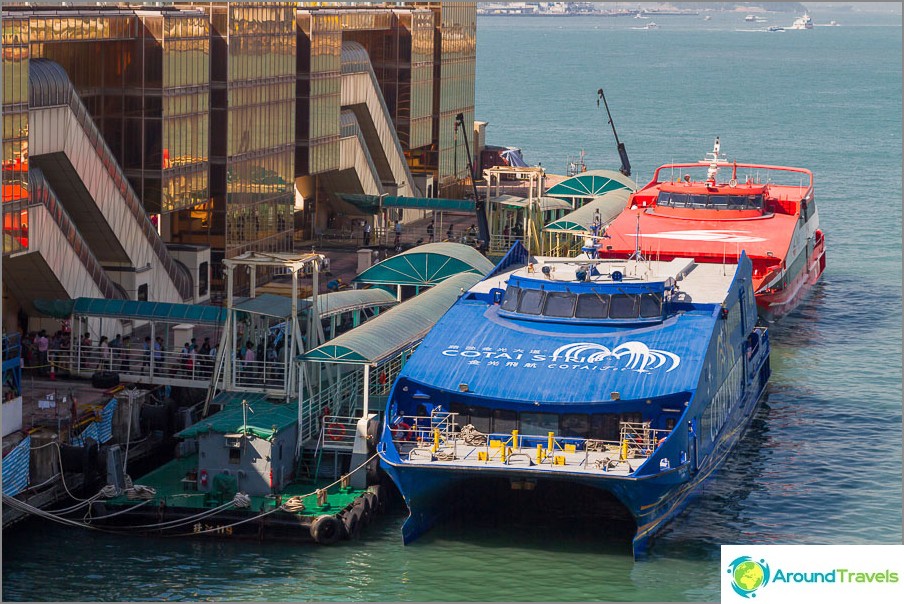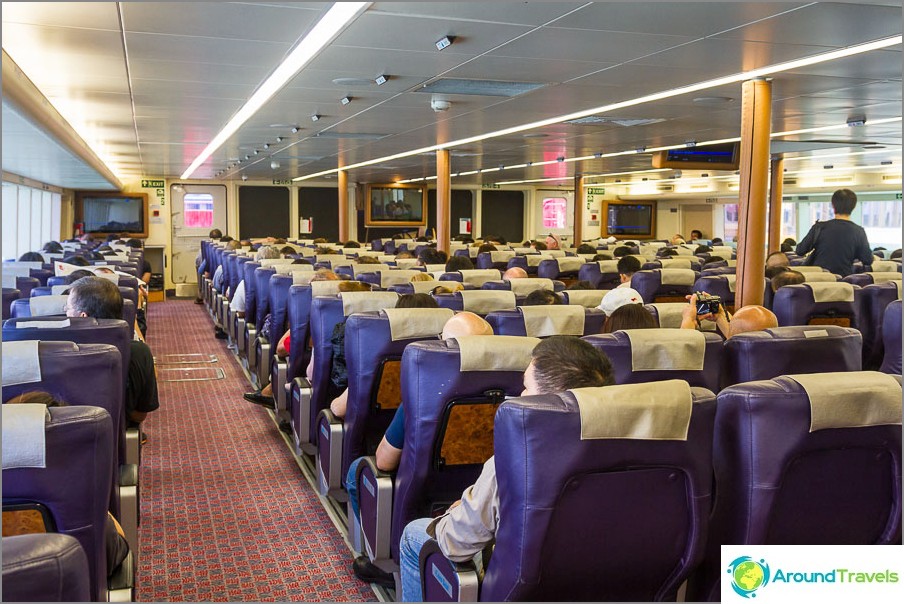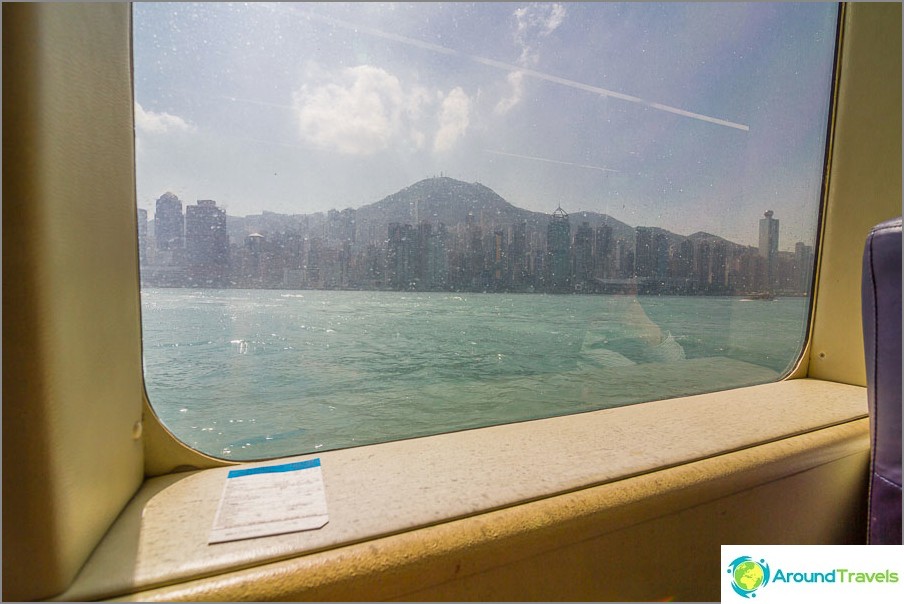 Hong Kong-Macau ferry schedule and back
Travel time is about an hour. The ferry sails very fast.
Ticket price - 150-160 HKD for the usual economy class. Others are more expensive.
There are several ferries between Hong Kong and Macau. The most popular ones are TurboJet and Cotai Water Jet, there is also First Ferry, but I haven't found it.
TurboJet Ferry Schedule
CotaiJet ferry timetable
Ferries run every half hour from 7 am to 12 at night. There are some more night ferries. Also, when you look at the schedule, pay attention to the specific place of departure and place of arrival, because there are different terminals in Hong Kong, Macau, and, accordingly, the schedule will differ depending on this. About this below.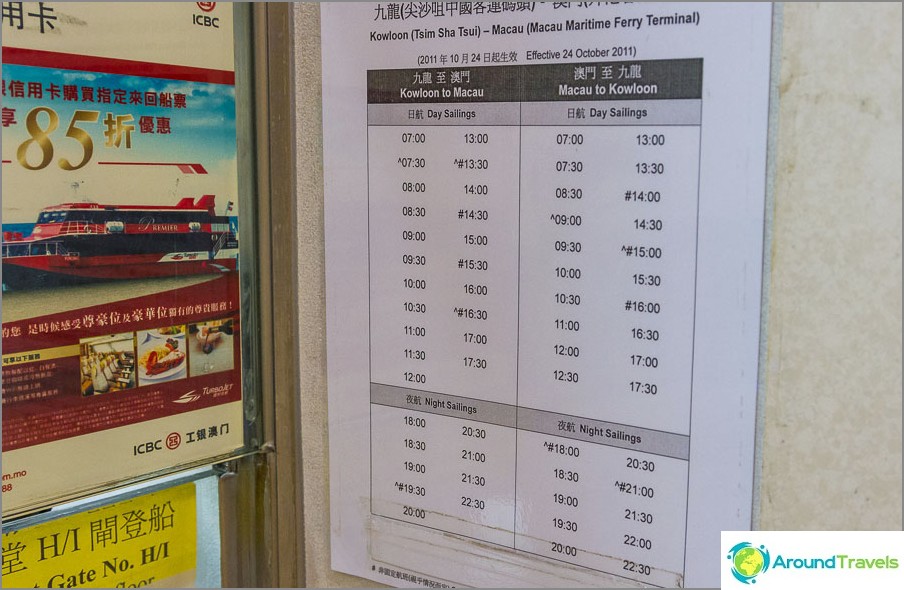 Terminals in Hong Kong and Macau
In Hong Kong, there are three terminals, from where ferries go to Macau:
- Kowloon Peninsula (China Ferry Terminal) near Tsim Sha Tsui Metro Station
- Hong Kong Island (Hong Kong Macau Ferry Terminal) next to Sheung Wan Station
- Cheklapkok International Airport (SkyPier).
Macau has two terminals:
- On the Macau Peninsula (Macau Outer Harbor Ferry Terminal)
- On Taipa Island (Taipa Ferry Terminal)
My ferry sailed from the Kowloon Peninsula to the PeninsulaMacau, so I then took a bus to Taipa Island at Macau airport (direct bus), left at the airport things in the storage room (in the evening there was a departure from Macau). And then again on the bus (there are numbers of buses in Google Meps) and went again to the island of Macau, where I walked around the city and looked at the casino. It would be more convenient to sail immediately to Taipa Island, but there was no suitable ferry for me, they go there much less often.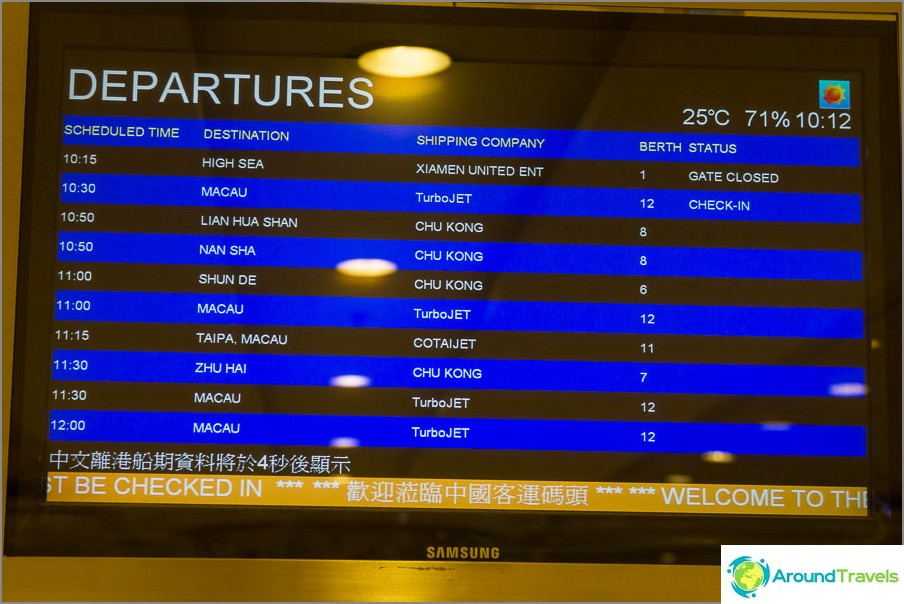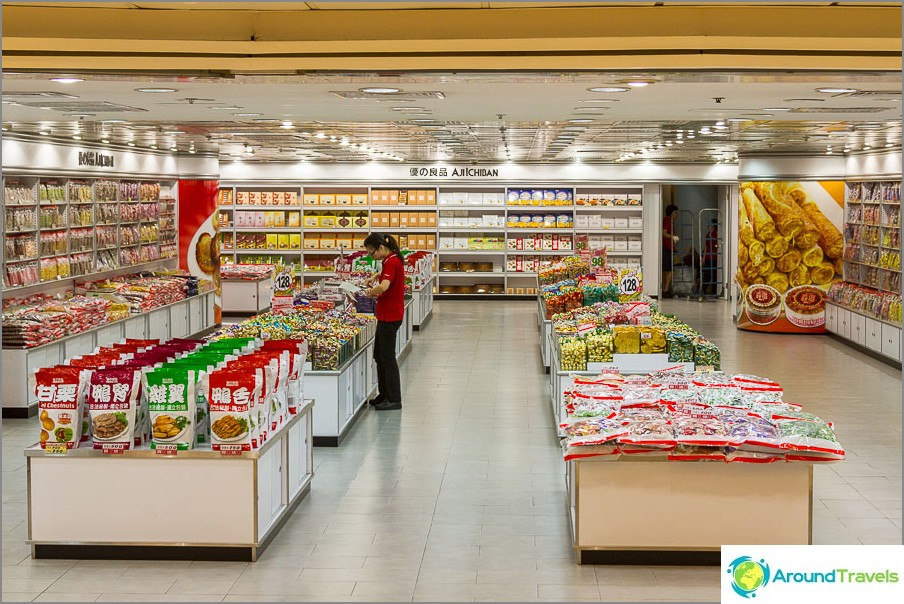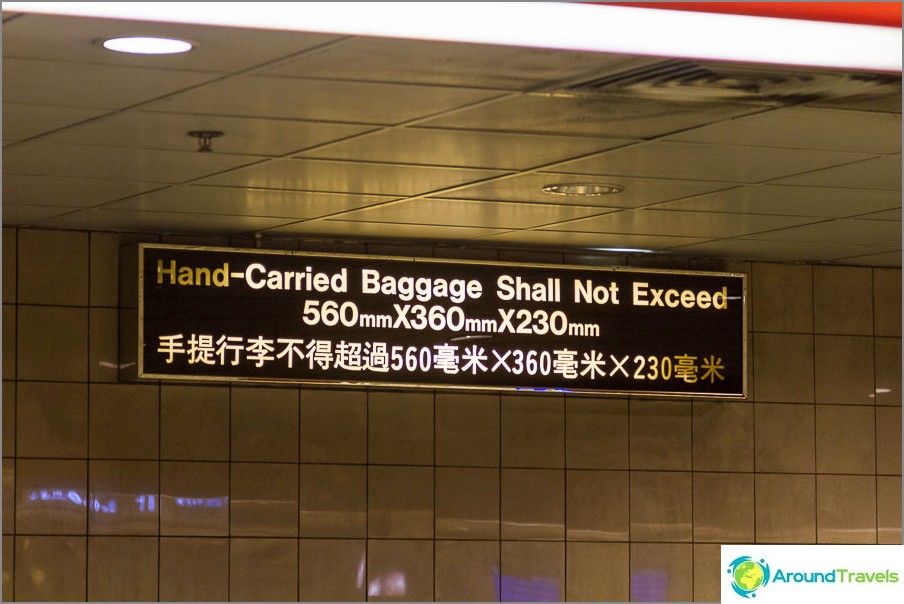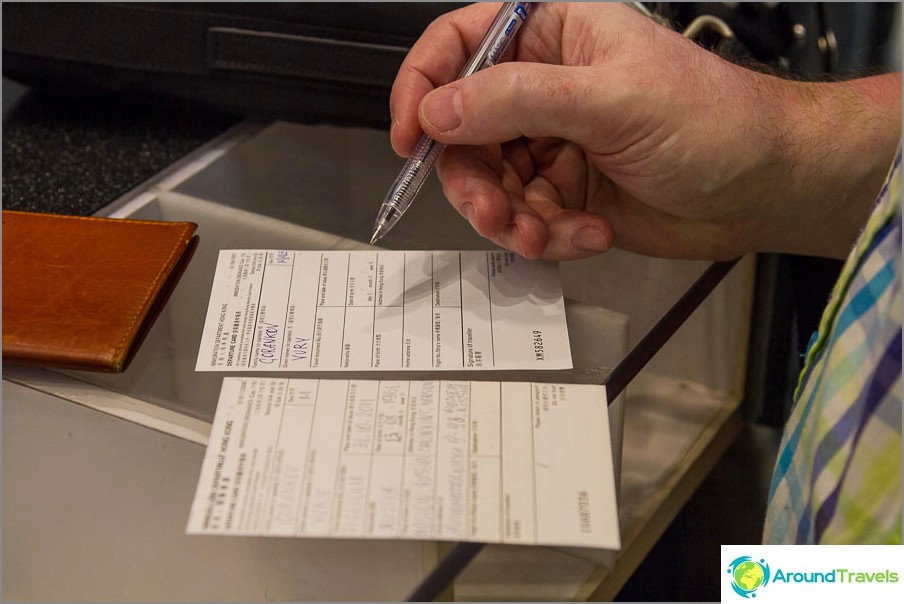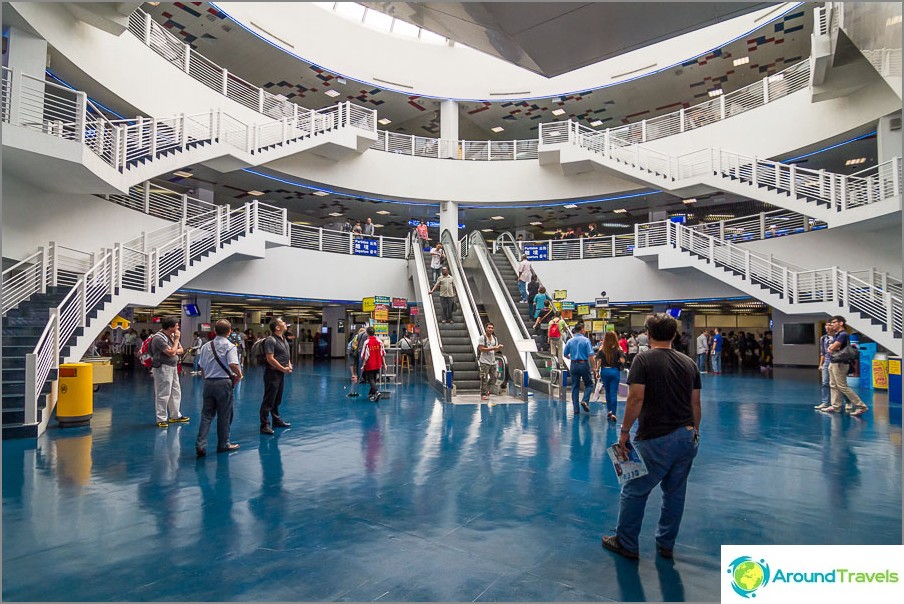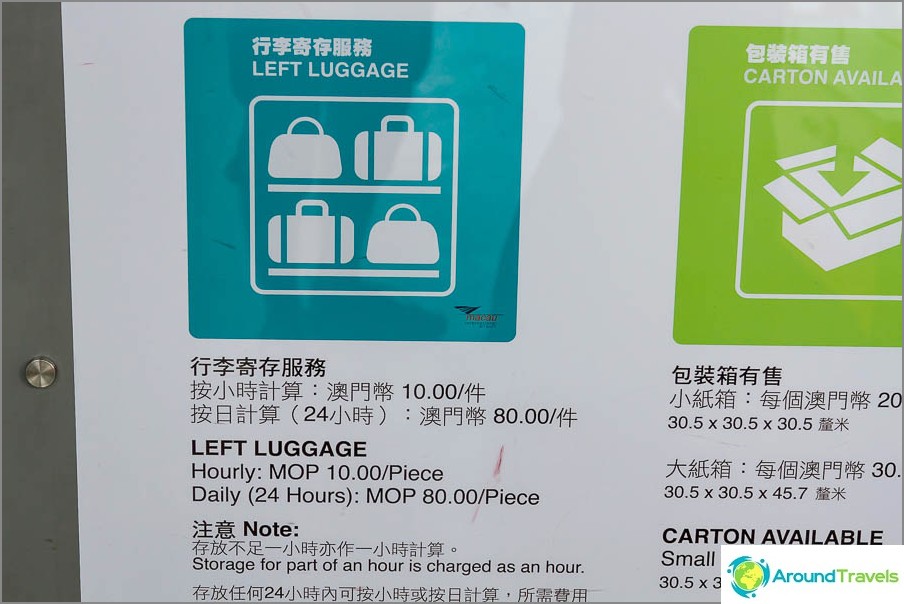 Map of berths (terminals)
Life hacking 1 - how to buy a good insurance

Choosing insurance is now unrealistically difficult, so to help all travelers, I compile a rating. To do this, I constantly monitor forums, study insurance contracts and use insurance by myself.

Life hacking 2 - how to find a hotel 20% cheaper

First, choose a hotel on Booking. They have a good offer base, but the prices are NOT the best! The same hotel can often be found 20% cheaper in other systems through the RoomGuru service.

Discount hotels