We recently stayed overnight in Voronezh. Something for a long time we got there from Moscow, but the main reason is that we only left at 12 noon, as always, before leaving, there is something that must be done. Plus, for lunch and nap Yegor stopped, which took another 3 hours. Let me remind you, he does not sleep in our car. So we arrived in Voronezh at 21 o'clock.
Honestly, disappointed with the apartment thattaken off. The first time is, before that, housing has always met the expectations and description on the site. No, the apartment is quite suitable for transit, but either we are aging and have become squeamish, or it should be cheaper in order to pay less attention to all sorts of little things. Familiar?
The content of the article
Apartment in Voronezh near the railway station
Price and reservation
Through Airbnb, you can rent housing from private individuals andwithout intermediaries, both for a day and for a week, a month. If you sign up for the service, you can get a $ 20 bonus via this link. The bonus can be used within a year after registration by making the first reservation. And be sure to look at my post. about the Airbnb servicein which I told how to register, how to confirm an account, how to search for housing and so on.
Here is a link to this apartment where you can book it through Airbnb. It costs 1500 rubles per day. But I'd rather look for something else.
Interior
Since we only planned to spend the night, II did not look for housing for long, simply limiting myself to the price (up to 1,500 rubles) and the area (along the road we will go to M4). According to the photographs, it was possible to rent only two options with non-grandmother's furniture, the bed mainly interested me, since on the couched sofas it was still a pleasure to sleep. However, we did not guess.
Very simple interior, but there is everythingAmenities: wardrobes, bed, fold-out sofas, separate bathroom, washing machine, balcony, air conditioning in the bedroom. The kitchen is also equipped with a normal one: fridge, stove, microwave, kettle. The apartment is one-room, but large in size. In general, clean, but there are dirty places.
This is where the merits end. Repair is old and most likely from the developer, dim lighting, open communications (pipes), and on the walls for some reason some butterflies are stuck, a kind of hint of design. Above the bed hangs a picture of a naked girl, which suggests some thoughts about the purpose of the apartment. In the bathroom and the toilet plaster on the ceiling, a very uncomfortable faucet at the sink, and the rooms, although more or less clean, are moving away, but I don't really want to be there. But most importantly, the apartment was smoked, and I really do not like the smell of smoke. In the rules of the apartment nothing is written about smoking, so maybe you can smoke here. After airing it became more or less normal, but still the smell remained. And the carpet on the floor, how long have it been done wet cleaning?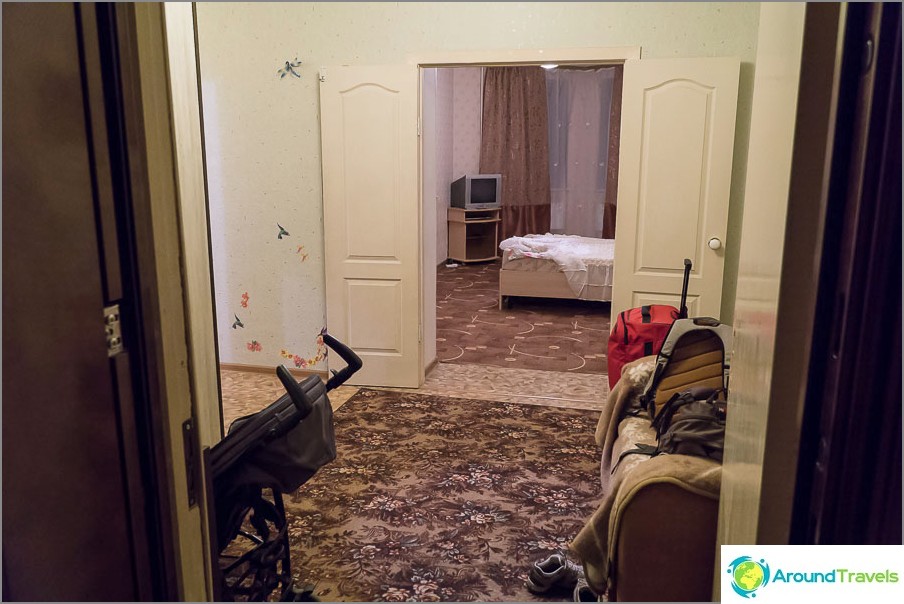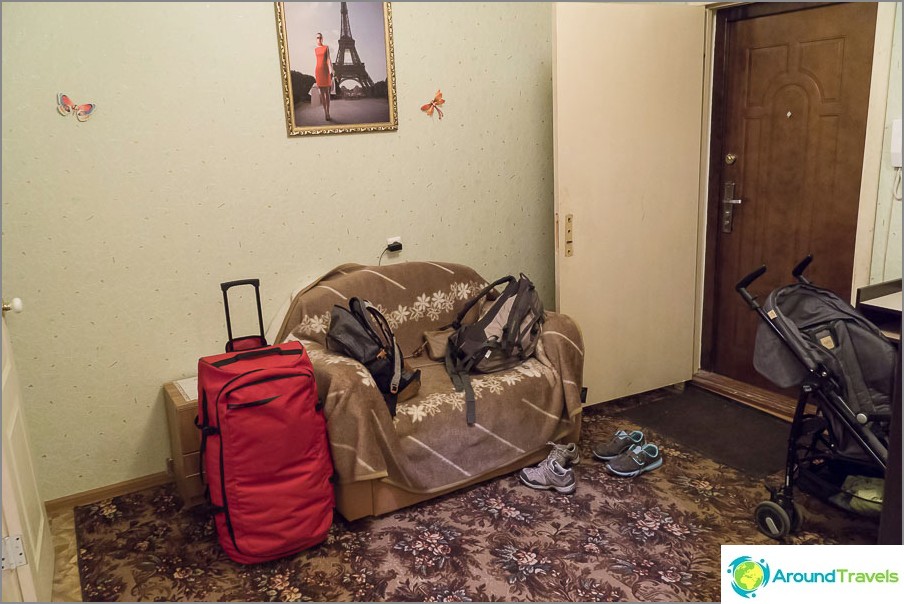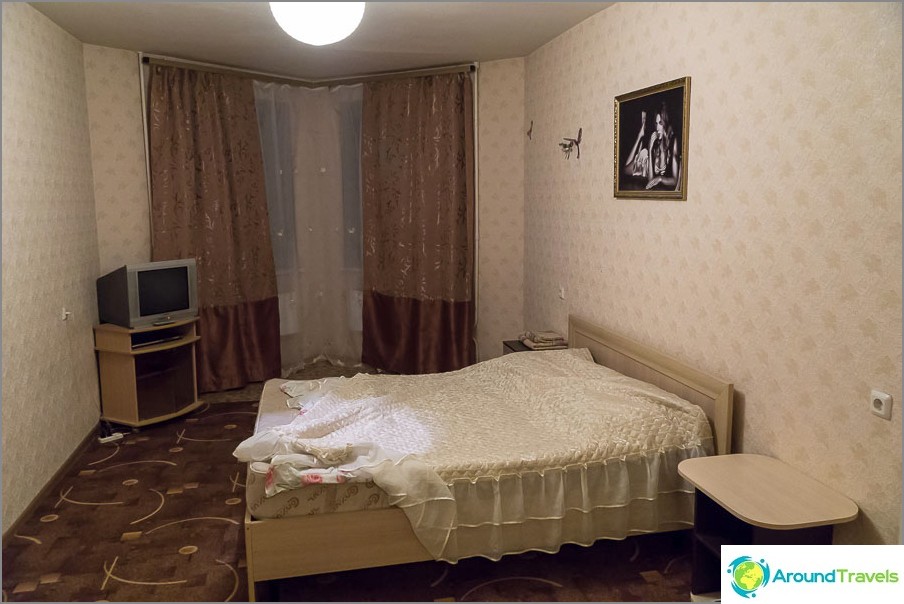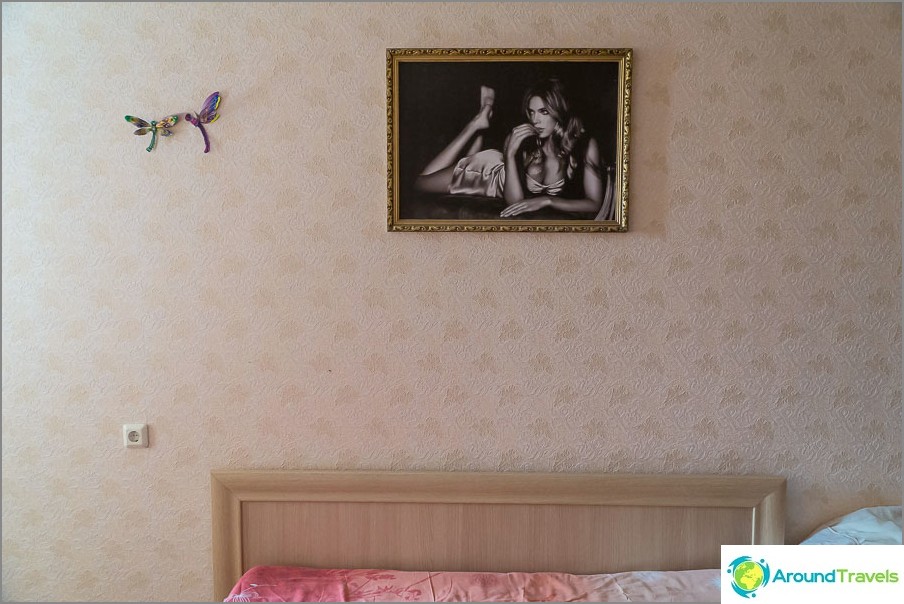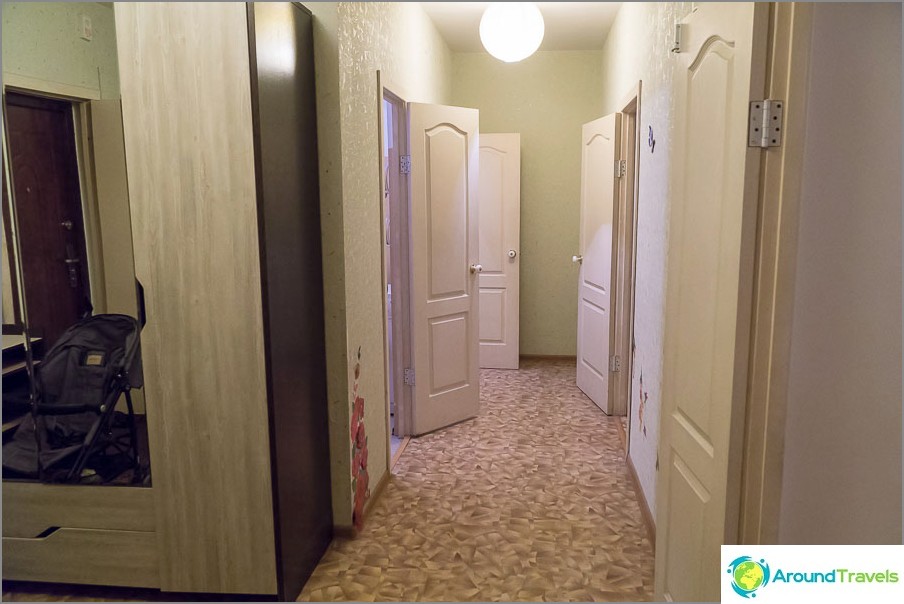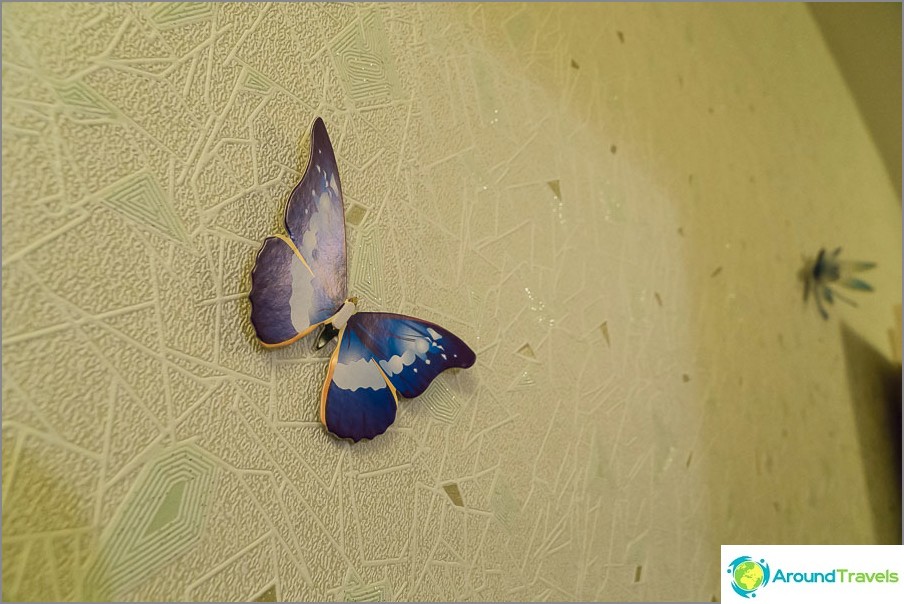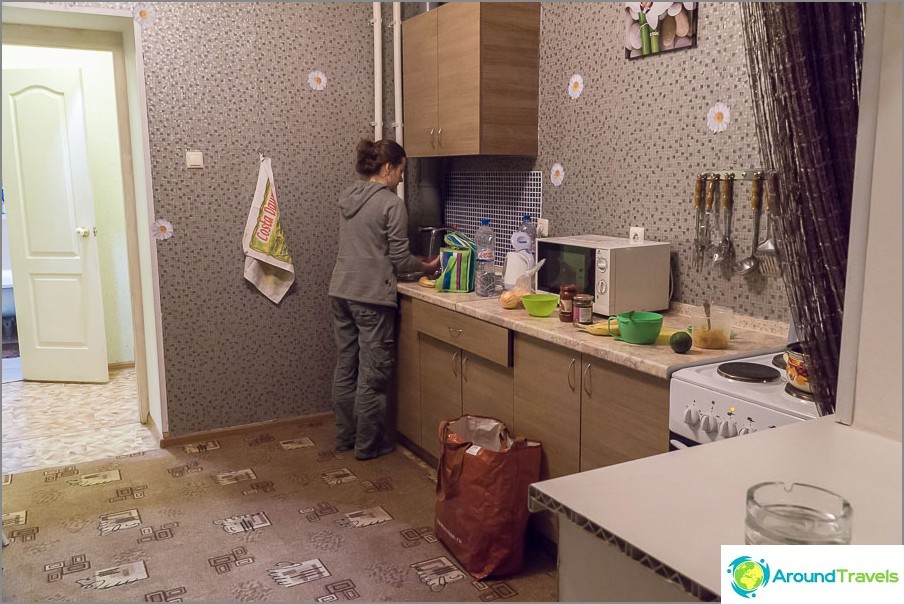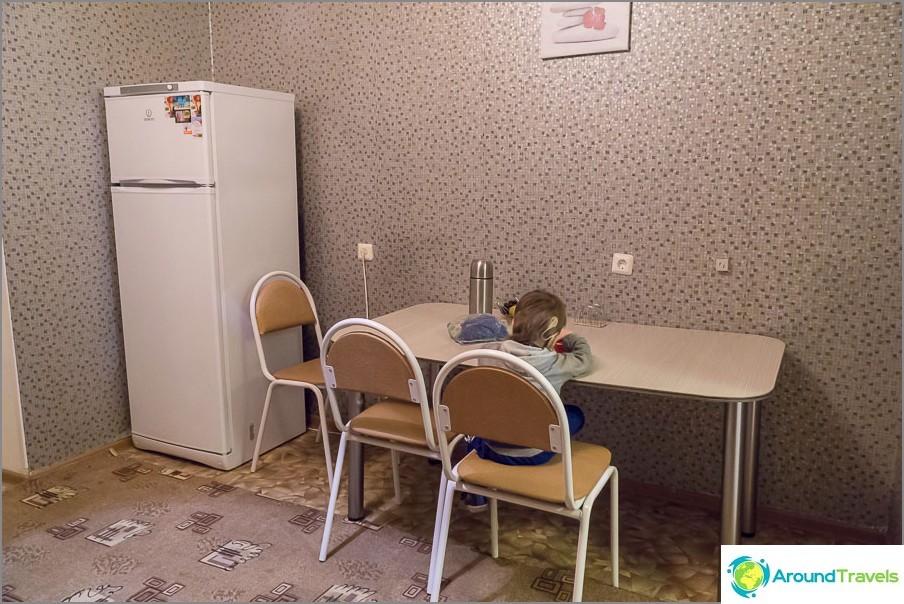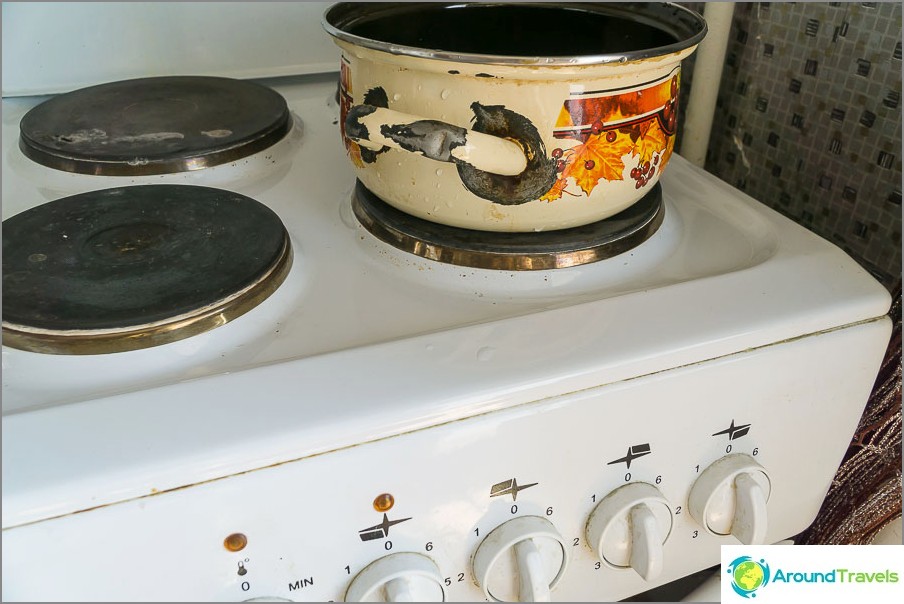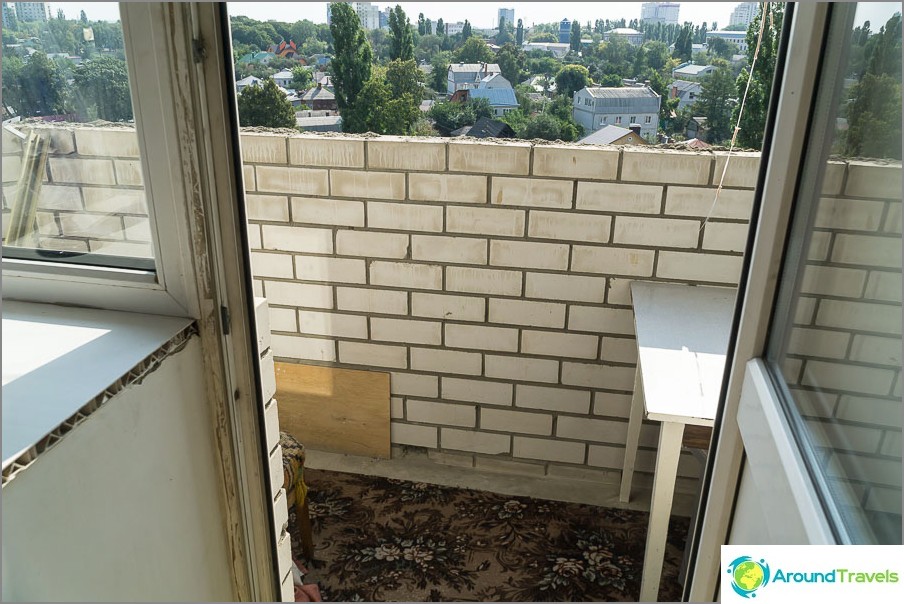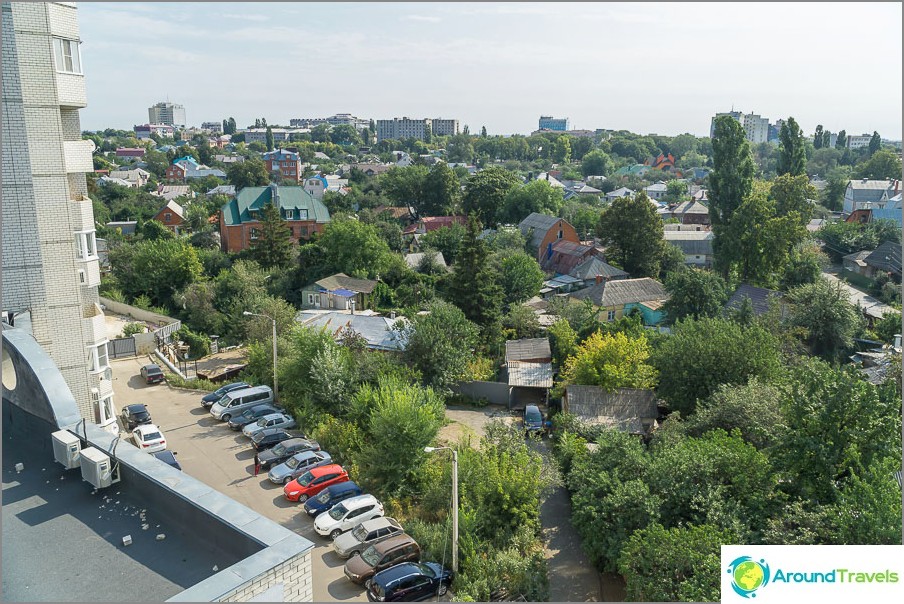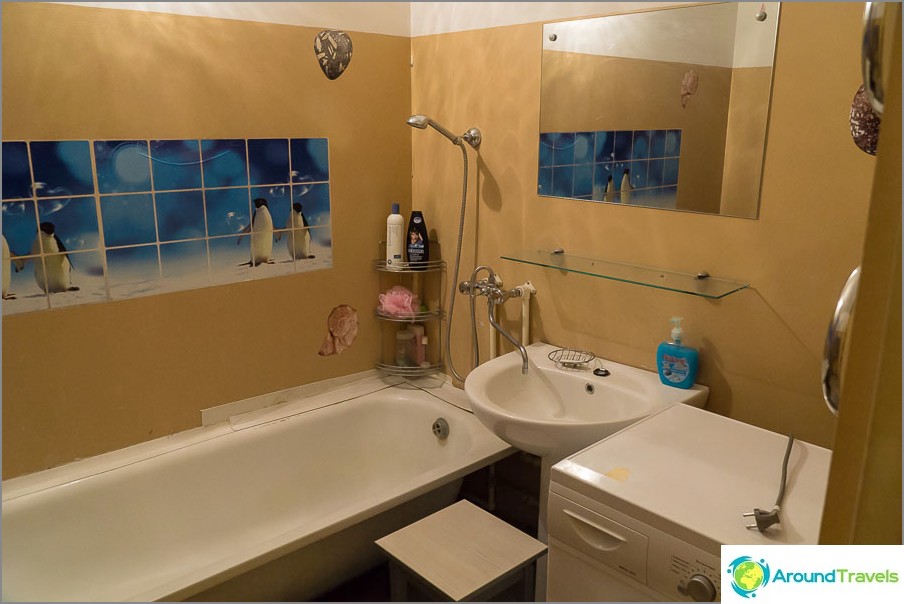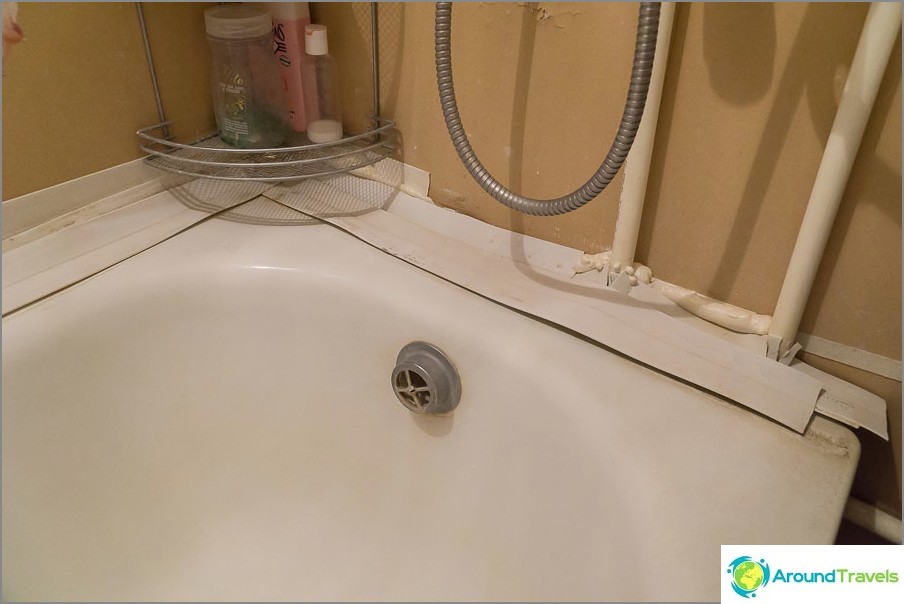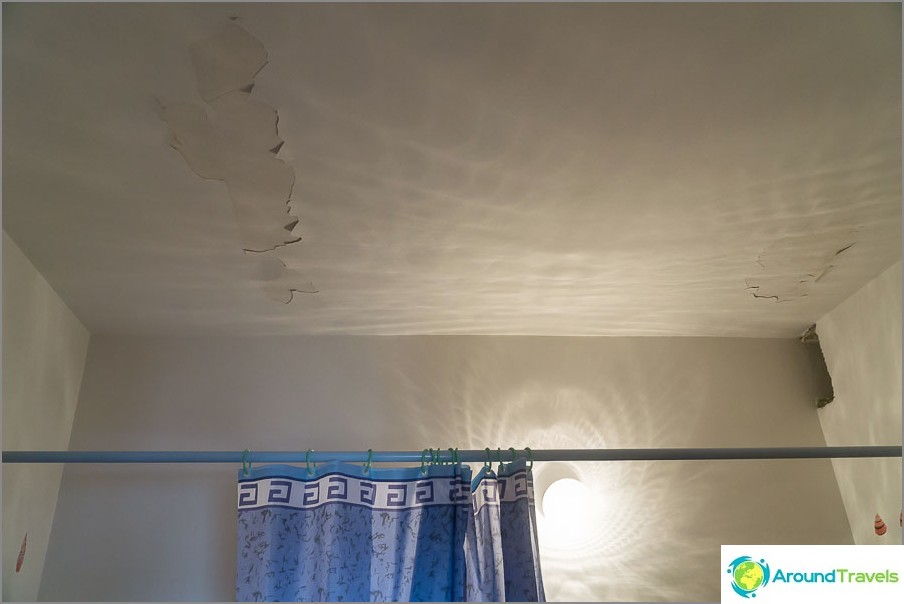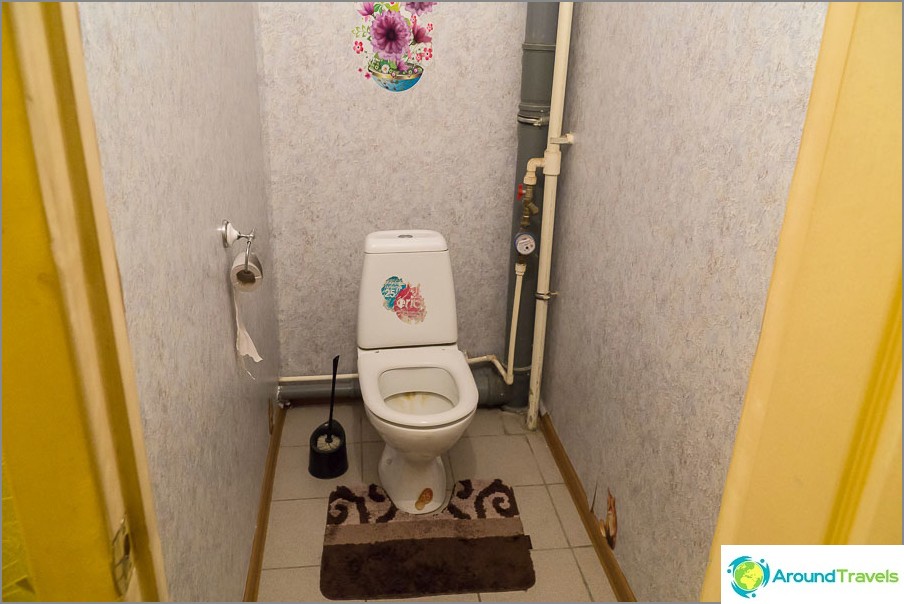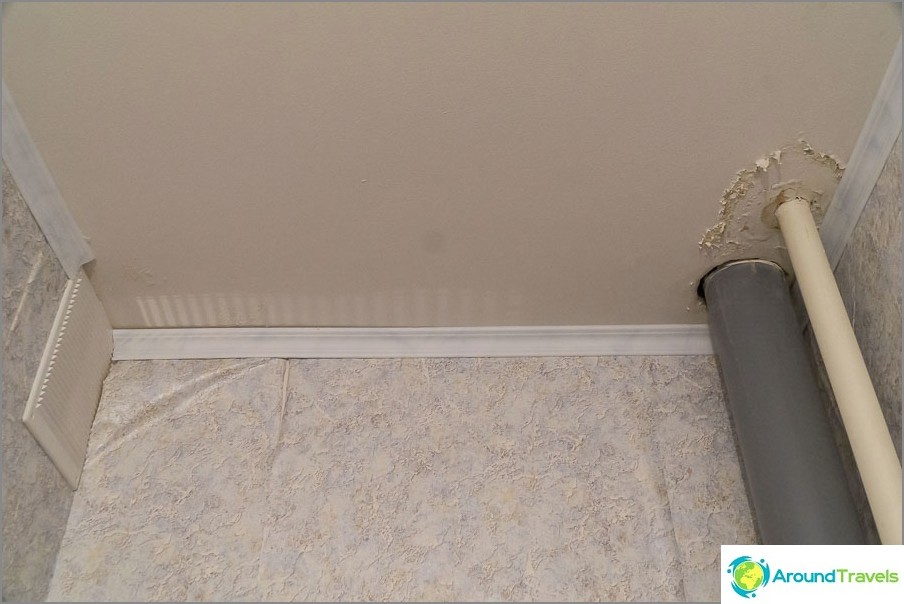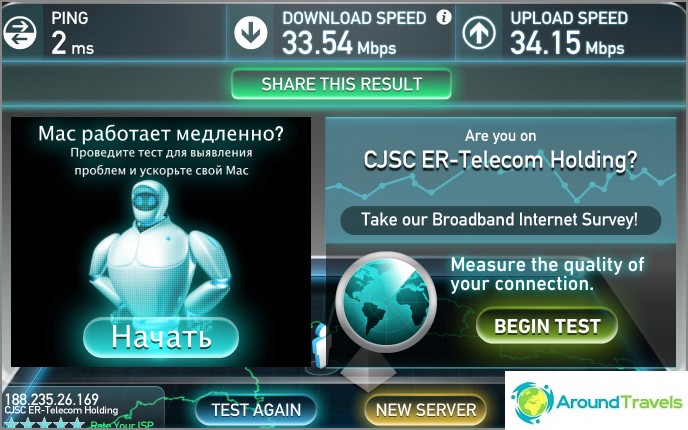 Sleeping places are also not a strong place givenhousing An old double mattress with springs penetrating into the sides. Mattress pad could save the situation, but it is not. And the bad thing is that the sheet is not special for mattresses with an elastic band, but ordinary, and of a small size, which makes it impossible to fill it. During sleep, she will stray, and lying on the mattress with her naked body a little pleasant. True, you can ask for a second sheet, ostensibly for a second folding sofa, then two will be enough to properly close the entire area of ​​the mattress. By the way, you can sleep on the couch, but it is one and a half sleeping and uncomfortable for sleeping.
What did not like
Another thought, and seemed to understand what did not like. The older, the more I do not like other people's old things and dirt. One thing, his own, for example, an old sofa, which he bought himself and took to the dacha himself, knowing his entire history. Another thing is a sofa on which thousands of bodies slept (sweated). Well, for me, after all, the smell plays a huge role, I am too sensitive to them. Prokurennost creates the impression of a brothel, especially if it is combined with other factors, such as layered plaster on the ceiling.
Accommodation on Airbnb can be divided into two categories: where the owners themselves live and the apartments are purely for rent. In the first case, you come almost as a visit to friends, and if the owner is clean, then there should be no rejection. Well, dirty somewhere, something old, well, it happens. You know that this is all from one person who is like a friend. Apartments that do not live in, and which are constantly being rented daily, are akin to hotels, and you perceive them that way. Therefore, if such a "hotel" is dirty / shabby / smoked, then immediately there is a feeling of a walk-through yard, which is not particularly monitored.
I concluded for myself that if I come toan apartment that is sharpened for rent, then everything should be relatively new and clean, and even better in the style of minimalism than with old furniture.
On the map
The apartment is located quite comfortable, as inwalking distance from her train station. For transit by car is also convenient, close to the highway passing through Voronezh. Opposite the house is a small non-stop grocery store, a 5-minute walk ATM (Sberbank) and a supermarket.
Apartment in Voronezh
Apartment in Voronezh
Apartment near the railway station of Voronezh. For picky travelers.
More about the apartment
Apartment near the railway station of Voronezh. For picky travelers. More about the apartment
P.S. I can recommend the apartment only for transit or for picky travelers. 2 years ago we stayed here in this apartmentfor the same money and it was much better. You ask why I did not choose the apartment? I will answer, it is interesting to me to explore new