There are few countries in the world you would likededicate a decent part of your precious life. This does not in any way apply to Thailand. To study it in full and have time to enjoy all its features, you need to go to Thailand for a month, or even more.
This is exotic, this is the ancient world, this is fantastic. This is a completely different, different from ours, the world!
Here, any tourist will find entertainment to your liking.
All useful articles we have collected in a single FAQ Winter in ThailandThis information will be useful both for those who are going to spend the winter and for those who will go for a short time. Everything is written on the basis of personal experience.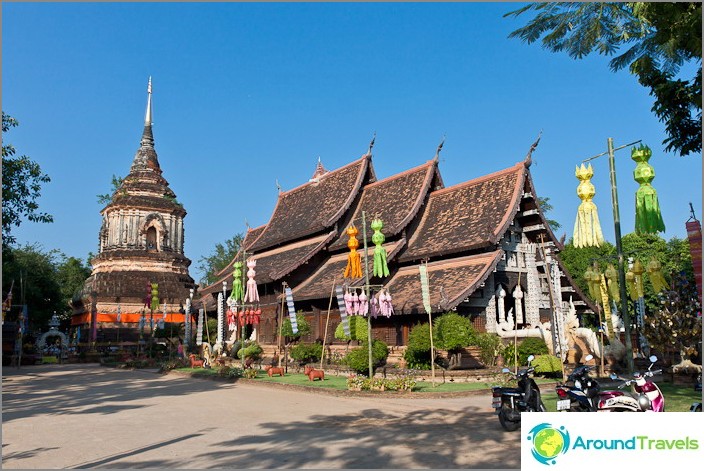 You are looking for an opportunity to sunbathe onthe shore of the reservoir, indulging in the rays of the gentle warm sun - please! For you to choose the waters of the Indian Ocean, the Gulf of Siam (Pattaya resort) or the Andaman Sea (Phuket resort) and this is only a small fraction of all recognized and wild beaches and resorts.
About the merits and beauty of each of them cantell for hours, and remember all my life ... But with words, it's all the same, you cannot convey all that beauty and originality, and most importantly, that range of feelings that does not leave you during the whole journey. This is a must see and feel for yourself! So it's not worth going to Thailand for a month, only for half a year.
Or maybe you're a recognized "shopaholic" andpassive beach recreation is not for you. At your service - a huge selection of various boutiques, shops, shops where you can buy, absolutely, everything you want, and even what you didn't suspect there is in nature. Firstly, this is an abundance of precious stones - rubies, sapphires, emeralds ... One of their names is already dizzy!
Secondly, clothing and leather goods and silk. As well as various wicker products, wooden products, ceramics, etc., and all in the spirit of national color. I am afraid that even a month is not enough for all this not to buy, and even to admire all this beauty and uniqueness.
Or maybe you erotic fantasies? So Thailand - a recognized country in the field of embodiment of erotic fantasies and the execution of a unique massage. And this is not a business taychanok. This is their way of life, this is their style, this is their "highlight", if you want. In general, sex services are very diverse in this country. Sex shows there are all sorts of directions and genres. Here you can enjoy both striptease girls and transsexual performances. The latter, by the way, are no less inferior to the spectacularity of the famous Moulin Rouge and Lido in Paris in their brilliance and expressiveness of their performances!
In short, determine what you mostinterested in and forward to the development of a new world and getting unknown until now, feelings and emotions. The main thing is to take more vacation ... and go for a month to Thailand!
Life hacking 1 - how to buy a good insurance

Choosing insurance is now unrealistically difficult, so to help all travelers, I compile a rating. To do this, I constantly monitor forums, study insurance contracts and use insurance by myself.

Life hacking 2 - how to find a hotel 20% cheaper

First, choose a hotel on Booking. They have a good offer base, but the prices are NOT the best! The same hotel can often be found 20% cheaper in other systems through the RoomGuru service.

Discount hotels