Once a person wrote me in the comments thatjust like me, I was sick with Thailand, but then I became disillusioned with it and decided to fly over to Spain, where everything is much cheaper, more comfortable, tastier, more hospitable and so on. I am very concerned about this topic, because if we don't find anyone to work with Egor in Thailand, then our next stage is Europe, we will look for opportunities to live there. Therefore, I decided to interview Tatiana and ask in more detail what is better in Spain than in Thailand. The answers were very, very interesting, even if controversial.
We must understand that everything in this world is subjective, andI, for example, have a completely different vision of Thailand and other data on culture, sincerity of Thais, prices, food, and other points. I will not present them here, because in this case the opinion of the respondent is interesting, and not mine. Especially since in Spain I was only once, when I was still a schoolboy and as a packager, so Thailand cannot compare with it. Ideally, you should always draw your own personal conclusions about any country, because one is a plus, the other is a minus. Not once was this, holivars arise even over which beach is better / worse, what can we say about countries for living.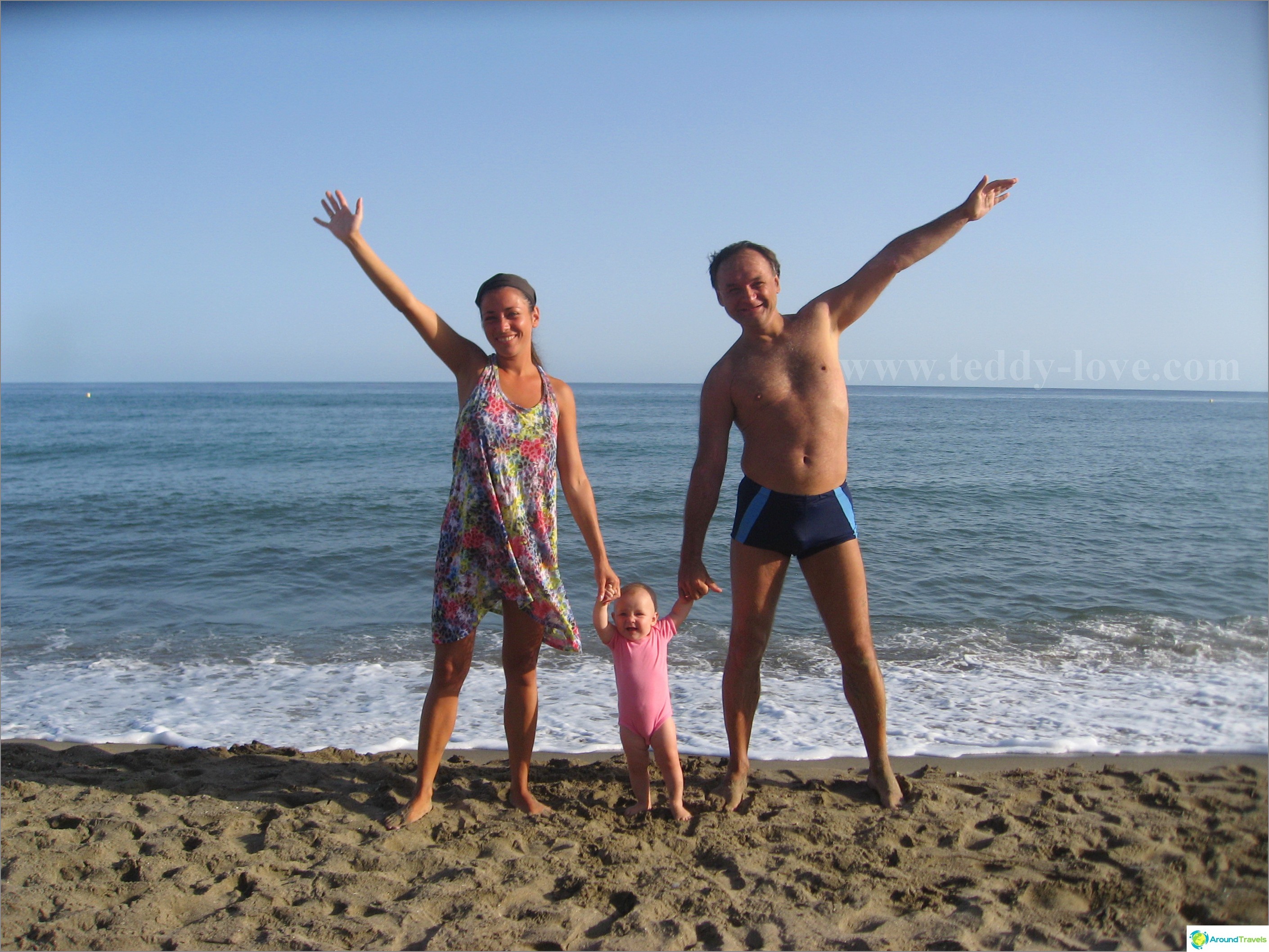 The content of the article
From Samui to Spain without regrets!
Tatiana, tell us a little about yourself who you are and whatdo you do? And how did it happen that you first got sick with Thailand, and then your opinion changed dramatically after a trip to Spain, and finally and without a doubt?
Not so long ago I had several types of business,the largest in Russia and Europe School Handicraft Studio and much more, but after the birth of my daughter, I realized that I had already earned enough to be able to devote myself to my family. So I sold my entire business and my husband, my baby and I decided to move somewhere from Russia. Now I've come back and I'm doing more family, waiting for my son to appear, keep a blog about life on Koh Samui, travels and works of www.teddy-love.com, as well as create collectible toys.
About Thailand and Spain - everything is known incomparing. I once liked Tae very much; I was there several times, but I never lived for more than a month. When my daughter was born, we lived our summer in Spain, and then we decided to go for good to Thailand. Due to the fact that in Spain in winter "cold" is +17, and in Tae there is a heat. However, in my opinion, Thailand has changed very much for the worse in the last 5 years. The main advantages in choosing Thailand, not Spain, were "eternal summer", cheapness, good food, the sea ... But comparing, we personally determined that the temperature regime is better in Spain, besides, there is cheaper and better food , and bathing water ... And there are no any fevers, insects, thermal allergies in children ... In general, let those who are impressed with Thailand forgive me, I was very disappointed in this country. After the trips and the first half of my life, I was absolutely delighted, everything seemed wonderful to me, but in the next six months my eyes began to open up on many things, especially the true attitude of Thais to foreigners, the myth of the cheapness of this country, the climate, and much more.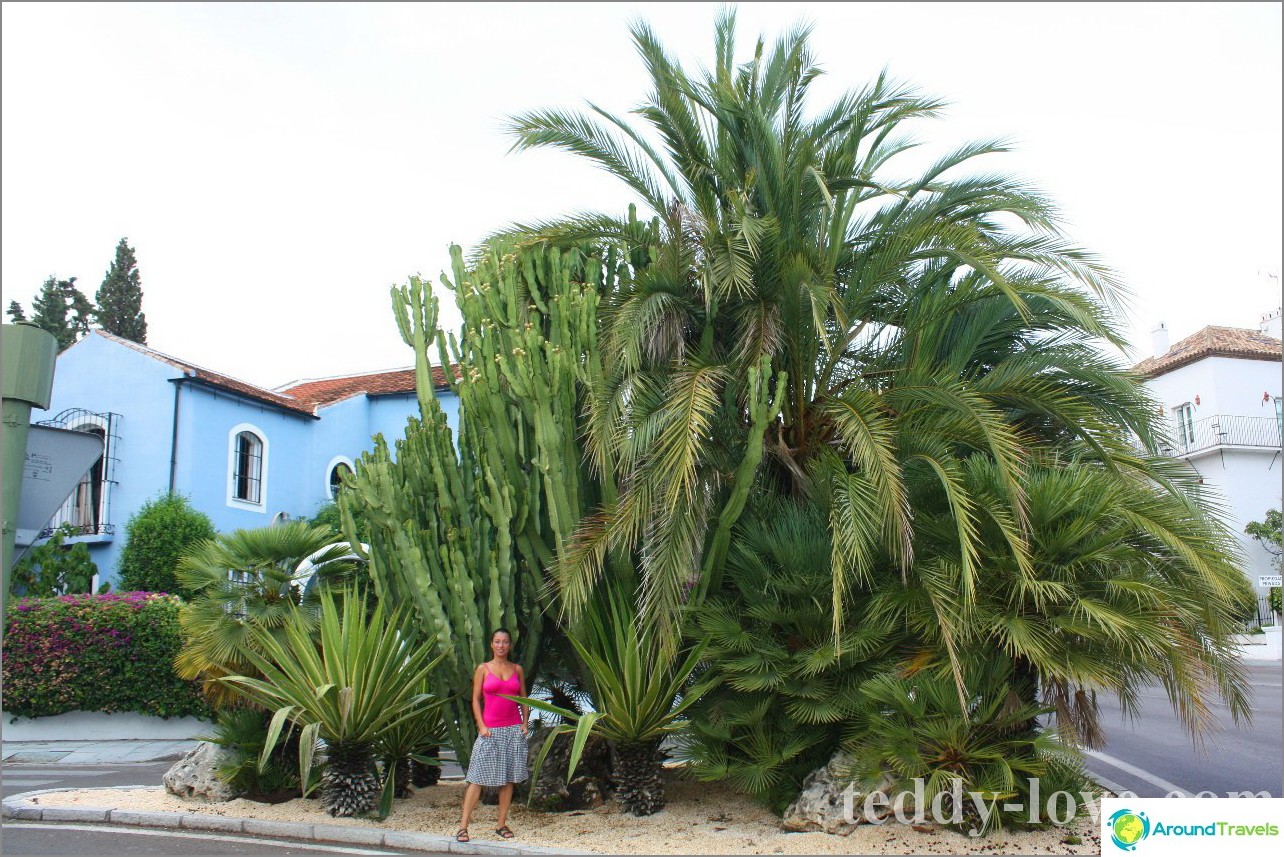 Housing
In Thailand, for 15 thousand you can rent a good condo,Renovated, nice furniture, modern appliances, with 1-2 bedrooms, large in size, sometimes with a pool and gym. Yes, such condos are not everywhere, but in this case we can already talk about the house. For 20-30 thousand we get a modern and new home. And if we talk about annual contracts, the possibilities are still expanding. What do we get for this money in Spain?
These are all Thai prices for certainplaces and luck. In a good location, by the sea, with a developed infrastructure - prices will be much higher. In addition, it is very problematic to remove something in the fall and winter during the season, smart foreigners (and ours also already) book the houses they like ahead for two or three years to winter. As for the quality of housing, I would not call it "European-quality repair," almost all of the housing is "Taistyle" with concrete "furniture". Finding what we are used to in Russia - with a good kitchen, oven, washing machine, and so on - is almost unreal for this money. Hot water will be only in the shower, tiles - gas burner ...
As for Spain, at least in thatThe region where we lived (Calahonda near Malaga), a normal studio apartment (bedroom + living room the size of a room, a kitchen and everything you need, with two balconies) cost 200 euros, for 300 euros an apartment with two bedrooms and a living room, two baths, three balconies ... Moreover, the quality of housing does not even compare with the Thai !!! Immediately closed courtyard with greenery, good grass, a huge pool. And the Internet is definitely not like Thai. (For us, the lack of a normal Internet and constant blackouts on Samui were a terrible problem). All this on foot from the sea. By the way, on Samui you can find accommodation not far from the sea, but here in Hua Hin, for the money you have indicated, your house will be better, but you can only get to the cupola sea only by transport. In Phuket, prices are higher by the sea, and in many places in Tae the sea is not in principle a cupola ...
As for Spain - for 500 euros, even for a monththere they also saw wonderful apartments in two-storey houses right a few meters from the sea and with a view of it, of course. And, by the way, the prices for payments are lower than in Tae. And just the other day, a friend of mine was looking for housing in Spain, and she had some requests from her, so on the websites of the Spaniards themselves found luxury houses of 2-3 bedrooms with all furniture, appliances and utensils, with a pool in 5-10 minutes walk from the sea for 500-800 euros. Now, personally for interest, I looked at the first available site for excellent apartments on the beach for 300 euros in a large assortment. Moreover, Thai houses for the same money can not be compared in any way! By the way, there were 23 TV channels in Russian in our apartment! After a month of life, it pleased us. And in Thai only Thai TV. And a week later we had many Russian friends from among the emigrants whom we went to visit in the evenings. In Thailand, out of season you will not always find someone with whom you can hang out, especially close by. Of course, prices in different regions of Spain will be different, just like housing prices in Chiang Mai or Phuket in Tae, for example. Somewhere more expensive, somewhere cheaper ...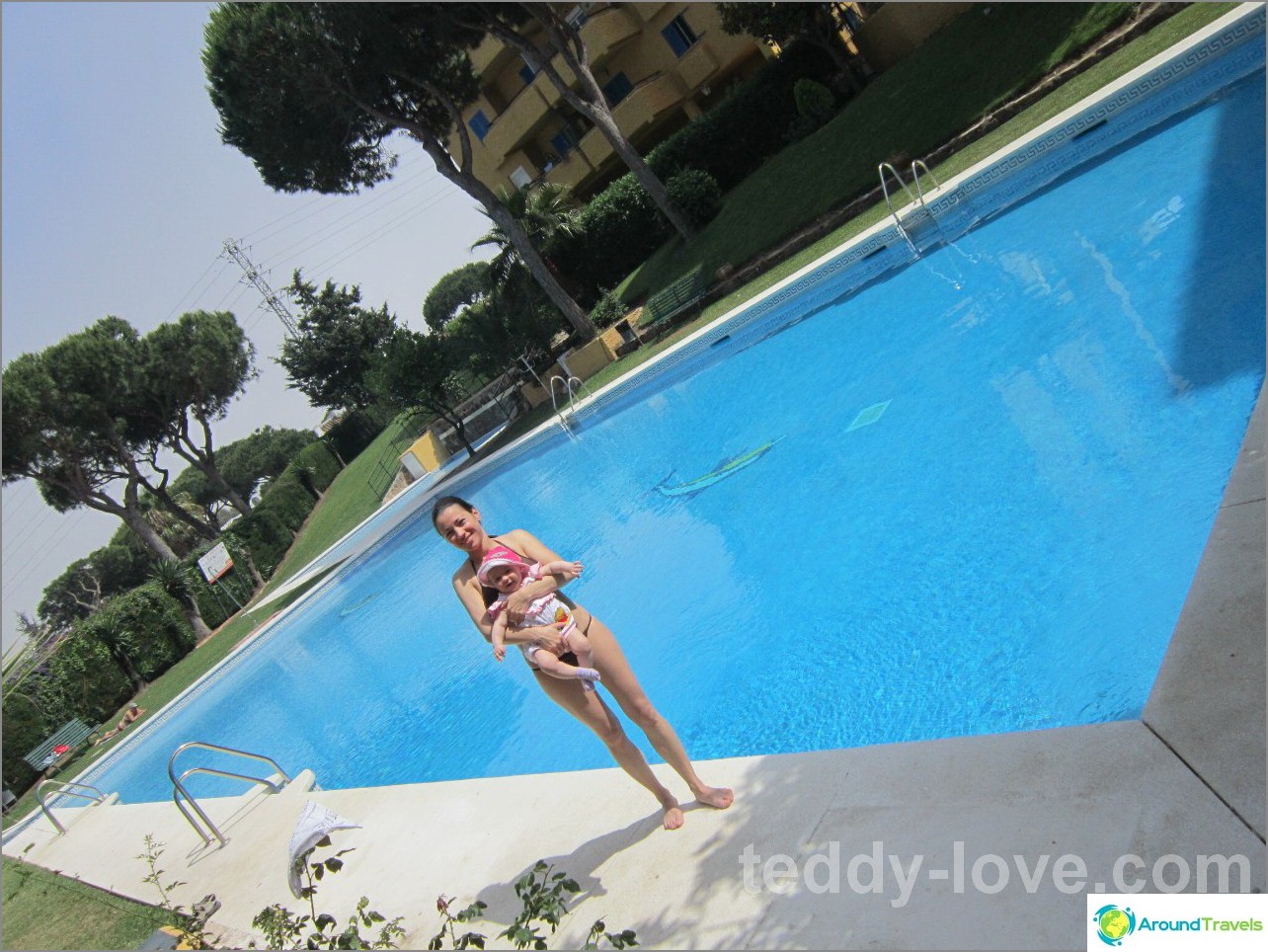 How difficult is renting accommodation in Spain? In Thailand, I just came to the area I needed, went to the condominium reception, and if I had apartments, I drove into them after 5 minutes. With houses about the same. That is, no design in advance and preparation, no restrictions under the law, I want for a month, I want for a year. As well as the choice of housing is huge, you can just walk / ride around the area and review a bunch of housing. In the same Russia, for example, renting an apartment for a short period is very, very difficult, plus you will not enter the apartment from the street and you will not recognize it.
Accommodation in Spain is removed more difficult. If you're lucky, you can meet on the spot those who speak Russian, in Spain there are a lot of ours, Estonians and others. Local housing can also be found, as in Taja. There are a lot of housing rentals, phone numbers often hang in the windows, although I think you need to know at least a little English, it's not easy to explain in Thailand. We rented in advance on the Internet a little more expensive through the Russians. Overpaid, but we were met at the airport, they all told and did not have to look with the children. Although, if you book in Tae through ours, it will be much more expensive.
About the lack of design in Tae - I bet. Thais in this regard, the people are cunning, for them pride to fool a foreigner. So my opinion is that a contract must be concluded. Already, our first owners were rich and decent, as we thought, although we lived remarkably in the first two houses for 6 or 8 months in a row, and they "forgot" about the pledge when leaving and tried to inflate us with payments, well I took a picture of the counter. And such stories are very frequent, so you need to fix everything. And then at the exit and pledge your "disappear", and for electricity can be formed a very surprising cost ...
The Spaniards are great in this regard - everything is prescribed incontract thoroughly, the pledge we did not take. In each house in the resort areas there are cafes, agencies, shops, their owners usually either own apartments in this house, or know all the tenants and tell you who to turn to. In general, it is necessary to study Spanish sites, shoot for them for the first time. And even more so, we were offered to send in advance a signed contract for everyone at the consulate, if necessary. And they also make temporary residence at the time of the contract, this is considered to be in the order of things.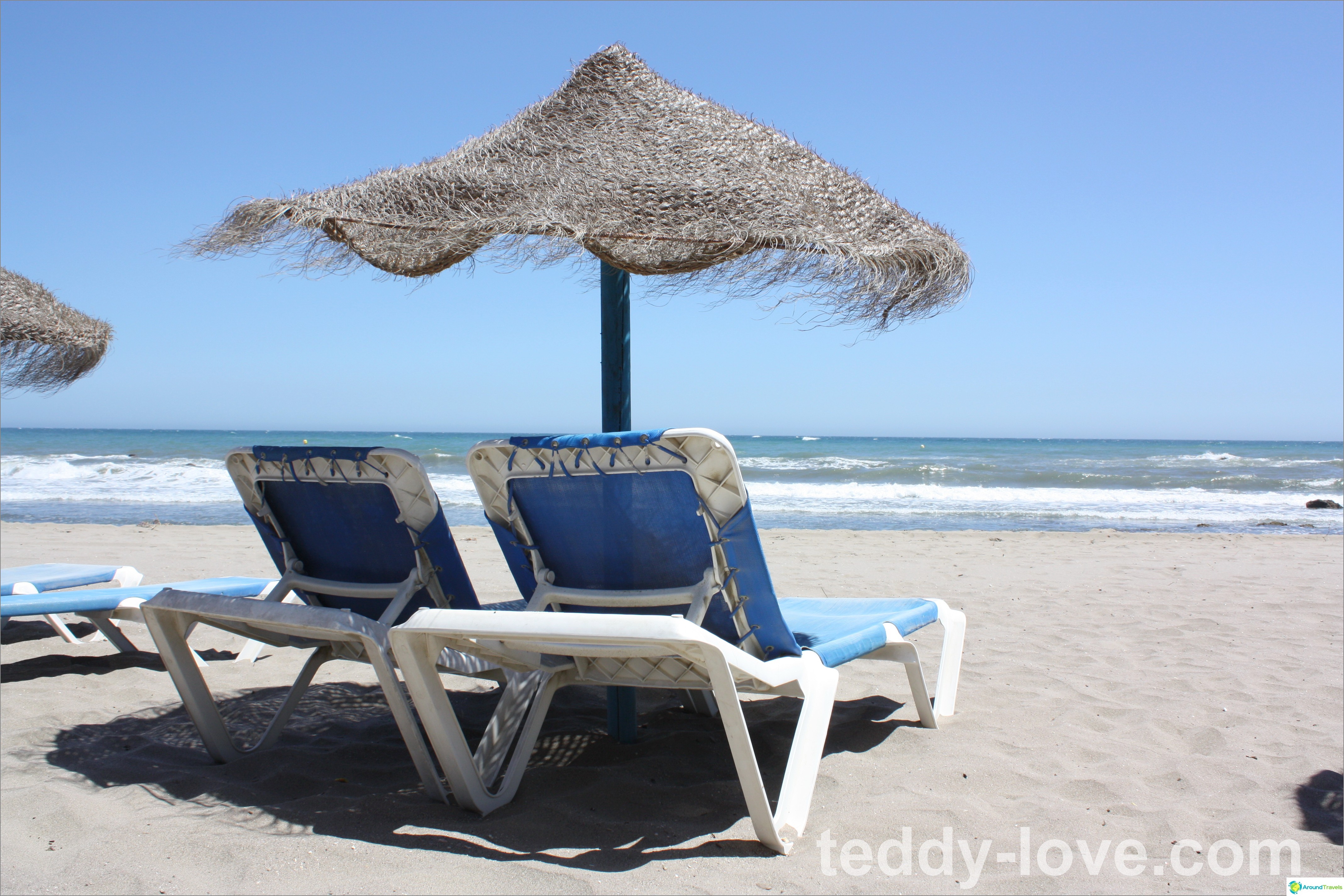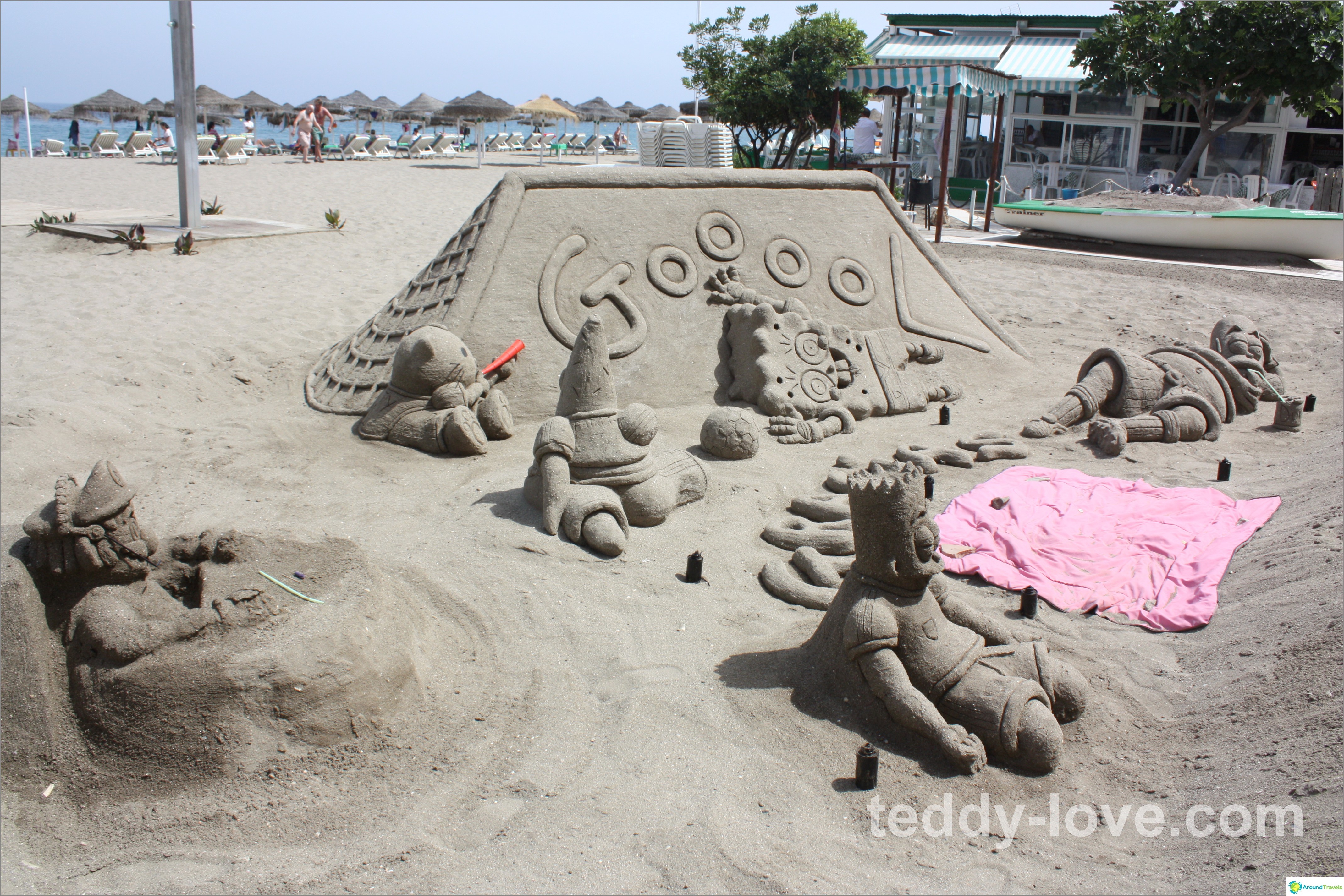 Visa issues
Schengen visa is given for a maximum of 90 days perhalf a year It is somewhat more difficult to get it than the Thai, which is given to absolutely everyone. What I see difficulties: you need to have an official source of income, a decent amount in a bank account (50 euros / day per person), confirmation of housing reservation. For a long time, for example, I did not have any of the above, but for a Thai visa I don't need anything from this. And what if you want to live more than 90 days, or even a whole year? In our conversation, you mentioned that there are some loopholes? Are they legal? As far as I know, the issue can be solved only by a work or student visa, as well as by buying an apartment for 500 thousand euros. Investments and starting a business are not considered unrealistic. And in the same Tae there are many ways to live long and legally. Yes, some of them are costly in money, others are more time consuming, but it is available to everyone, and with some approach you can generally spend 500-1000 baht / month for this.
I will not tell you about the long periods, as weenough for 90 days. However, earlier it was possible to live 90 days at the end of one half of the year and 90 at the beginning of the next, and this is already half a year. As far as I know, horror stories about getting Schengen are already in the past. At least, all my acquaintances from Moscow received a Spanish visa without problems and refusals. Documents to receive - no more than to receive the same Thai. There is also a hoo list of documents. In my personal opinion, this is more of a problem with a Thai visa, all these extensions, trips to the emigration office in Tae, obligatory departures from the country at least once every three months ... During the time we lived on Koh Samui, money to travel to neighboring countries from - for the solution of the visa issue and the need to make a new visa, we spent more than on the very life on the island.
By the way, from January 1, 2014 in Tae is introducedadditional tourist tax for each entry. And in Spain, since we ourselves are from St. Petersburg, we traveled around the Finnish Schengen. For St. Petersburg residents, its receipt without any problems at all and in principle without any references. But now the rules of Finland have changed a little and, alas, not for the better for us. If earlier it was possible to spend half a year in Europe, then from October 18 for the last 180 days it is impossible to spend more than 90 days on a Finnish visa in any European country. However, I think there are always ways and exits, we just have not yet looked for them as superfluous. After all, a huge number of Russians live in Spain all year round and somehow solve visa issues. I think you can search the Russian forums and find loopholes.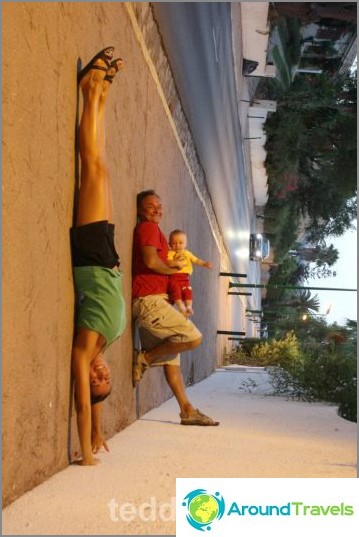 Food
Thai food, I understand you do not like, andso you had to buy expensive European food? If so, tell us what you got in this plan in Spain, perhaps even then it is worth comparing with Russia, because there the food is more similar.
Not that we don't love, we almost every daythey ate in Thai European restaurants, or rather, my husband liked it, and I started to feel sick of rice rather quickly, well, once a day you can eat something local. In addition, Thai food is terribly unhealthy, Thais lovers simply add incredible amounts of sodium gluten to each dish, various additives, etc., which is often forbidden in civilized countries. Yes, and almost no dish is prepared in Tae without adding their favorite sauce of preservatives, dyes and rotten fish, if they haven't prepared it with them, they will be put on the table. In general, this child can not feed. Well, it's scary to take fresh juices, because even in shopping malls, where they are made right in front of you, they never wash fruits, this is not accepted. Who can eat from a tray on the street, when food hangs under flies all day (or maybe not one), and salads can get in the way with their hands, they will really eat for a penny.
If you pack up in supermarkets, it canget cheaper than in Russia, but more expensive than in Spain. Let's say meat, chicken is more profitable than ours. As for the products we are used to, they are just golden! Tomatoes, cucumbers, zucchini, potatoes - all imported and worth more. Fruits are the same - if you buy something local, such as mangoes, durians, papayas - cheap (although more expensive than seasonal fruits from us). But I, for example, can try it once, but do not eat every day. Apples - from 15 re a piece, pears and other "our" fruits are even more; to pamper a child with cherries - 400 re kilo, watermelons are three times more expensive than ours. Well, the fact that we are especially familiar - the bread, butter, milk, cheese - the Thais simply do not eat, so it costs accordingly, only foreigners buy. The average cheese is 700 re, a bank of sour cream 100 re, if you still find it. Rice, of course, cheap. But pasta or cereals for baby porridge - worth its weight in gold!
As for Spain, when we went there,She was afraid of high prices. However, everything turned out to be much cheaper than ours. And most importantly, familiar to our stomach and everything is fresh! Fruits, vegetables - they are not in boxes like ours, in a pile with rot, but each is carefully wrapped in its own piece of paper. Seafood - generally cheap and fresh! By the way, you can buy fish and seafood on Samui only in the villages of fishermen in the morning, since they bring all this from the mainland to supermarkets, and not in refrigerators, but with special solution ... I will not tell you about the composition. Meat, cheeses, sausages in Europe are also of excellent quality and also cheaper than in Russia. Who loves wine - even for a half euro a bottle - and that is not painted as ours for 300 re, that's why it is Spanish wine. Somehow it happened that in Spain we were going to take food for ourselves with the husband, the child, and even two grandmothers in addition, without denying anything, arranging constant holidays and eating every day with strawberries, watermelons and other fruits, even with a visit restaurants were spending less than in Thailand for three not really shicking. Well, and the more less than in Russia.
Speaking of restaurants. It is clear that there are makashnits in Tae, where you can buy a whole lunch for 60 baht and eat on the street. However, there are good restaurants, whose owners are mostly Europeans. Good ones are just like ordinary cafes, I don't mean something gorgeous. But on the other hand, there will be a good piece of meat that is habitually prepared for us, and not peppered crumbs on rice. And the average bill in such places per person without alcohol is 600-1500 baht-rubles. In Spain, there are many excellent places where you pay 9-10 euros for entry and there is not just a buffet, but something unimaginable! Mountains of fresh seafood, meat that will be cooked right in front of you (poking a finger into any pieces, a cook will be fried in the hall), lasagna - you will lick your fingers, ice cream, cakes, and sometimes fruit ... and eat as much as you want! This is paradise for me!
By the way, I asked friends of vegetarians,how much they spend on food in Tae. And they usually had the same amount as we did! But in Spain, fruits and vegetables are really cheaper than here or in Tae, not counting some Thai locals who are quite an amateur. Only bananas are really cheap in Tae. As in Russia in the summer, approximately)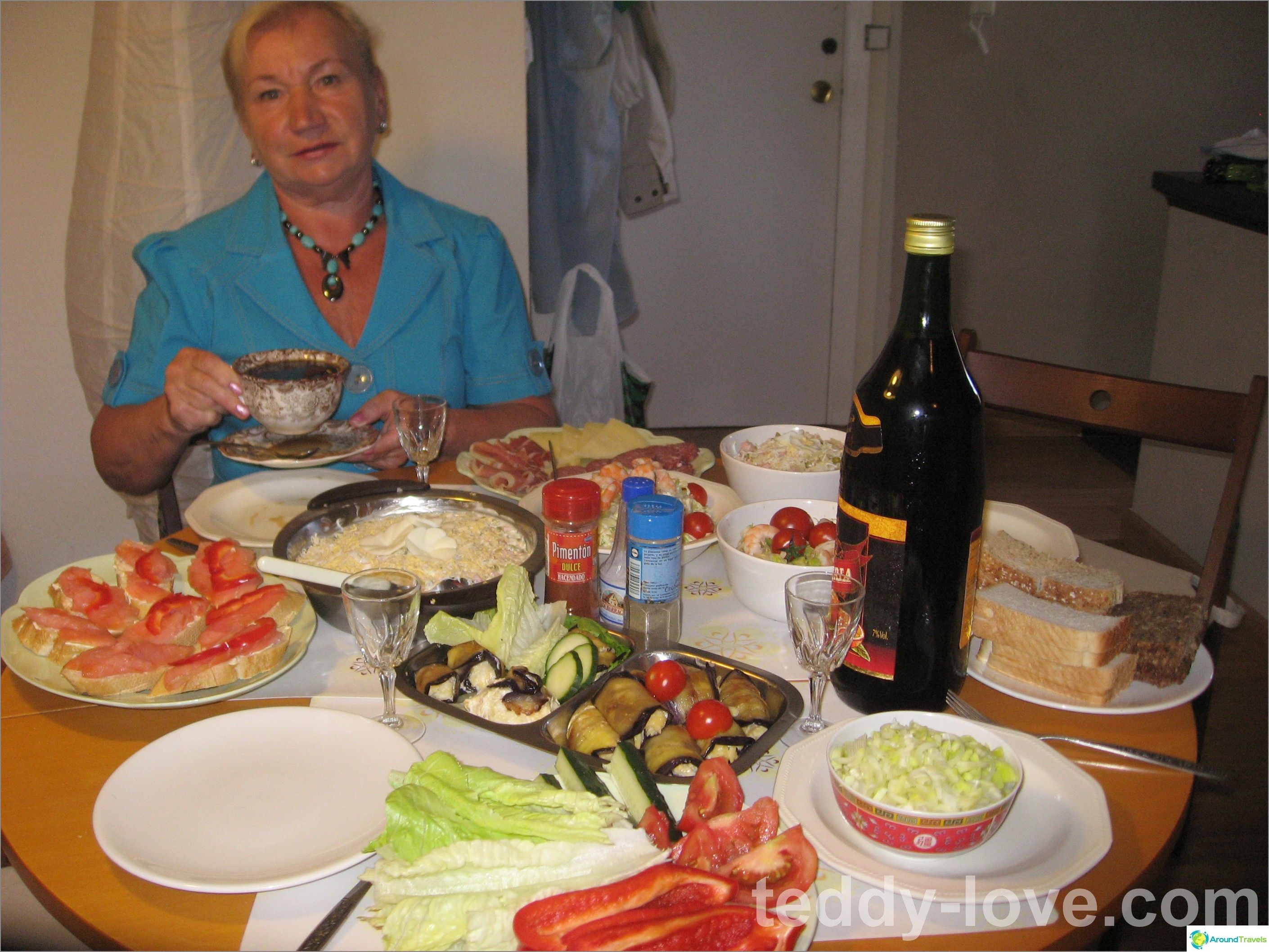 Can I buy yellow mango, papaya in Spain? I don't ask about durians, because I think they are definitely not there. These fruits are fundamental for many. We, for example, except for the above, do not like anything, so in Russia there is very problematic. Only cherry and persimmon save, but their season is short.
To be honest, not looking. Just because I love strawberries and watermelons, cherries and peaches, I like apples and pears, kiwi, and bought all this. What particularly pleased me was the avocado, it was not in Tae. Papaya was, durians didn't see exactly) I'm allergic to mango, but it seems I bought it somewhere, I don't remember. In fact, in Spain the same fruits and vegetables as in Russia, only of a completely different quality, are cheaper all year round. We began to feed the baby, by the way, exactly there.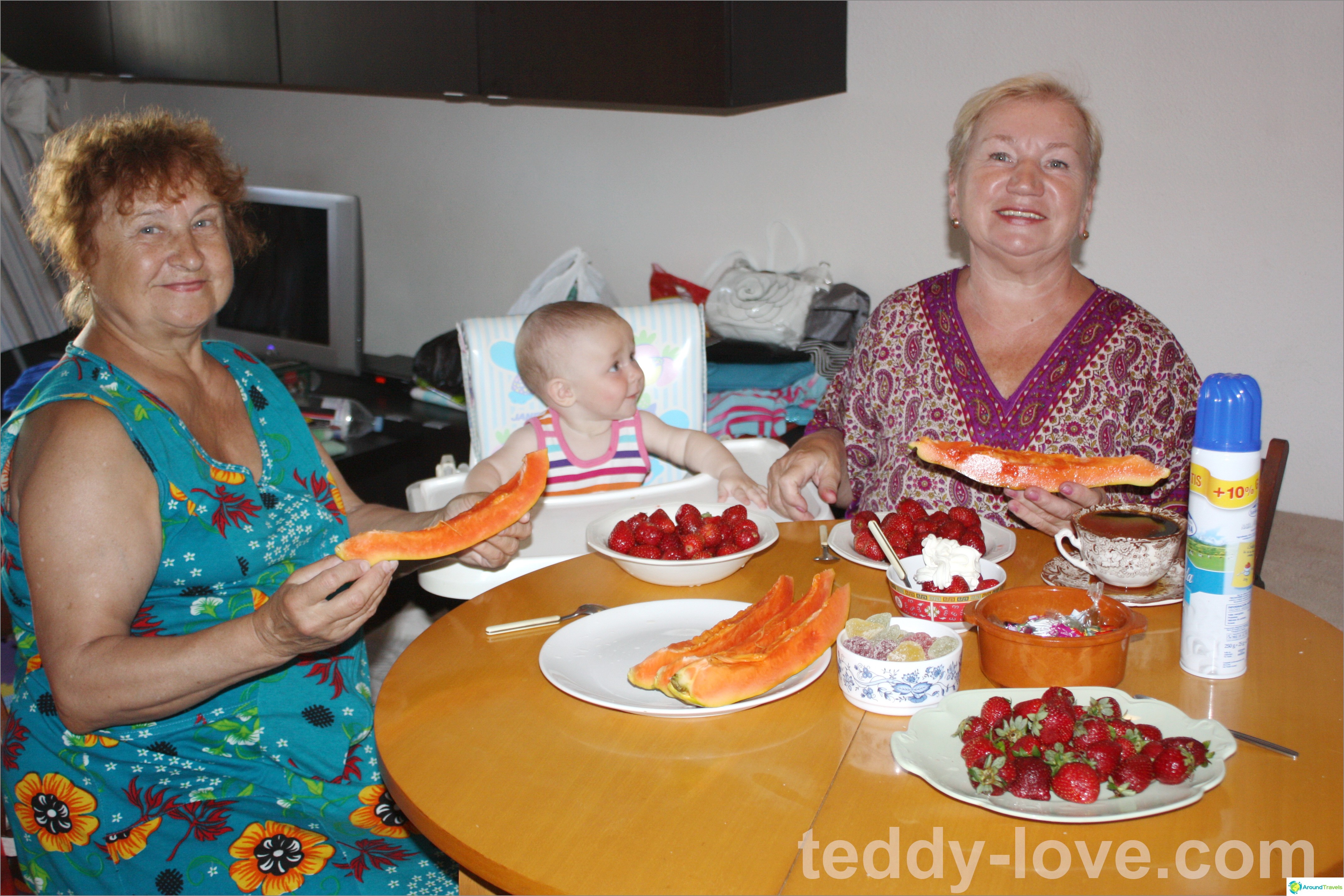 Saving
Is it possible to save in Spain also,how in Tae? For example, live on 15 thousand rubles a month and travel? For example, unpretentious housing costs from 5,000 baht / month with kondeem and the Internet, and the usual backpacker does not need more. A ticket for a comfortable bus from one end of the country to another - 500-1000 baht, a plate of Thai food or fresh juice 30-60 baht, rent a motorbike 2500-4000 baht, T-shirt or shorts 50-100 baht.
Yes, not just there, as I said, Spainmuch cheaper than Tai. The apartment is not in a resort location and not by the sea at all, for 50-100 euros per month, of course, you can find it with a kondey and a high-quality internet (which is rare in Tae). And with a swimming pool, furniture, and so on. Travel by comfortable buses with kondeem from city to city (!) Is cheaper than on Koh Samui by a tuk-tuk open 5 minutes to take a ride. We have 60 cents to the neighboring city, there were two cents until the next two ... By the way, they walk without a break and according to the schedule, and on Koh Samui after 6:00 pm all the tuk-tuk become abruptly "taxi drivers" and take from 400 baht for short distances! And as taxi drivers generally insolent. In Spain, this is simply not there. Yes, and it was more convenient for me with a sidecar in Spain - a special door was opened and I just stopped by the bus. But in Tae try to get in a tuk-tuk. Yes, and the mentality of the local - Thais would not raise the stroller up for nothing, they would not guess, and the Europeans themselves are in a hurry to offer help, to raise a child.
About the "comfortable bus" from onethe end of the other - well, it's just a fairy tale) We once drove just from Samui to Bangkok on a VIP bus with a child (for 1,500 baht from the nose) and almost died on the road. The seats are not comfortable, the entire back hurts, the child is exhausted, the condo is as if in a freezer, someone went to the toilet — it reached the front seats, but most importantly, all foreigners dreamed of sleeping, but Thai drivers stopped every two hours all night, went to salon and shouting loudly so that everyone goes to eat. The Thais constantly eat something, and they don't understand that at night people just want to sleep, although everyone present explained it all the way ... And they screamed right over the child's ear. As for Spain, the buses there are definitely more convenient, there are also trains, the ticket prices are very nice. For example, from personal experience in Europe - a train ticket from Paris to Germany cost me 29 euros on some super high-speed train, a night in a compartment from Vienna to Venice - 91 euros for two, and did not buy in advance. As for Spain itself - acquaintances went from Barcelona to some of the resorts by taxi for 4 or 6 hours, I don't remember, for 100 euros, and we are from Bangkok to Hua Hin for 4000 rubles - exactly the same amount, just a nasty taxi and things you don't put in the trunk, there is also a gas cylinder from the Thais ...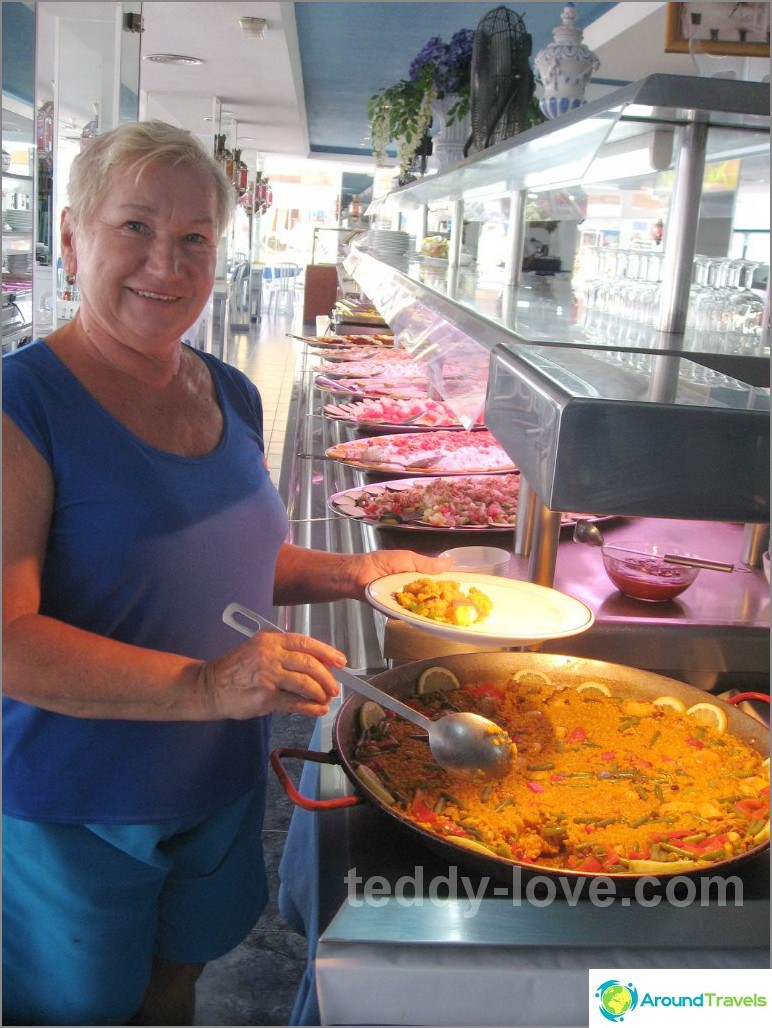 By the way, it is worth considering that a ticket to Thai Back fromRussia costs about 30 thousand, for two - already 60! A good company on a normal plane is even more expensive, and you don't want to fly with a child with a bunch of long transfers for small savings. Even if you order in advance, but Europe is much cheaper. A ticket from St. Petersburg to Spain-back, bought 2 months before departure, cost us 6,700 per person, and the Germans. And when there is an opportunity to think things through and book strongly in advance, for 4-6 months and more, then I took tickets to European capitals (Paris, Berlin and many large cities of these countries and Italy, Spain and others) for early booking tickets from the same Germans for 49 euros one way. By the way, inside Europe you can generally hitchhike.
As for the rental of transport - about motorbike inSpain did not recognize. We were offered cars for a long time from 300 euros, for 400 excellent. In Thailand, prices are the same and more expensive, an average of 16,000 per month. But the main thing is that in Spain our rights are valid, although with long-term residence we must receive local rights, while in Thailand our rights are not at all in the law, if anything happens, the foreigner is to blame in any case. And something happens in Tae often, because the Thais drive recklessly, and there are a lot of drunk tourists behind the wheel and the most unpleasant, which is why I could not get behind the wheel in Tae - right-hand traffic.
As for clothes. What is sold in Tae from trays in the markets is mostly second-hand, although they are not recognized, and therefore the price is that. In cheap supermarkets such as Tesco Lotus, T-shirts are mostly from 199 baht, sales from 99, but the quality of them is not a fountain. Really cheap and more or less quality you can get dressed in Bangkok. And good things are also expensive and you will find them. As for Spain, you need to know the places. There are expensive shops, but I often come across stock shops, where branded clothing was from 1 euro! In one of the cities I came across an excellent three-storey store, children's, women's and men's floors, where all things of chic quality were on average a few euros, outerwear is more expensive, but we dressed the whole family for a long time, having spent a small amount, and put the child on years ahead! In the markets, too, normal prices, all kinds of T-shirts are definitely not more expensive than Thai ones, but they are not pulled out after the first wash, like Teskolototsky ones. Women will appreciate the bags made of genuine leather for a penny. You don't need to spend money on warm clothes in Spain either, in the winter you can walk in the same slippers. In general, it is necessary, as in any country, to look for shops to your taste and wallet.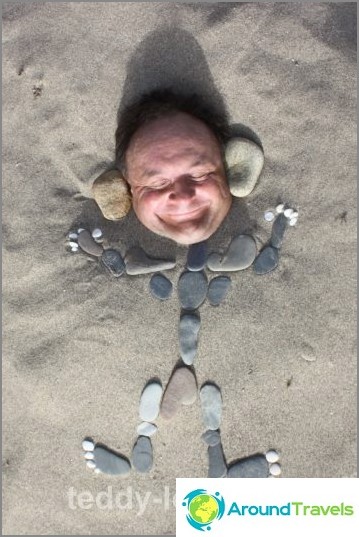 How much is life in Spain dearCompared with Thailand and Russia? There is not only the need for shelter and food. Is it expensive to buy a car? How much are household goods, appliances, clothing? What are the costs of kindergartens and schools?
Again, I am not special in Spain. For the child they bought some kind of children's saucepans, nipples, diapers and the like, something for the kitchen for baking, everything was much cheaper than in Russia. We bought a little, because almost everything we needed was provided by the owners of the apartment. Cosmetics pleased, all sorts of shampoos, household chemicals and a half times cheaper than ours. By the way, paid attention to children's products. Well, here, as always, it is cheaper to bring from Europe than to buy from us. Smart strollers 4 times cheaper than I bought at home. And with the Thai strollers do not compare. In Tae, they are from 900 reeds, from 2500 folding canes (there are practically no big ones, as we used to). We bought a folding stroller for 4500, but after 2 weeks she had the arms bent, and after three, she just broke in half.
A bed in Spain was provided free of charge,the hosts themselves ran and searched. In Tae rented, it seems, for 600 baht per month, I do not remember. It was possible to buy, but in supermarkets a nightmarish quality, and in the children's store we bought the same folding bed for several thousand more than the same price in Russia. A highchair in Spain was rented for some generally ridiculous money, like 15 euros for the entire period, just asked the mistress of a nearby shop with a child. In Tae, chairs from 1850 baht are wooden and bulky, normal plastic with tables, as we used to, have never seen, and in principle there is no plastic simple and light type as in Ikea for 699 rubles. Smart Russians are taking with them.
As for household appliances - there are many things in Taeridiculous prices, teapots there from 250 rubles, toasters from 150 ... But I don't need this quality for free. High-quality technology is a bit cheaper than ours. I brought a good blender from Ty, but then I found it in our online store for about the same price. I remember I really wanted to buy a blender in Spain - it cost 29 euros, in Russia it was from 4,000 re, but there was not enough space in the luggage. A huge monitor was captured from Samui, in Taia they bought it for 6000 rubles, in St. Petersburg the same 12-15 000. Macs in Tae are cheaper than ours, 15-20% - from what I saw, but I'm special not looking. But the usual laptops, in my opinion, for the price were not worth it to drag them to Russia.
About the last question on kindergartens and schools -they seem to be free in Spain, just like health care. But I will not lie. When we were last summer, any foreigner could consult a doctor and get qualified help for free. But, I remember, there were rumors that the authorities were not very happy with this and wanted to make paid medicine for foreigners. But did or not - I do not know. But for me the main thing is that kindergartens and schools there are at a level more familiar to us. The Thai kindergarten didn't make me particularly happy, because there wasn't any question about the intellectual development of children, playing music or physical education, natural history, developmental games and speech. Not to mention that the rates of a speech therapist or nurse, as in Russia, are not at all there. Yes, and no sanitary standards. Do you want to open a garden? Open at least at home, that Thai girls do. And with children communicate in Thai or nightmarish English. In Spain, however, everything is stricter than ours.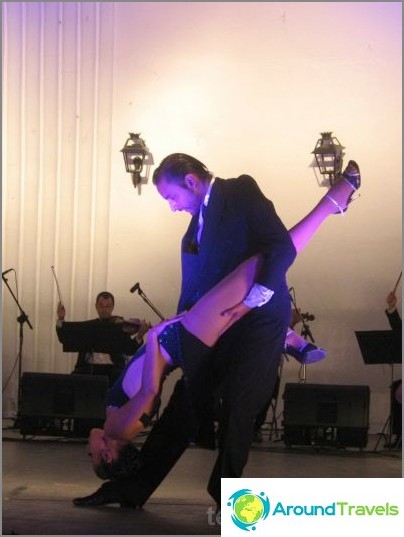 People
Is Spain a national issue by type?of ours in Moscow with people from the Caucasus, noticeable to the winterer? In France and Germany, for example, there are too many Turks and Arabs who do not want to assimilate. I remember in Paris and Marseilles it was not very pleasant in the evening to walk along a street filled with noisy blacks ...
In the big cities of Spain like Barcelona inthe last time I went a few years ago and I don't remember that someone was straining me, that now I don't know. In the summer, we lived in the Spanish part next to Morocco, in fact through the GibraAltar (we traveled with pleasure to Morocco by ferry without a visa (for a day) for some ridiculous money). It was said that many Moroccans live around us, but I saw them only late in the evening - they went to sell all kinds of fake watch bags, after a couple of days we got used to them and did not offer us anything. In general, your question concerns rather large cities, all this is in any of them. Even in Tay on working specialties, the waitresses and the like are not Thai, but Vietnamese, Lao, Cambodian, but we just don't notice them. In Spain, by the way, Portuguese people work in bars, many young people from nearby countries, we even became friends with some.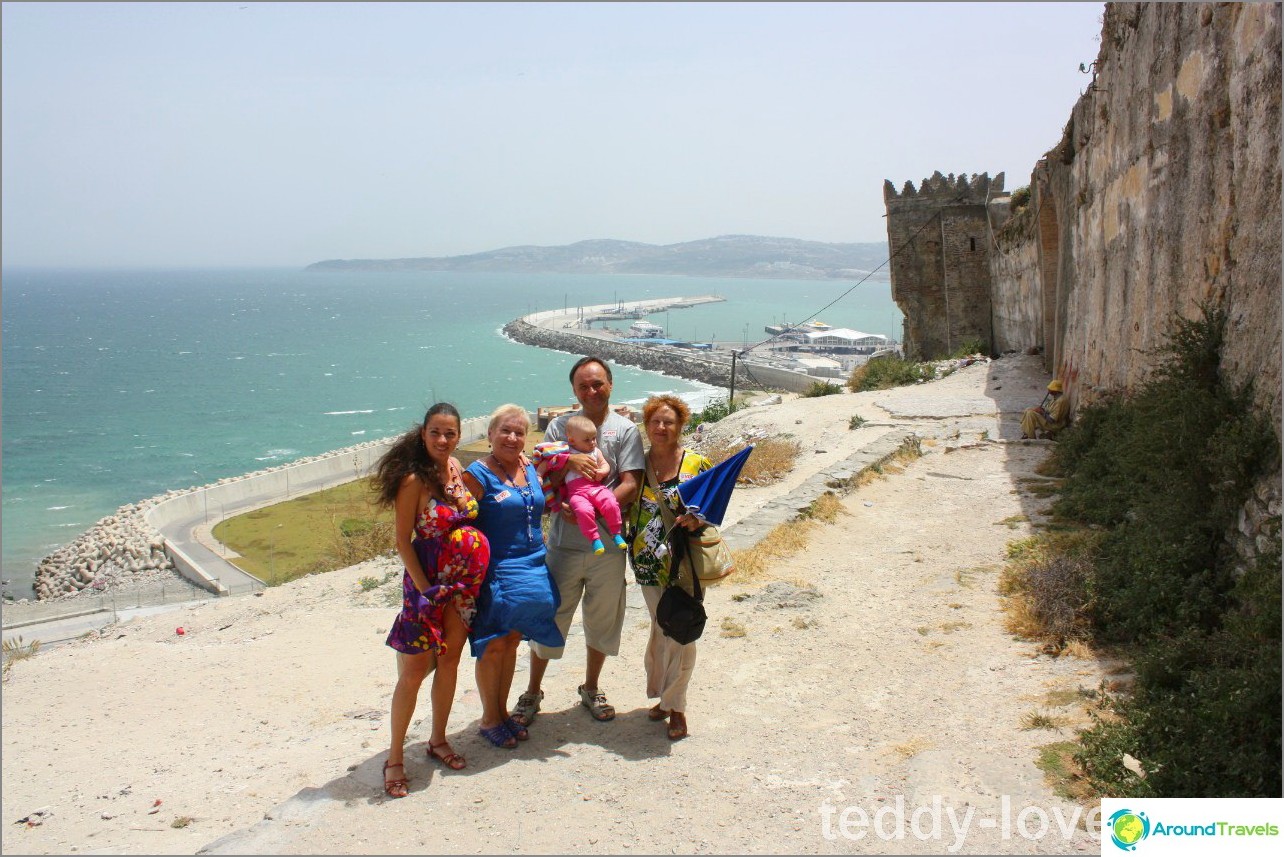 How do Spaniards treat visitors? In Thailand, I personally like a very benevolent atmosphere and smiles, I feel very comfortable and safe. Yes, it is not so noticeable on popular resorts in Russian, but there are still places where it all is in an explicit form. Although even in the resorts, I smile sincerely, though not always. But this is certainly better than the gloomy faces in Russia, where people lack only an ax in their hands for the end of the image.
These are all features of their religion, they are always and allwill smile. But do not buy it. After all, the Thais, in principle, by their convictions refer to any foreigners as a lower race, and they sing about it in the hymn, and the main motive of the main political party is all the same. And foreigners are treated worse than in Moscow to Tajiks. Moreover, we involuntarily look ill-mannered in their eyes, do not behave decently (few of the Russians swim in Tae in clothes, for example, like local people). As for the smiles for which vacationers and winterers are bought, the Thais from childhood are taught only to express their emotions in this way, because a person who even just raised his voice or cursed something, "lost face" for life ... Thais have so many kinds of smiles that even anger or fear they express it with the help of them. By the way, there is a video on Thai television, the text of which in translation reads: "The Thai smile brings the Thai tourism industry 300 billion baht a year. This amount is barely enough to pay for 4 months of fuel costs. To pay for energy, we can smile wider and wider ... And we can save energy - and save our economy. "
As for Spain, we have never been thereasked how in Tae "Where are you from?" There this question is not worth it at all, if you behave yourself, then it would never occur to anyone to ask (especially to estimate how much you can be ripped off). Personally, we were in Spain much, much more comfortable! Spaniards are generally cheerful and benevolent people. Their culture is such that almost every man walking past me would send a compliment, they also sent kisses from passing cars, signaled ... Without any intention of meeting, I was walking with my husband, with a carriage, with mothers, they just decided to let sincere compliments pretty women (although, it seems to me, the Spaniards in general, all of our women of any body size are considered beautiful). It was funny that once such compliments were just released to my husband!))) In general, in Spain it was not just comfortable, but self-esteem was constantly increasing.
As for the gloomy faces in Russia - so maybesometimes you should start with yourself? Personally, people often smile at us for no reason, and, in Russia, they all the time help with a sidecar to get into transport or wherever I don't even have to ask. It's just that at the resorts people stop frowning themselves, get rid of their thoughts about work and problems, enjoy the sun and rest, look at the world more positively, so they smile back. Try to smile in Russia yourself to the seller, doctor or occasional fellow traveler in the subway, you'll see, you will definitely smile back!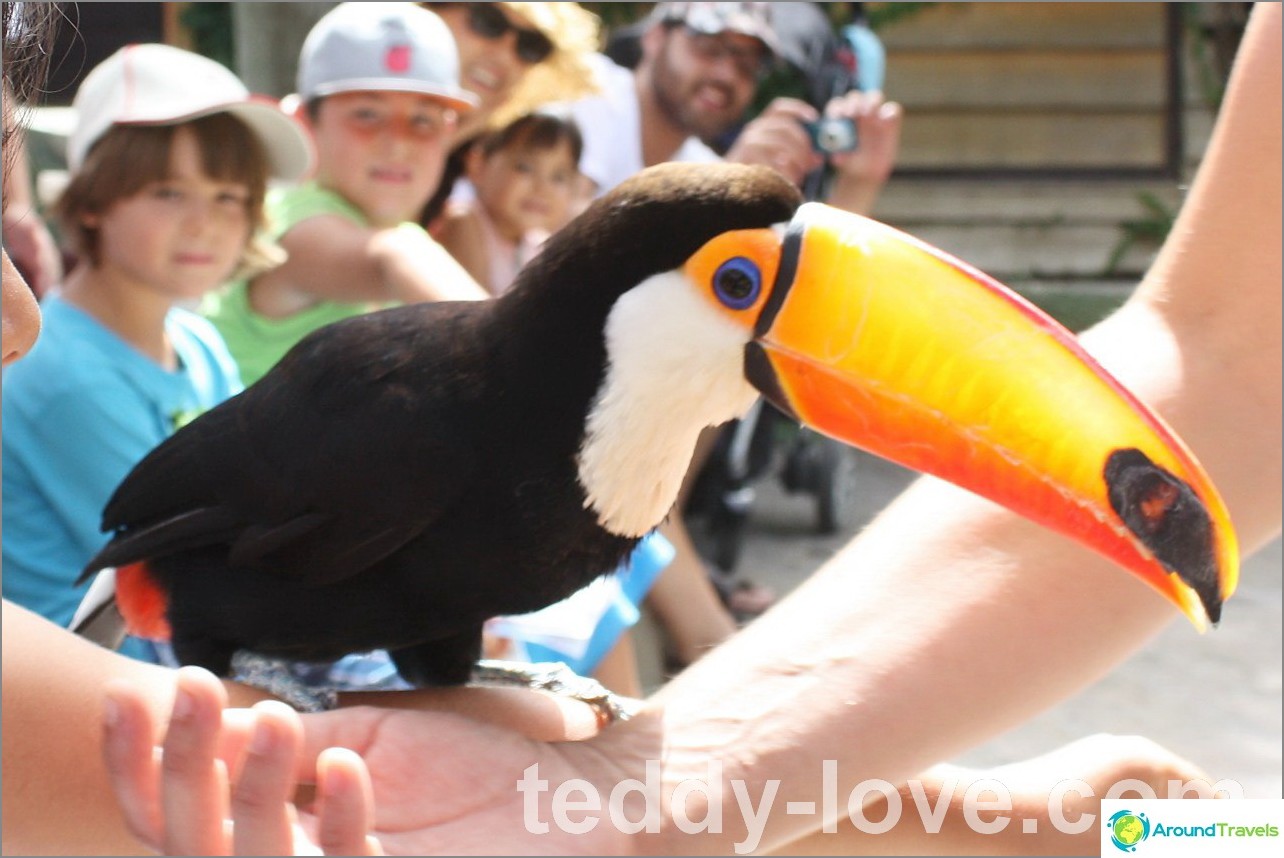 As a summary I want to say that for myself, Iwould choose Spain for permanent residence, but let people not so much delve into some of my negative thoughts about Thailand. For a long time he was my favorite country, but maybe I just ate too much for them. And instead of a clean sea, the ocean began to see the constant ebb and dirt on the beaches, instead of the sun - an impossible heat outside seasons and stuffiness, constantly running insects and the like. But I am sure that those who go to Thailand for a short rest or wintering, not exceeding six months, will be very pleased. And on my website, on the contrary, I try to help people make their own holidays the most comfortable. I also want a greater civilization, the opportunity to go to the theater, to the exhibition, to the opera, to go to neighboring Europe, to have a comfortable weather, and most importantly, development and safety for their children. So I advise everyone to compare personally and make an independent conclusion for themselves.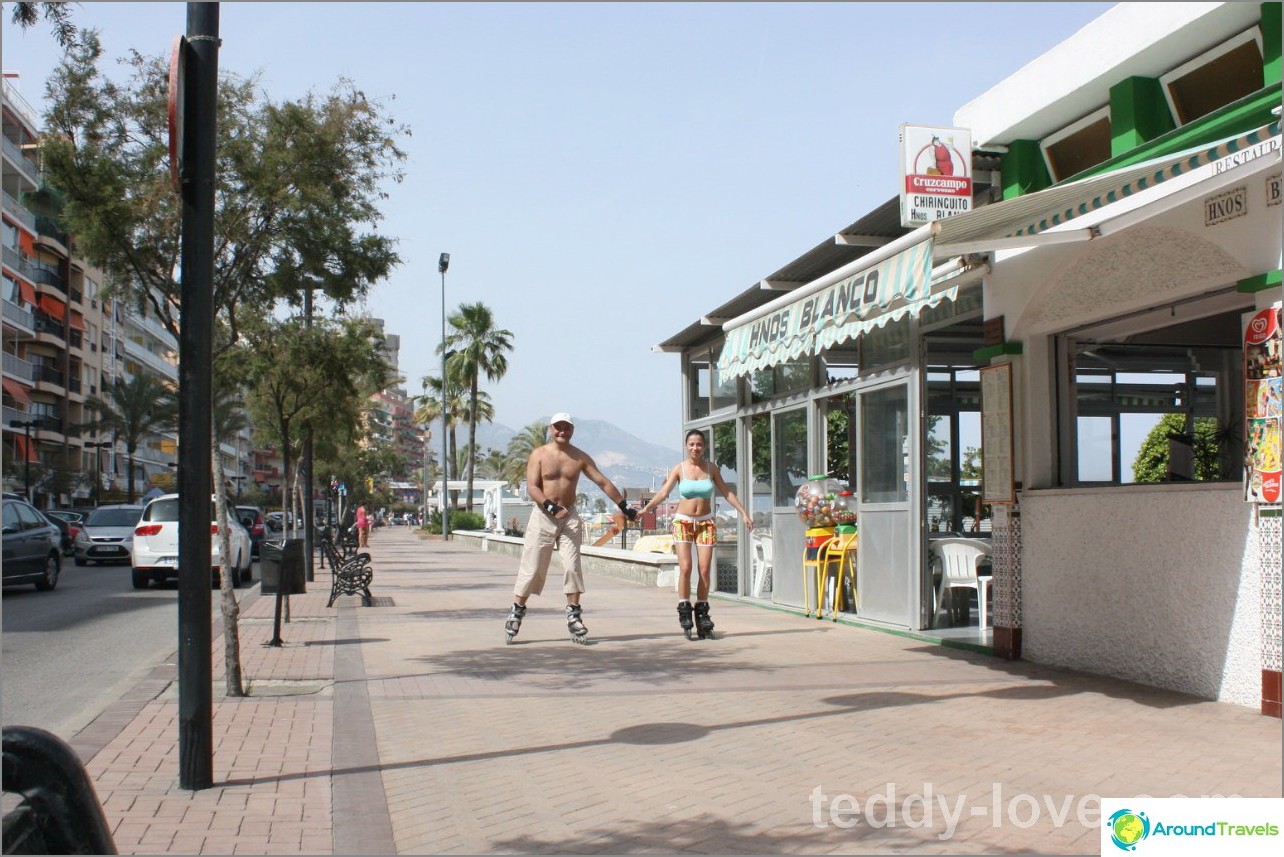 Tatyana Bedareva
Life hacking 1 - how to buy a good insurance

Choosing insurance is now unrealistically difficult, so to help all travelers, I compile a rating. To do this, I constantly monitor forums, study insurance contracts and use insurance by myself.

Life hacking 2 - how to find a hotel 20% cheaper

First, choose a hotel on Booking. They have a good offer base, but the prices are NOT the best! The same hotel can often be found 20% cheaper in other systems through the RoomGuru service.

Discount hotels