We went to Chiang Saen just like that, although you canIt was with the visa-wound combined. True, in Chiang Saen itself, it cannot be done - there are no border guards, but on the other hand, there is Chiang Khong, where just such rituals are performed. But since at that time we had thai visa made in malaysiathen our goal was just a walk, and led.
At the end of the article is a small positive video about the whole trip to Chiang Saen.
Golden Triangle
Next to our hostel was suddenly rent a bike. Without hesitation, we stayed for one more day in this peaceful city, so that we could go on a bike ride and go to the Golden Triangle.
Only 7 km from the city of Chiang Saen along the Mekong River and the goal is achieved. What a thrill to ride a bike! Since last summer, did not go. And in the summer, just a little bit to Turkey left, then went hiking.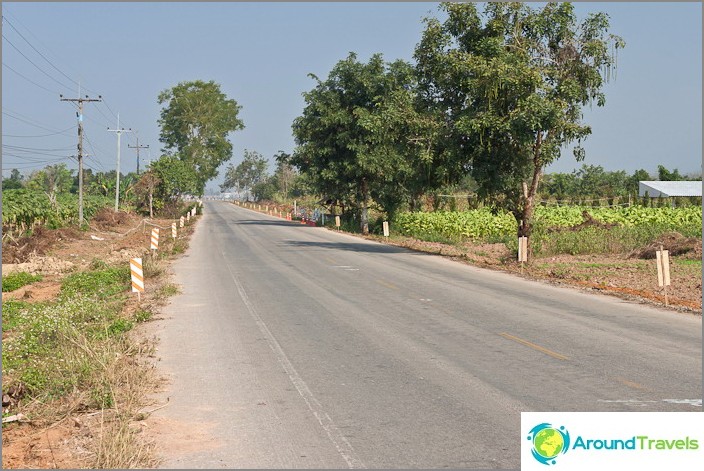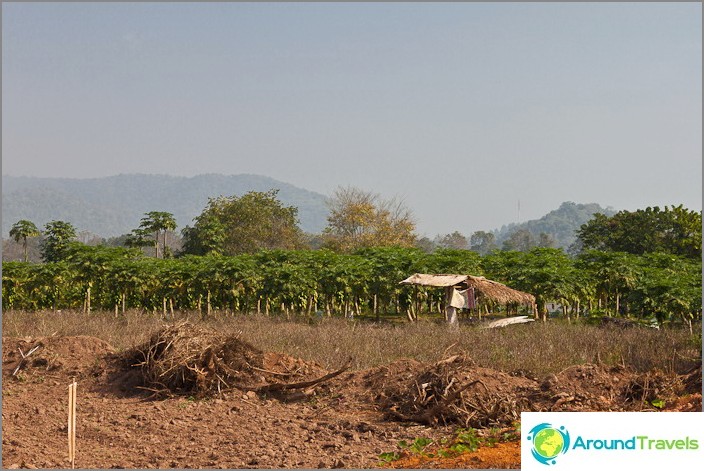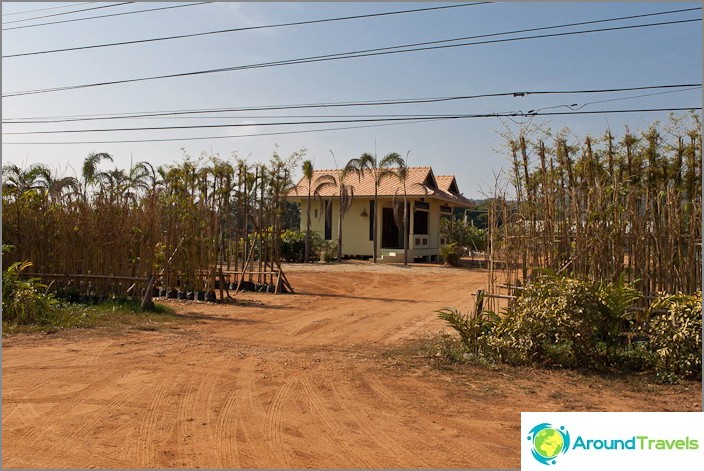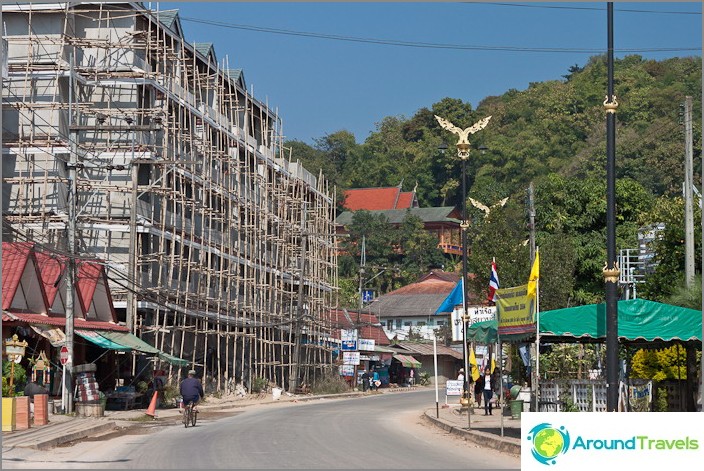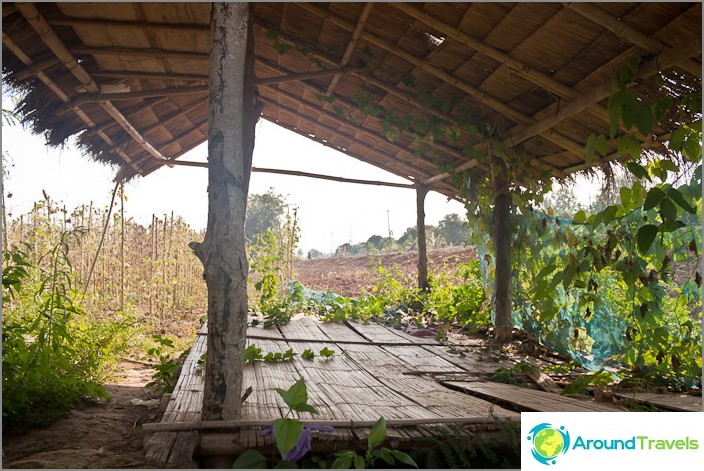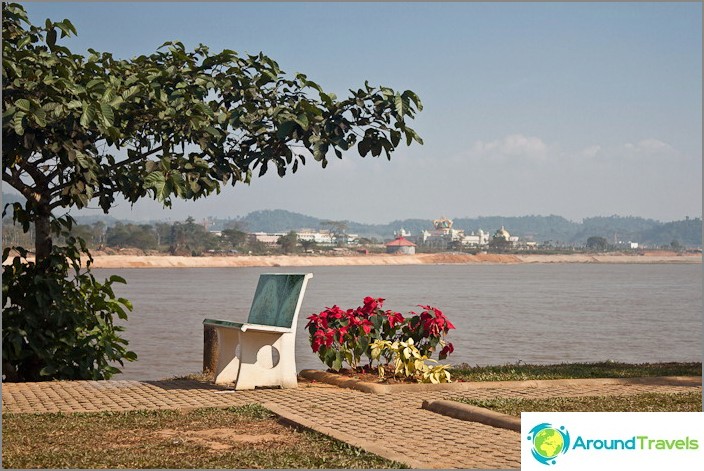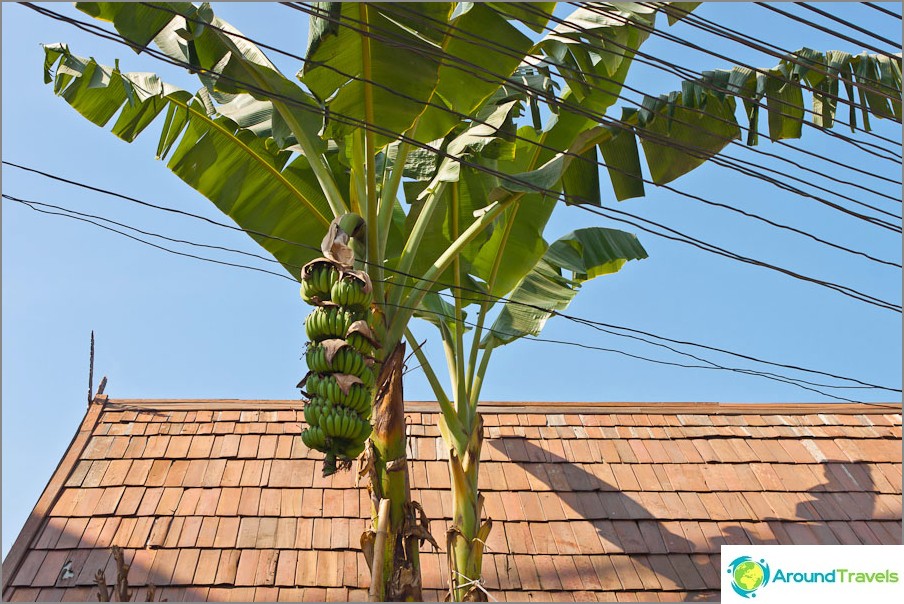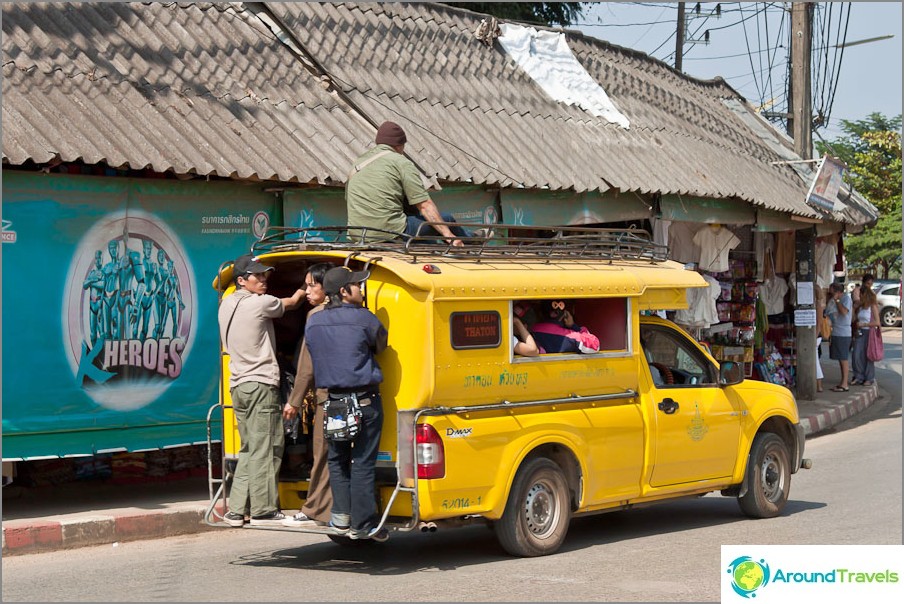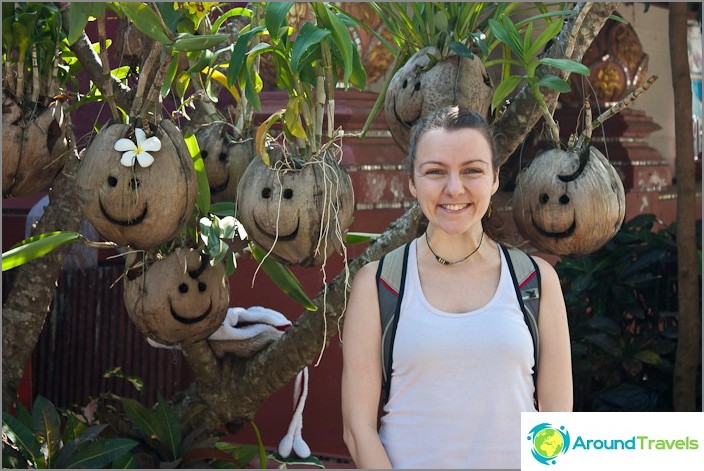 At the species point the first thing we were meta relatively large sitting Buddha, as well as elephants in different versions (here they are not as evil as in Chiang Saen). Is there still a thickish deity, apparently associated with wealth, and to which a coin can be dropped right in the stomach. But not in the usual way, but skating it along a long groove, or having thrown a yak basketball into a hanging basket. And, the truth, it is much more effective than the usual donation box (donation box). Wishing to leave the coins, or run them along the gutter, even more than enough, and we are no exception.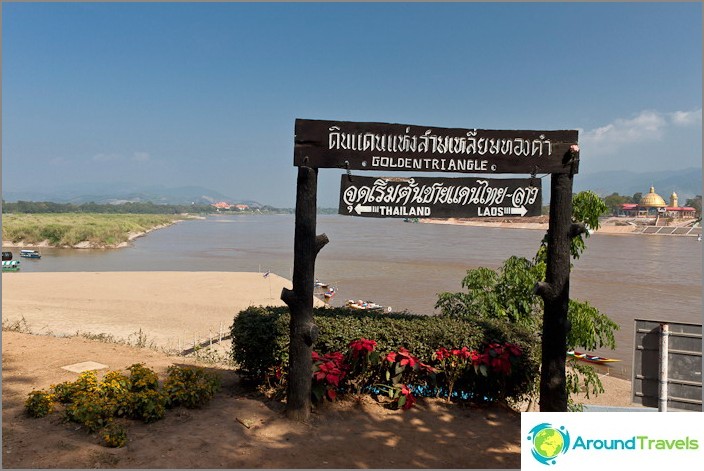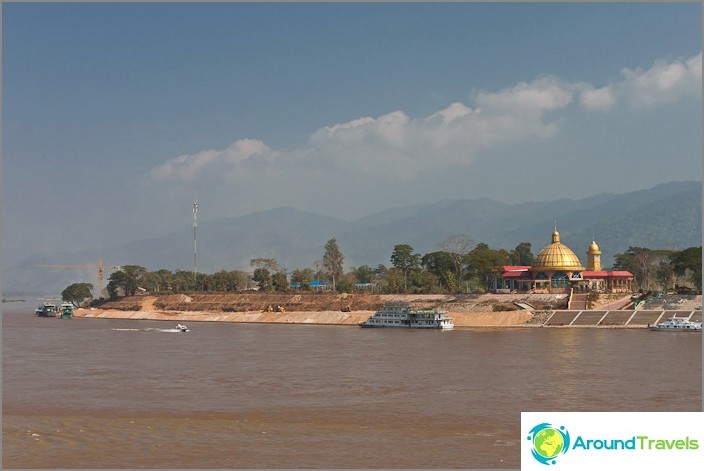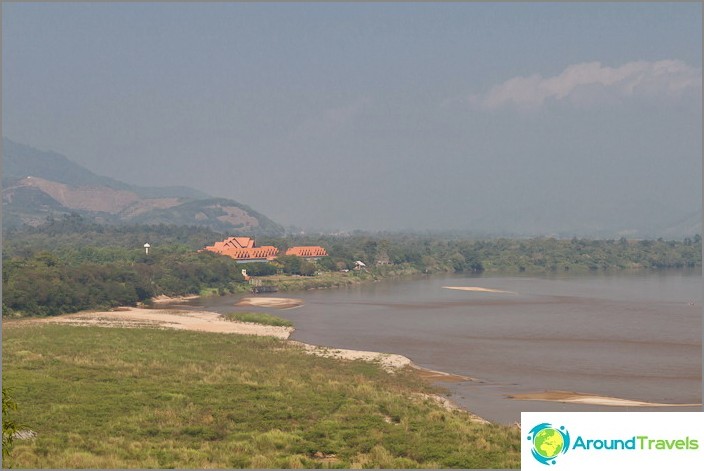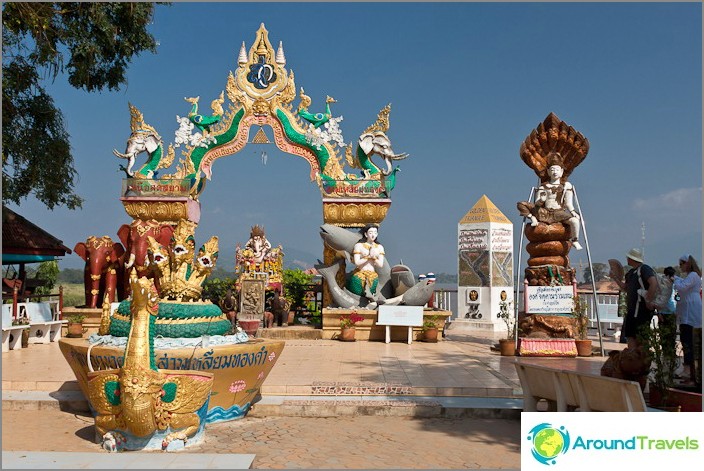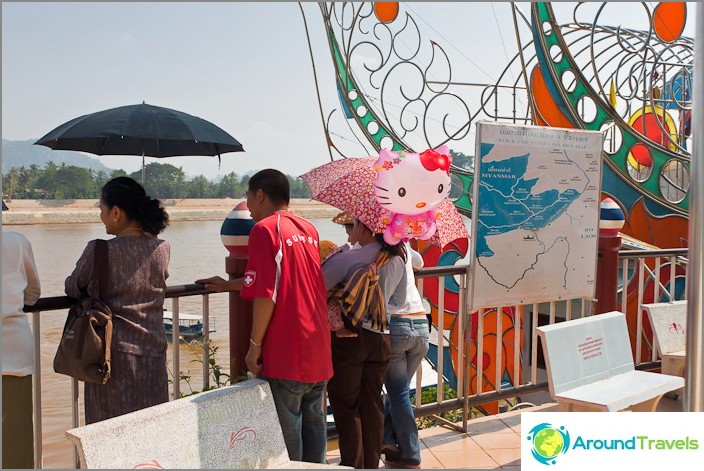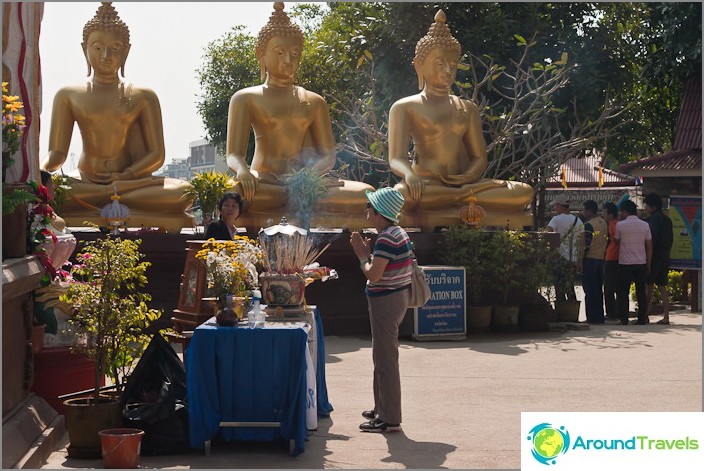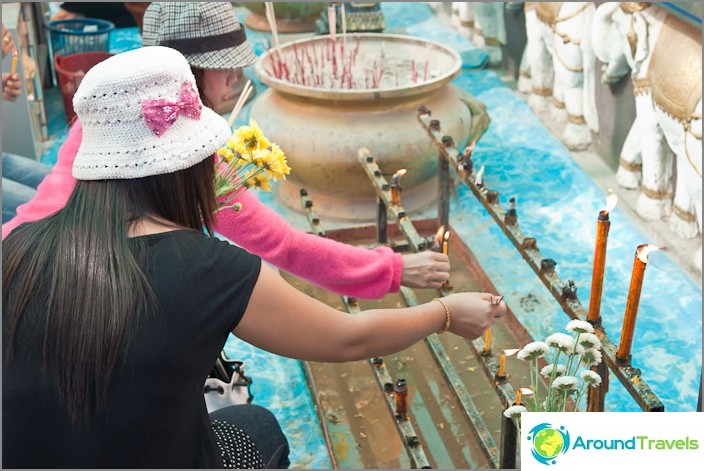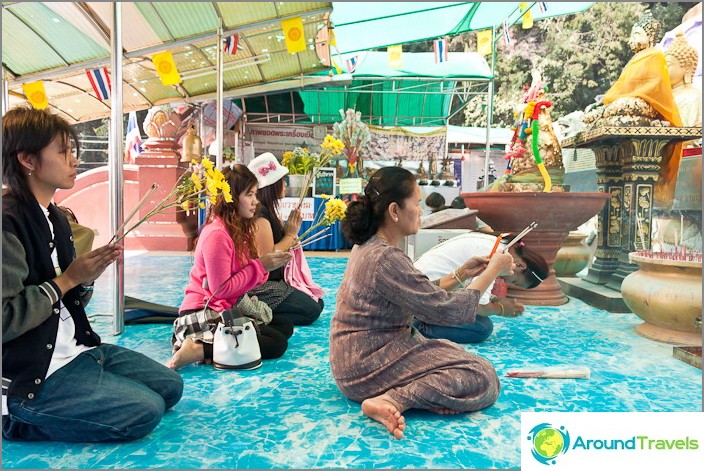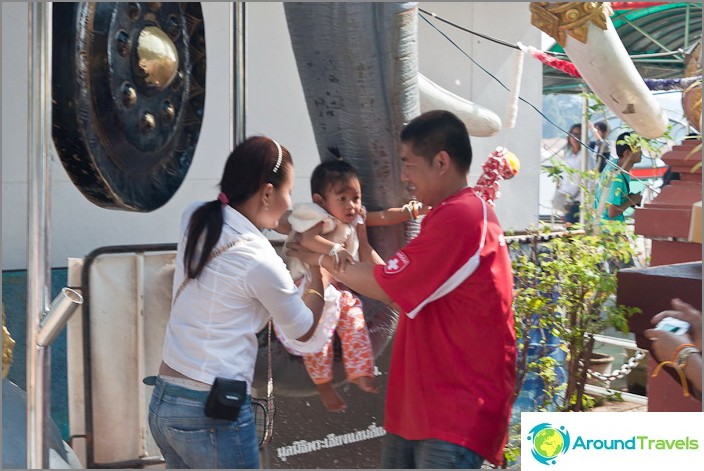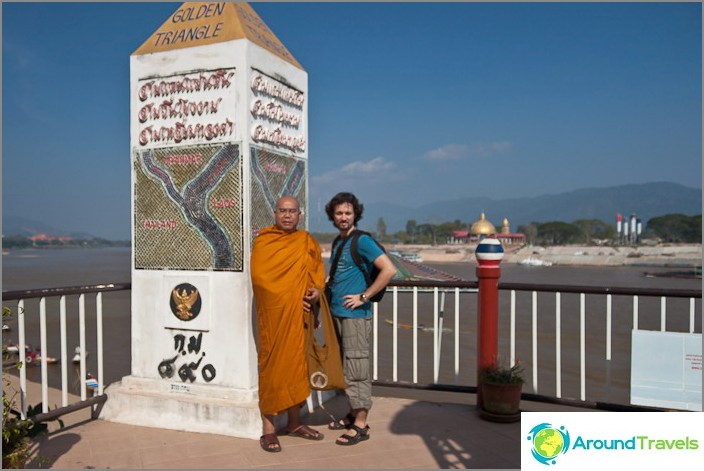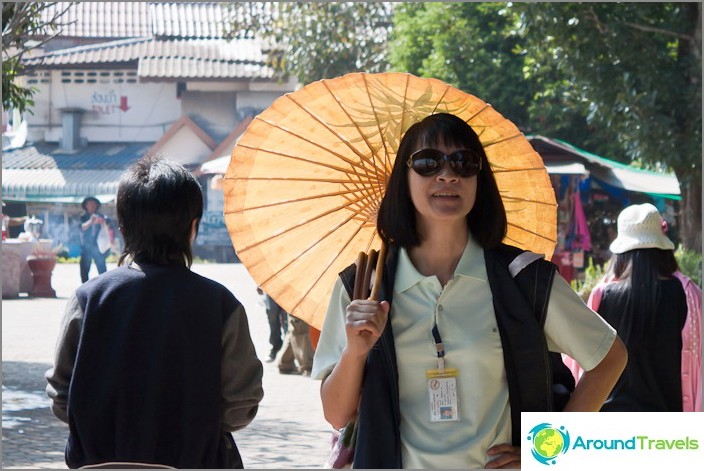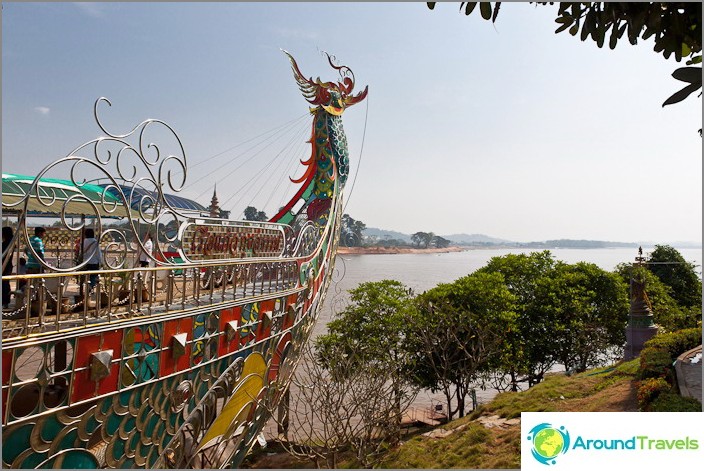 To better see three countries at the same time, weclimbed the hill, on top of which was a pair of Buddhist temples, so far without them. Strange, but most of all I like the feelings of the old half-destroyed Vata, and not these brand-new and sparkling ones. There is something in these modern temples that is not real, even though they are beautiful.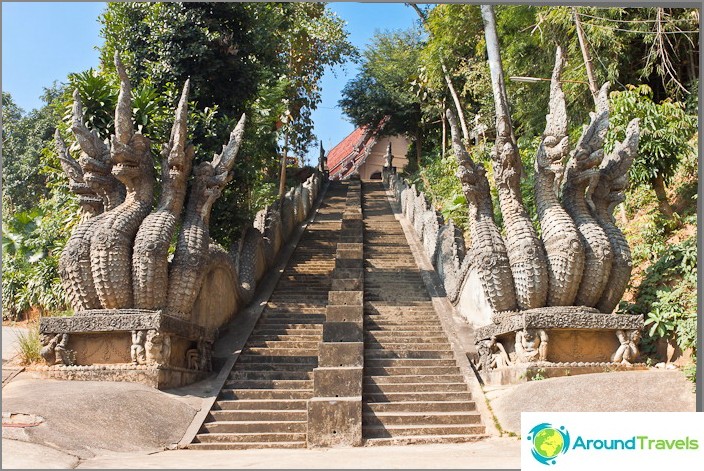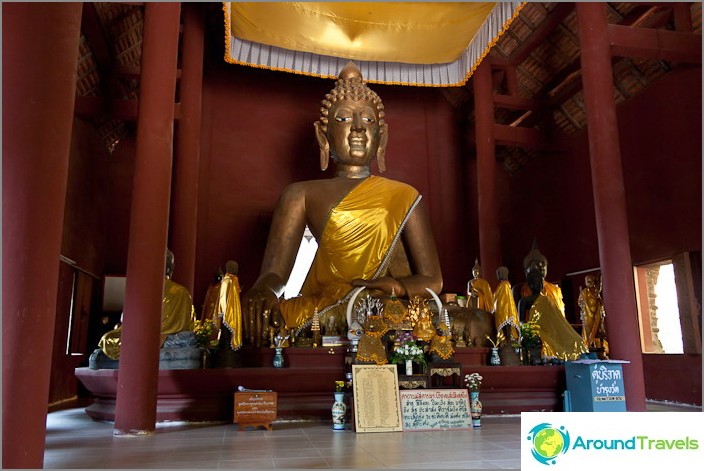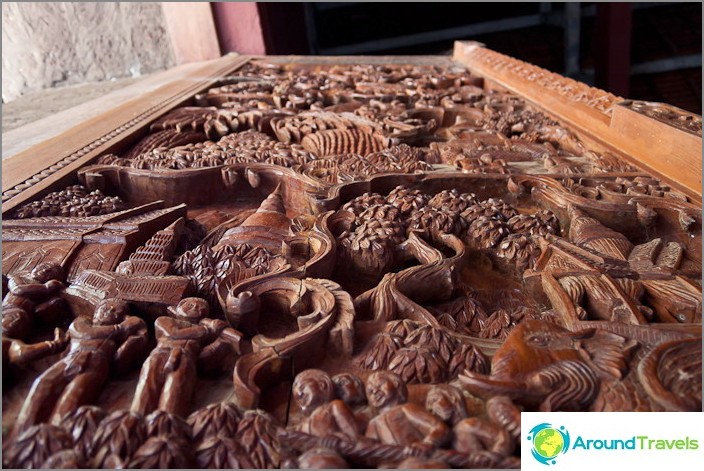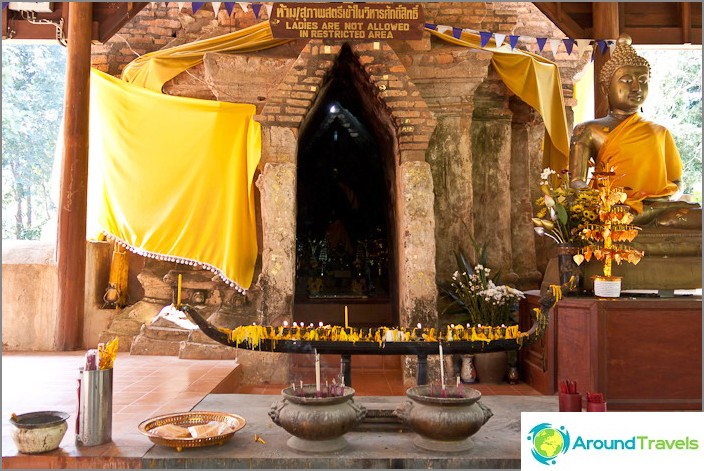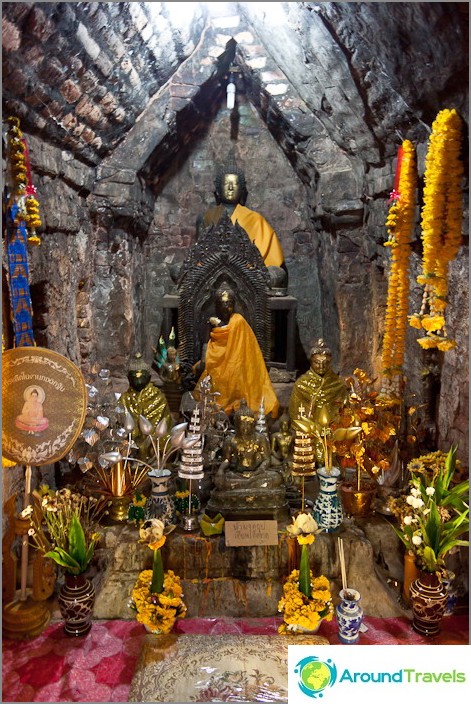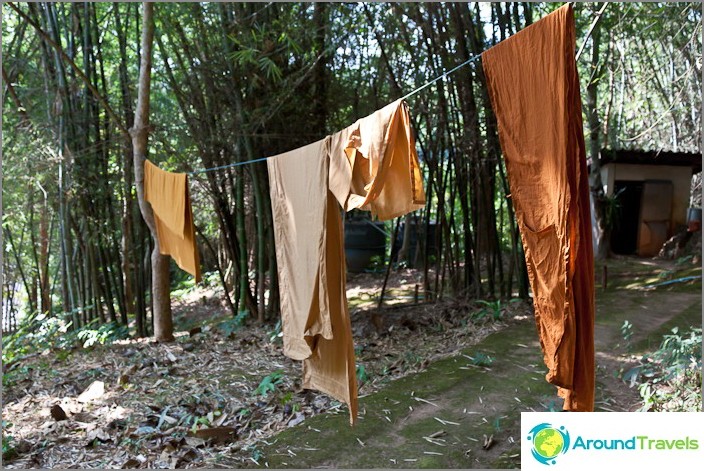 Visually, Laos and Burma are little distinguishable from Thailand,nature is the same. Only the standard of living is different, but to see it, you need to visit these countries. In Golden Triangle there are a lot of people in national attire, why I don't know, as well as half of the merchants, as it seemed to me from Laos and Burma, this is noticeable by their predilection and writhing sour faces when you looked at the thing but did not buy anything.
Lake Chiang Saen Lake
7 km from the city of Chiang Saen, but in anotherAside, there is Chiang Saen Lake, in which we thought about swimming. However, apart from observing the beautiful nature and the sunset, there is nothing to do there. All approaches to the lake are covered with green plants, and the purity of the water does not cause a particular desire to swim. But what a silence! On the shore there is a pair of Resort, where you can stop, if the price suits, and practice yoga and meditation all day.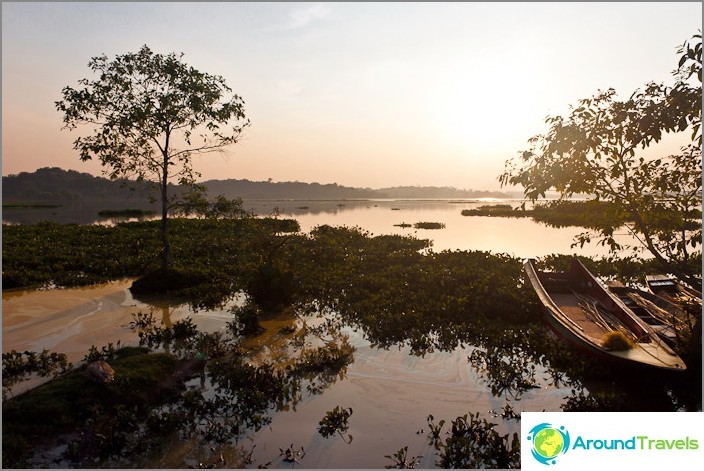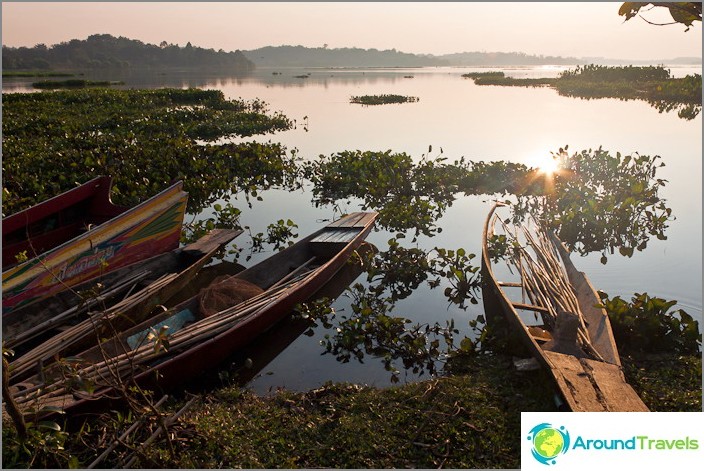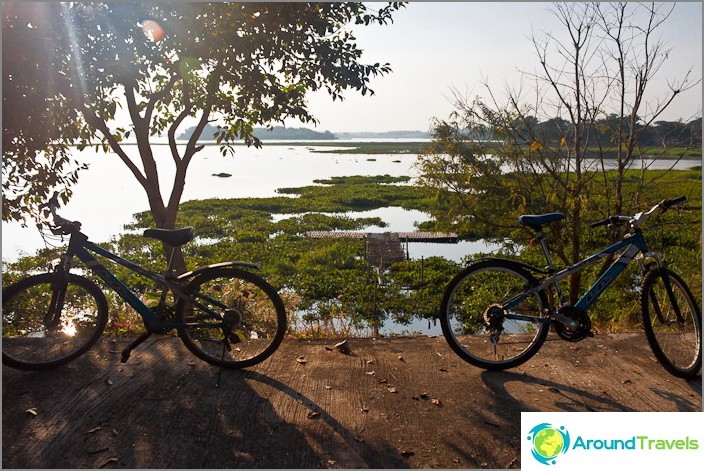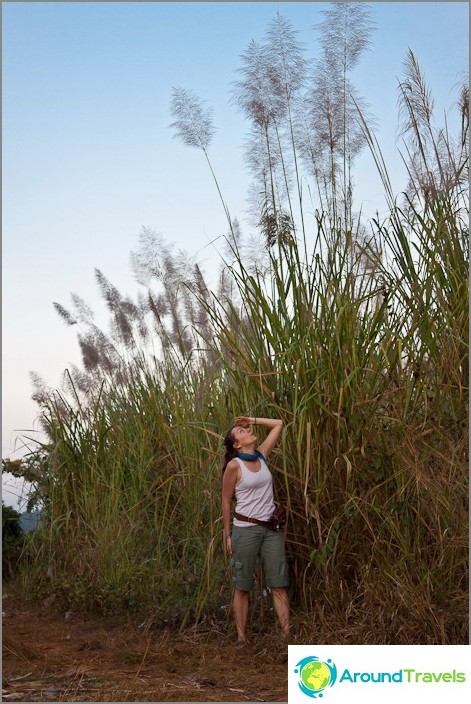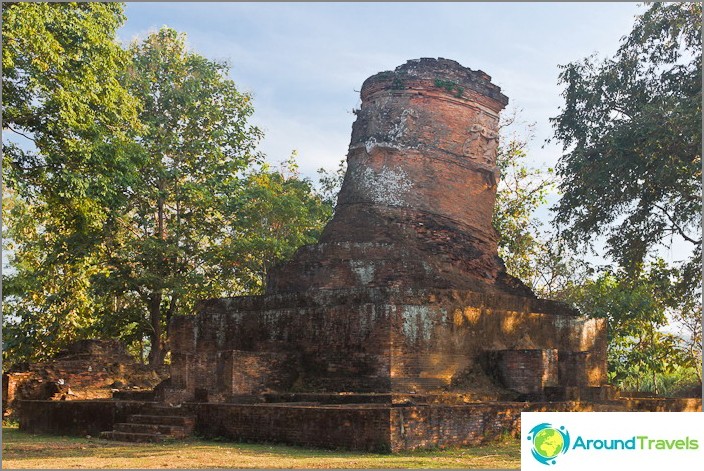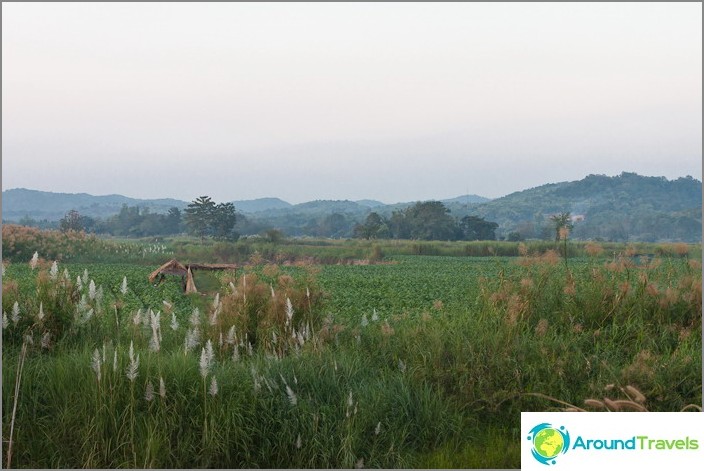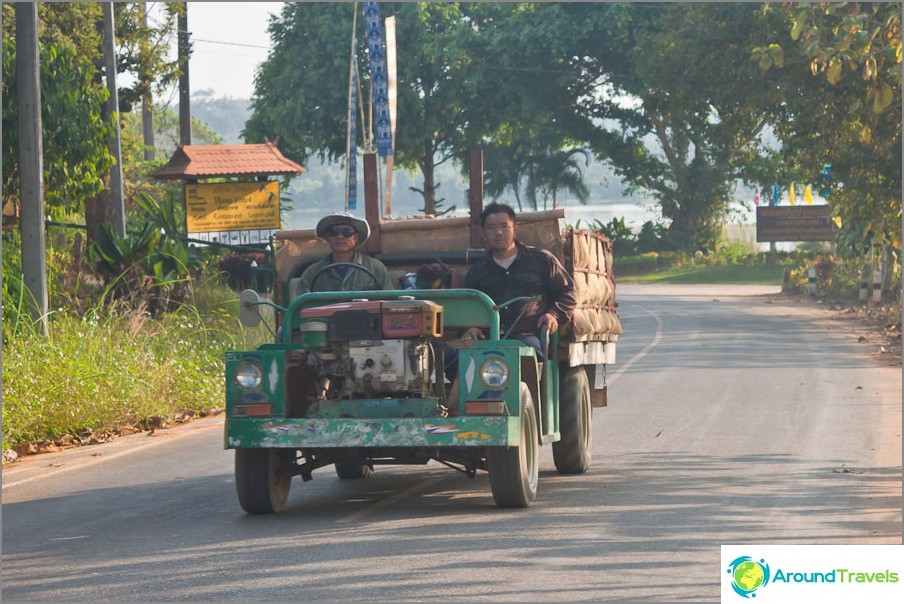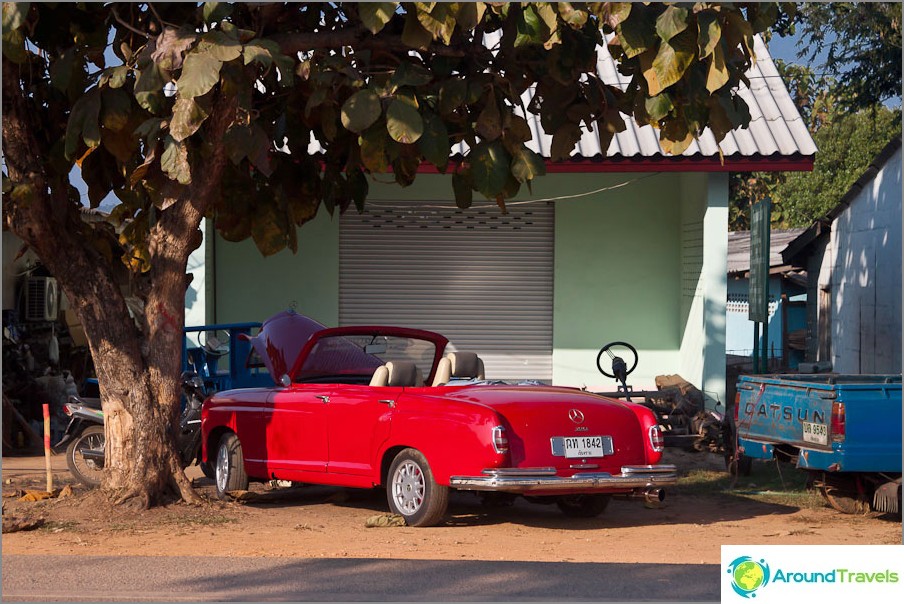 Upset only one thing - trash on the shore. Well, why shit his legs? When people start thinking further than "devoured, the rest is not my problem"?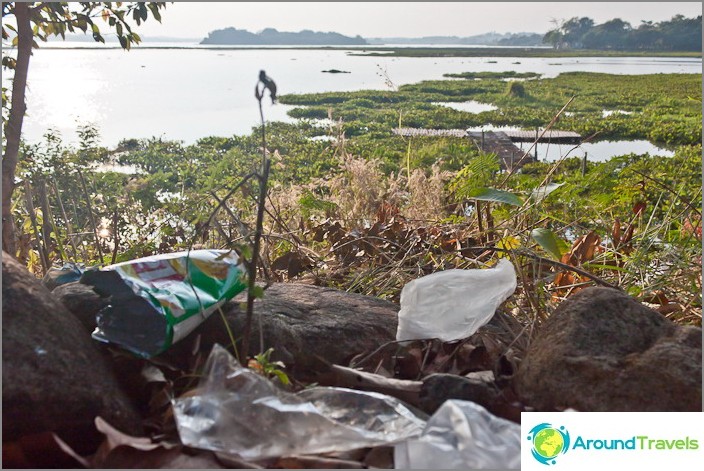 In Chiang Saen with housing is not thick. If you are looking to look at these places, it is better to look in advance at hotels in Chiang Saen, for example, on RoomGuru and book. By the way, this is the best service where you can compare prices at once in all existing reservation systems. We stayed at Tankun Hostel, I told about it in an article about the city of chiang saenbut it seems like this guesthouse is no longer there.
We spent 2 days in Chiang Saen, and we managed to please him so much that we didn't want to leave. But waiting for us Wat rong khun (White Temple) near the city of Chiang Rai and hitchhiking to chiang mai, so we immediately set off on a colorful local bus with a Mercedes emblem.
Life hacking 1 - how to buy a good insurance

Choosing insurance is now unrealistically difficult, so to help all travelers, I compile a rating. To do this, I constantly monitor forums, study insurance contracts and use insurance by myself.

Life hacking 2 - how to find a hotel 20% cheaper

First, choose a hotel on Booking. They have a good offer base, but the prices are NOT the best! The same hotel can often be found 20% cheaper in other systems through the RoomGuru service.

Discount hotels